Ultra-Rare Nike Collectables at Sotheby's Auction
In recent years, we've seen the famous auction house Sotheby's steadying increasing its interest in our beloved sneaker and streetwear world. It's a fitting connection. As collectible streetwear and sneaker prices increase exponentially and become closer to that of art investments, its only fitting people sell them as just that; art pieces. And Sotheby's really have been going hard on the sneaker scene.
Just this month it was reported that Sotheby's completed the highest ever sale of a Nike SB Dunk, Futura's FLOM release of course for over R1 million rand ($67 000).

Not slowing down, Sotheby's now has a new selection of ultra-rare Nike sneakers and accessories. It's crazy. Now we know these are only for the super-rich to buy but its still cool for us to look at and drool over.

​​​​
​
​
Nike x Concepts Dunk SB Low Red & Blue Lobster
​
First up is a few of Dunks with an aquatic theme. You may have heard of the the Nike Dunk SB Low Purple Lobster - but have you seen his blue and red rarer siblings? Red Lobster is on sale for R124k while the Blue will set you back R82k.
Remove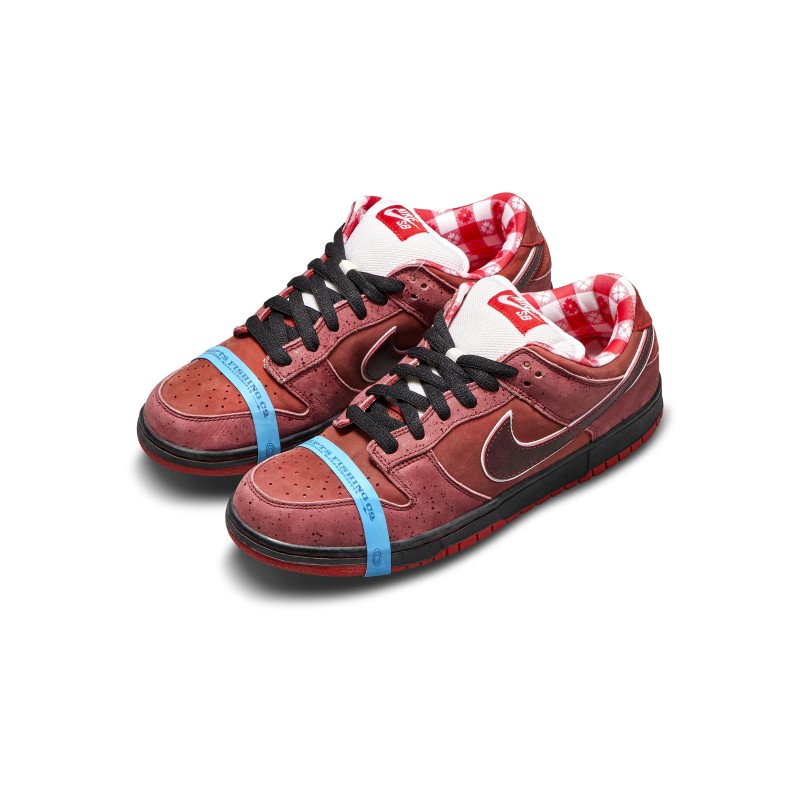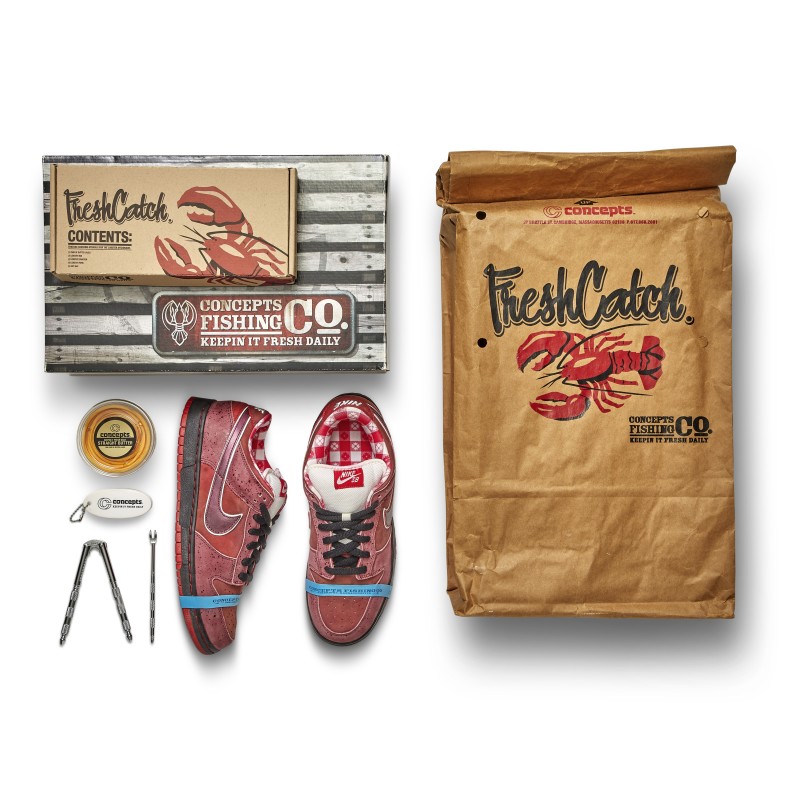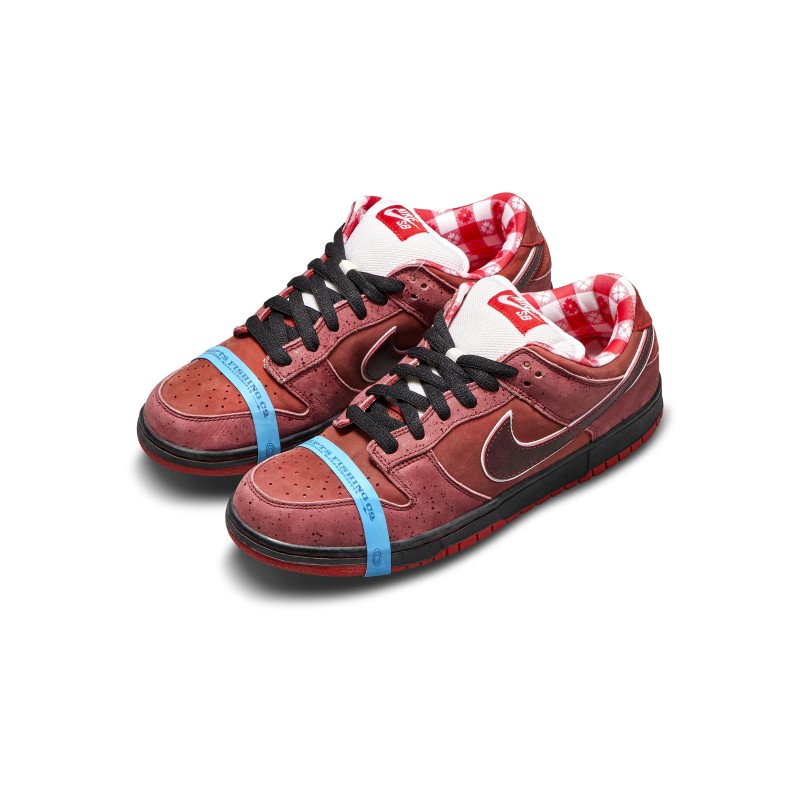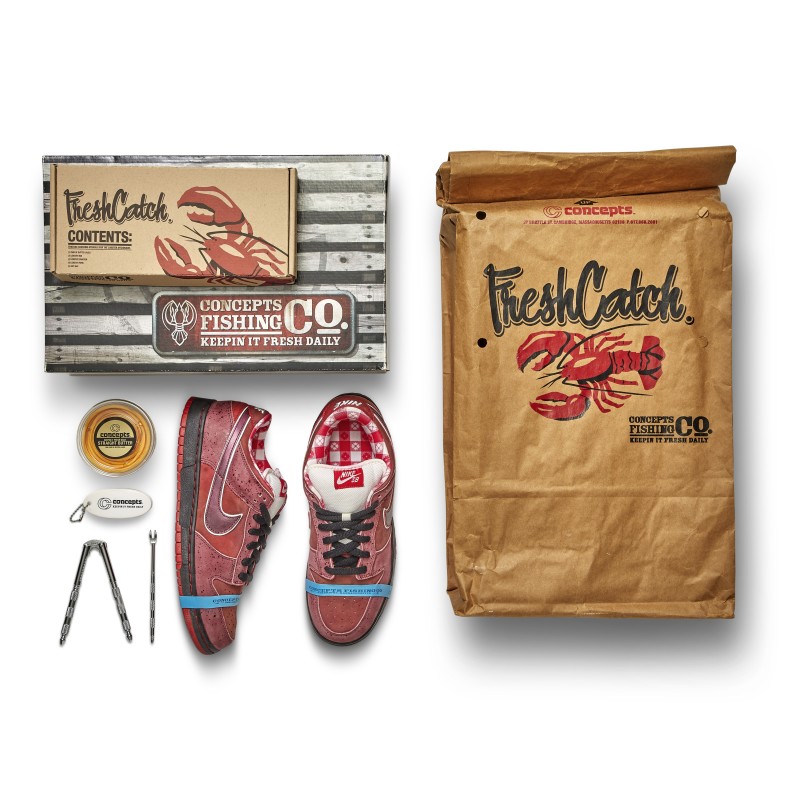 Nike and Concepts collaborated on shoes inspired by the traditional New England lobster dinner experience. The Lobster Dunk series remains one Nike's most iconic to date with the Red being the rarest followed by the Blue.

Remove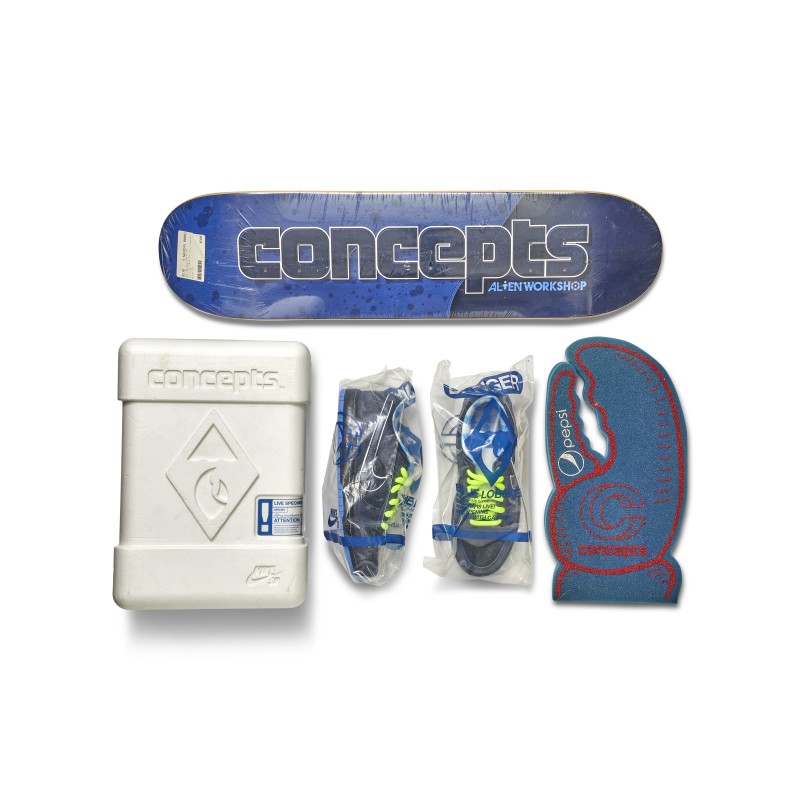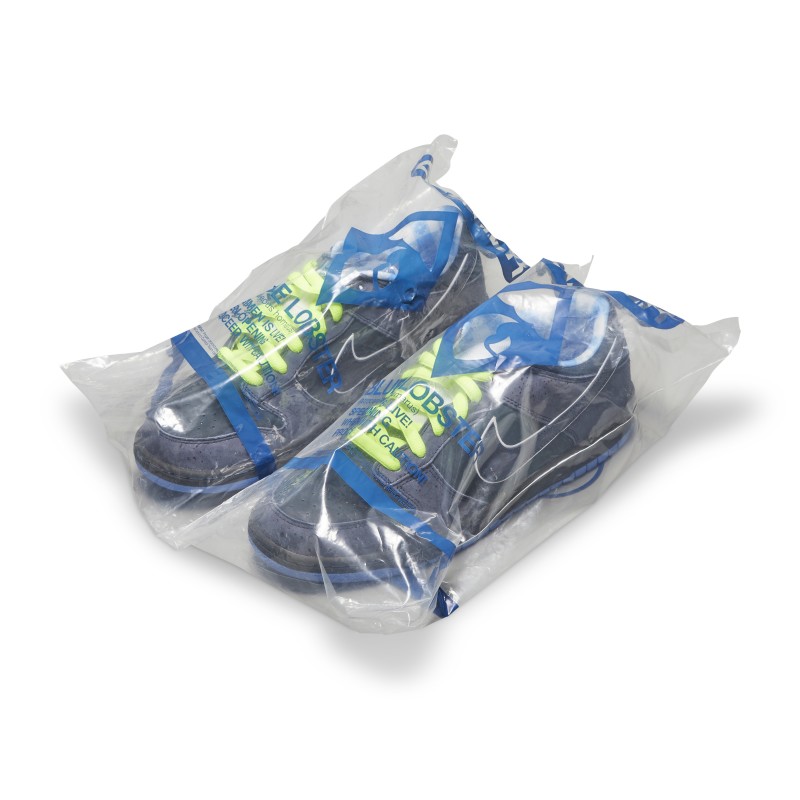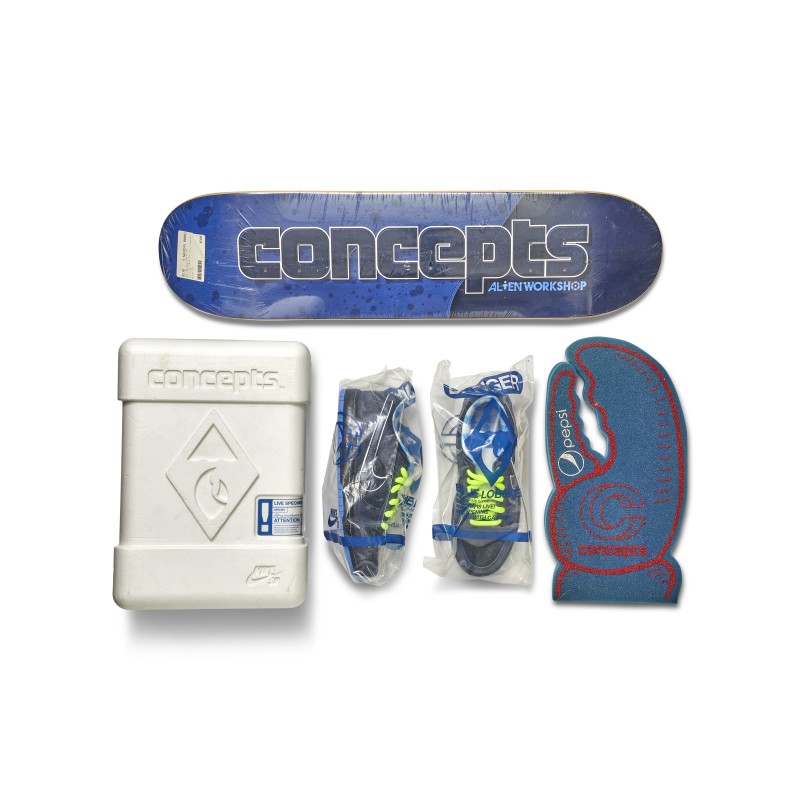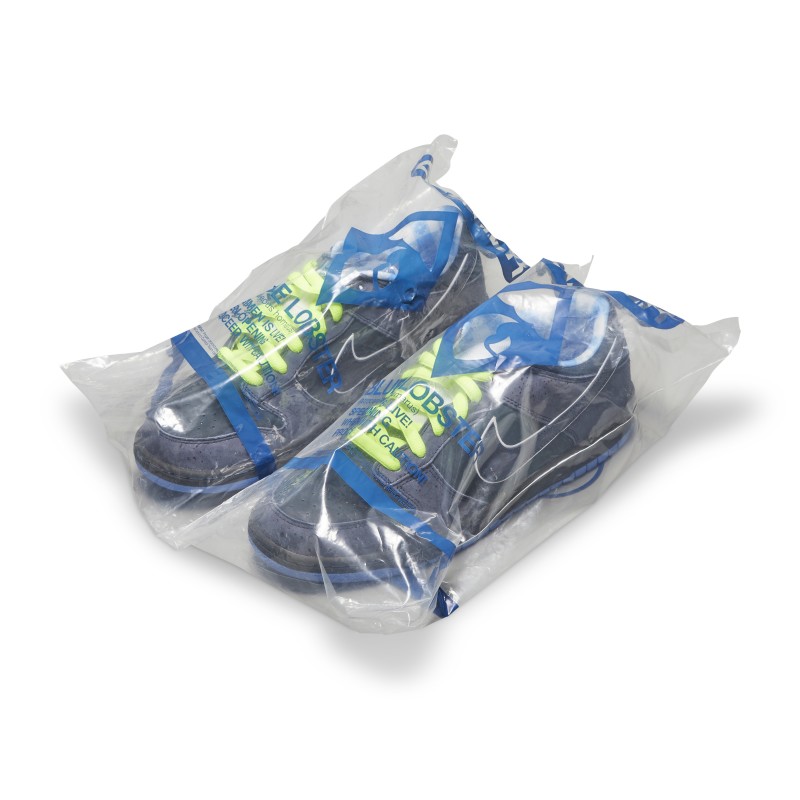 ​
Nike Dunk High Japan City Dotonbori Octopus
​
The Nike Dunk High Japan City Dotonbori Octopus will set you back about R66k. One of four Japanese city inspired styles from the Japan City Dunk Pack collection. Named for the epic Dotonbori district in Osaka and its signature Octopus icon. Originally released in 1985, Dunks have become one of the most iconic sneaker styles of all time and a blank canvas for design inspiration.
Remove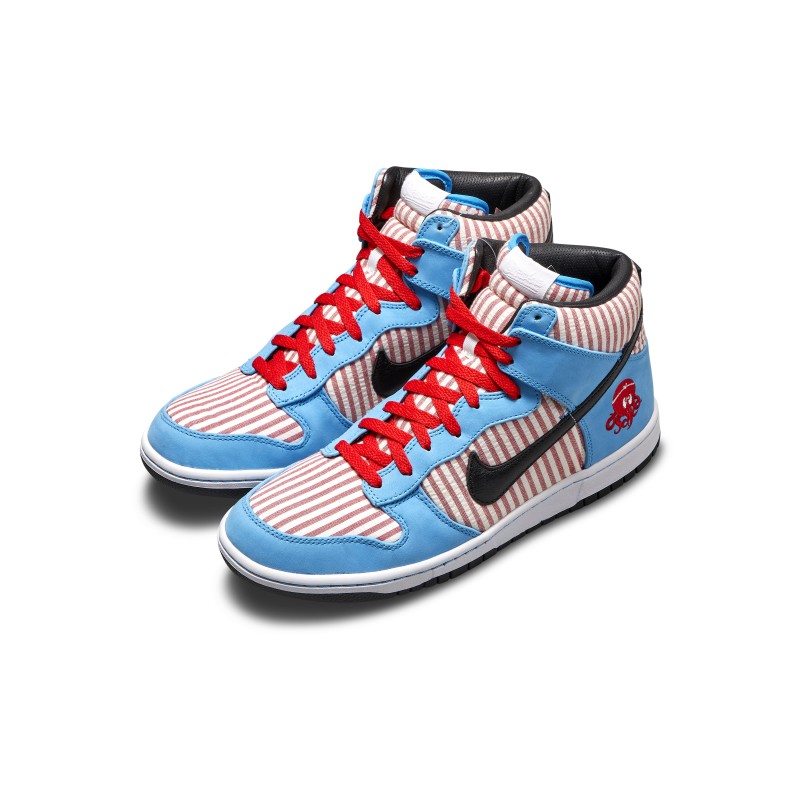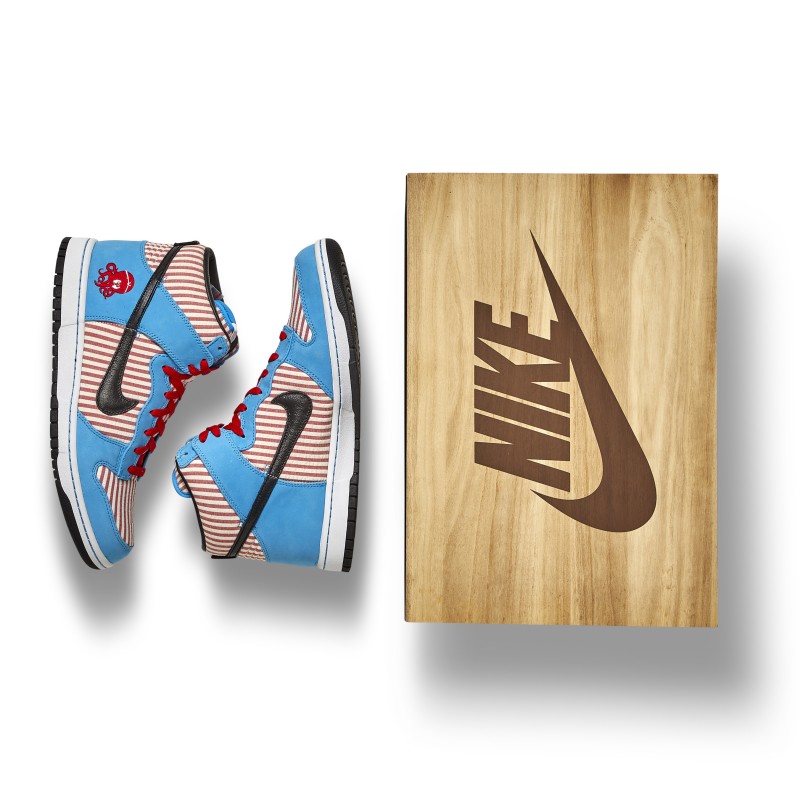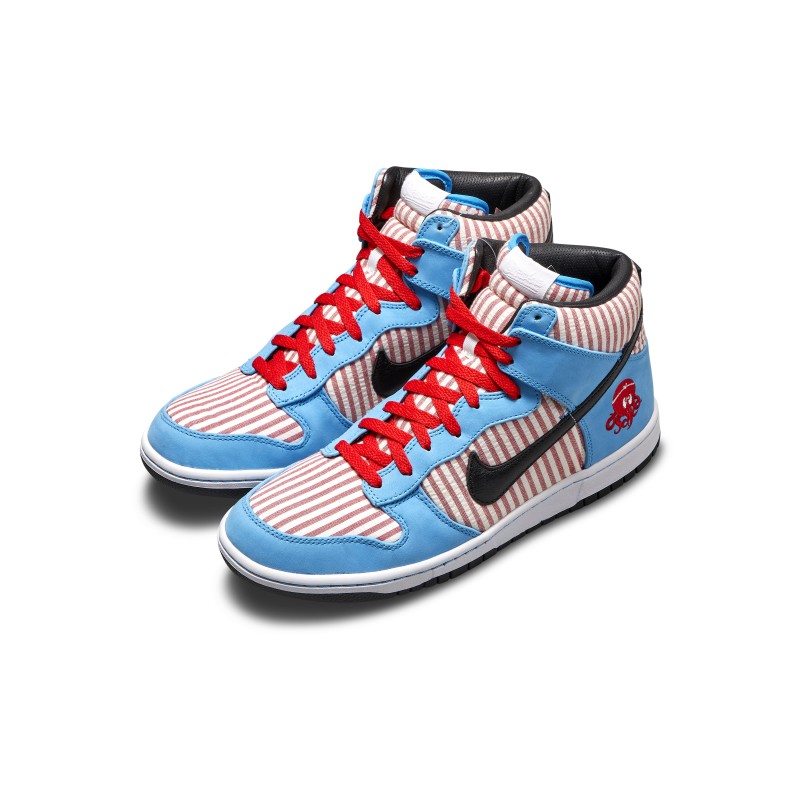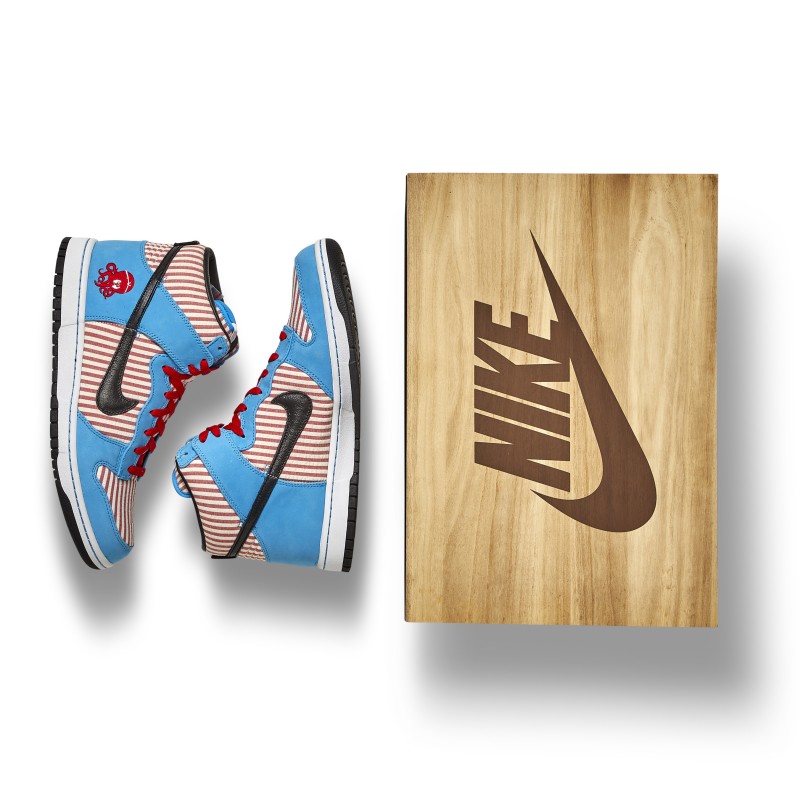 Nike Executive Briefcase
​
Okay here are some crazy ones - Nike Excsiitce Briefcases. Coming in brown or black, each costs about R83k from Sotheby's today. Phil Knight, co-founder and longtime CEO of Nike, gifted this briefcase to distinguished employees in the 1980s. Extremely rare and never released to the public.
Remove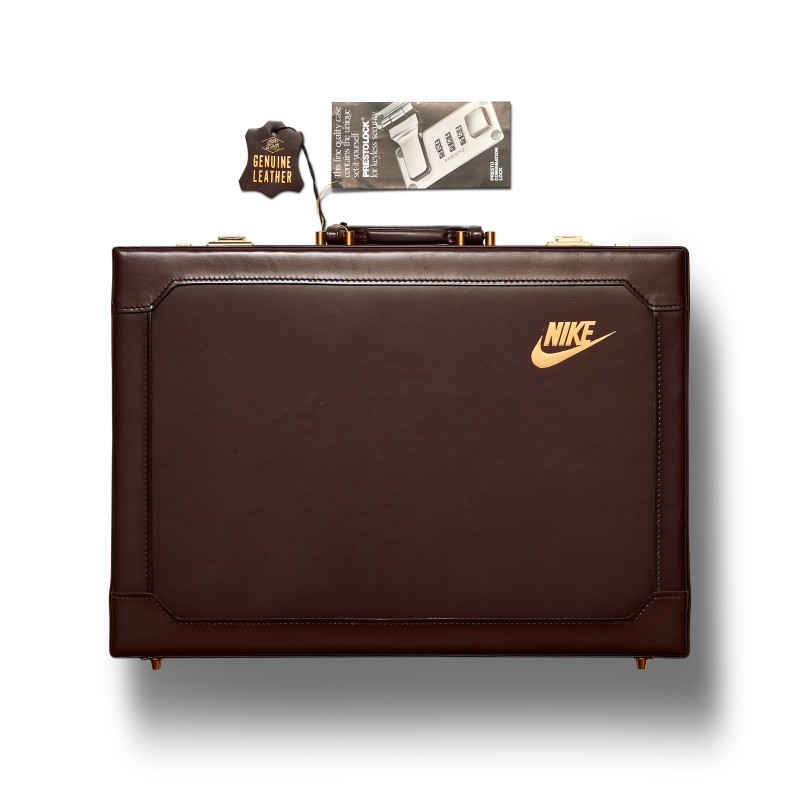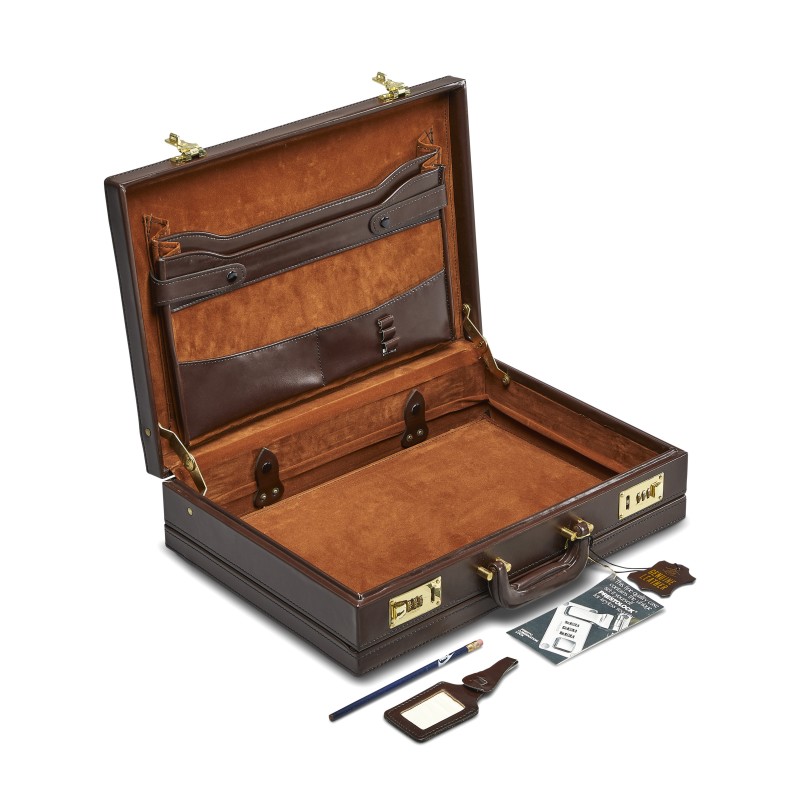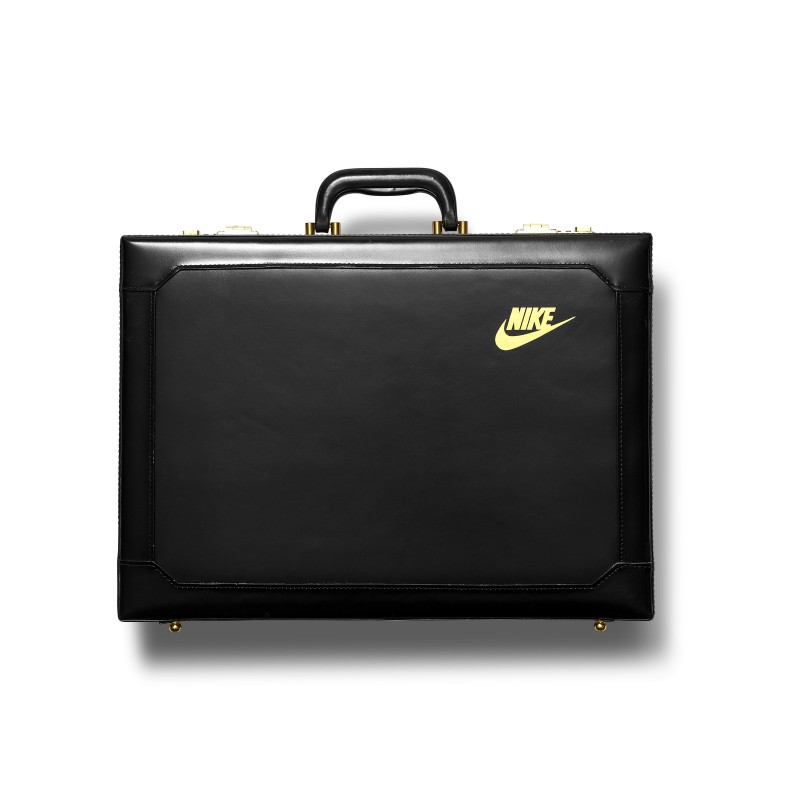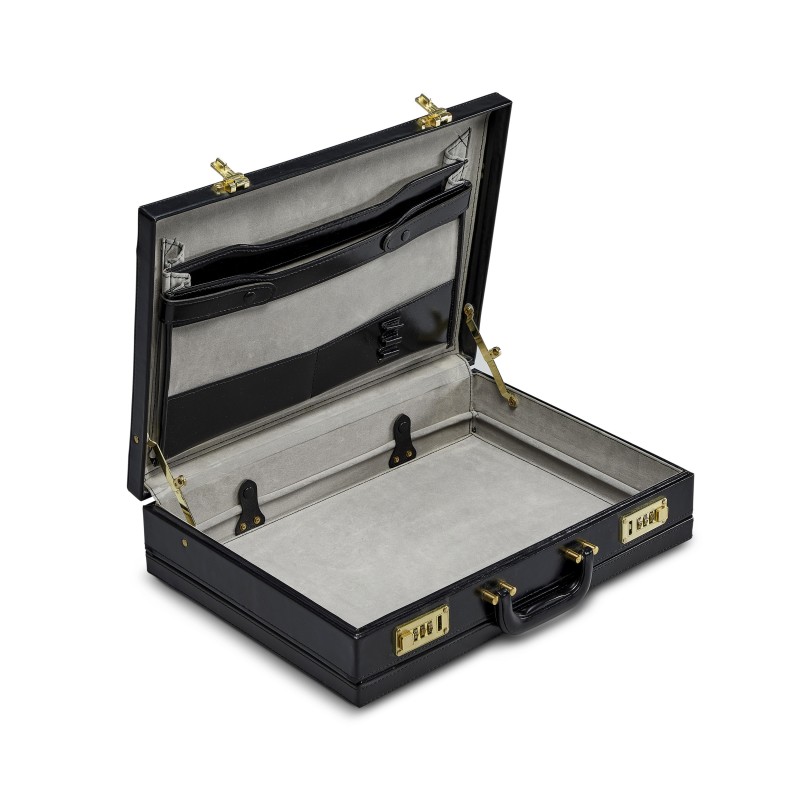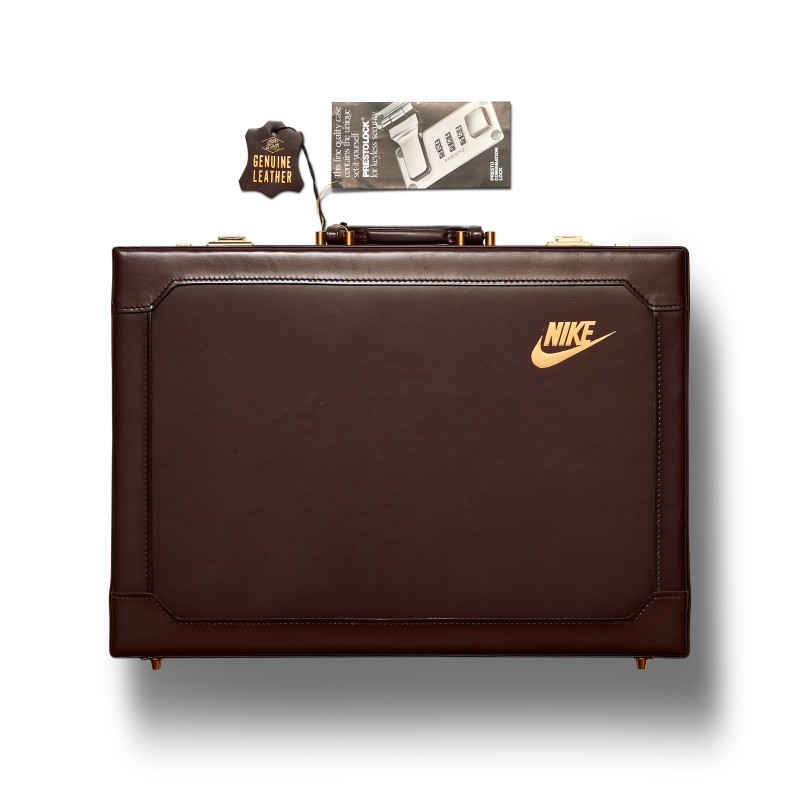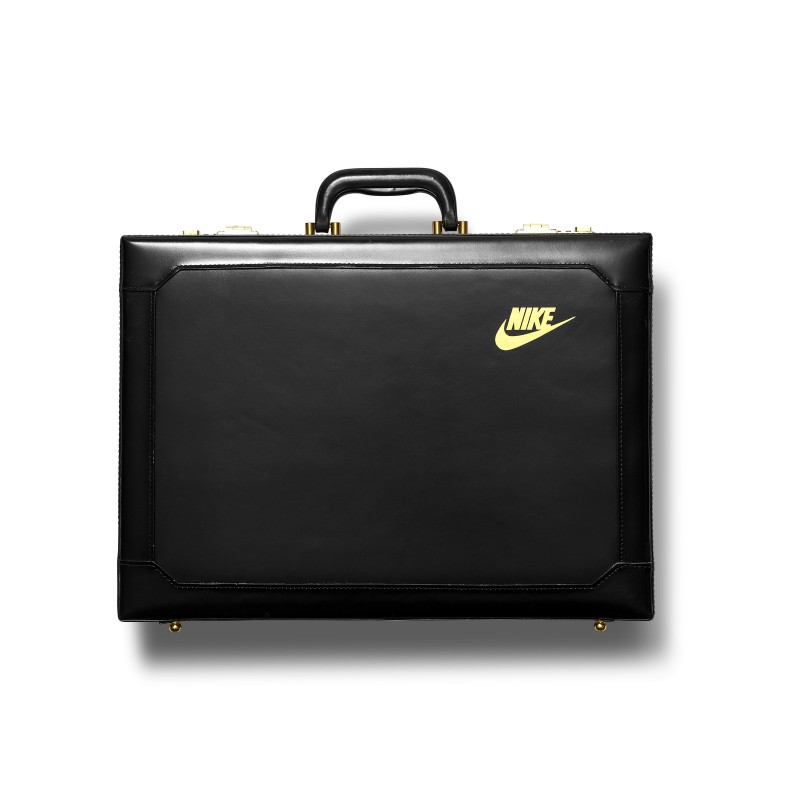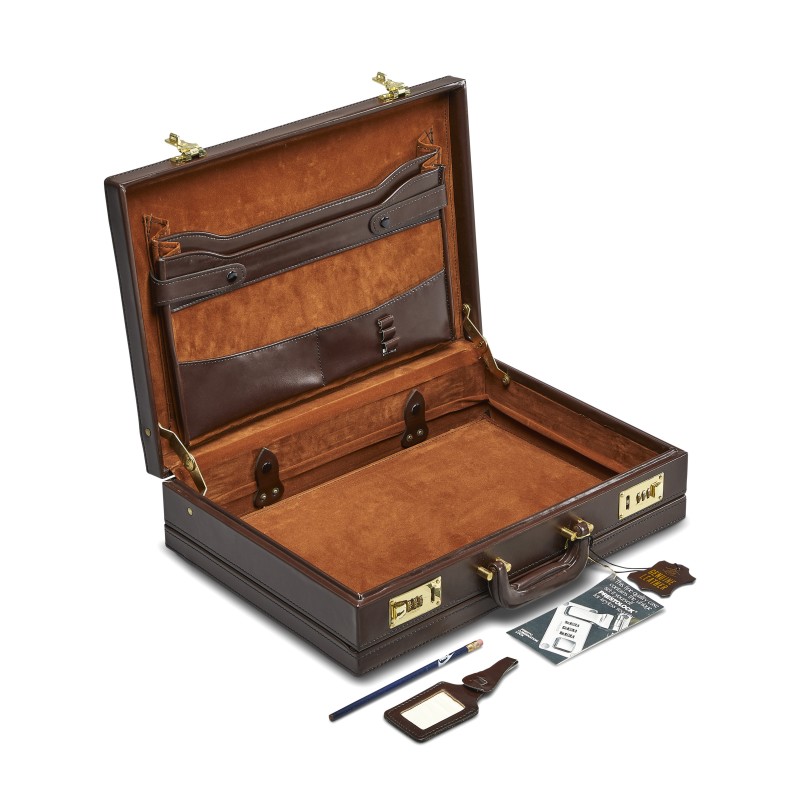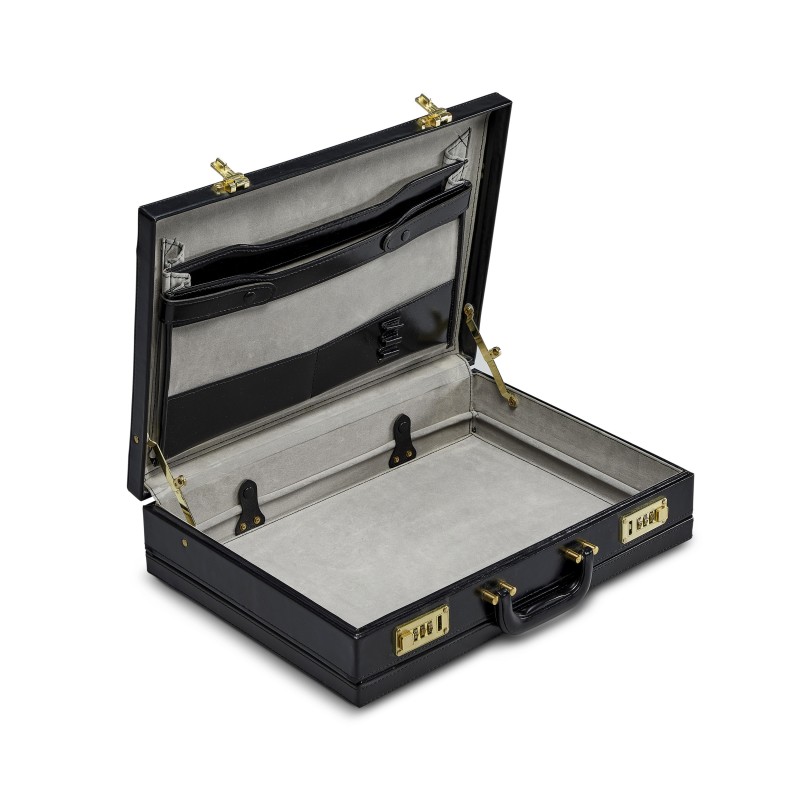 ​
Nike Summer Set & Inflatable Boat

Perfect for the upcoming warmer weather, the Nike Chair, Umbrella and Cooler Summer Set is the ultimate beach flex. Like the briefcase, the Summer set was gifted to special Nike employees in the 1980s and now costs about R16k. To match this, Sotheby's offers the inflatable Nike Boat set for a cool R82k. It also never released to the public and was only given to employees in the 80s.

Remove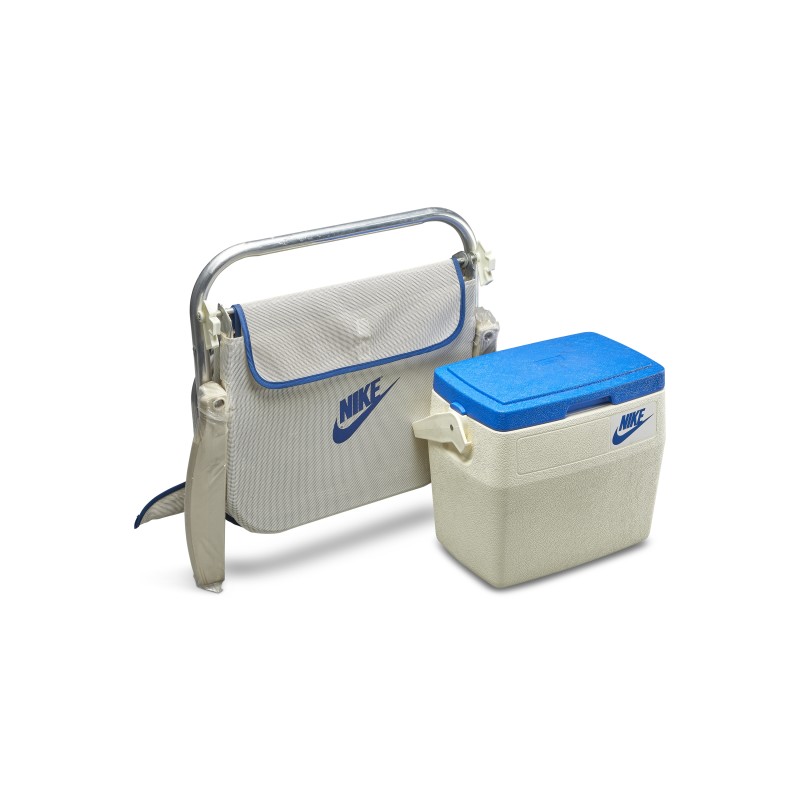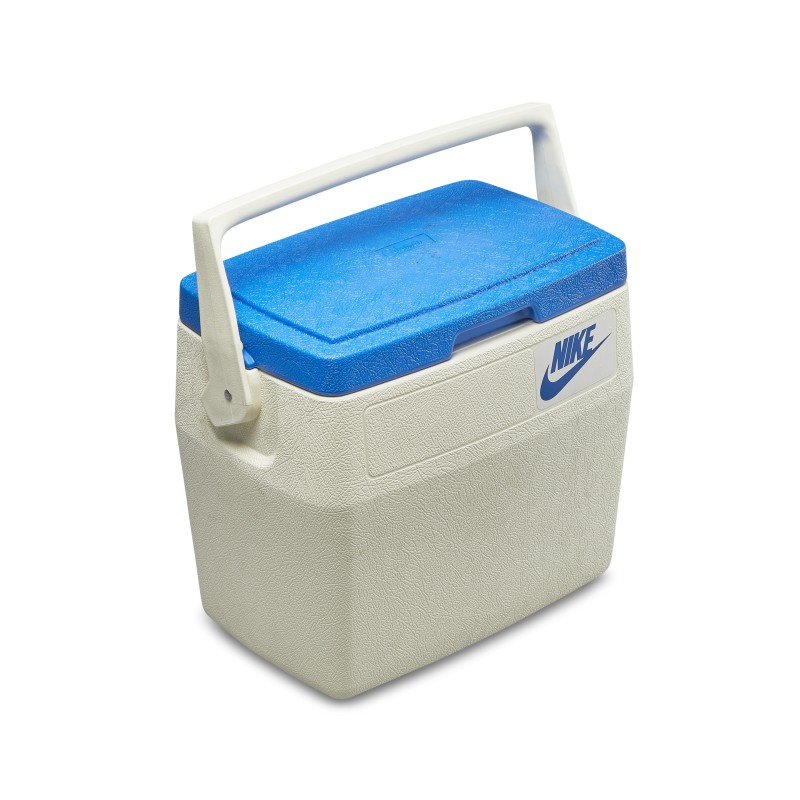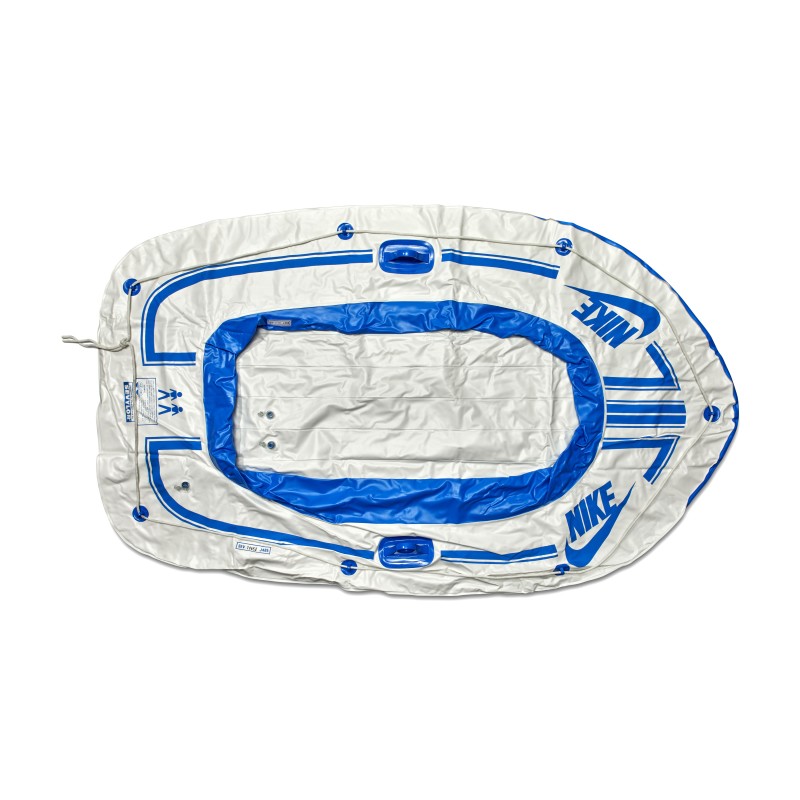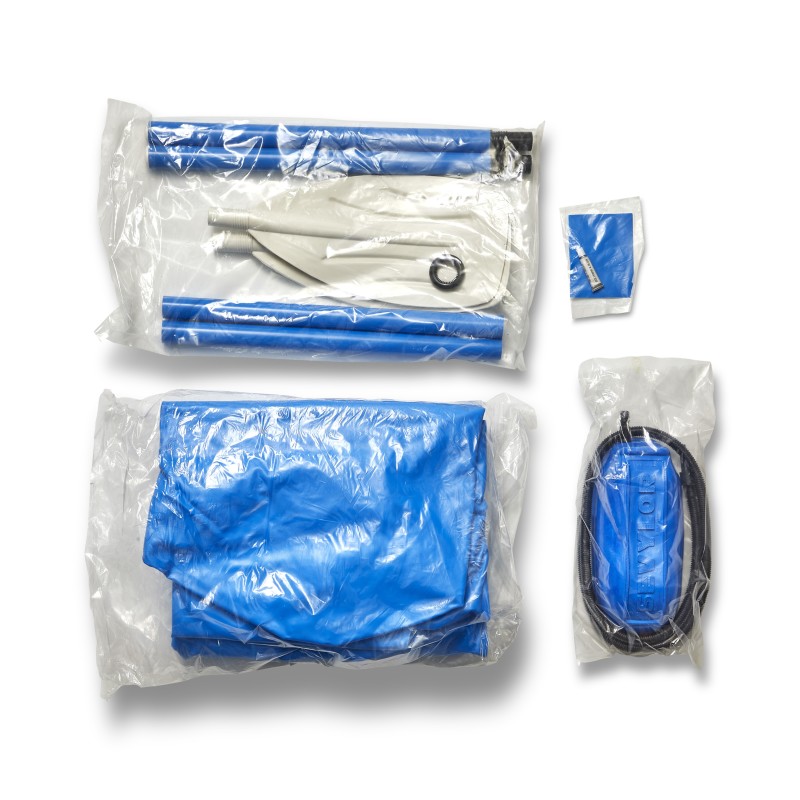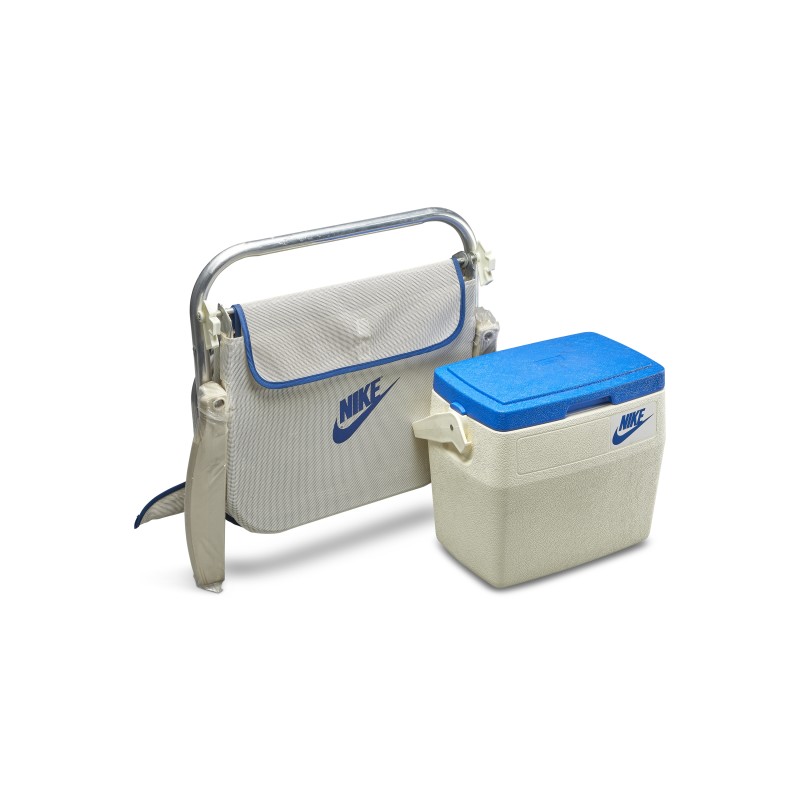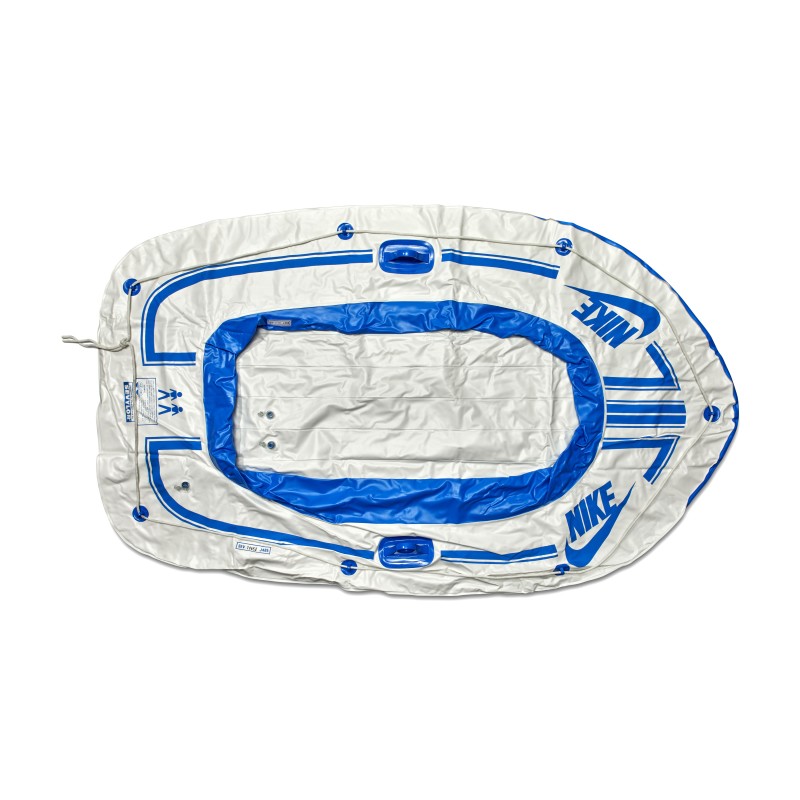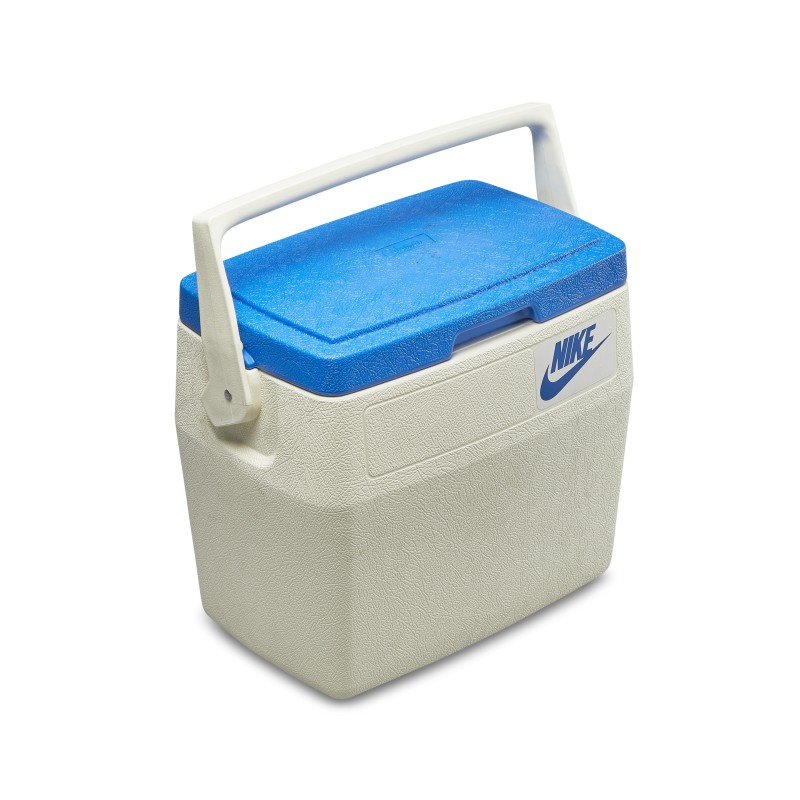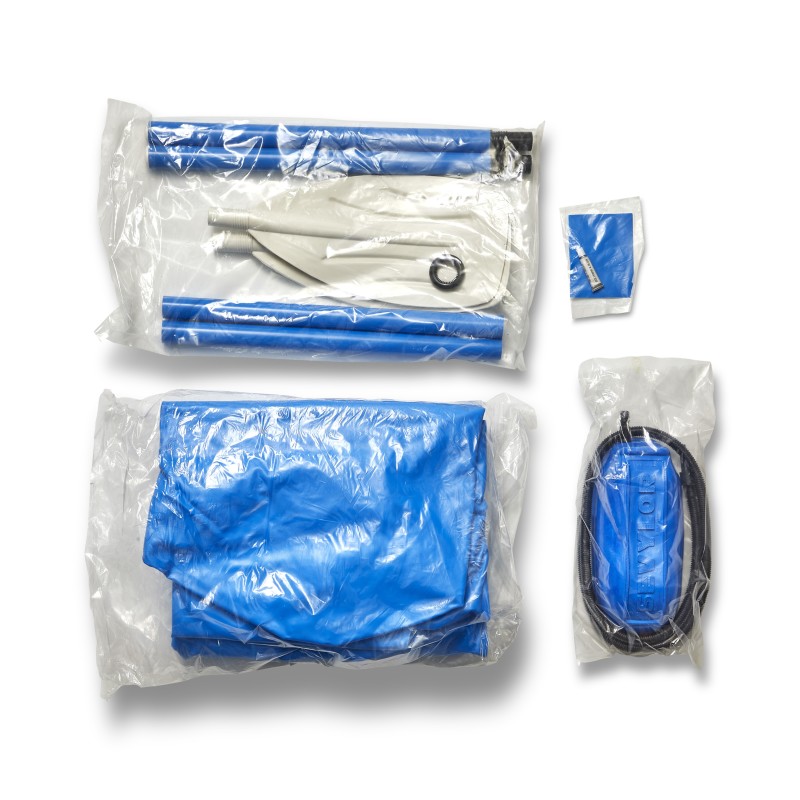 ​
Nike Moon Shoe & Blue Ribbon Sports Bag
​
Back to the ultra retro, Sotheby's has one pair of the Nike Moon Shoes for a staggering R2.4 million and a Blue Ribbon Sports Dealer Bag for R165k. The Moon shoes are one of a small group of pairs known to exist, the handmade running shoe designed by Nike co-founder and legendary University of Oregon track coach Bill Bowerman.

Remove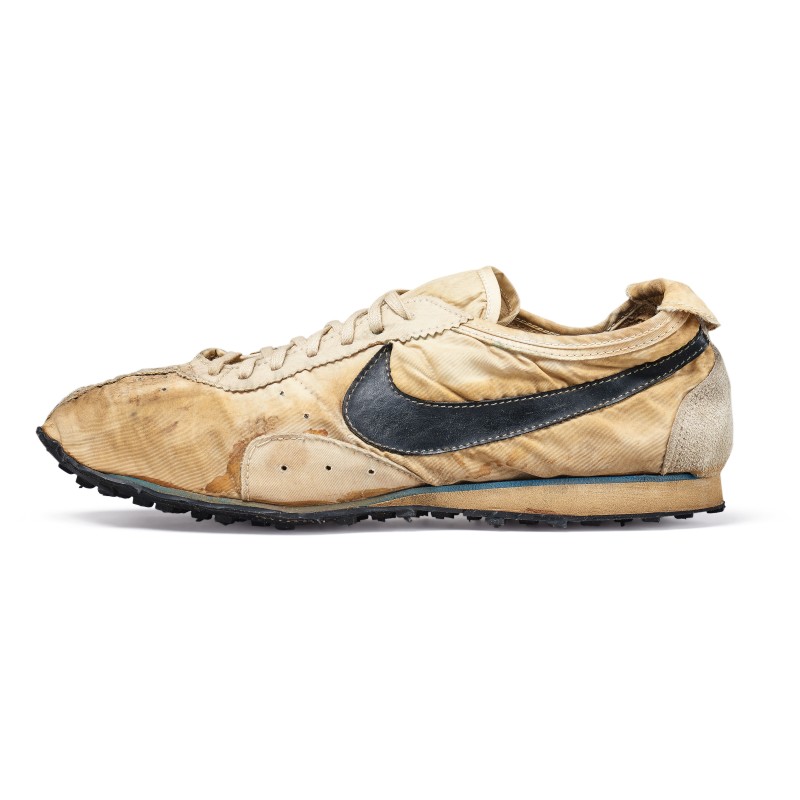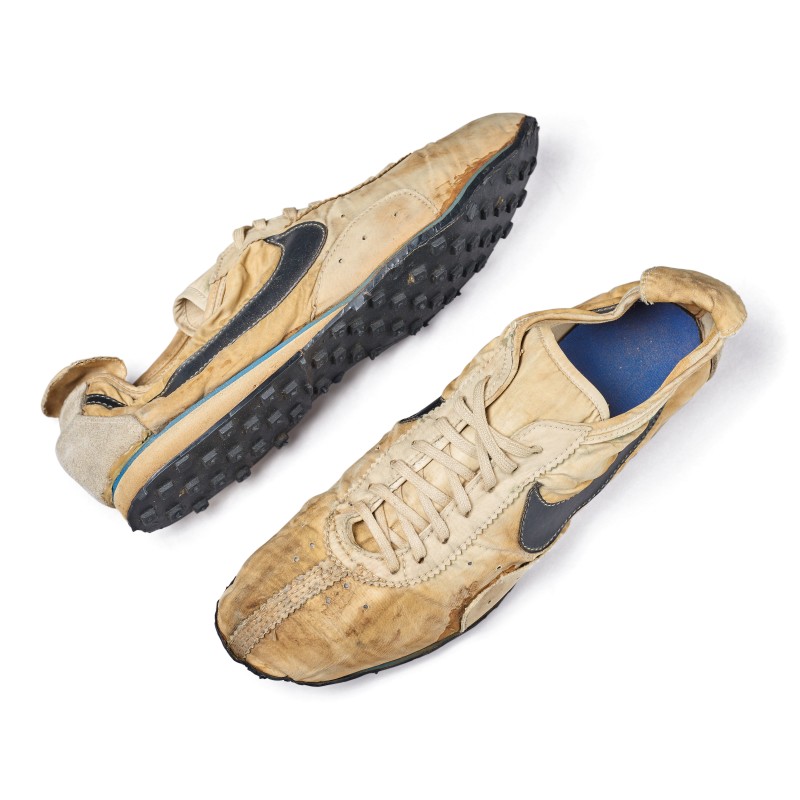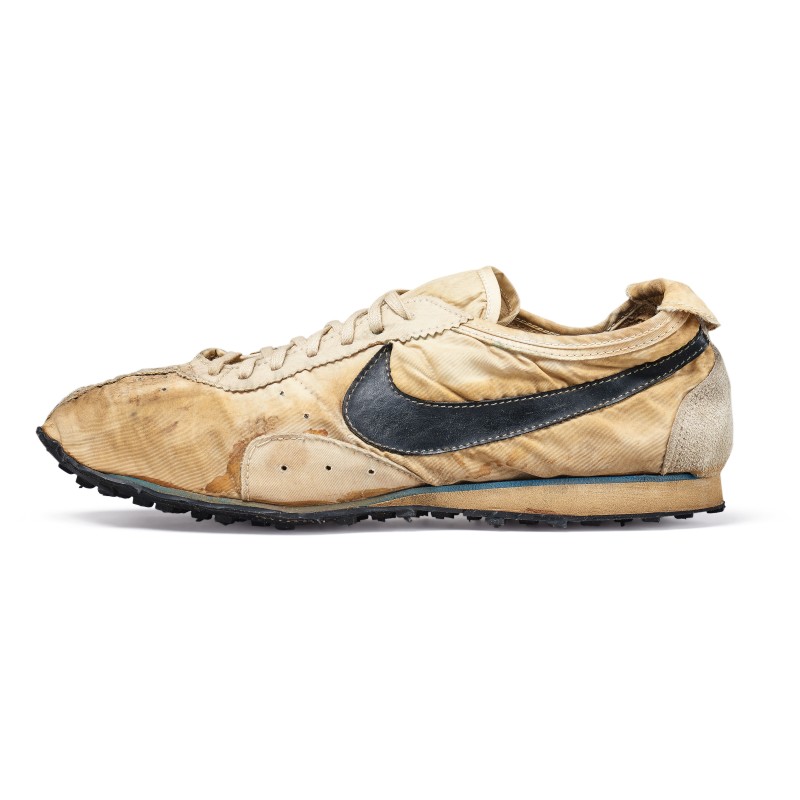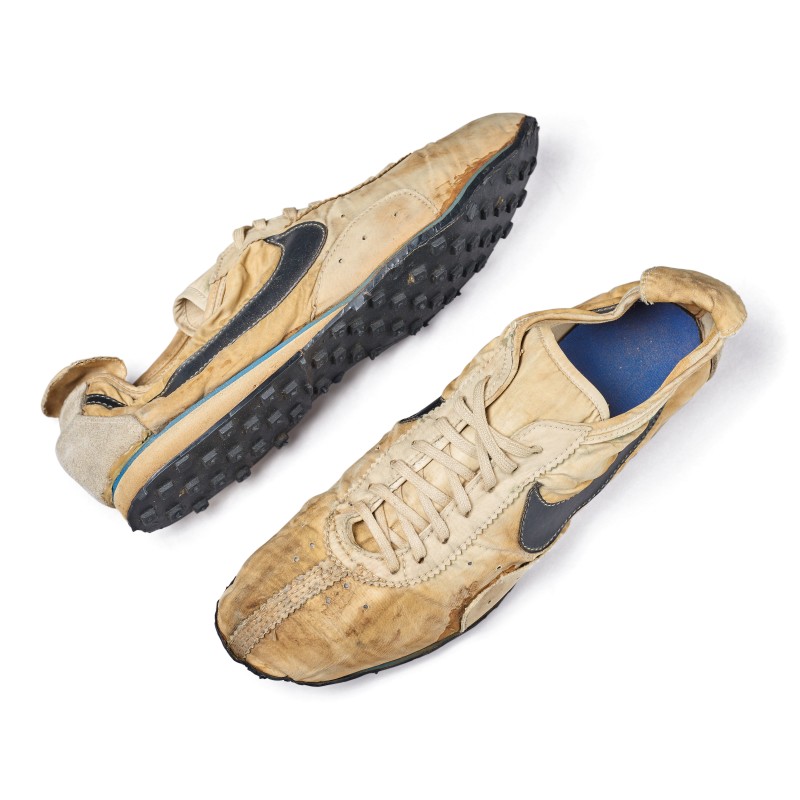 The Red bag is a well-crafted dealer bag that was created for Blue Ribbon Sports/Nike sneaker salesmen in the 1970s. The style was never released to the public. Blue Ribbon Sports was what Nike was called before it was rebranded in the early 1970s, as it changed from a distributor of sneakers to a manufacturer.

Remove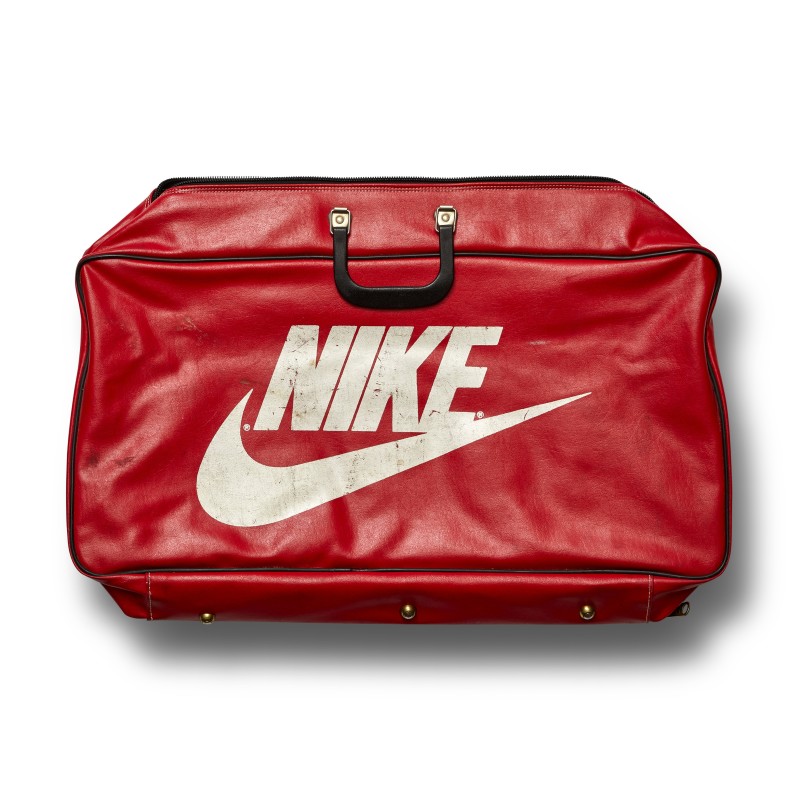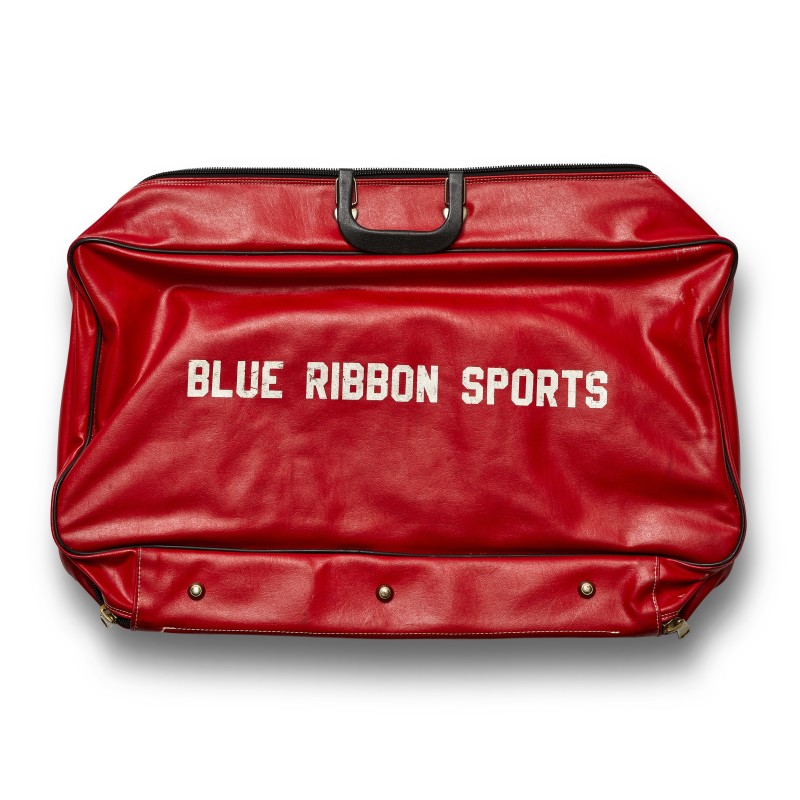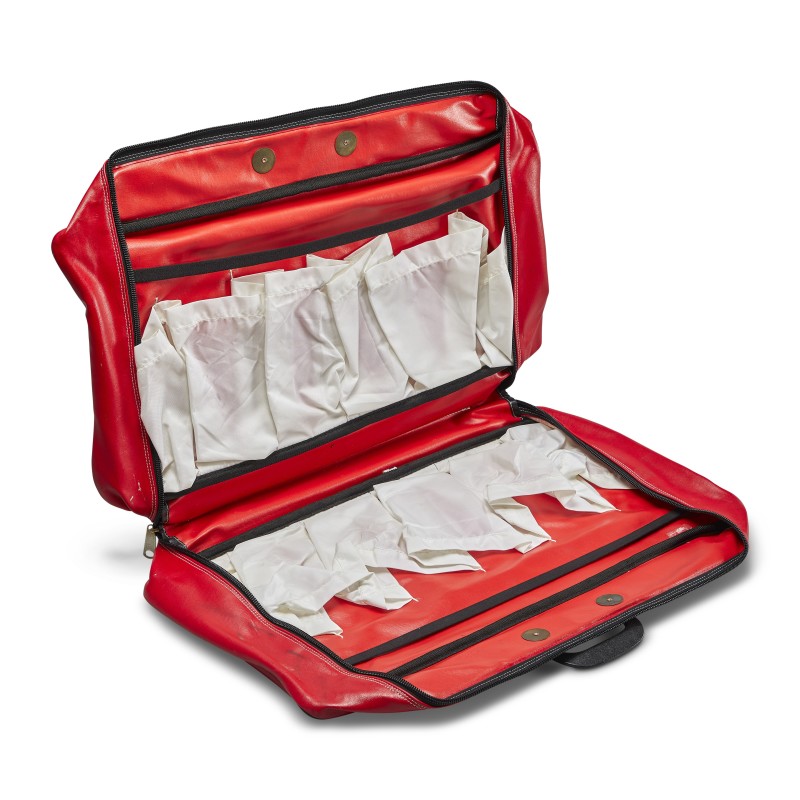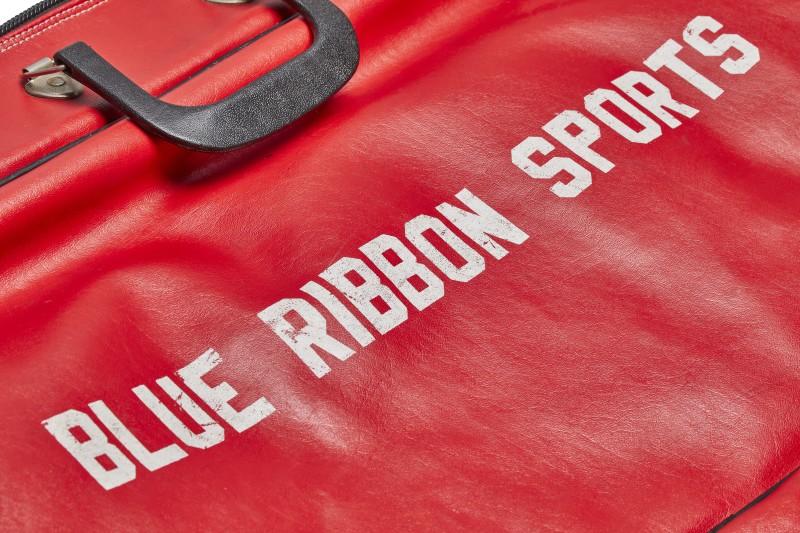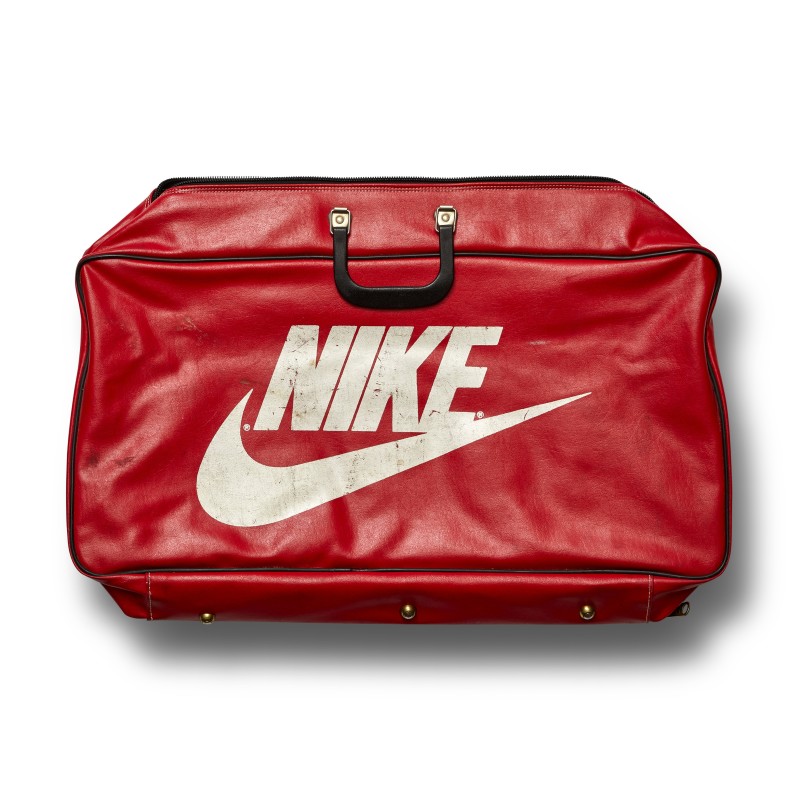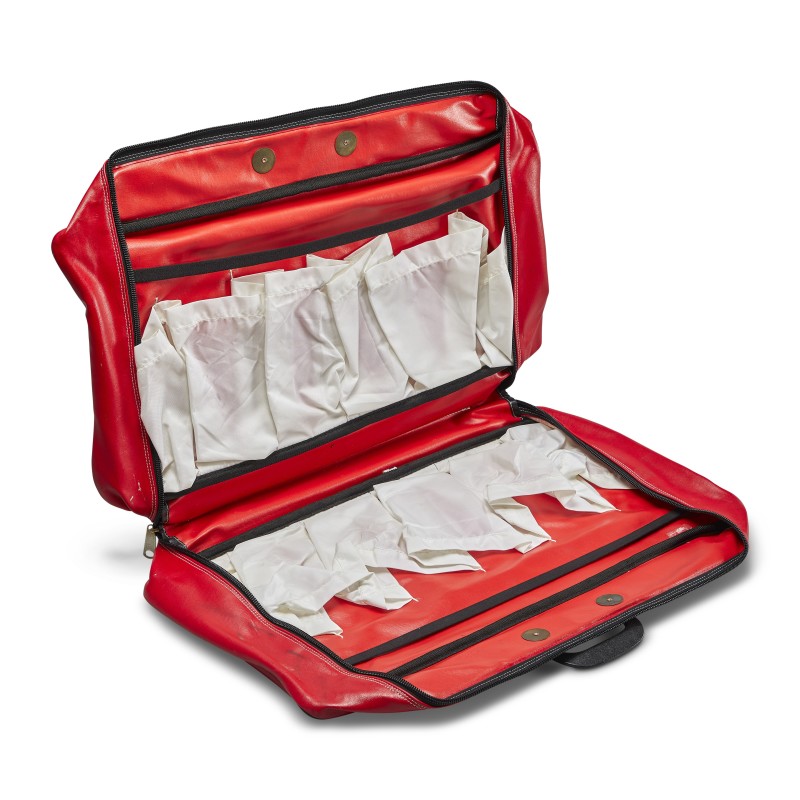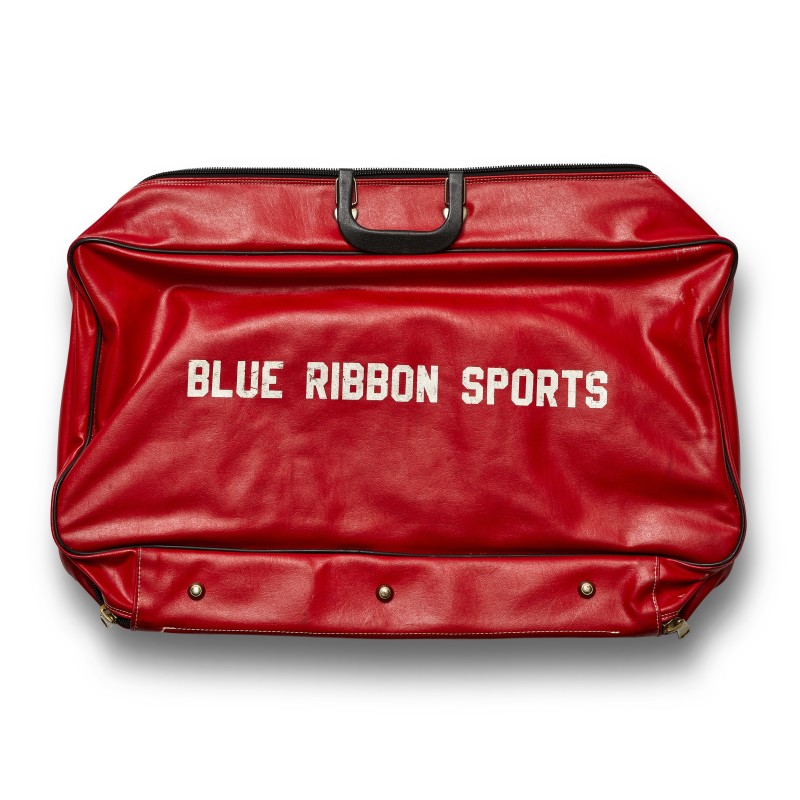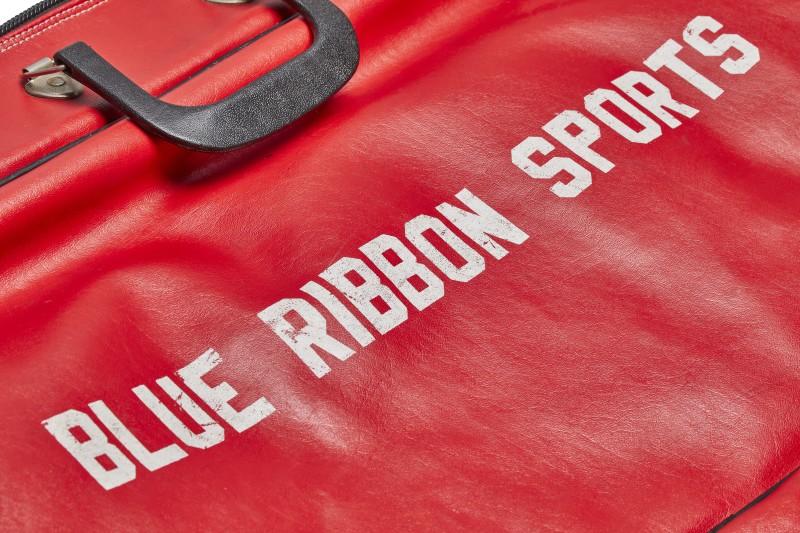 ​
​


Nike Lady Waffle Trainer Roller Skates

Incredibly rare and special original pair of Japanese made Nike roller skates, featuring the Lady Waffle Trainer mounted on trucks and wheels. This was the first Waffle for women and was built on a narrower last. Sotheby's have it listed at R58 000.

Remove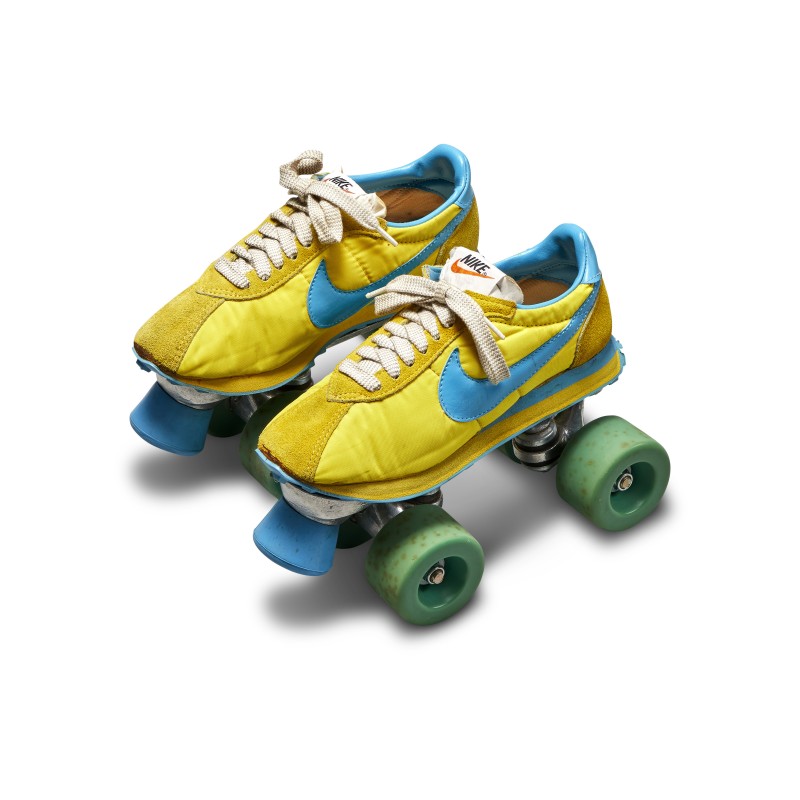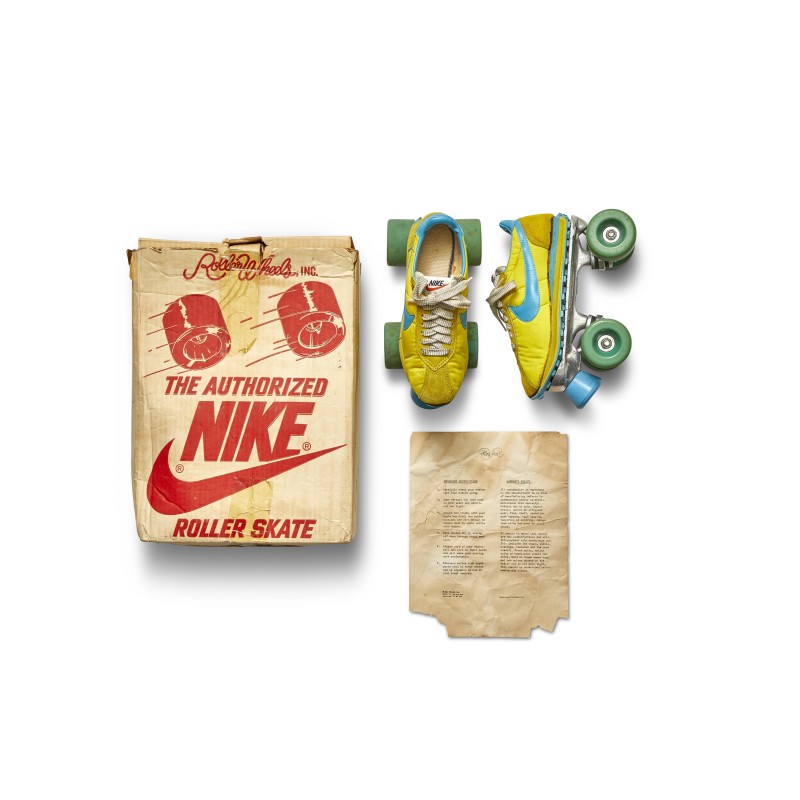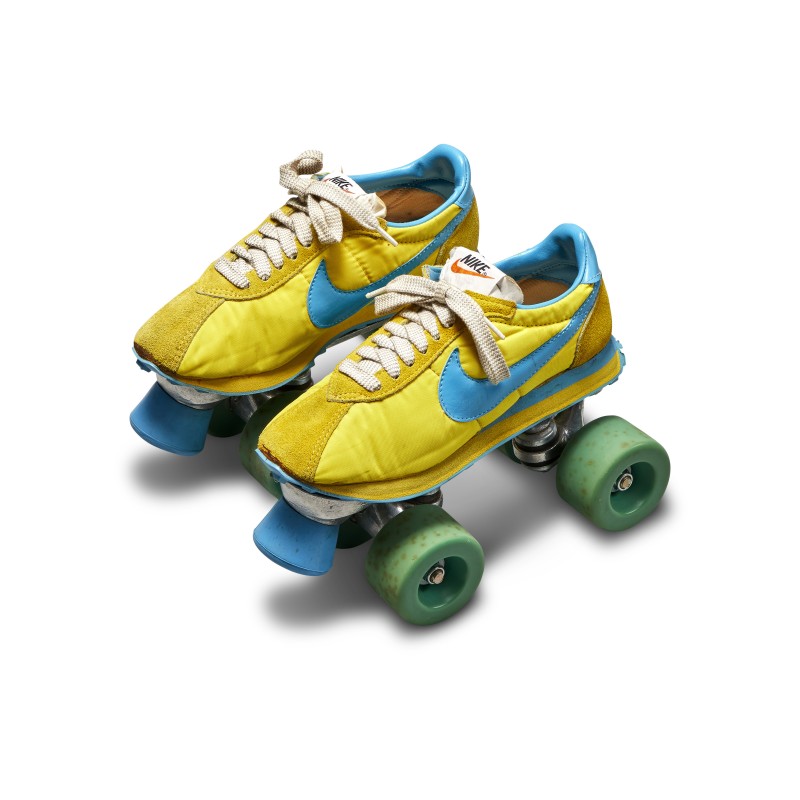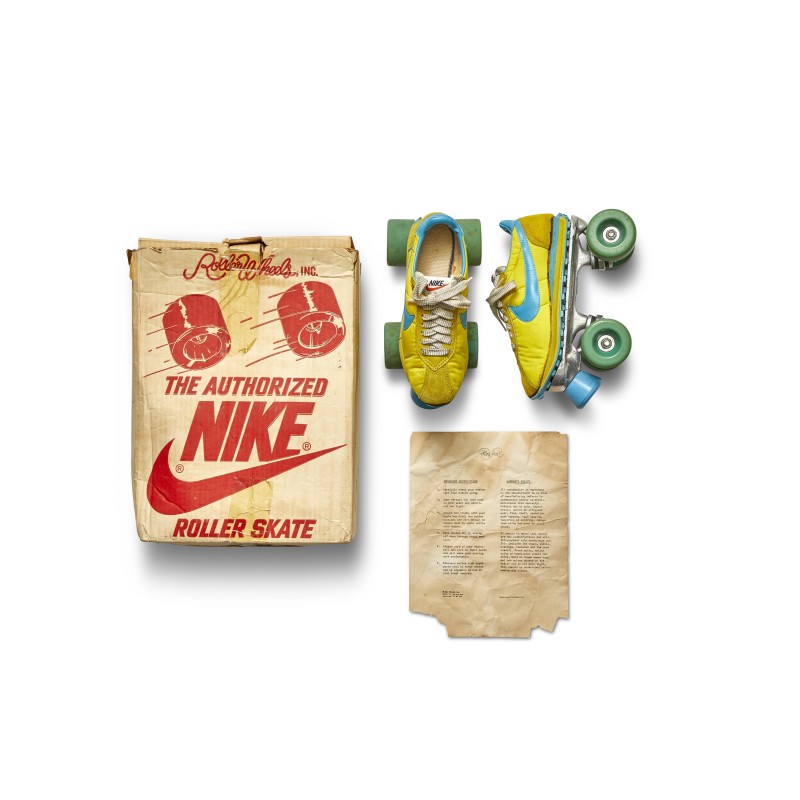 ​
​
Nike 1972 QS Super Bowl Trophy Moon Shoe Waffle
​
Retailing for a cool R42k, the Super Bowl Trophy shoe is only one of three sneaker styles created in celebration of the 42nd Super Bowl for the Super Bowl Trophy pack. This extremely rare and limited Quickstrike release was designed after the legendary 'Moon Shoe' of 1972 (above.)
Remove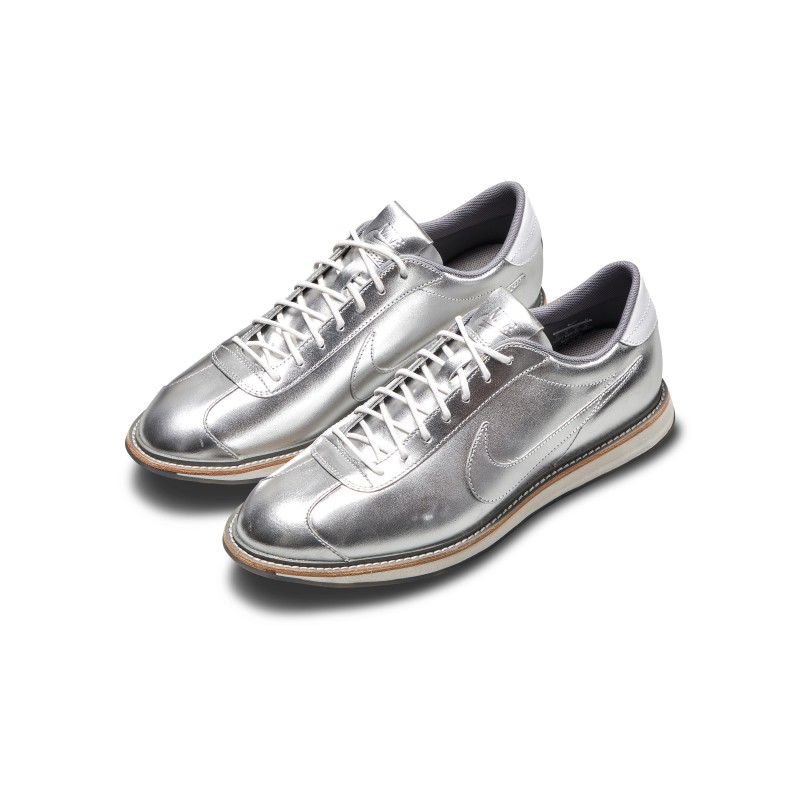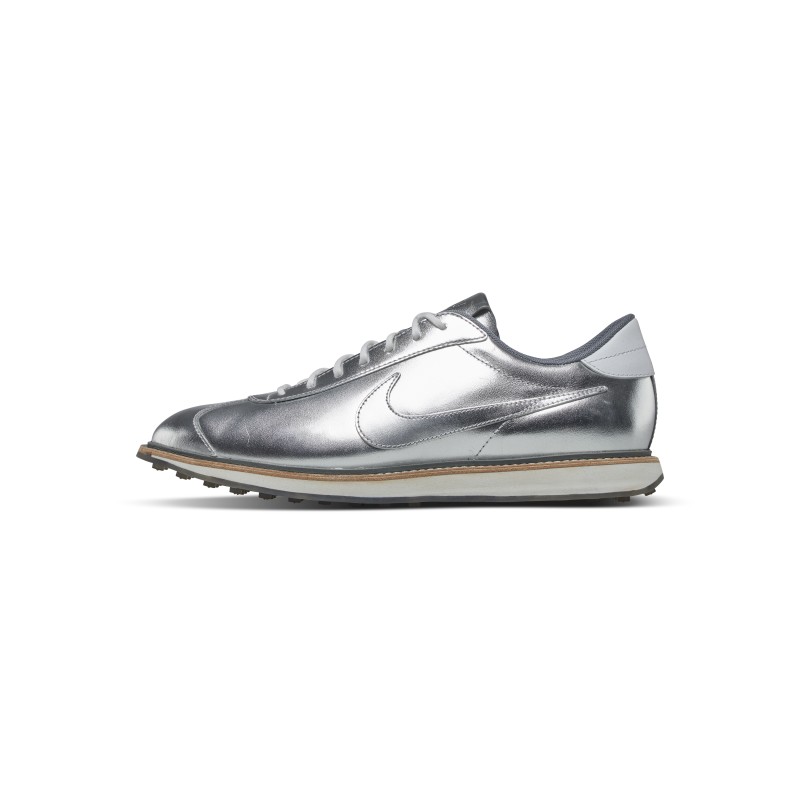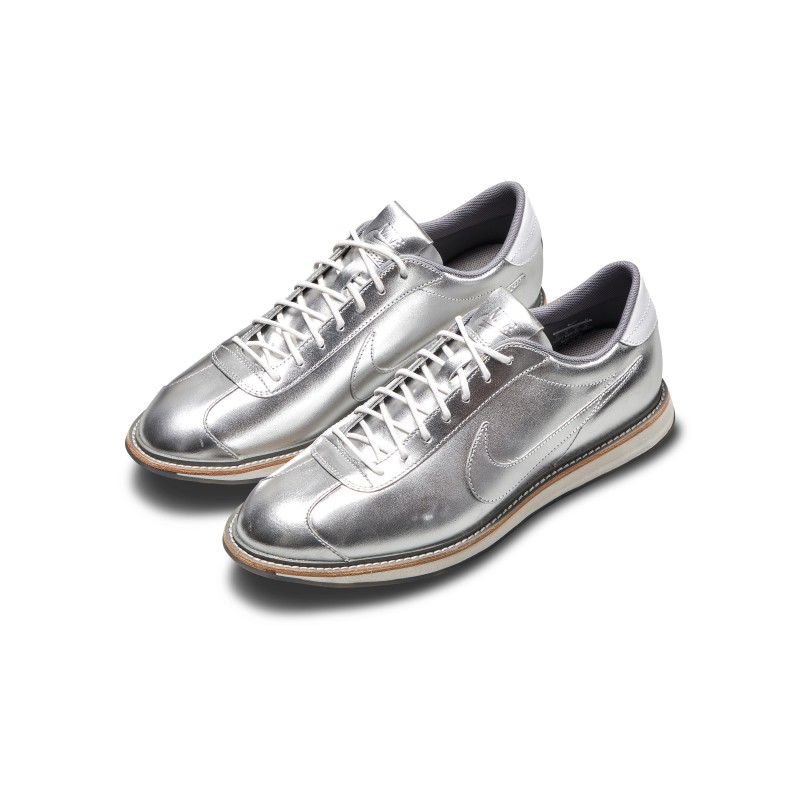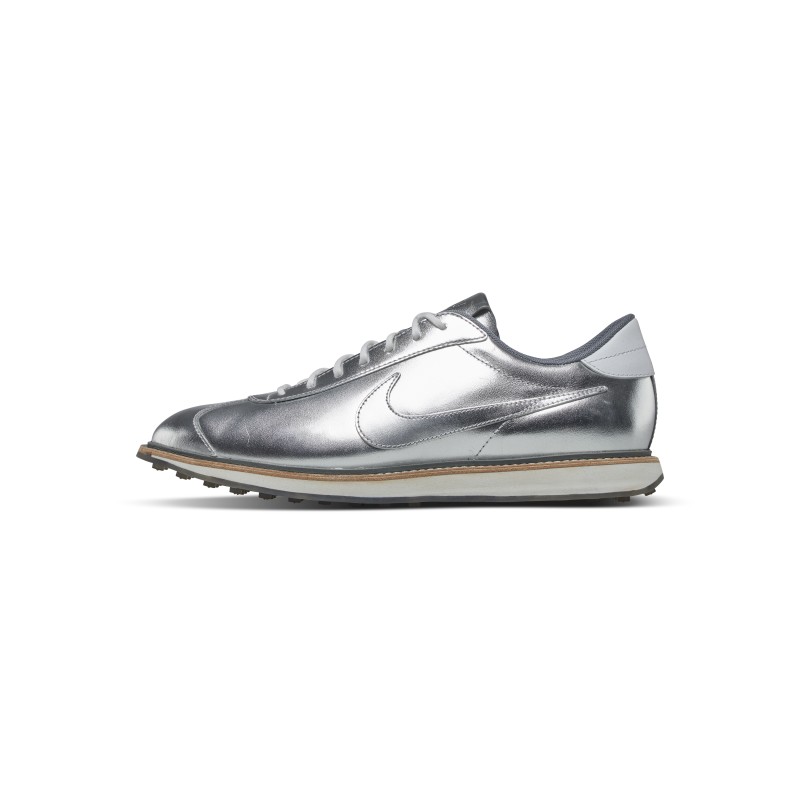 ​
Nike Air Max Plus Shark Bite Before & After

This exclusive two-pack set was only available to influencers via Foot Locker. Coined 'Shark Bite' for shark teeth-like graphics on the uppers, the grey colour is 'Before the Bite' and red colour is 'After the Bite'. Air Max Plus was introduced in 1998 with tuned air cushion technology.

Remove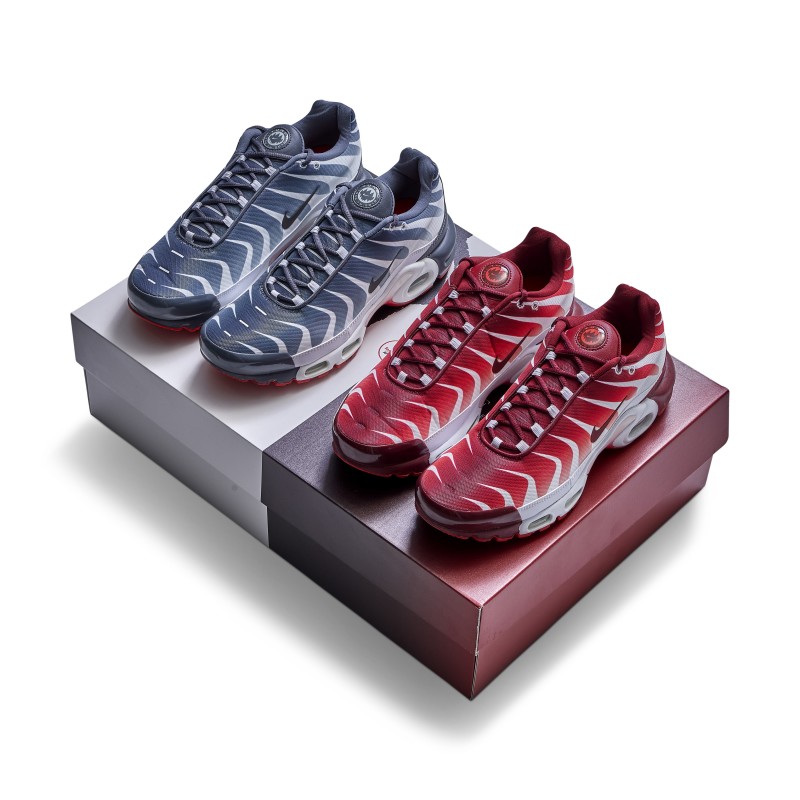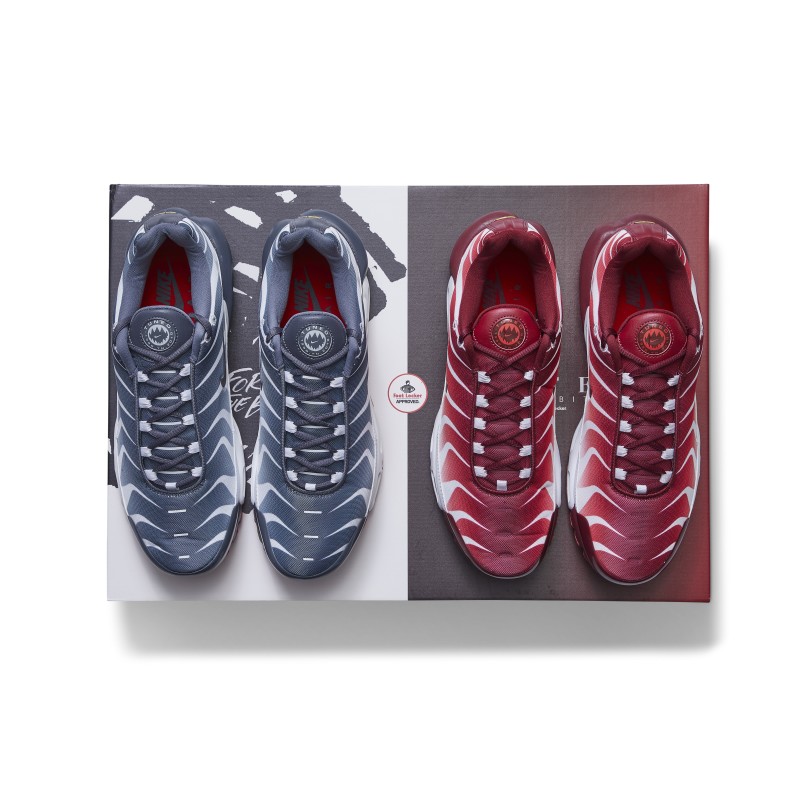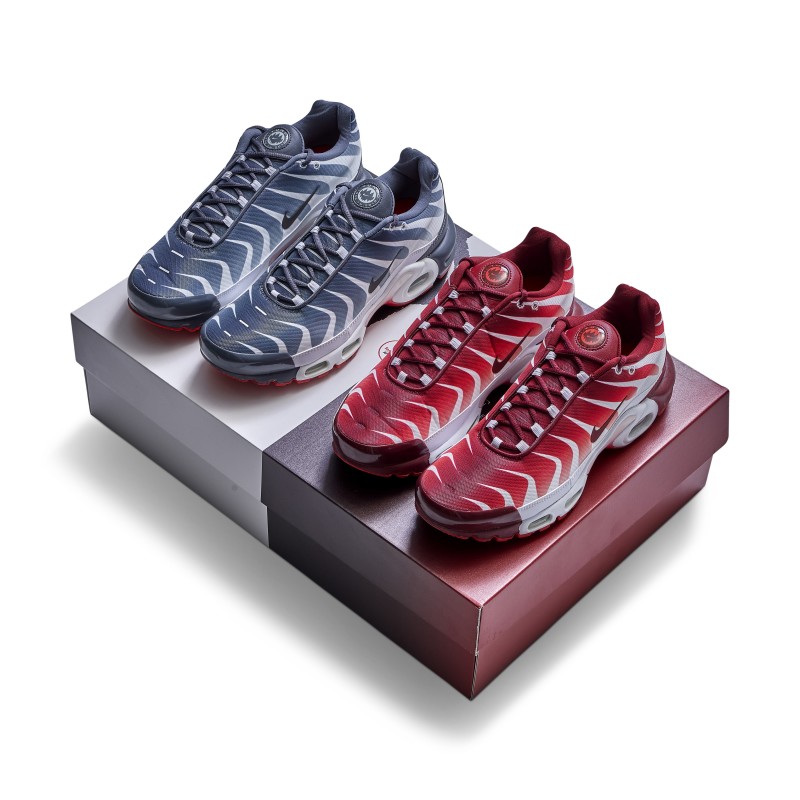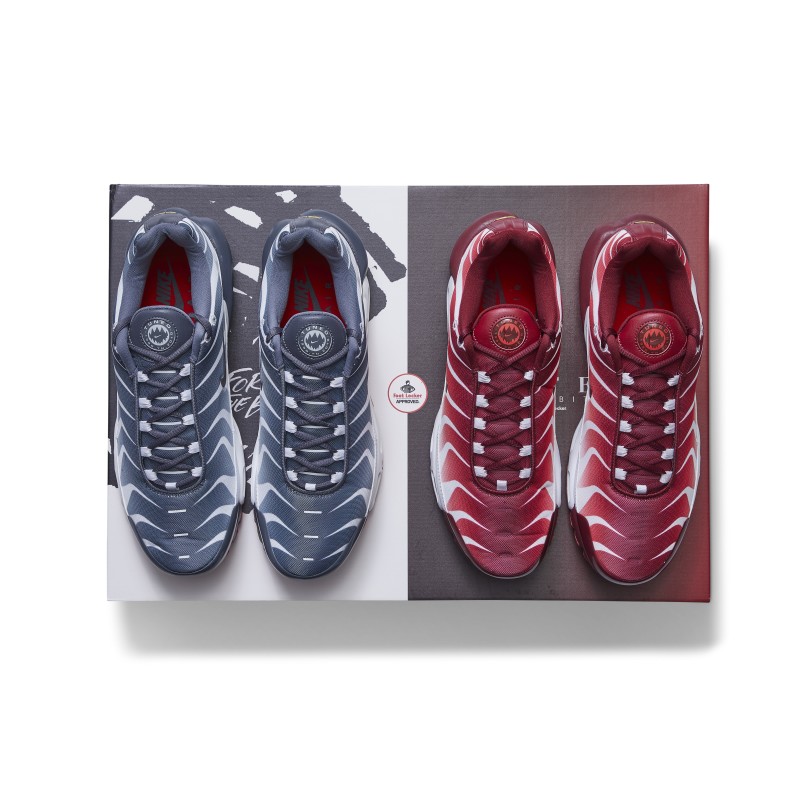 ​
​
Nike Tinker Hatfield Signed Air Max 1
​
This is one of only five Air Max 1 pairs that were specially packaged in air bubbles and autographed by the legendary sneaker designer Tinker Hatfield, in celebration of the first Air Max Day in 2014. It's signed by the man himself so it's fitting it costs R330 000.
Remove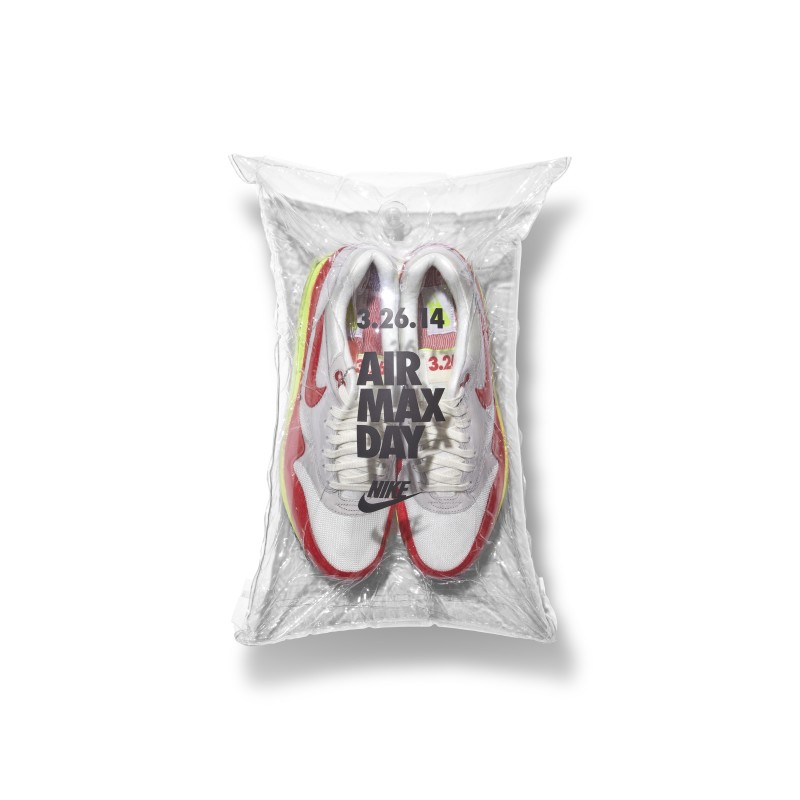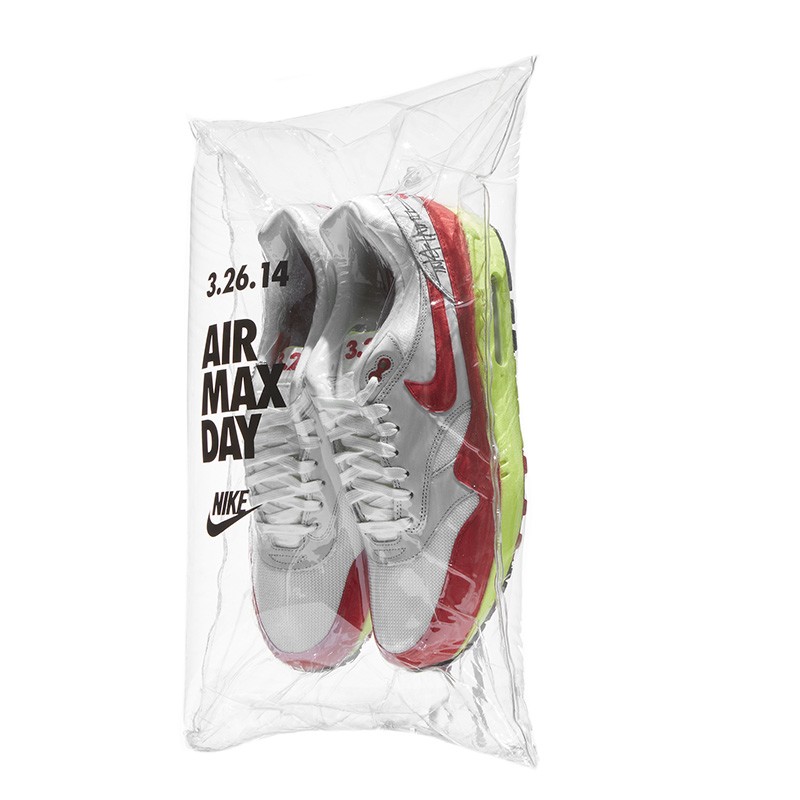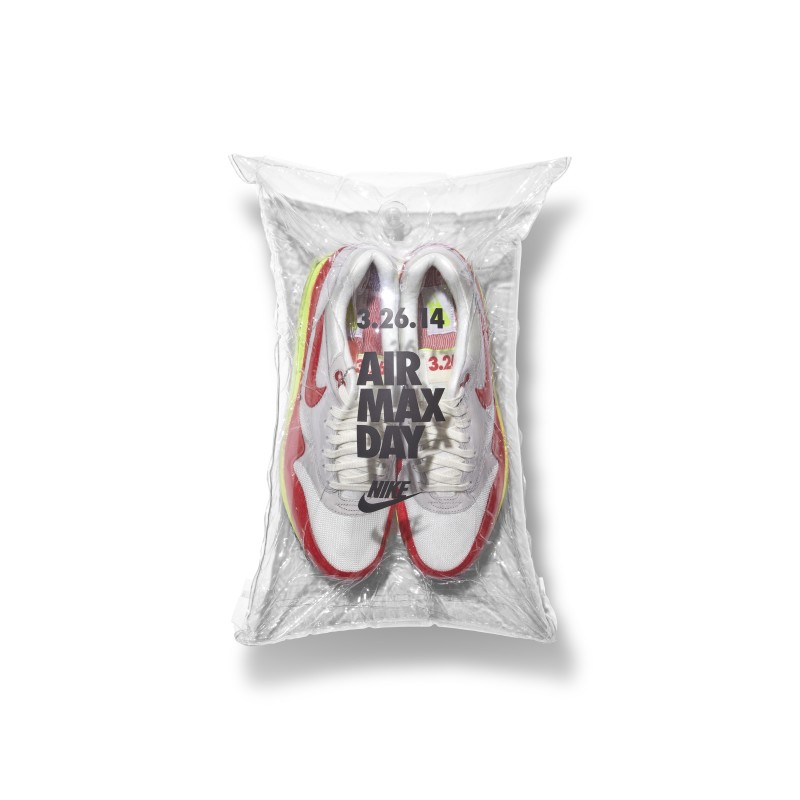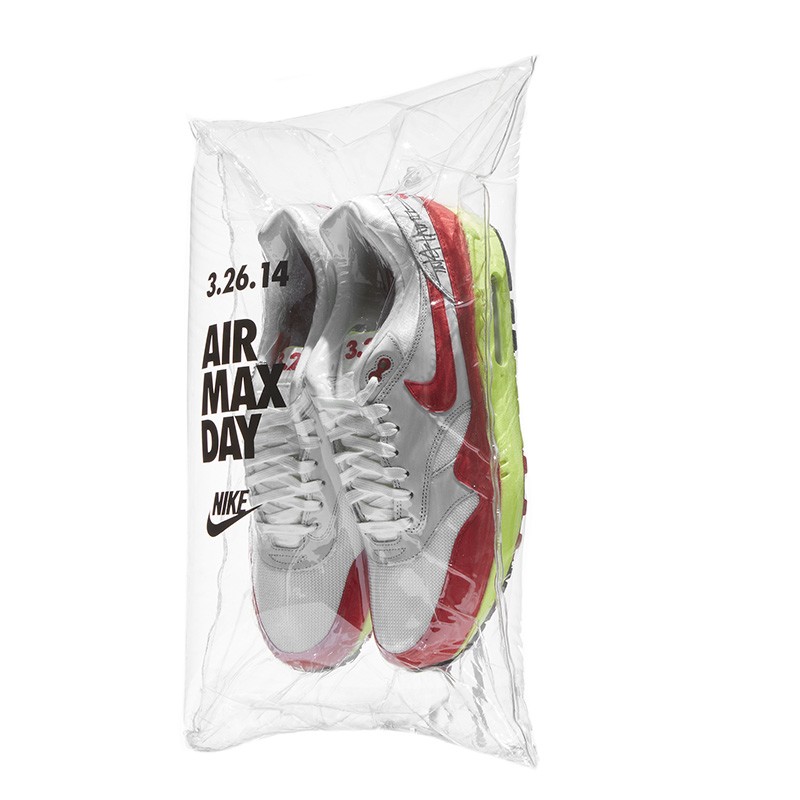 ​​​
Nike Dunk SB High Geoff McFetridge Paper

One of only twenty-four pairs designed by the artist Geoff McFetridge for 'Art in the Streets', a 2011 exhibit held at the Museum of Contemporary Art in Los Angeles. These sneakers were auctioned off to benefit the MOCA Foundation. R330k to match the Tinker-signed AM1 above.

Remove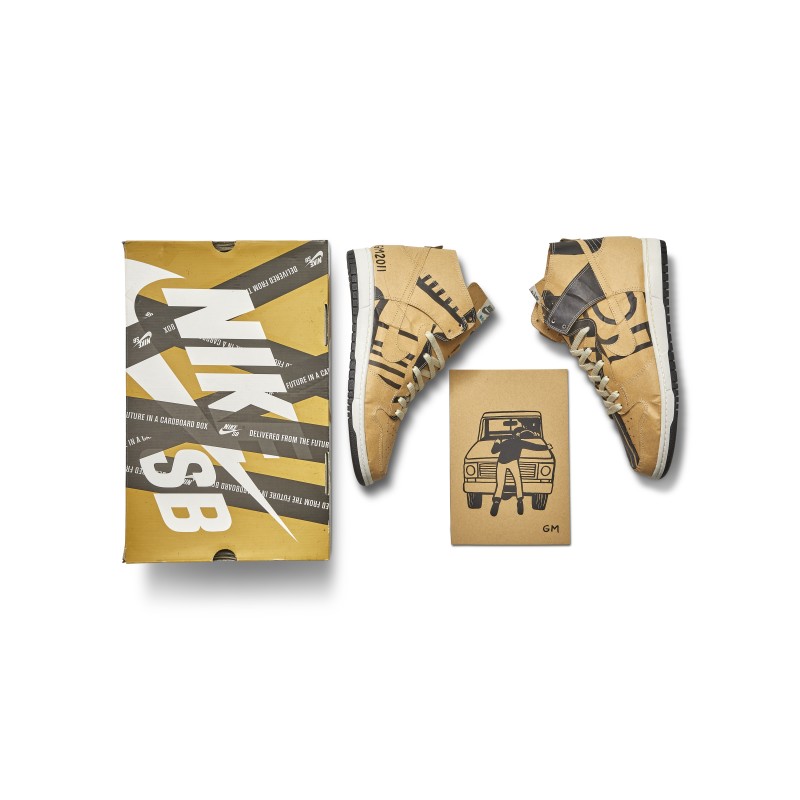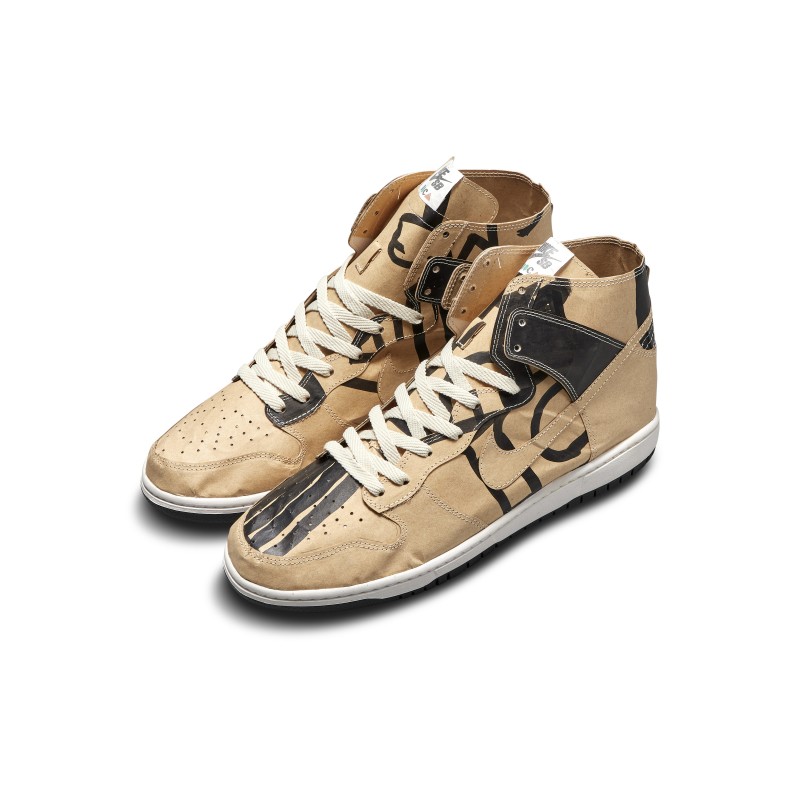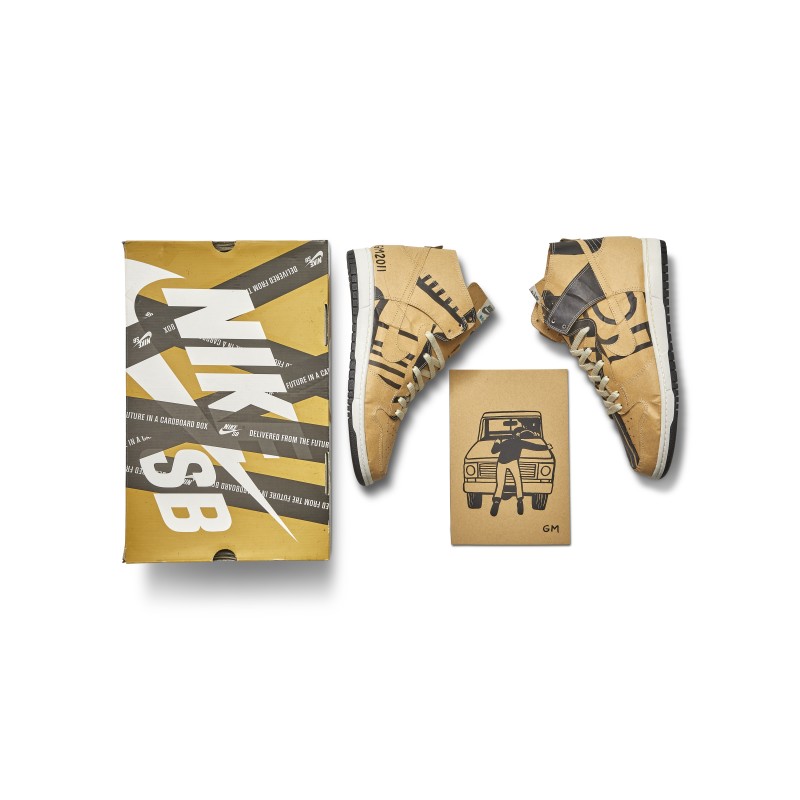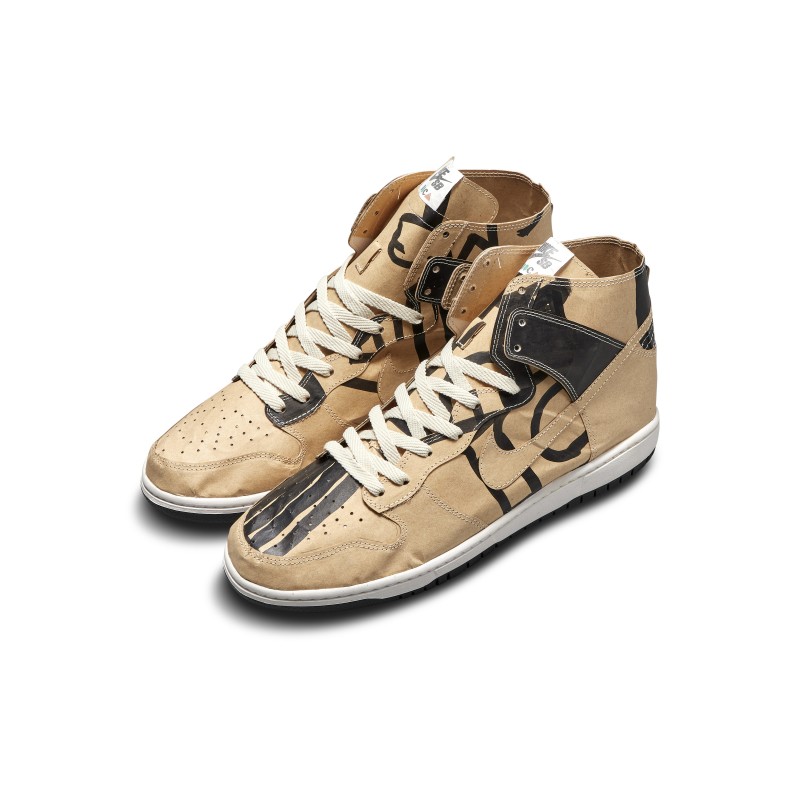 ​
Nike Considered Kirigami Waffle


That's right - R50k for a pair of insoles. Of course not just any insoles either. These extremely rare unreleased innovation samples are from the early 2000s. This simple flat slipper was intended to be part of Nike's Considered line, which focused on sustainability and reducing waste in the manufacturing process. Kirigami is a form of Origami.

Remove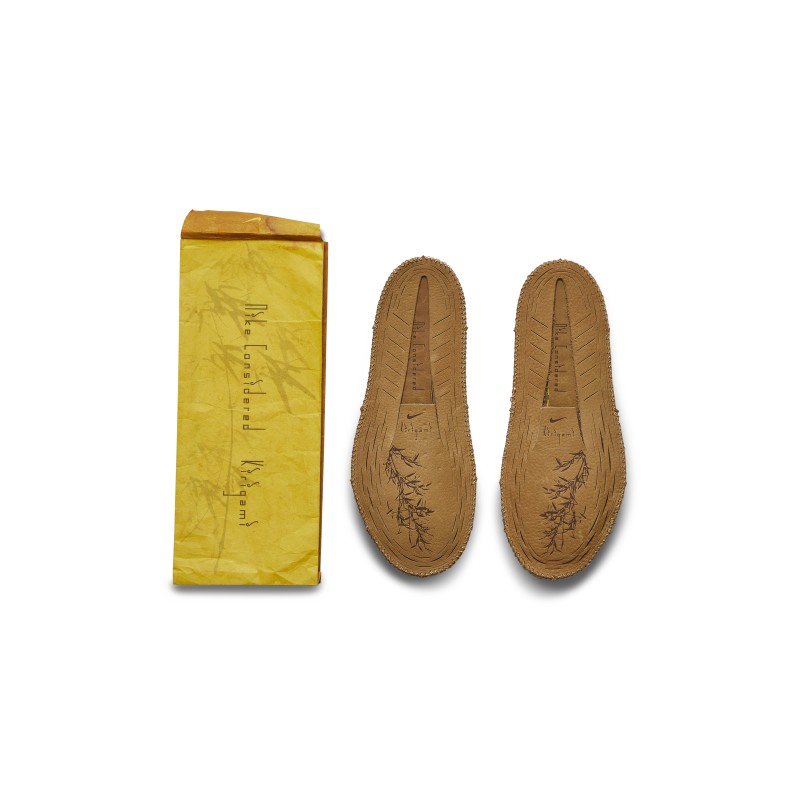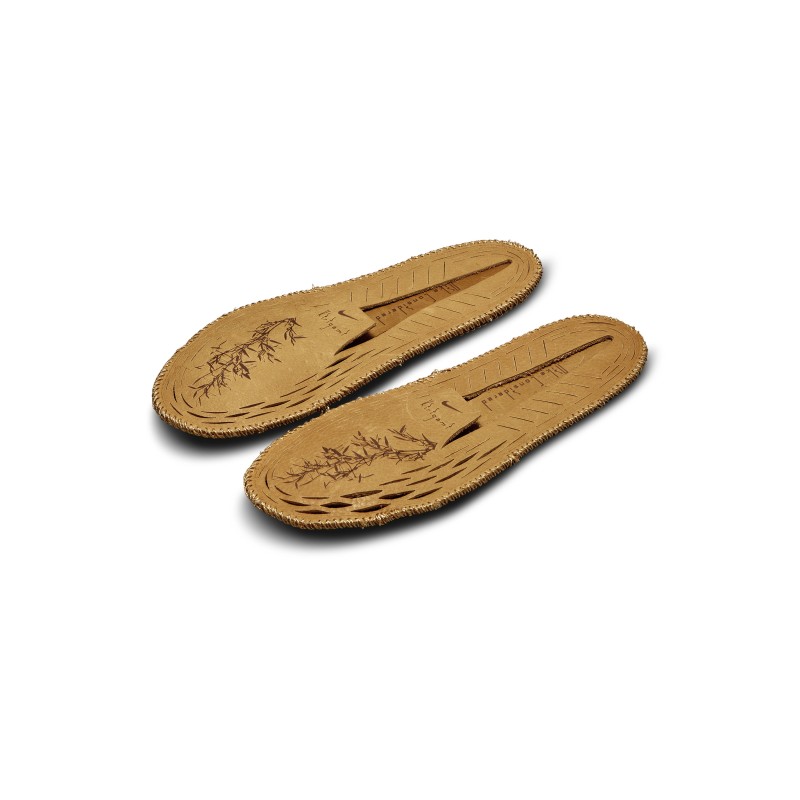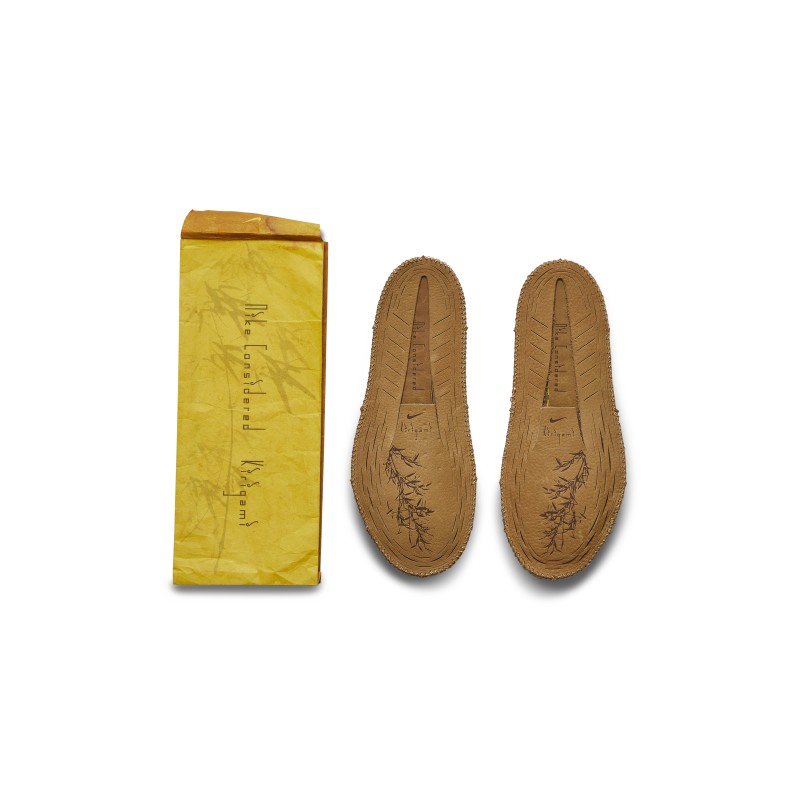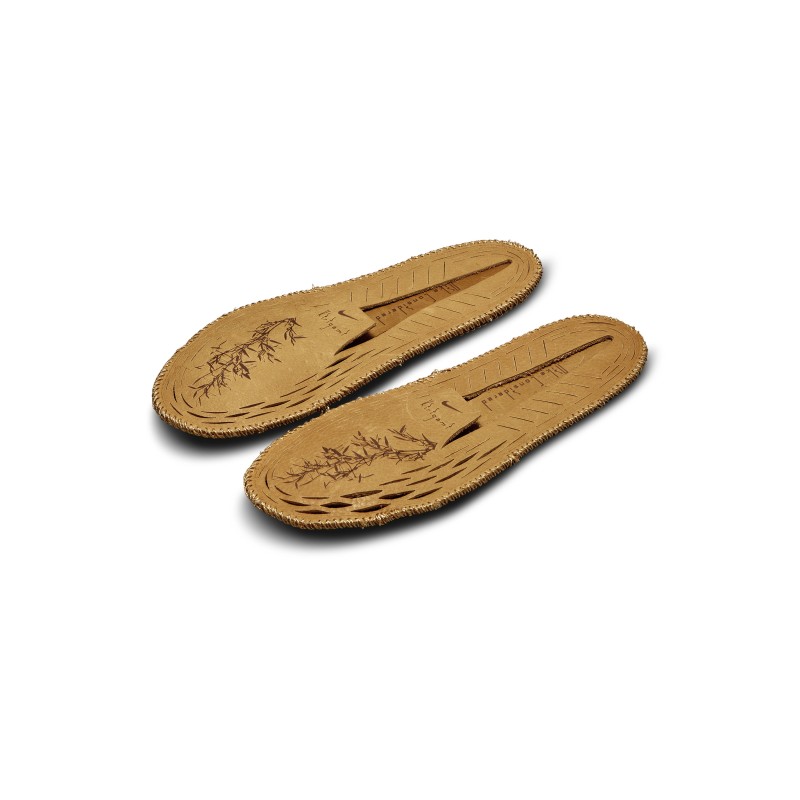 ​

​
Nike Michael Jordan Game Worn Dual Signed Air Jordan VII


On December 30 1992, Michael Jordan wore these sneakers in a game against the Miami Heat scoring 39 points, in a 105-100 victory. Michael gifted them to a Miami Heat ball boy as a thank you when the ball boy offered his father's tickets to Michael who needed extra seats for personal guests. They are autographed in bold black marker at each heel. The sneakers are made of premium materials that differ slightly from publicly released versions. Costs about R840k.

Remove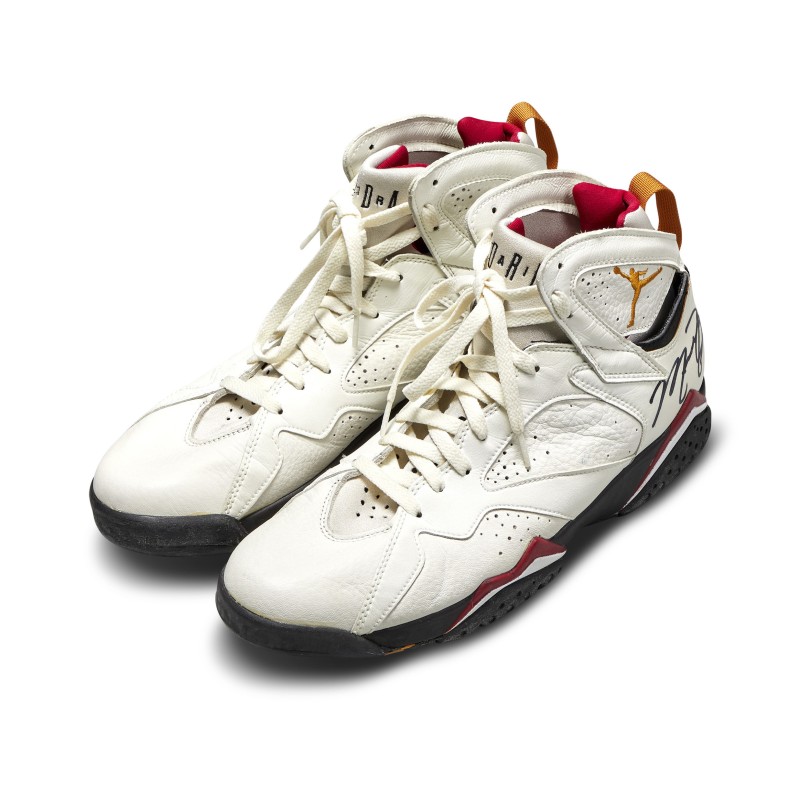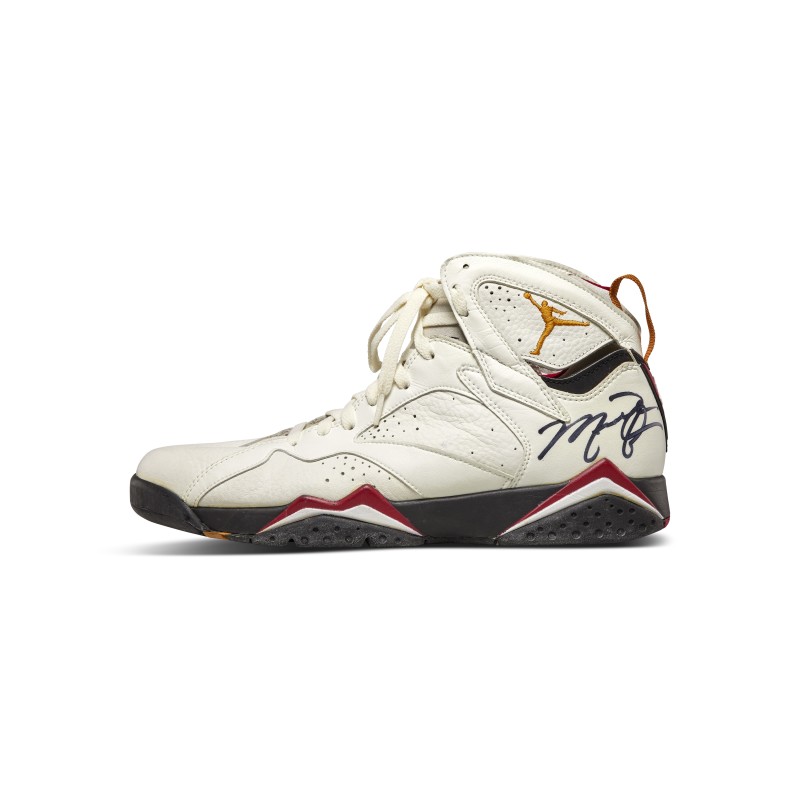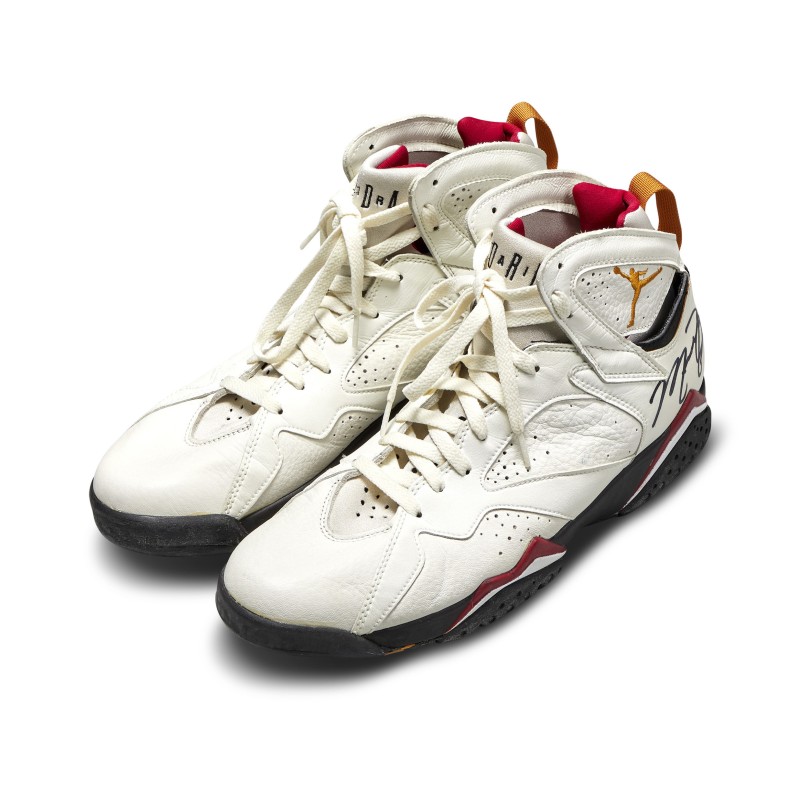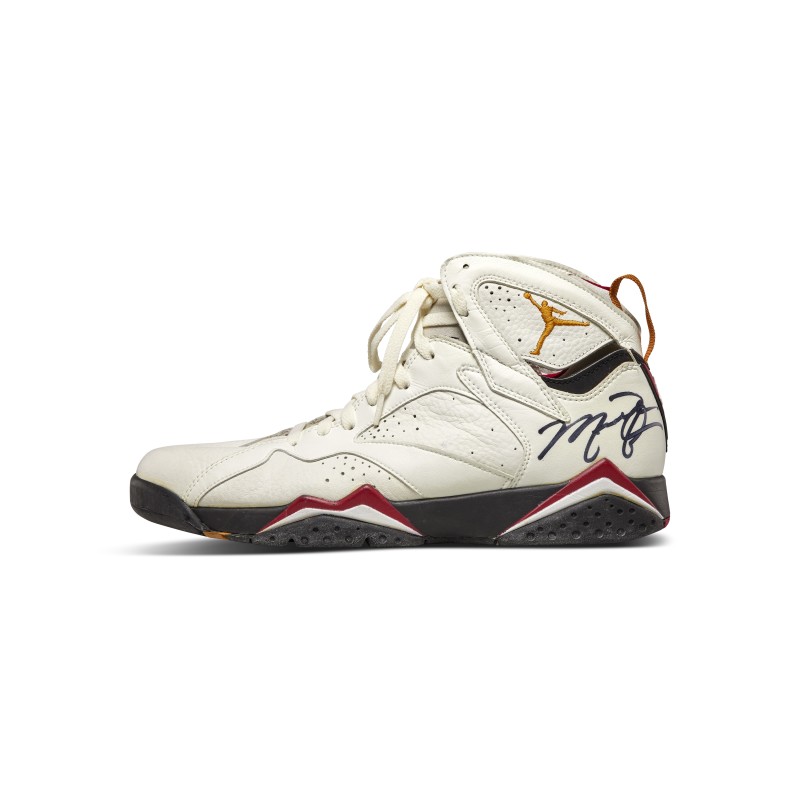 ​
Nike Dunk SB Low Rukus Crawfish
Costing R33k, this release served as a homage to Louisiana's seafood specialty. Featuring crawfish-inspired overlay and Swoosh, metal pot toe box, corn yellow quilted heel, and newspaper graphics after the table clothes that crawfish is traditionally served on.

Remove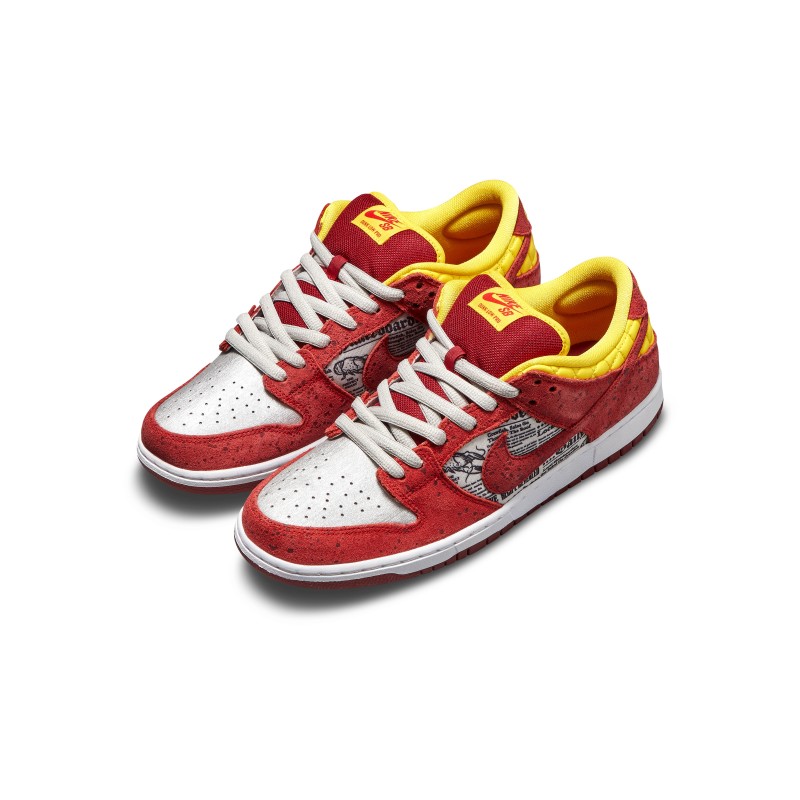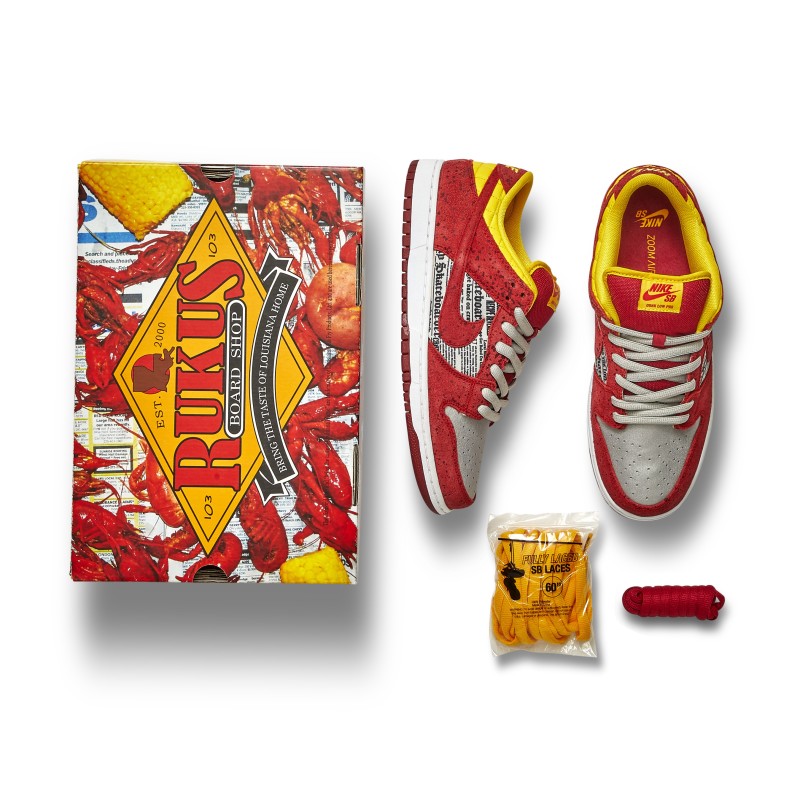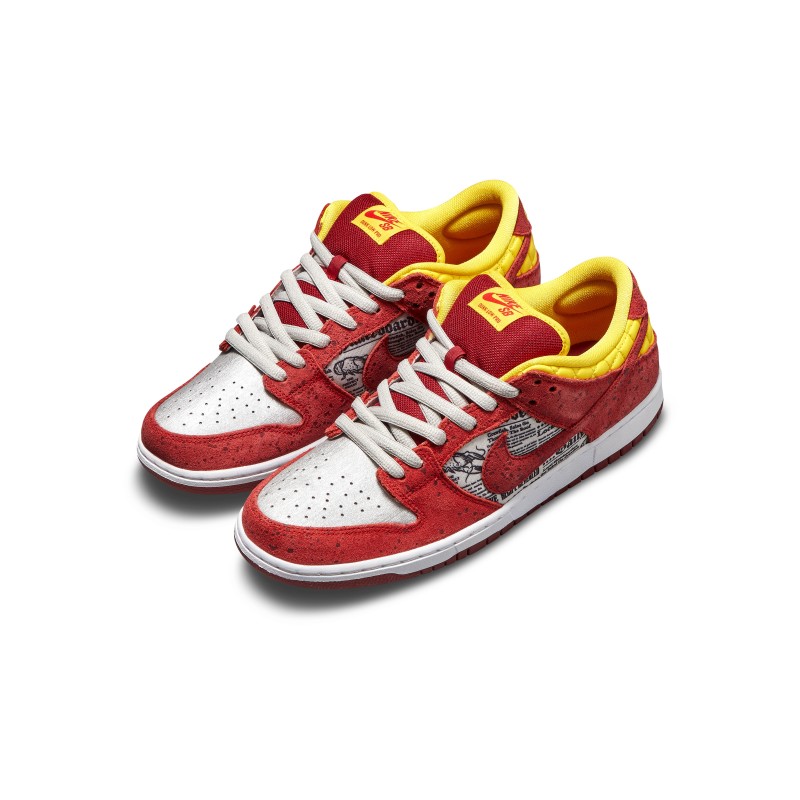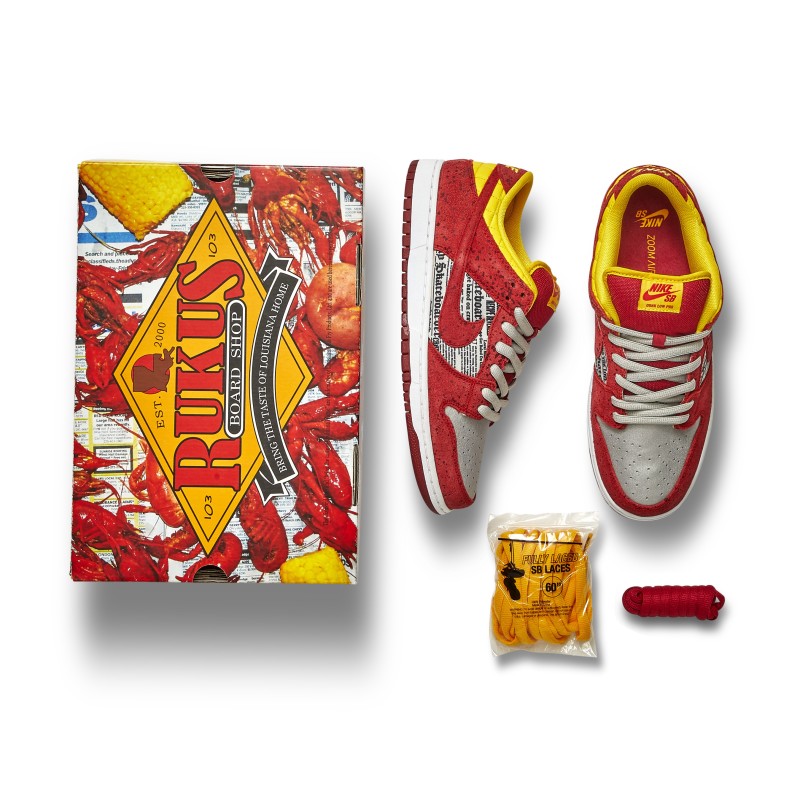 ​​​​​​
​
Nike Air Force II Dame Dash CEO
​
Specifically made for and owned by Damon 'Dame' Dash. Nicknamed 'The CEOS,' this exclusive style was never released to the public and is from Damon Dash's personal collection. They are featured in the documentary Just for Kicks. The Nike Air Force II was originally released in 1986 as a follow up to the popular Air Force 1 and gained notoriety when worn by NBA players, including Charles Barkley. R16.5k.
Remove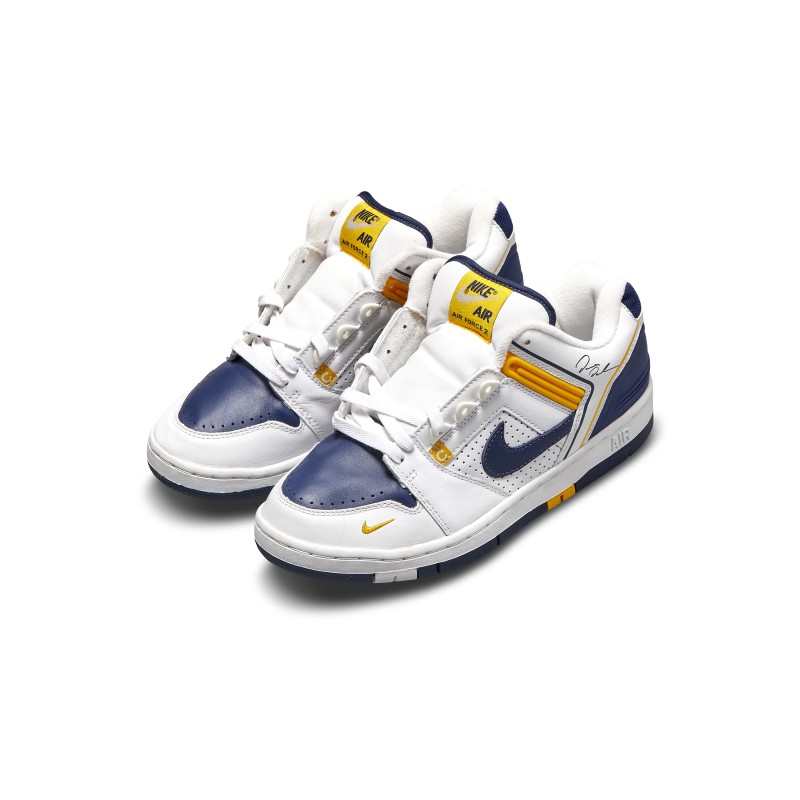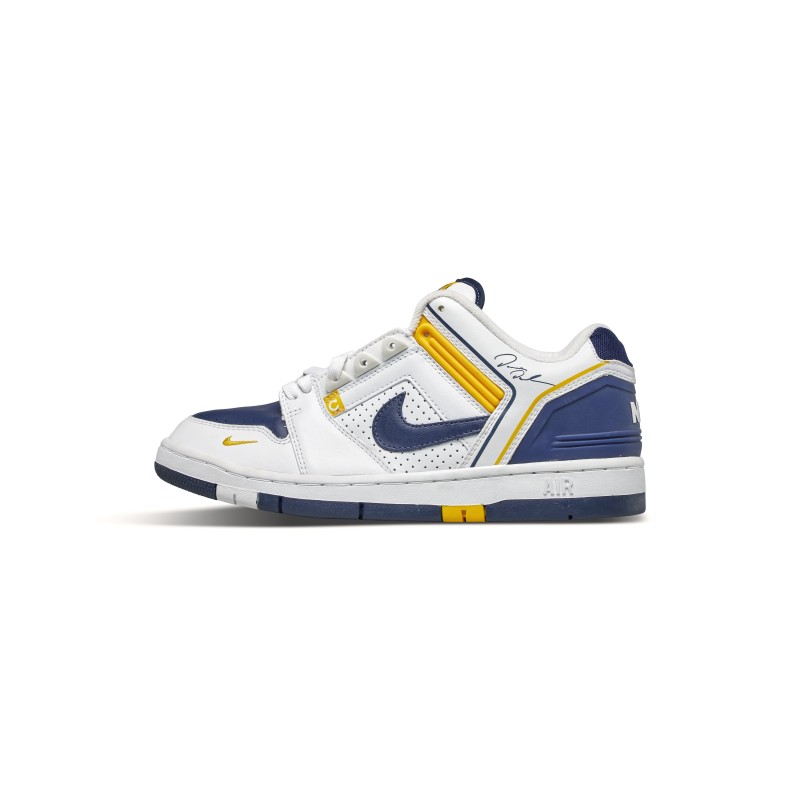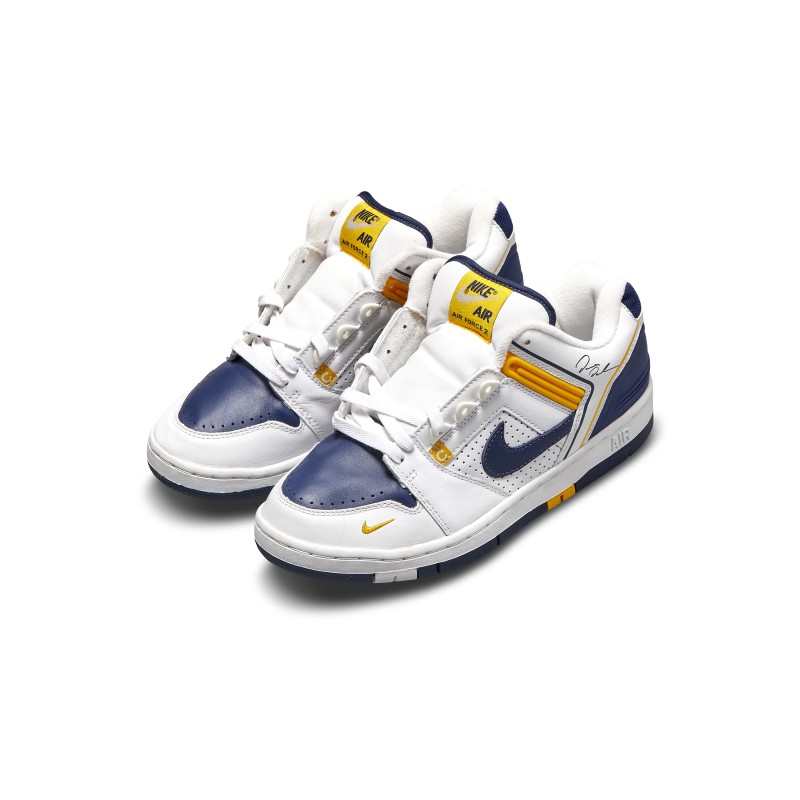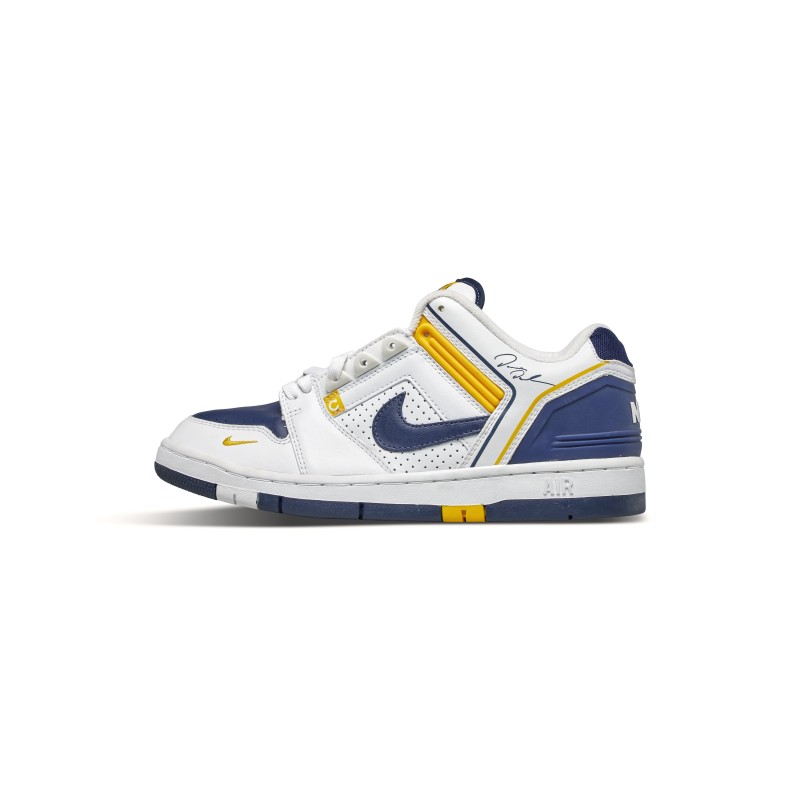 See the full Sotheby's offering here!