Fake Fridays: ForThePeople.co.za
This week's scam is another heavily requested store with a name that recently changed. Today we expose Forthepeople.co.za, which used to be 'Finesse the Plug. But as its been reported by countless people, the store should actually be called Finesse the People - because that's exactly what they allegedly do.
ForThePeople definitely doesn't do anything with their 'customer's' interest at heart either, as their name tries to suggest. They choose to rather live up to the previous variation of their name where you're actually the one getting finessed. And there's even an influencer connected to this store like last week's installment. Here's what we found!
Remove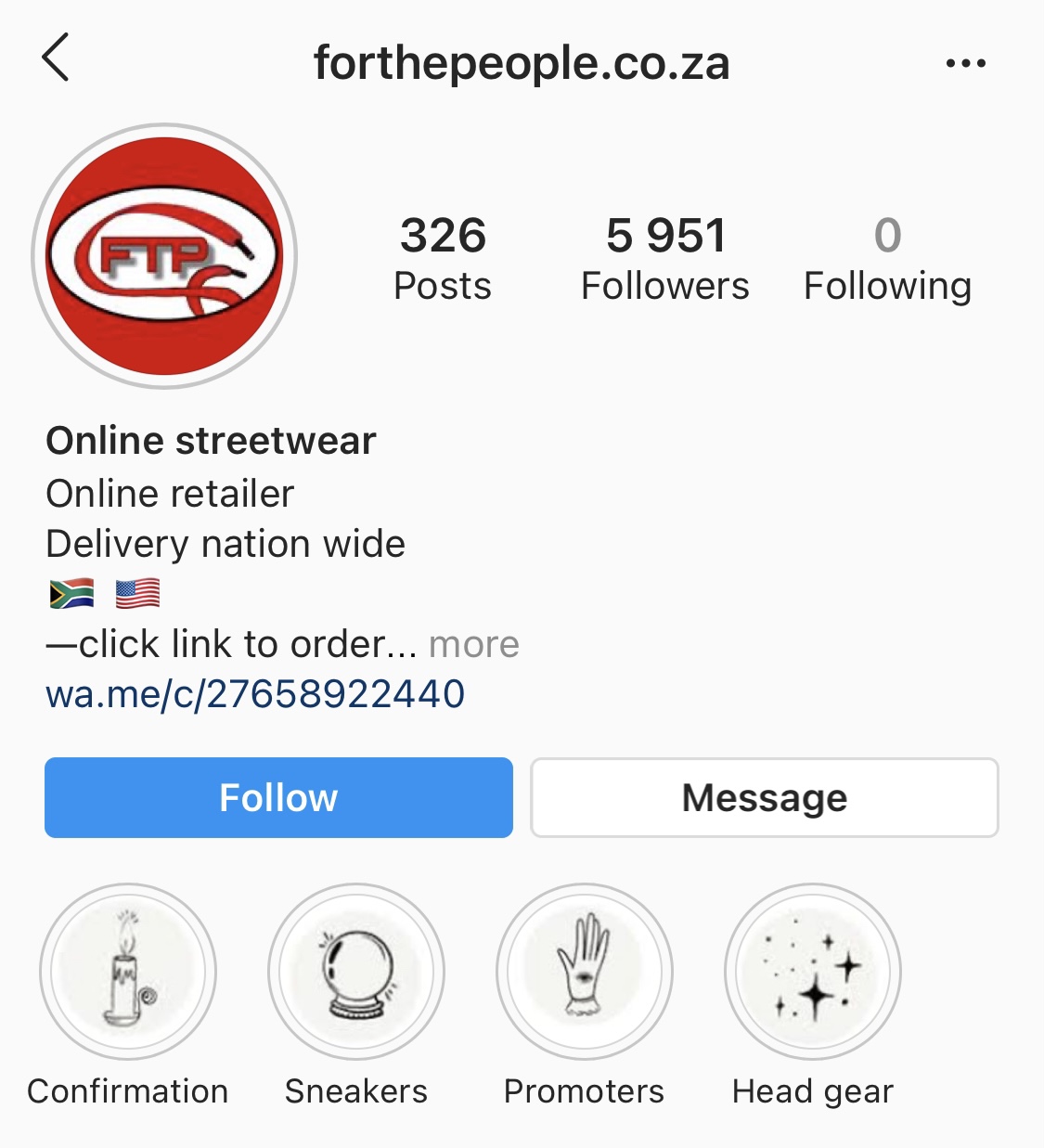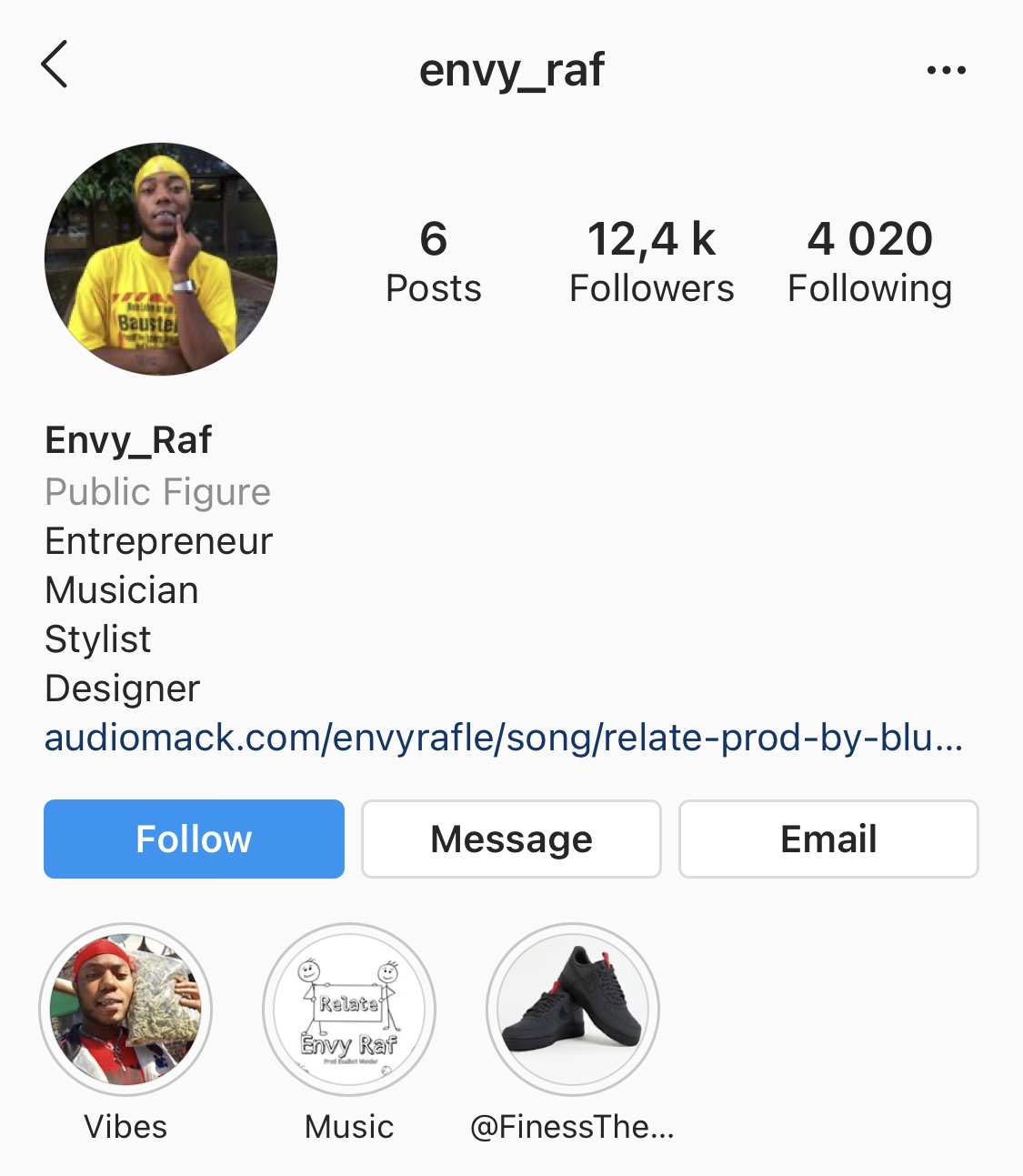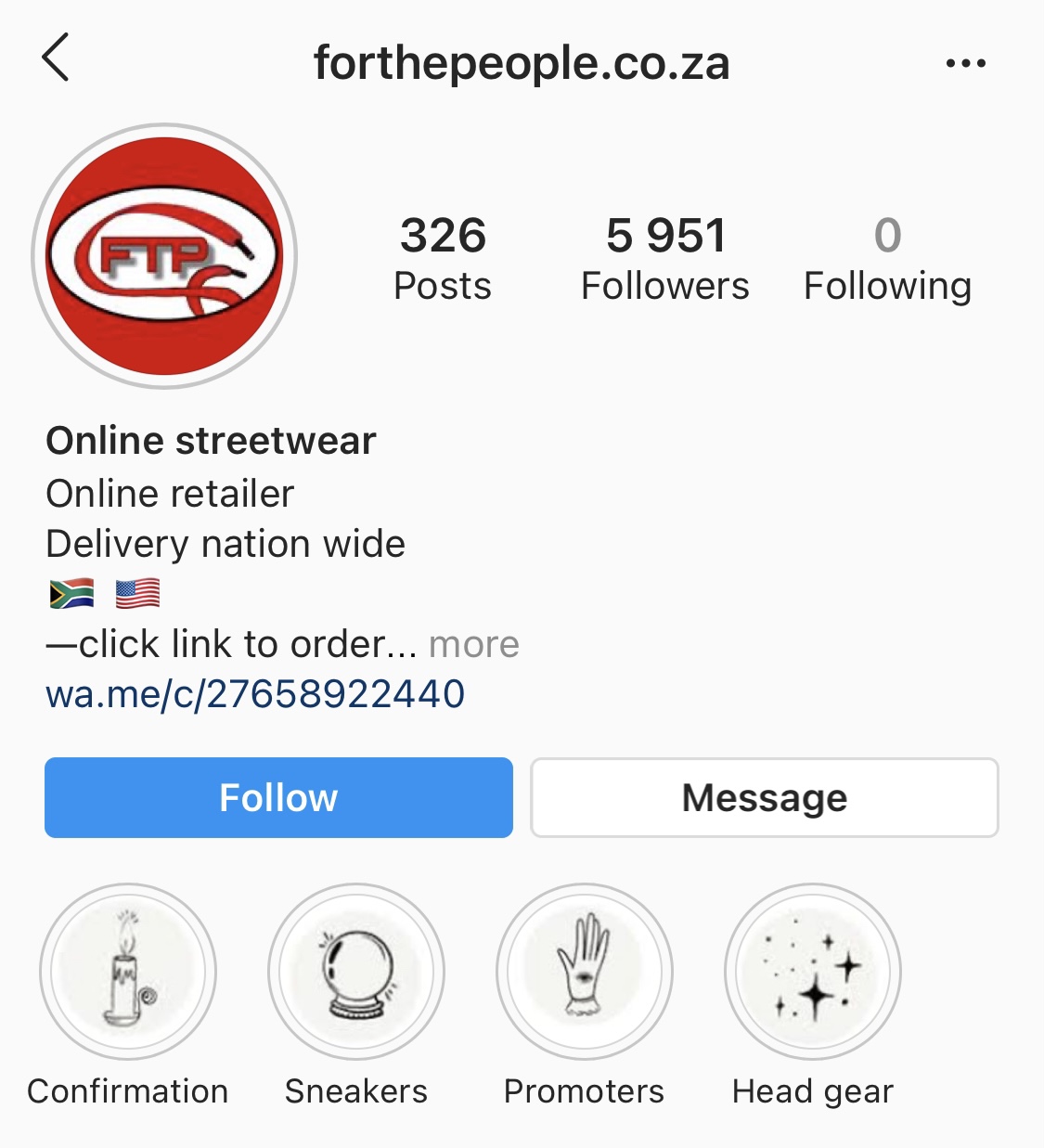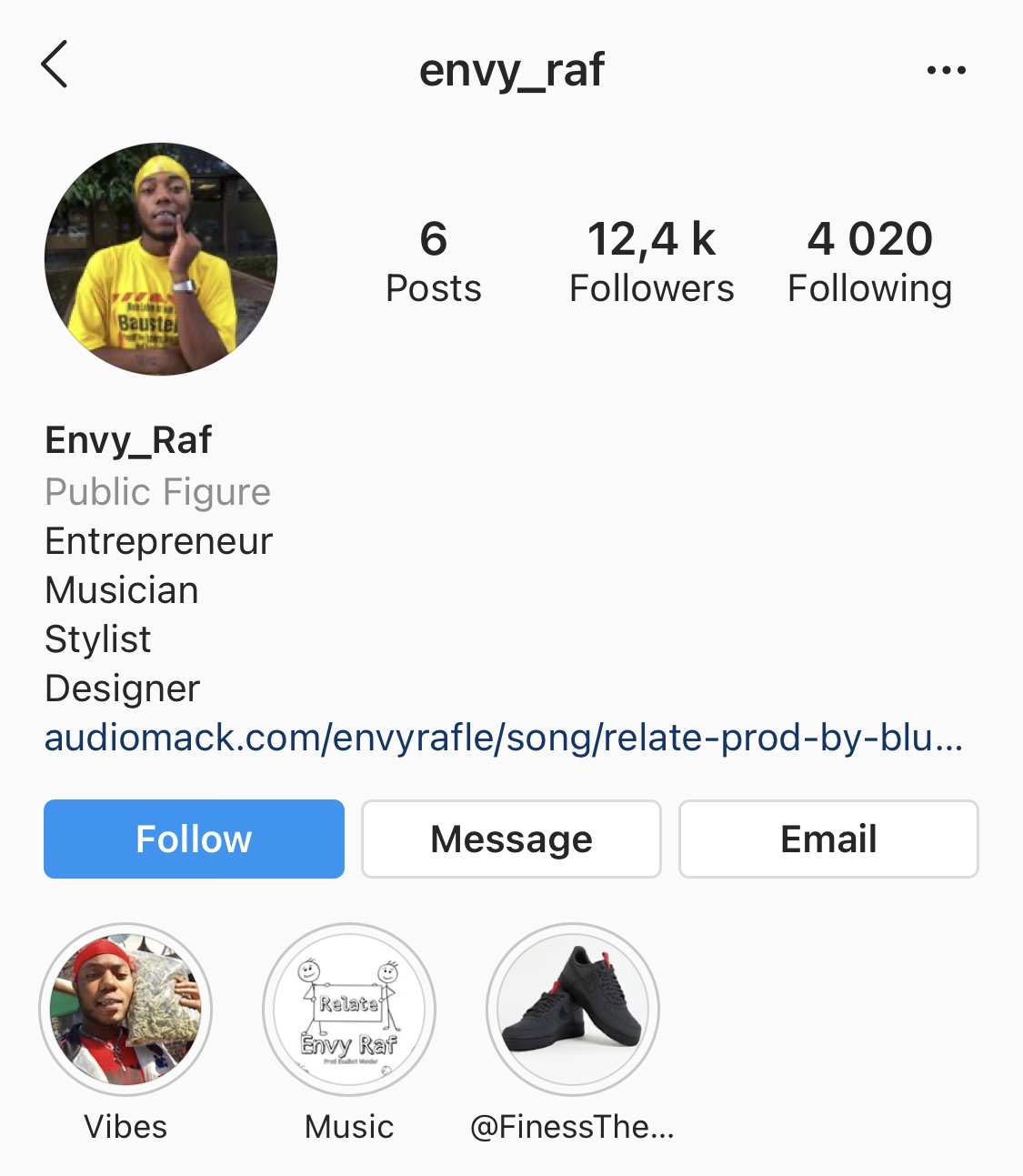 With a quick break down of first impressions, the FTP page has a smaller following of just shy of 6k with its own logo, and even an American flag in the bio in an attempt to make it seem more legit. Despite their username being "Forthepeople.co.za", there is no active website connected to the URL, and their old Finesse the Plug website is dead too. To order, they require you click on their WhatsApp business chat link which then opens their list of fakes. We even reached out to them ourselves and FTP were keen to sell us some Jordan 1s for way below retail – providing stolen photos of legit pairs when asked. How kind of them.
Remove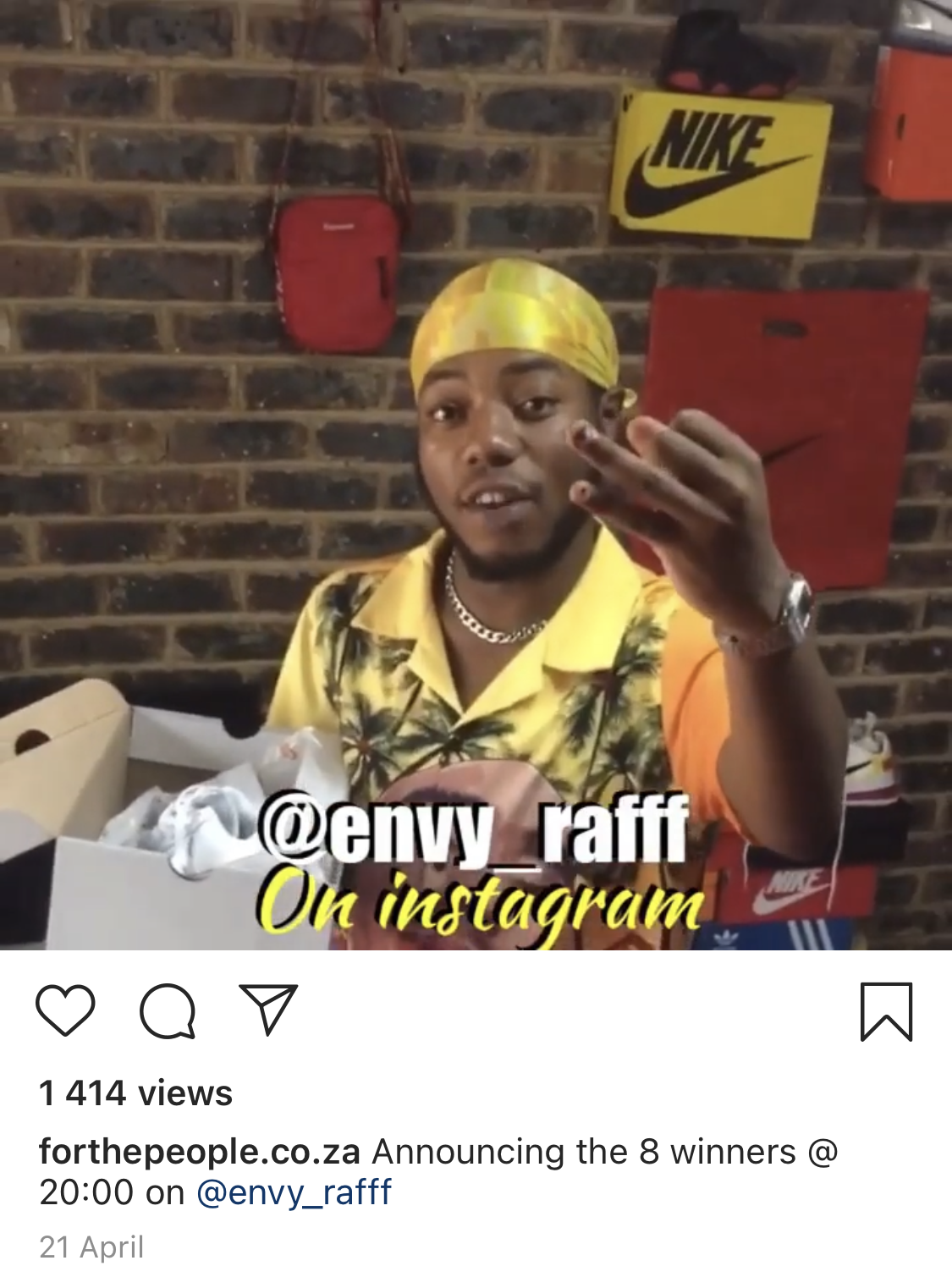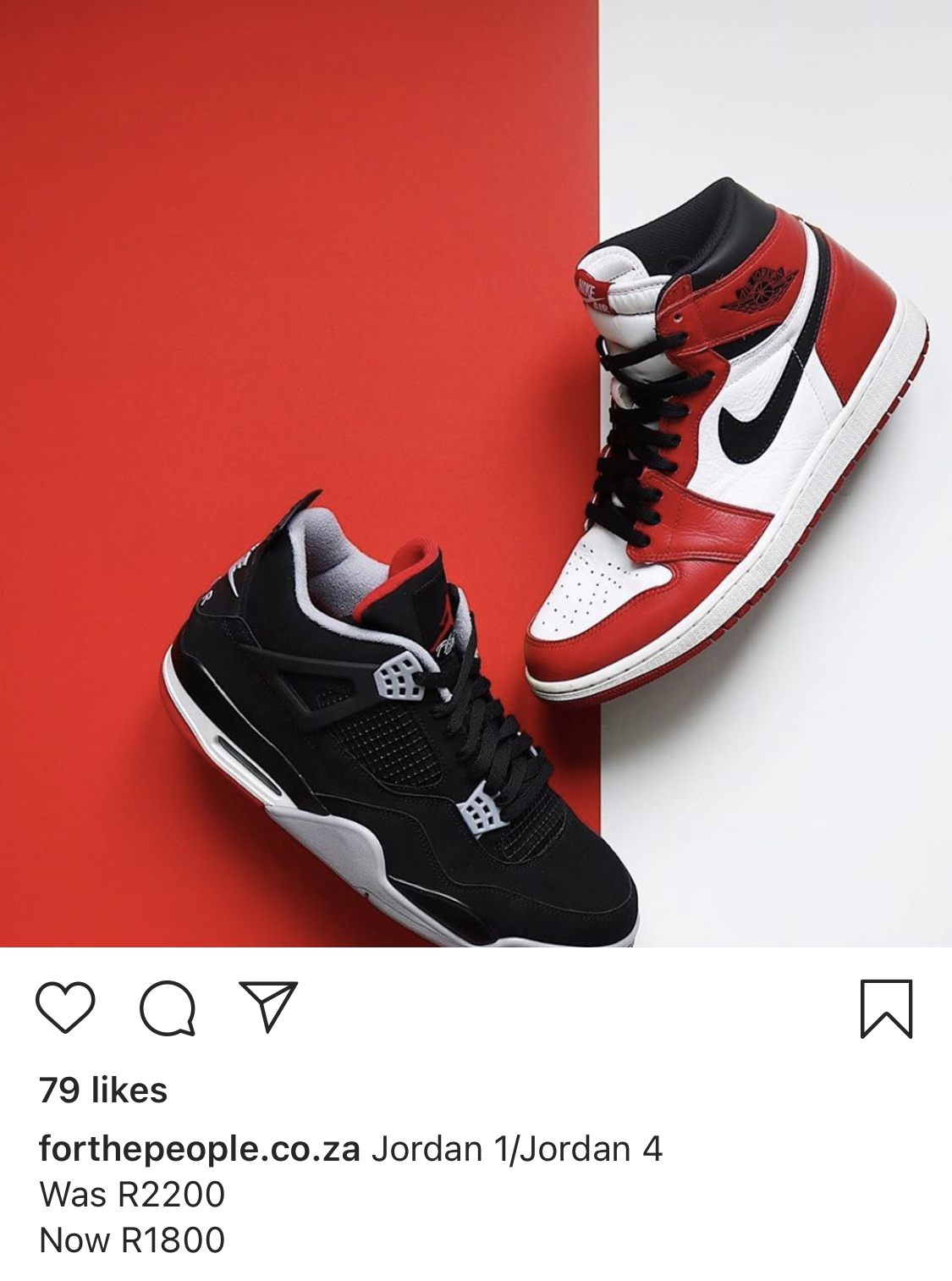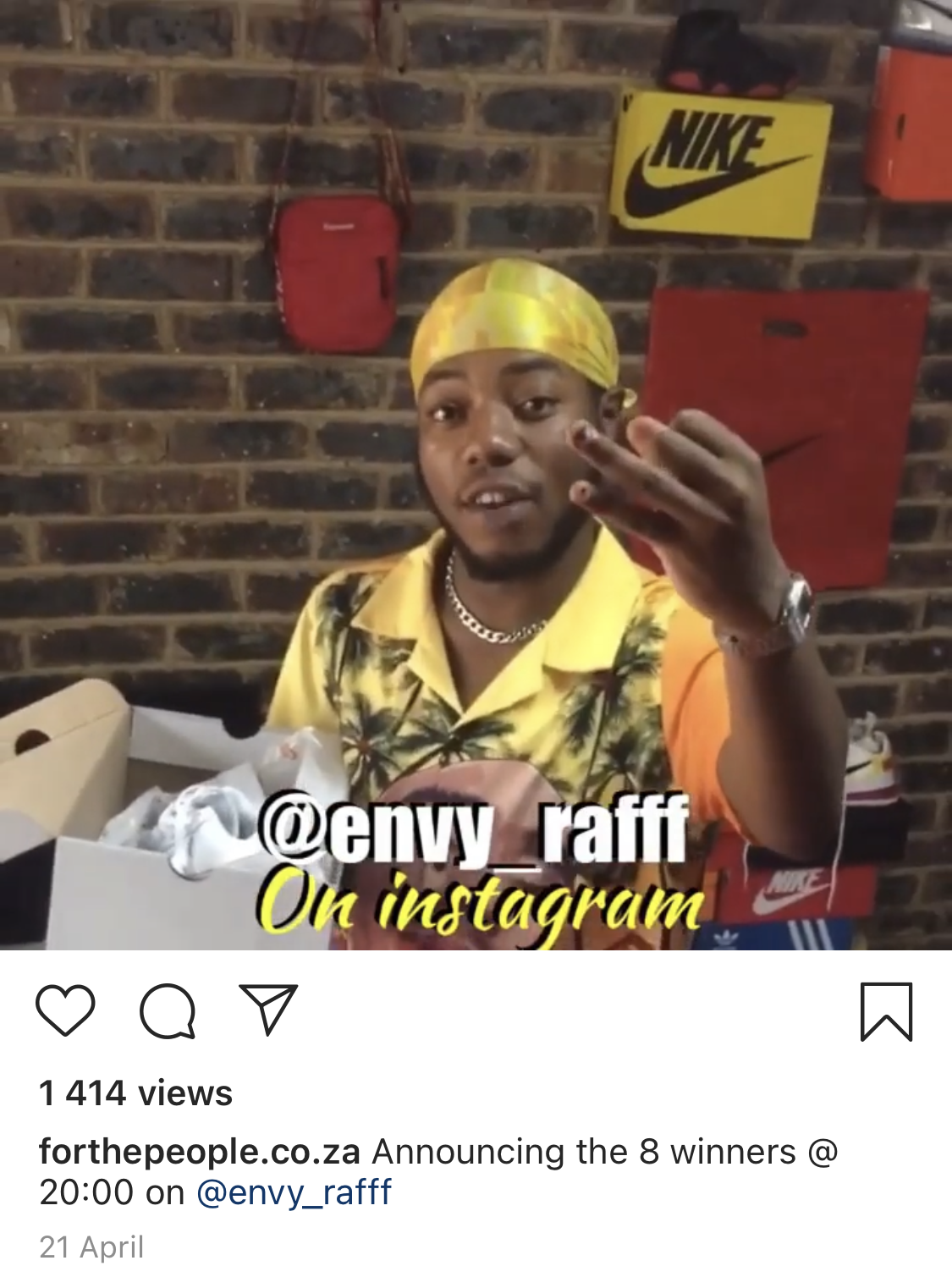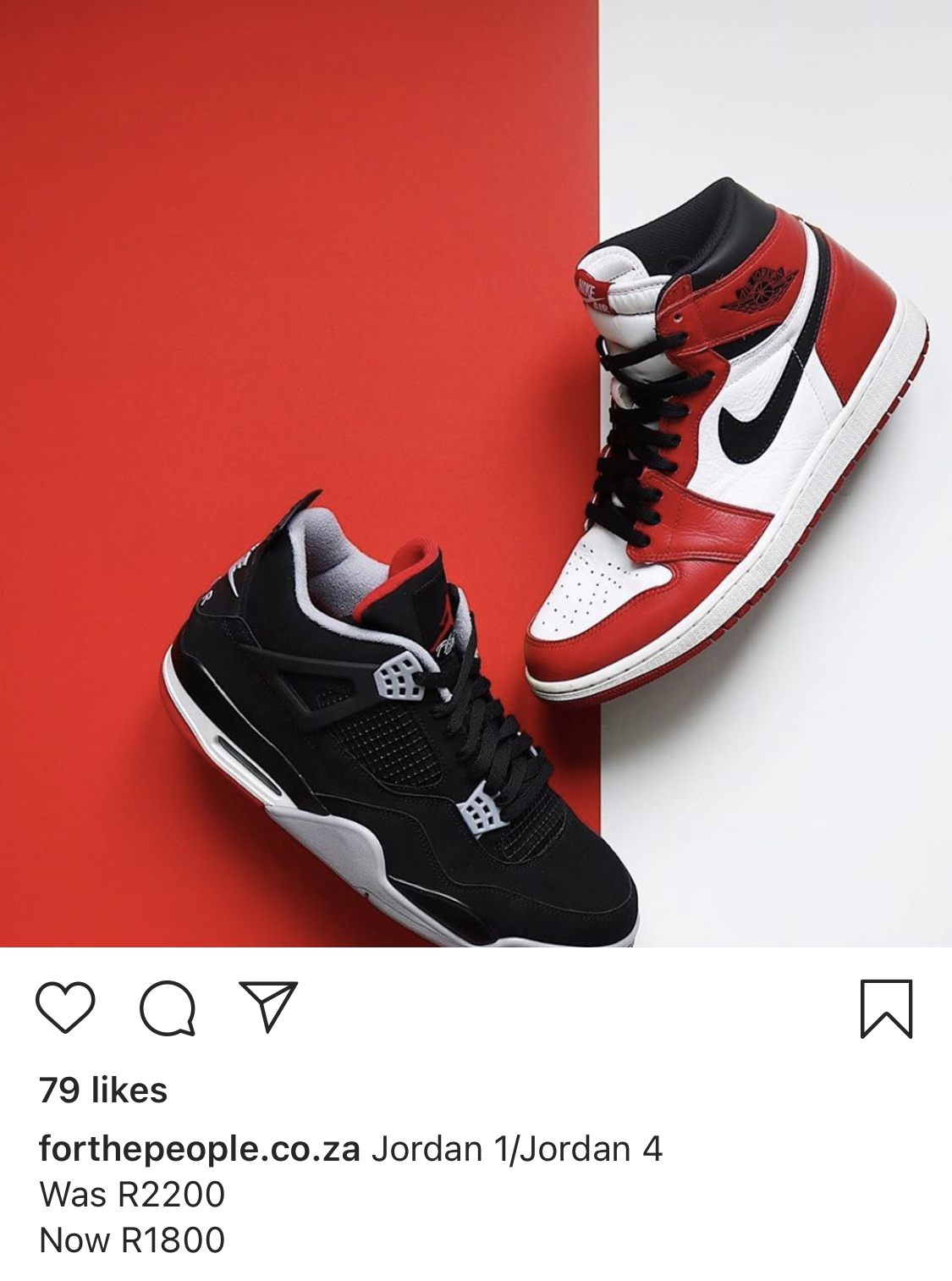 Like previous pages we've covered, Finesse the People also advertise ambassador/promo gigs for people to earn money just for posting about their product. R1000 for promoting a product you might not know is fake to start with might be appealing to most, and we have been told there are tons of people promoting this page as a result. This way they keep their own hands clean and make unsuspecting people sell the fake product to their friends, family and followers. This should always be a red flag as legit stores, Shelflife included, have no ambassador programs or "free drops." It simply isn't a thing legit stores do.
Remove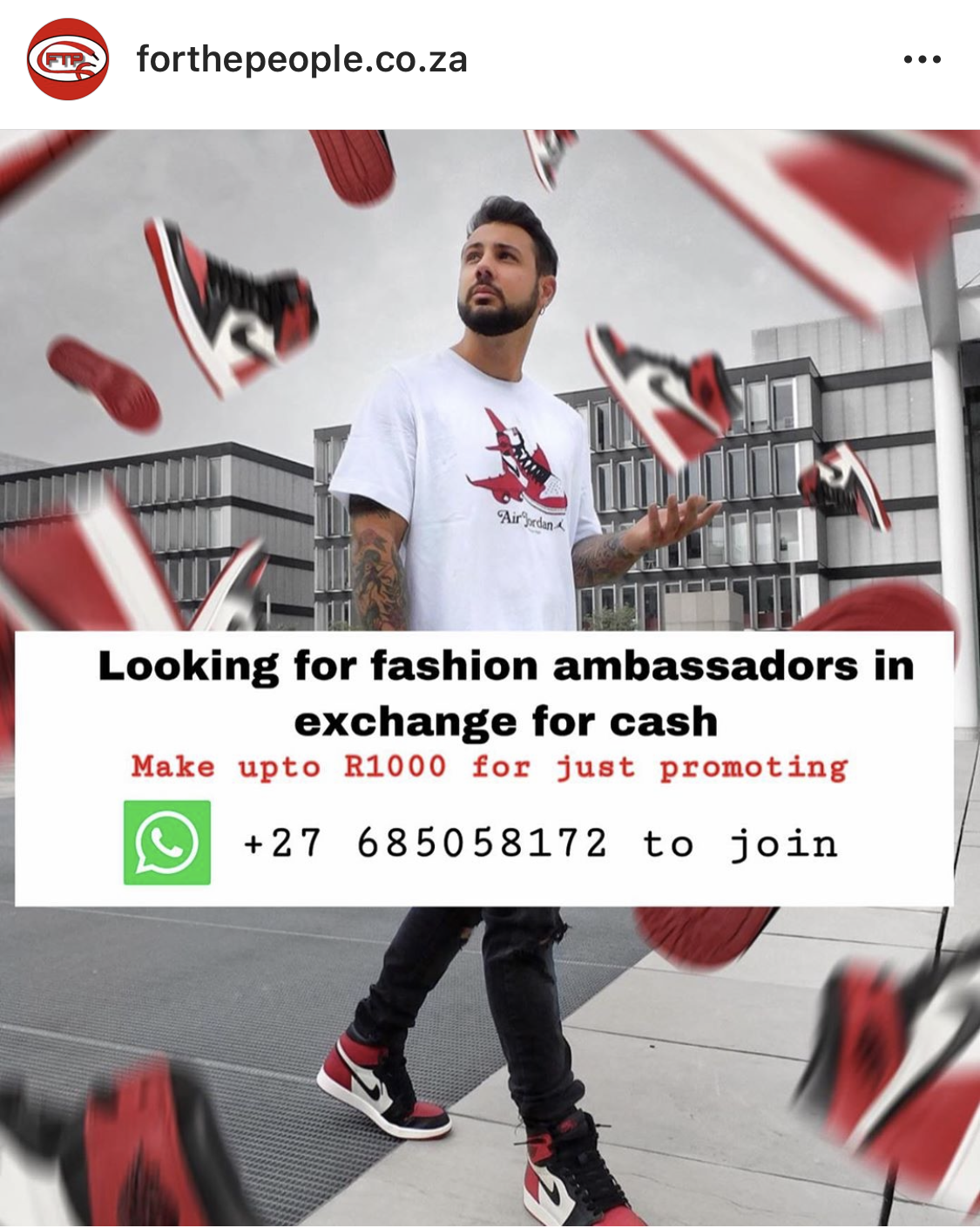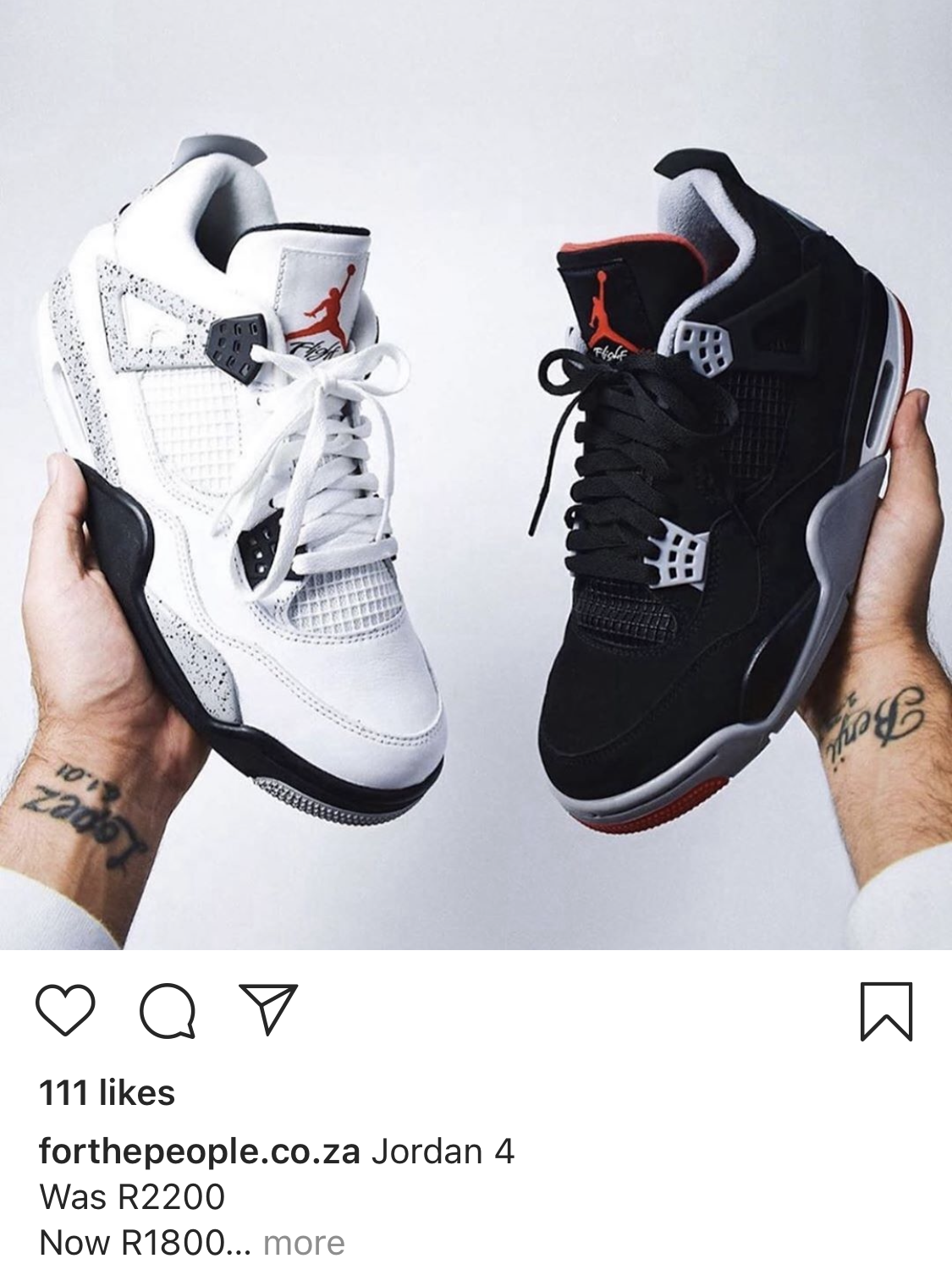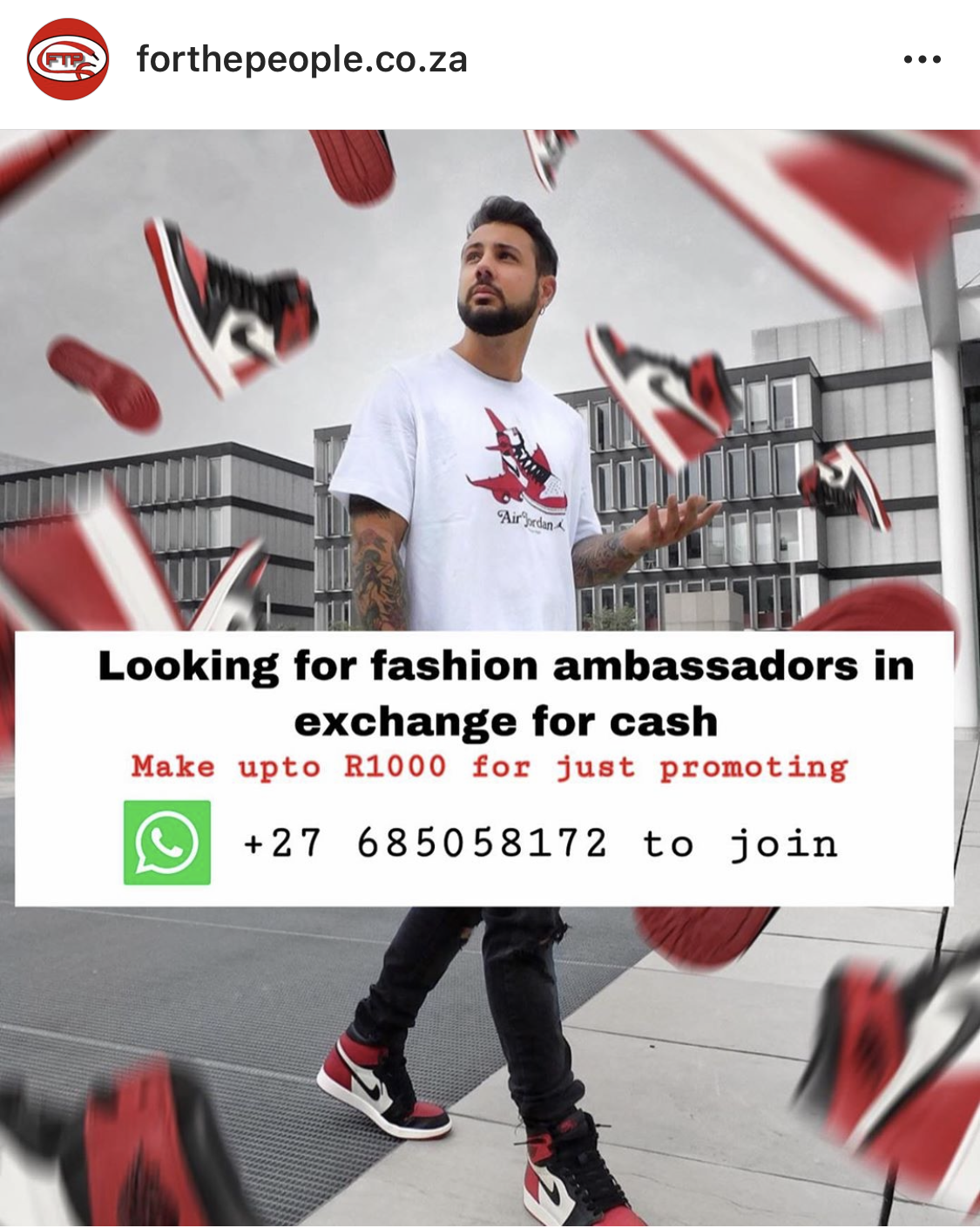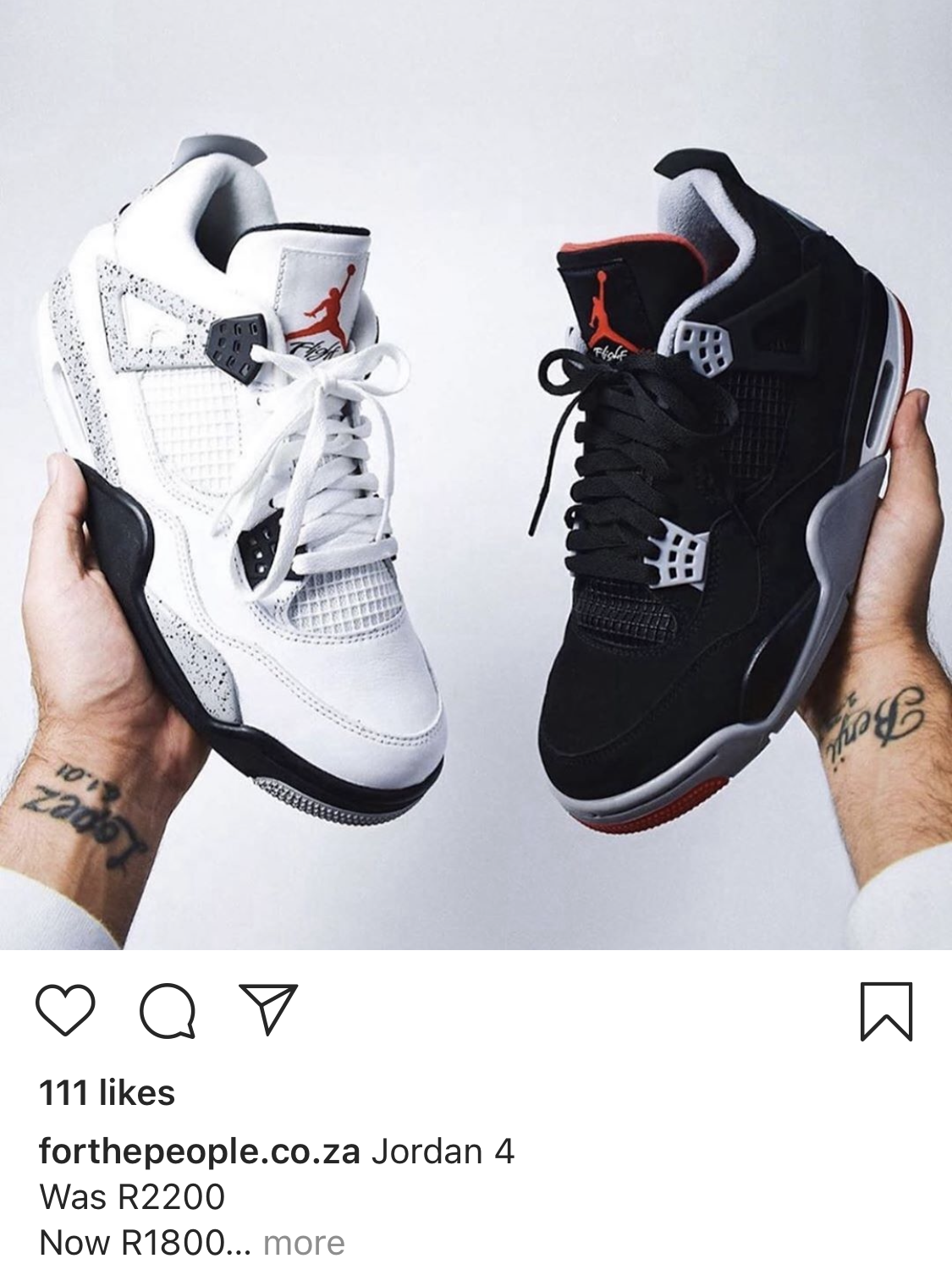 We have been told by a lot of people in the DM's that one of the people connected to the page is Envy_Raf. A quick look at his personal IG page will show you the connection between himself and FTP – from his story highlights with deals to tagged images by promoters recruited by FTP, it's all there to be seen by all.
Remove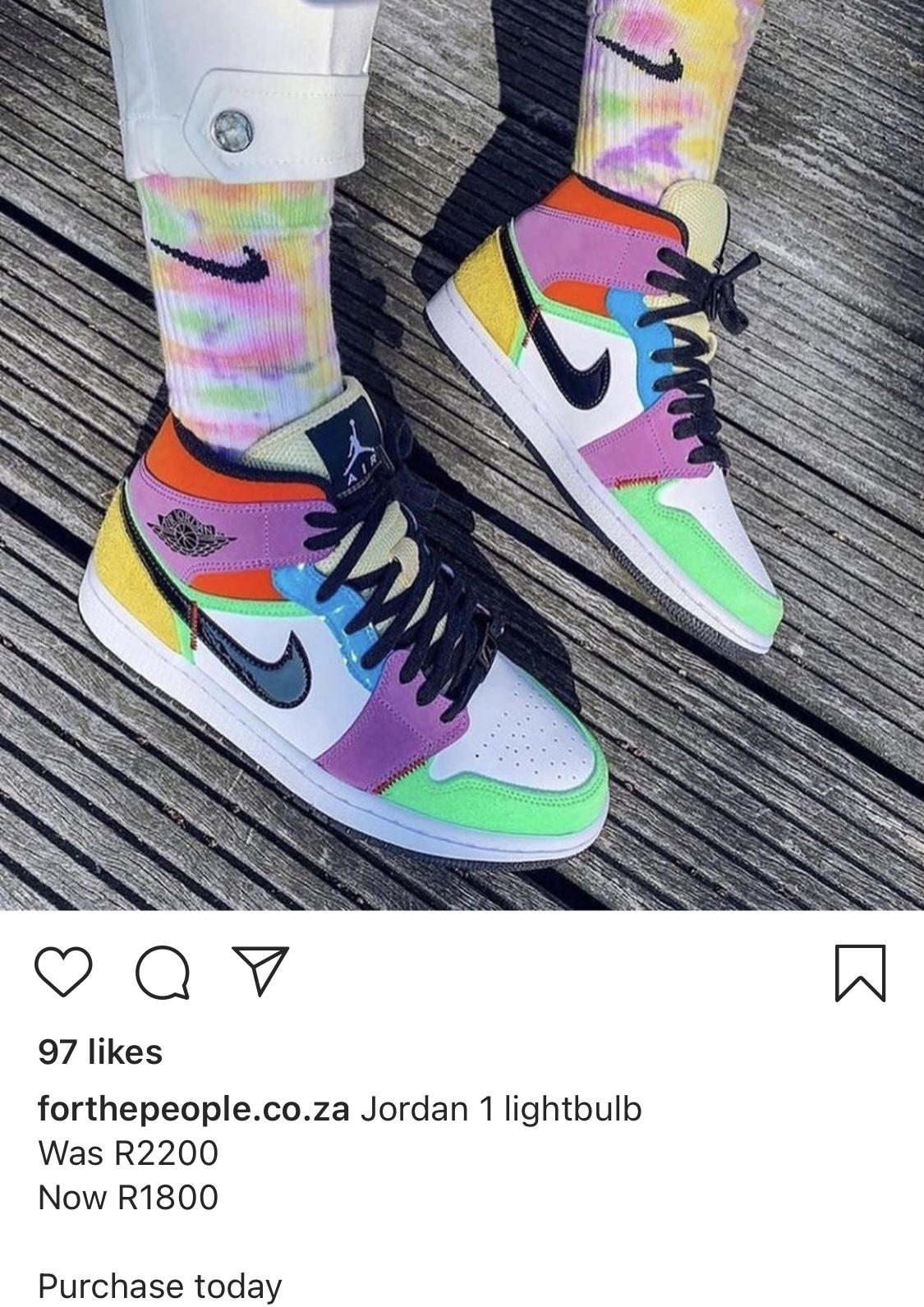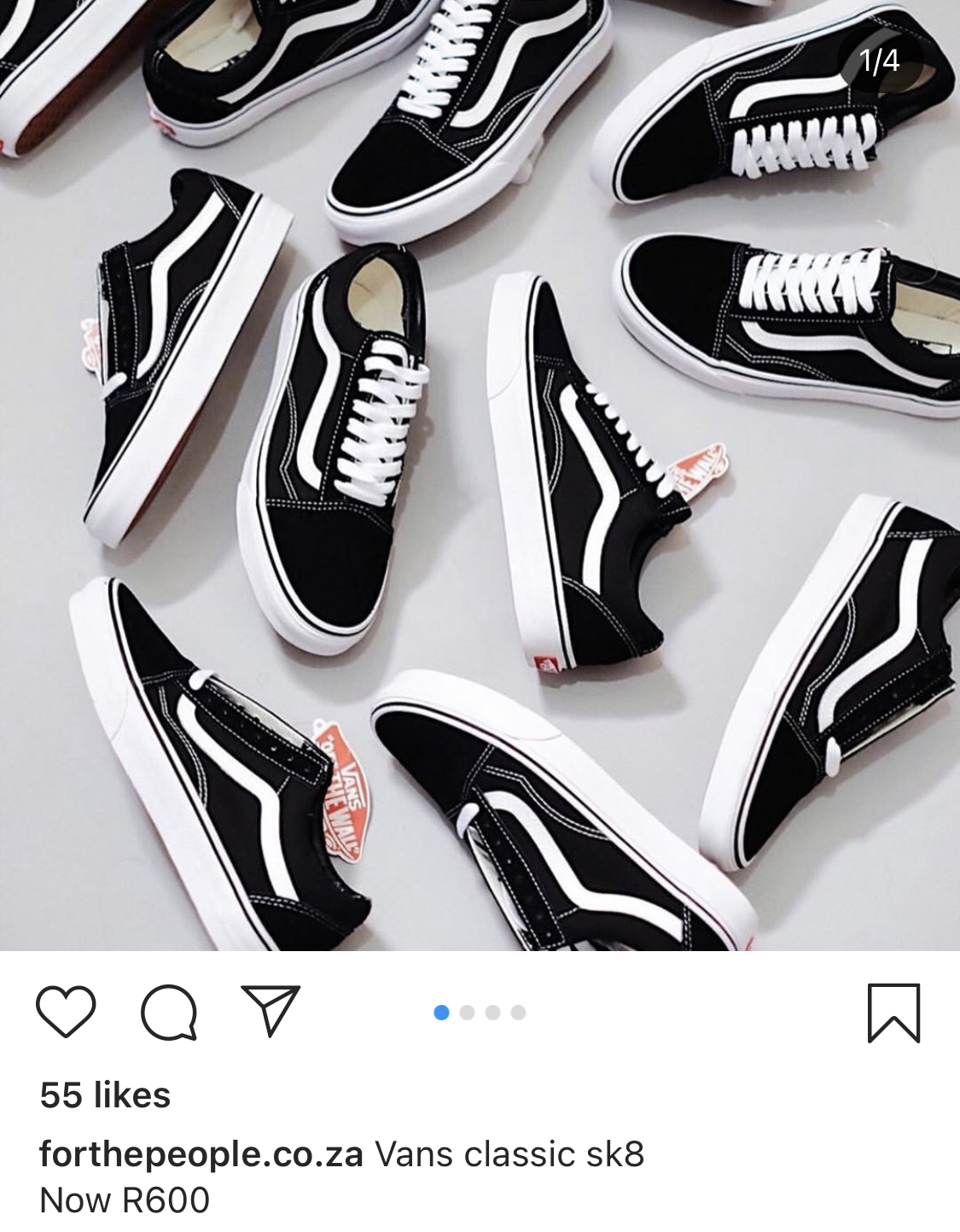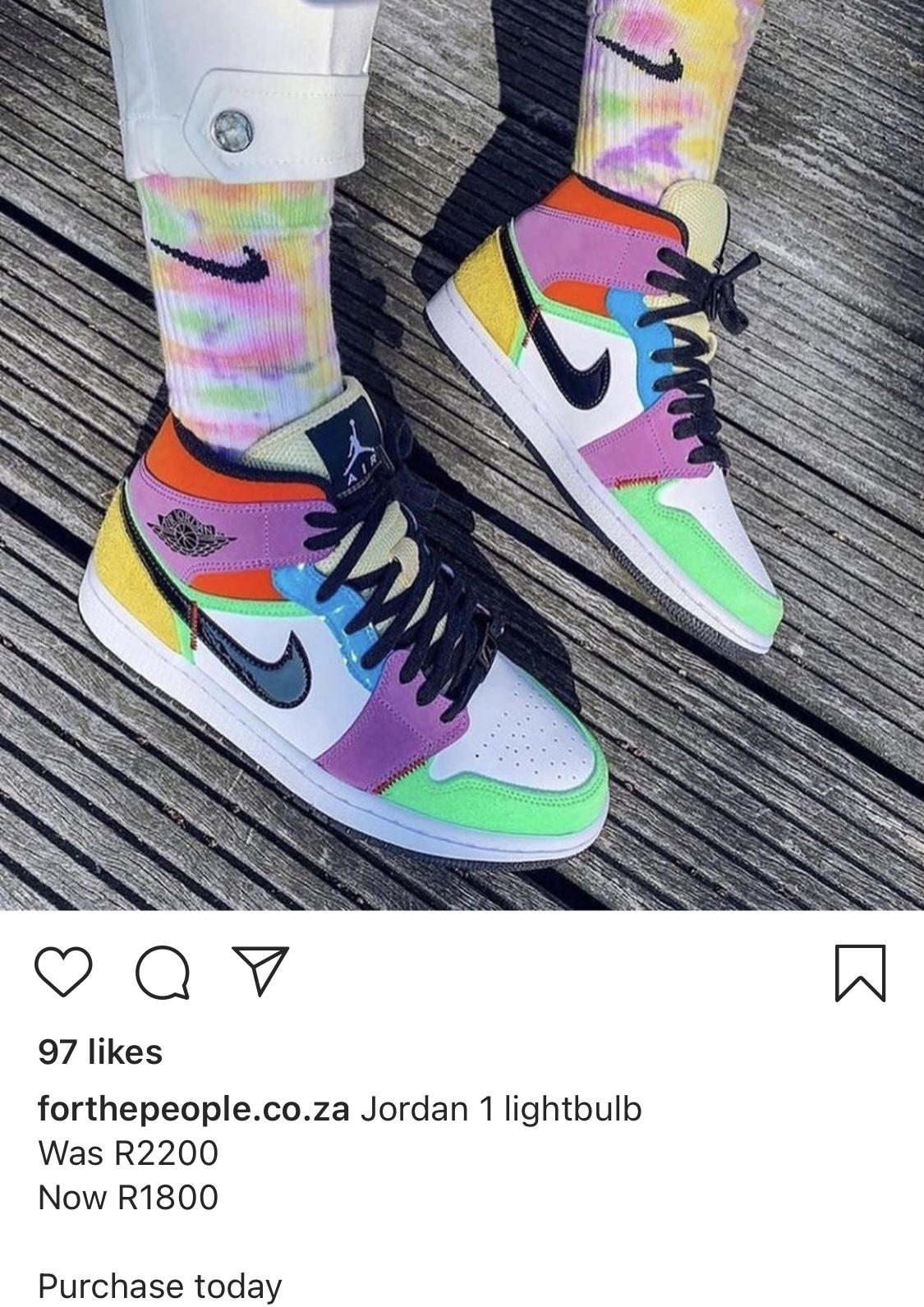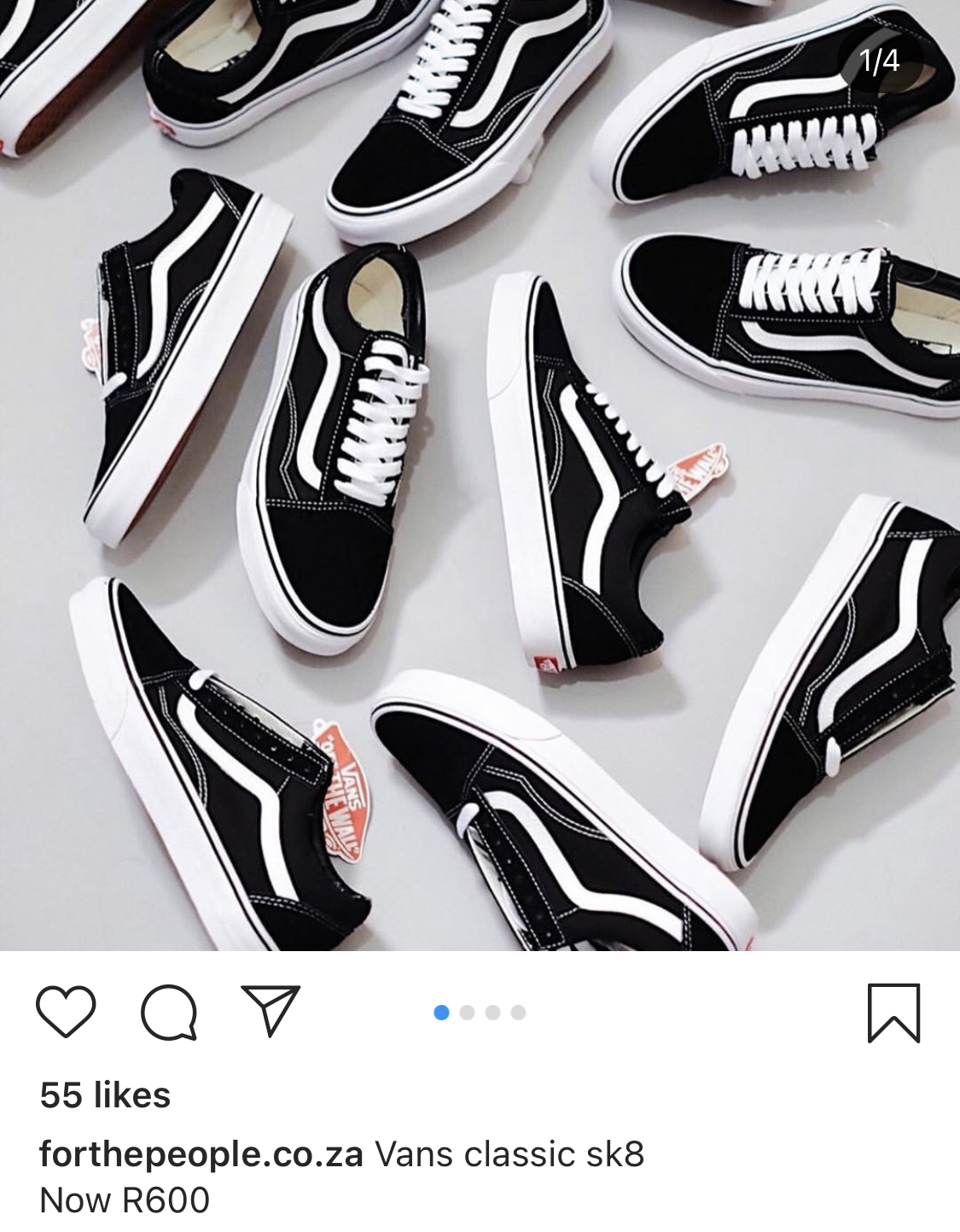 The product they sell is obviously all fake copies of the real thing too. But that's never what they advertise. Rather, they post photos of legit product and ship you the fake stuff. They even stole one of our photos of the Jordan 1 Satin Black Toe!
Remove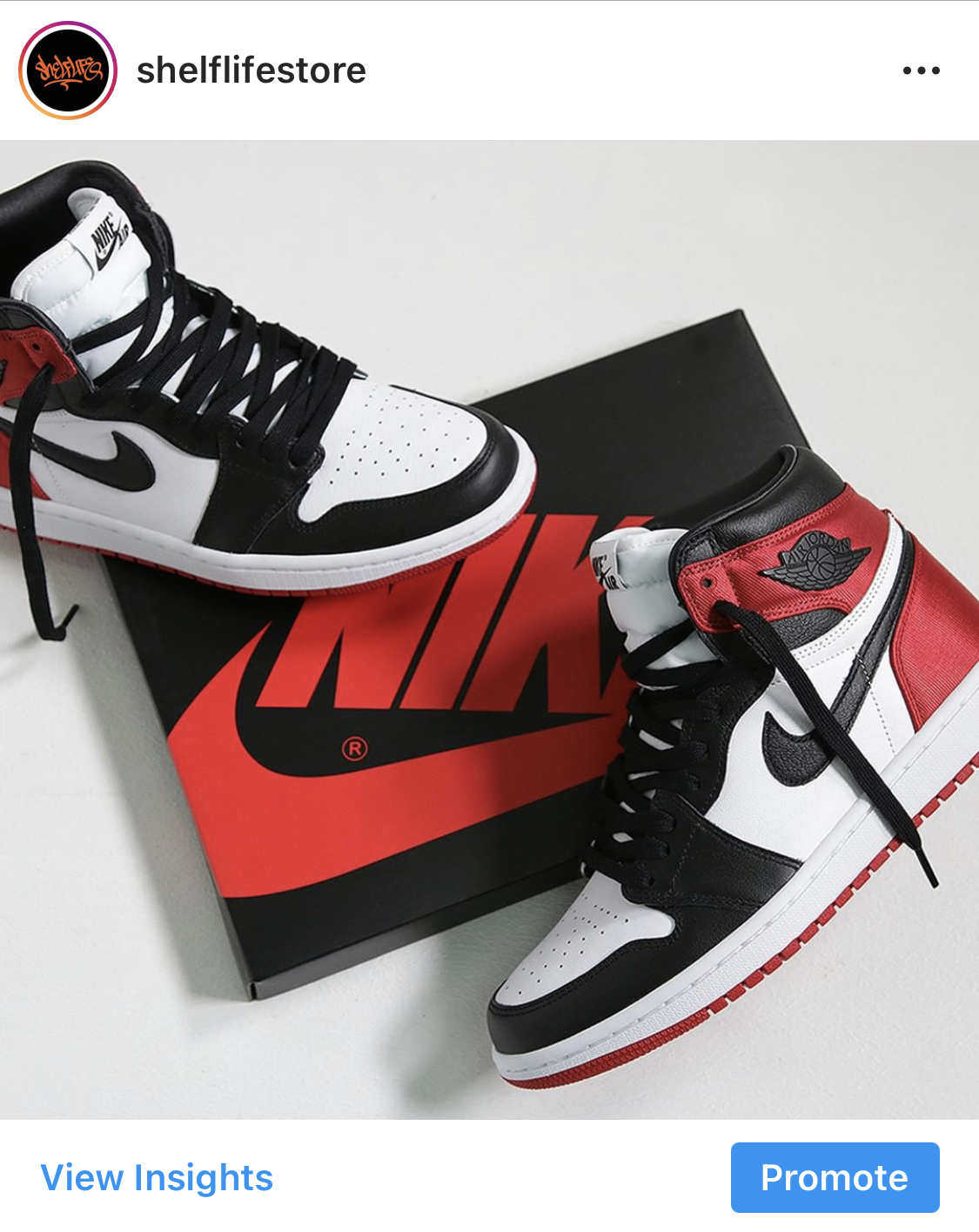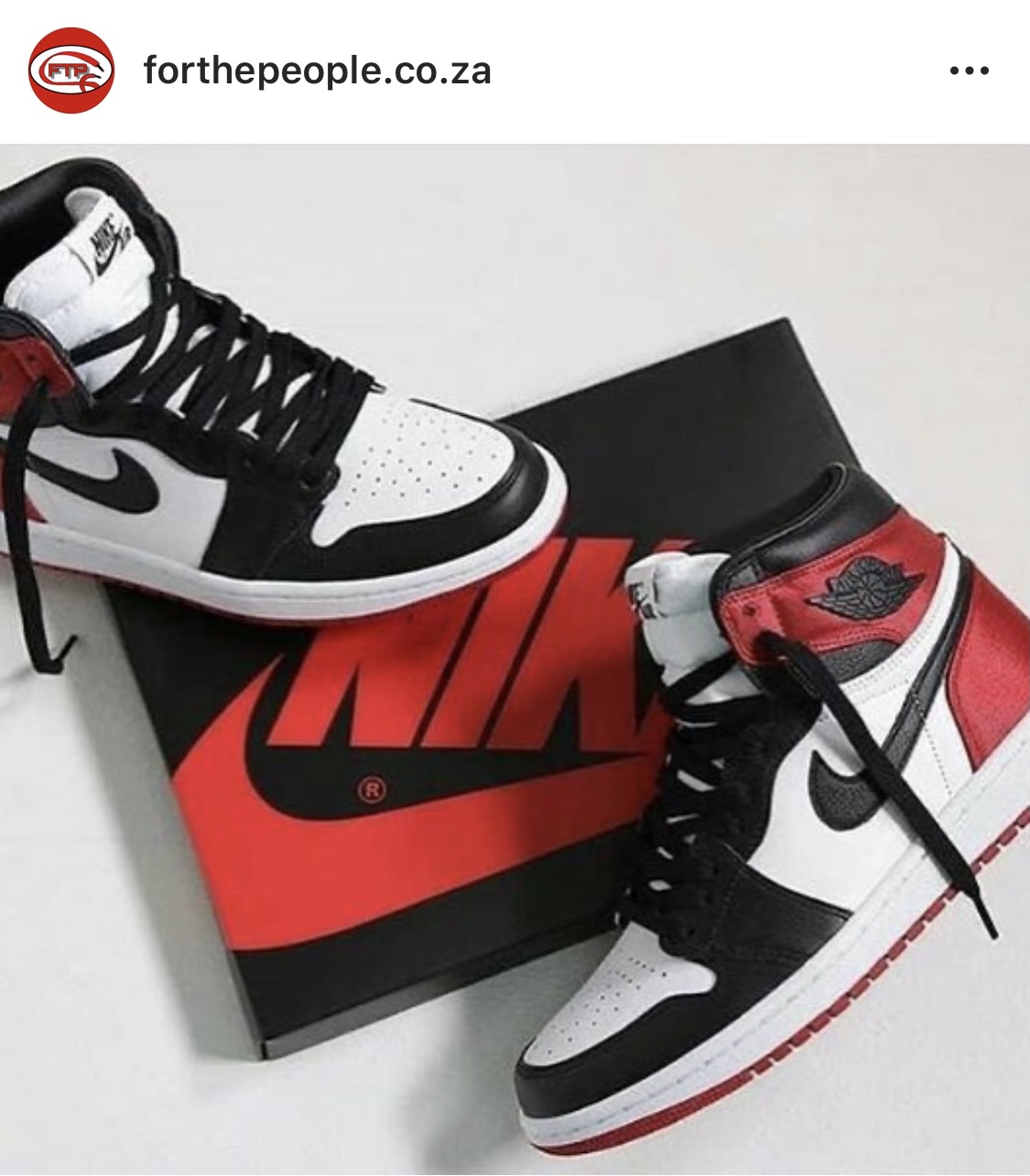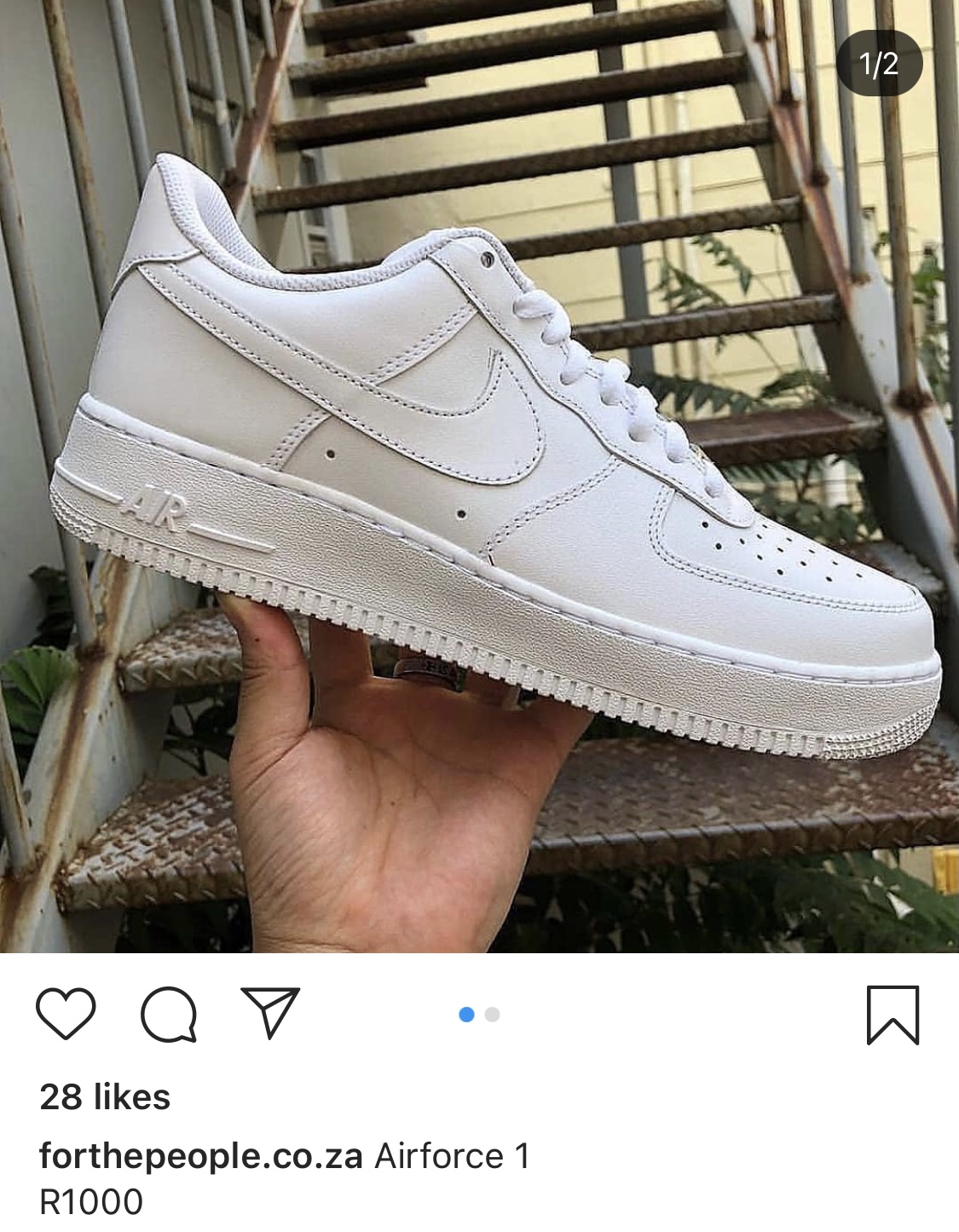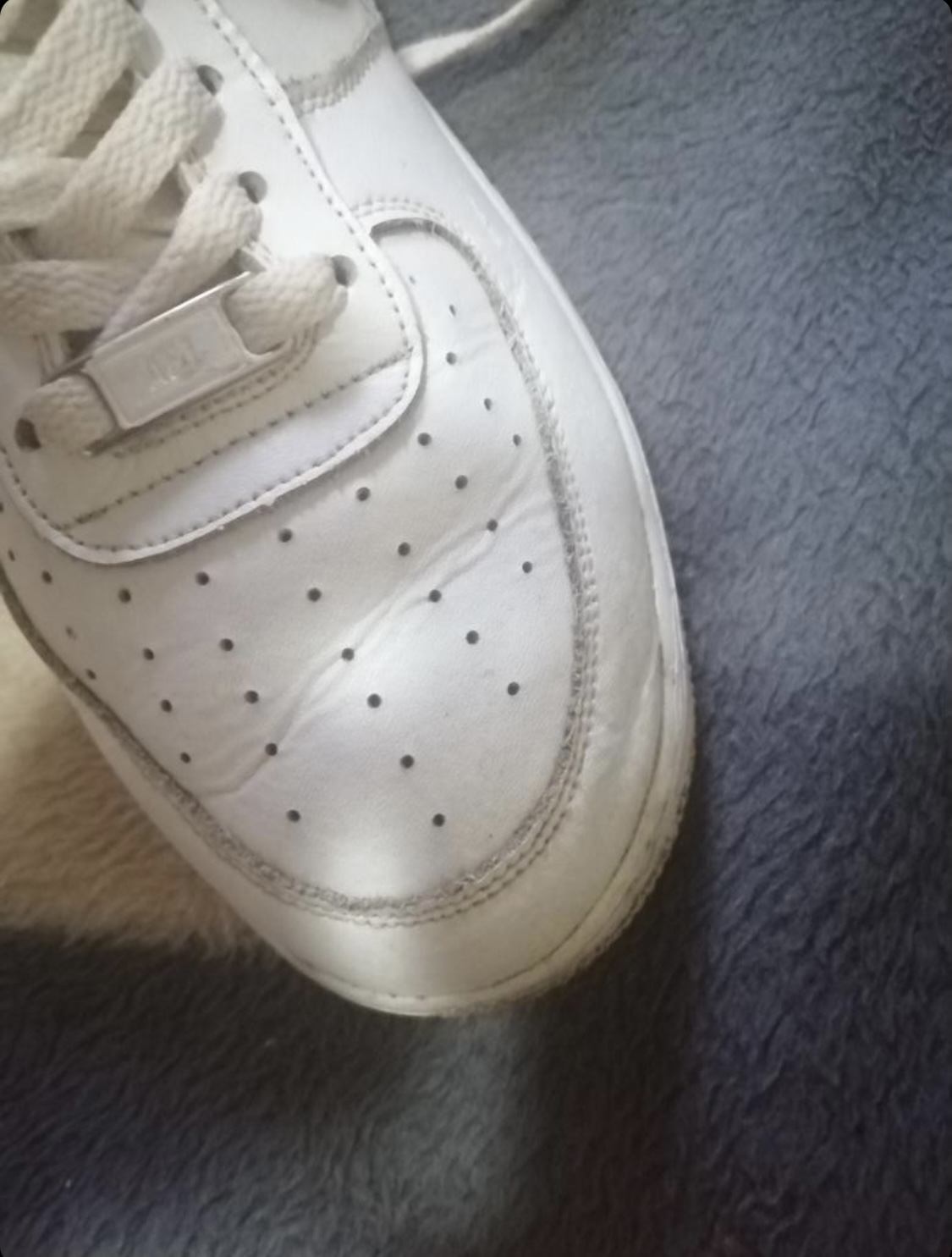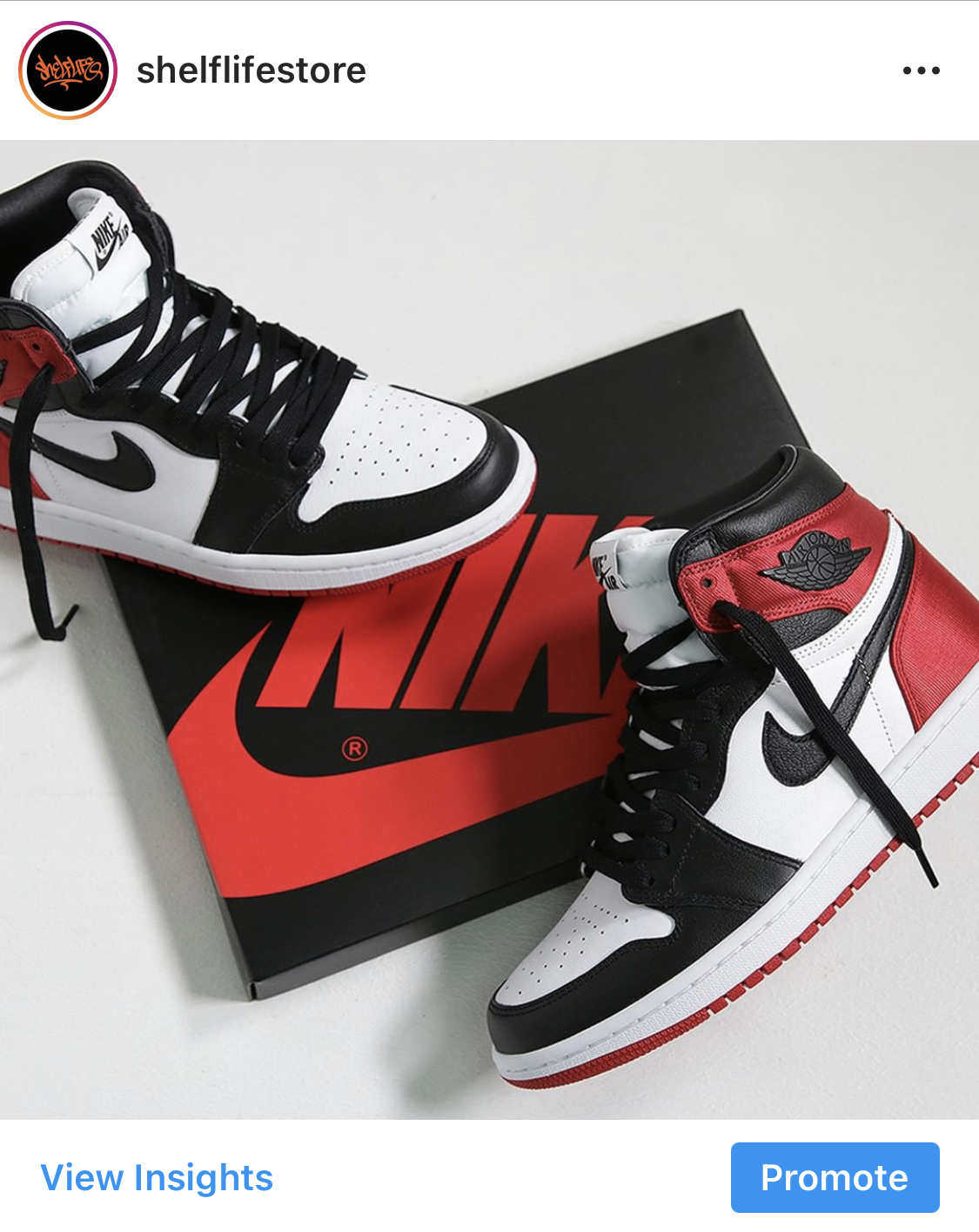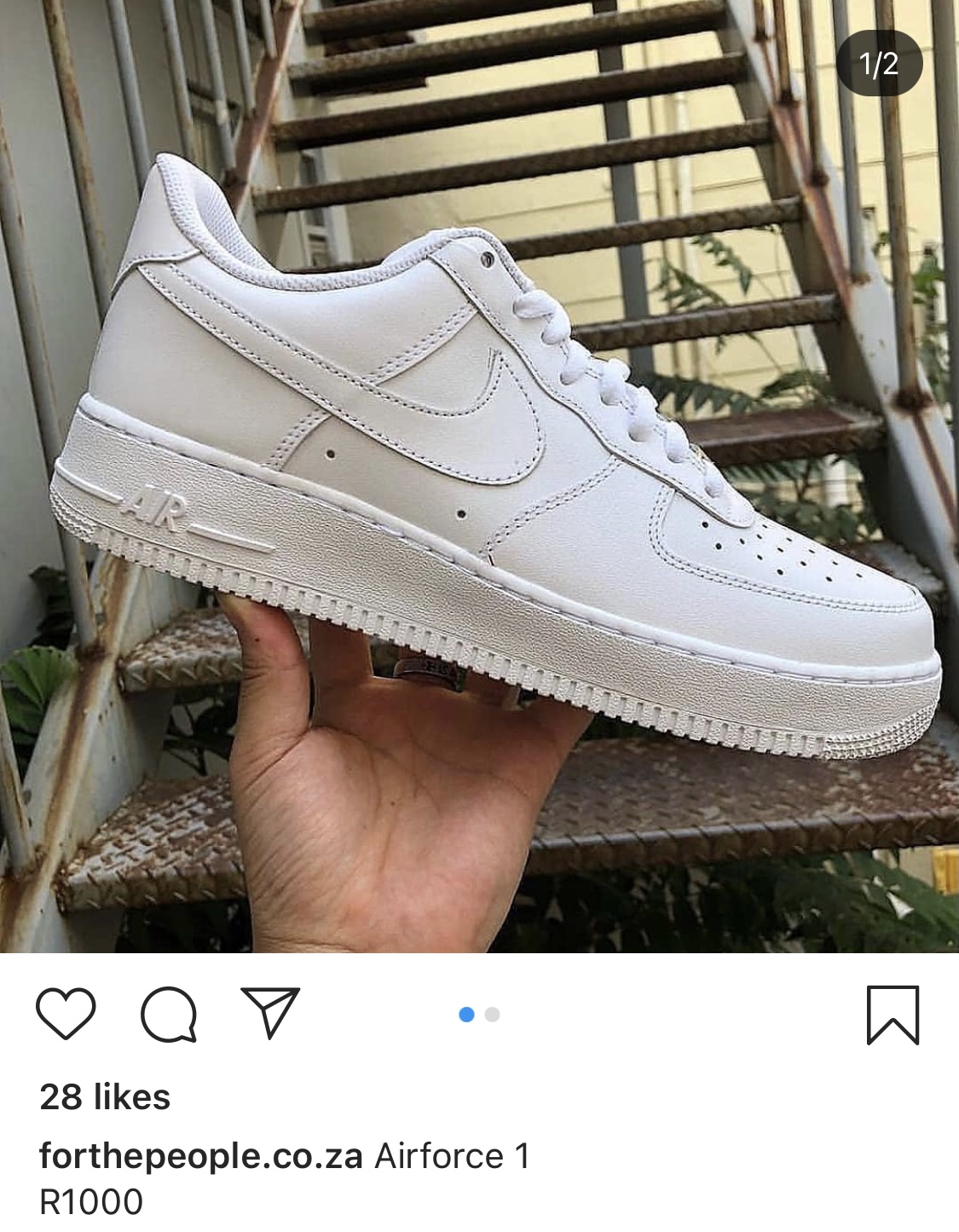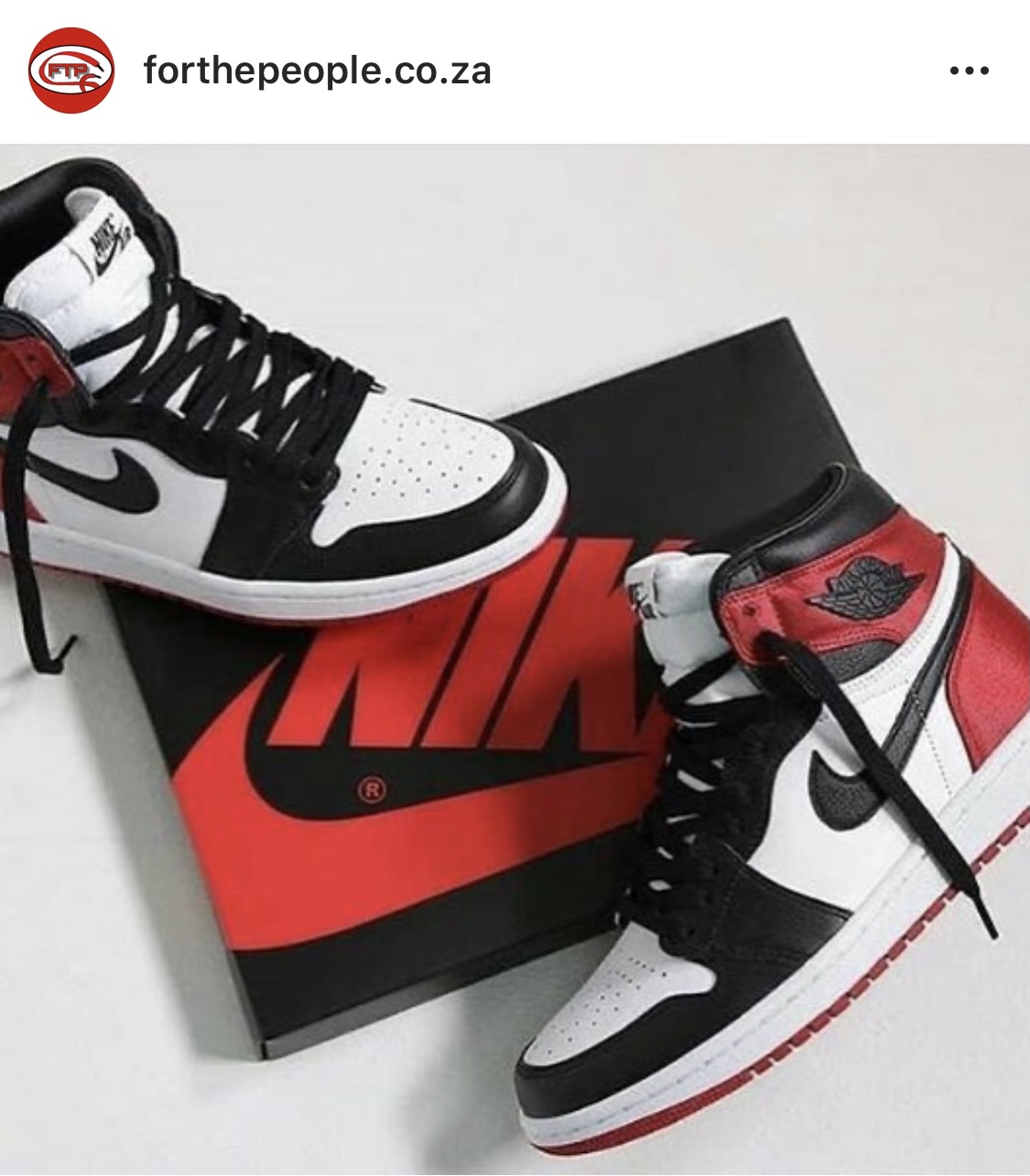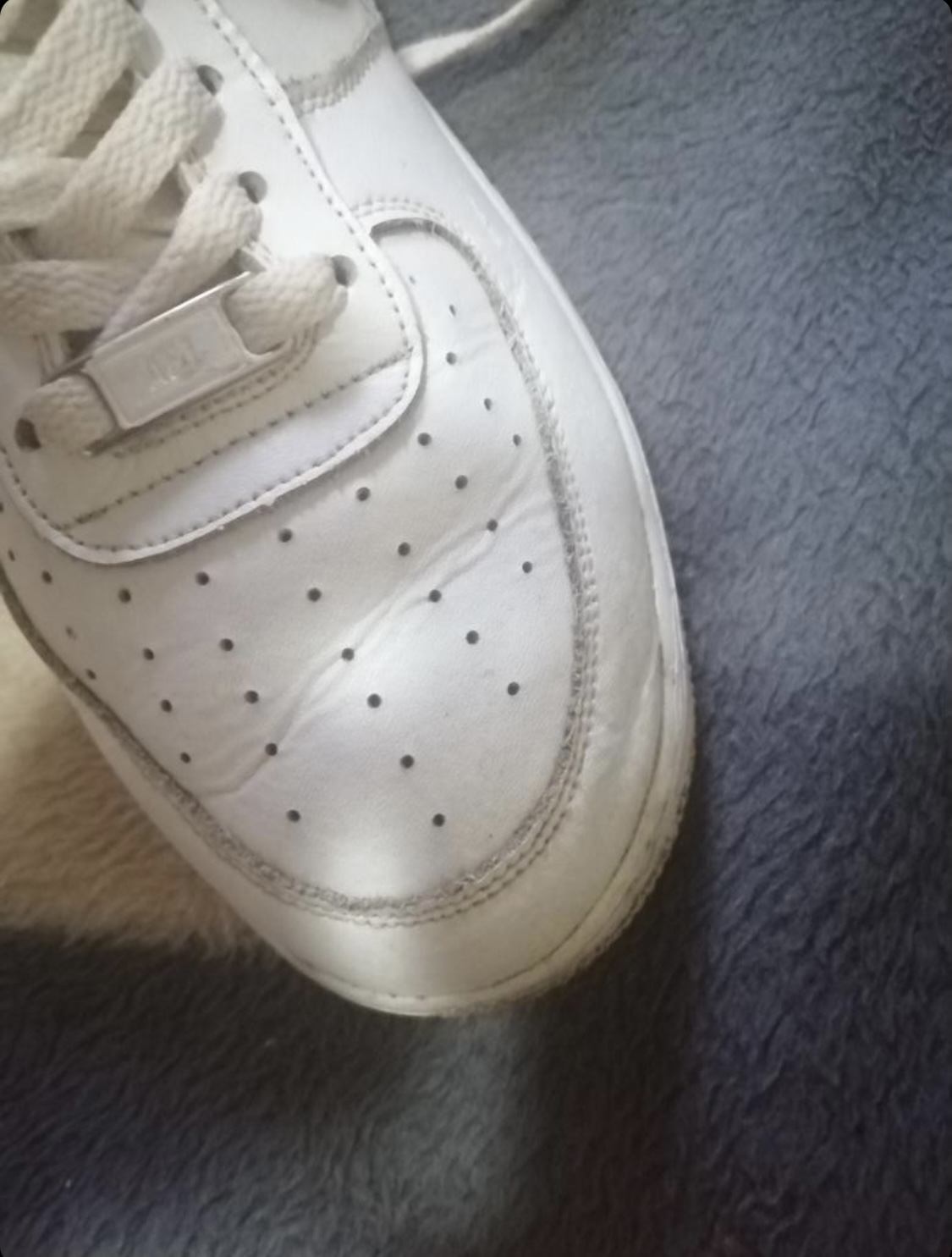 When we asked on Whatsapp if their Jordans were legit, FTP ensured us all us the product is 100% legit. So we know they will lie to anyone about the authenticity of the product. And if you call them out or aren't satisfied, in true scammer style, you'll just get blocked or ignored. See some examples below.
Remove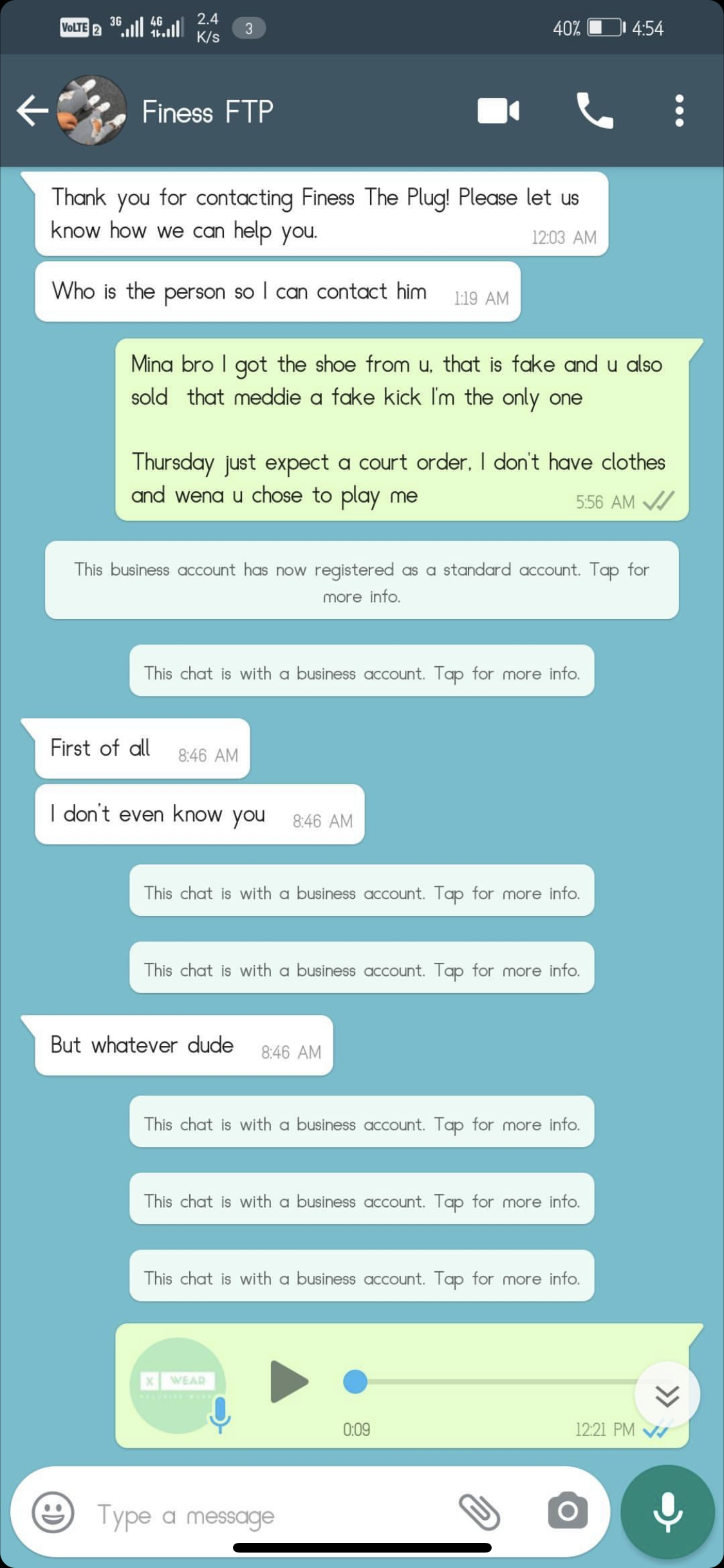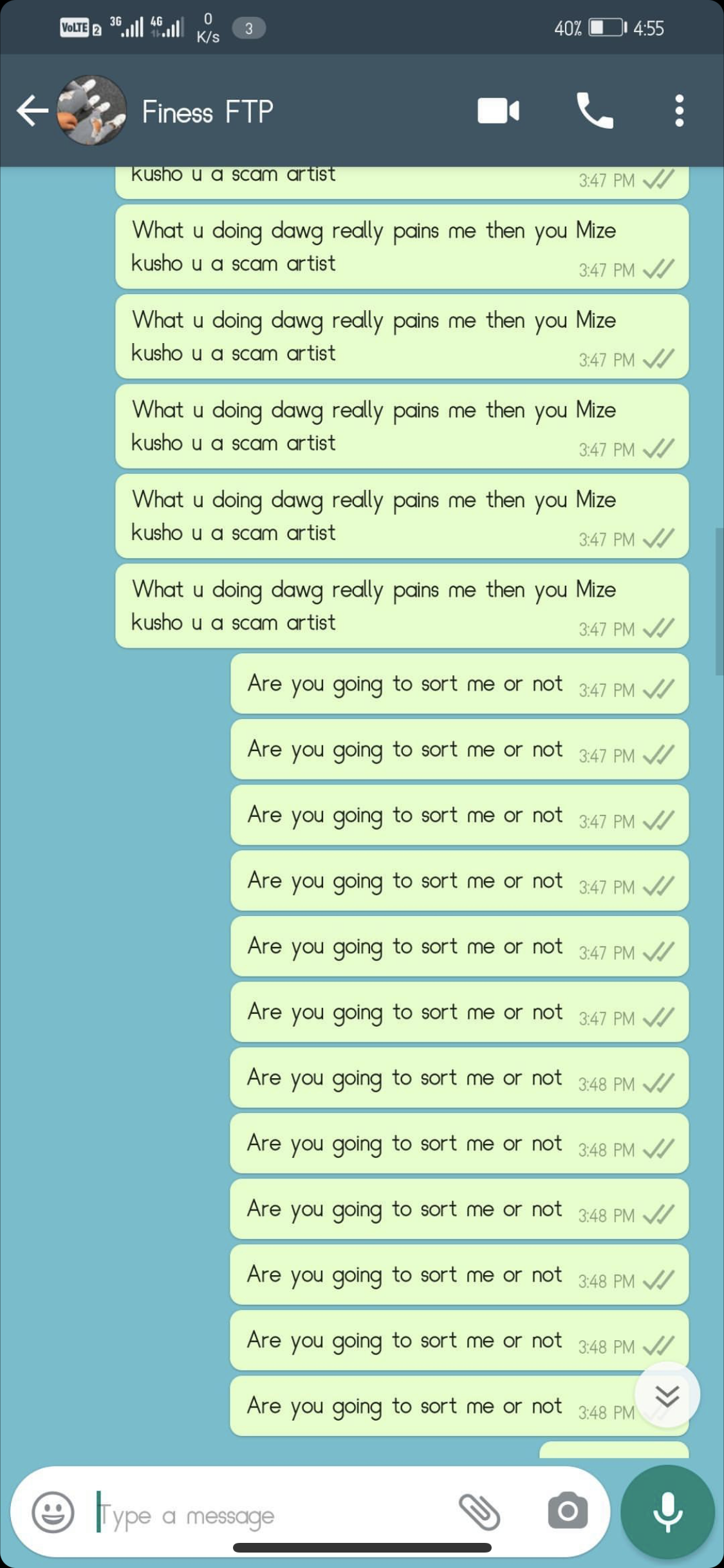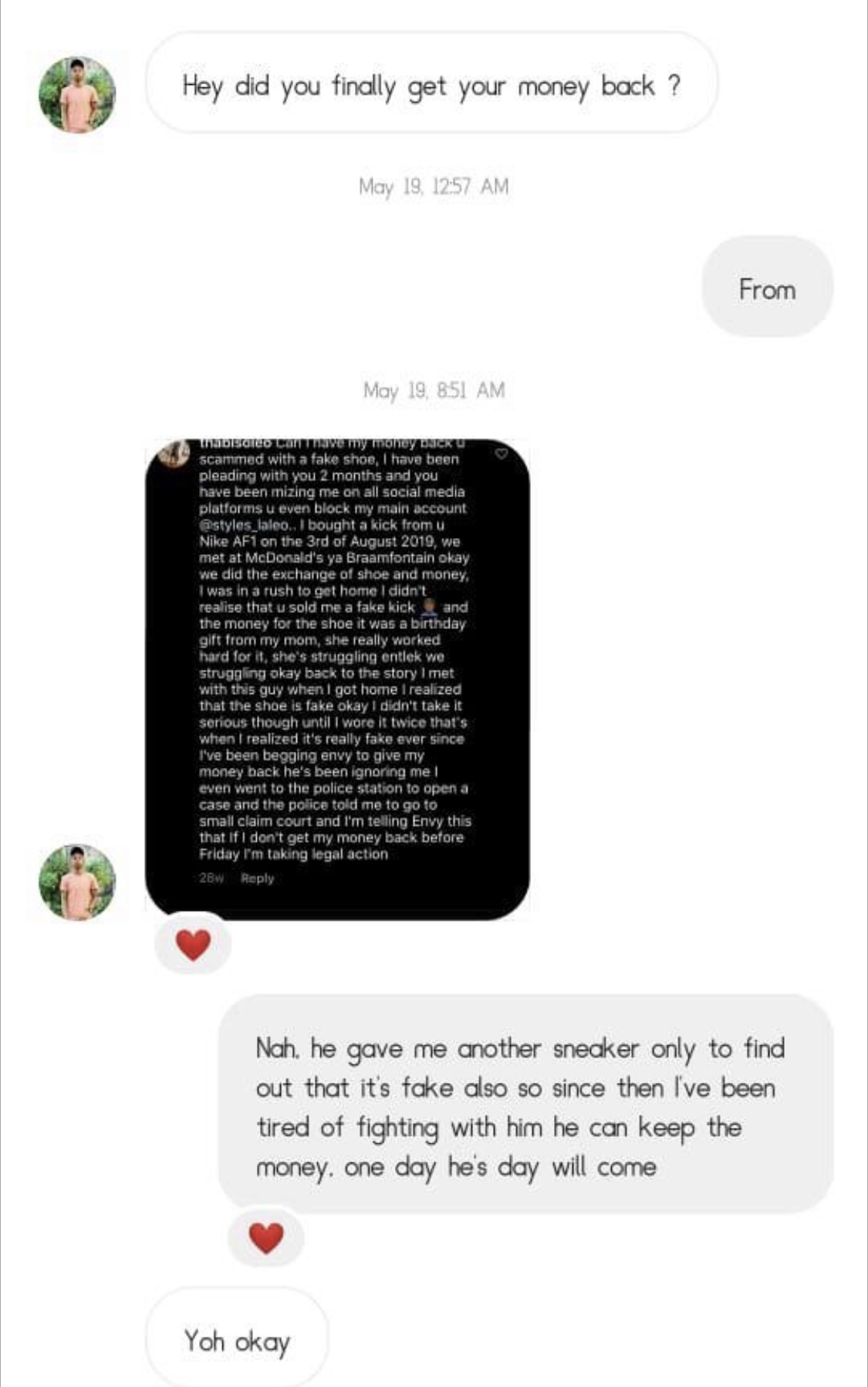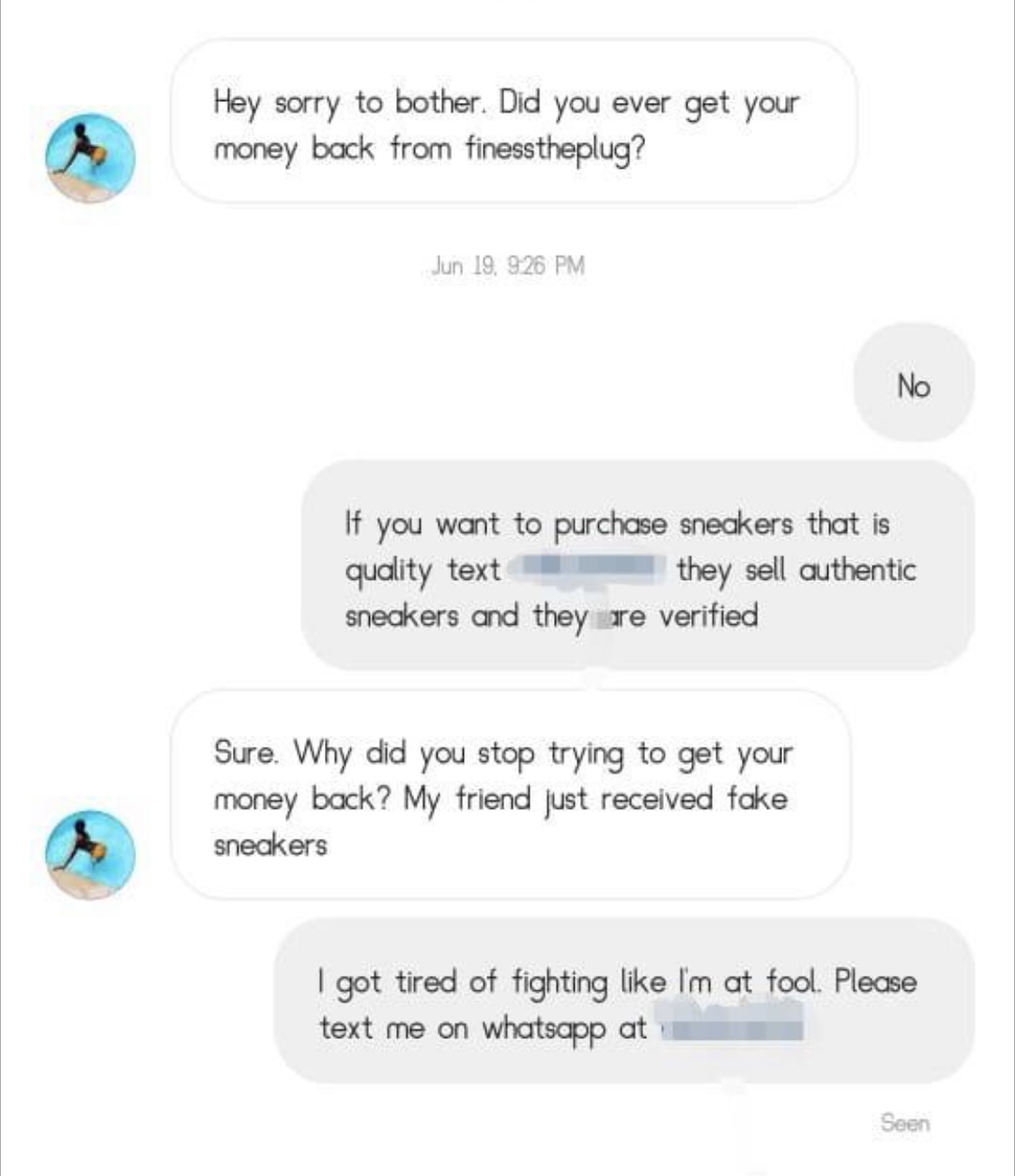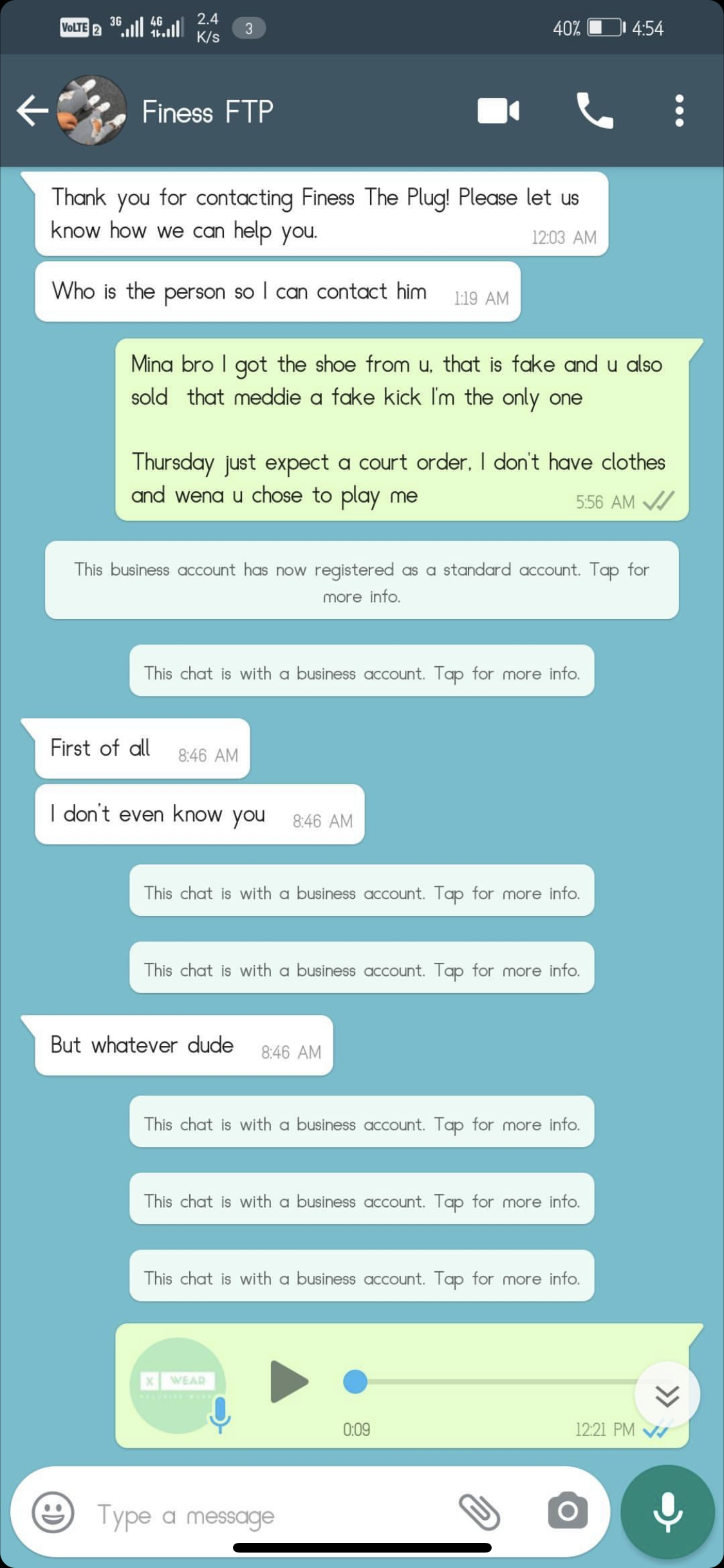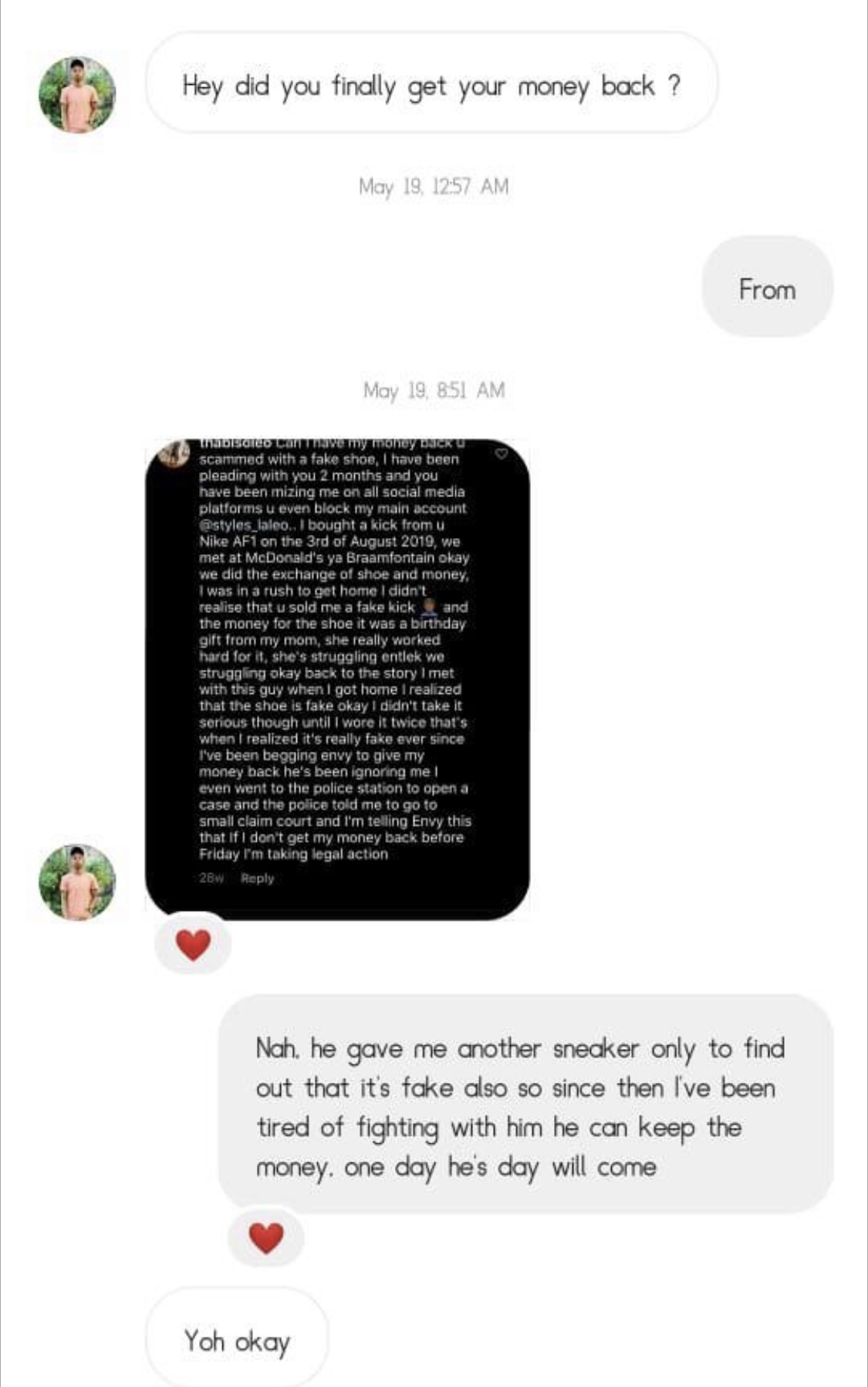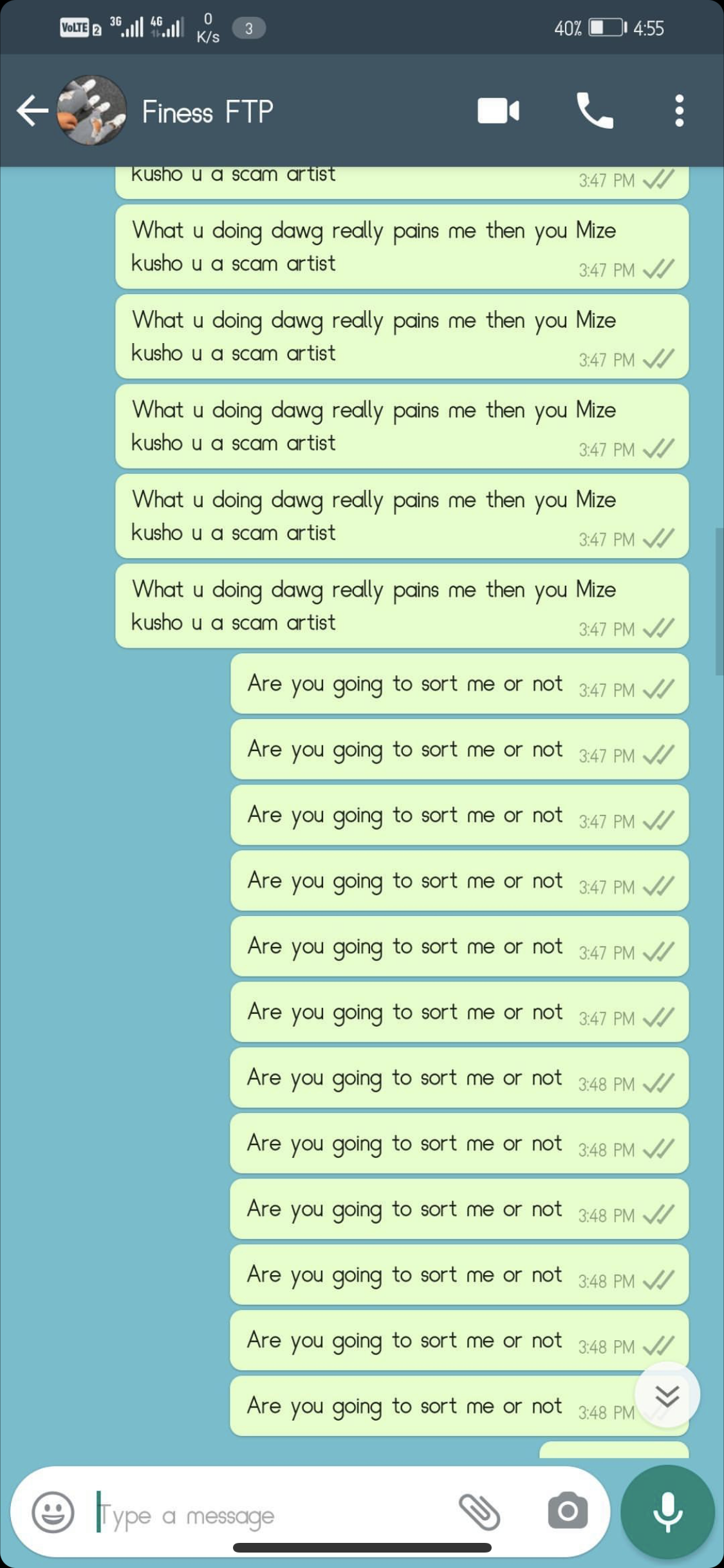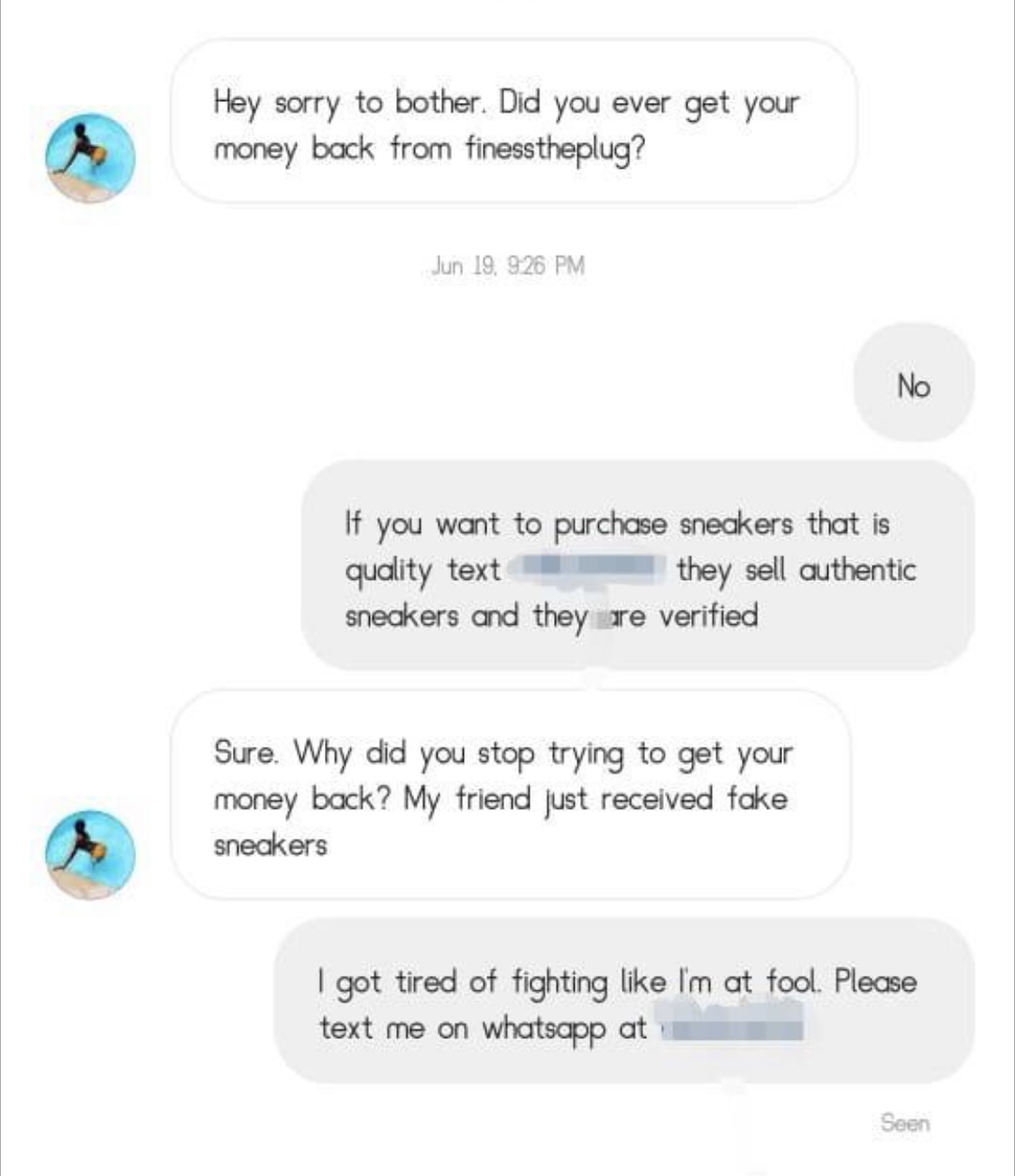 Their prices are way off too. When we asked about Air Jordan 1s – we were told generic colourways were R1500 (way below retail of about R2000-R2700). They don't know much about Jordans in any case, calling retro colorways 'generic' – not knowing these are the colourways that are all worth R5000+ if legit.
FTP even advertises full outfits for sale - complete with a Supreme Box Logo hoodie, Jordan 1 Breds and jeans for the low-low price of R3000 for all! As ludicrous as this is, let's break it down quickly. The hoodie alone retailed for about R2700 (with resell closer to R10k), the Jordan 1 Breds retailed for about R2400 and resell for R10k+ depending on the year of release. Seems a little ridiculous to get all these for R3000 if they were legit, hey?

Remove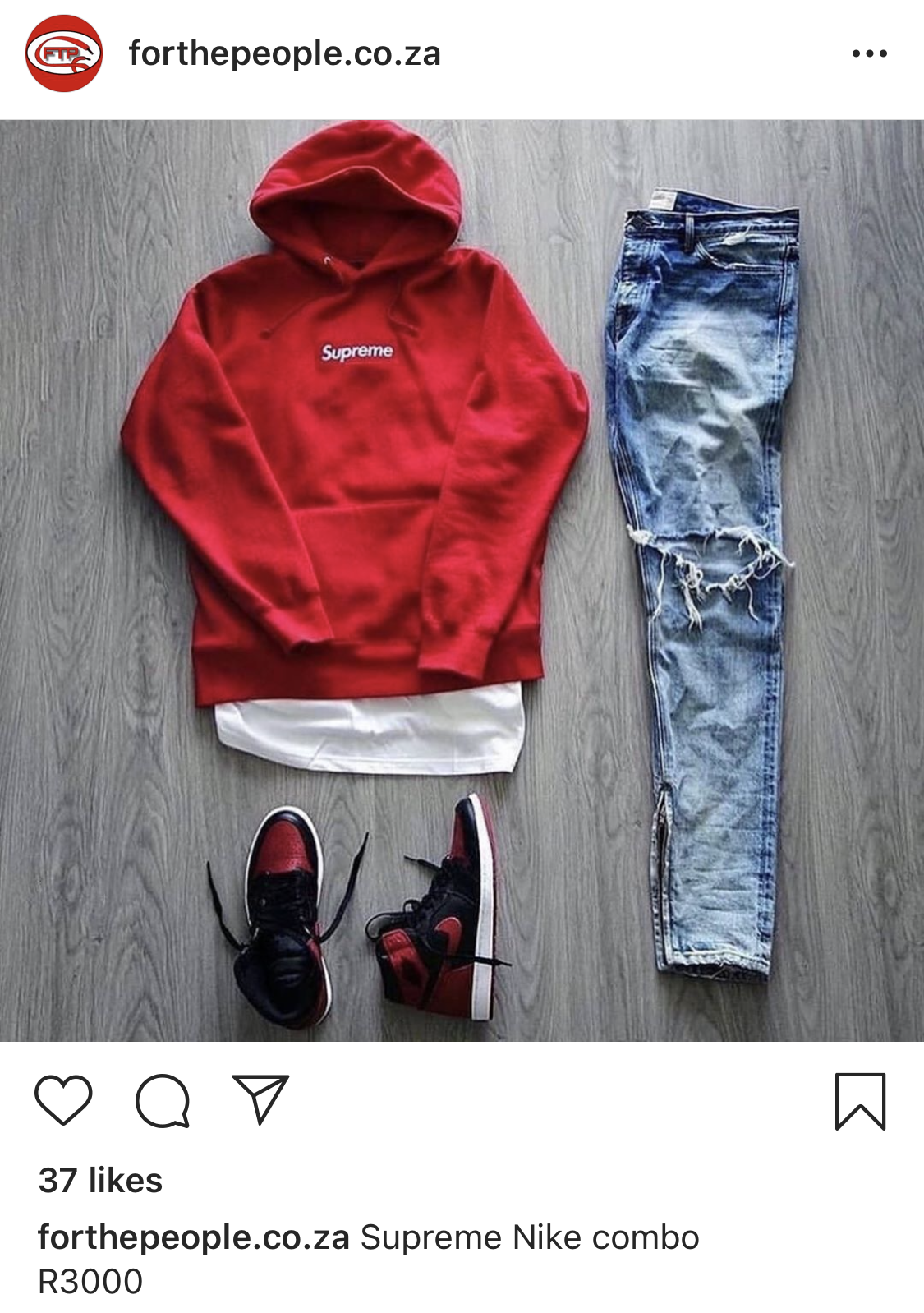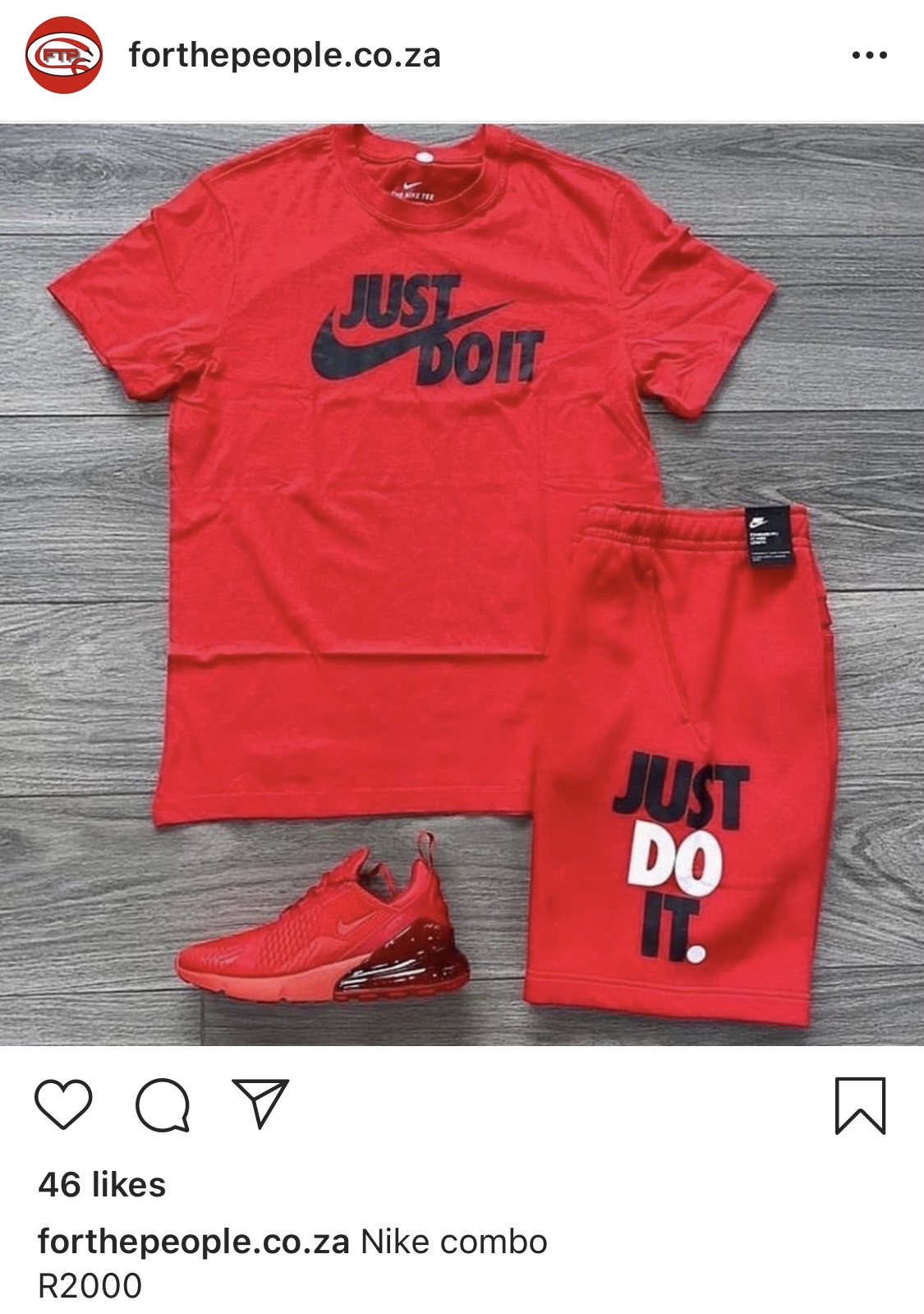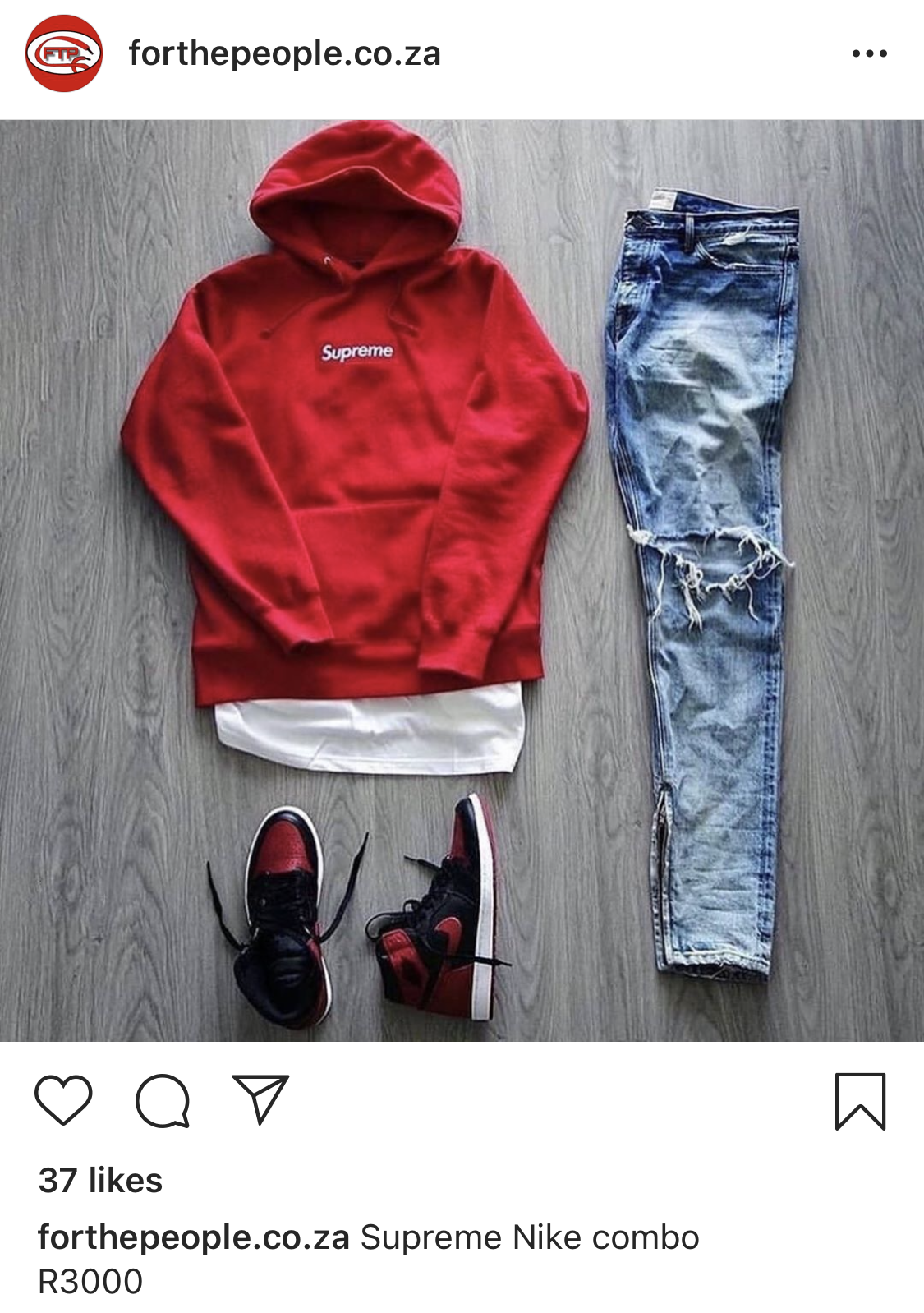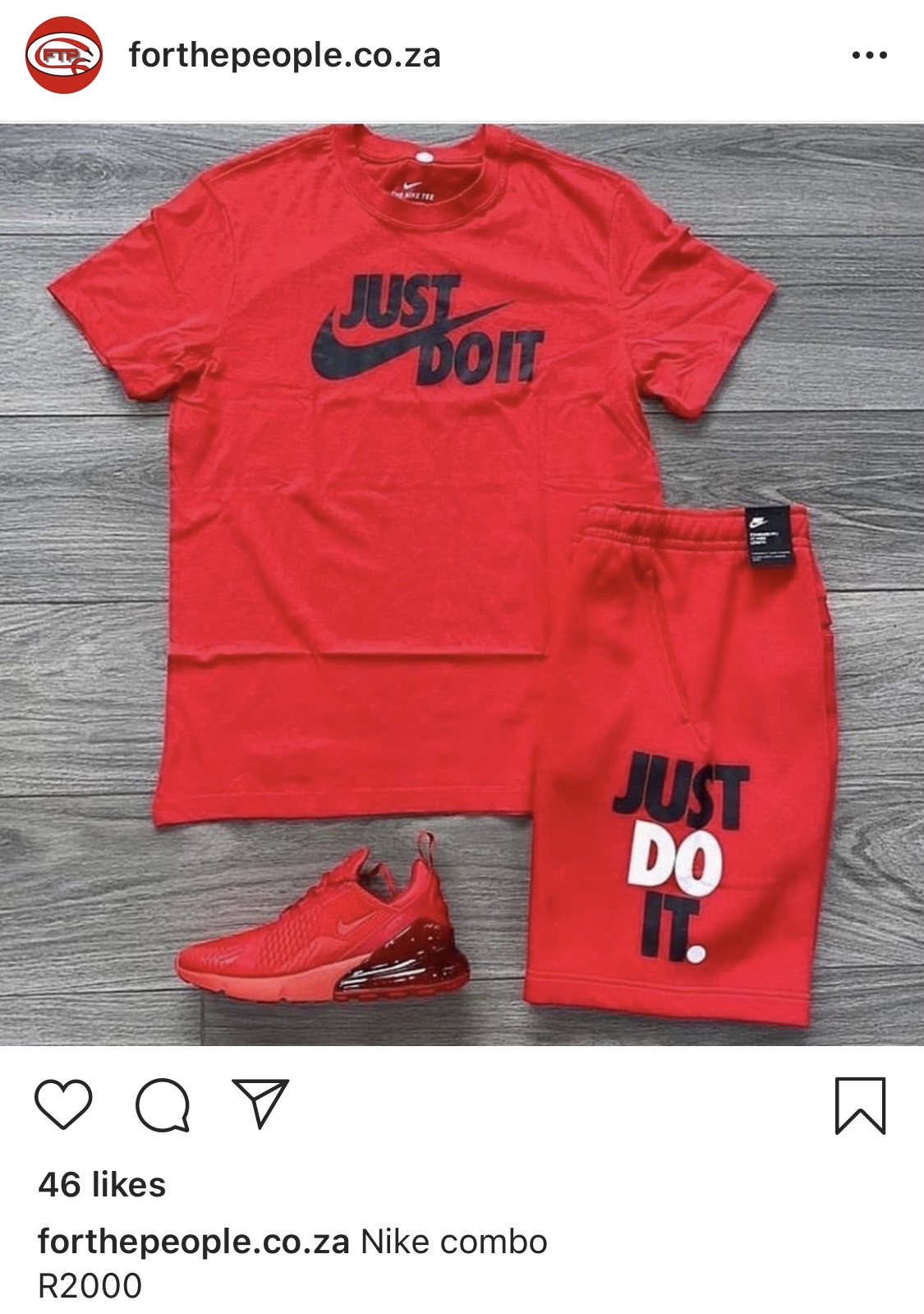 Remove
Shelflife Weekly Tip
When dealing with a store or seller through WhatsApp like we did with this FTP, always ask for in-hand pictures of the real product. When we asked them what Jordan 1s they had, we were sent generic group shots from influencer pages of the very rarest Jordan 1 colourways. This is never good enough! You need to see the stock you are buying if the store is not official - always!