Bushy Wopp Presents Woppaganda at Uncles Art Dealers (31 Oct)
Uncles Art Dealers is an artist-run studio/gallery space in Woodstock. The Uncles space is a refreshing break from the traditional gallery scene in Cape Town. Launching at the beginning of October they focused on the artist 'Conform'. Having his first solo show after being an active graffiti/street artist in South Africa since the late 90s. The show had live entertainment, fresh food, drinks and art catered to everyone's affordability.

The next show presents Woppaganda, a solo show by street artist Bushy Wopp. His style is a combination of illustration and street art fused in playful satire which he turns into entire murals in ebullient colours and fluid lines.

Remove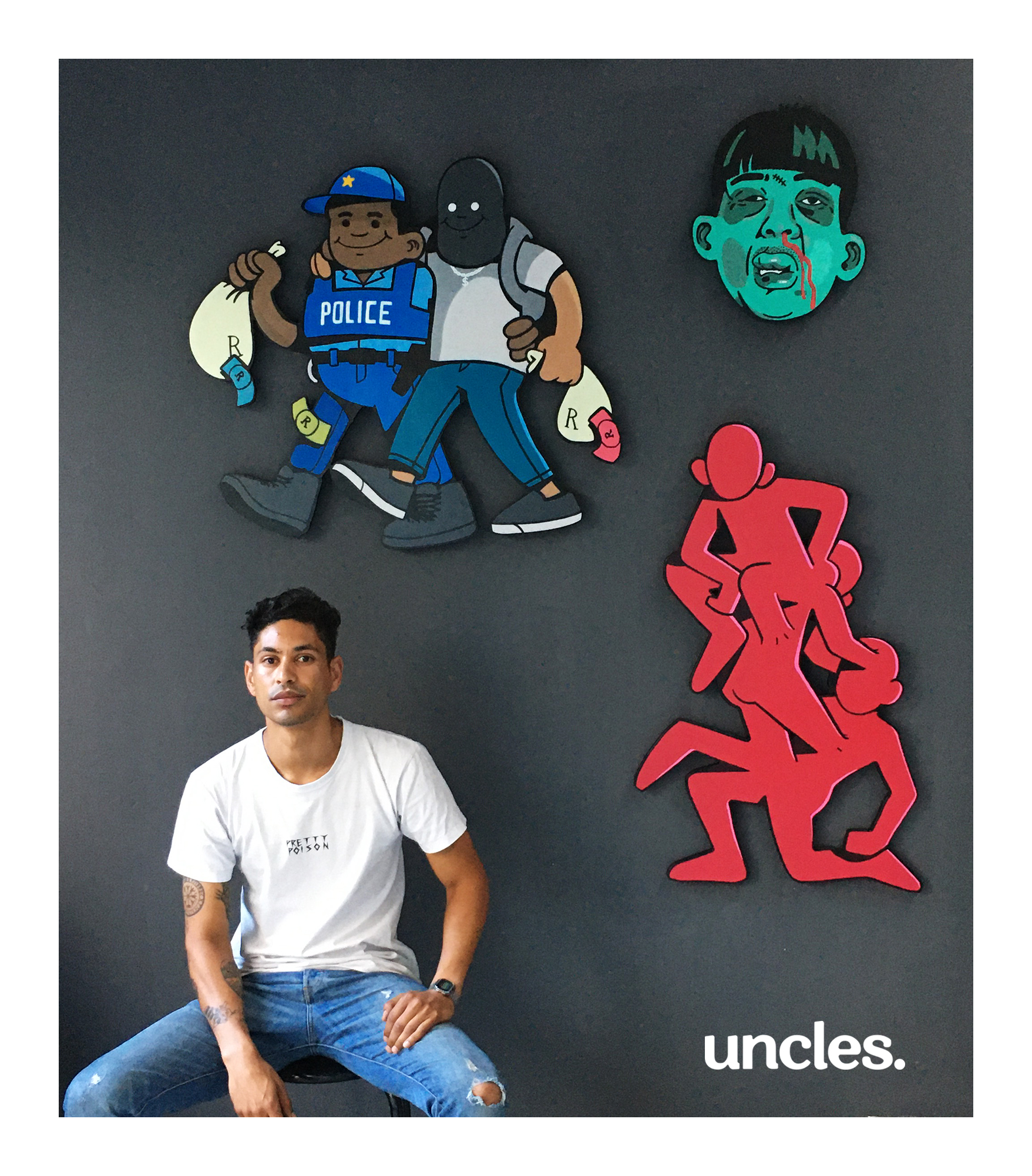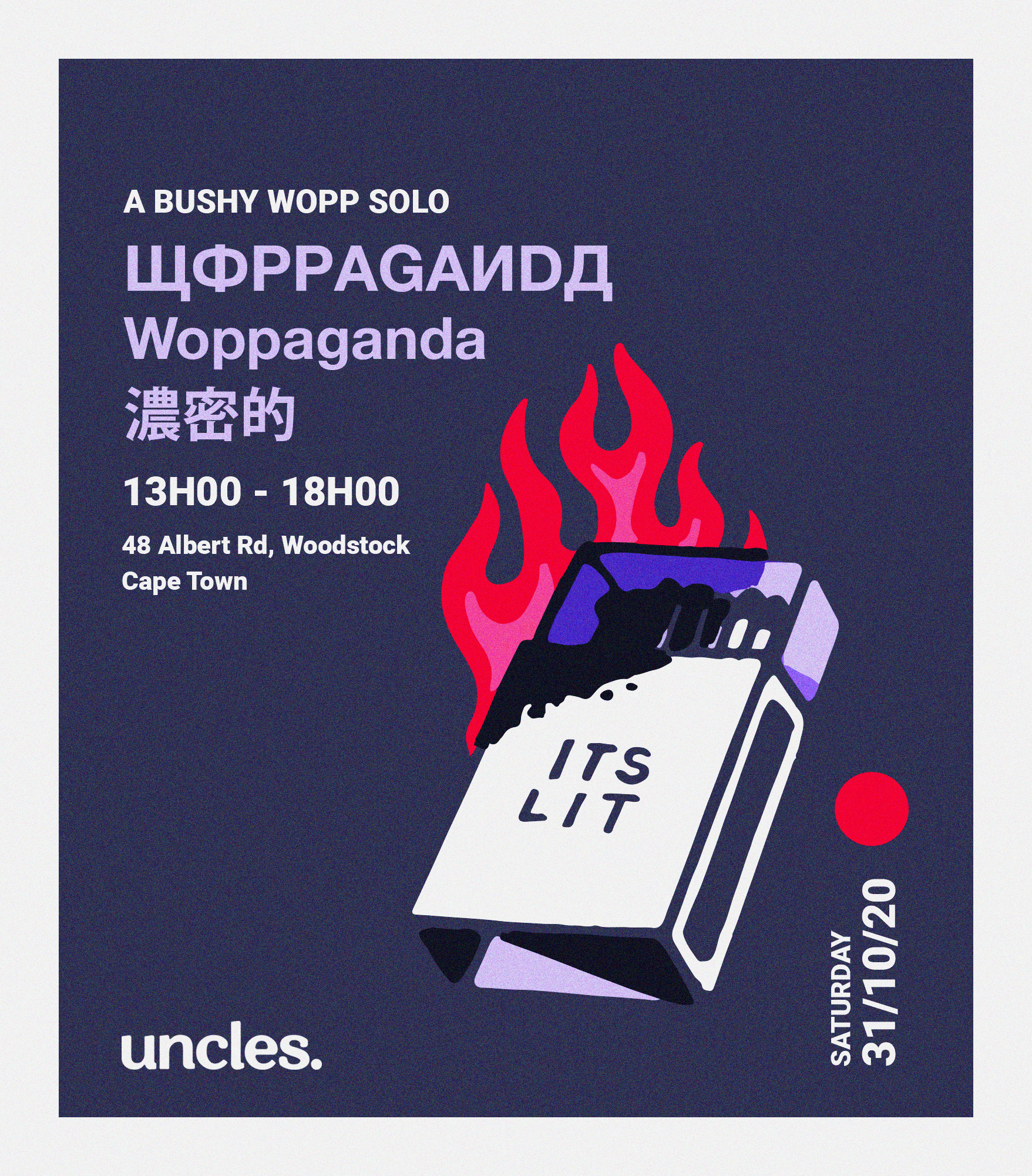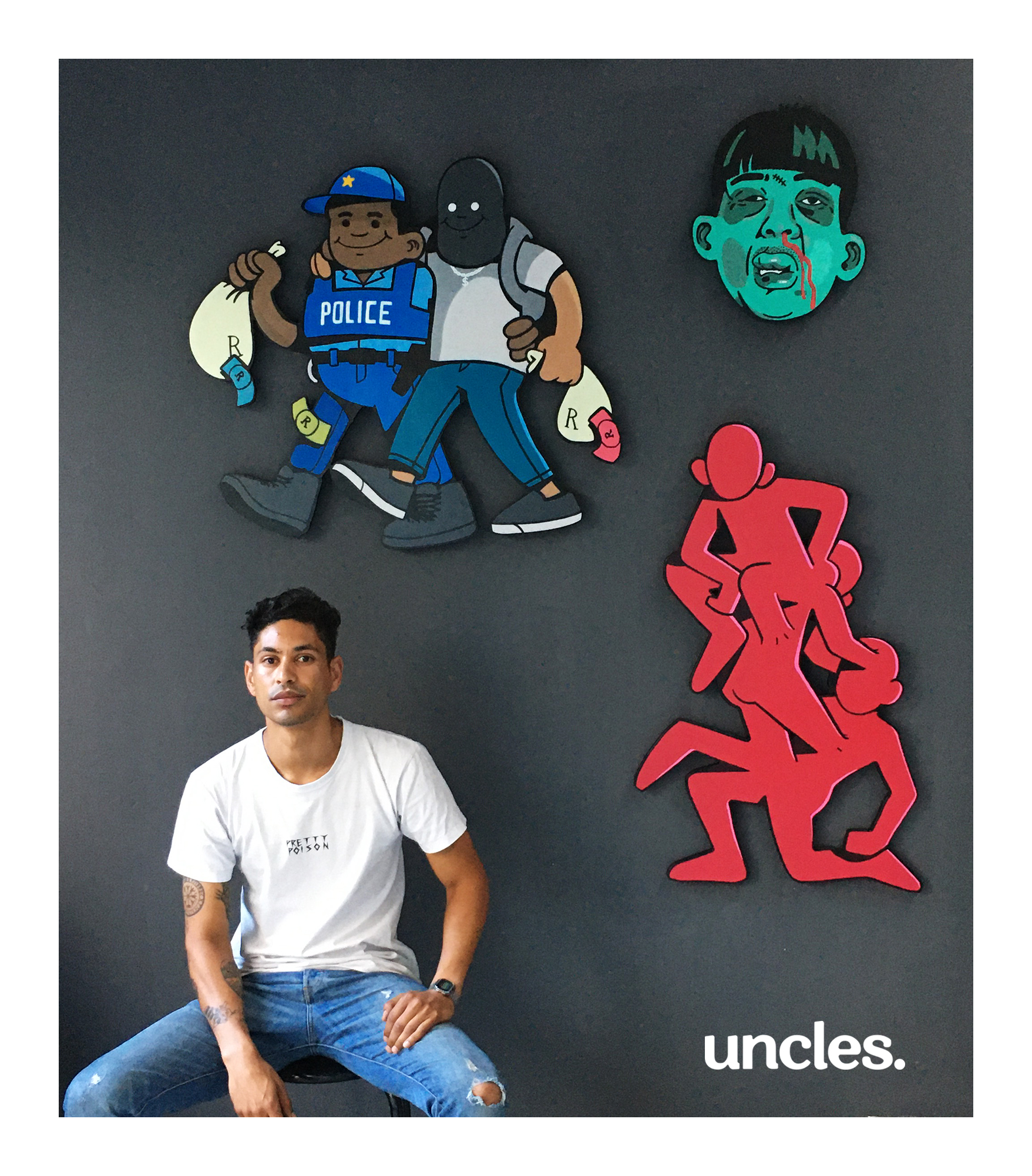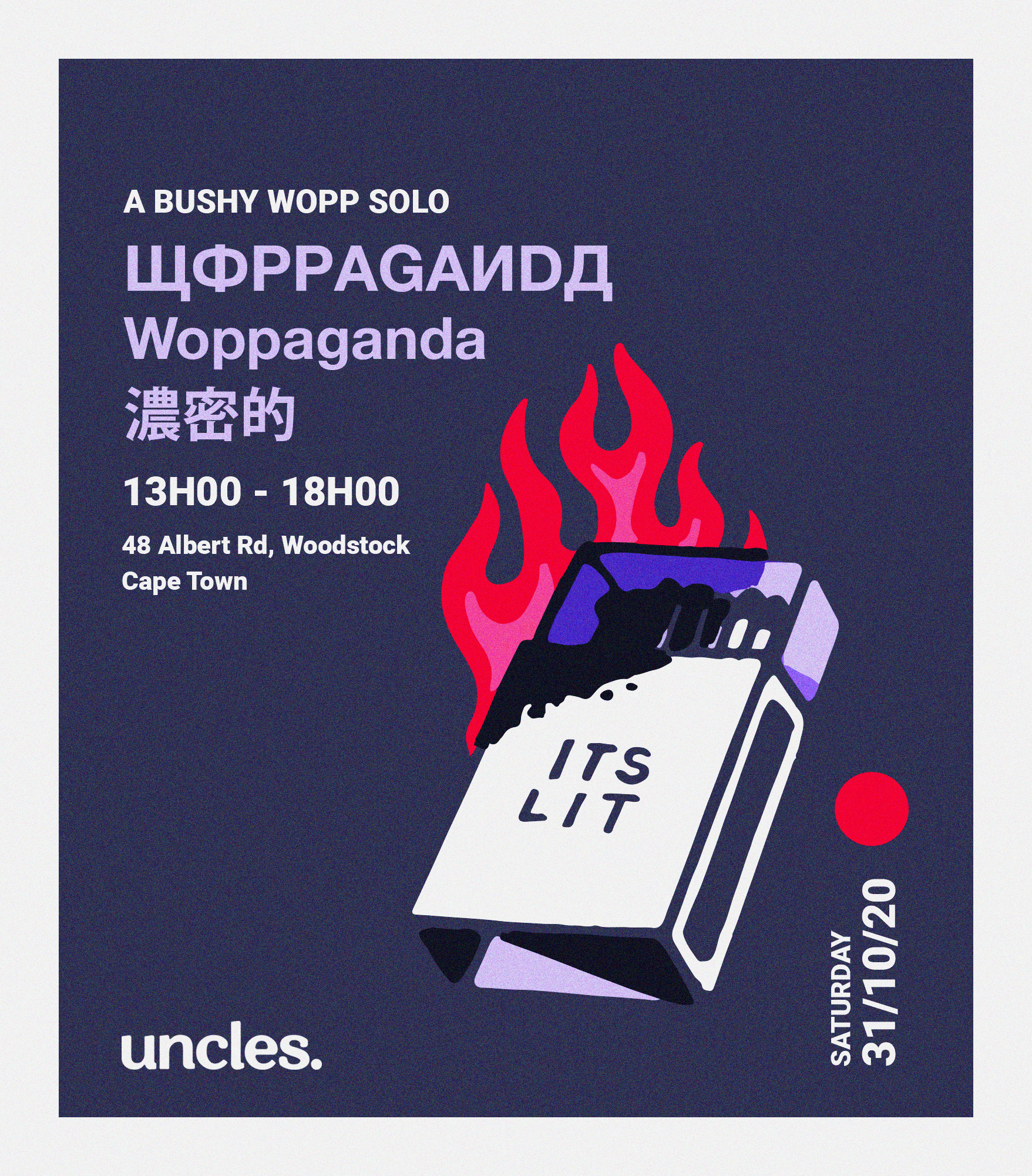 Follow Bushy @BushyWopp
And be sure to catch the Woppaganda:
Saturday 31 October
Between 13:00 and 18:00
48 Albert Road, Woodstock Cape Town