WhatsApp vs Telegram vs Signal
With all the recent news about WhatsApp's new Terms and Conditions, people have been looking at alternatives. Why? WhatsApp's new conditions state you must accept that your info can be shared to Facebook - a social platform notorious for user tracking and information storage. People don't like that and they want to switch.
Here is a little info about the two alternatives you'll hear your friends talking about. Both Singal and Telegram have exploded in downloads, with both apps featuring on SA's top free apps across iOS and Android.
Here's a breakdown of the information about you each app stores.

WhatsApp
Device ID
User ID
Advertising Data

Purchase History
Coarse Location
Phone Number
Email Address
Contacts
Product Interaction
Crash Data
Performance Data
Other Diagnostic Data
Payment Info
Customer Support
Product Interaction
Other User Content
Telegram

Contact Info
Contacts
User ID
Signal


Here is a breakdown of other features for each instant messaging platform.


WhatsApp
WhatsApp has everything you would need on a social messaging service including the new in-app payments feature. Group chats work with up to 256 members. You can broadcast messages to multiple contacts, support voice and video calls, both for individuals and groups.

Group video calls (8 users at any time)
WhatsApp Status feature (also called WhatsApp stories)
Whatsapp allows you to share all sorts of files and documents (upto 100MB)
Photos, videos and audio files can be shared up to 16 MB
You can share live location with your contacts
Backup and restore messages and data via cloud services like Google Drive and iCloud
WhatsApp uses end to end encryption (E2E) for communication: messages, video calls, voice calls, photos and anything
WhatsApp uses E2E protocol developed by Open Whisper Systems, same as Signal.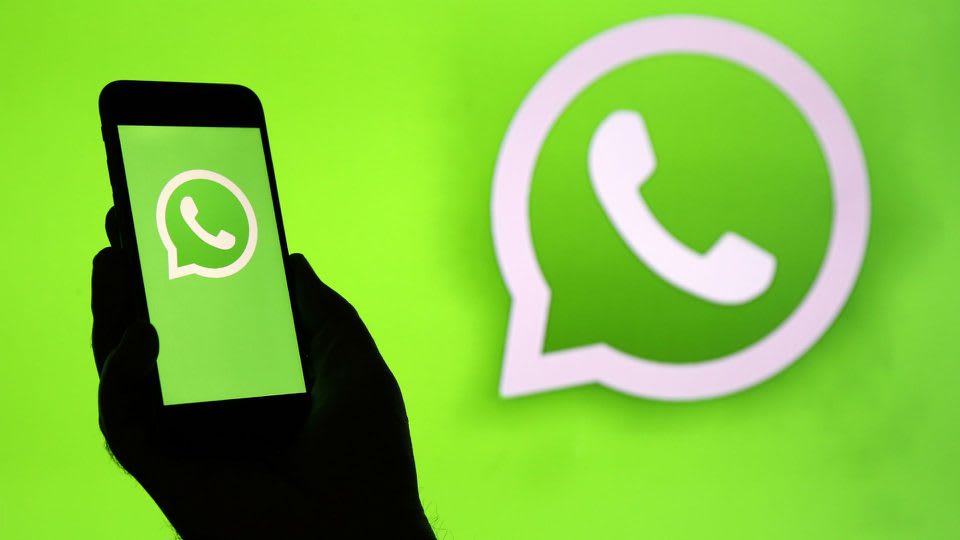 Telegram
Telegram offers support to groups with up to 200,000 members. Known for its large and massive groups, Telegram offers multiple group-specific features such as bots, polls, quizzes and hashtags, extensive for large group experiences. One feature people have had mixed reviews about is the location or proximity feature, allowing random people to message you if they are nearby. Luckily you can turn the feature off but be warned - it's on by default when you install.

Self-destructing messages, where the message will get deleted after a set time
The size limit for sharing files on Telegram is 1.5 GB
Supports voice and video call on Android and iOS devices
Telegram supports E2E only secret chats feature
The company confirmed it shares 0 bytes of data with third-parties or any governments to date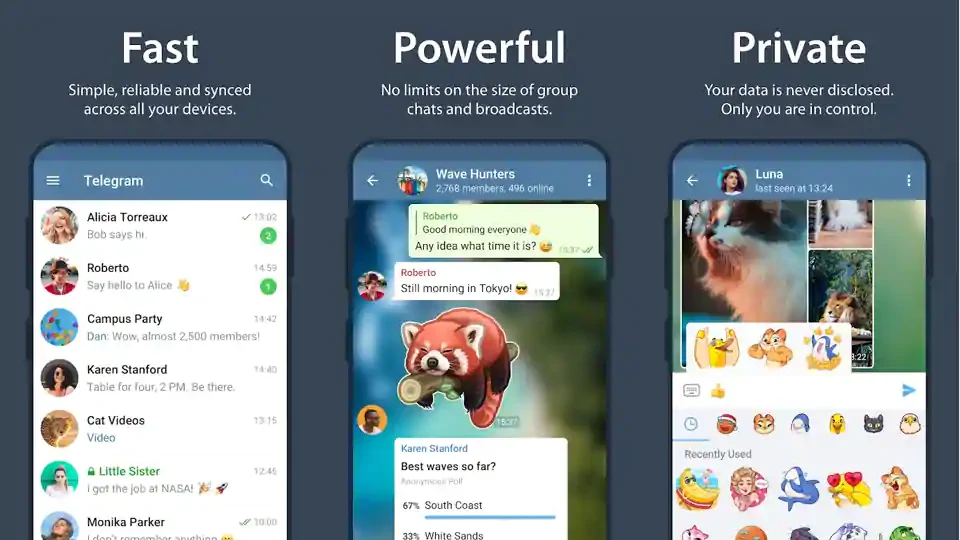 Signal
Signal offers secure messaging, voice, and video calls with end-to-end encryption. You can create groups, but can't broadcast messages to multiple contacts at once. Signal also has added support for group calling.
Supports self-destructing messages
Note to Self to share your own thoughts and ideas without creating single-member groups
Signal allows relay voice calls to its servers, identity is not shared, same as using a VPN
Signal uses back-end user-facing encryption service
It uses the open-source Signal Protocol to implement end-to-end encryption
Signal also encrypts your metadata offering multiple levels of security