Virtual Sneaker Sale Raises R46 Million in 7 Minutes
If you haven't already heard of NFTs or non-fungible tokens, it's time you learned about the latest weird online gold rush. NFTs are a special type of cryptographic token (like Bitcoin's blockchain), that represents something unique and which cannot be duplicated. When someone applies one of these NFTs to digital art, the work becomes unique or scarce and therefore can grow in value like traditional art collecting. The difference is there is nothing in the real world that holds value, the item is only valuable online where it is unique thanks to its NFT from the blockchain. Think: the crypto world meeting the art collecting world.
Some of you may remember a couple of weeks ago graffiti and meme artist Lushsux had his own exhibition of virtual NFT murals, selling upwards of R185 000. Some of those "lucky" enough to get a virtual work of art then flipped their purchase for crazy profits - which Lushsux was extremely pleased about too. Now, RTFKT Studios has partnered with the same Niftygateway platform to take it a step further. They recently completed an auction of virtual shoes by upcoming 18-year old artist FEWOCiOUS.
Remove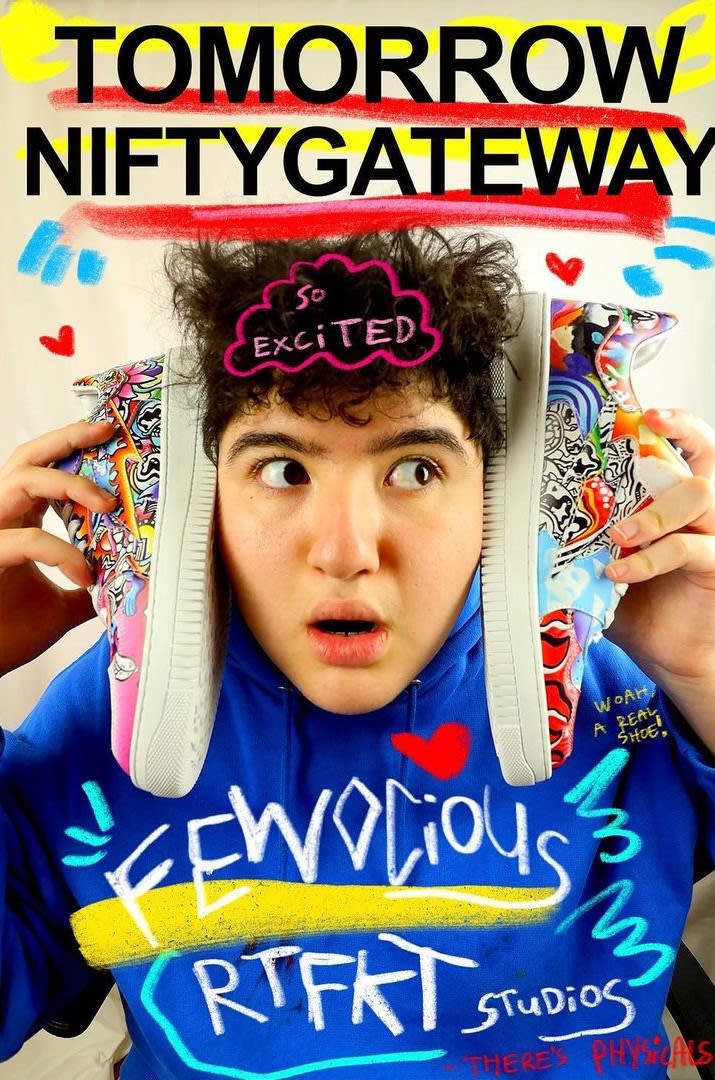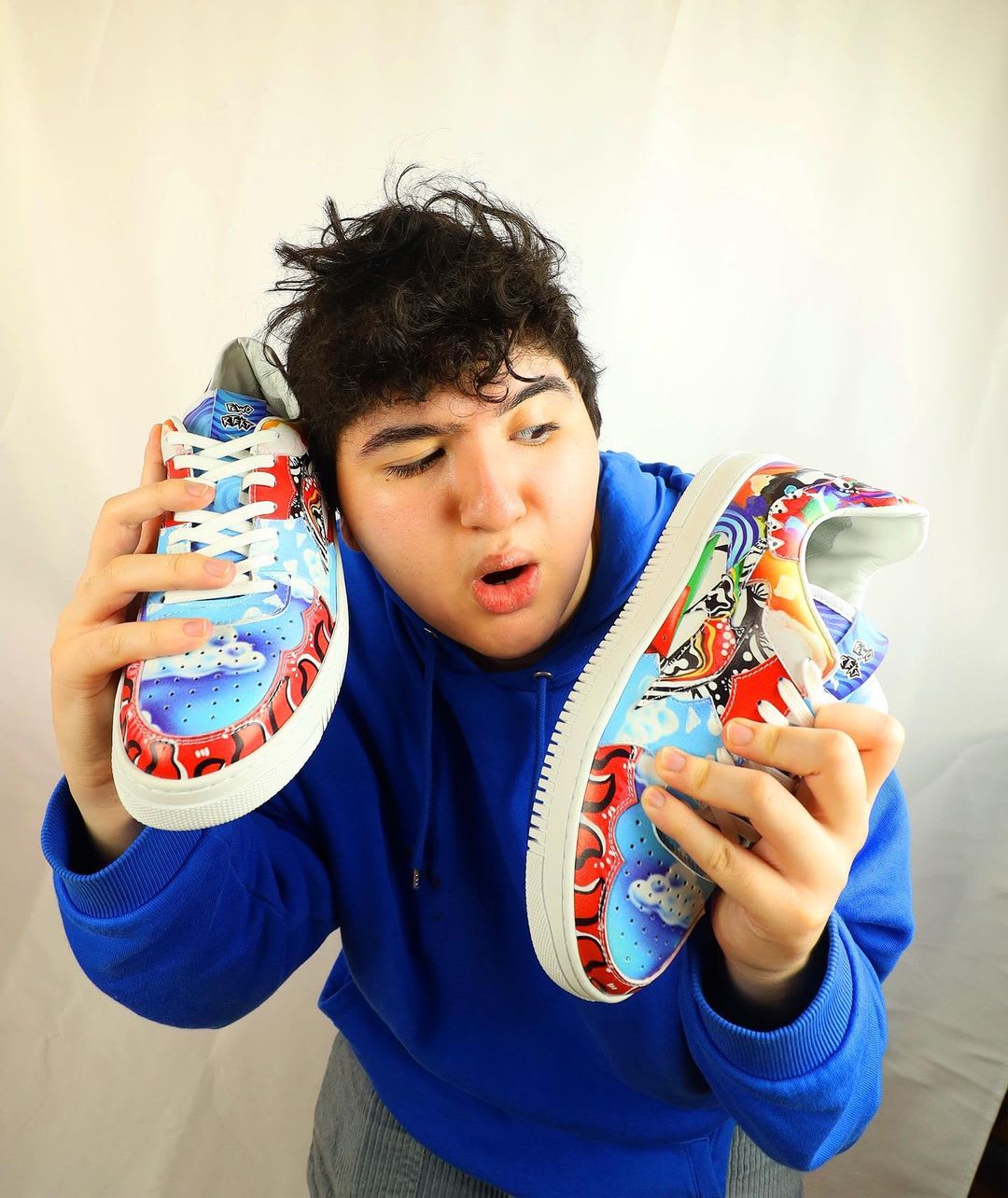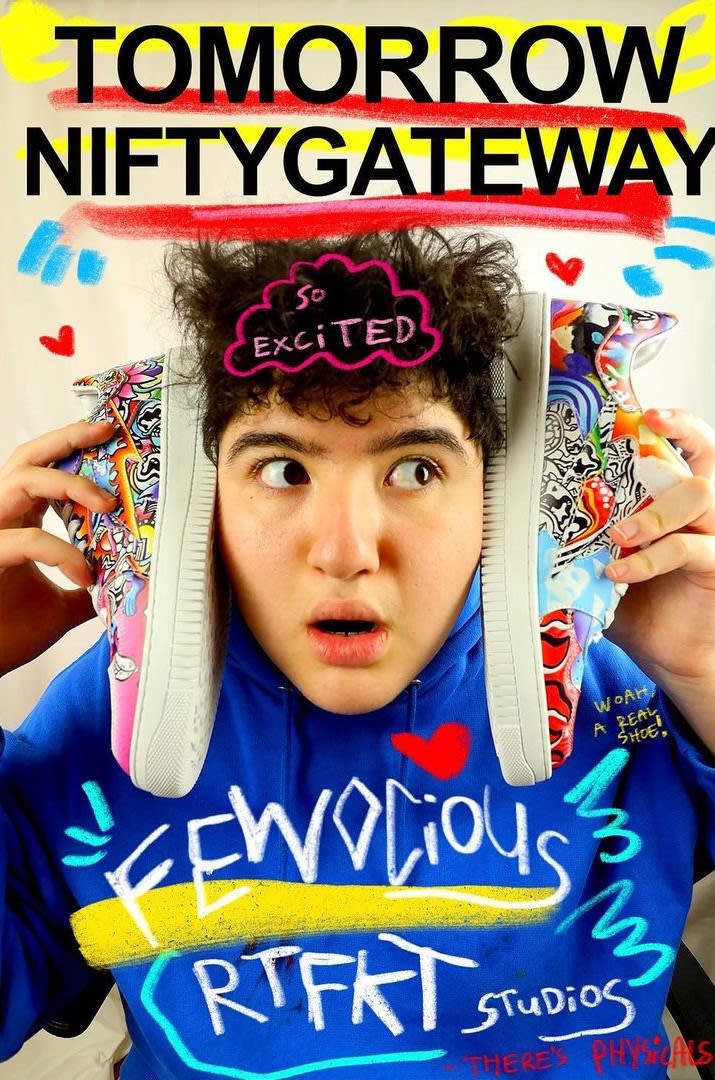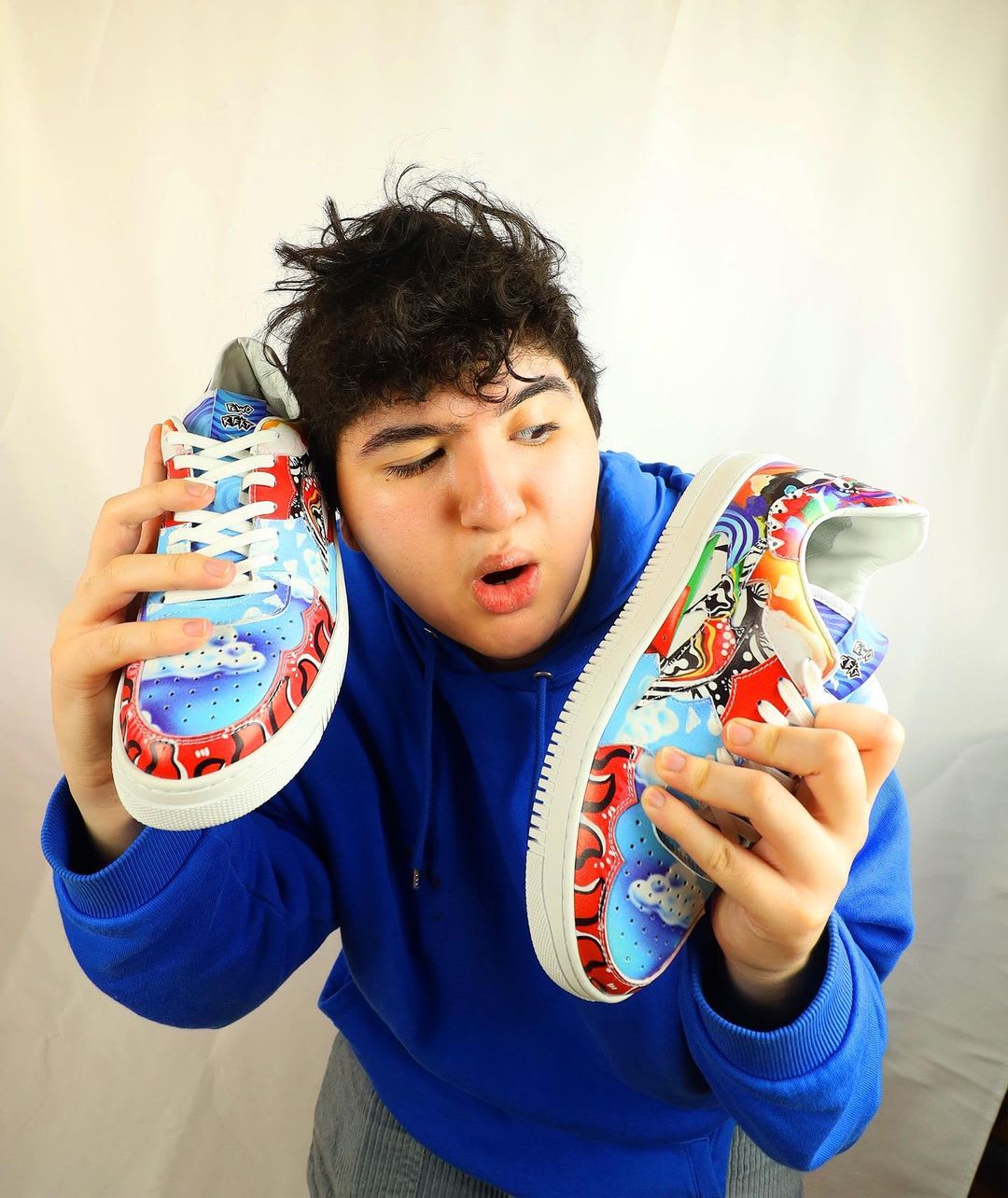 The two collaborated on a series of virtual sneakers, accompanied by digital merch in the form of a 'Drip', and a 'Charm'. Hopeful bidders could 'try on' the virtual sneakers on Snapchat before the sale began. The winners will also be able to redeem a physical, real-life pair of sneakers – though the brand is clear that the 'real' value item is the digital pair.
Remove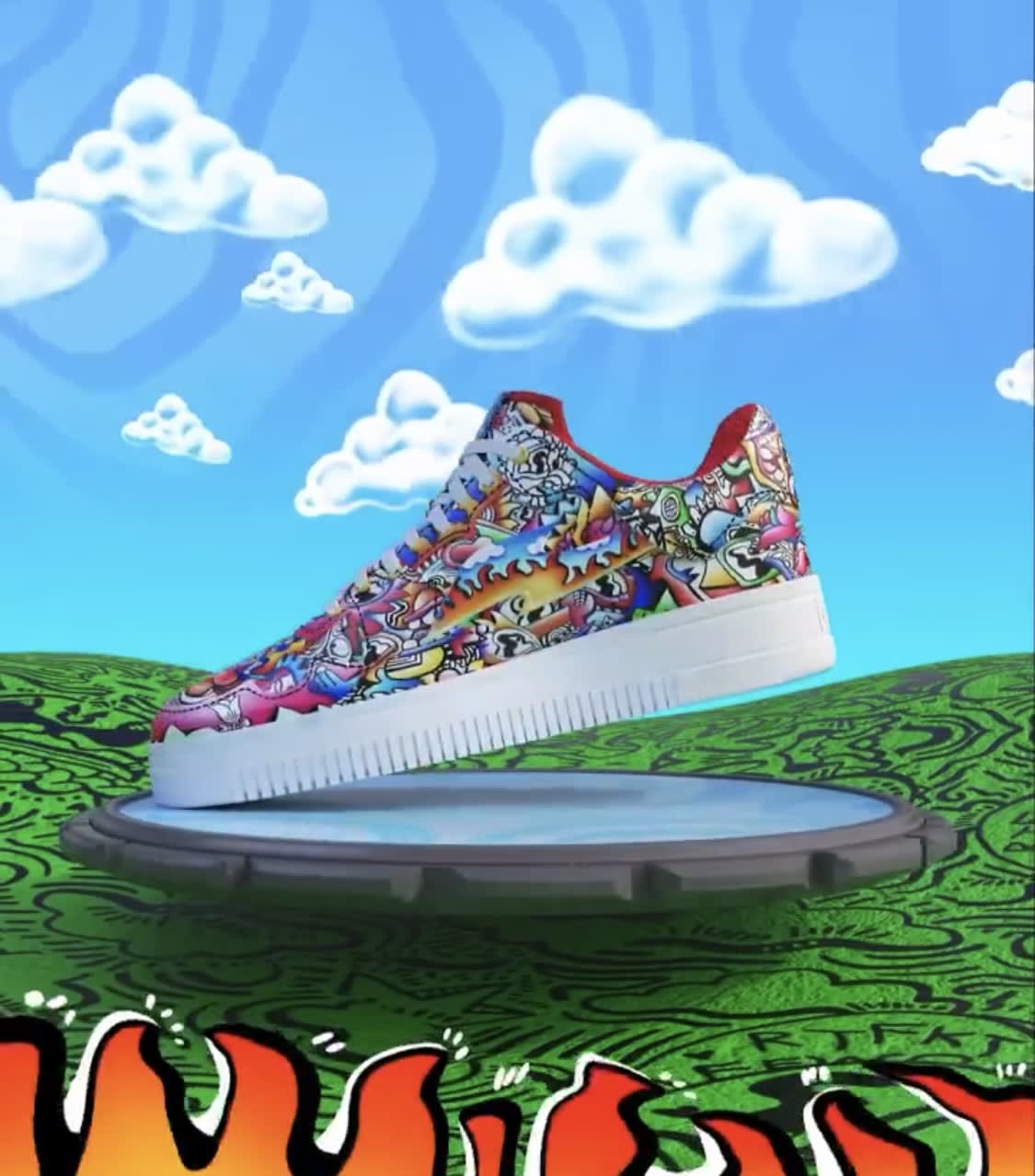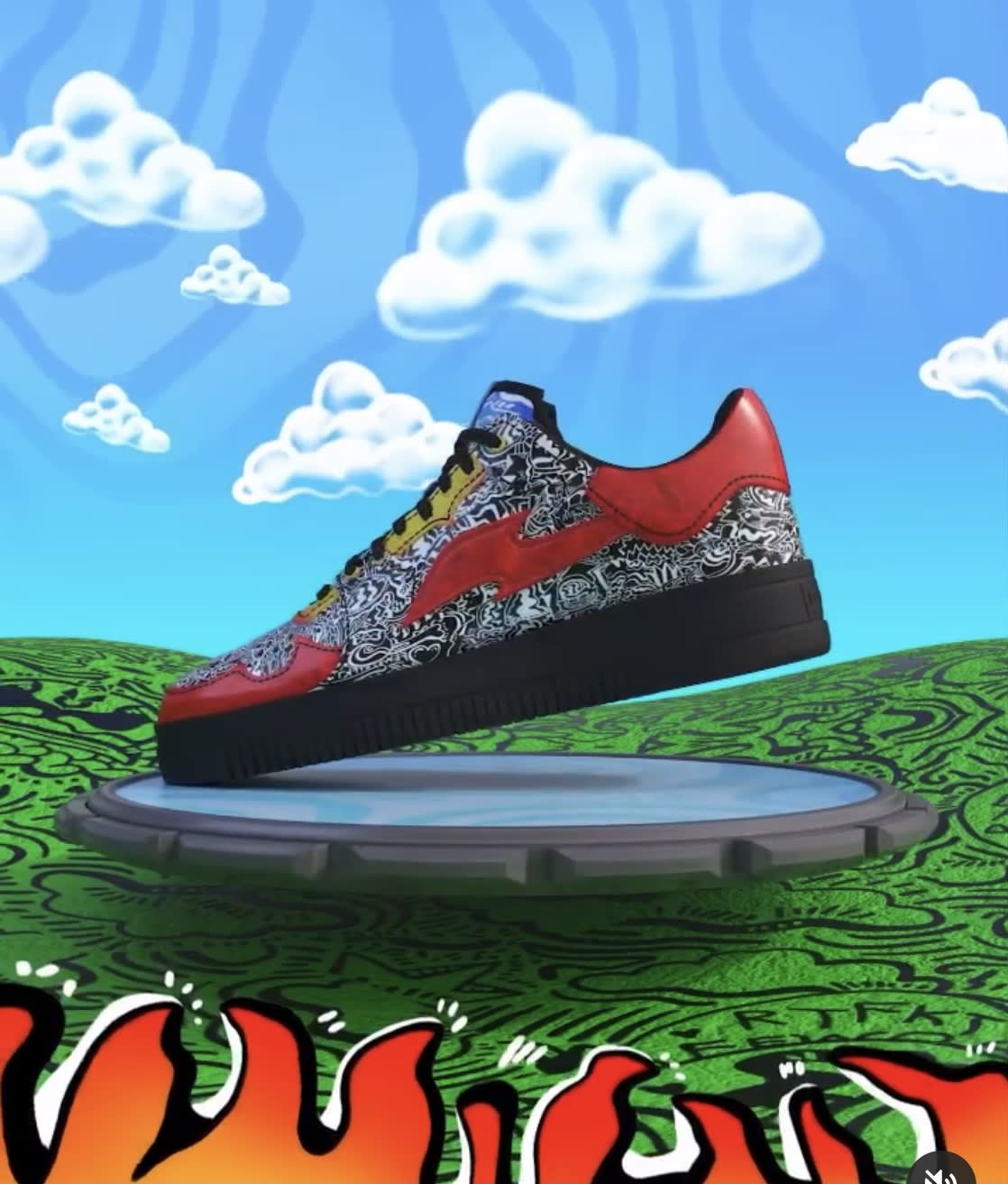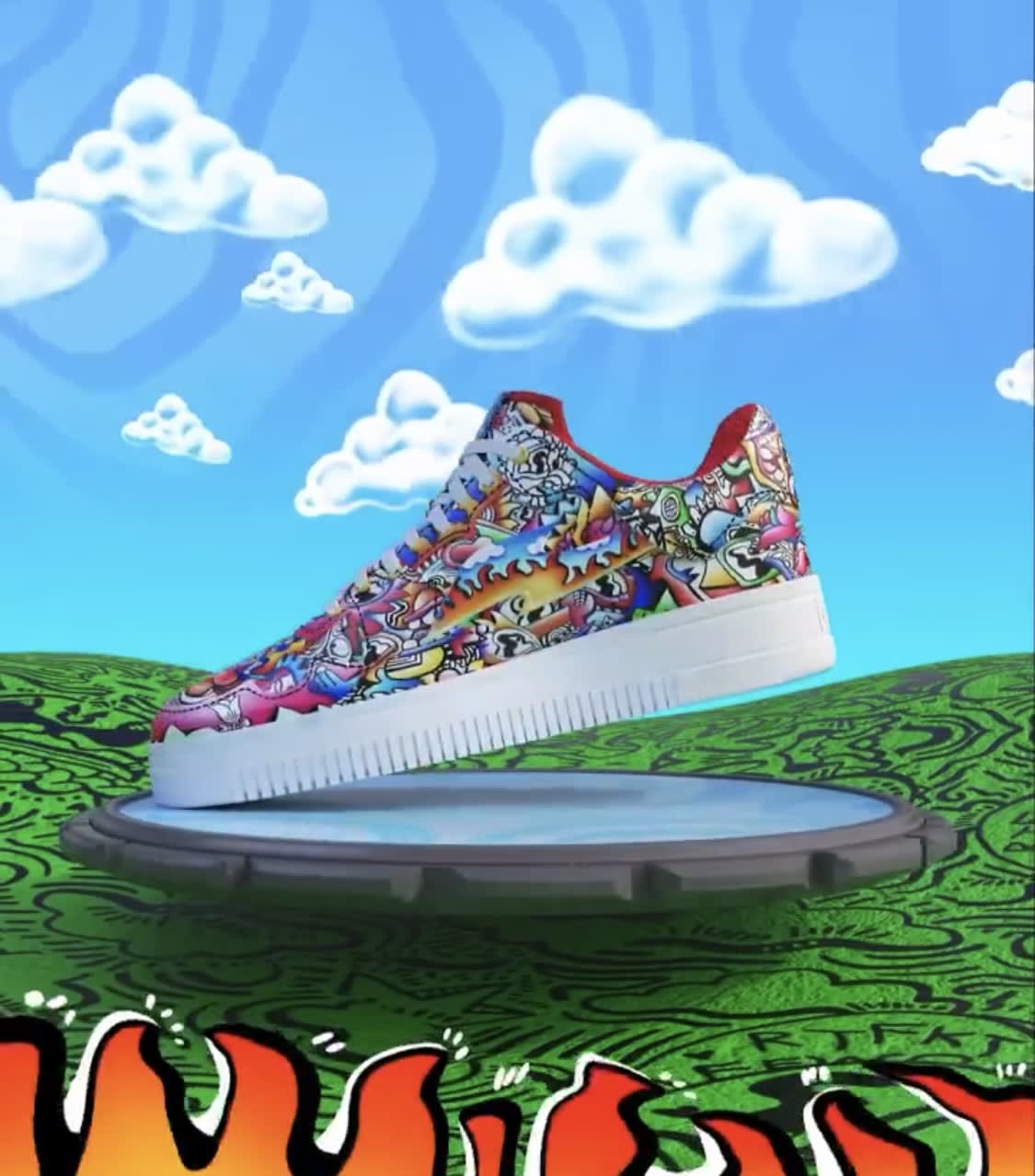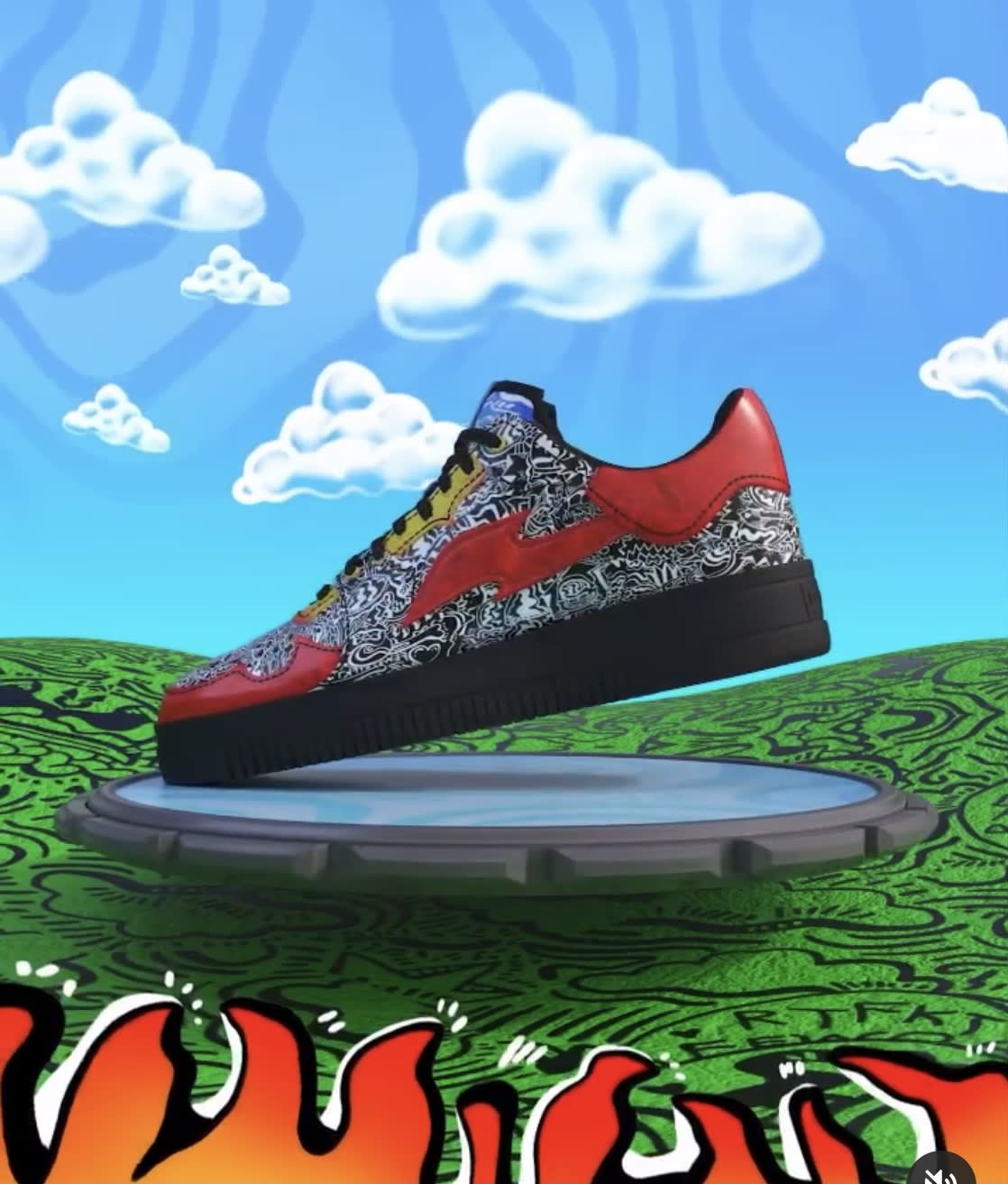 In total, across the three styles of sneakers made available, over 600 pairs were sold, reaching a total of over R46 Million. The 'Charm' merchandise, meanwhile, sold for R1.3 Mil, while the 'Drip' merch sold for R22k each. They have already appeared on the resale market at around R75k each.
Remove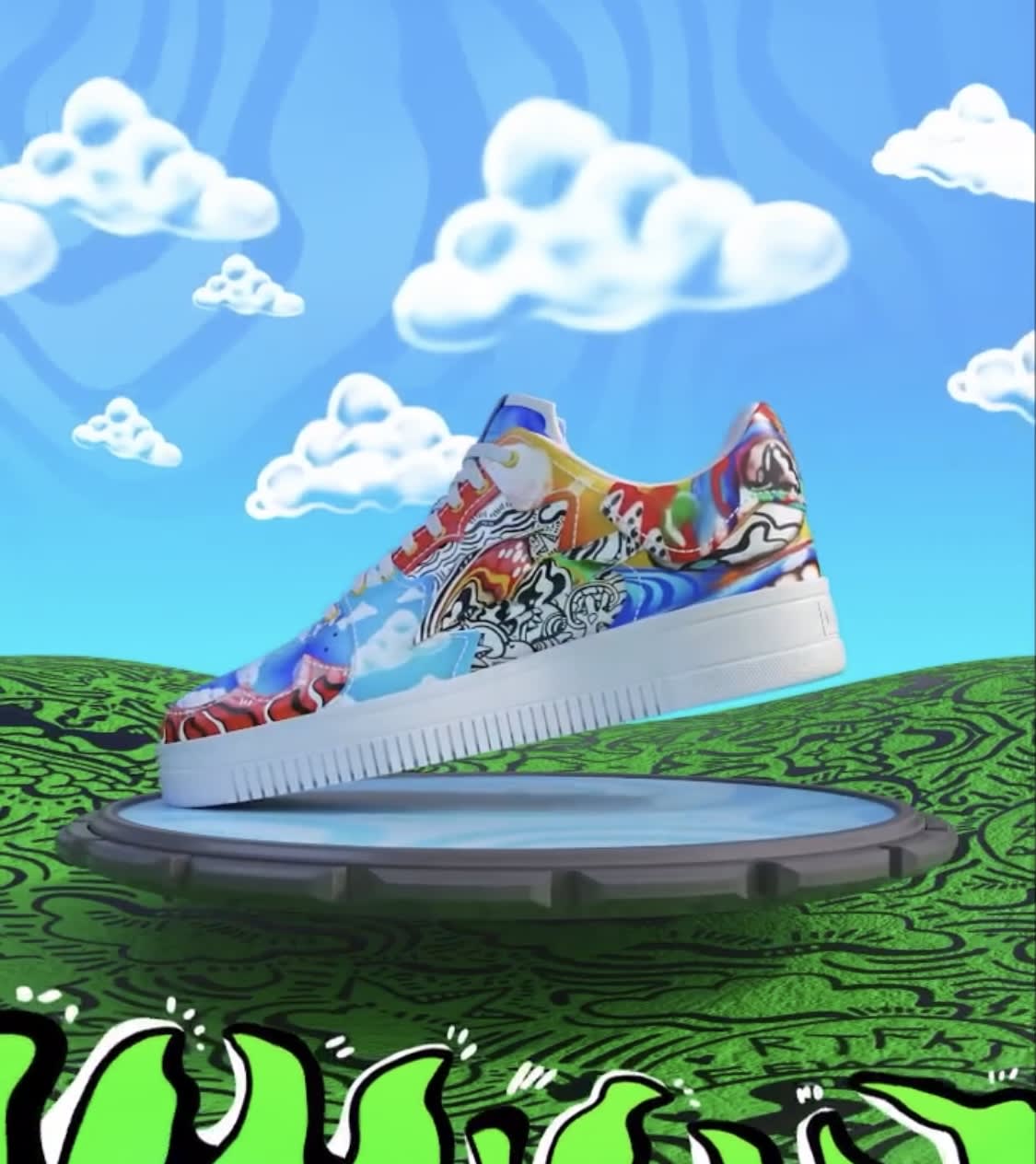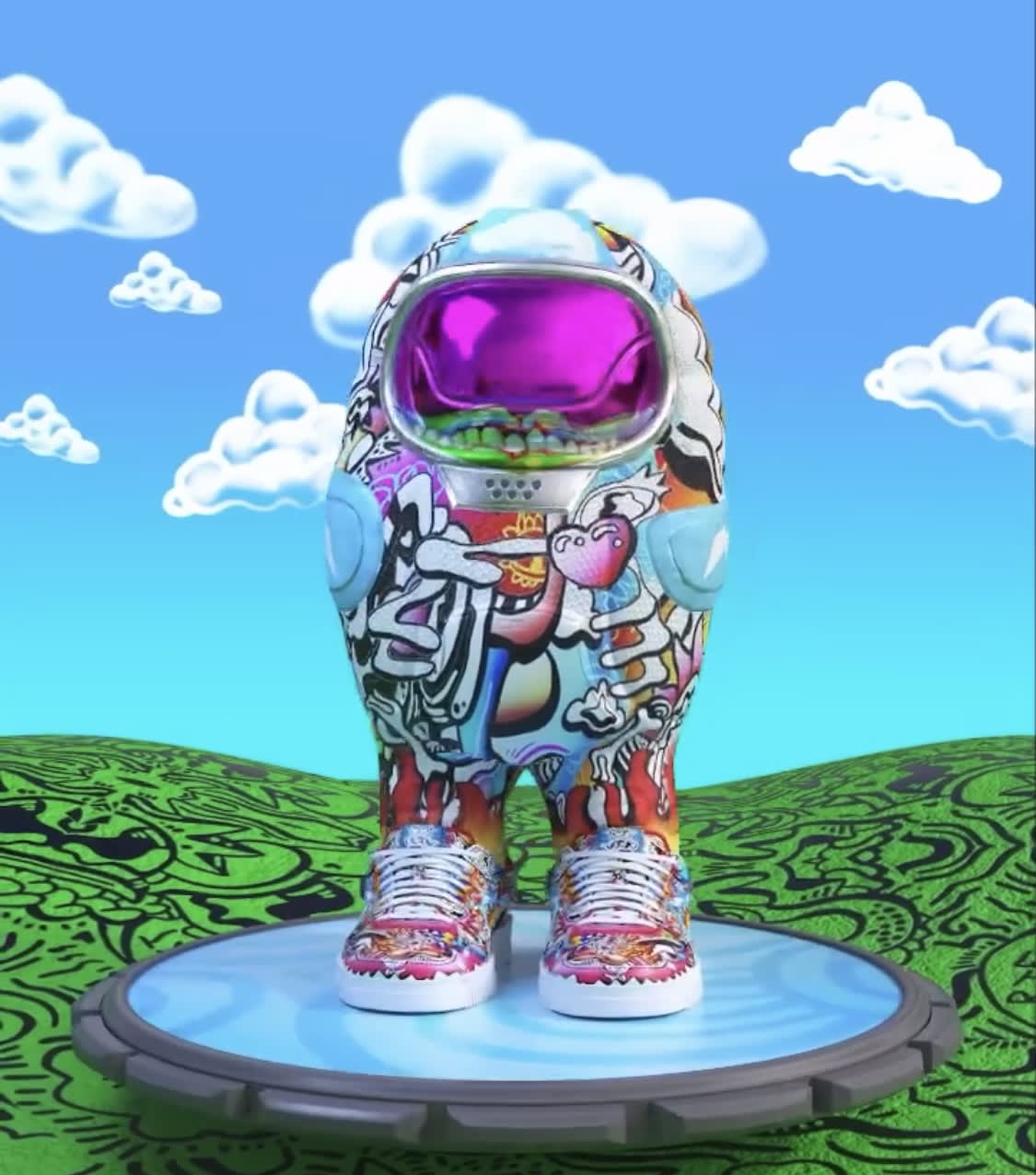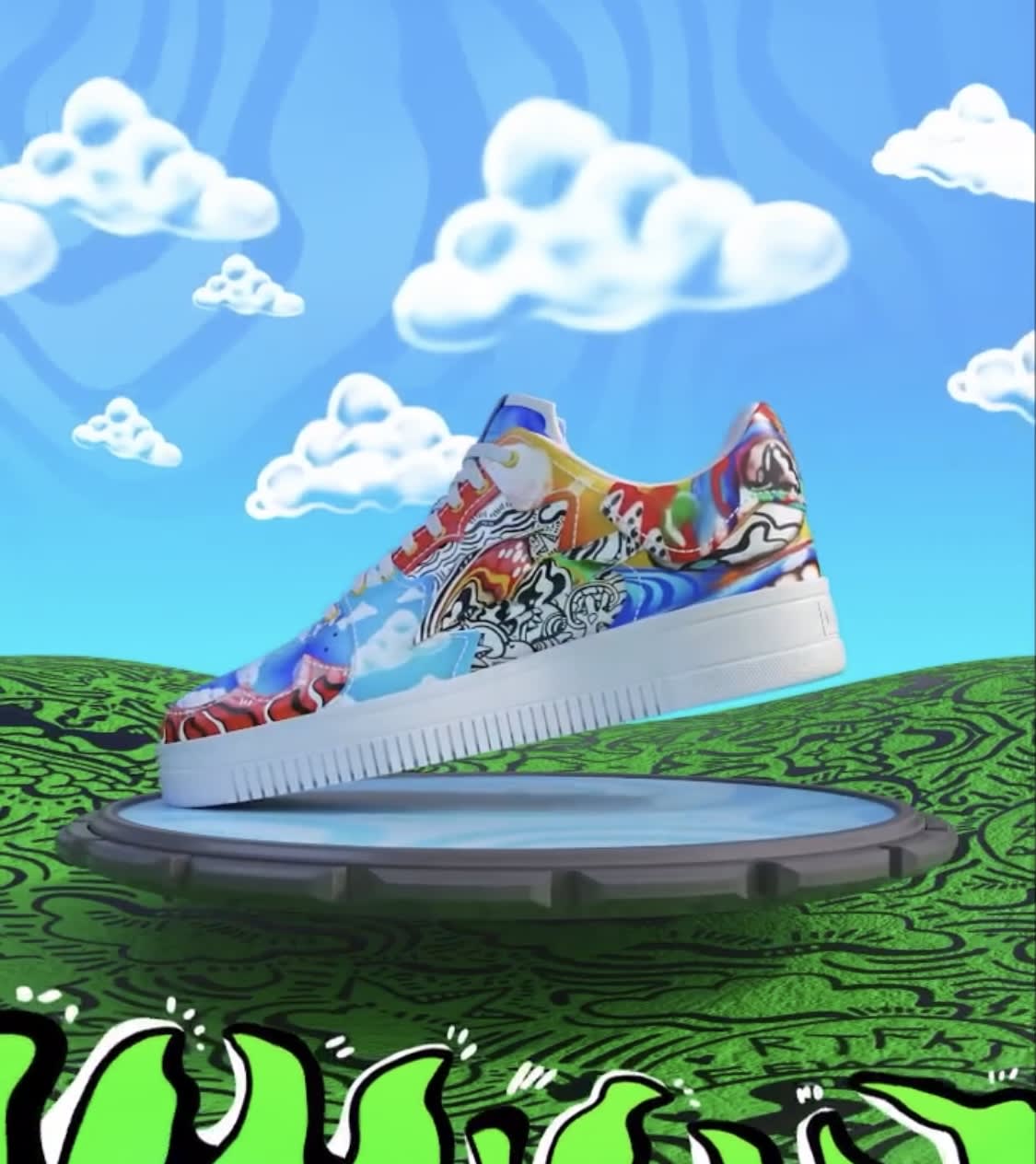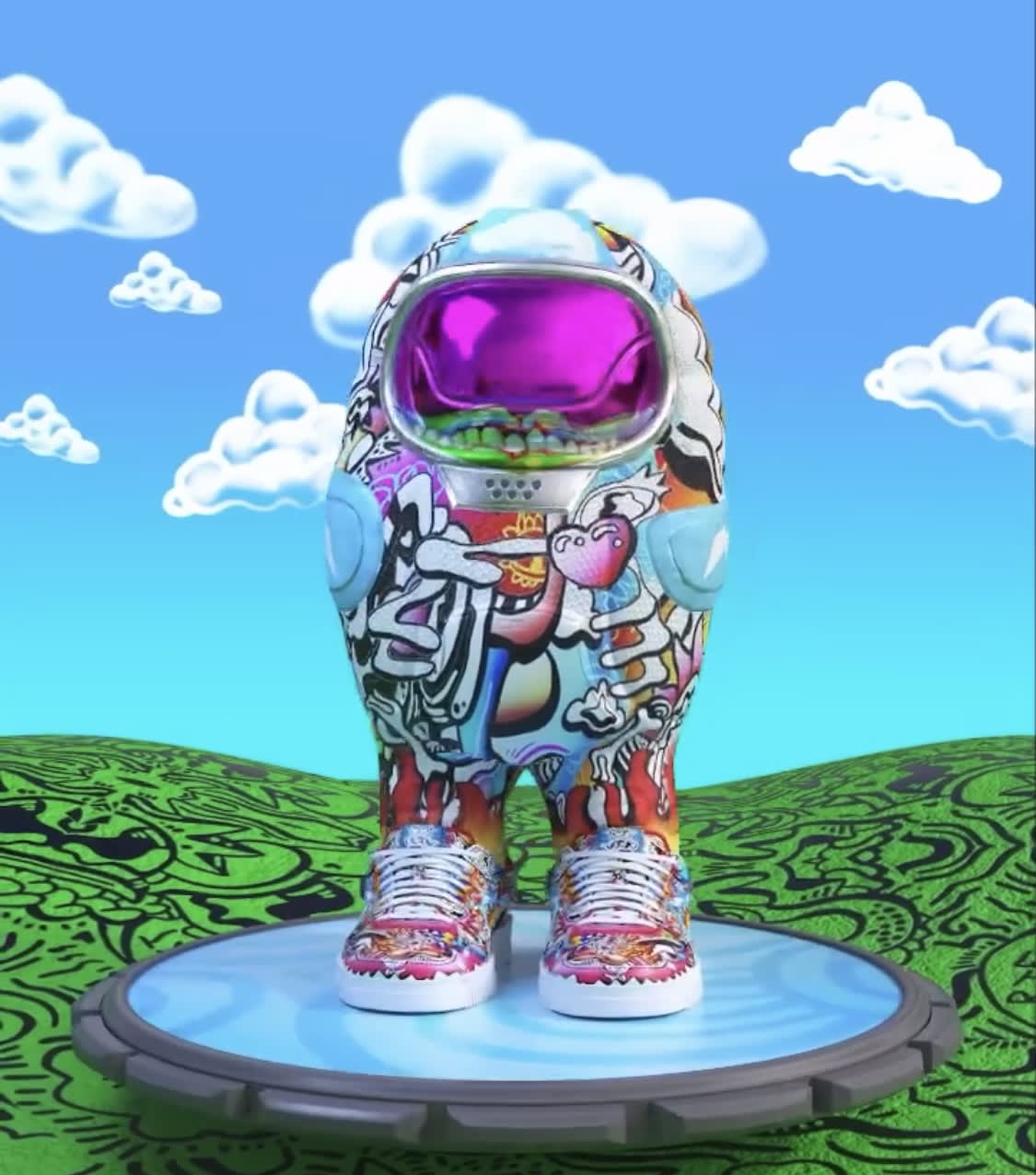 The extraordinary numbers point to the exponential boom in the crypto-art and NFT market, which is quickly becoming an appealing prospect for investors. Would you cop an NFT digital artwork?