Turning Trash Into Streetwear with Bafreckles Upcycling: Interview
Driven by passion and creativity, talented Johannesburg-based designer, Bafana Shandu Mbatha, turns discarded materials into wearable streetwear. Tshiamo Seape caught up with him for Shelflife to learn more about his work, his process and what he has planned next.




Tell us a bit about yourself for those who don't know you?

Remove
My name is Bafana, and I'm also known as Bafreckles. I'm a self-taught men's fashion designer, streetwear model, sneaker enthusiast and founder of Bafreckles Upcycling. My entire practice revolves around looking at the body as a product and clothing as the product's packaging. Most of my work is inspired by Nike and I repurpose products associated with the brand, including polyethylene shopping bags, duffle bags, drawstring backpacks and anything that can be translated into clothing design.

What is your design background?
Remove
My life has come with many lessons. I learnt to do things by myself, without depending on anyone. I would ask my mom if she could get me certain jeans and she would ask me what was wrong with the ones I already owned. So I decided to resize, patch and reinvent the jeans that I already owned. I borrowed her needle and thread and started working on altering my clothes to match what I saw as popular. From there everyone would come to me with their old straight-cut jeans and I would turn them into boot cuts. That's how the upcycling idea started.


A large portion of your work uses discarded polyethylene bags. Are there limitations to working with this material?

Remove
Polyethylene plastic is very fragile and very challenging to work with, especially when you have to re-form it and give it a different function in fashion. It's also not as flexible as a normal piece of fabric.
Remove


A casual scroll through your socials reveals that you are a proper 'Nike head'. What is it about the Nike brand that captures you?
Nike has made a significant move towards being more sustainable and eventually hopes to become a zero-waste brand. This is one of the reasons I fell in love with Nike. Not only that, but I know how their products are made and what goes into them is amazing.

I was always into their branding and the whole idea of a logo that can transcend language. The idea that you can take their logo and put it onto something else and make that mean something different is one of the reasons I appropriated the logo so much; I think it's fascinating to transform a logo that's so geared towards sports and innovation and put it on something that's not sporty. It's quite interesting.

Remove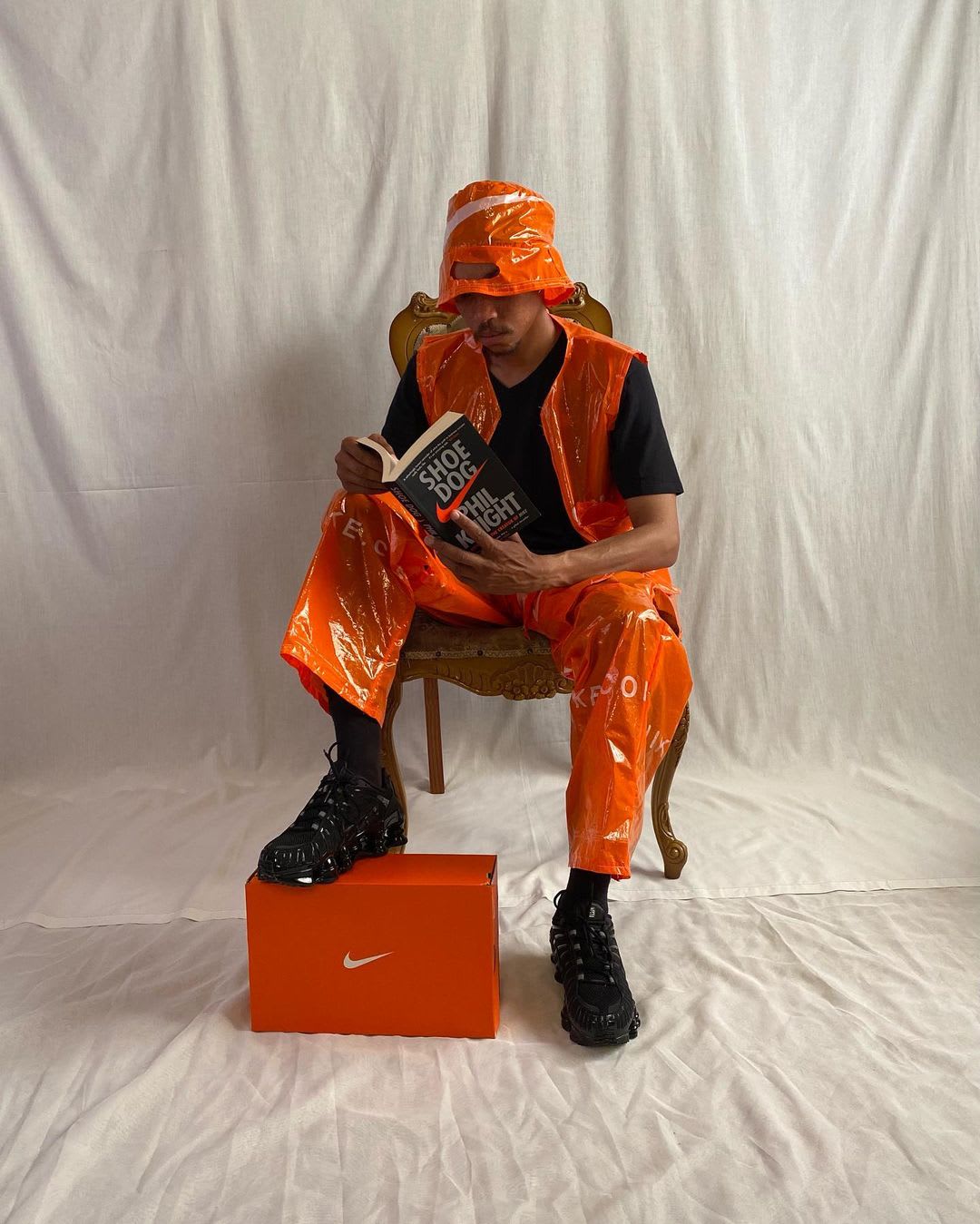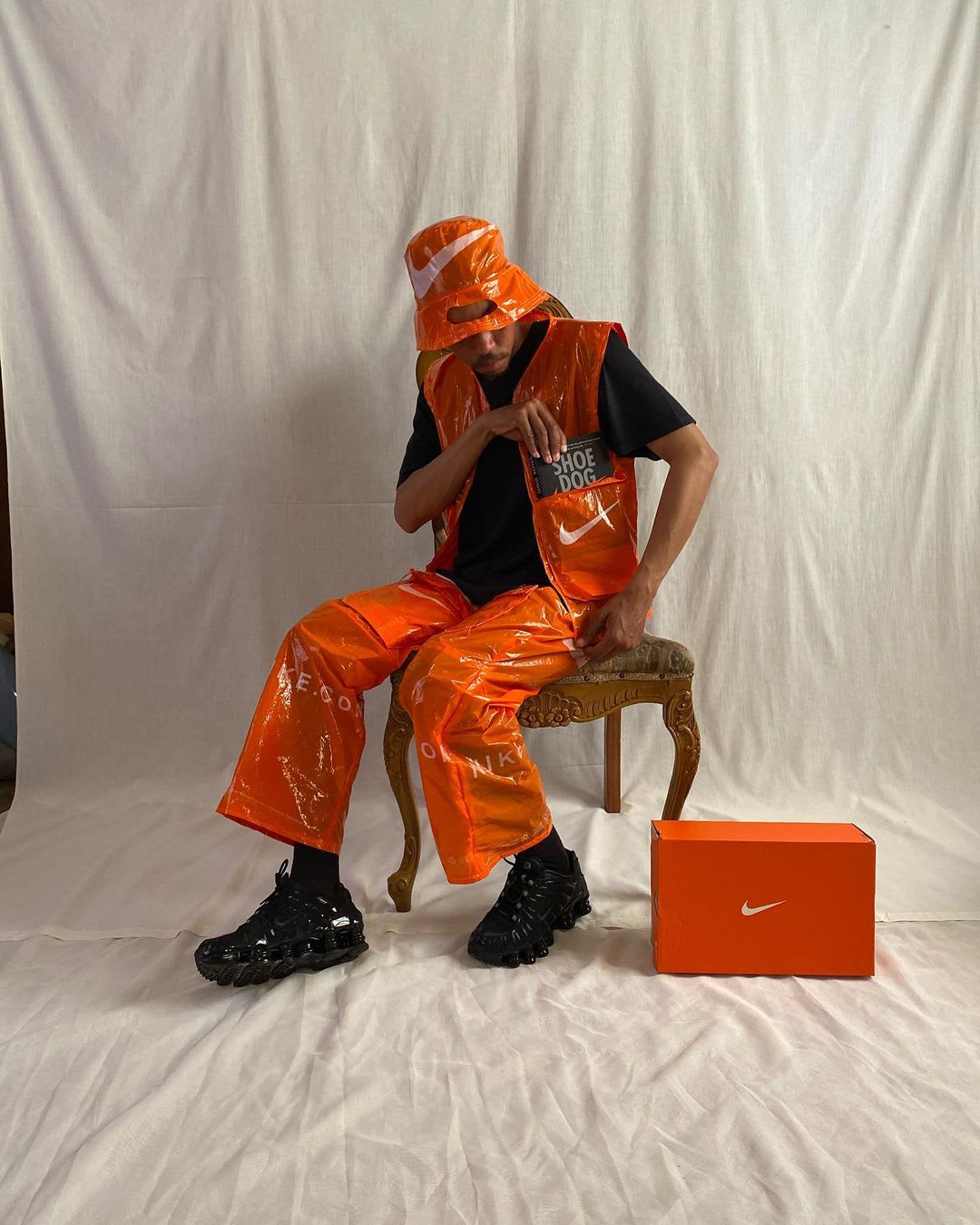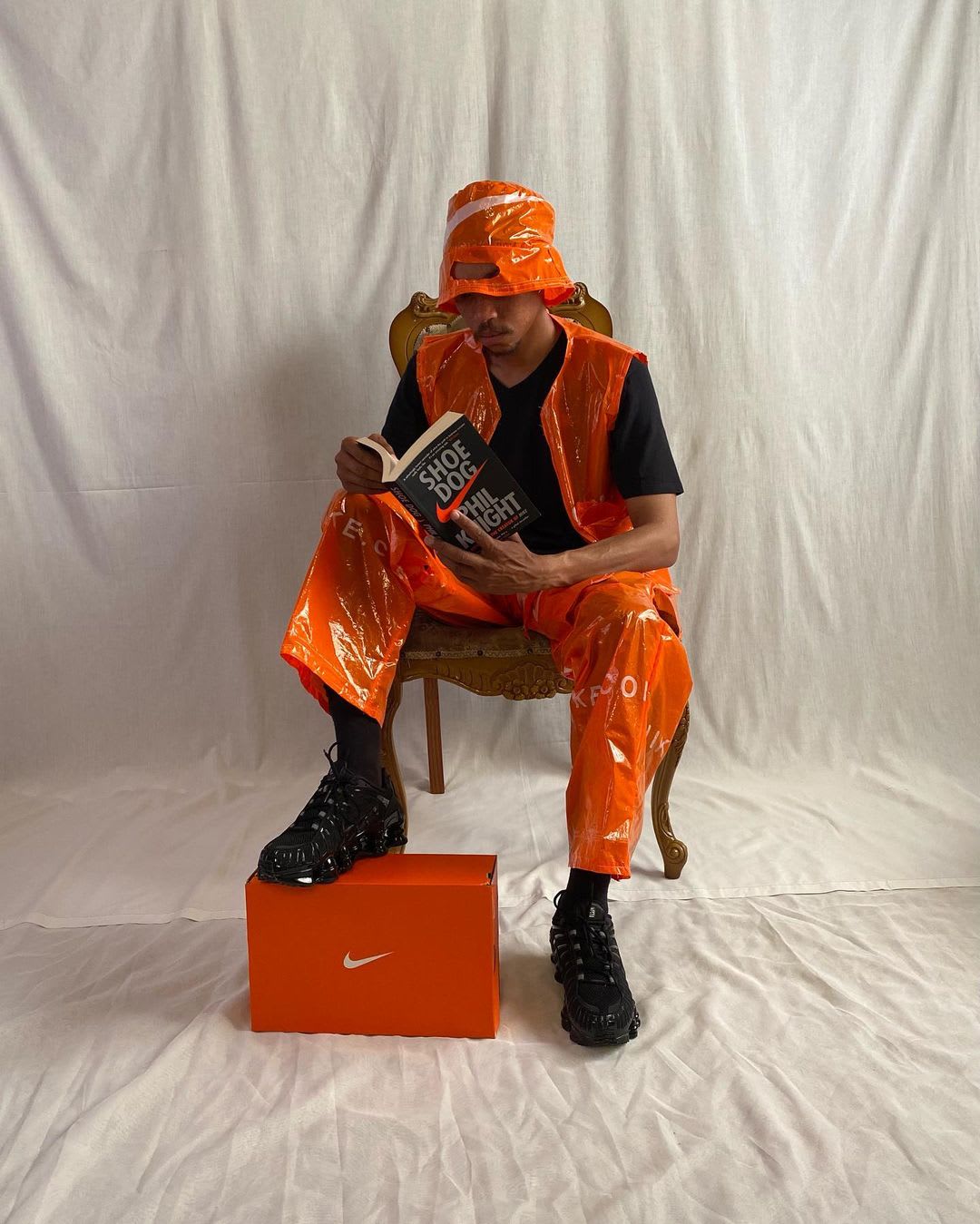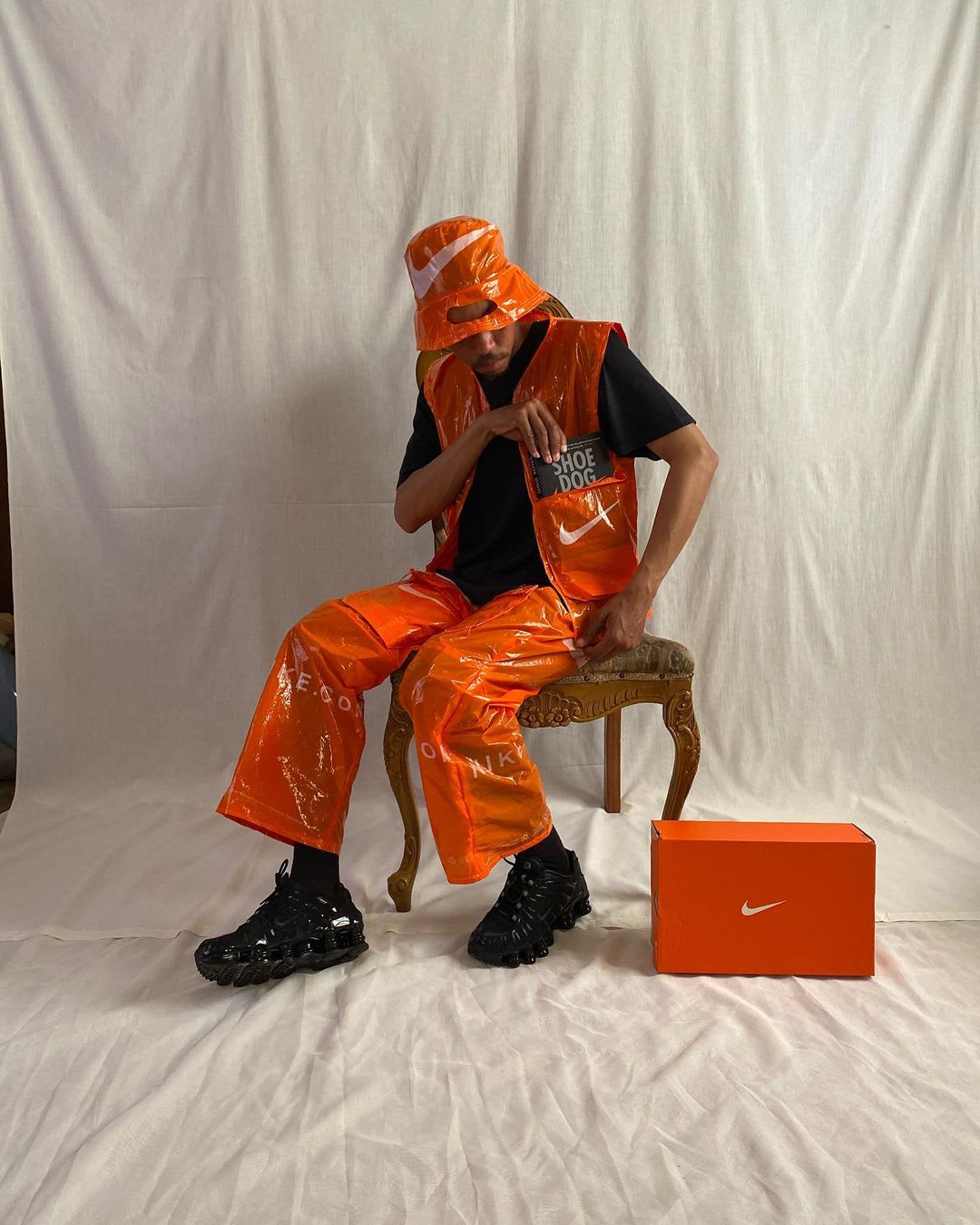 Upcycling is a response to a problem – an attempt to reduce waste by reframing what we consider it to be. Have you used – or would you like to use – your talents as a designer and creative to problem solve in other areas?

Remove
Definitely. Waste reduction has an impact on so many other areas. It reduces the need for production using new or raw materials, which means a reduction in air pollution, water pollution and greenhouse gas emissions.

Remove
Sneaker culture can sometimes lead to excessive consumption but a lot of your work deals with waste reduction. Is it sometimes difficult to square those opposing concepts?

Remove
No, not at all. There are many sneakers on the market that are made up of recycled materials and it shows that sneaker culture is slowly accepting upcycling as a more popular means of production. Sneaker restoration is also something that is becoming increasingly popular.
Remove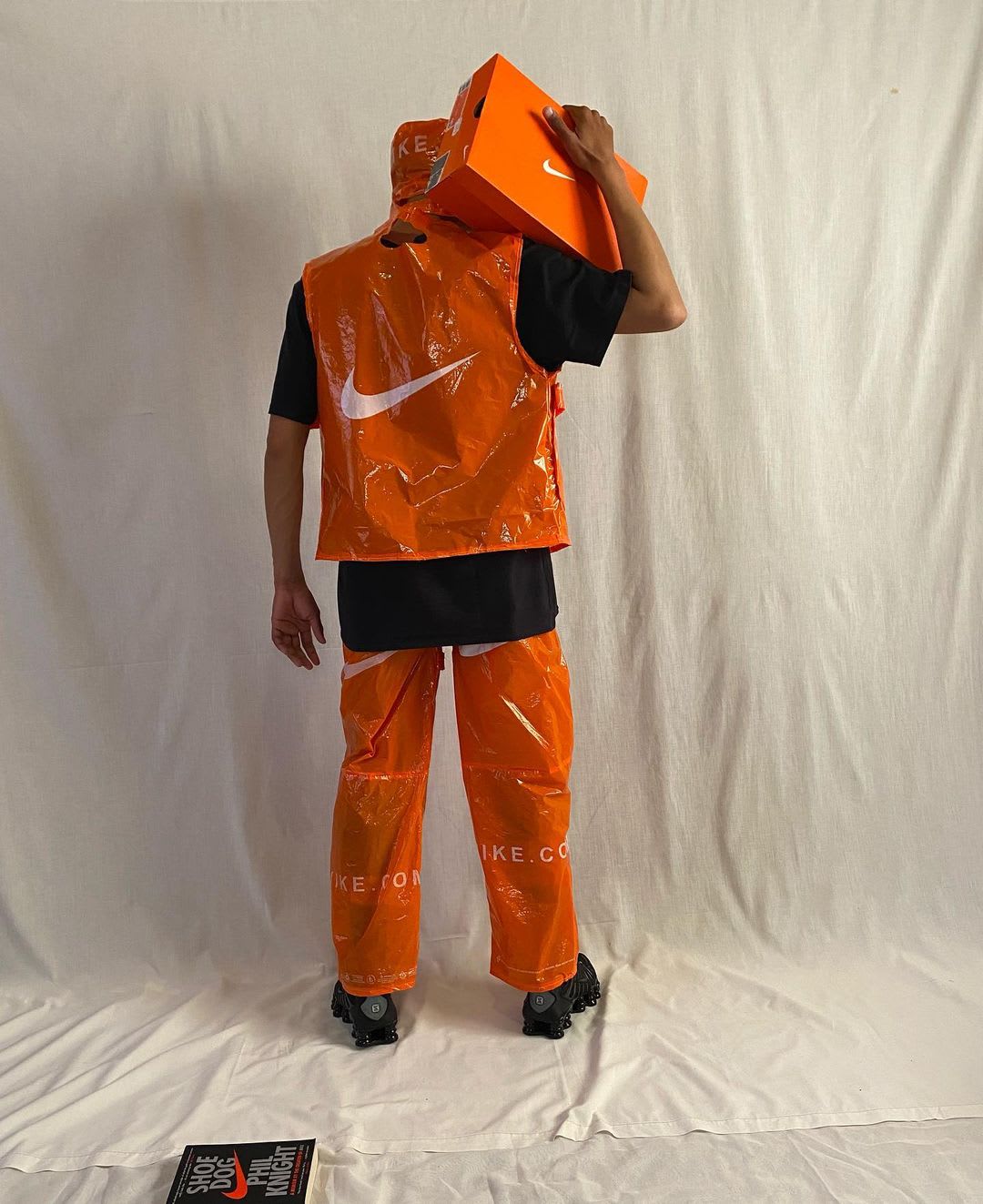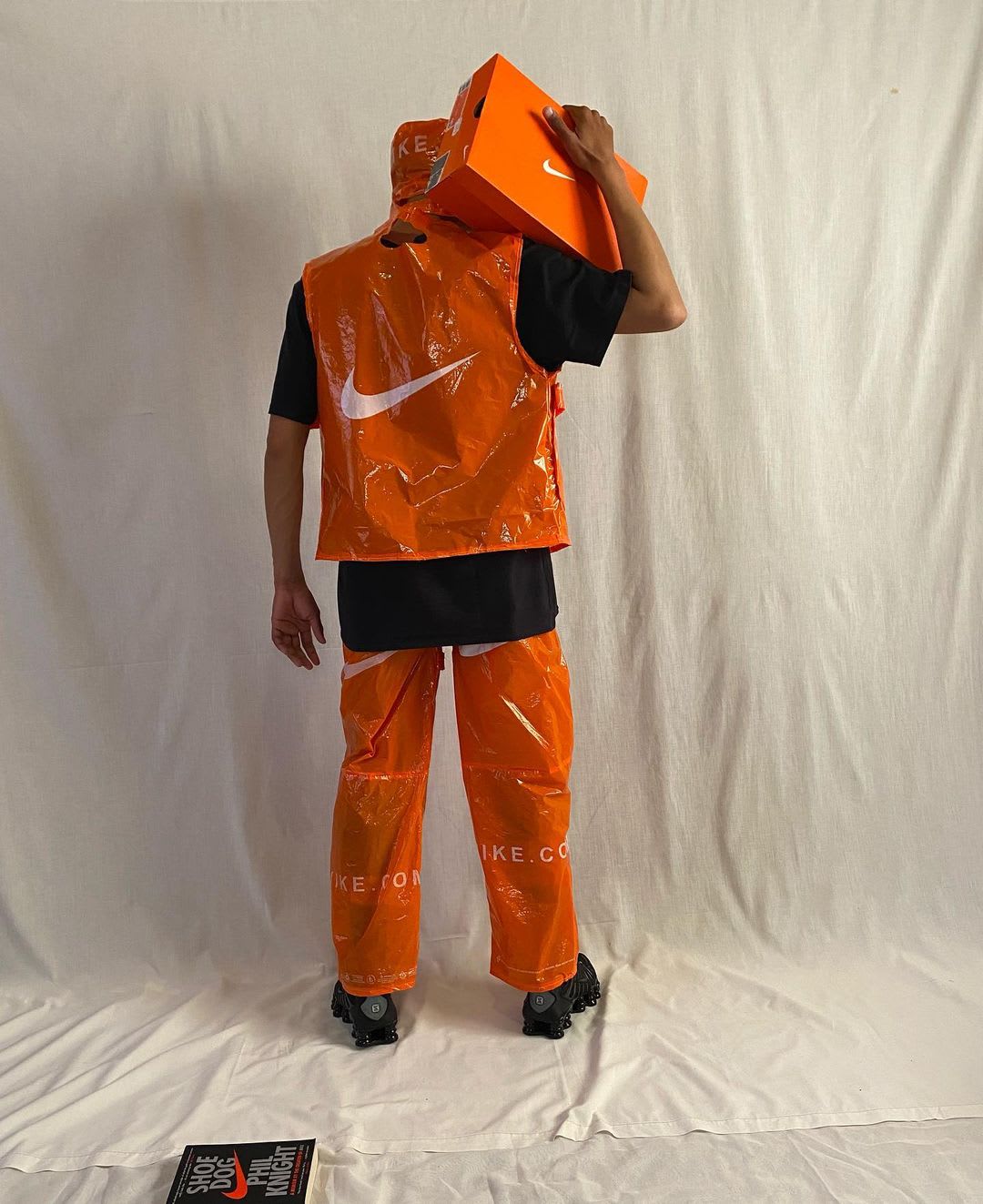 Remove
I recently started working on my own project where I collaborate with other artists. Basically, it involves artists who are willing to part with their clothing and allow me to reimagine the items in the hopes of giving these garments a second life.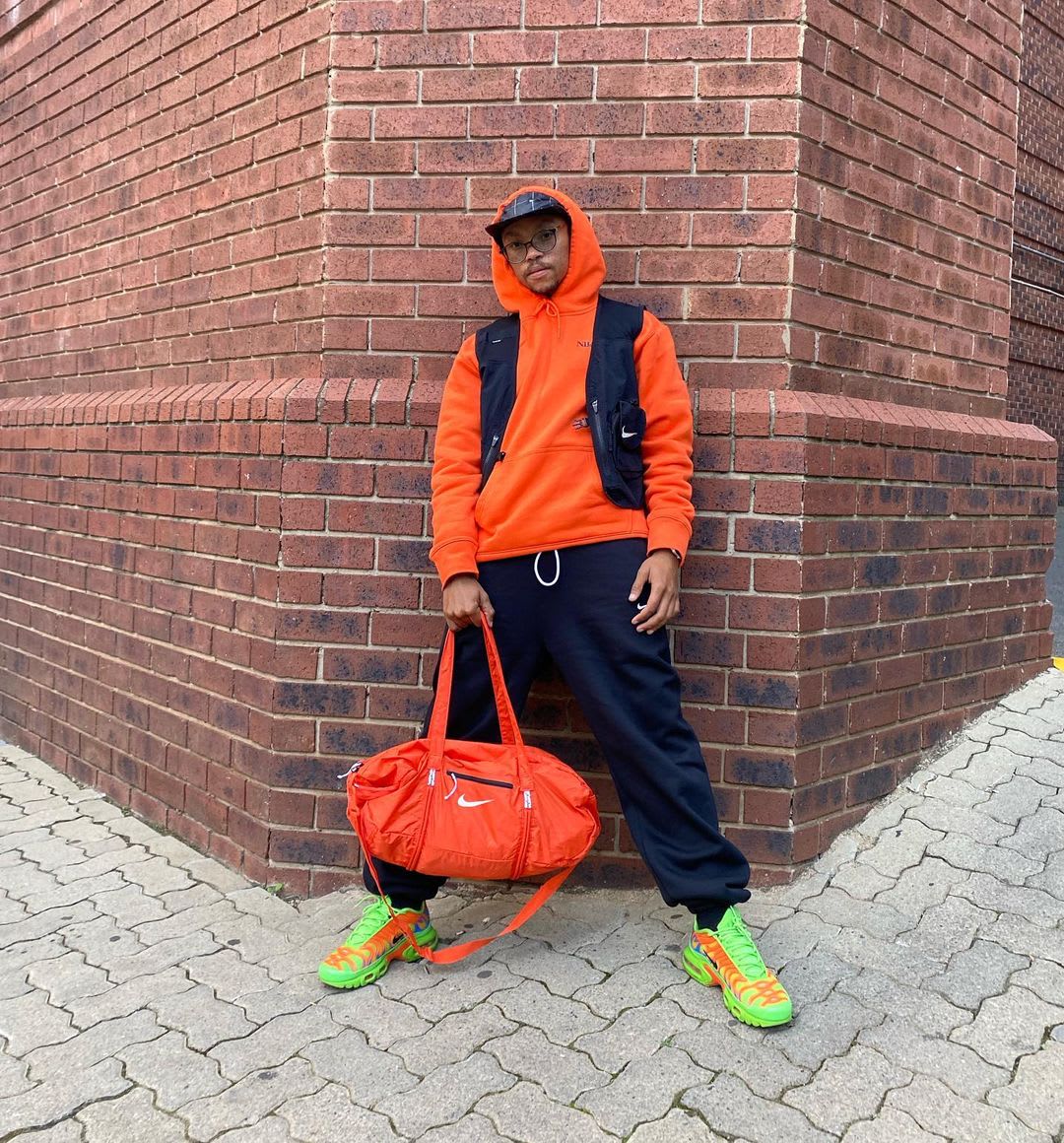 What would you consider your biggest personal or professional achievement so far?
Remove
I think moving away from the norm and using material that's not traditionally associated with fashion has been the biggest achievement. I've proven that materials like plastic – especially plastic bags – can contain so many more ideas and concepts within them. In that way it's been a beautiful experience. It just depends on how you look at it and what you want to do with it.

Remove
What's next for you?
Remove
That's a question a lot of people ask me. It's a bit tricky. I can't predict what's next but I hope that my work is seen by the world. I would also like to see my work exhibited to give people a chance to see me and what I do in person, because many folks don't believe that I'm the one who's really behind all the projects that I've been working on.



Remove