The History of Nike's Raygun
Having first appeared in 2005 on a Nike SB Dunk, the Raygun colourway and concept is remembered by many fans as an iconic piece of the rich Swoosh history.

During the spring of 2002, Nike Basketball debuted a three-part ad campaign that transported viewers back to an alternate reality (circa 1975) where the brand's top endorsers played against hoopers of this other era. The second of these spots brought to life Nike's own version of a super team, called the "Roswell Rayguns." They were a fictional basketball team struggling to win matches until a strange event occured. The story goes as follows...

"Few people know the story of the 1975 Roswell Rayguns, that year's laughing stock of the ABA. The team struggled until mid-season, when something very strange happened. A time-traveling funk ship arrived in Roswell, and out walked Dr. Funk and his line-up of mid-2000's all-stars, stylin' and profilin', to join the team and absolutely dominate the ABA. In addition to all the talk around the futuristic basketball skills of the Rayguns' new lineup, the league was buzzing about their Dunks, which, rumor has it, were developed deep within a top-secret Nike testing facility in 2005."

Remove
Released at the height of Nike SB's Pink Box era, this iconic SB Dunk was the official time-traveling team shoe of the Rayguns. (Pairs now sell for around R18k). The legendary raygun-toting alien mascot then returned in 2019 to add fear to the eyes of any unworthy opponents once again.

The OG's solid orange upper was swapped for a tie-dye pattern on this heritage colourway. The new pattern served as a fitting tribute to the late Nike SB legend, Sandy Bodecker (below), who so often wore a Rayguns hoodie with this tie-dye pattern. See 2019's reissue which resells for about R8000 today. This year the colourway has also been applied to the beloved Air Force 1 model, switching the Alien for a green embroidered Basketball. (Dropping 8 January)
Remove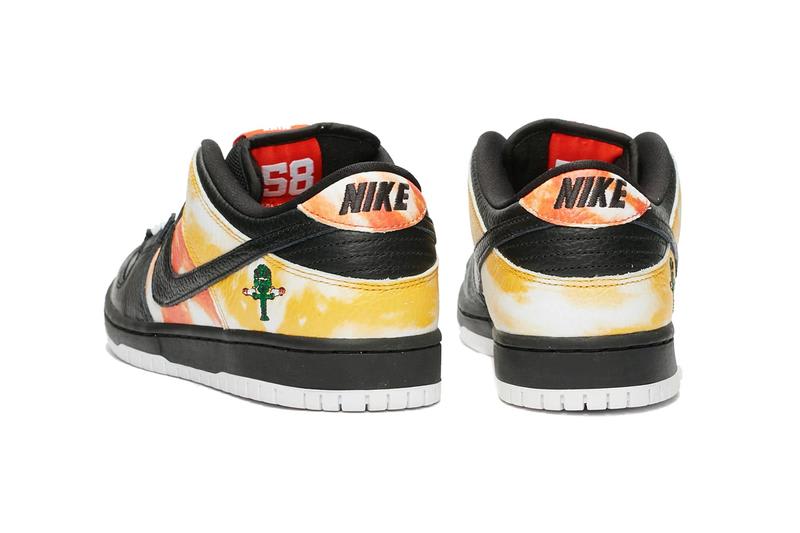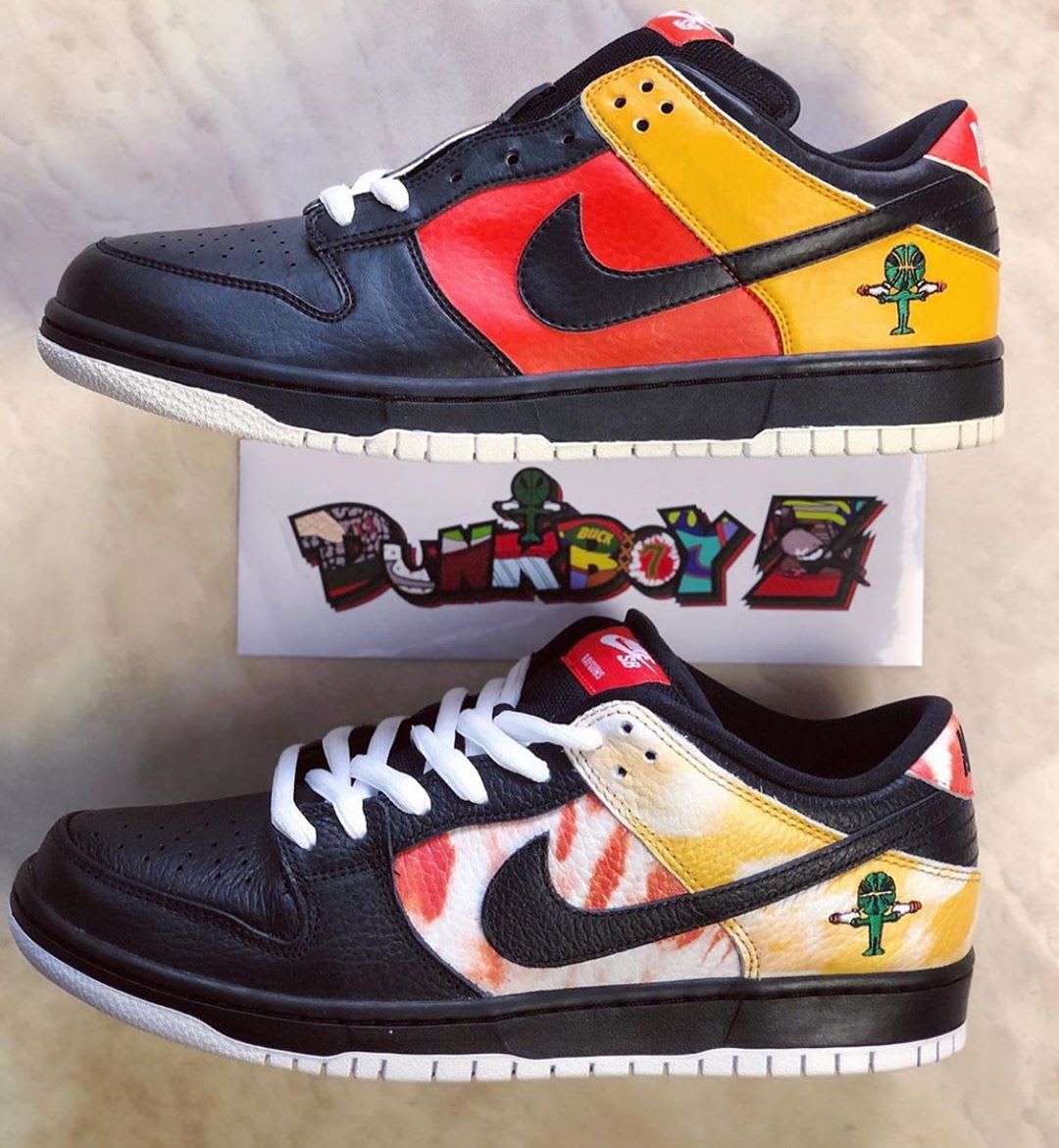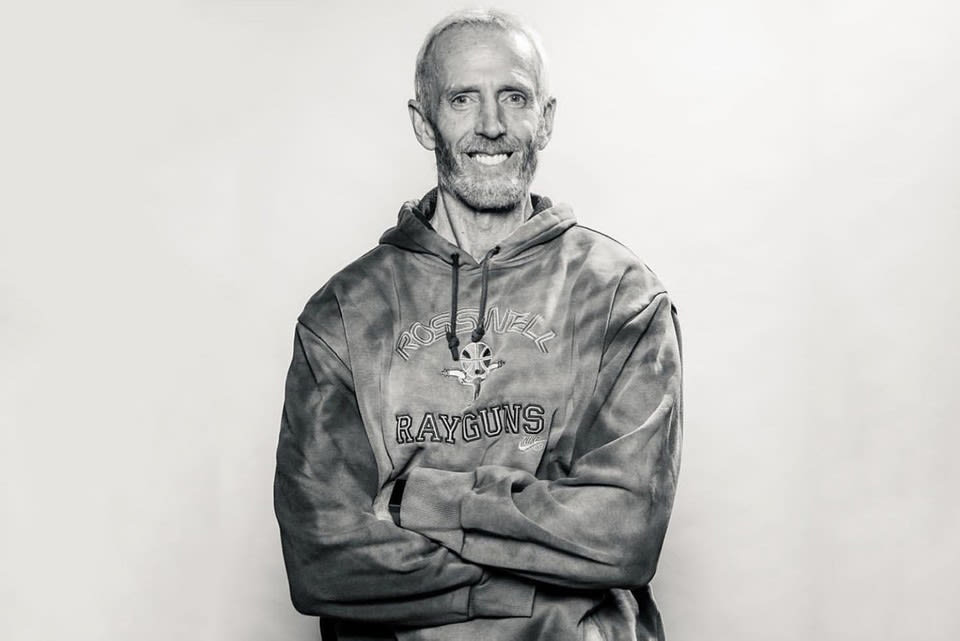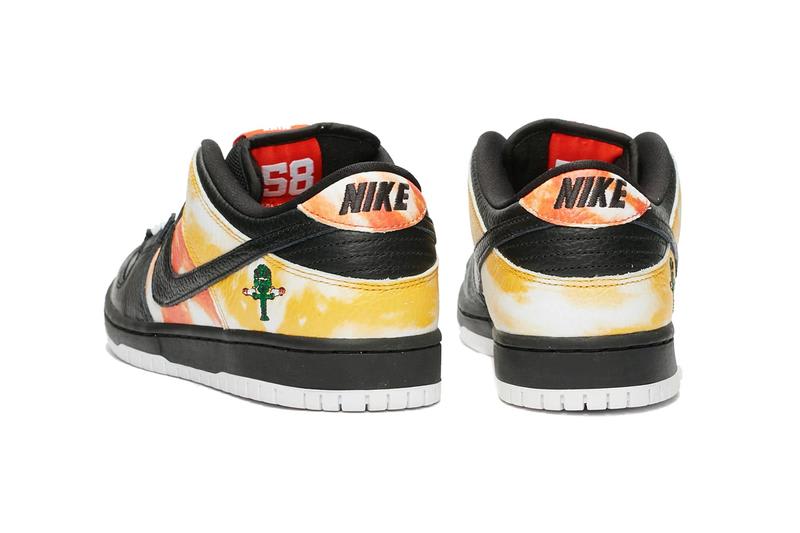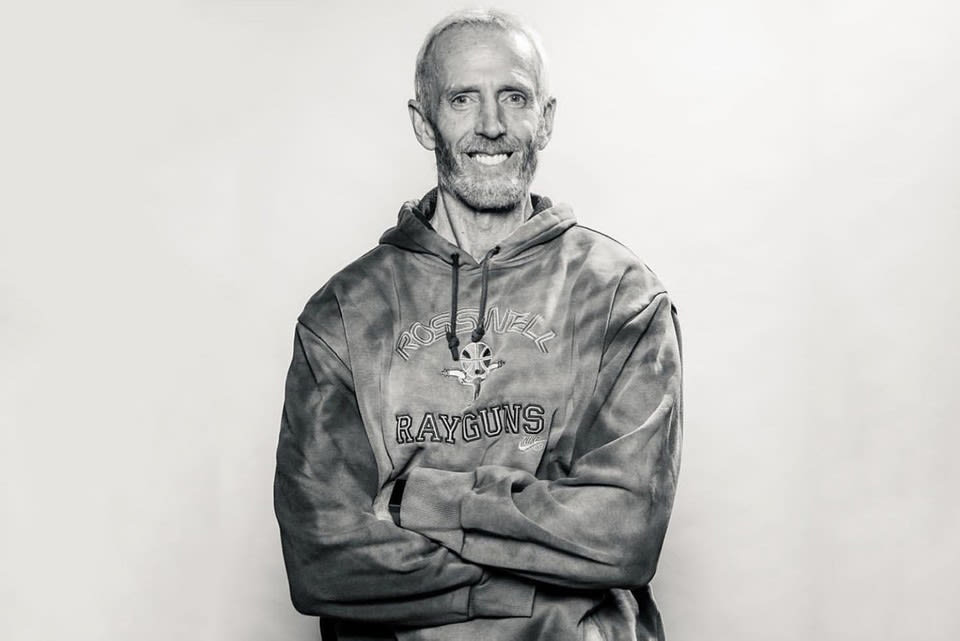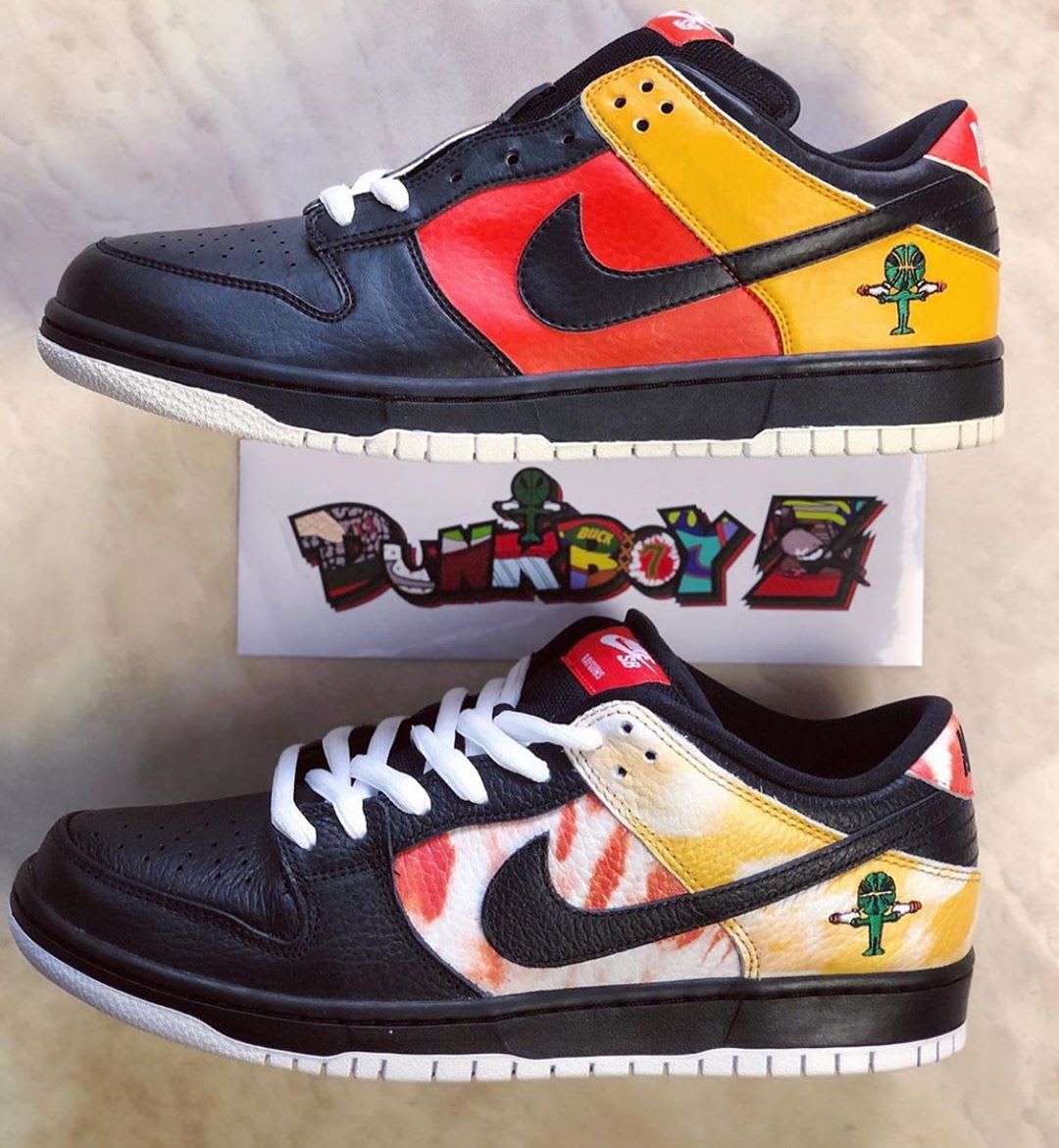 See the original Rosewell Raygun Adverts below! Look out for the follow-up bonus advertisement called the 'Funk Ship' featuring Snoop Dogg!