Store to Store: Maison Chateau Rouge
Creating a bridge between African and Parisian cultures, Maison Chateau Rouge offers a truly unique take on fashion, houseware and sneakers. In recent years, the French brand has been getting some serious hype thanks to their work with Jordan. From (arguably) one of the best Jordan 1 Mids ever released to African upliftment and a fast-growing brand, here's a brief look at Maison Chateau Rouge's journey leading up to their recent collection with Jordan.
Founded in 2015 by brothers Youssouf and Mamadou Fofana, the duo started creating the brand by creating Maison Chateau Rouge tees. With these tees taking off immediately, the brothers knew they had started their mission to rebrand the image of Paris' most famous African neighbourhood.


'It was imperative that we put the shop in Chateau Rouge. What's important for me is authenticity, and telling a story that's true,' says Youssouf. 'The name is a bit comic, because we're in Paris – the capital of fashion! Yet we've put together 'maison' – which traditionally refers to Chanel, Dior and so forth – and Chateau Rouge – the working-class African neighbourhood. And it's worked a charm, because it's very recognisable: every Parisian knows Chateau Rouge.

The Fofana brothers are children of Senegalese immigrants who moved to Paris in the 1970s and 1980s, and this connection touches every aspect of their work, focusing on three main areas: food, fashion and crafts. Located at 40 Bis Rue Myrha in Paris, the brand has designed or co-designed everything from cushions, backpacks and T-shirts to hibiscus tea and of course, Air Jordans.
Remove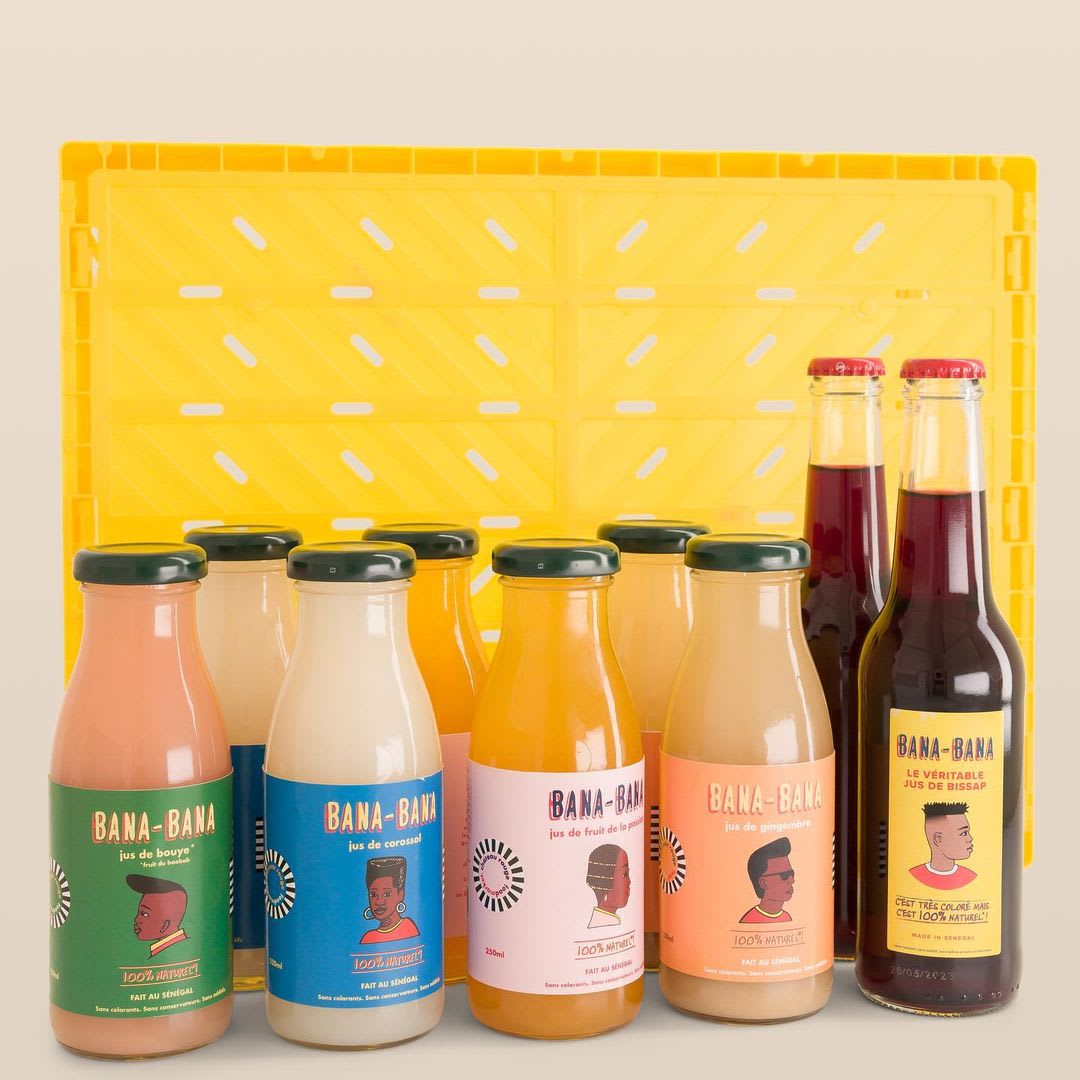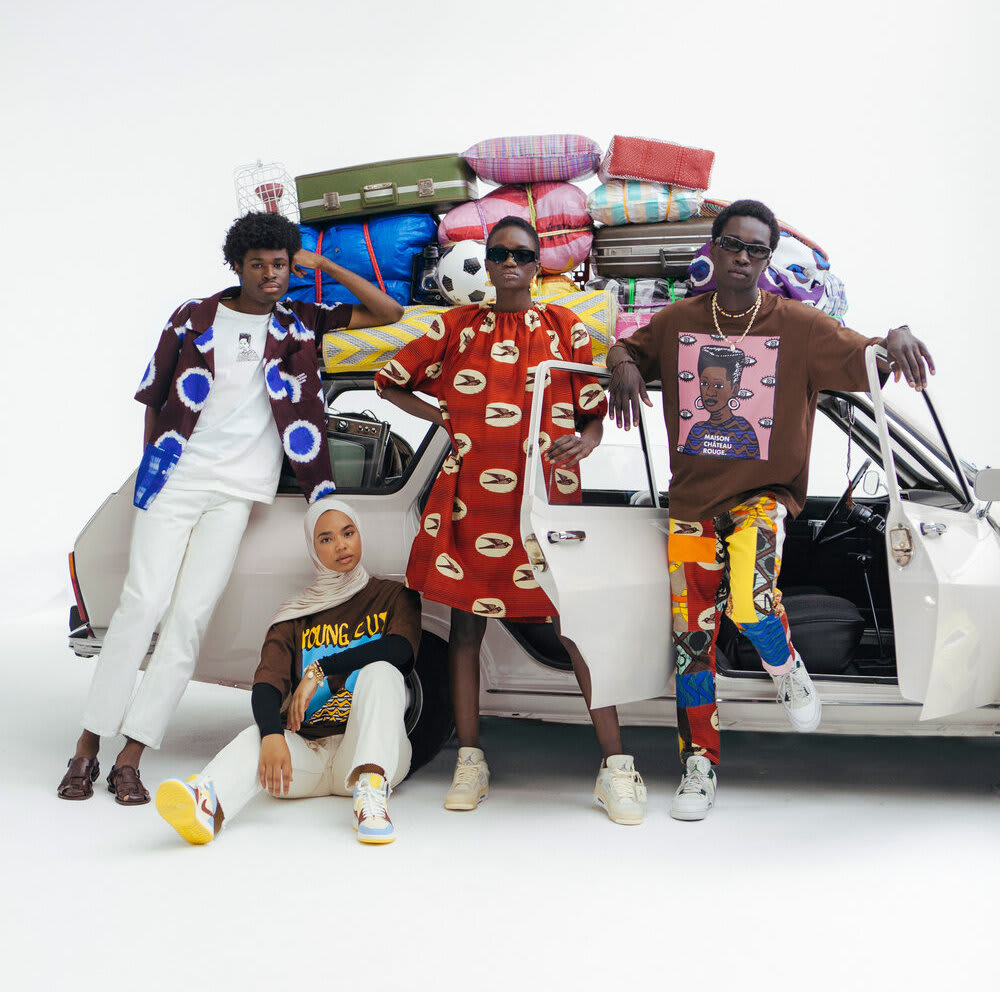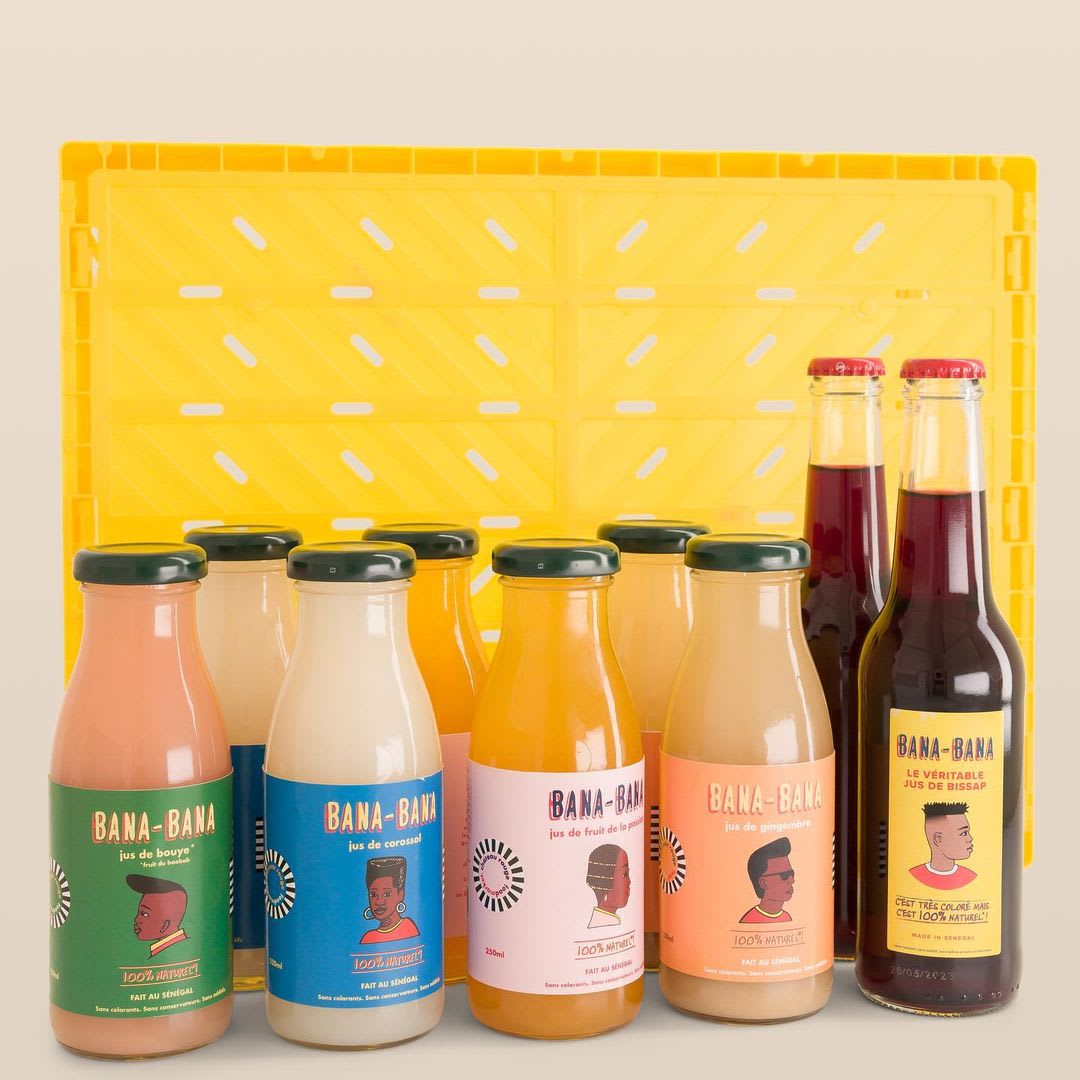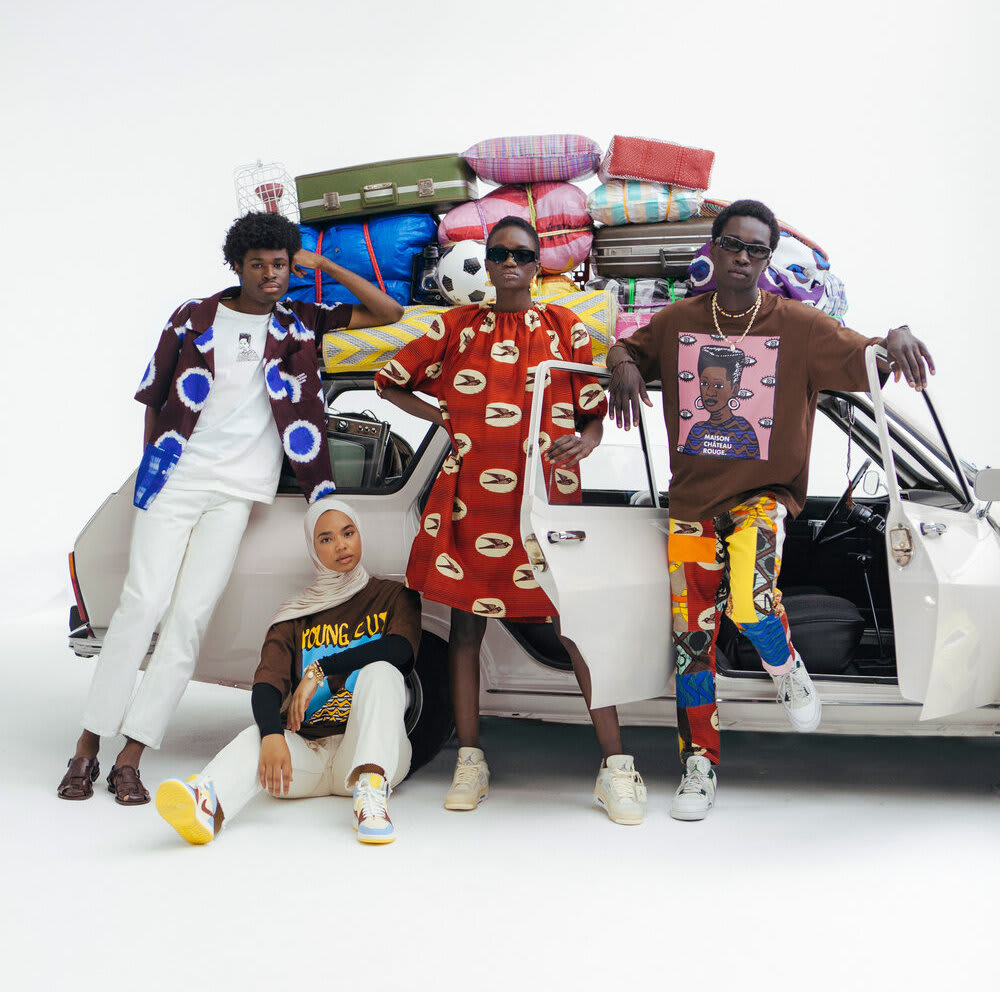 The raw materials, such as wax for tees, are all sourced from sub-Saharan Africa. Another product empowering the African continent, and one of the first items they started selling, is bissap juice. From the raw ingredients – the hibiscus flower – to the bottling, the drink is entirely made in Africa and sold in Paris by the brothers. This support and introduction of Africa to the world is all part of Youssouf and Mamadou's vision of an authentic African brand that empowers artisans on the continent and spreads its aesthetics abroad.
Remove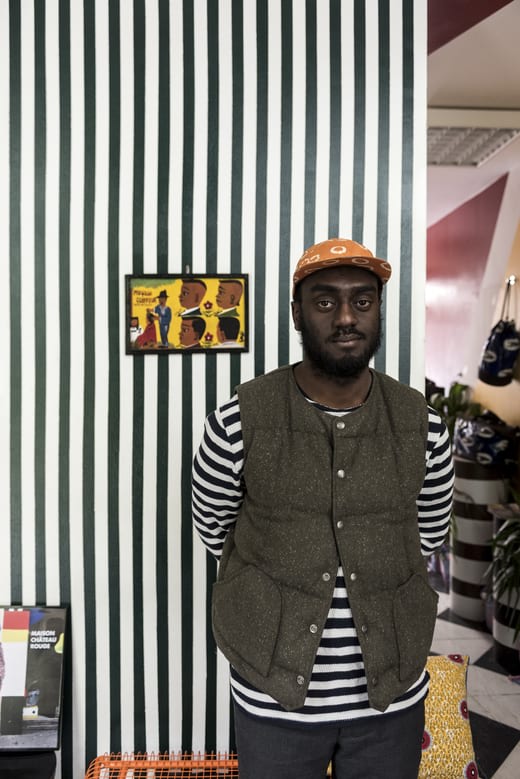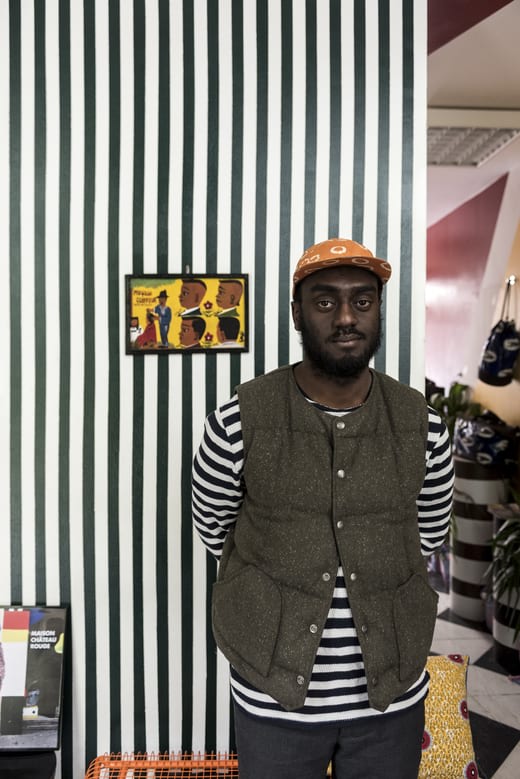 Remove
"We've grounded our look in African popular art. There are a lot of people who make luxury goods out there, which I understand, because there are a lot of artisans in Africa, but I wanted a brand that's for everyone. Why do people buy products from Japan, Scandinavia and America but not Africa? Because it's not something that's been democratised and made accessible. So we're working to create an African "high-style".

Remove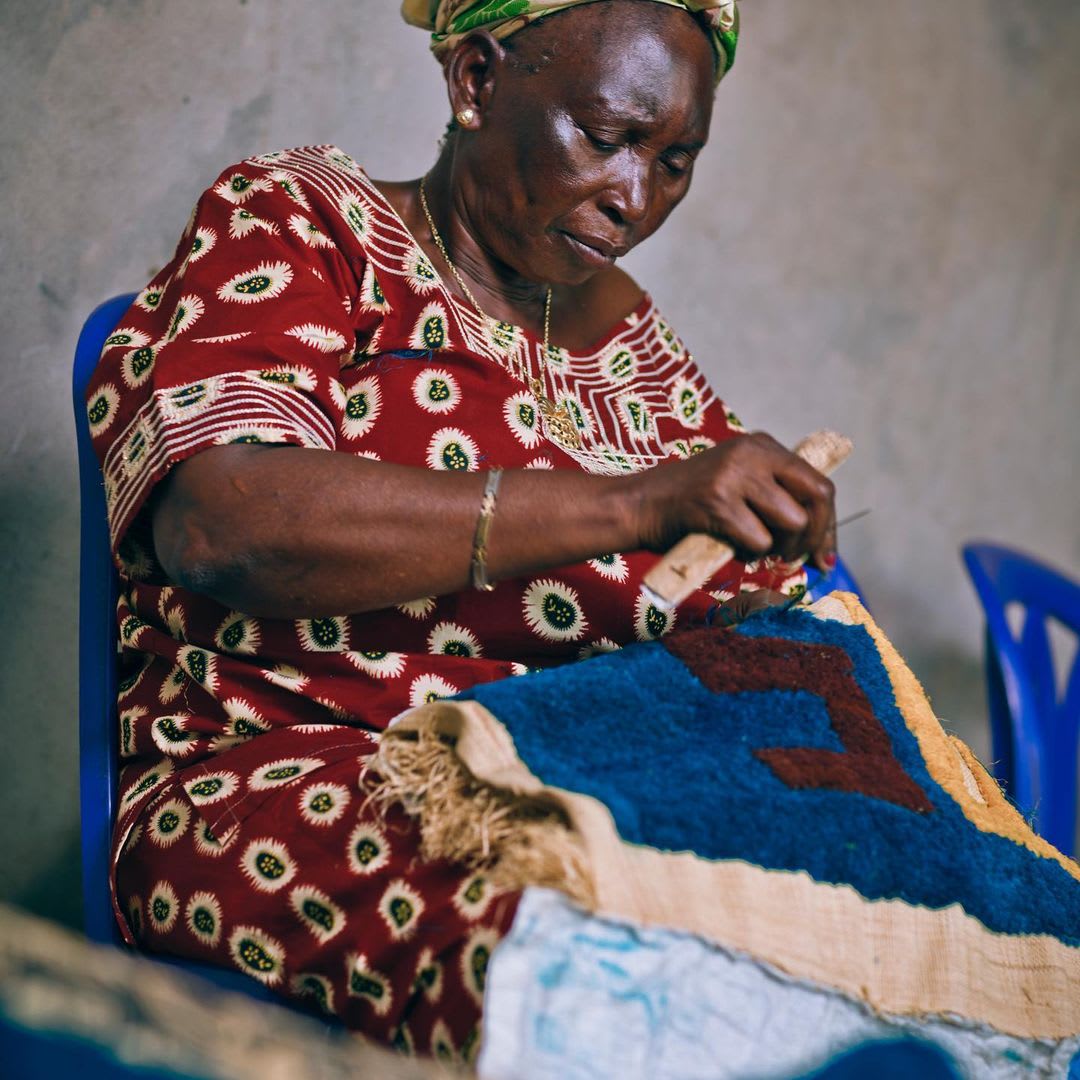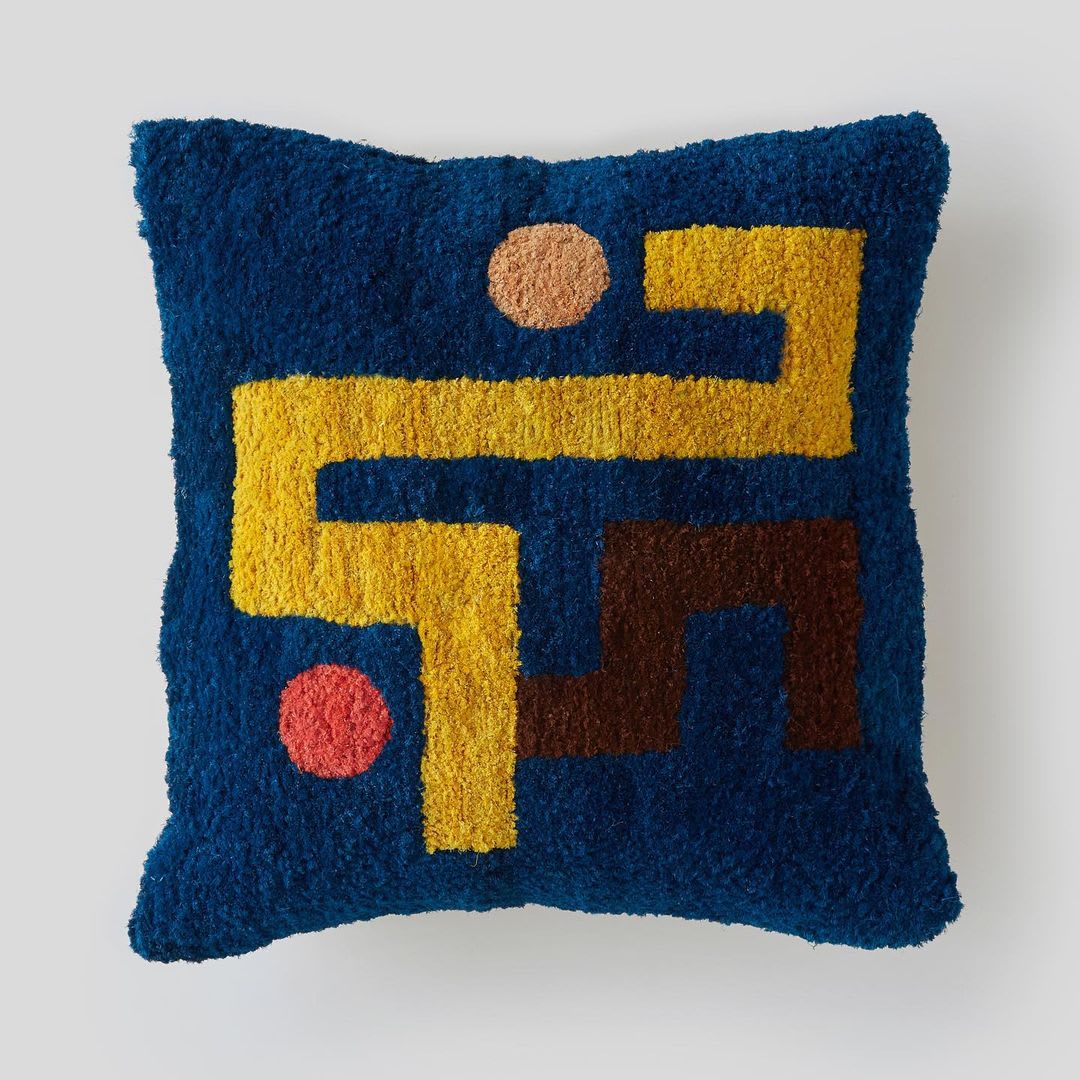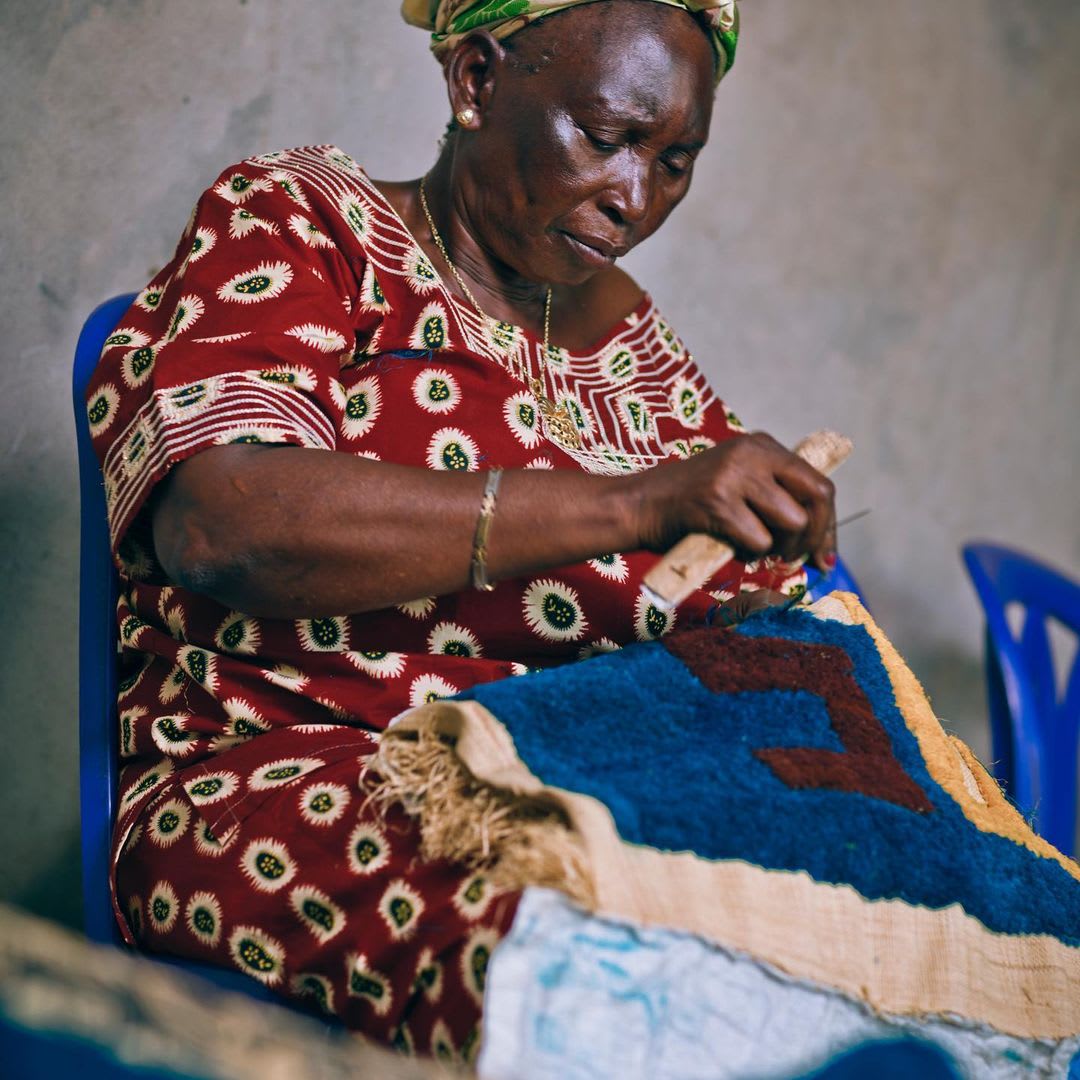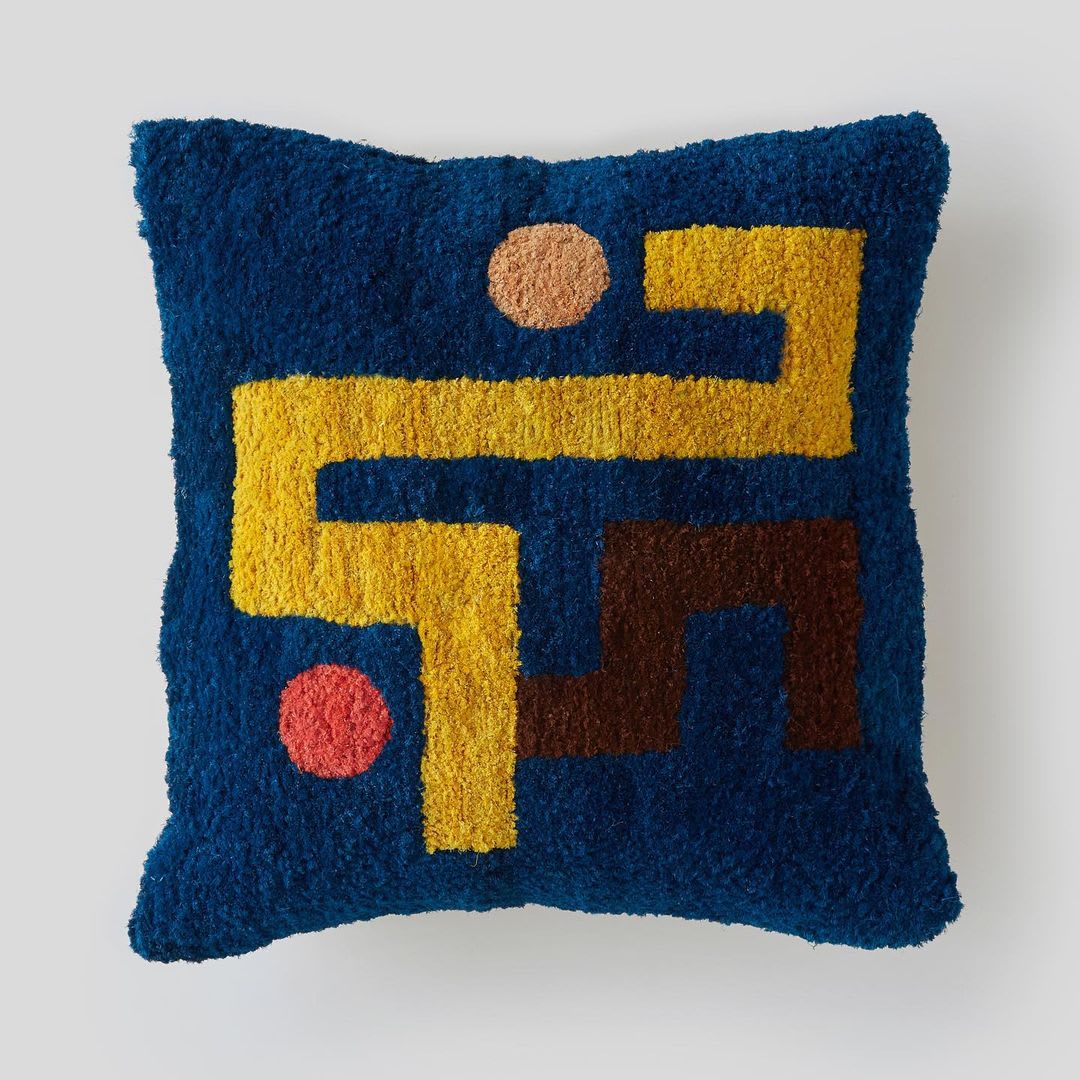 All of the brand's collections are designed and developed in the Chateau Rouge district of Paris, with production being carried out between Paris, Abidjan, Bamako and Dakar. The brand has a truly unique African aesthetic that can be seen in every capsule they release - whether it's a new houseware release or football jerseys. The store changed the game when they collaborated with Jordan for the first time.



Maison Chateau Rouge x Air Jordan 1 Mid
Remove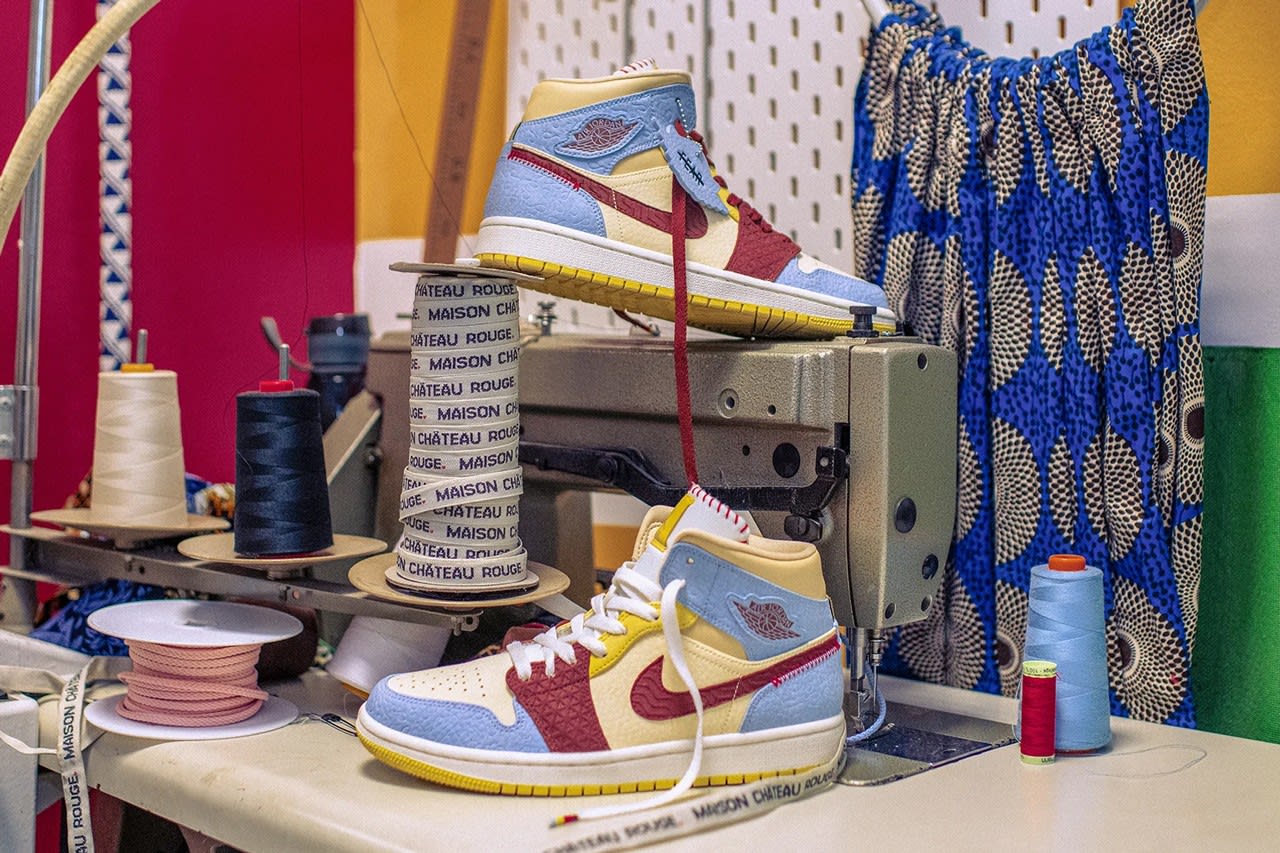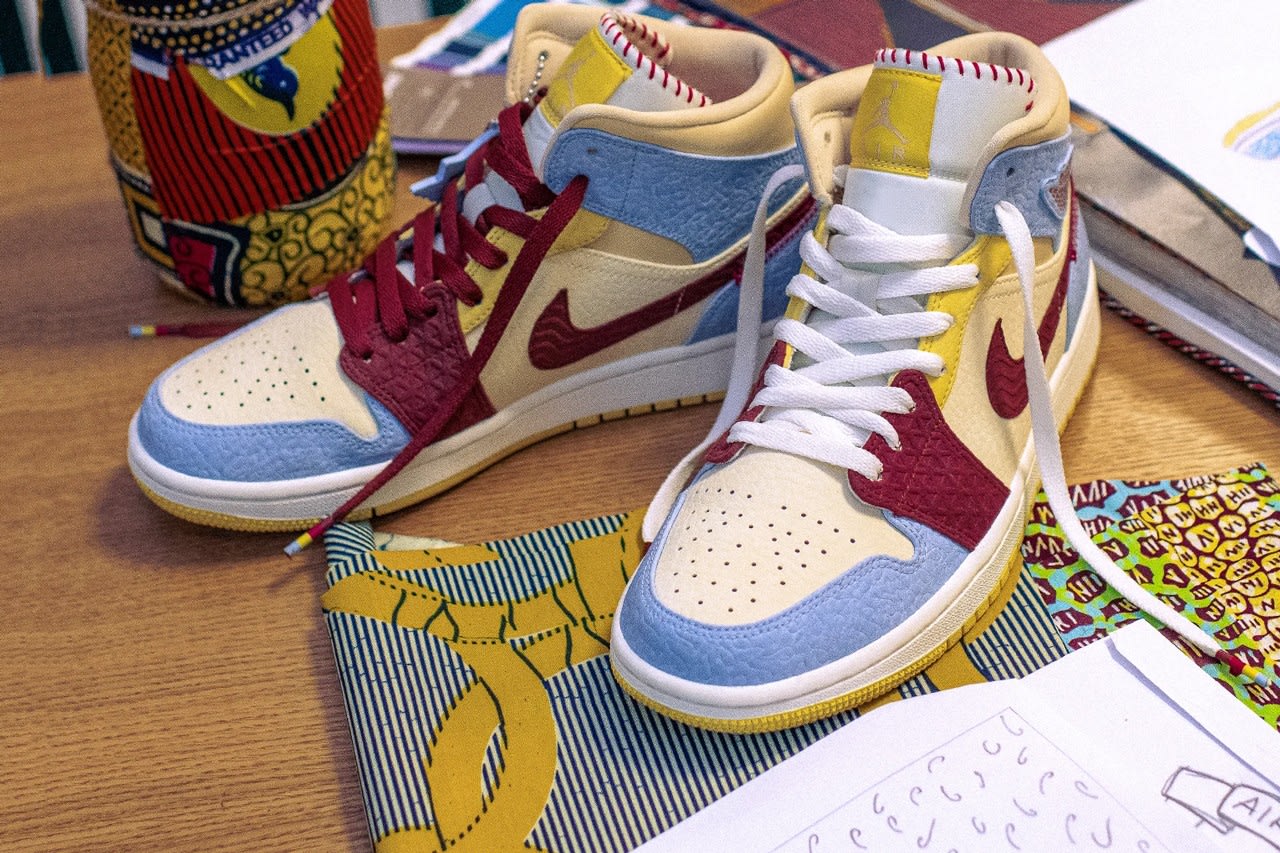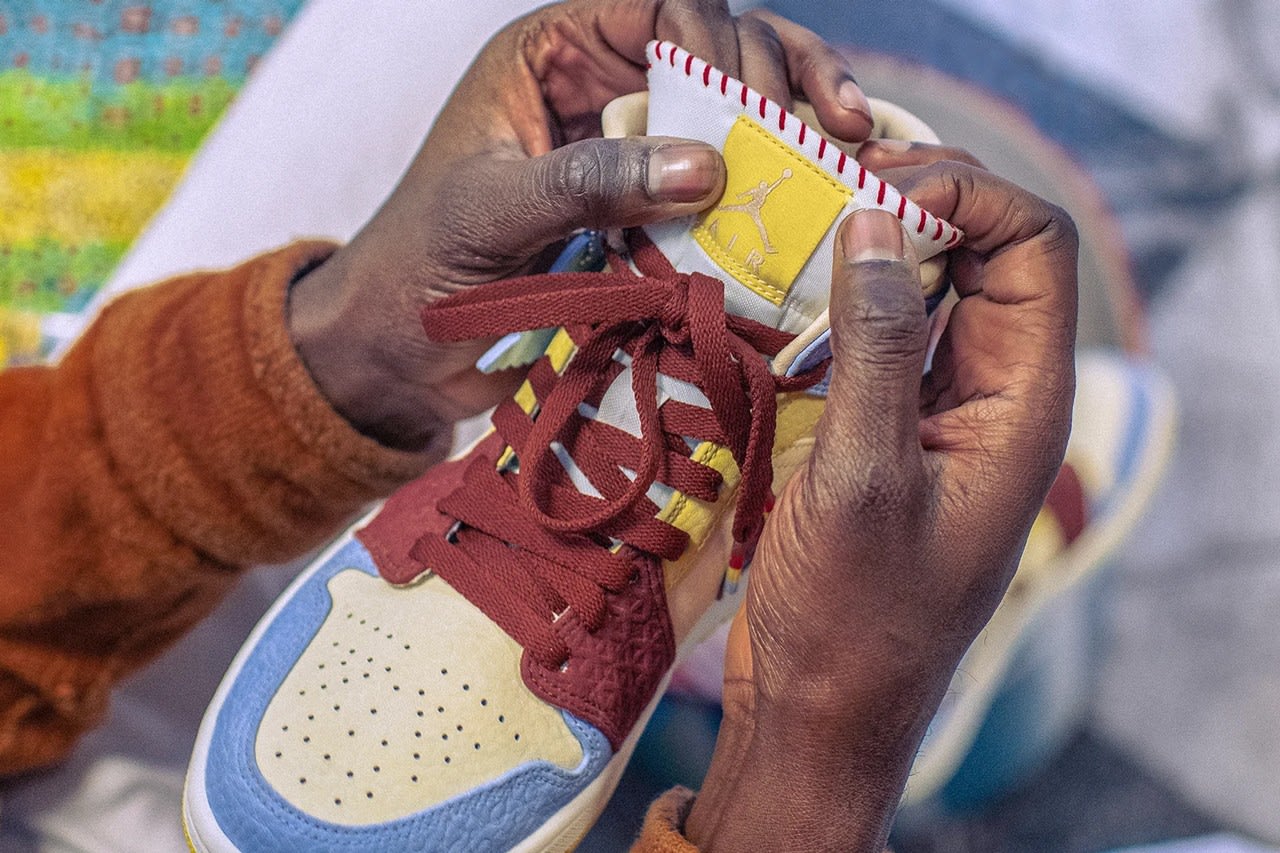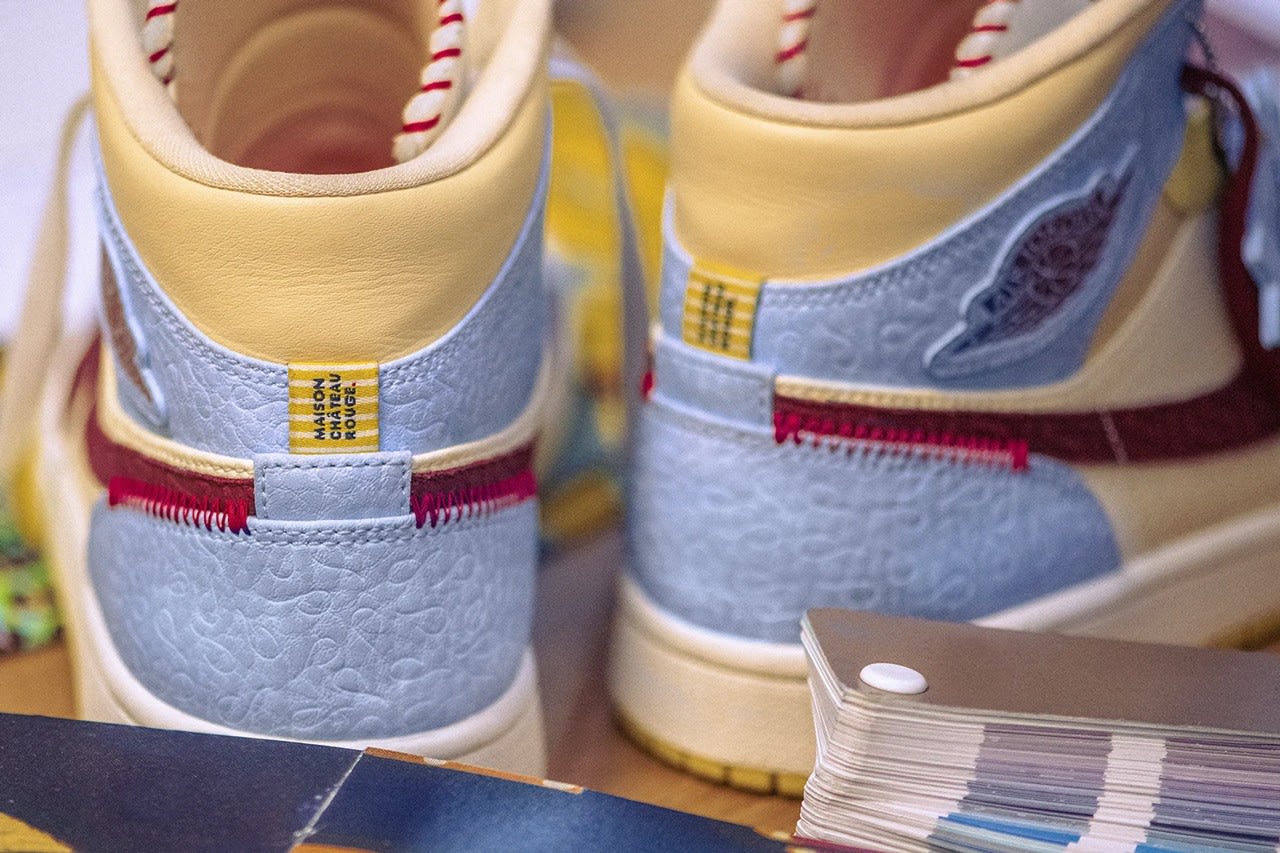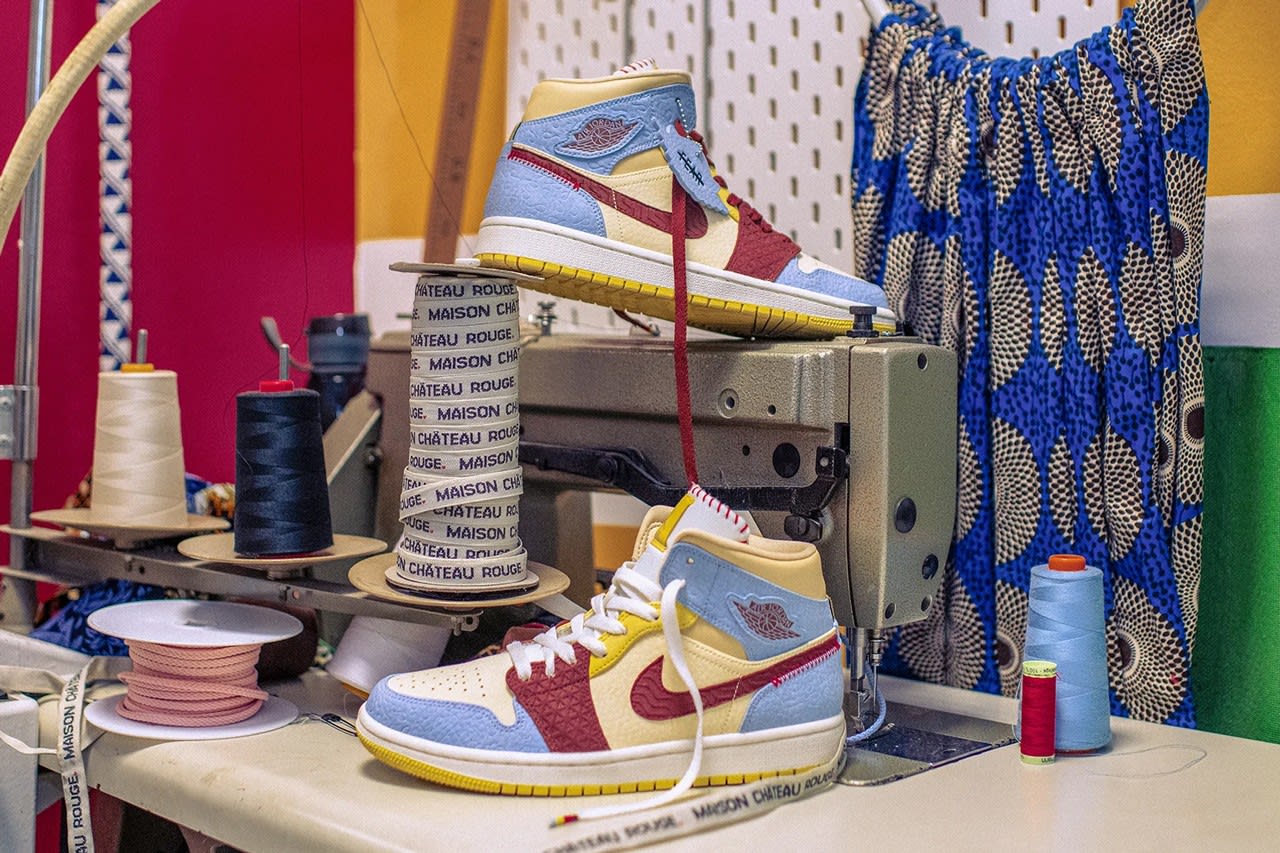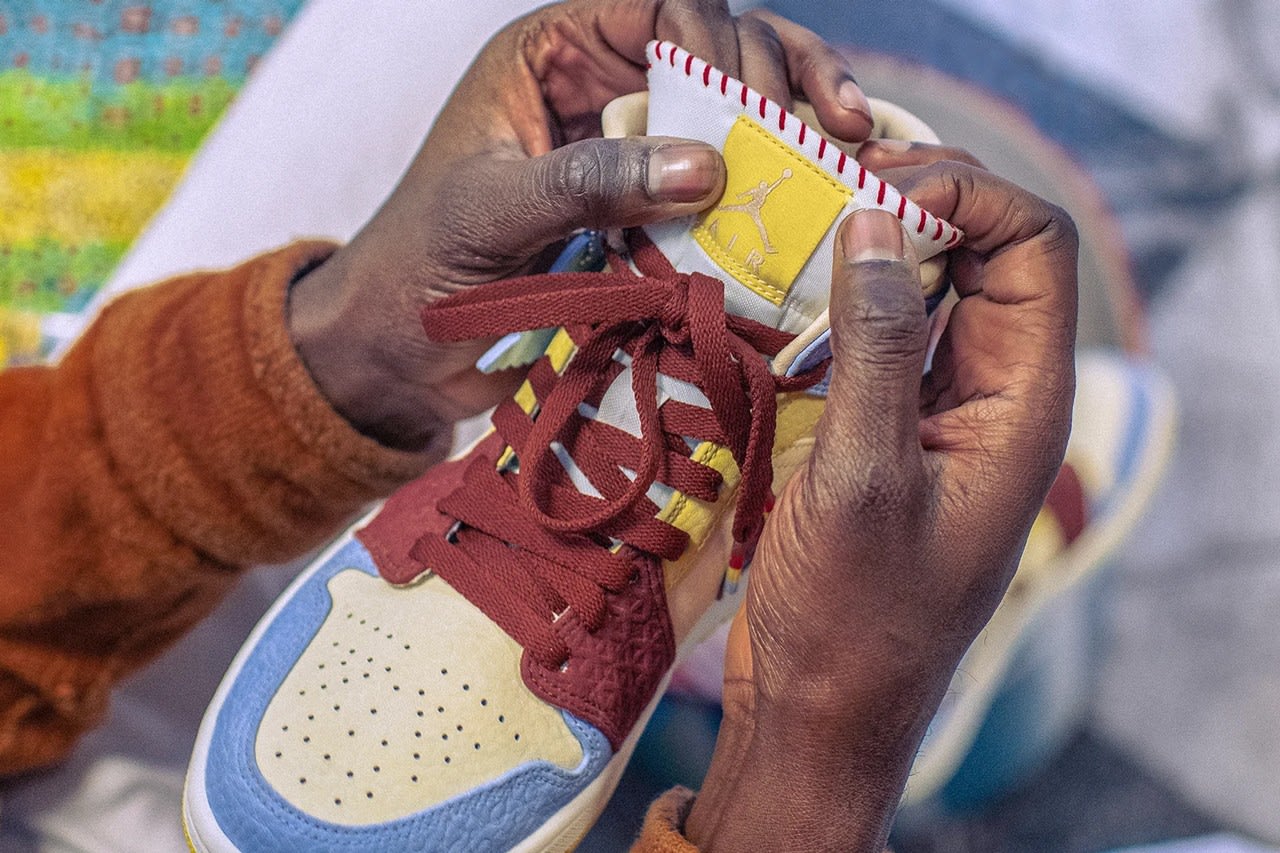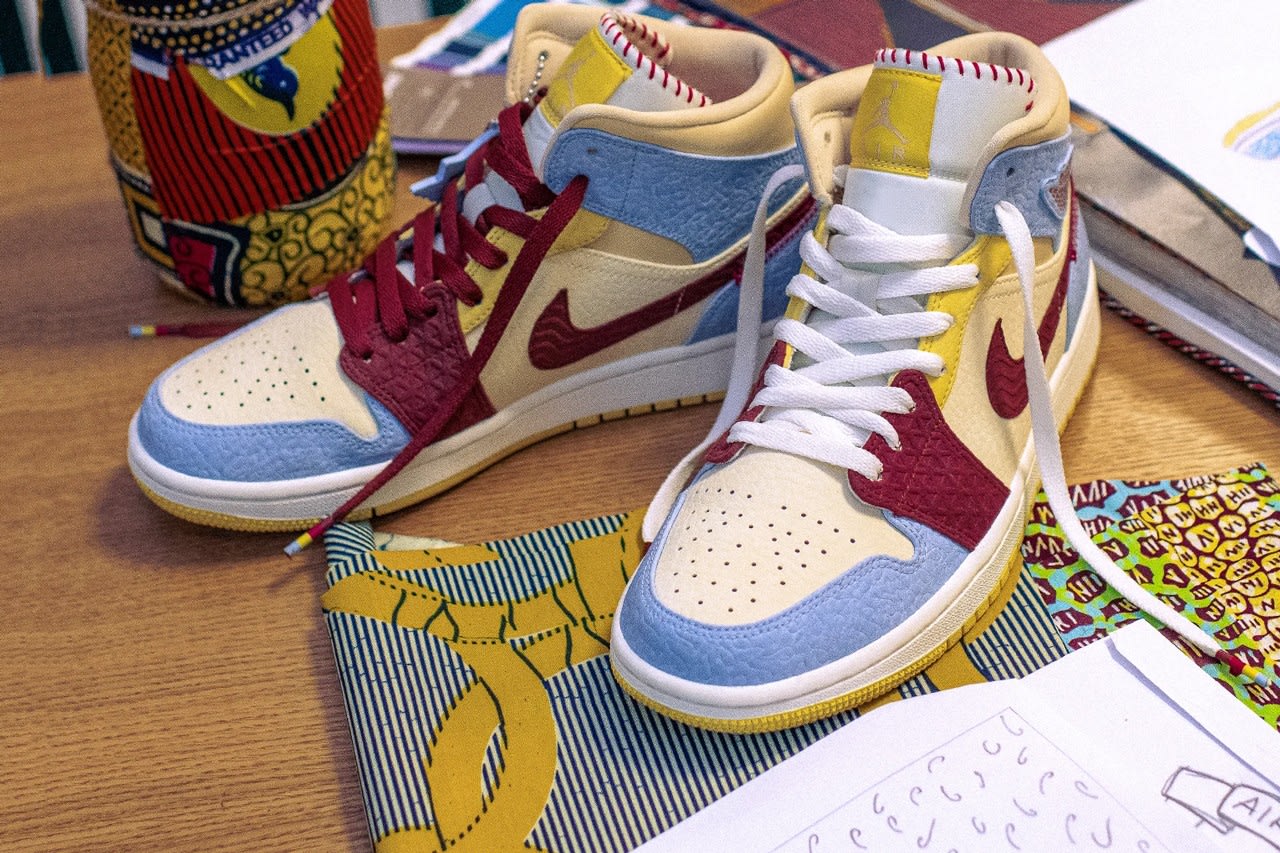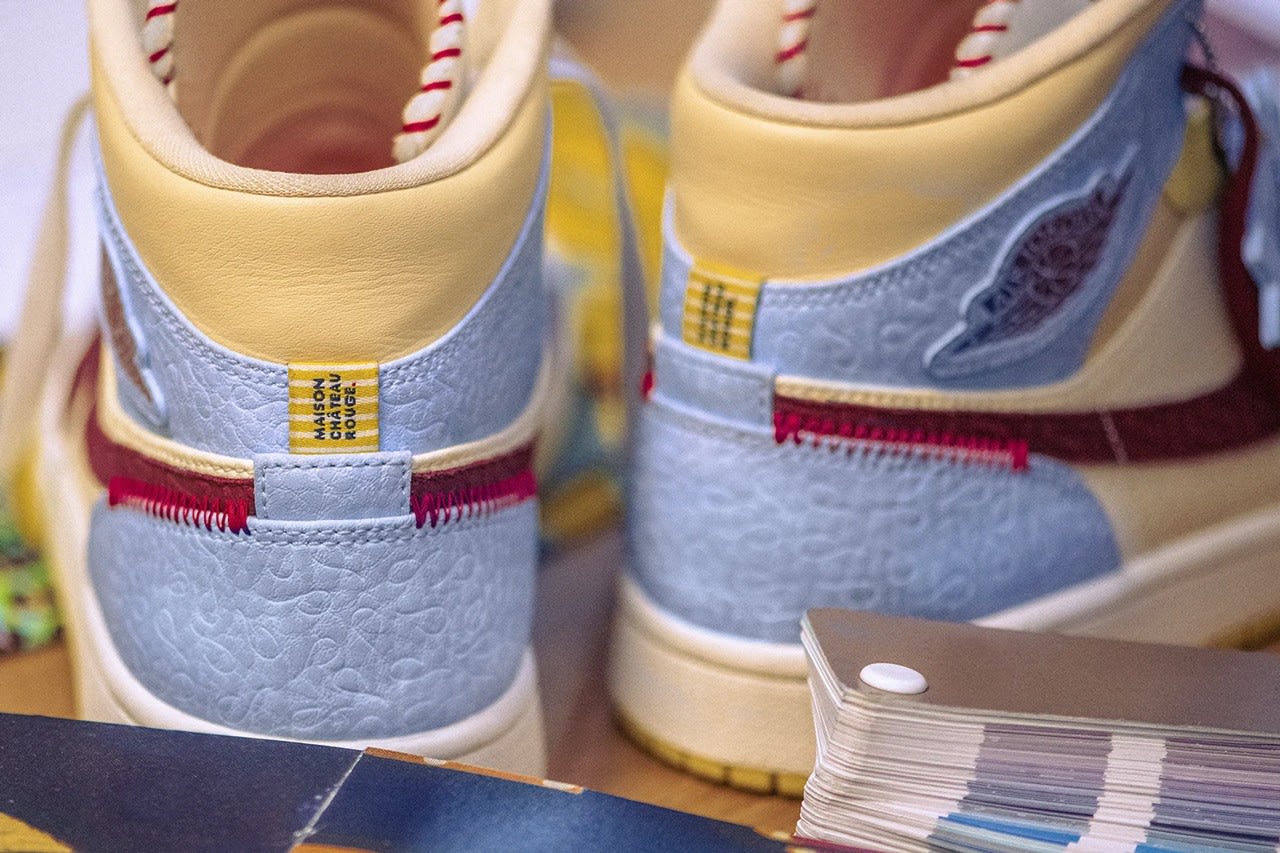 Released in 2019 as part of the Jordan 1 Mid "Fearless" roll-out, the Maison Chateau Rouge rendition stood out from the crowd right away. The brand wanted to reinterpret the Air Jordan 1 Retro High OG "UNC," so they took its hallmark powder blue and added their signature yellows in both pastel and bright shades. Reddish-brown accents are a nod to Africa. Texture was just as important as tone on the design, with various debossed patterns across the upper, acknowledging the gathering of multiple cultures in Paris's Chateau Rouge neighbourhood.

Maison Chateau Rouge x Air Jordan 2
Remove


Continuing their relationship with Jordan Brand a couple of years later, Maison Chateau Rouge leaves their mark on the AJ2 in 2022. The high-end design shines a spotlight on heritage and community that the brand values deeply. From detailing that nods to the brand's roots, to text on the tongues that celebrate the story of global youth culture, the pair bridges cultures while staying true to the AJ2. The pack is also accompanied by apparel and two Jordan Series Mid models. The Jordan Series Mid comes in 'Sail' and 'Brown Basalt', with unique basketball patches on each side referring the to the Parisian label. Rounding out the pairs is Maison Chateau Rouge branding on the heel and tongue.

The designs of the apparel collection homage to this brand's connection between their Parisian and Senegalese roots. "Chicago to Paris to Dakar" motifs are a celebration of various cultures coming together, with patterns inspired by traditional African commemorative loincloths.

Remove
"What made sense with this collaboration was to see what was the link between Michael Jordan and Paris. We came across pictures of MJ's first visit to Paris where he visits the Eiffel Tower with this famous picture with the ball. This is where it clicked. Sandrine and Chléo from the brand then developed prints around this image, which enabled us to produce this magnificent commemorative loincloth."
Remove