After months of hard work, product development and conceptualisation from both teams we are excited to unveil our collaborative collection with Sealand!
Remove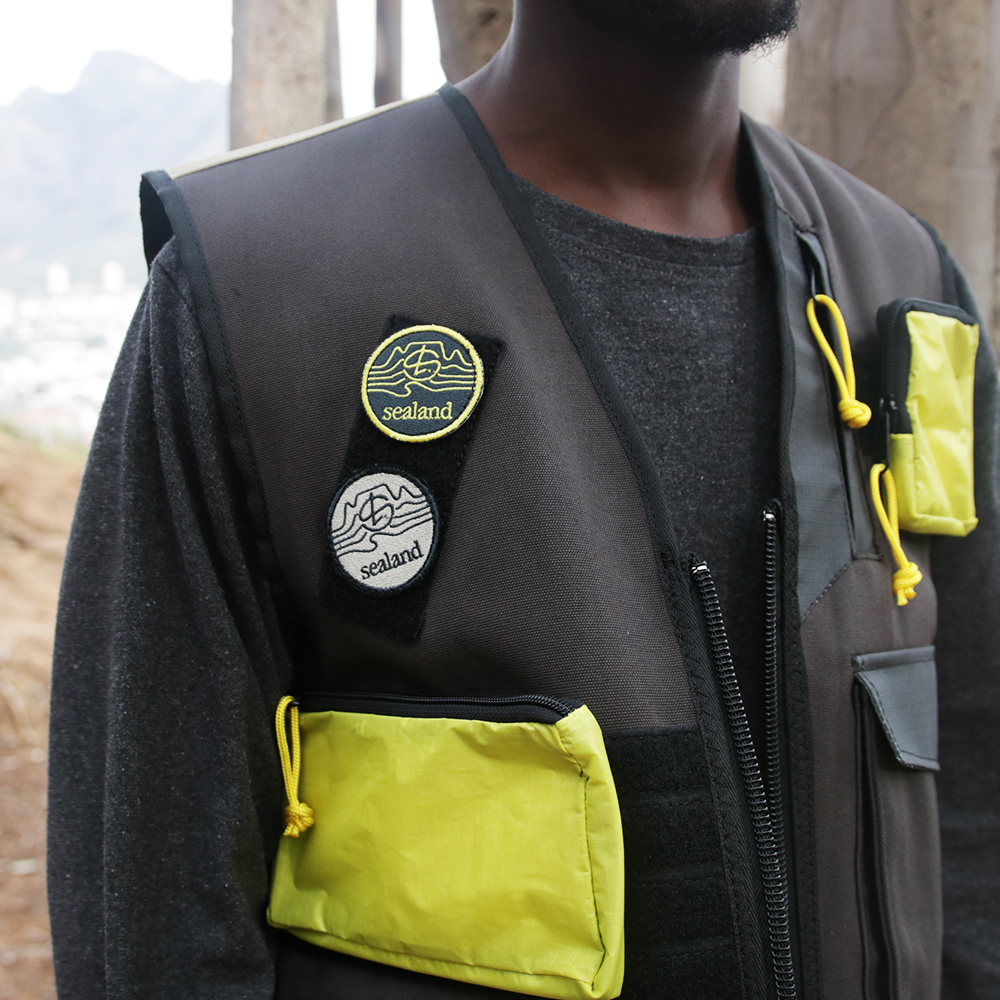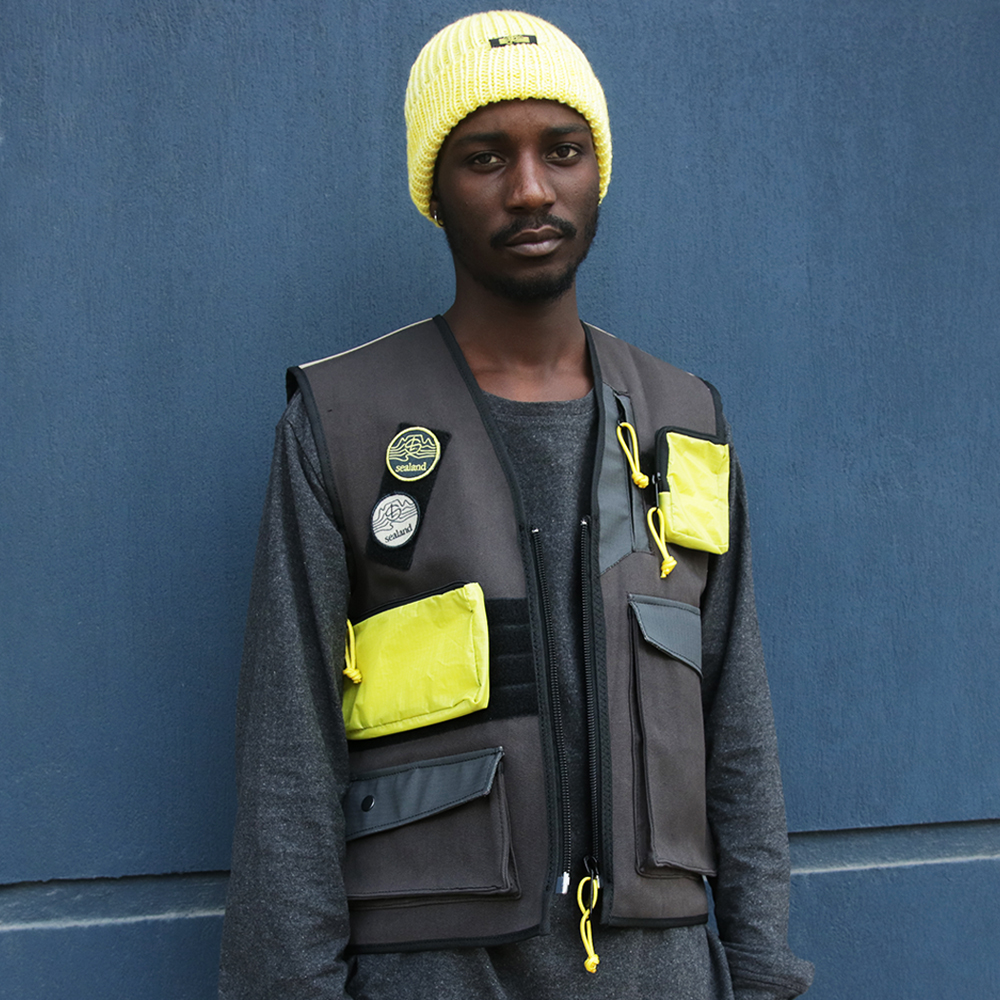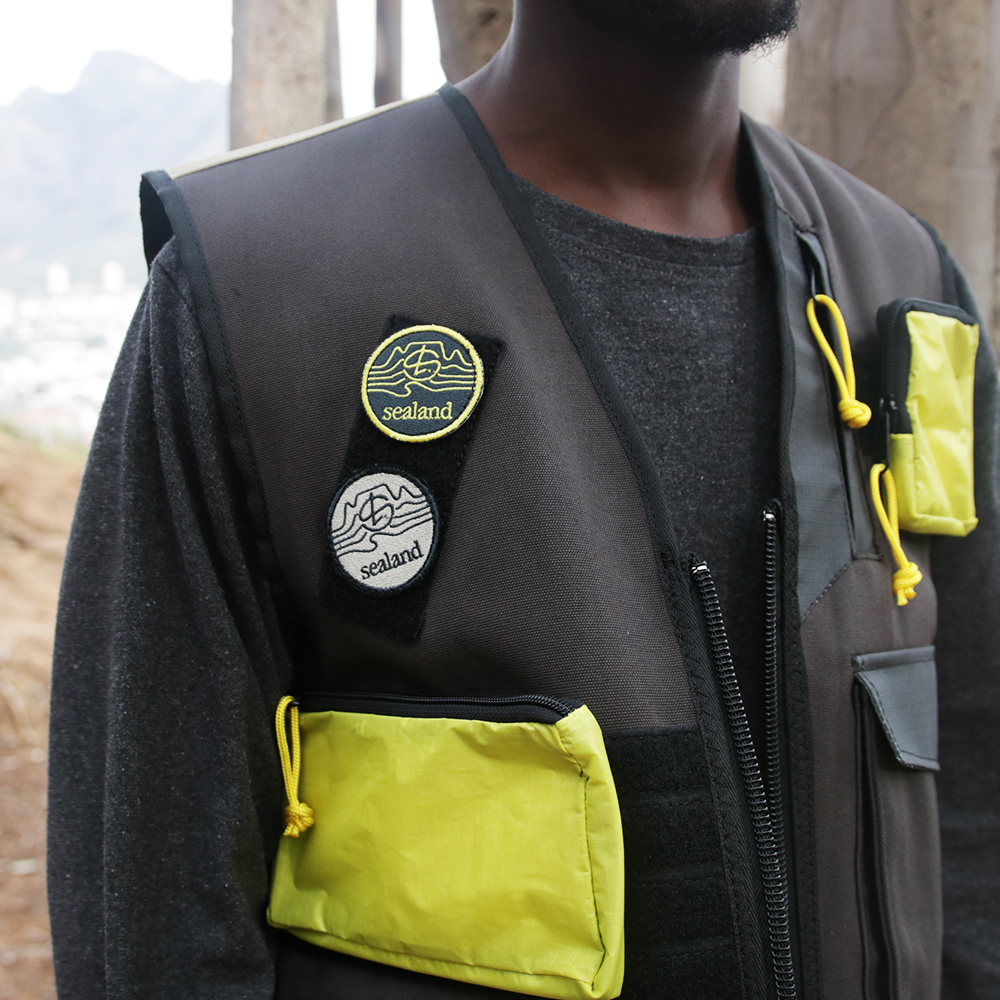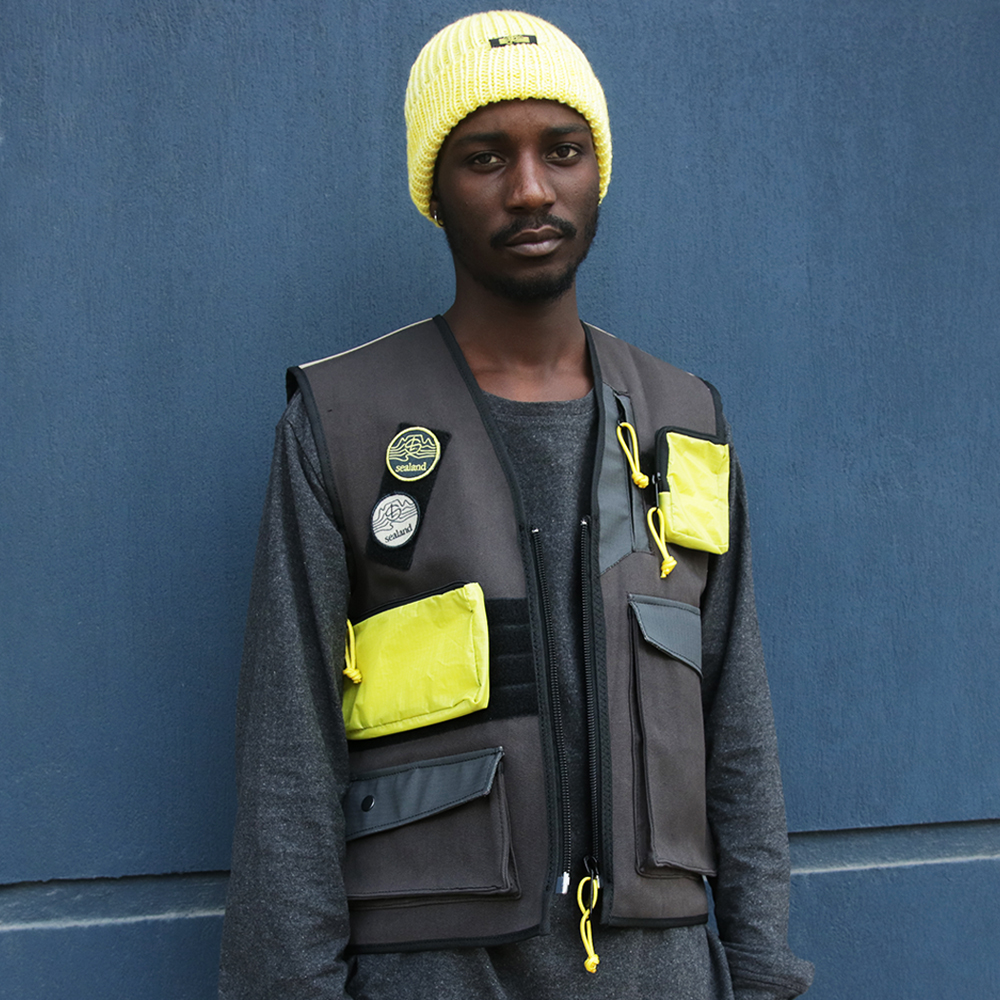 Sealand as a brand proudly embodies the sustainable approach to fashion and production with their upcycled, locally-made bags, apparel and other accessories. With the brand's strong core ethos in mind, we wanted to join forces and create something contemporary, yet functional to match the energy of vibrant city life, or a weekend by the river.

Remove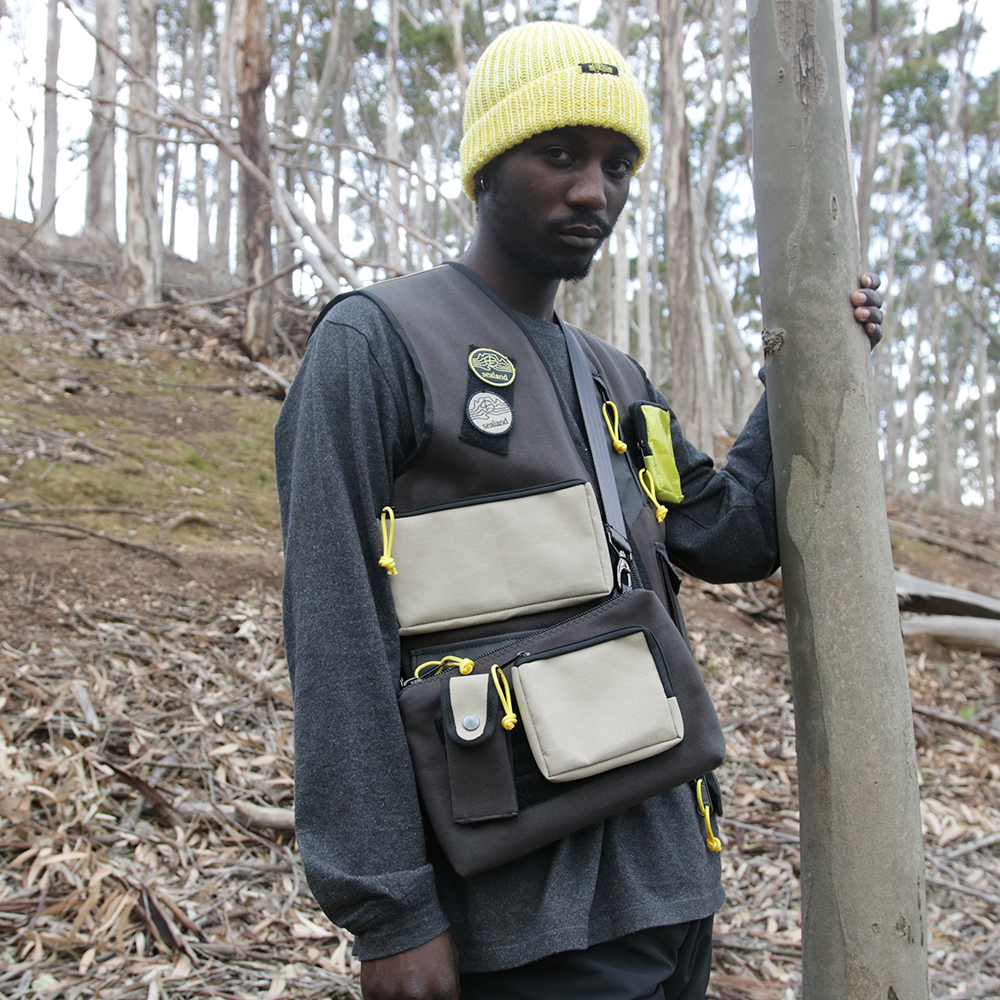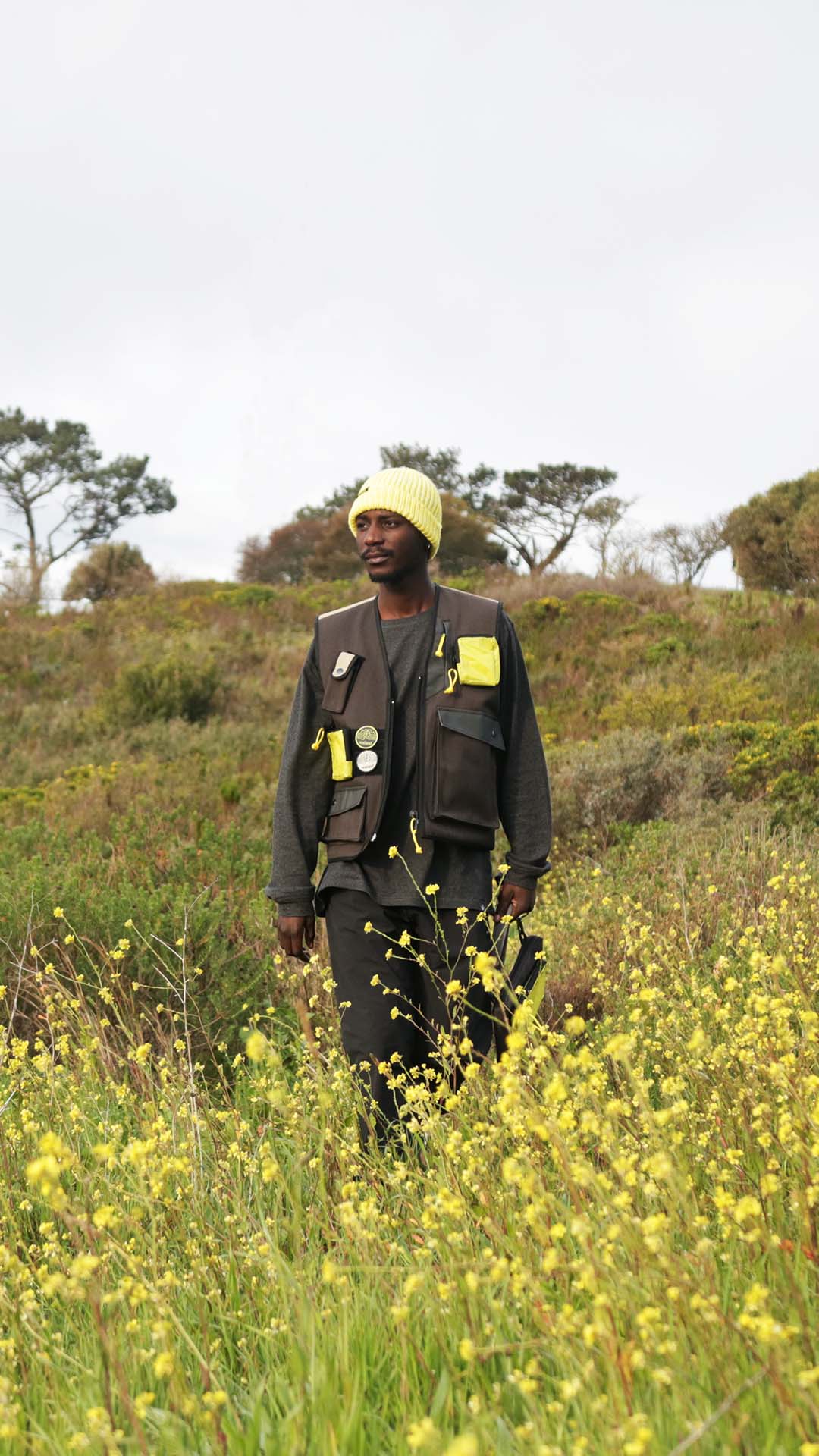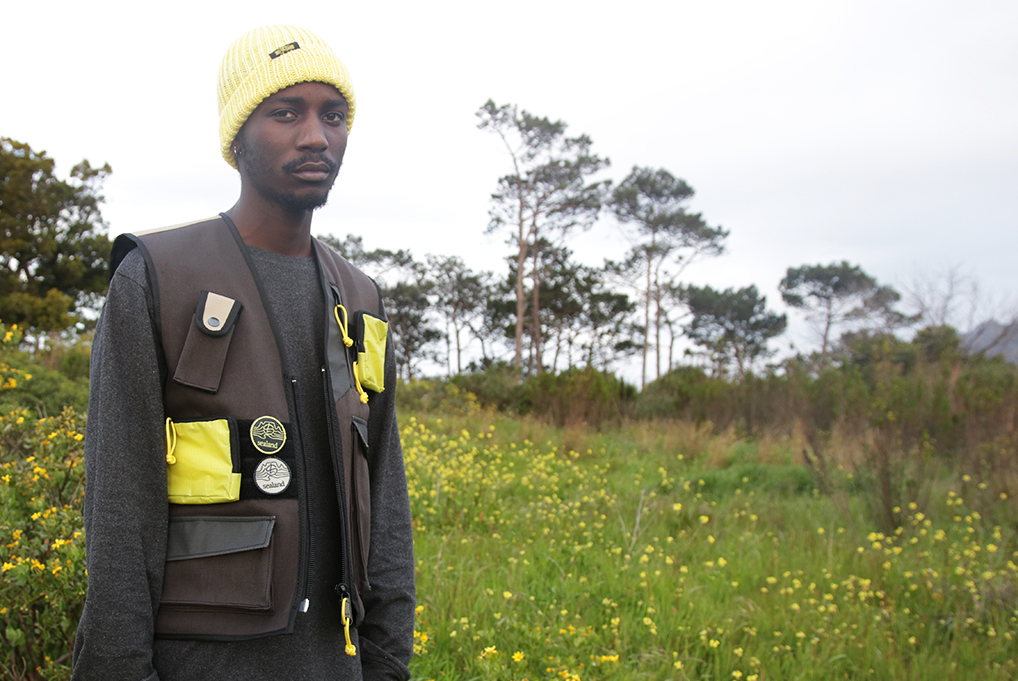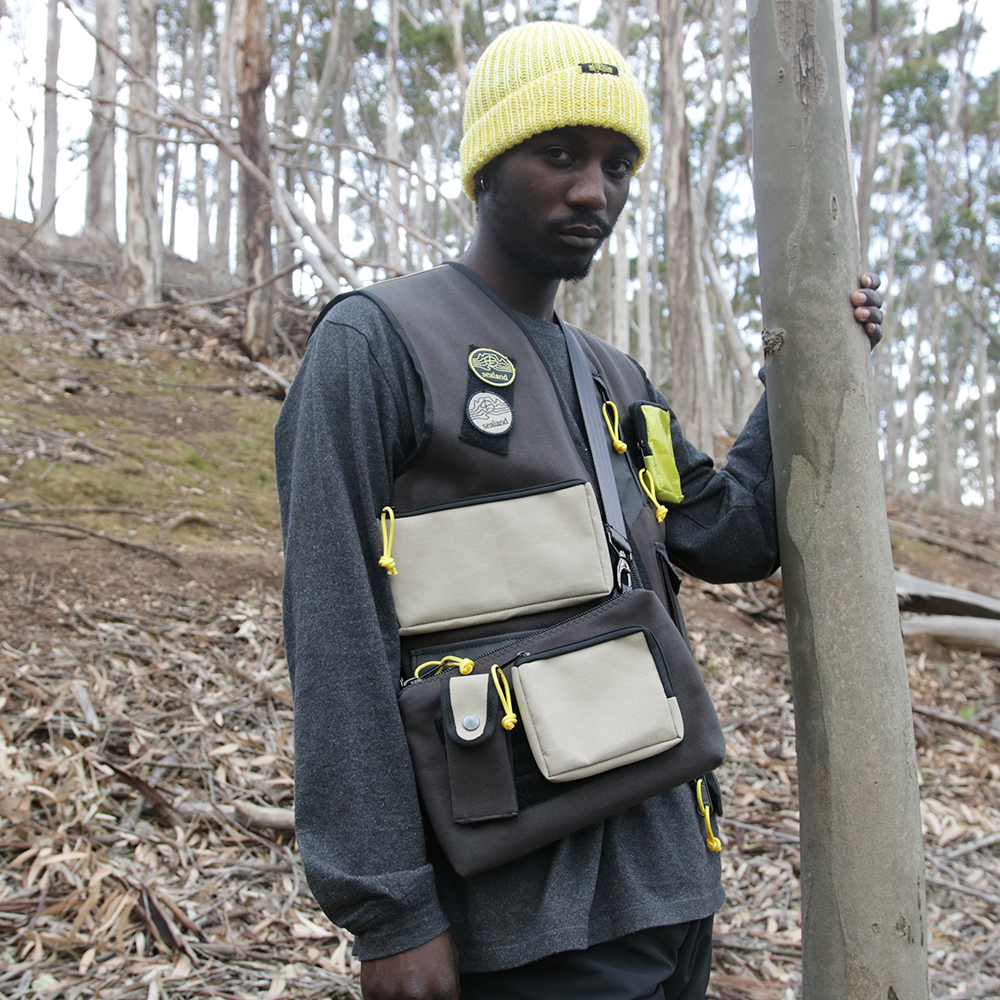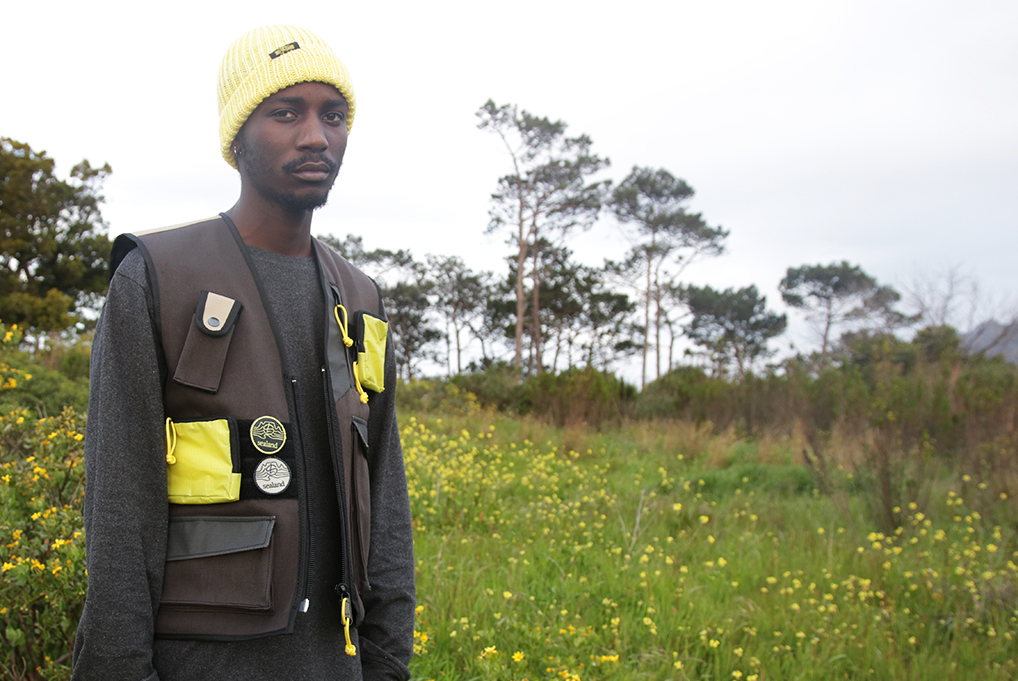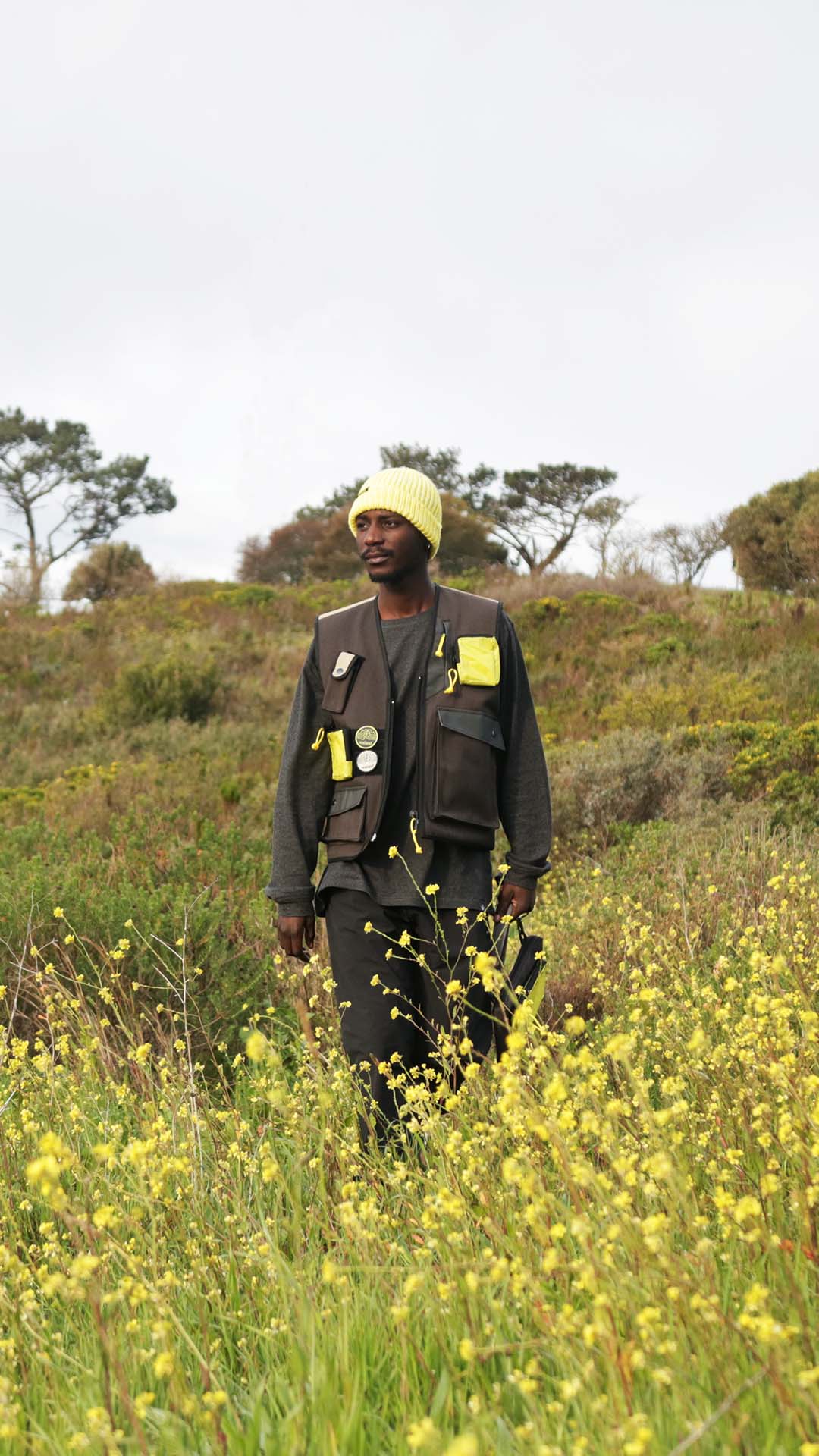 The collection is made up of a Utility Vest, the all-new Sealand "Grab bag", mix-and-match pockets combo packs, a long sleeve hemp based tee, and Marino wool hand dyed beanie. Interchangeable pockets and badges allow the collection to work as a cohesive unit, or great stand-alone pieces.

Remove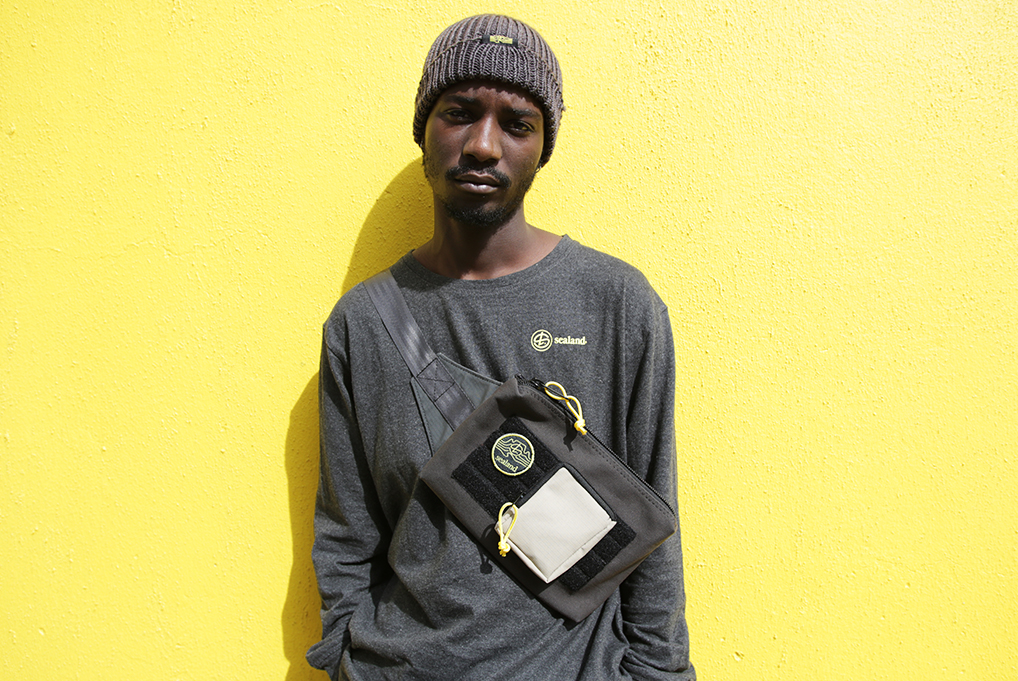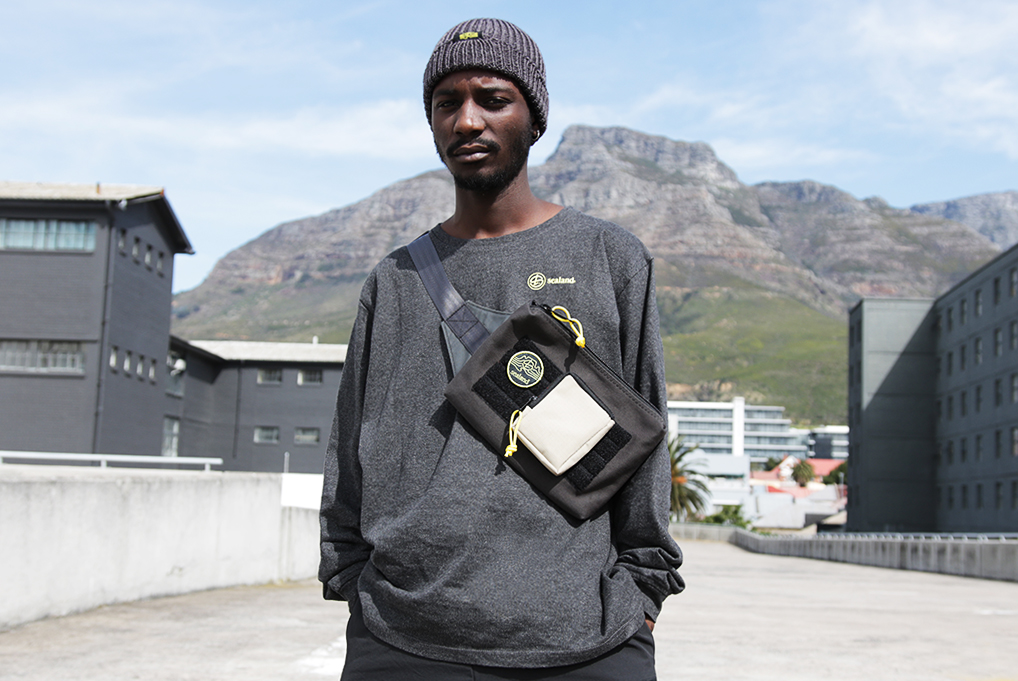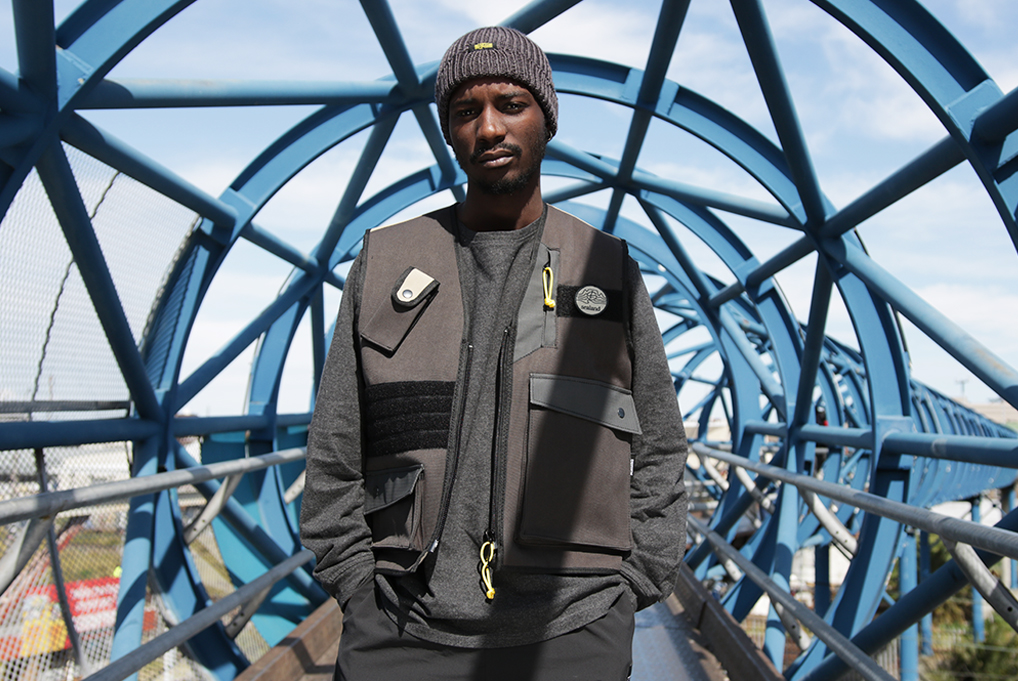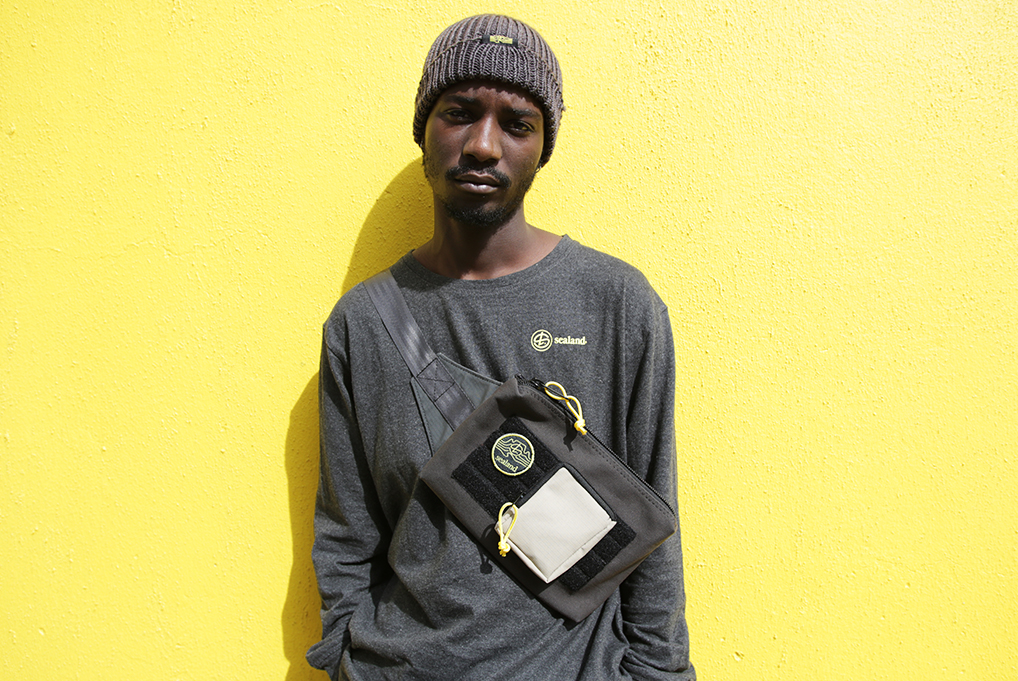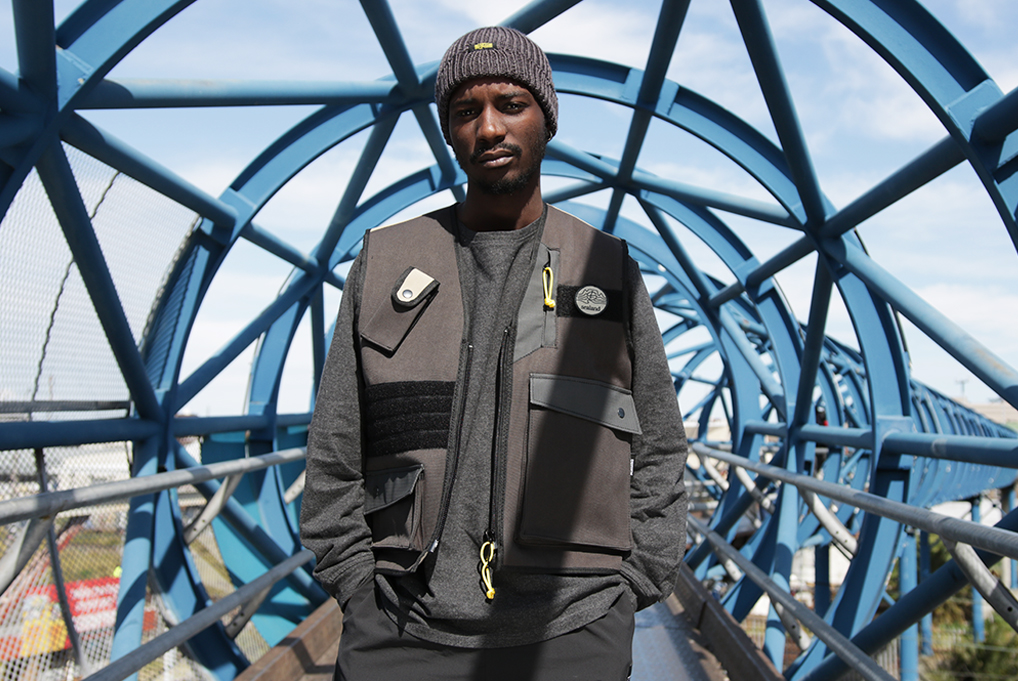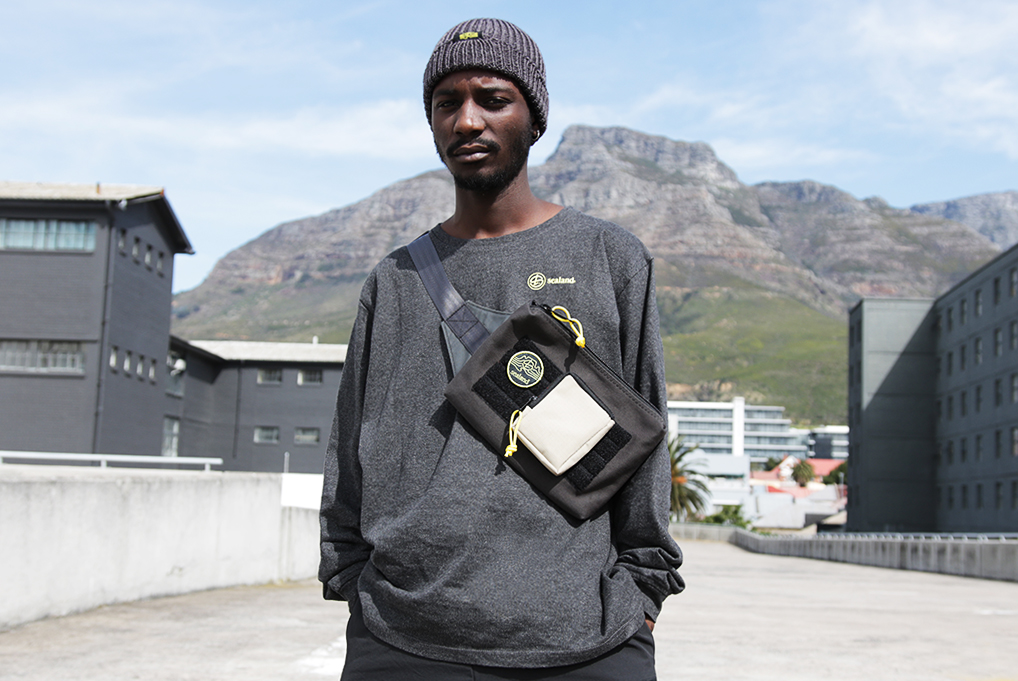 Sealand x Shelflife Utility Vest
Remove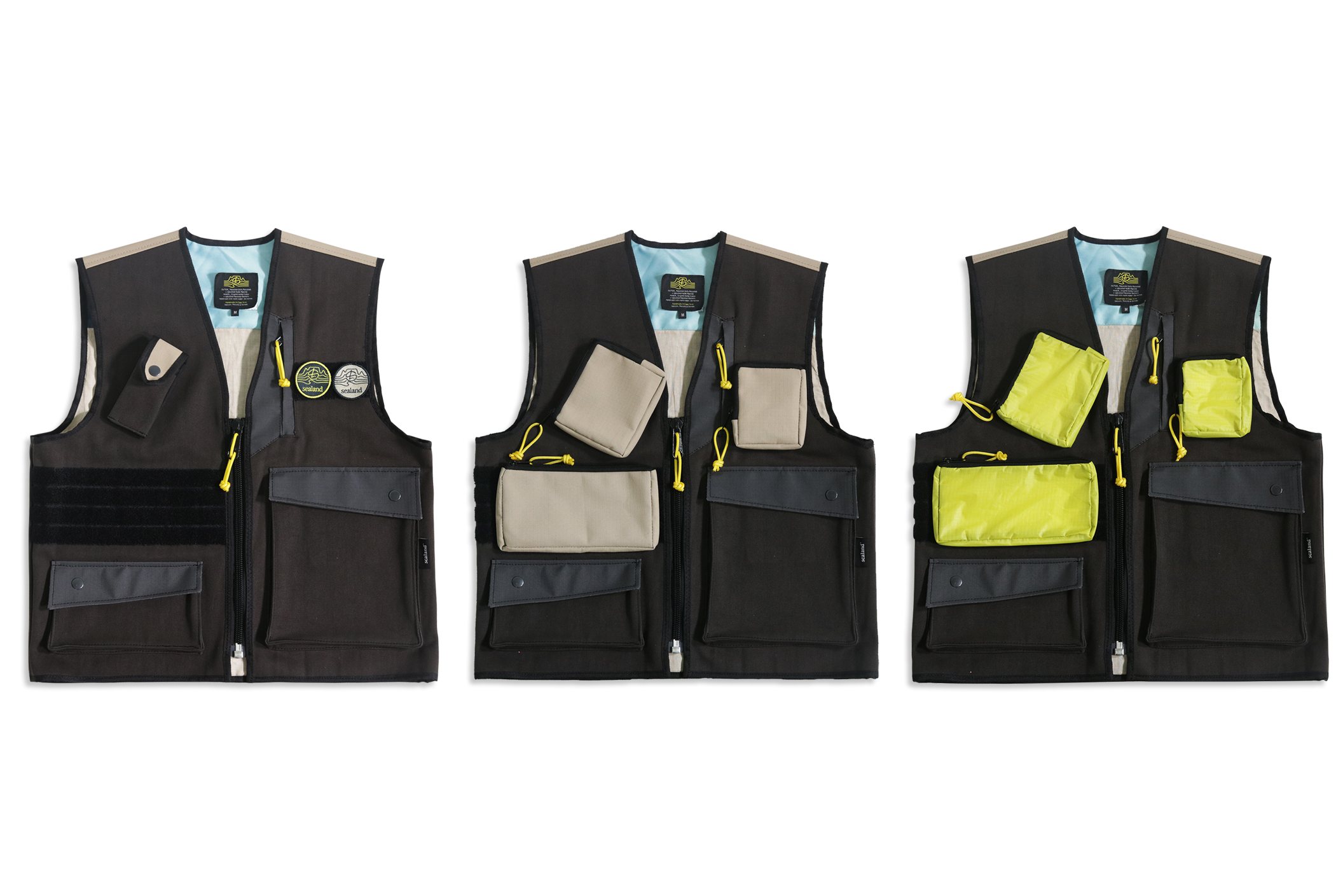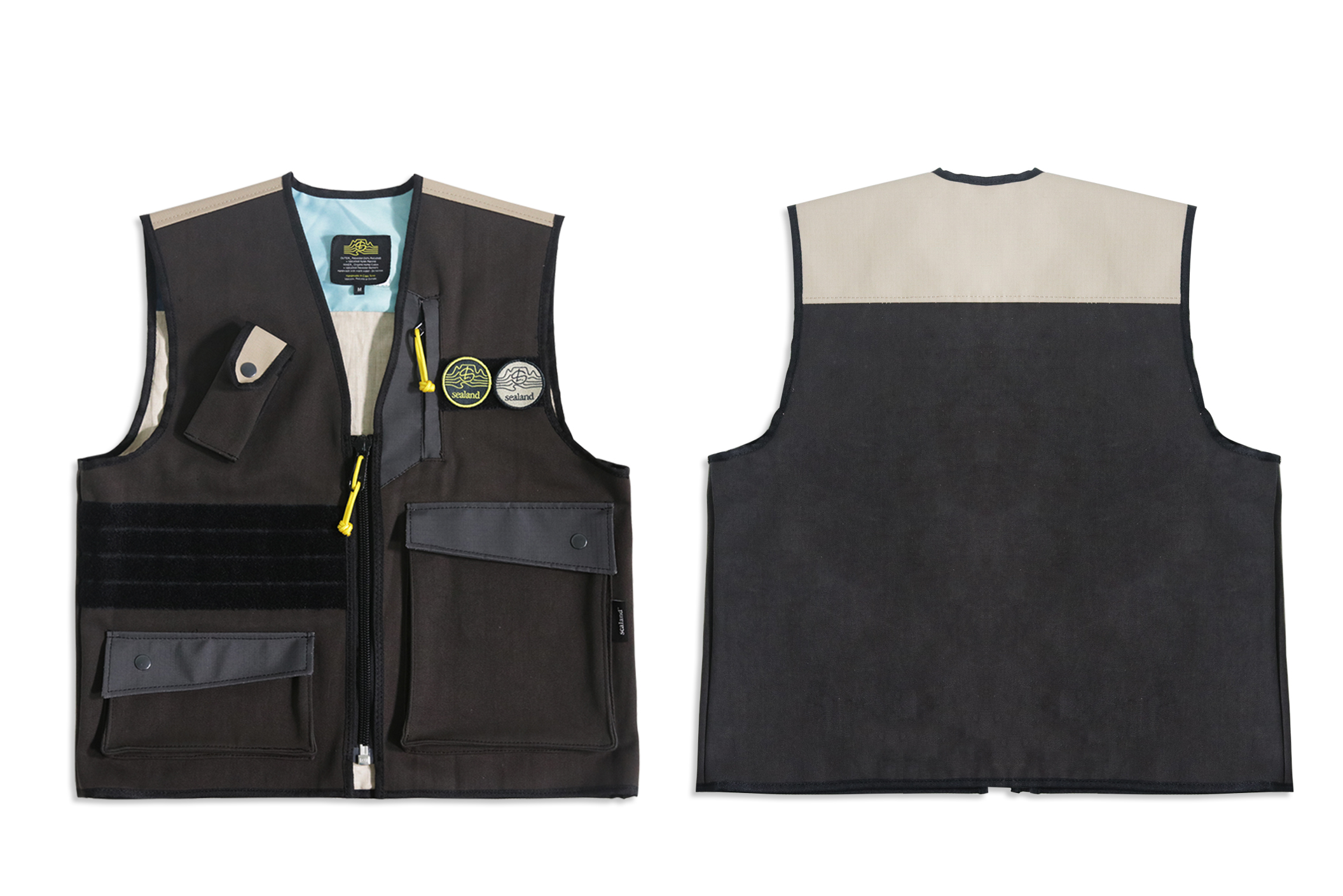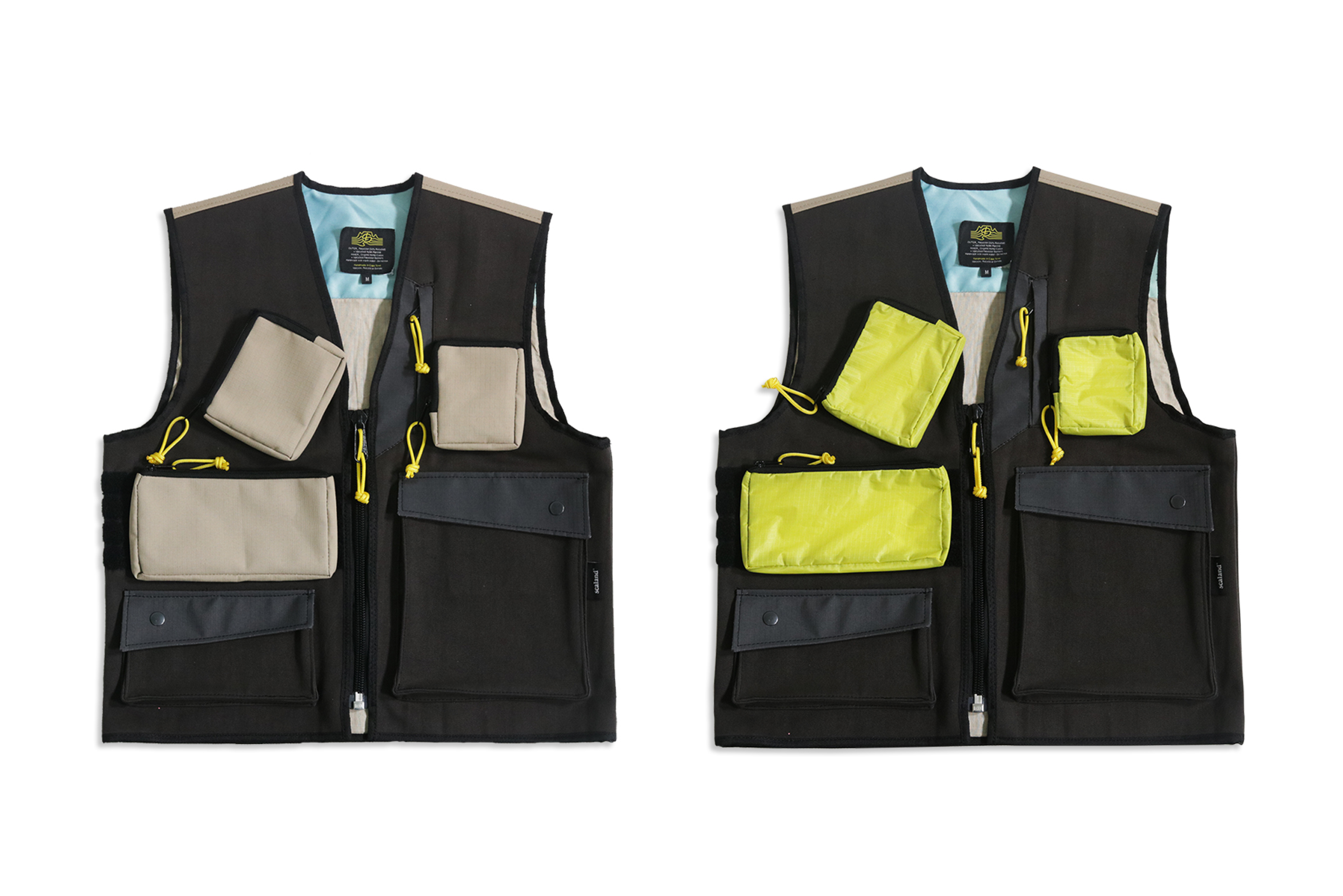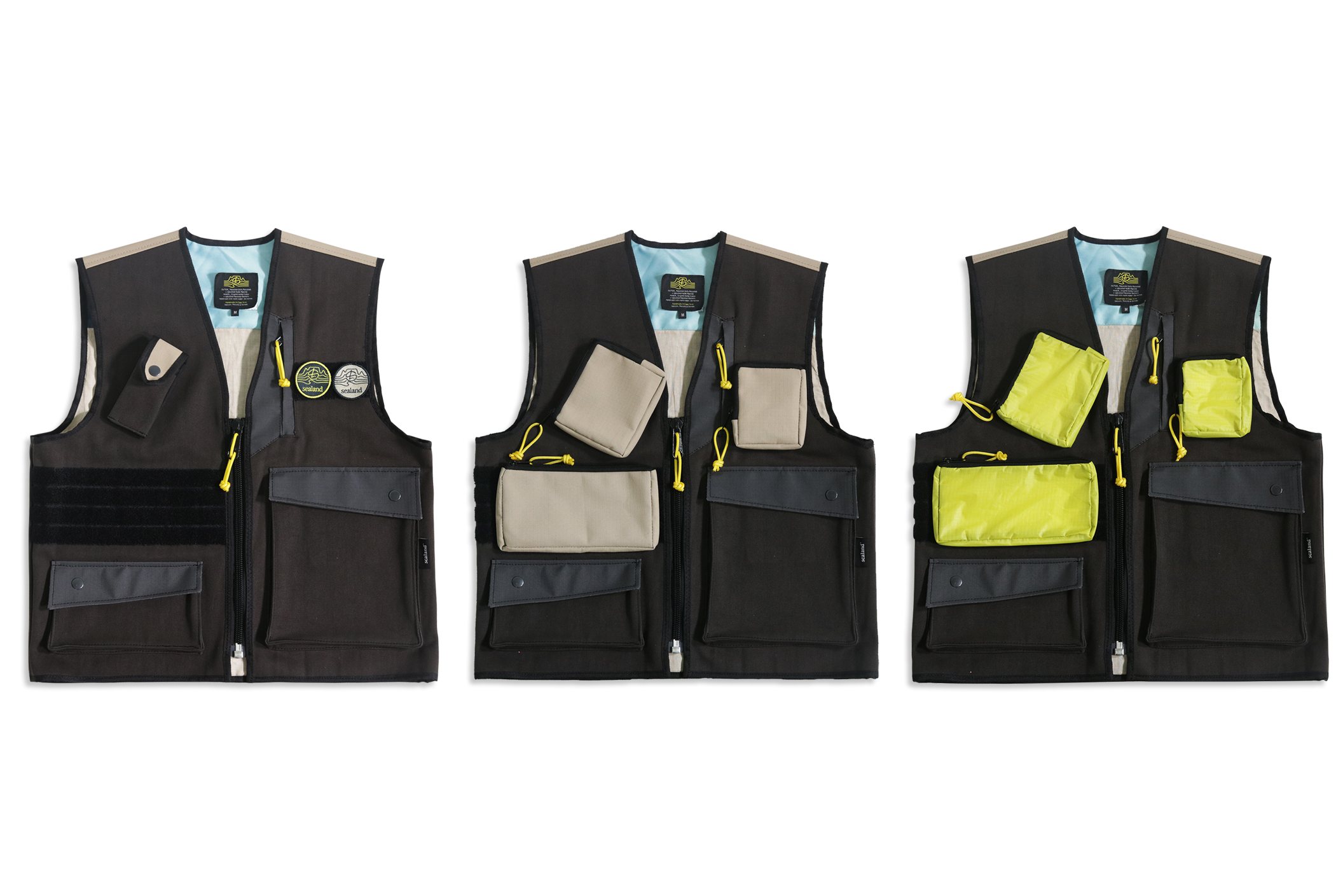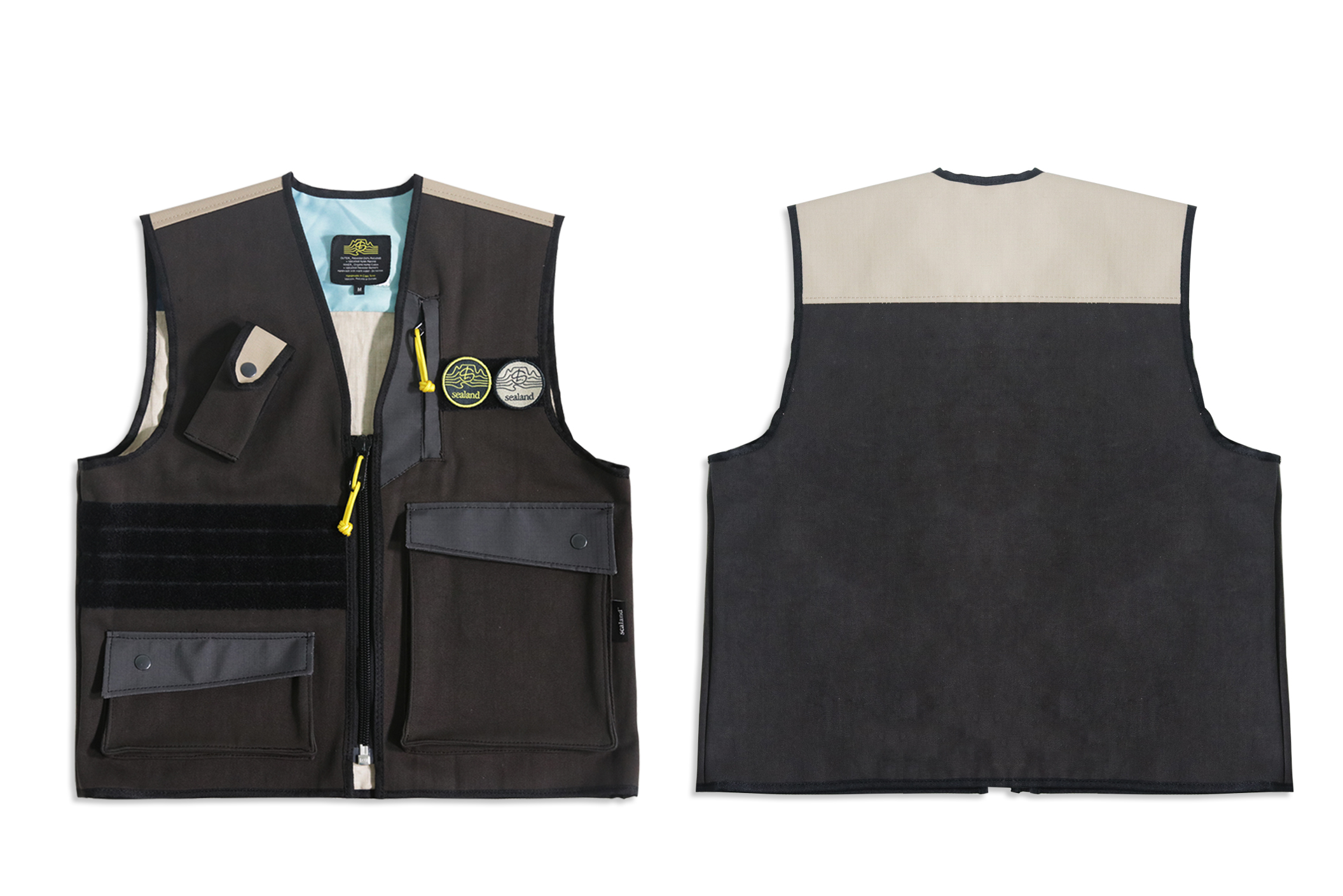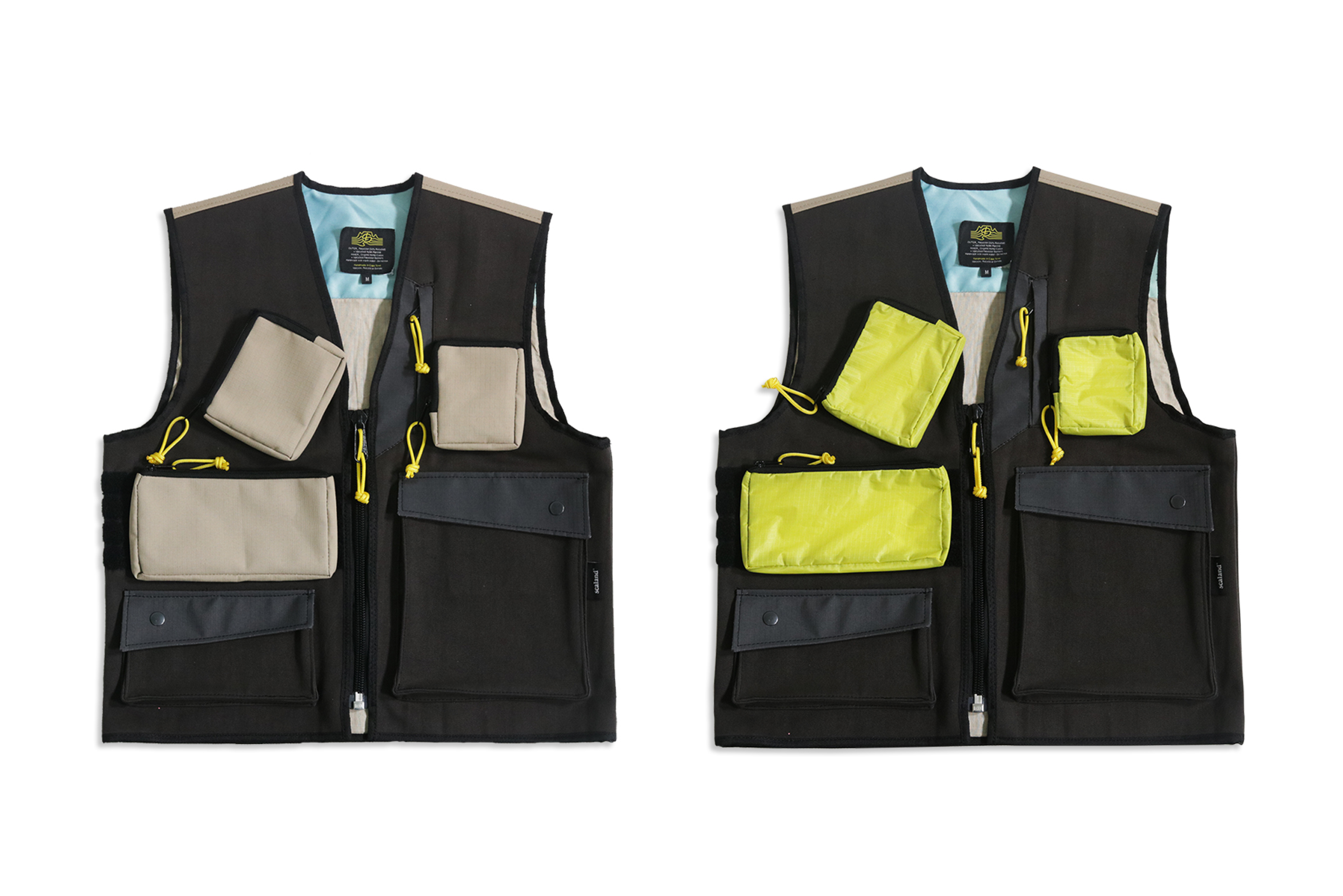 The Sealand x Shelflife Utility Vest is ready for anything without fail. Modern style meets rugged practicality in an item that is both equipped for life in the city, and the next outdoor adventure. The base vest comes with two spacious bellow pockets, as well as a secure chest zip pocket and a removable Leatherman pouch. The soft Velcro strips featured throughout the vest allows you to attach any combination of Sealand x Shelflife pockets or patches. Each vest comes with two removable Velcro Patches with our custom colab branding. This unique and functional piece is an essential part of any collection.
R1999 (without pockets)
S, M, L, XL
Bright Yellow or Sand Pocket Combo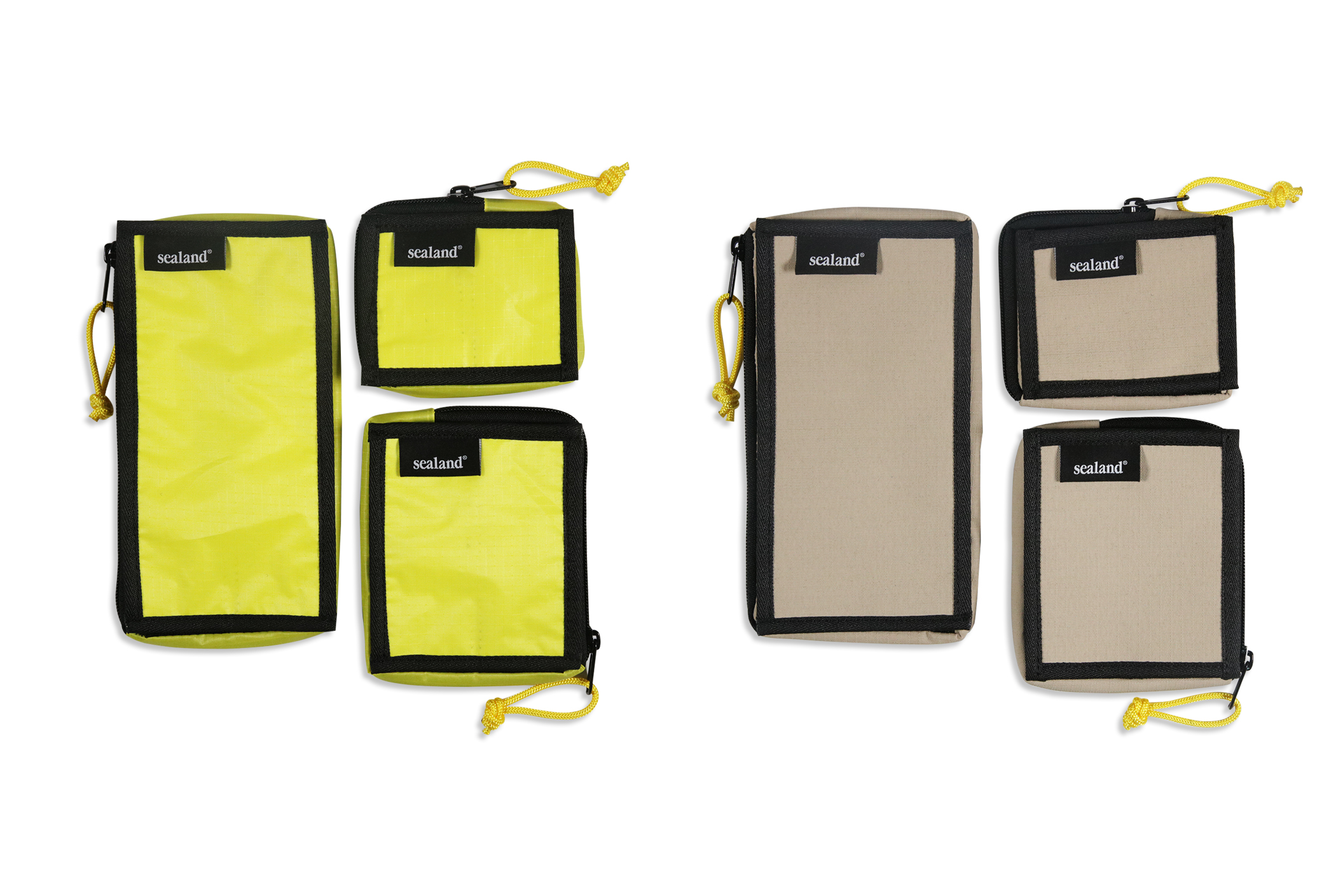 Three pockets in three perfect sizes. The small, medium and large pockets come with backing, which, when removed, allow them to be stuck to the front of your Sealand x Shelflife Grab or Utility Vest. However, on their own, they make for great wallets or stationary pouches. These pouches will be sold separately in your choice of Sand or Bright yellow combos.
R599
Pack of 3



Sealand x Shelflife Grab Bags
Remove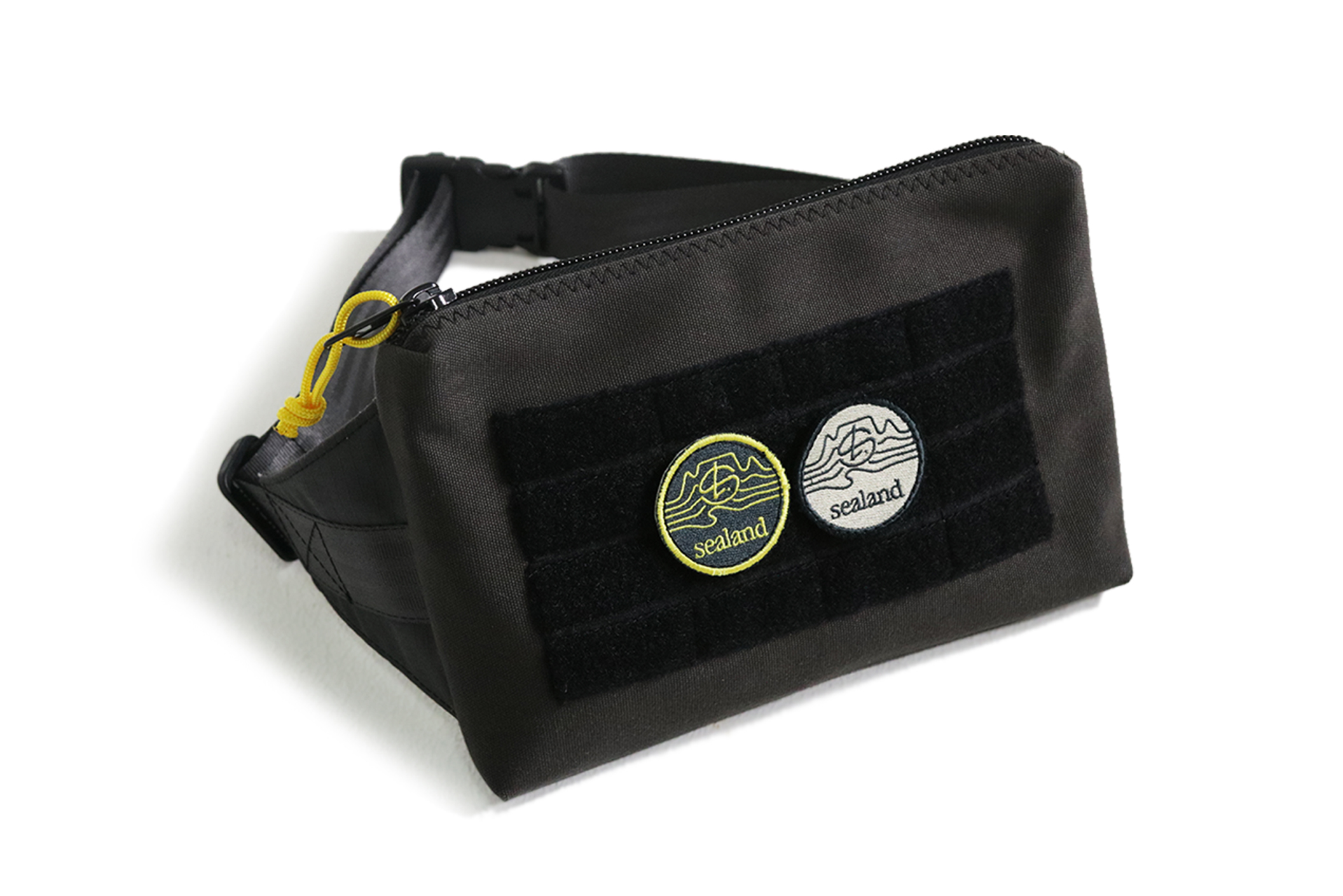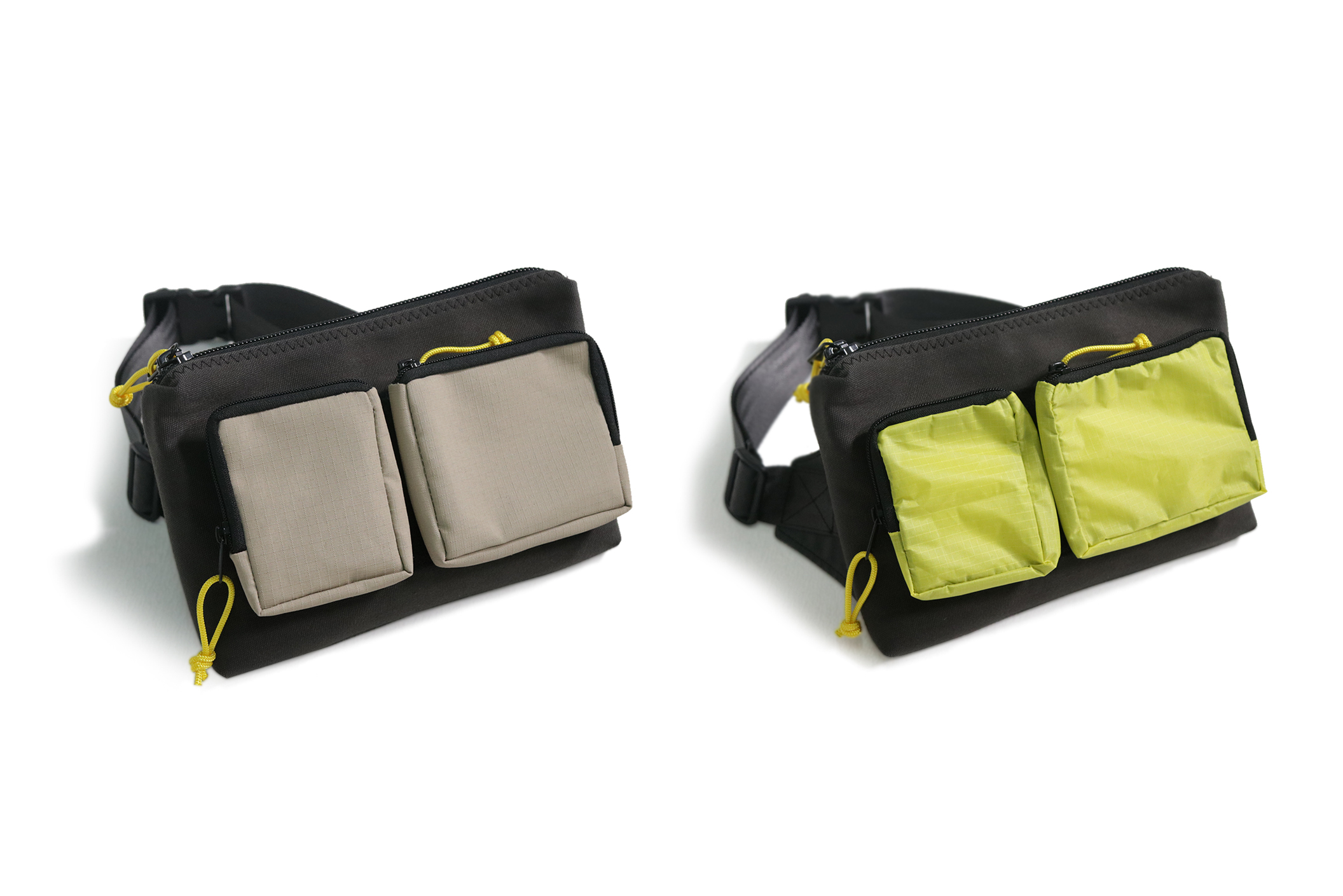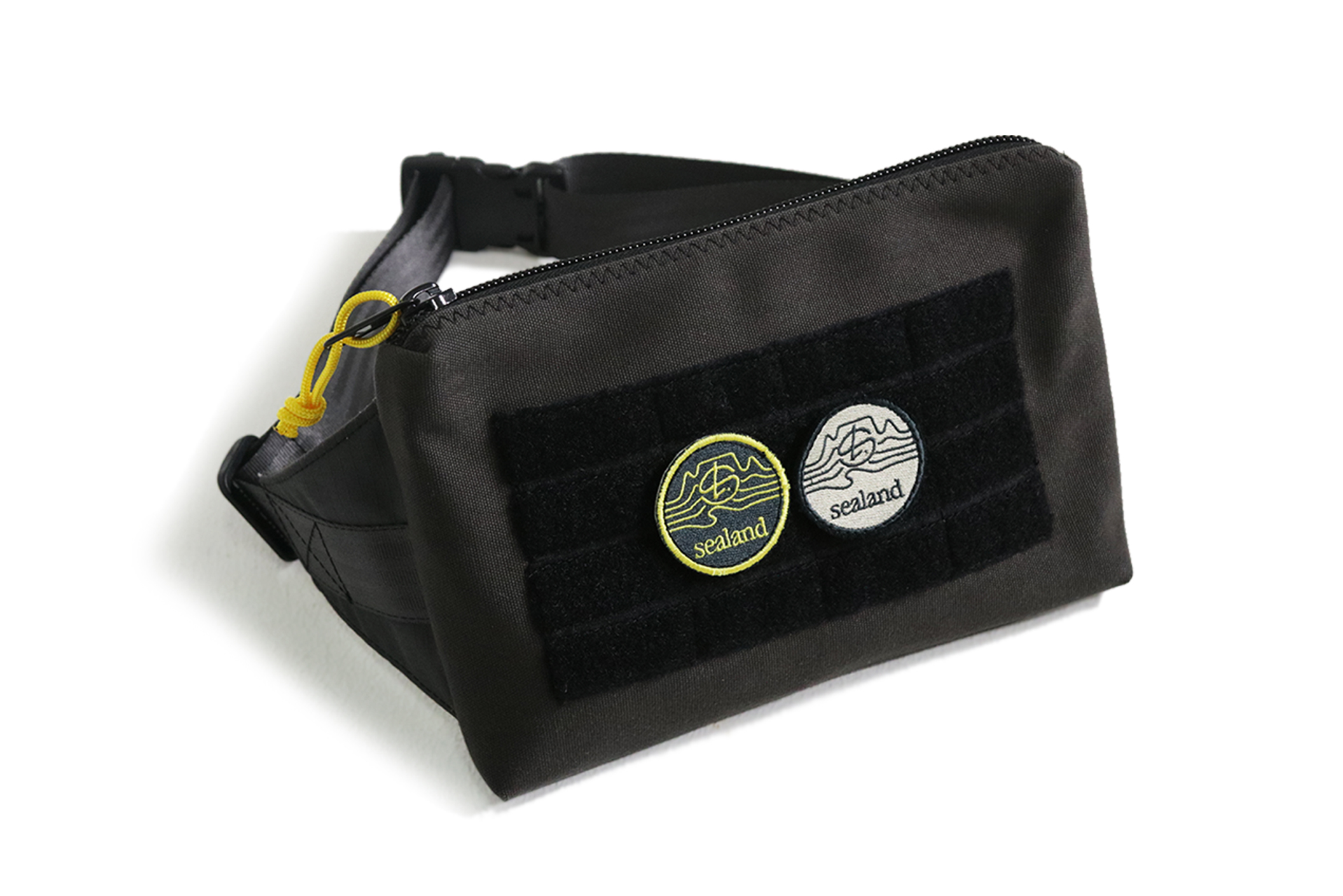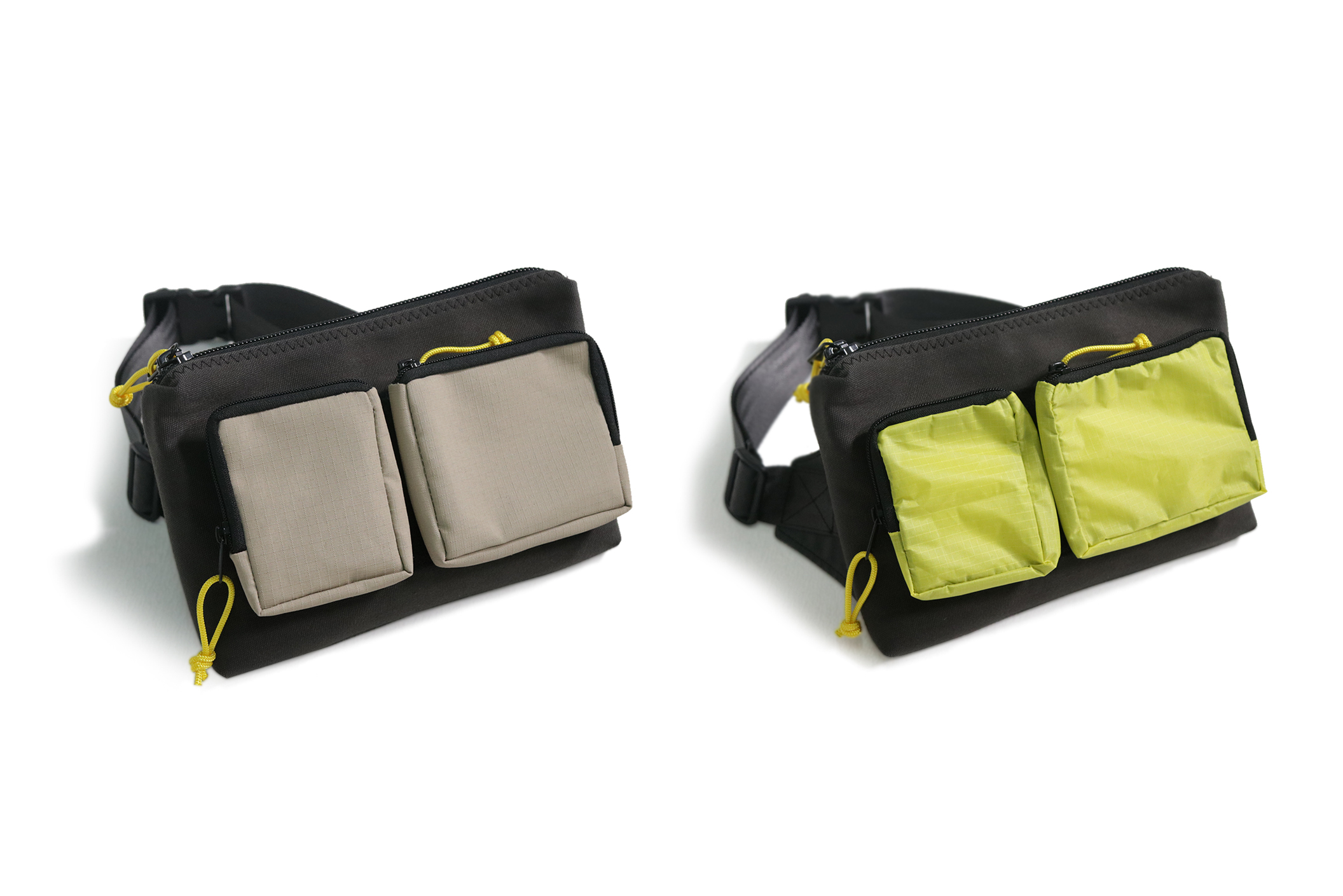 A convertible pouch and belt bag, the grab will always stick by your side, however you choose to wear it. The adjustable belt straps can be hidden away on the padded back pocket or unfurled, allowing it to be worn around the waist, across your chest, or as a clutch, with the additional option of a longer shoulder strap that clips onto the small webbing loops at the top. The main zip compartment provides ample space and organisation with the option for the additional Sand or Bright Yellow Velcro pockets which are also interchangable with the Utility vest. Get ready to Grab and go.
R949
One Size







Shelflife x Sealand Long Sleeve Tee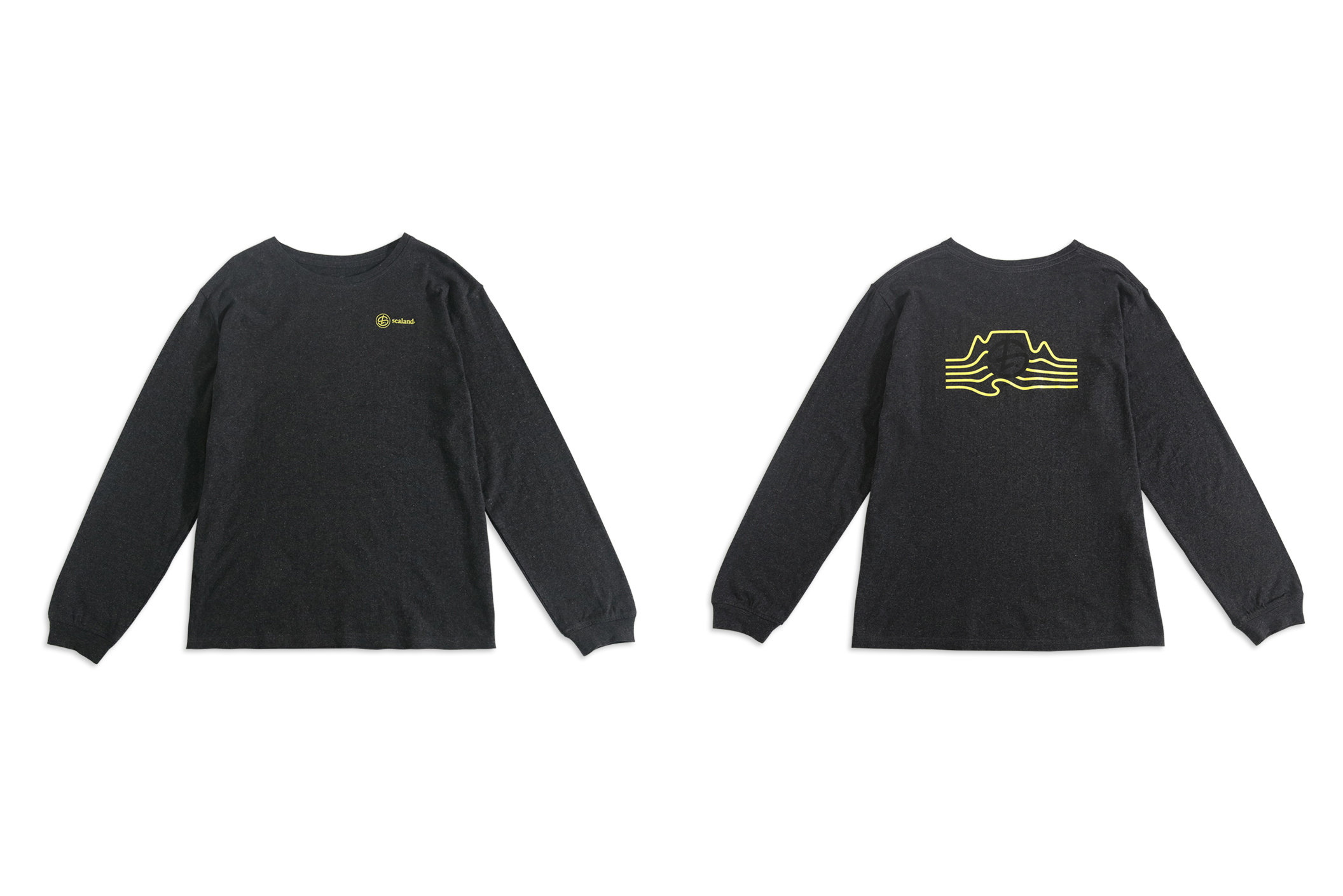 Made from a blend of hemp and organic cotton, these long-sleeves are a boxy, unisex fit and features and front and back screen print of the Sealand x Shelflife custom logo. With a 55% Hemp content, the long sleeve shirts are durable, breathable, and provide excellent insulation; summer and winter. Hemp farming has a low water usage and is virtually chemical-free, it's a great way to showcase your style, while being mindful of our planet.
R649
S, M, L, XL







Shelflife x Sealand Merino Wool Beanies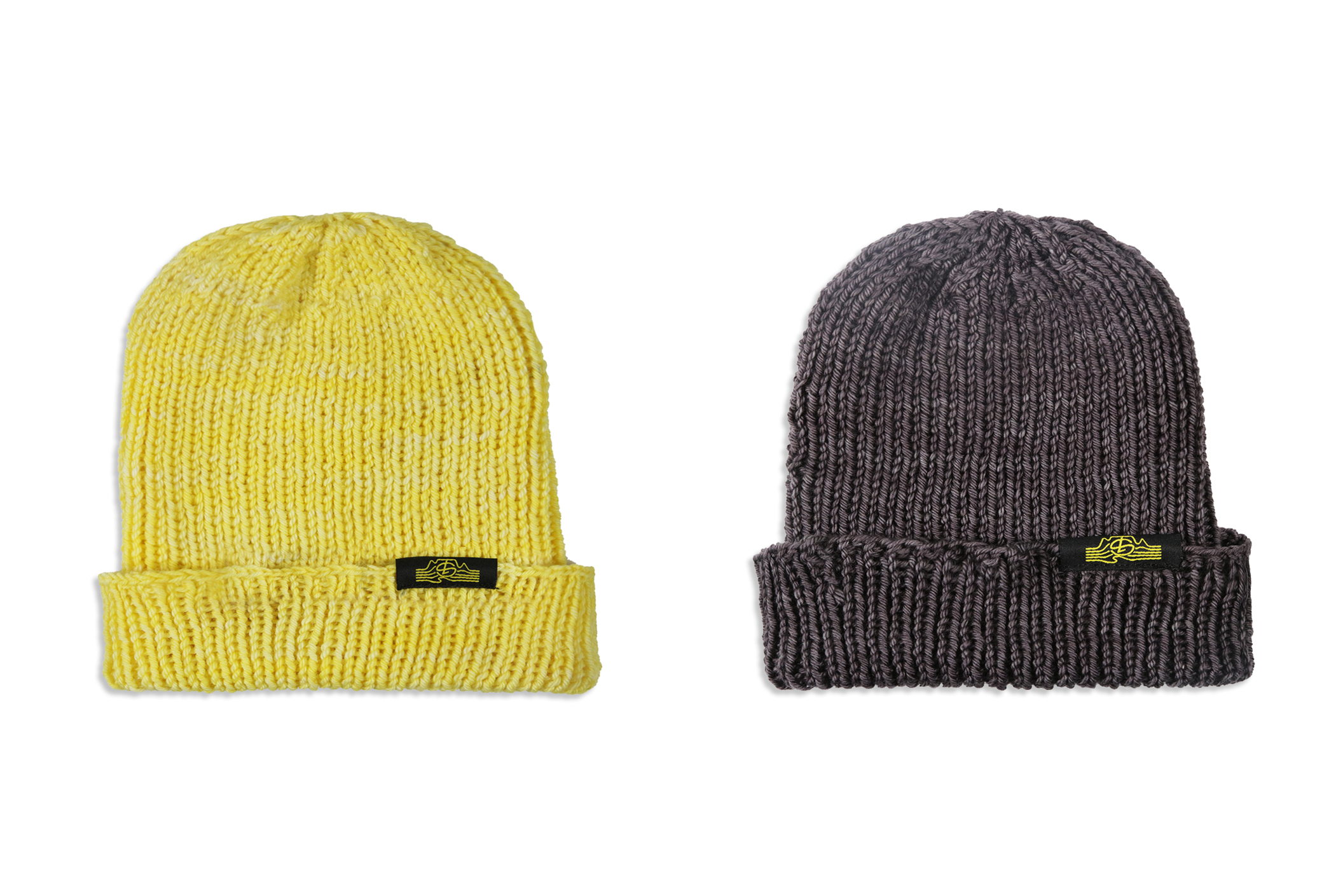 The beanies made from the softest locally and ethically sourced Merino wool, which is hand-dyed in Cape Town. The wool is then sent off to St. Francis bay where it is handcrafted by community project: Nomvula's Knitters. This colourway is exclusive to our collaboration and features the same custom branding seen on the longsleeve.
R649
One Size
Shelflife x Sealand drops 12 September at our CPT, JHB and online store. The collection will also be available at Sealand's stores and website.