sacai x Nike Blazer Low Pack
Arriving in Iron Grey and British Tan, the sacai x Nike Blazer Low Pack is coming to Shelflife!
Remove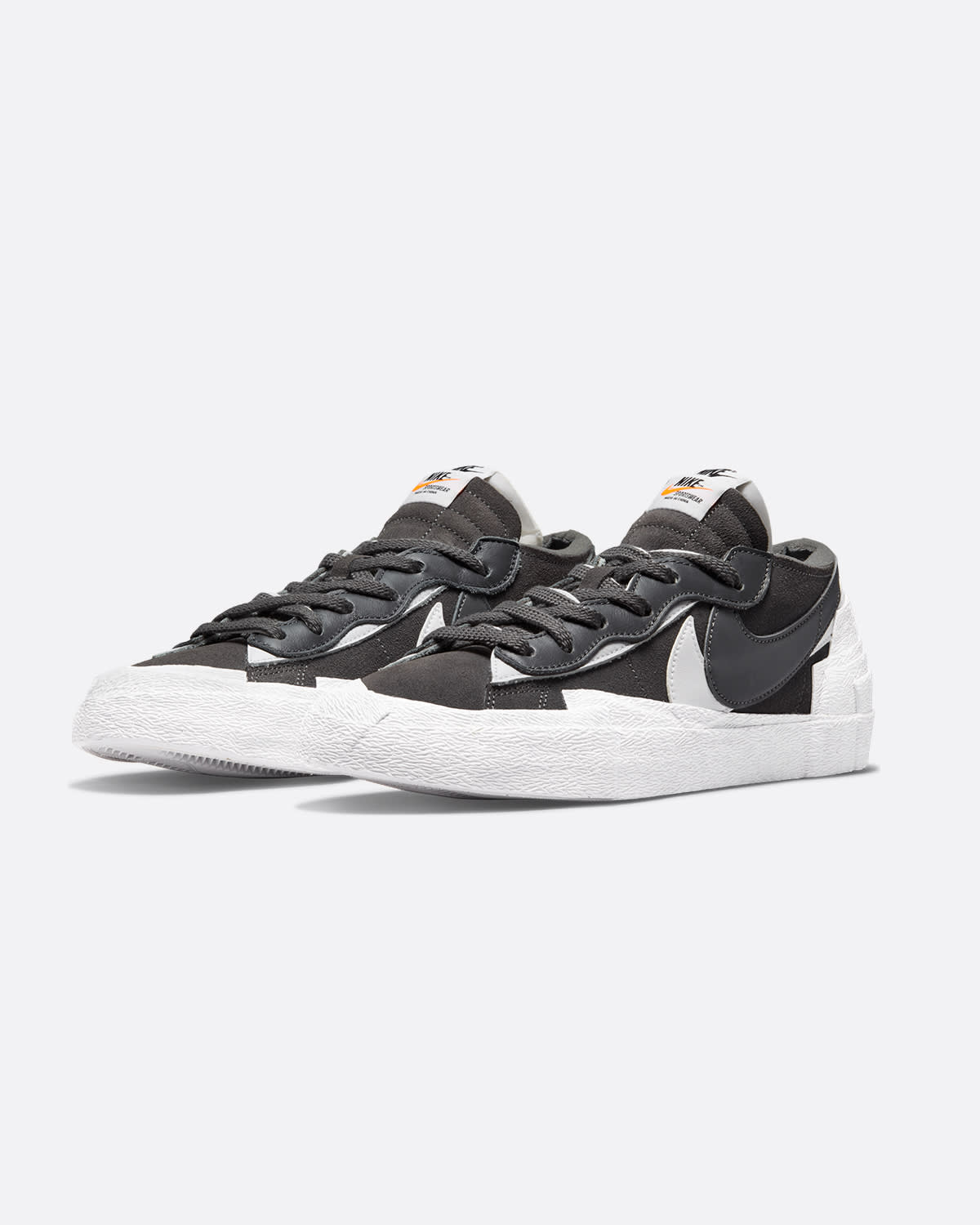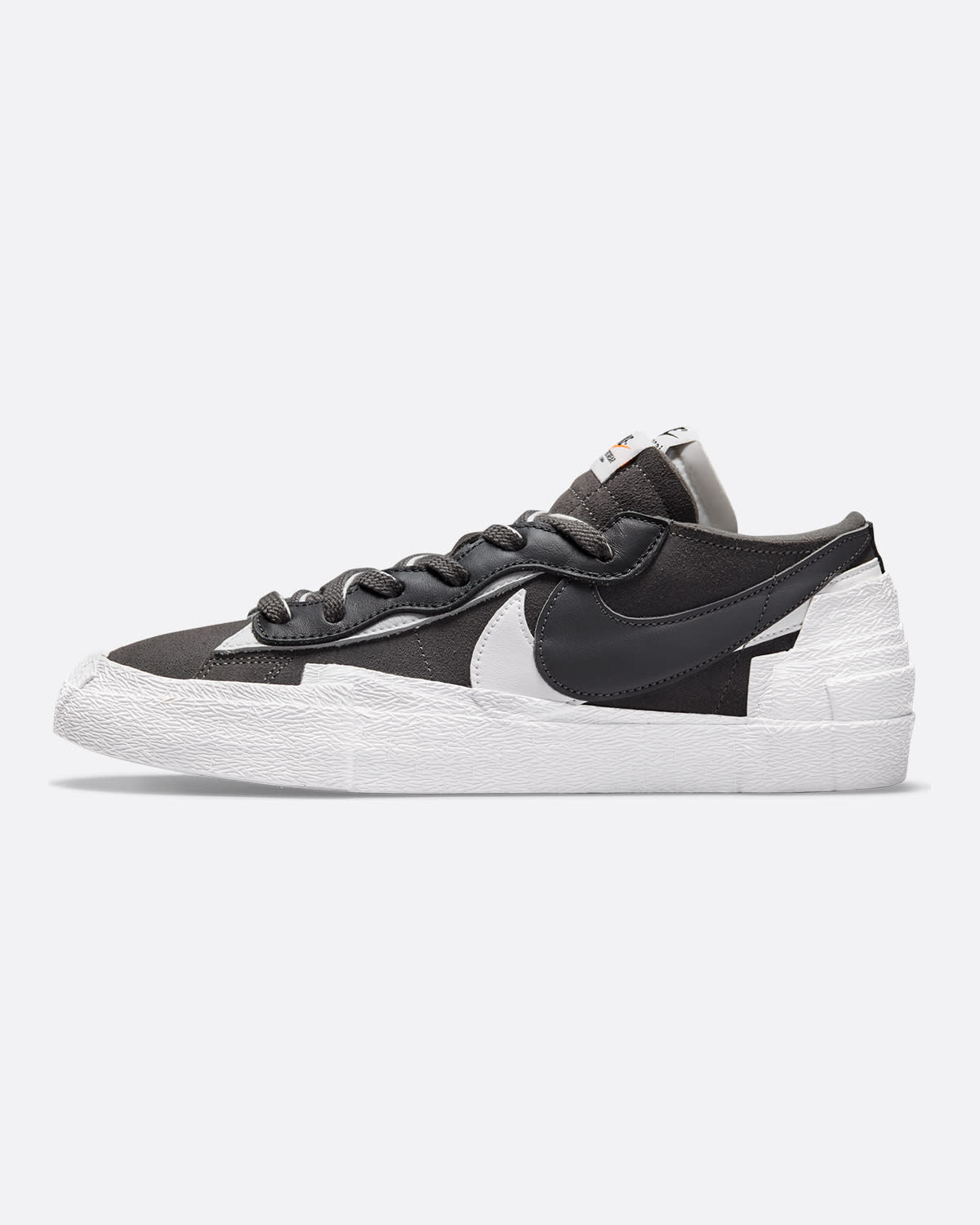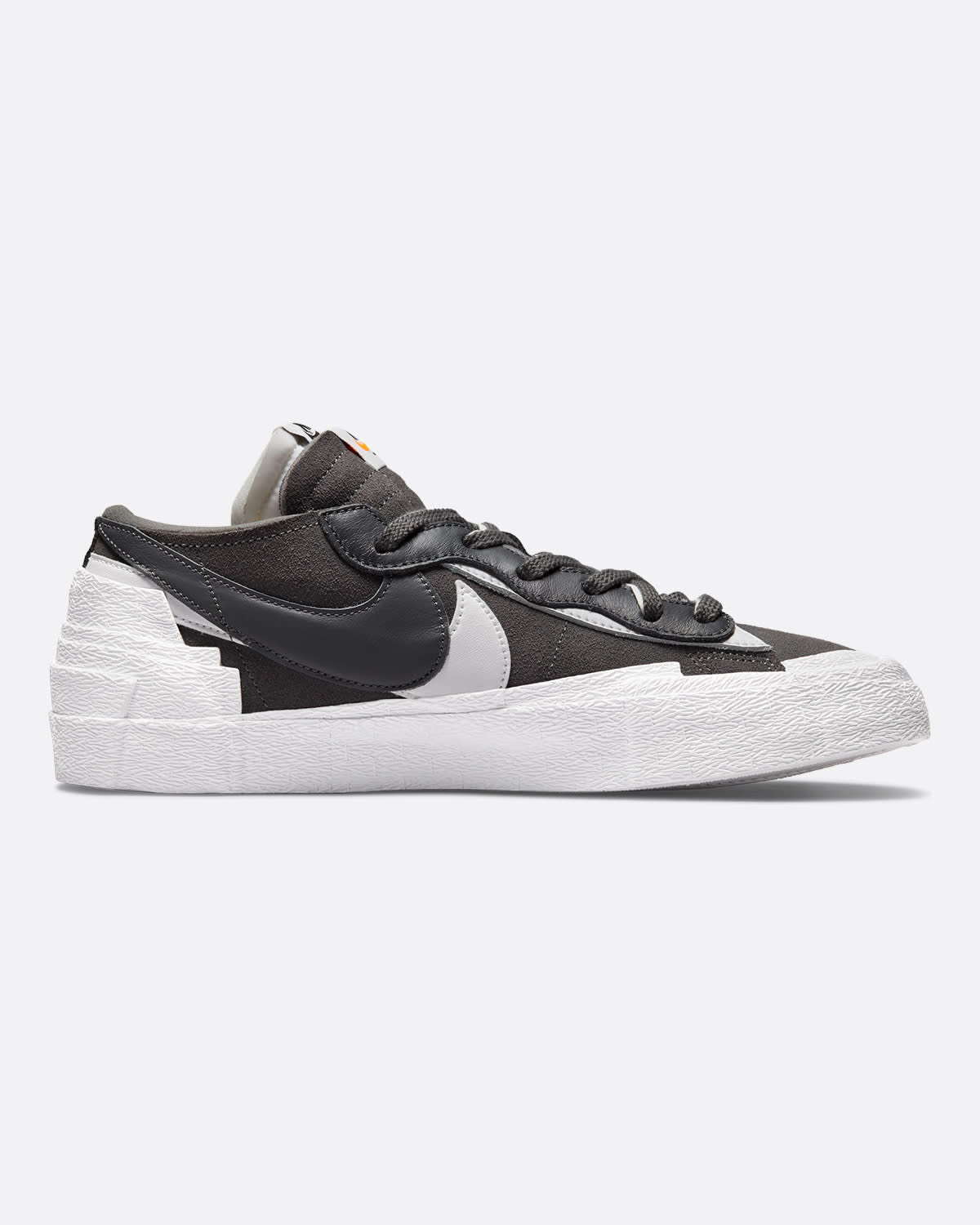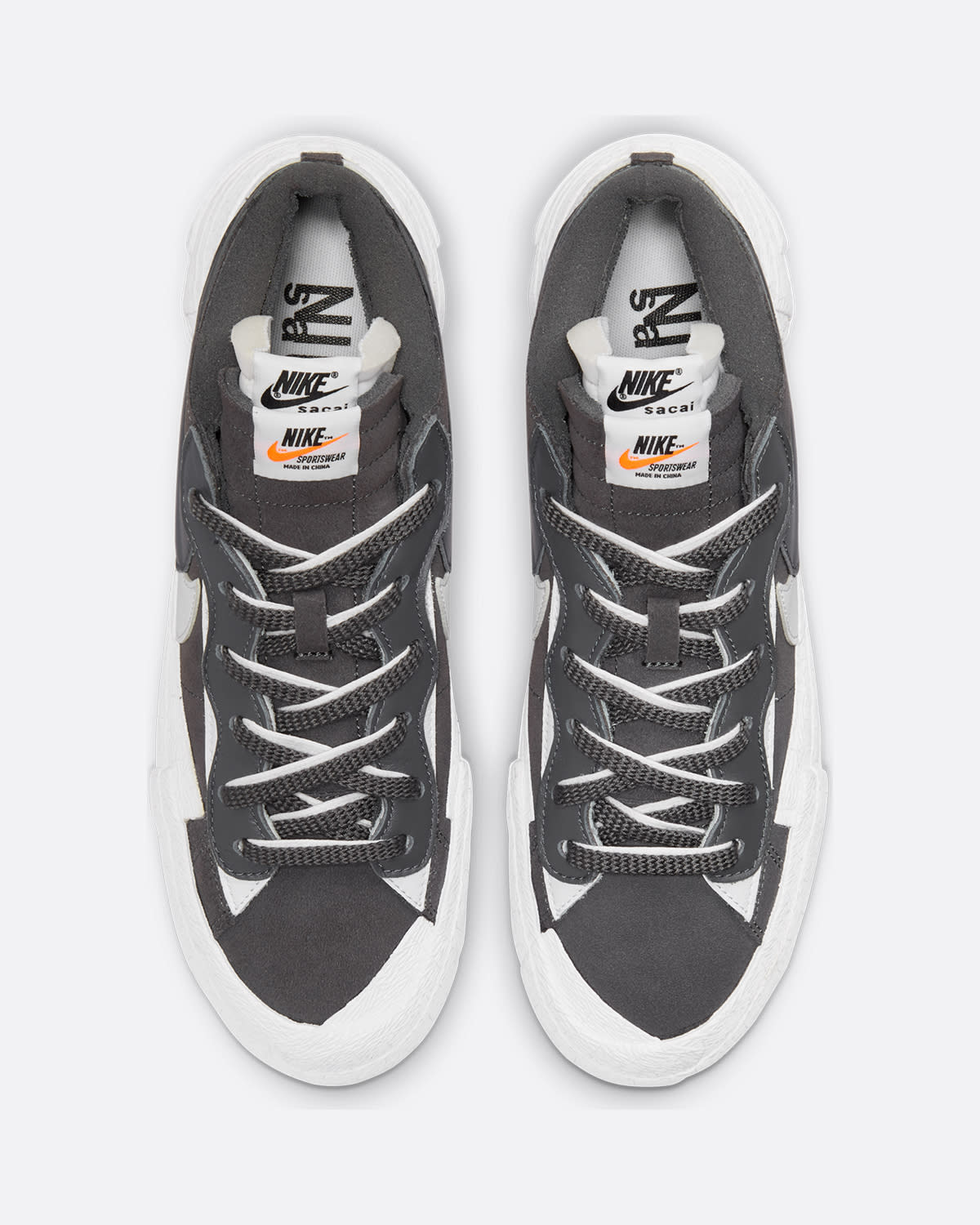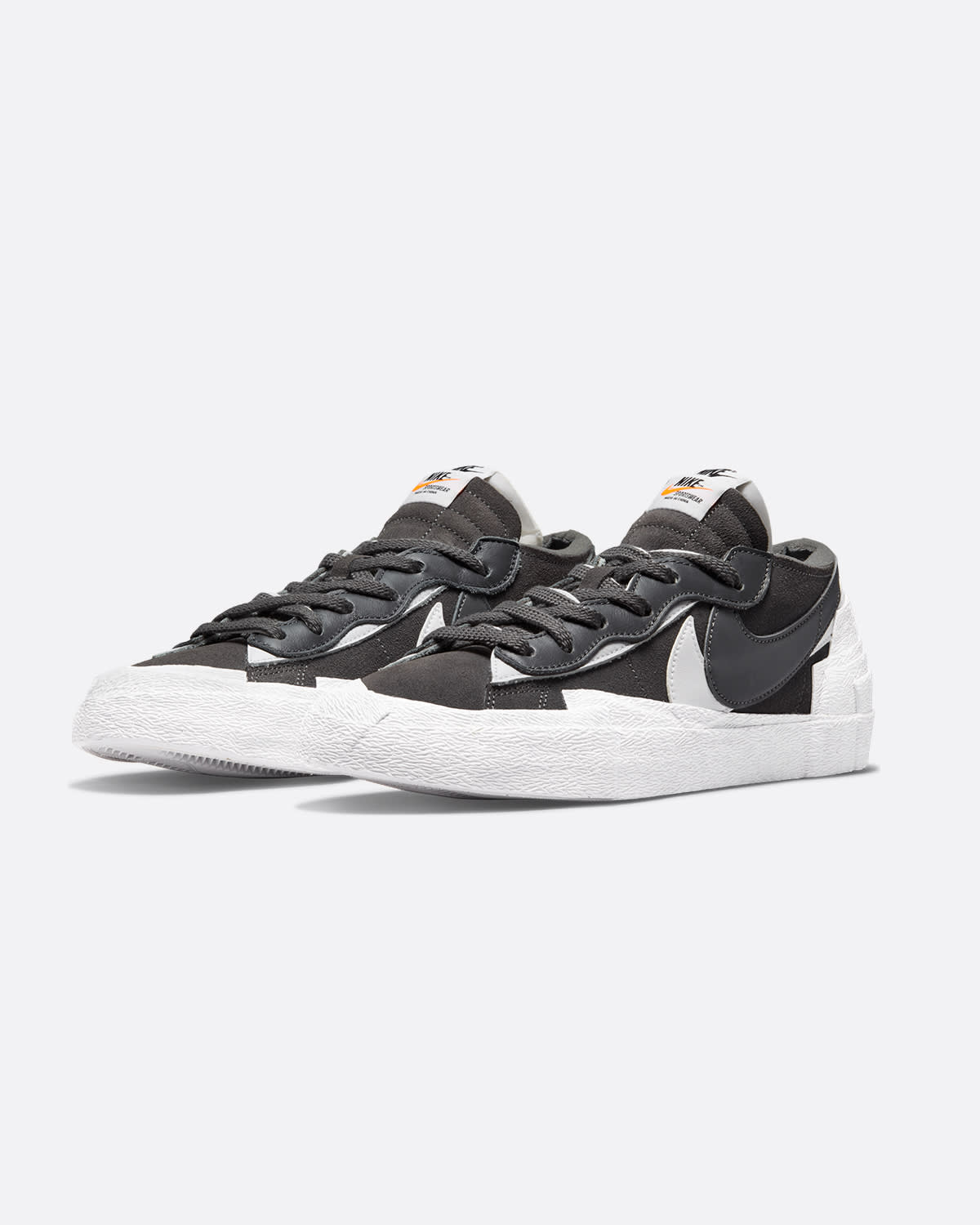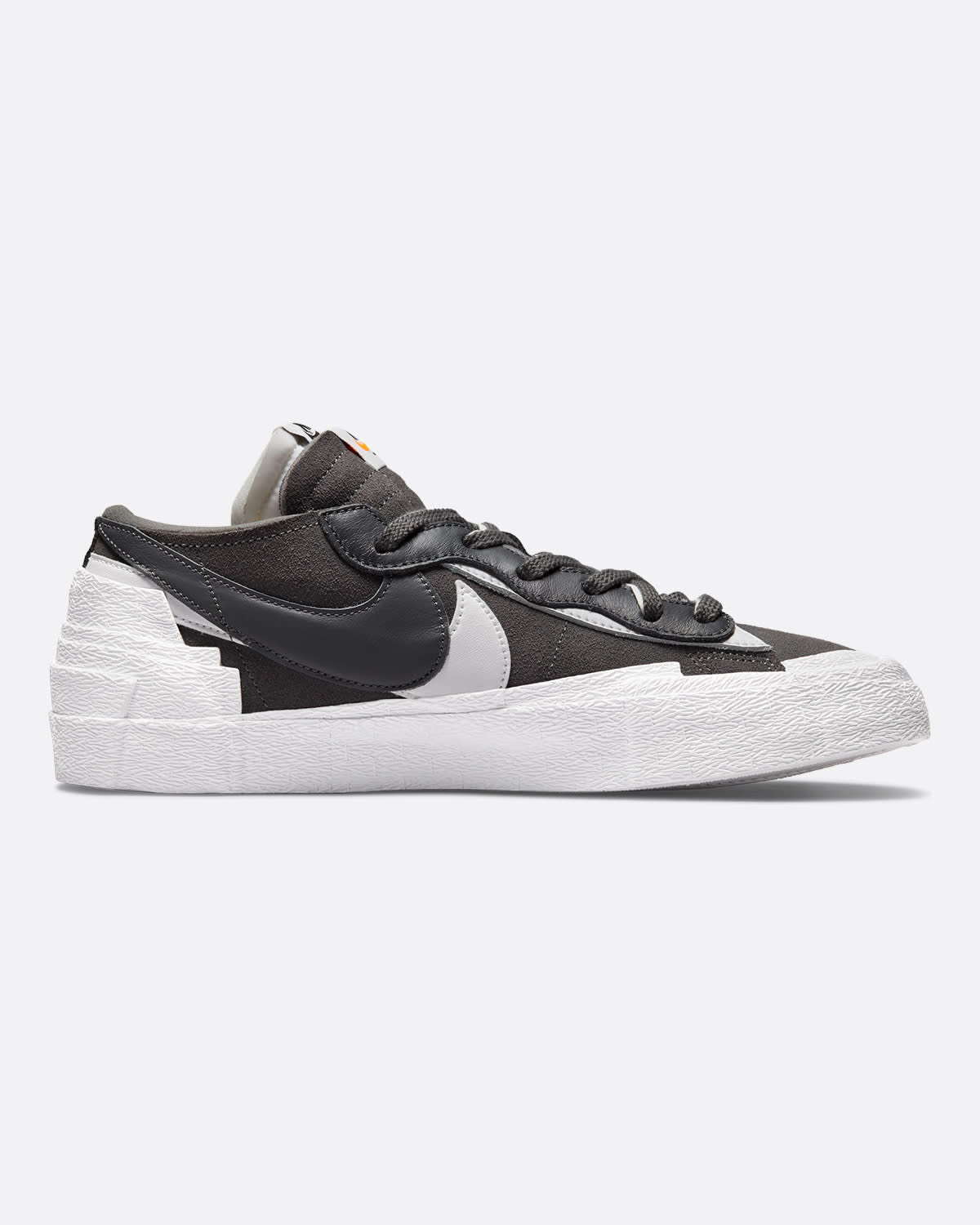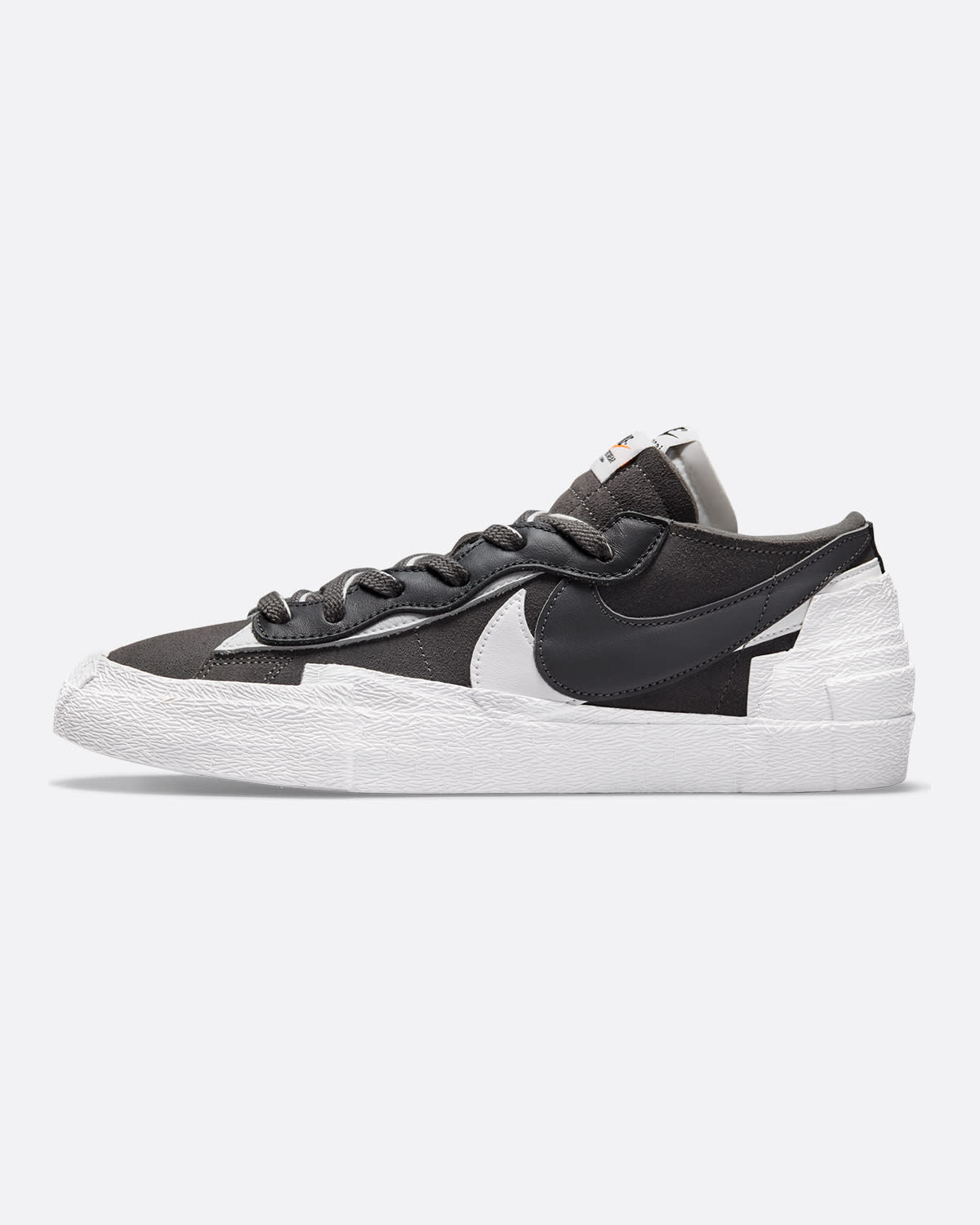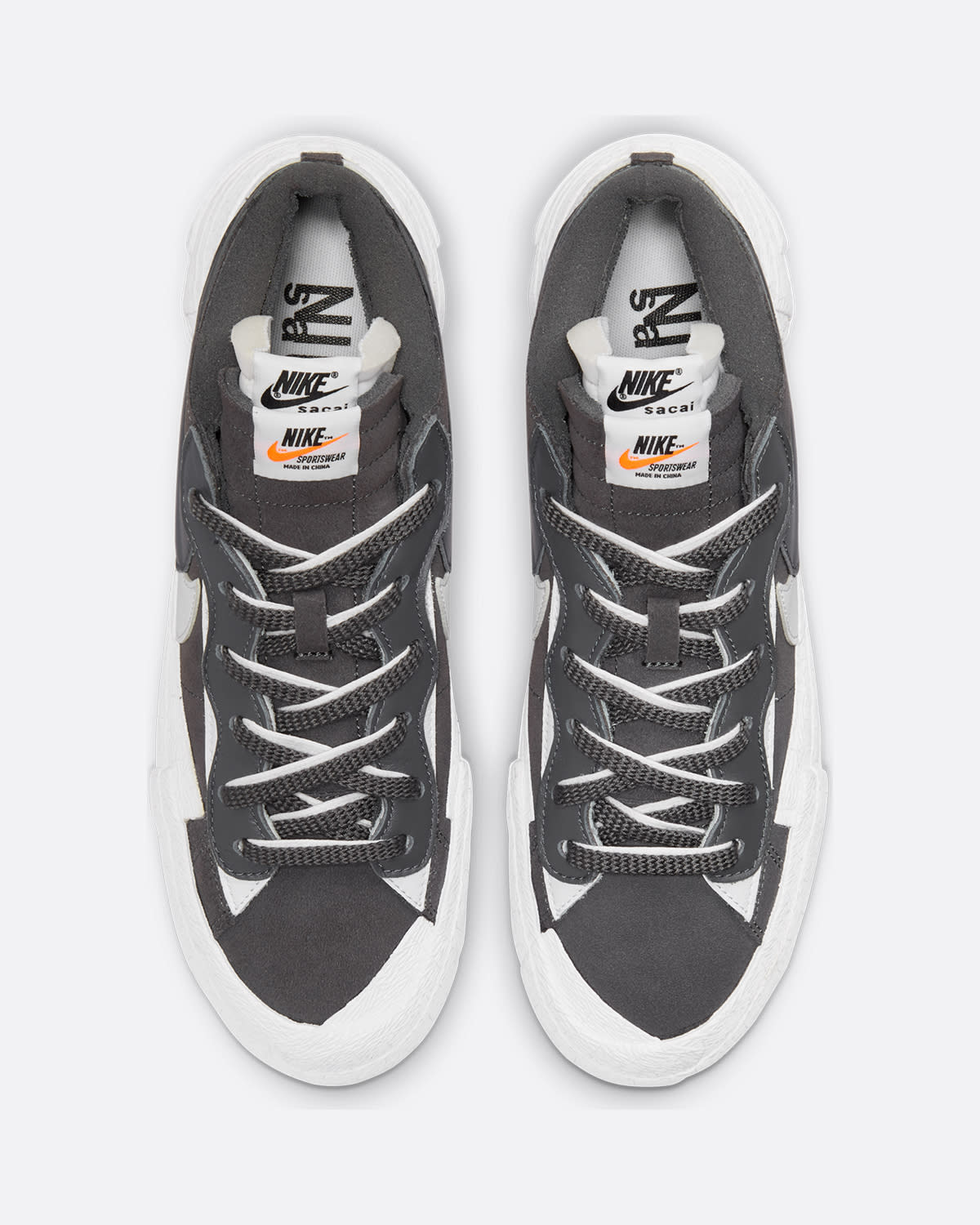 Grey scale tones are the focus in terms of this iteration's visual composition. The uppers are treated with a buttery suede material and comes outfitted with an "Iron Grey" paint job. The curvy overlays that sit adjacent to the laces are also draped in the titular tone along with one of the Swoosh sets that attach to the lateral and medial sides.
Remove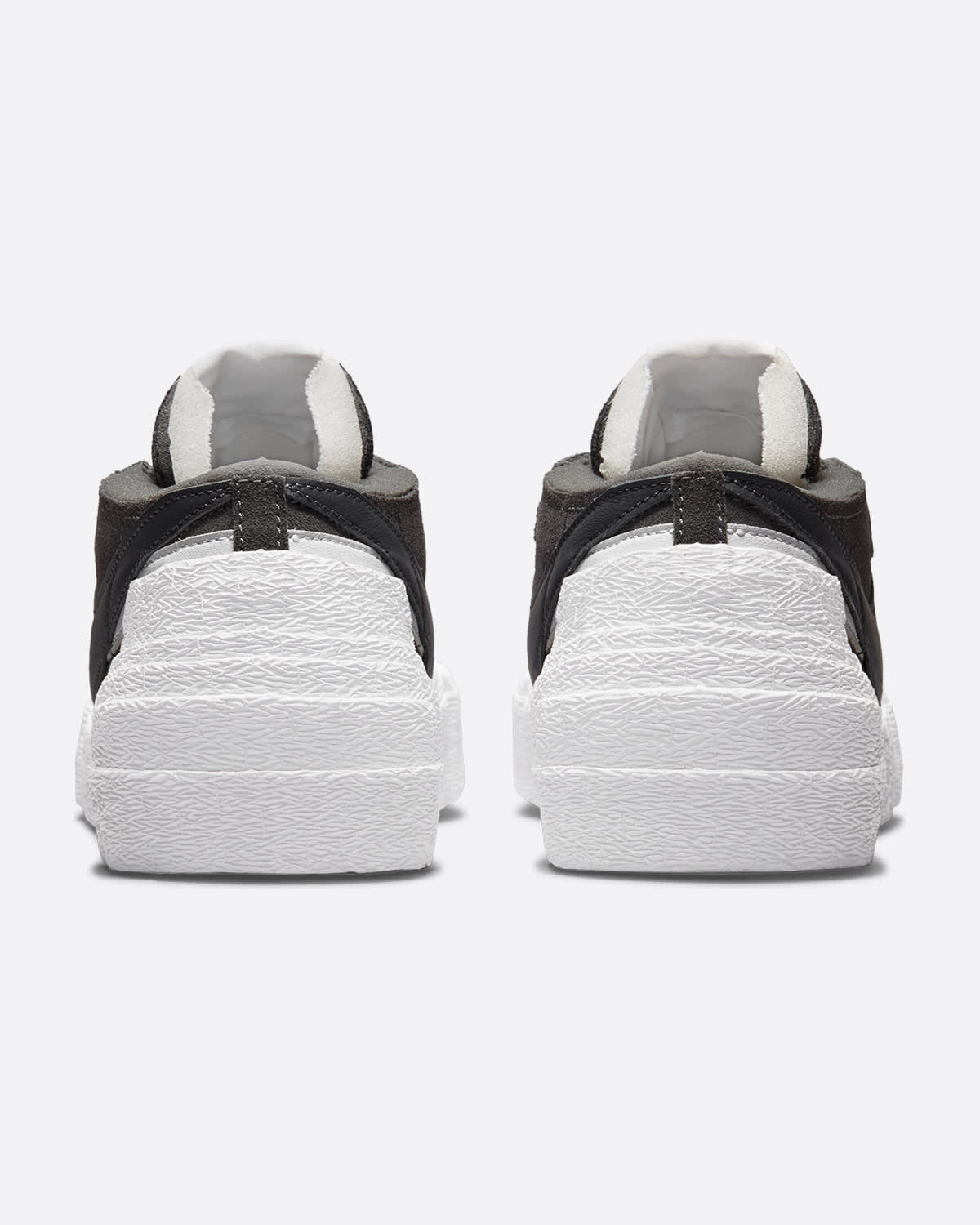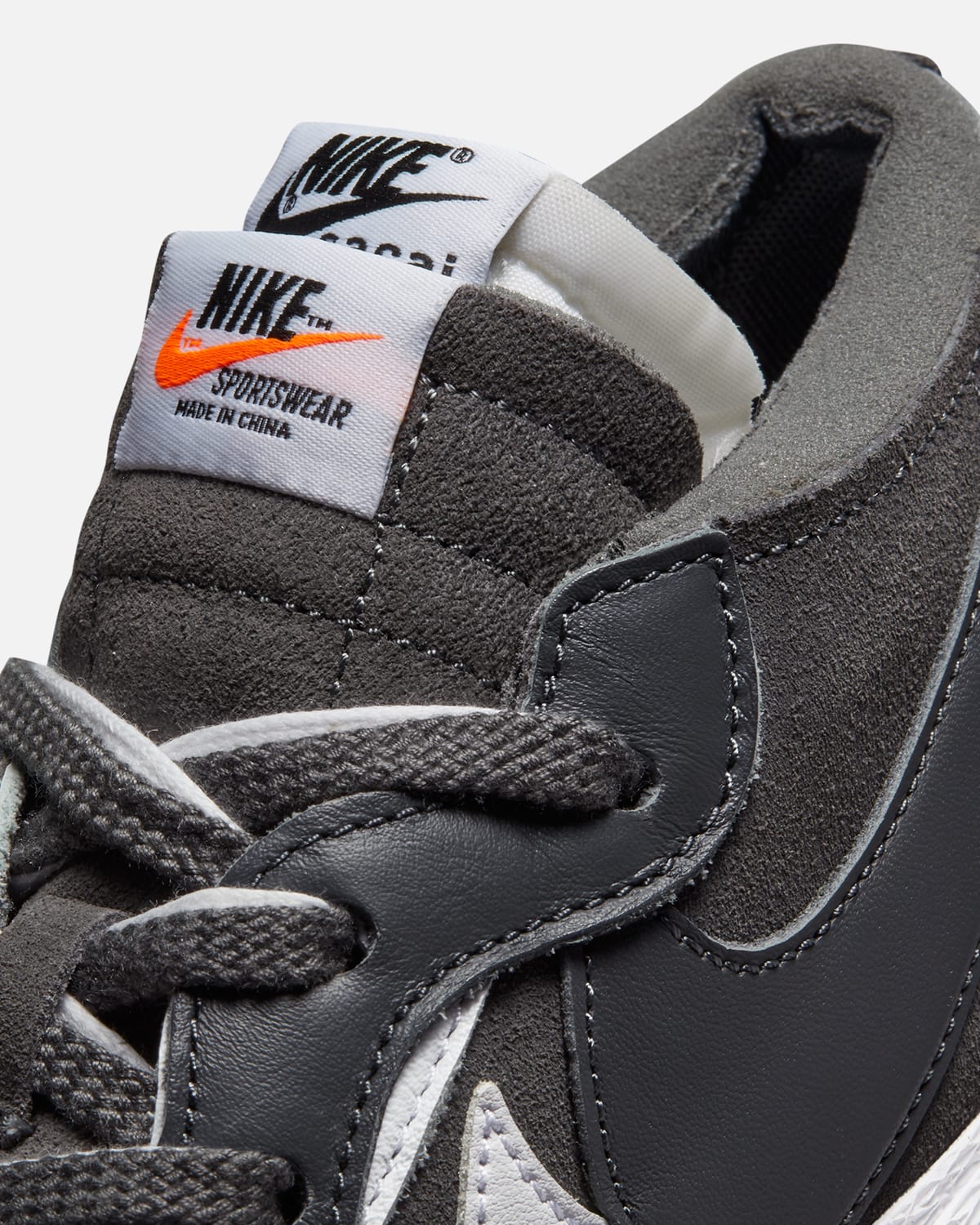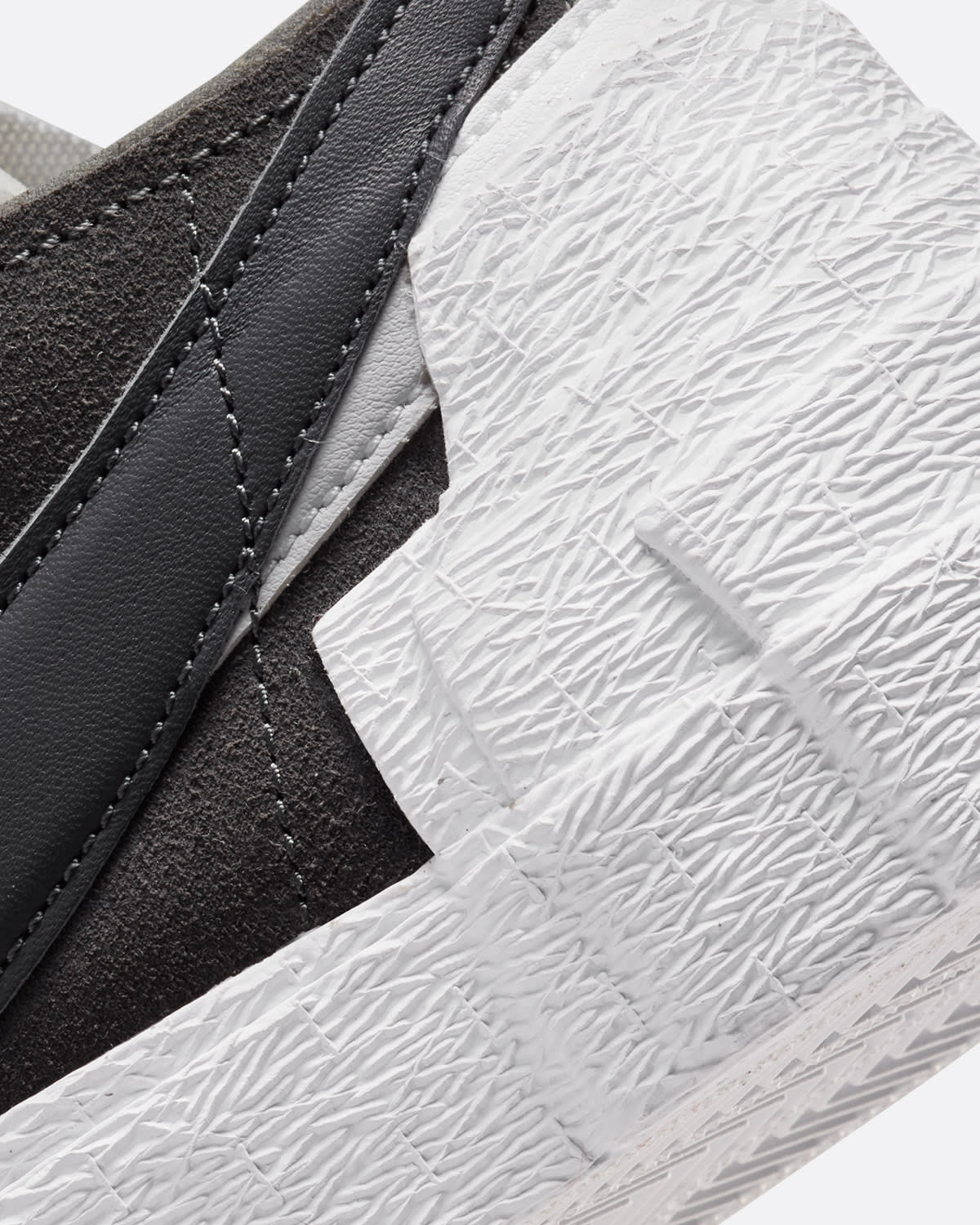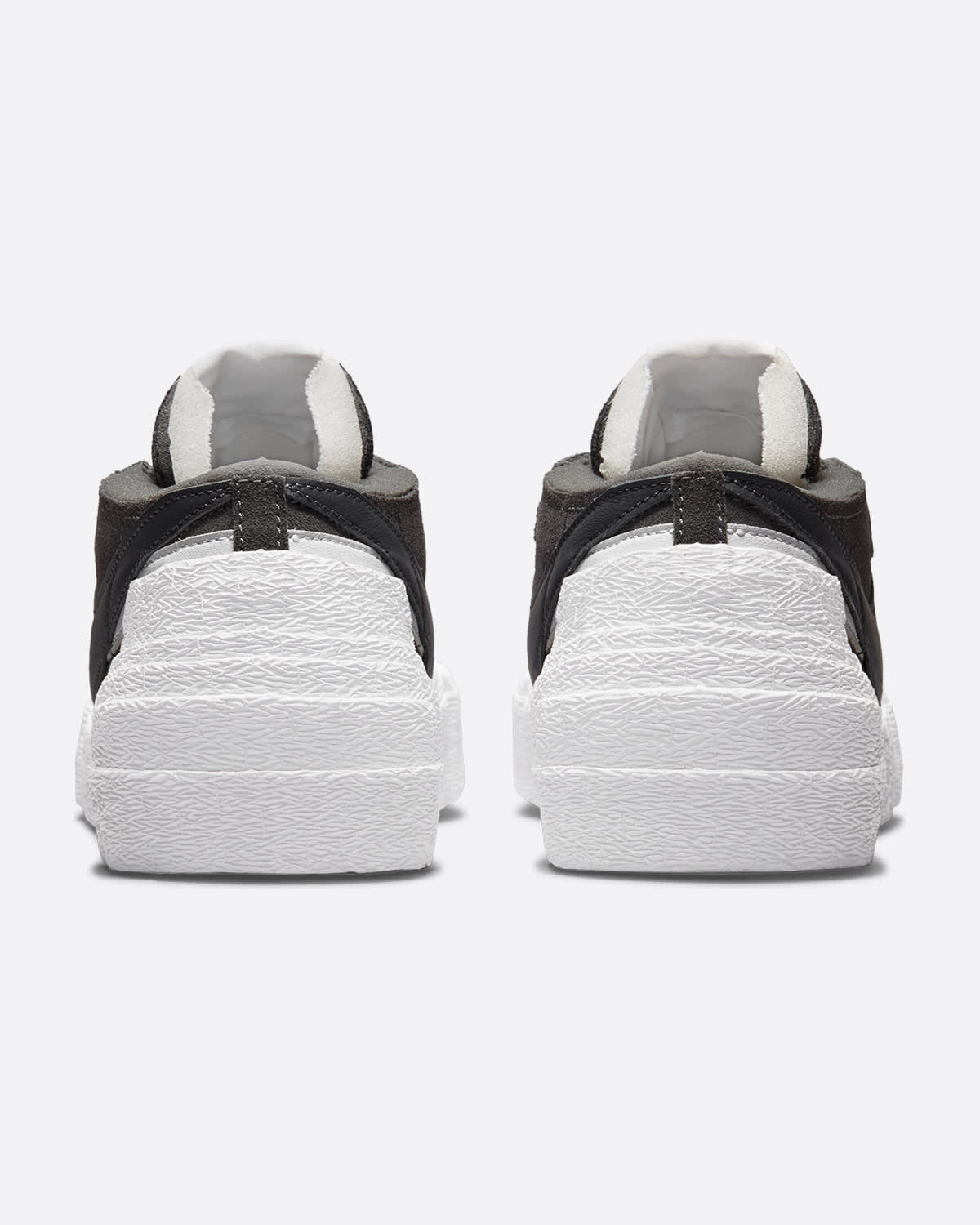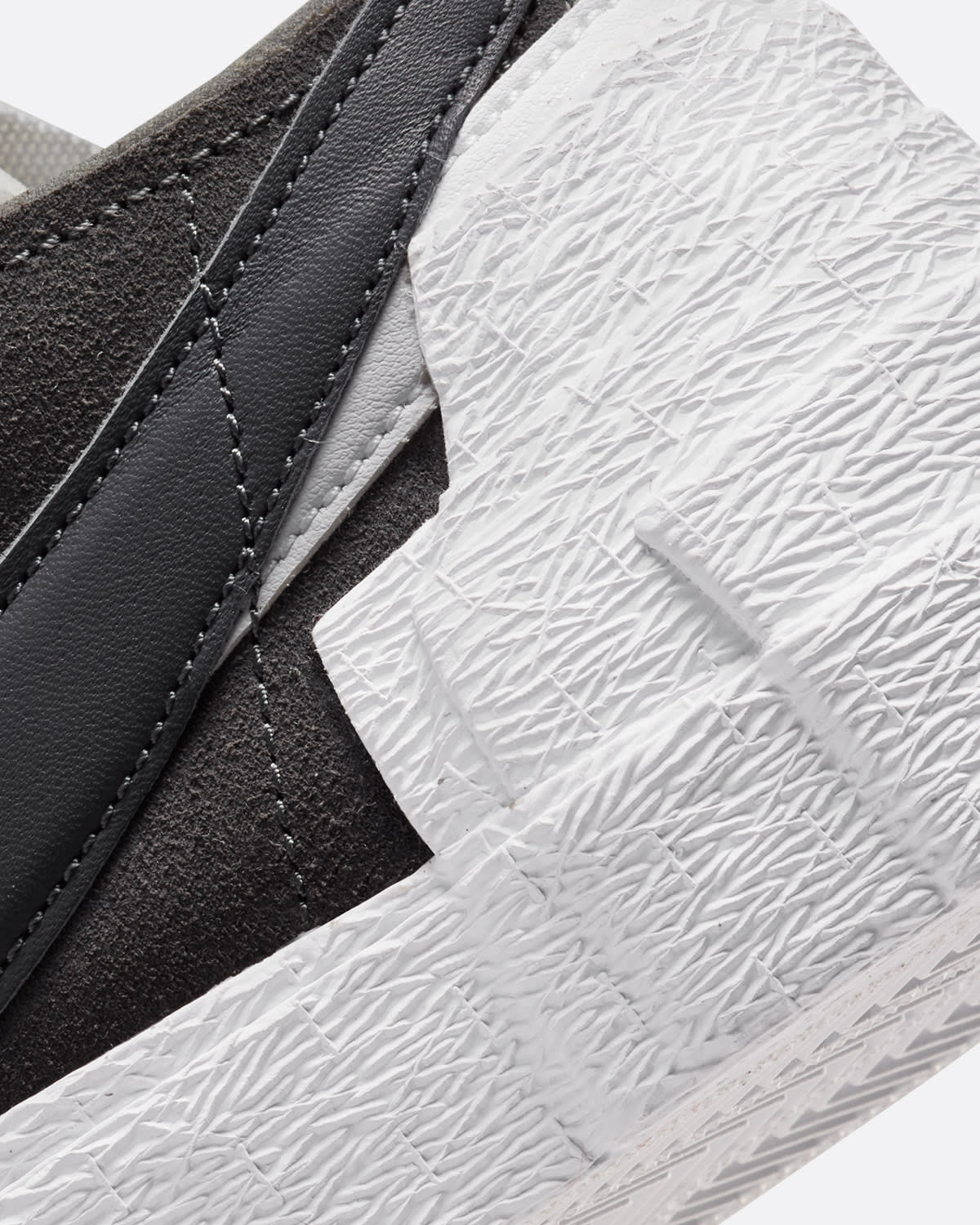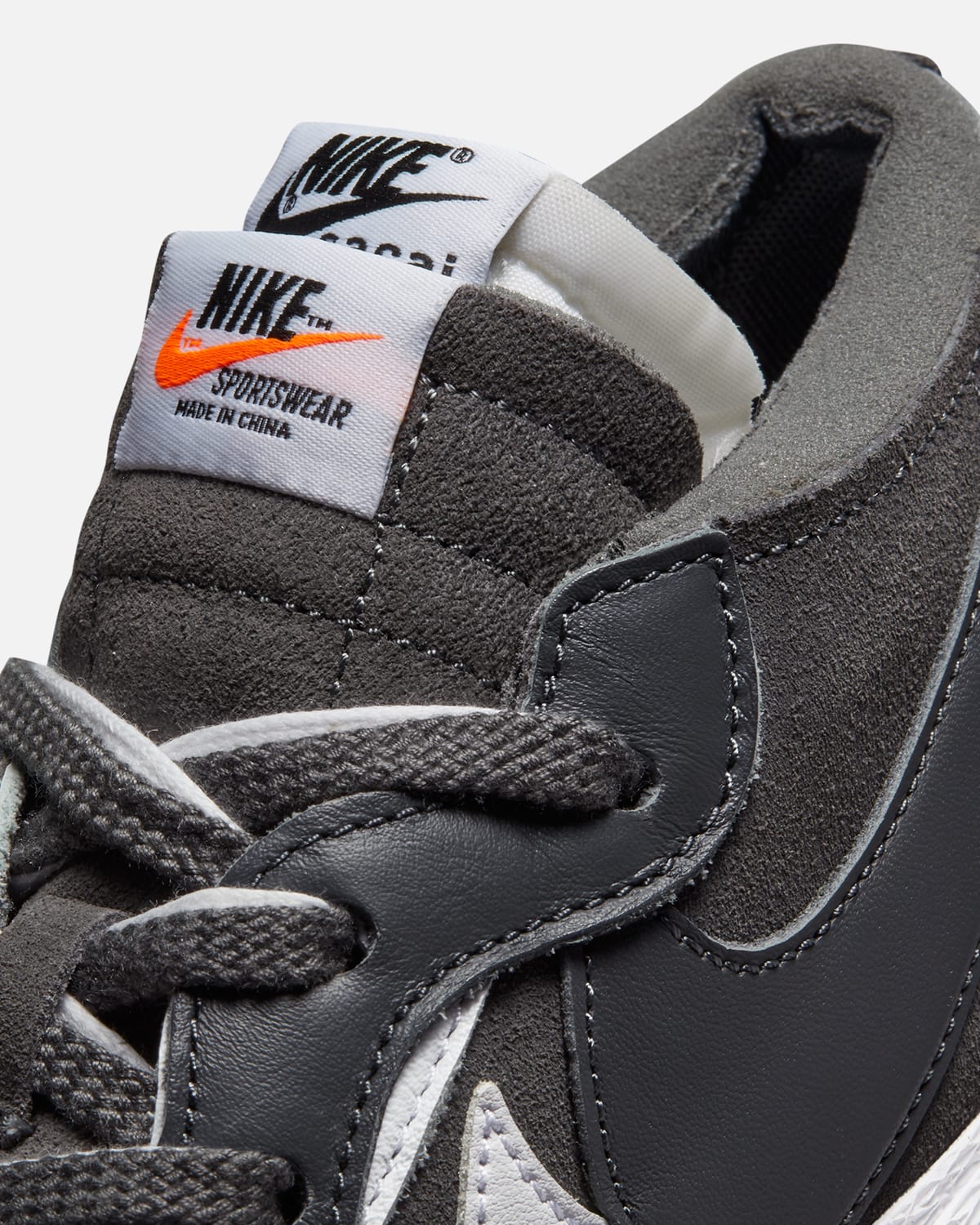 On the second pair, the brown shade does most of the heavy lifting as it covers the suede uppers and tongues along with the overlays that are positioned around the shoe laces and leather Swooshes that sit closest to the ankle.
Remove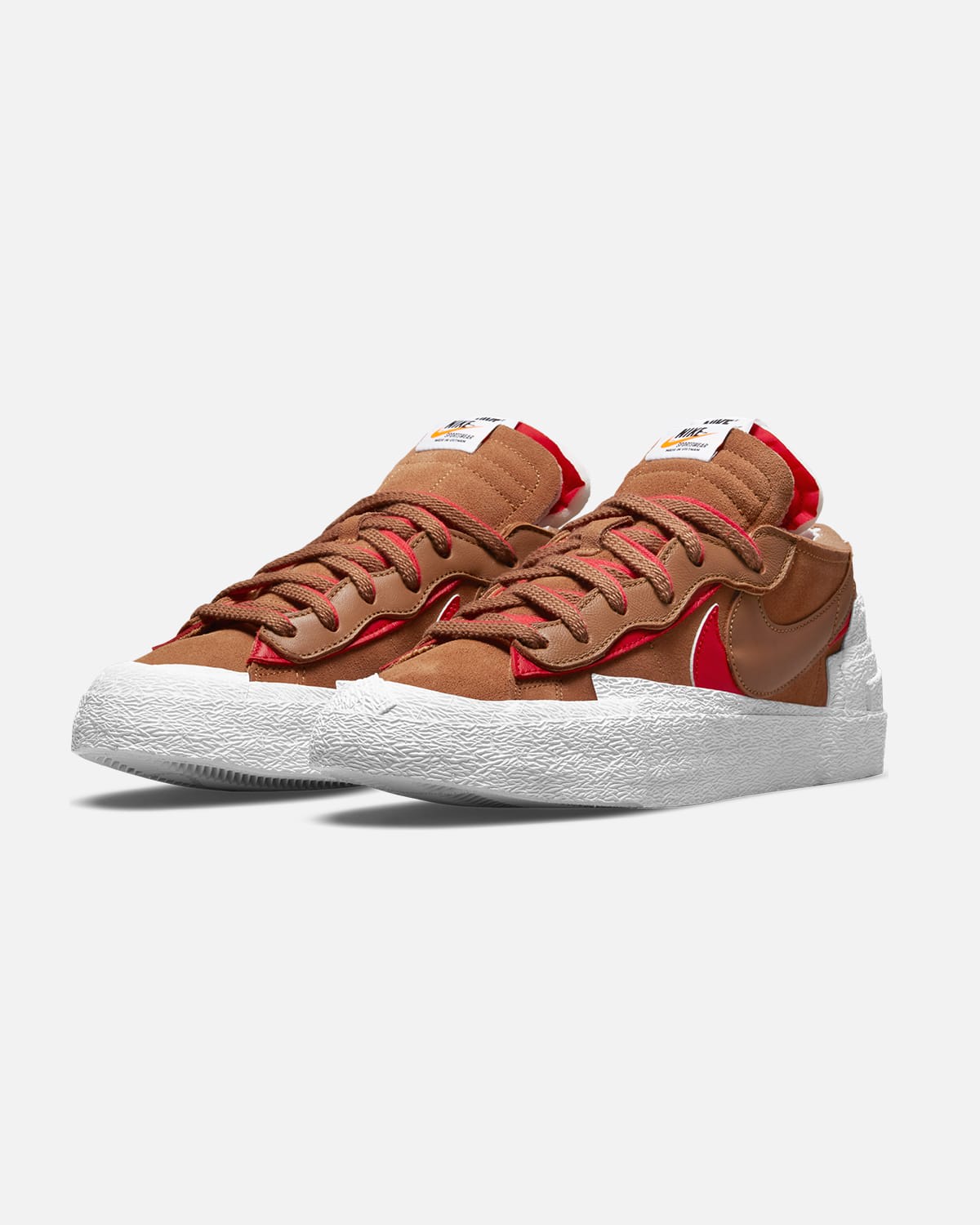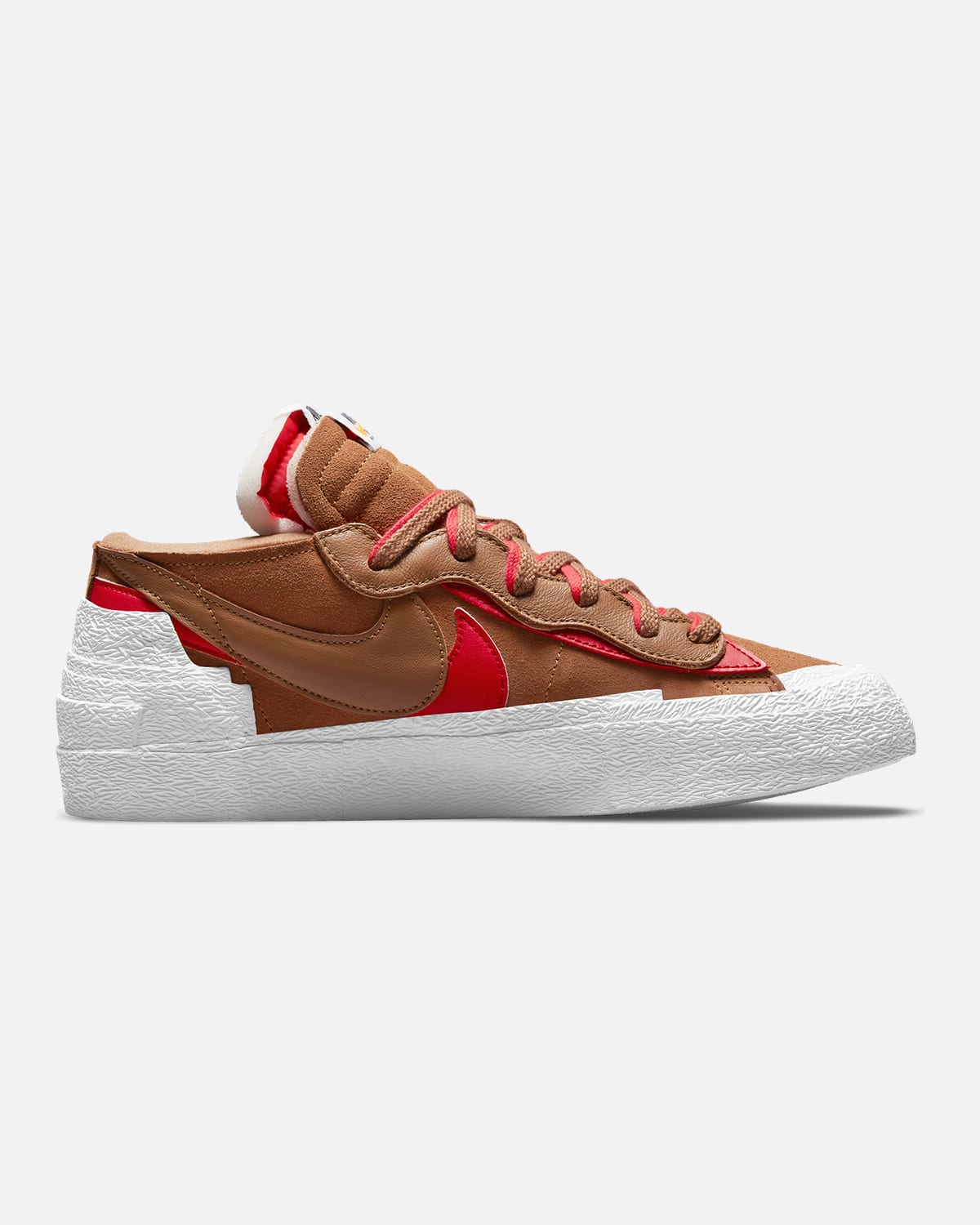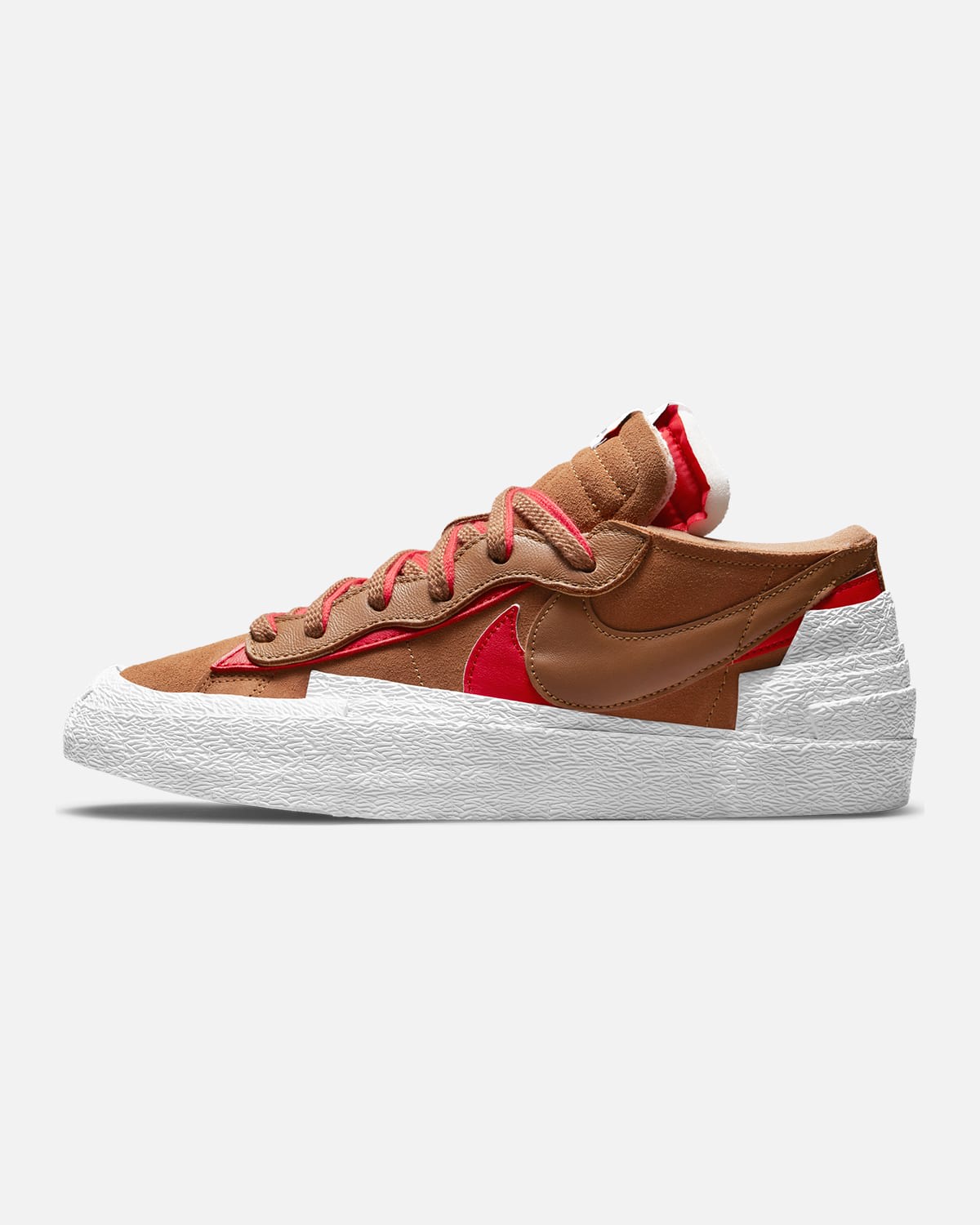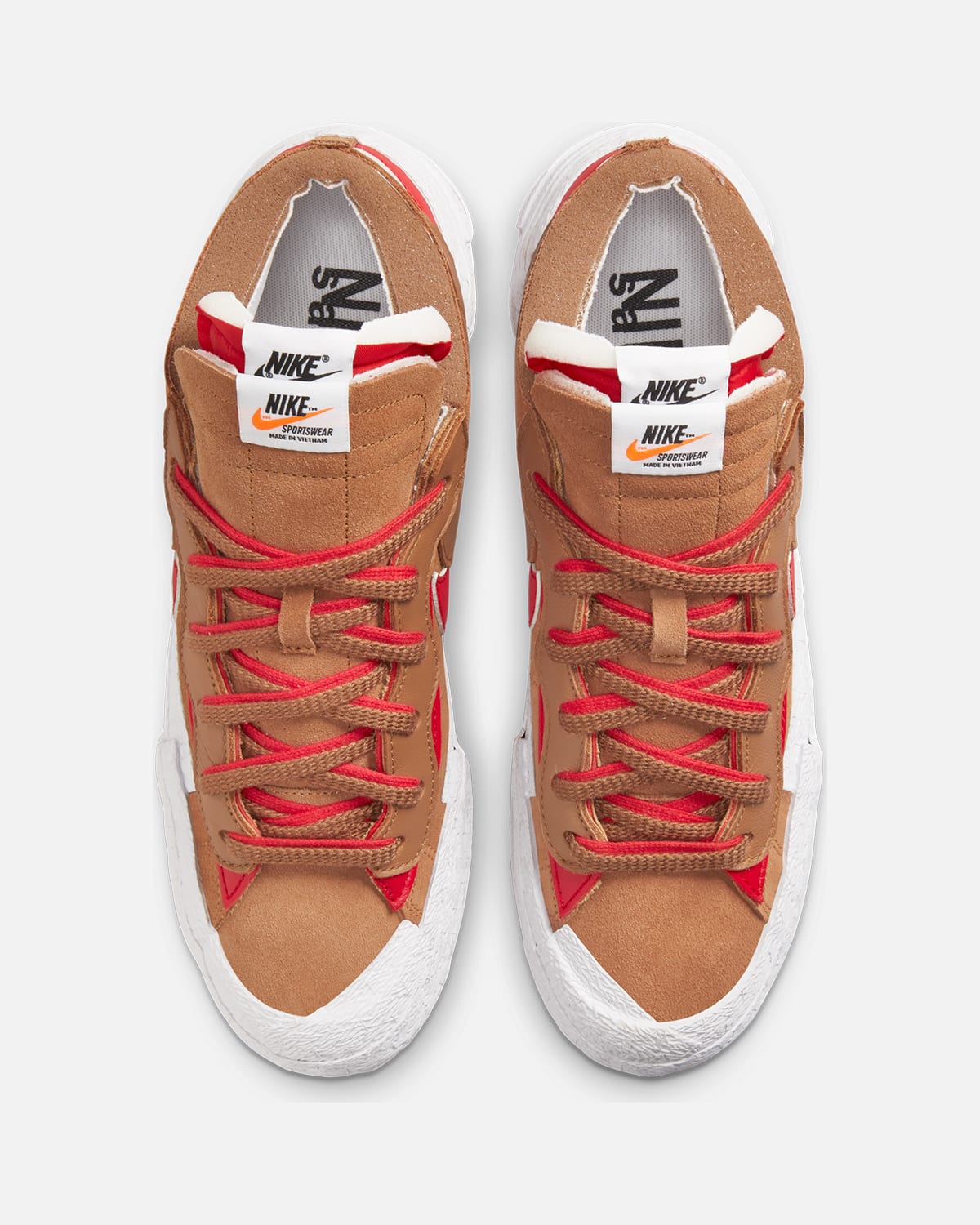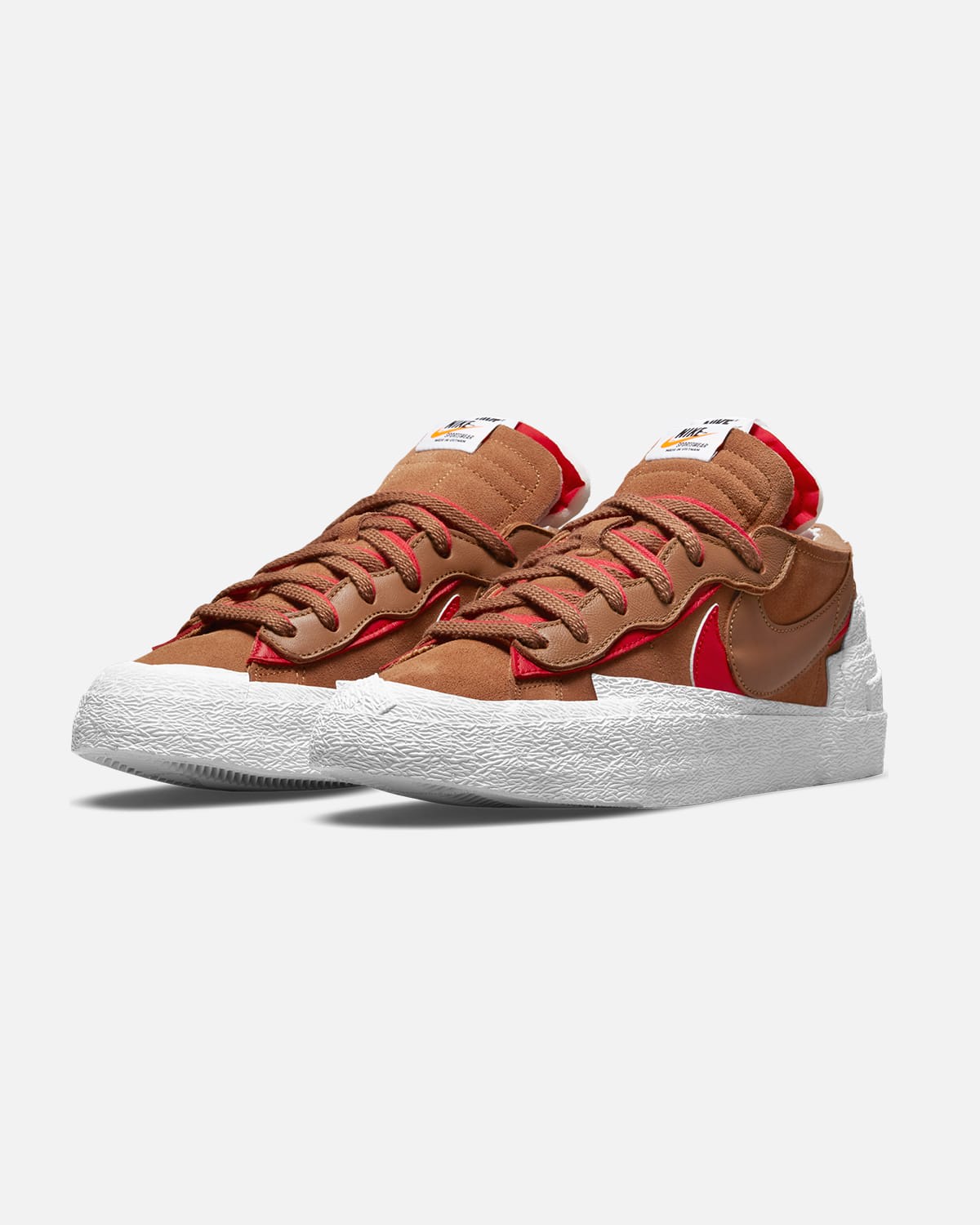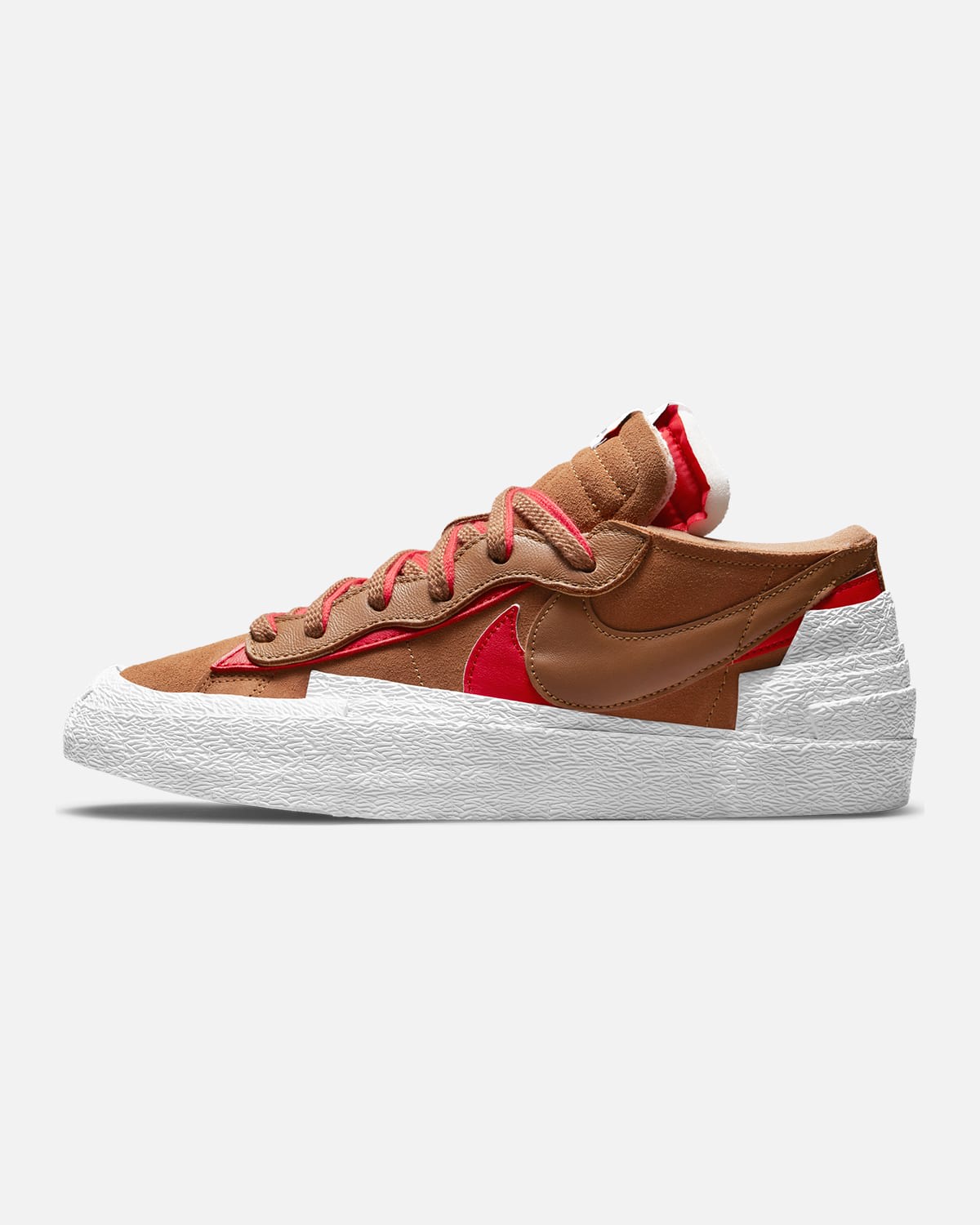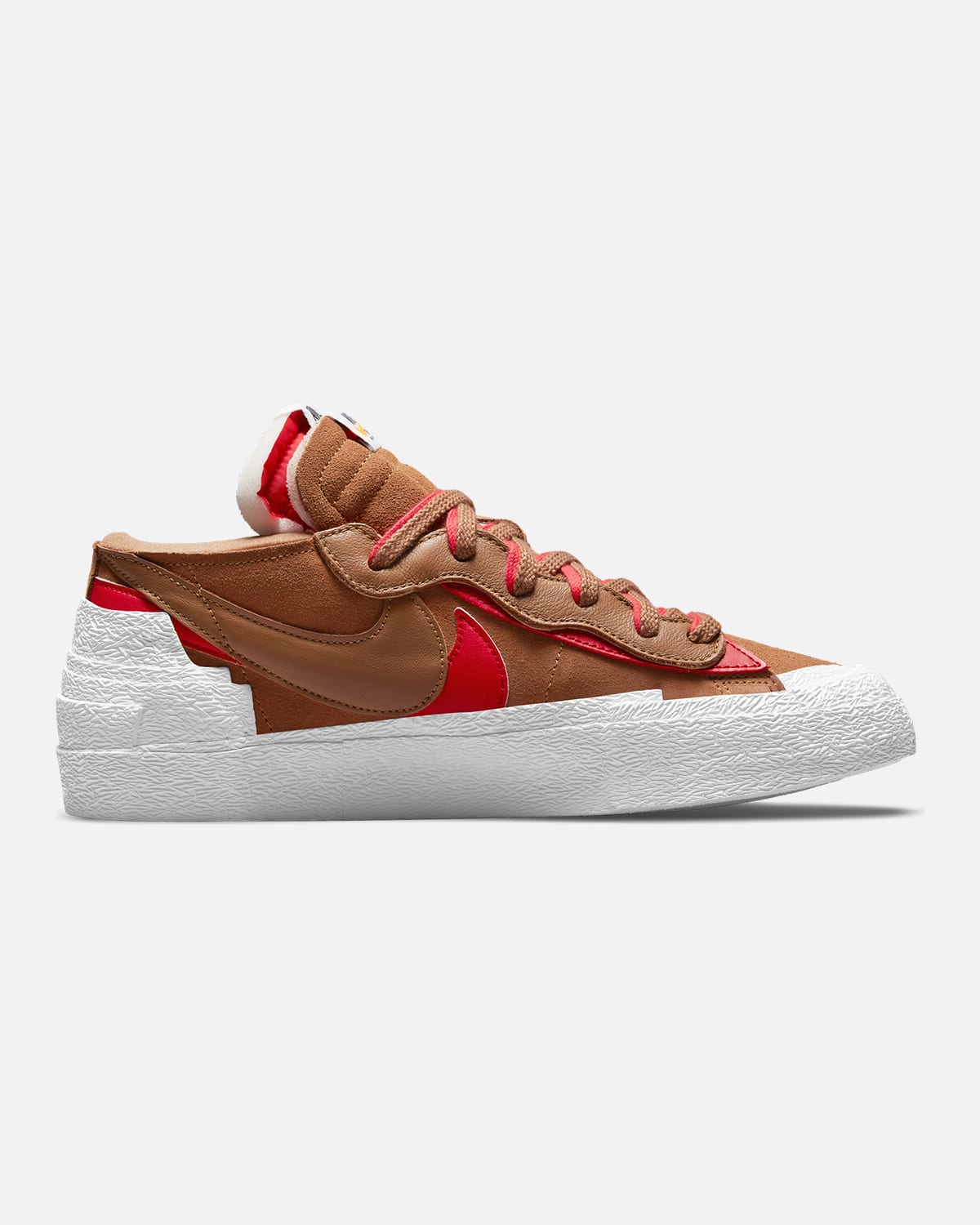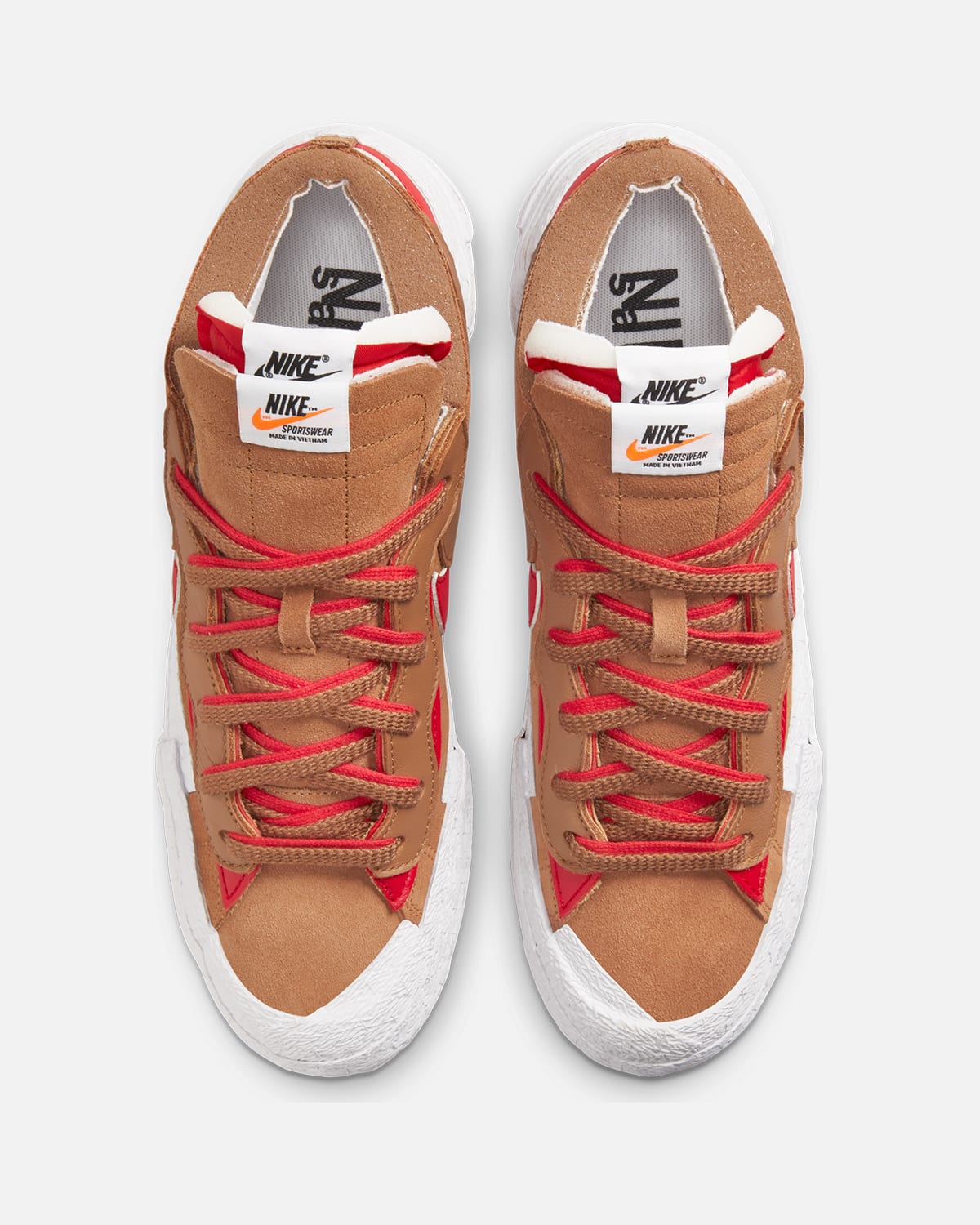 As usual, Abe brings her signature double-stacked dimensions to the table, and the secondary set of tongues, laces and Nike checks all come swamped in a bold "University Red". Small notes of white also get brought on board and pop out through the tongue branding.

Remove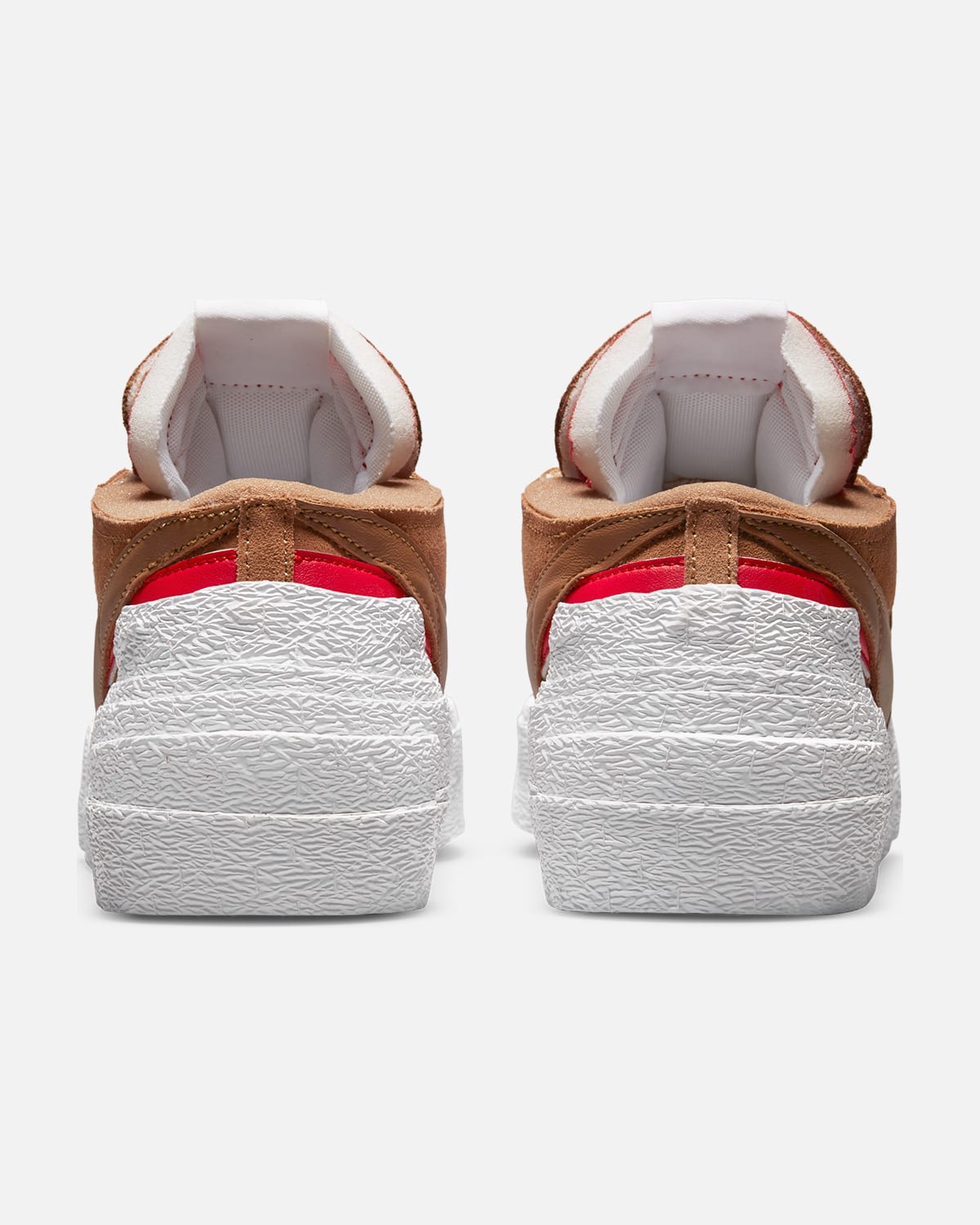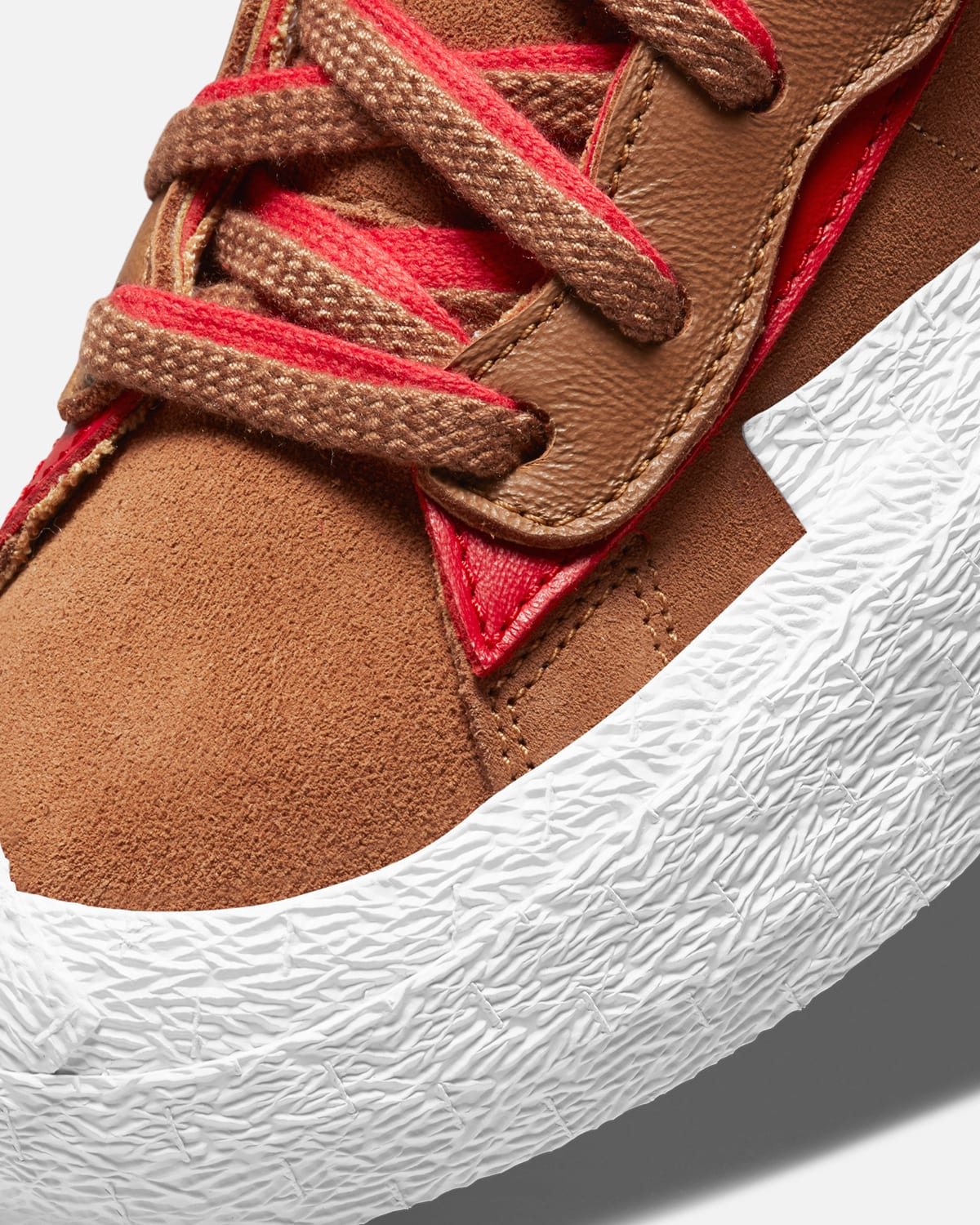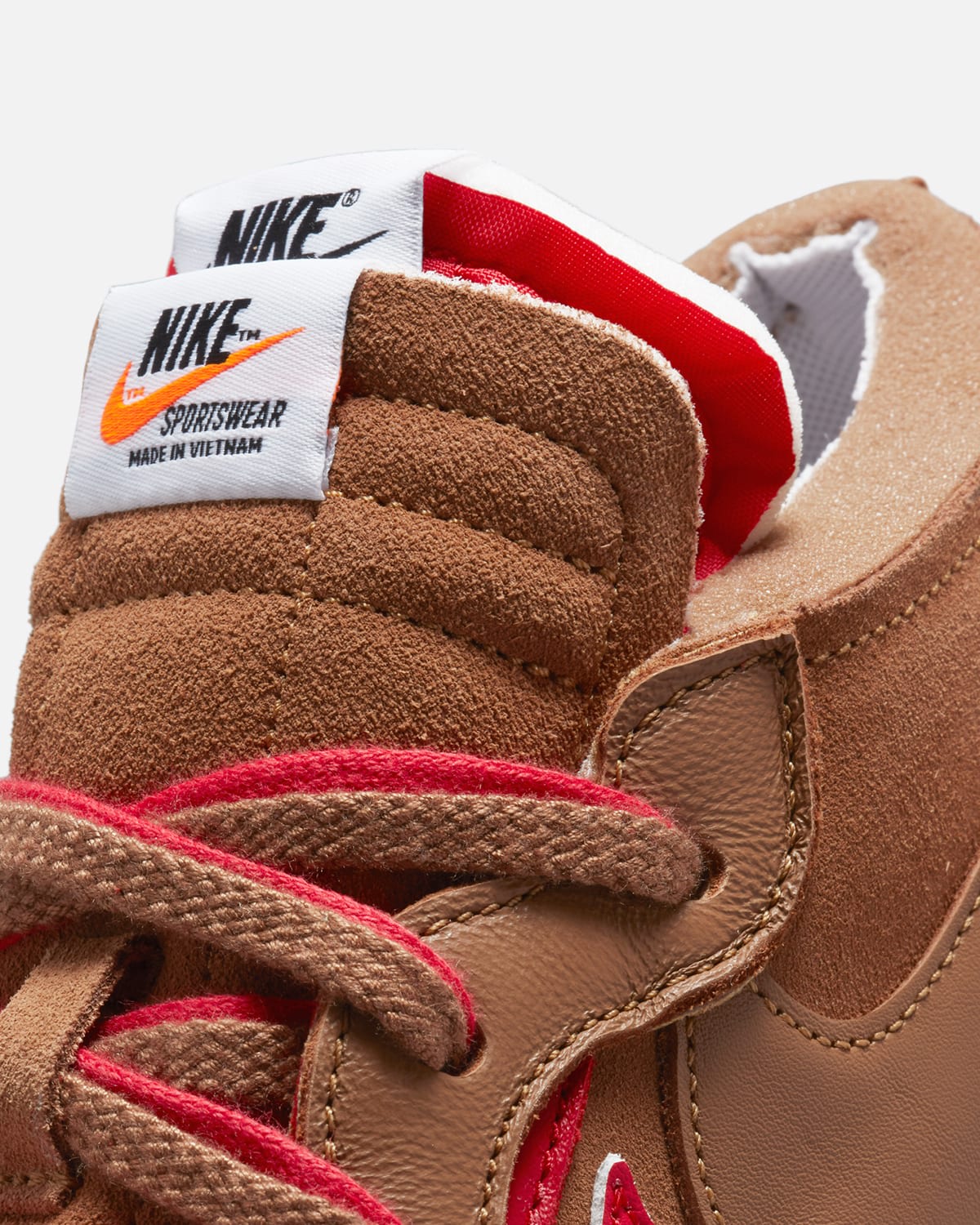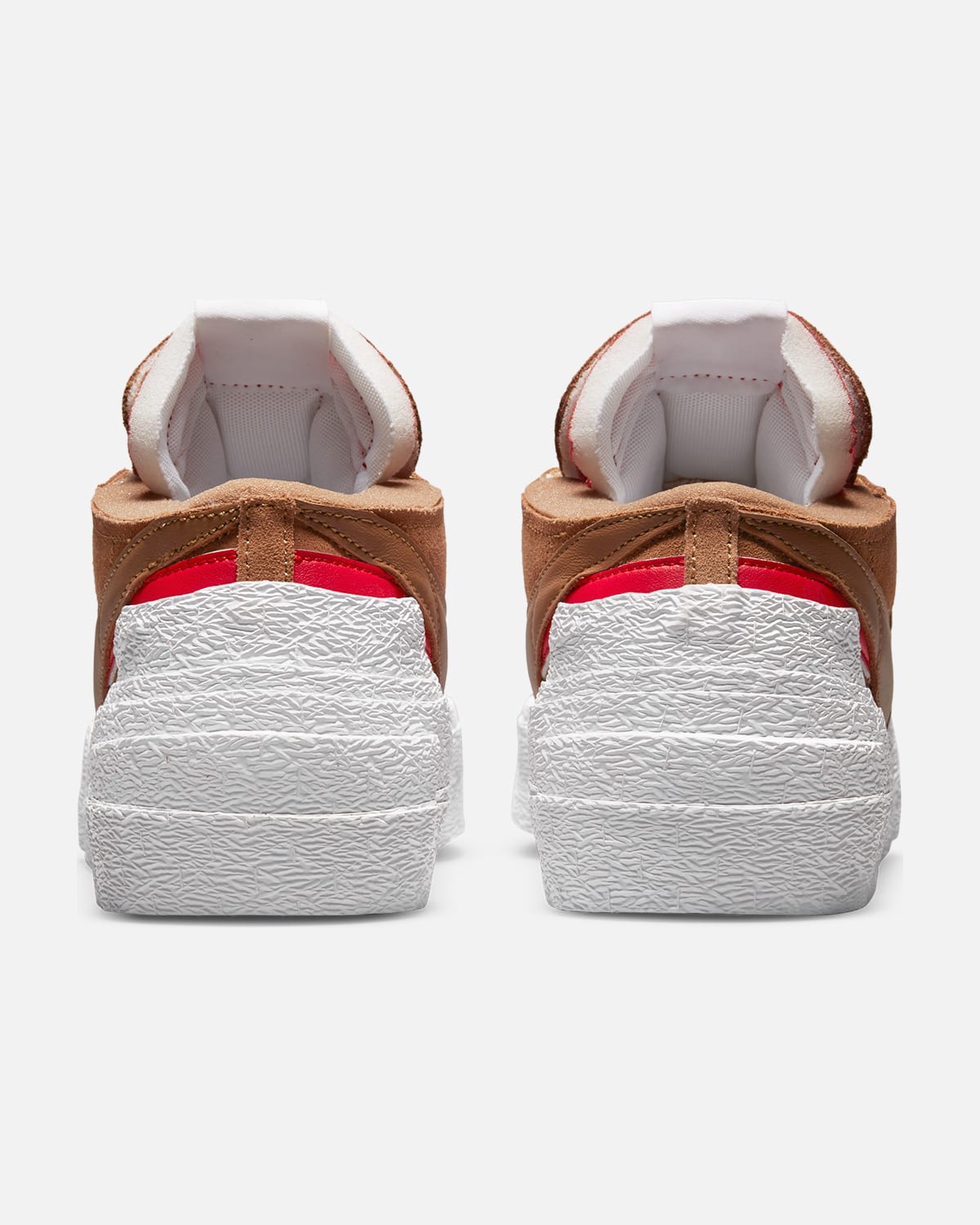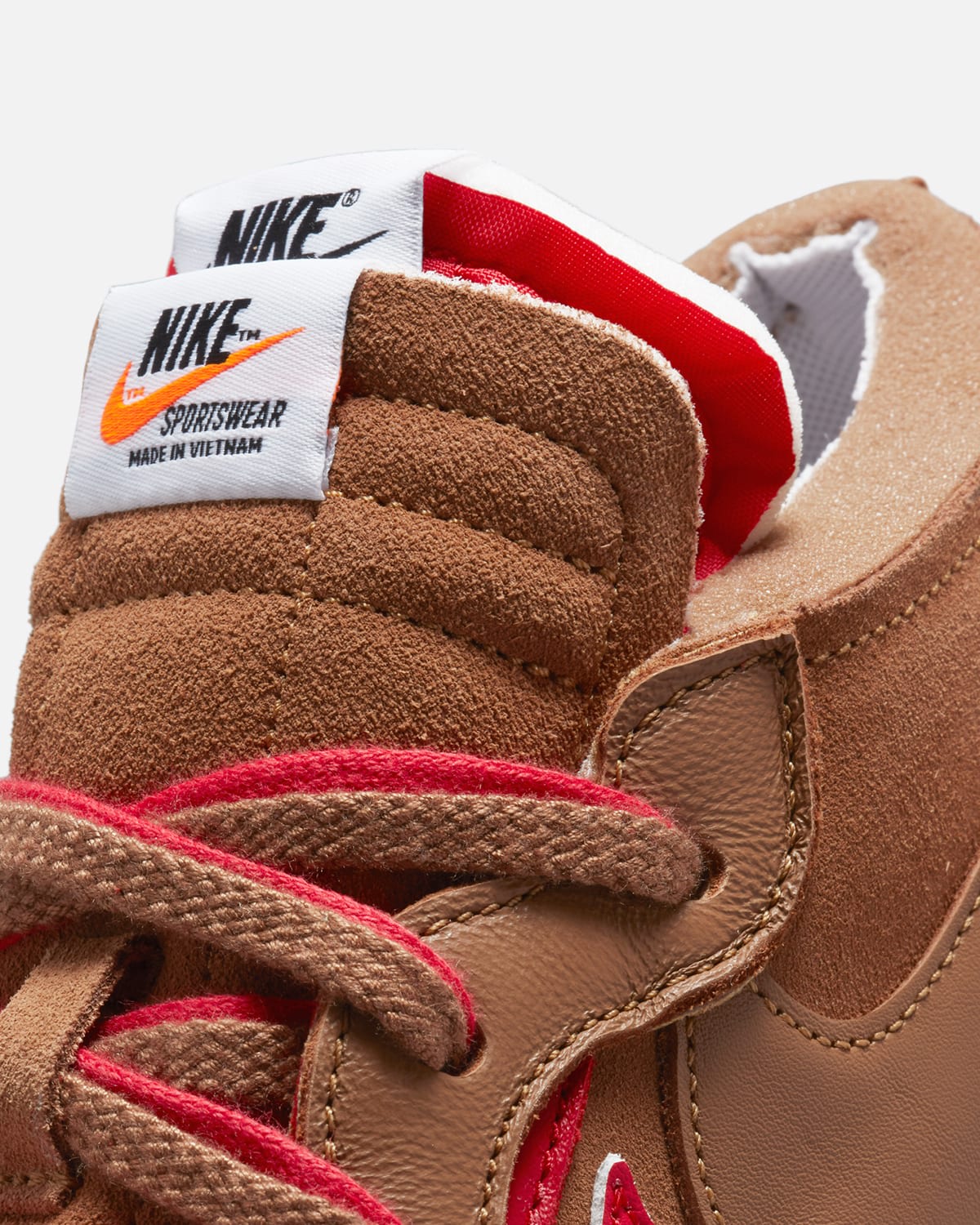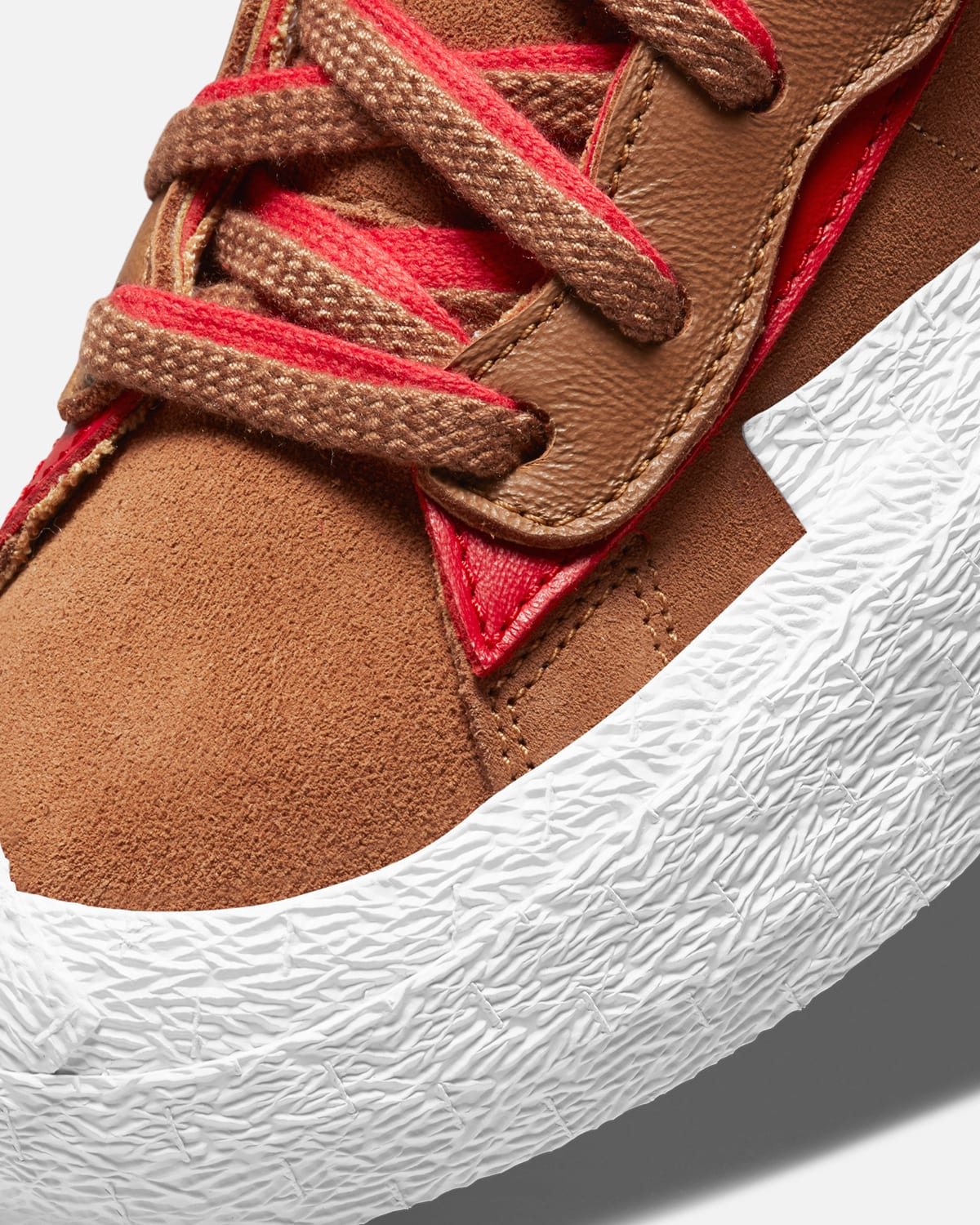 The sacai x Nike Blazer Low Pack drops for R2199 each via online raffle only. The raffle opens 27 July at 7pm for 1 hour only! Collection and delivery available.

Winners contacted 28 July. Collection Saturday 31 July.

Sizes: UK6, UK7, UK8, UK9, UK10, UK11.
PLEASE NOTE: UK6 (Black and Brown) and UK11 (Brown only) are not available for delivery.

Remove
Please see below the Terms & Conditions for the online raffle release.

1. This raffle is free and open to all people residing in South Africa ONLY.

2. By entering your name, shoe size, valid bar-coded ID or Passport and email address, your name will be entered into the draw for the opportunity to buy one pair of the sacai x Nike Blazer Low in your size, at the given date and time.

3. To qualify for the opportunity to purchase online, you must have a confirmed online profile/account with Shelflife.co.za. To create your account, please sign up. Please ensure your account is updated with contact details, and shipping information. If you have already created an account with Shelflife.co.za in the past you do not need to create a new one.

4. After completing an online profile, you can enter the raffle via our dedicated link with your details from 7pm on Monday the 26th of July until 8pm. If you enter multiple times you will be disqualified.

5. Your entry is valid only if the following requirements are met:

• You have a valid Shelflife account with the email address matching the one used for the raffle entry
• Your valid delivery address is saved to the Shelflife account before entering the raffle.
• You have not entered multiple times with the same name, email address or ID number.
• You are residing in South Africa.

6. The winners will be drawn at random and will be contacted and invoiced between 10am and 3pm on the 28th of July, via email only (please make sure the email you have created for your online profile matches your online competition form). Online Raffle Winners will have until Saturday the 31st of July 5pm, to make payment for their online order at the store they selected on the raffle entry form.

7. Successful entrants will be eligible to purchase their size they have selected ONLY in the online raffle form and must settle payment in full prior to receiving their pair.

8. Each successful entrant will have the right to purchase one pair of the sacai x Nike Blazer Low in the size they indicated on their entry. Entrants may not swap sizes nor request another size than the one they indicated in their entry.

9. The sacai x Nike Blazer Low will cost R2199 each and is payable via online order and collection. All info is contained in the winning email. Any customer who does not pay without notice will be removed from future raffles.

10. Shelflife has the final say in all sales of the sacai x Nike Blazer Low

No refunds or exchanges will be accepted for this product.

COLLECTION:

You and only you the raffle winner can collect the item in-store with a copy of your ID. You cannot send someone to collect on your behalf - under no circumstances.

You may not change your collection method to online delivery.

Should you not collect your item on Saturday the 31st of July, your pair will be re-raffled.

Anyone who does not collect without notice will be removed from future raffles.