No More Lay's Salt & Vinegar in SA?
If you've been struggling to find Lay's Salt & Vinegar chips recently in SA, it turns out it isn't just your bad luck. In fact, Lay's have discontinued arguably their most popular flavour of chips. While some die-hard fans have been speculating recently, it was a Twitter reply from the brand's own page last week that confirms the death of the beloved Salt & Vinegar flavour. And it was met with absolute outrage.

Hi @LailaManie, unfortunately, Lay's Salt & Vinegar Flavour has been discontinued and will no longer be available in the market. We however invite you to try our new Lay's Sweet and Smoky American BBQ Flavour. We do hope you enjoy our other flavours from our range too. :)

— Lay's South Africa (@LaysSouthAfrica) February 3, 2020
Many can't believe Lay's would discontinue a flavour so popular, some consider it a core flavour to the brand. Others also added that few other chip brands get Salt & Vinegar right like Lay's do, suggesting the one who made the call should be fired. Could there even be resell value on the now-rare flavour? We have one DS pack (Size Small) for sale at Shelflife HQ. DM us with offers. Tagged picture below.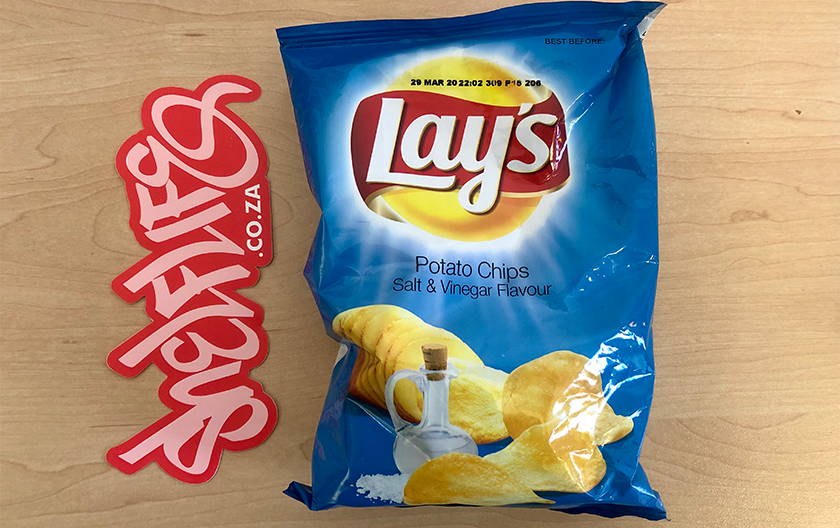 Whoever approved that needs to get fired . pic.twitter.com/RH4moFiqjh

— Bald head (@Floetic_luu) February 11, 2020




salted should have been the first one out the door ?

— Leandri (@Leandriii) February 11, 2020
Yho that BBQ flavor is disgusting. The salt and vinegar lays were the only ones I bought. I'm so upset.

— Sinovuyo (@Snowiee_Kupiso) February 11, 2020
@LaysSouthAfrica @LAYS please rethink this Salt and Vinegar decision. It was the only flavour. ?

— DJ Pure Euphoria (@mikeyiswright) February 12, 2020
@LAYS salt and vinegar is one of the best flavors. How could you? Why????? ?

— Koketso Chipane (@K_Chipane) February 12, 2020