Keith Haring's Iconic Art Radios
Not many of you will know, but in 1985 the late, great Keith Haring created a series of Pop Shop AM-FM mixed-media radios painted, of course, with his iconic three-eyed monster character. Now, ToyQube, an art collectible platform, has partnered with the Haring foundation for a modernised version of the classic that you can get your hands on.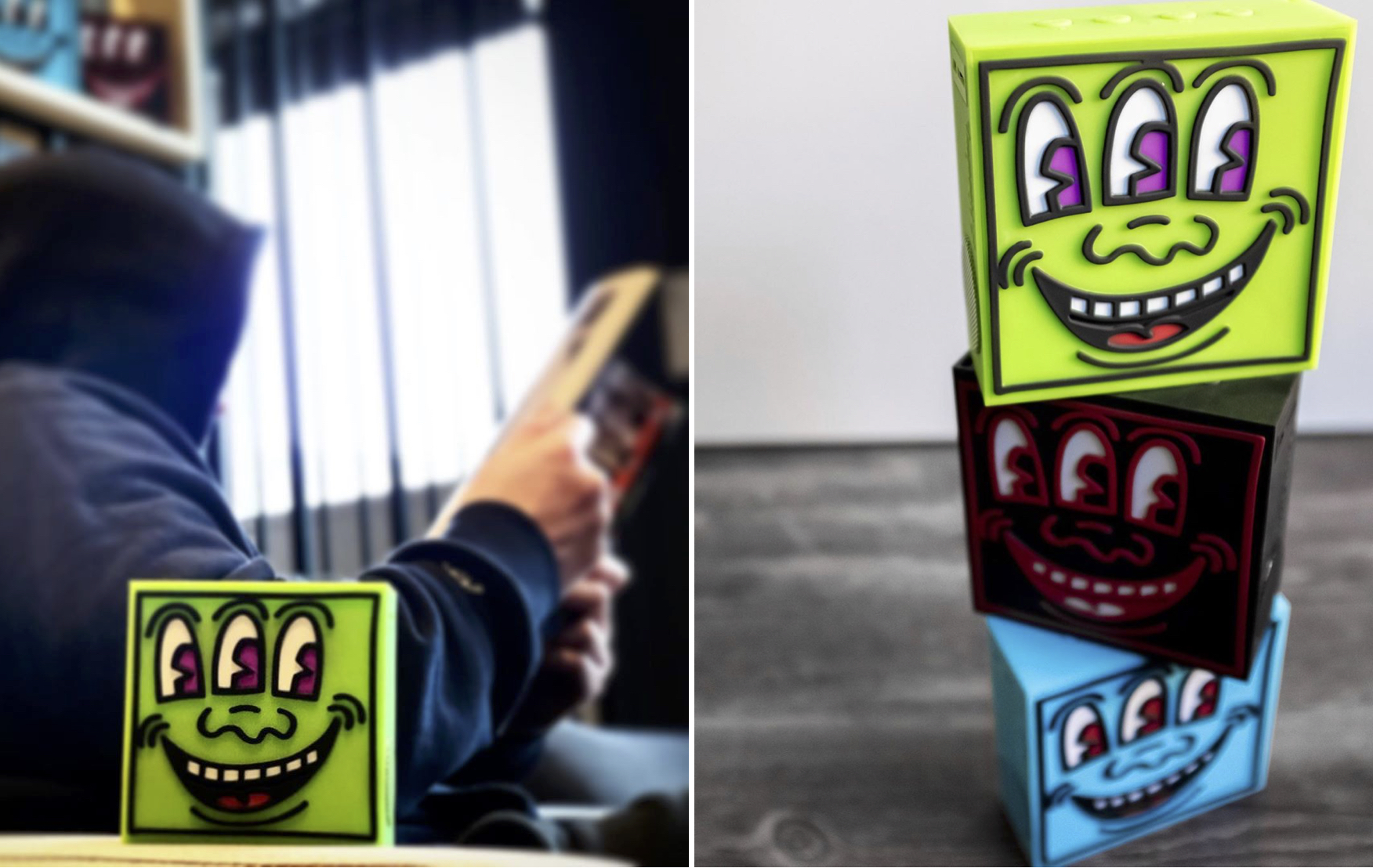 The reimagined art objects are fully-functional multimedia speakers that will arrive in three, vibrant colourways: green, black, and blue. Measuring 4"x4"x1.75" each, the miniature speakers are Bluetooth compatible and come complete with an SD card reader for MP3 playback and a mini USB port. The green variant is a ToyQube exclusive while the black and blue options will be available at other stockists including specialty stores and museum shops.
Pre-orders for the speakers went live on April 17. Place yours on ToyQube's website. Each one will set you back about R2000 ($110 USD) each or about R5600 ($300 USD) for the set of three. Prices exclude shipping and customs to SA, with international deliveries after lockdown of course.