KAWS:Holiday Goes Airborne in the UK
Following on from his Asian tour, KAWS in partnership with Hong Kong creative agency AllRightsReserved, brings the KAWS:HOLIDAY series to the skies of United Kingdom.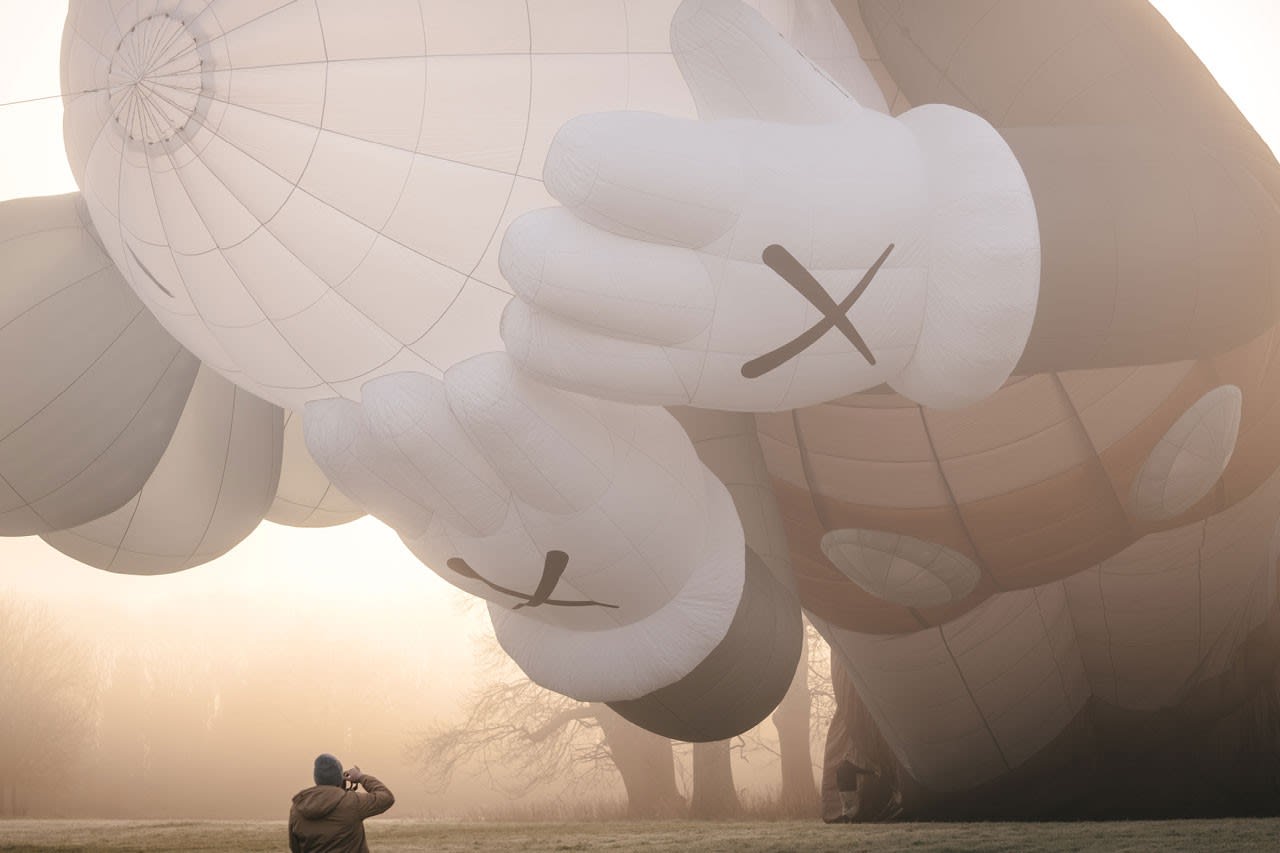 The cultural propeller's massive inflatable works first appeared at Seokchon Lake in Seoul, South Korea, in 2018 and has since touched down in several international locations including Hong Kong, Taipei, and Virginia Beach. Now at its sixth stop, the KAWS:HOLIDAY series will host passengers in the sky on a hot-air balloon in the United Kingdom before taking off on a world tour at the end of this year.
Remove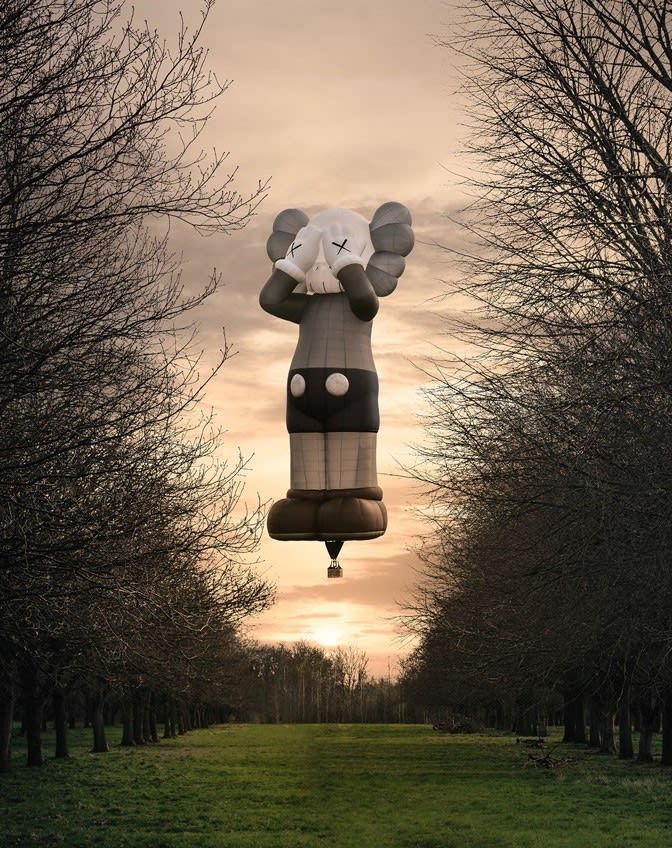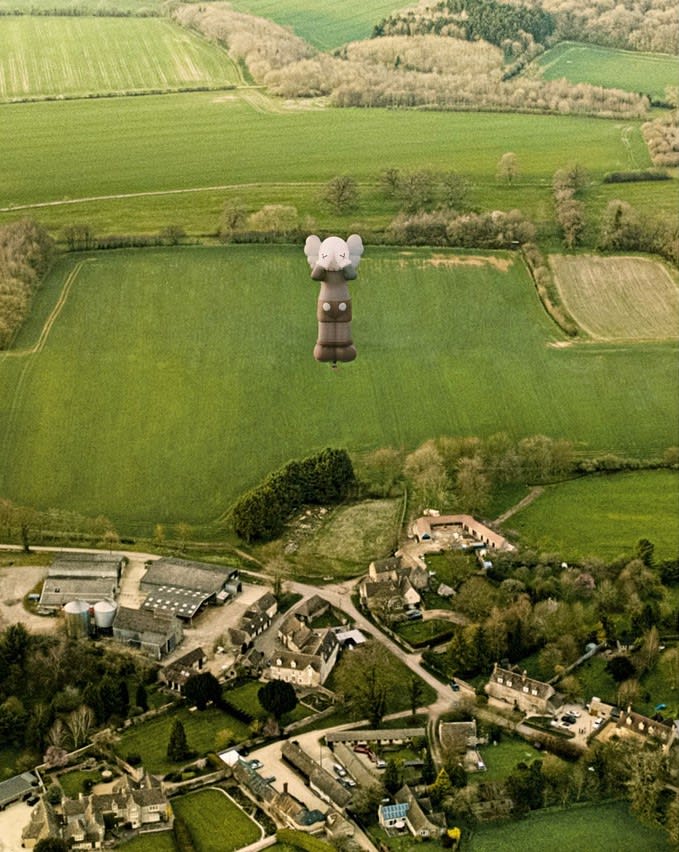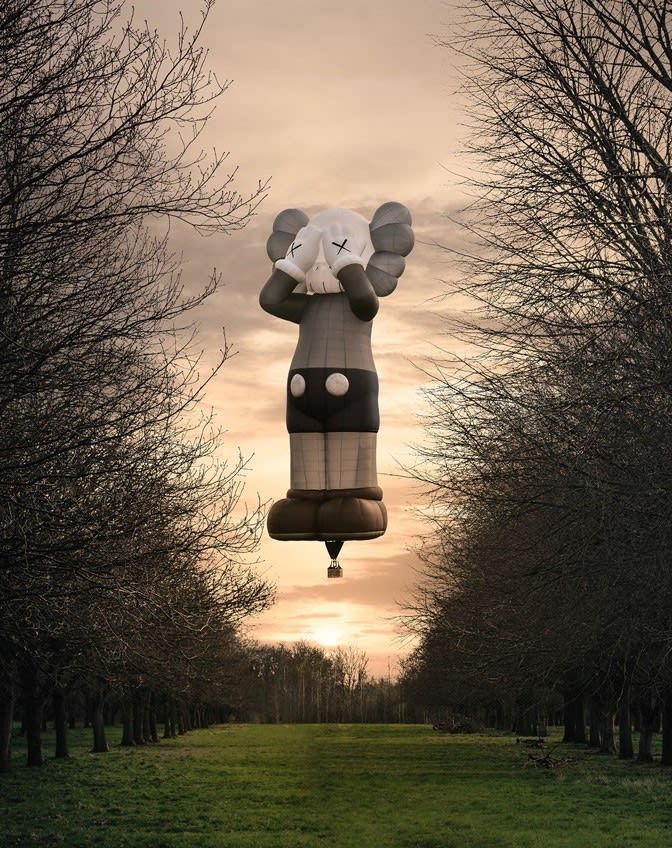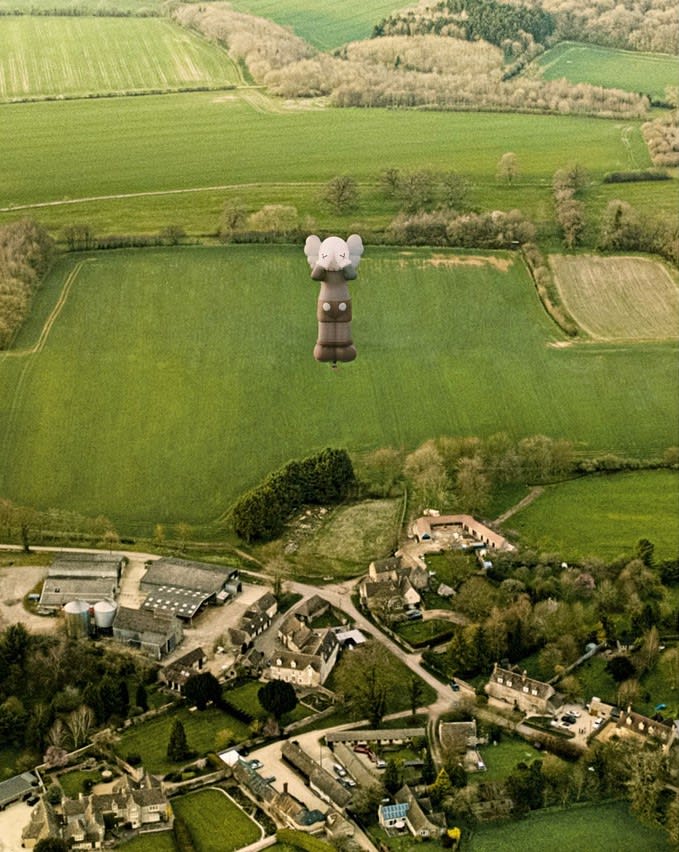 The sculptural hot-air balloon — one of the world's largest at 42 meters tall — reimagines the artist's signature work, COMPANION, in larger-than-life proportions. KAWS first set flight to his flying creation in the hot-air balloon capitol of the United Kingdom: Bristol. Soaring above miles of breathtaking greenery, the colossal inflated character commanded the British skies in its debut, as pictured in the gallery above.
Remove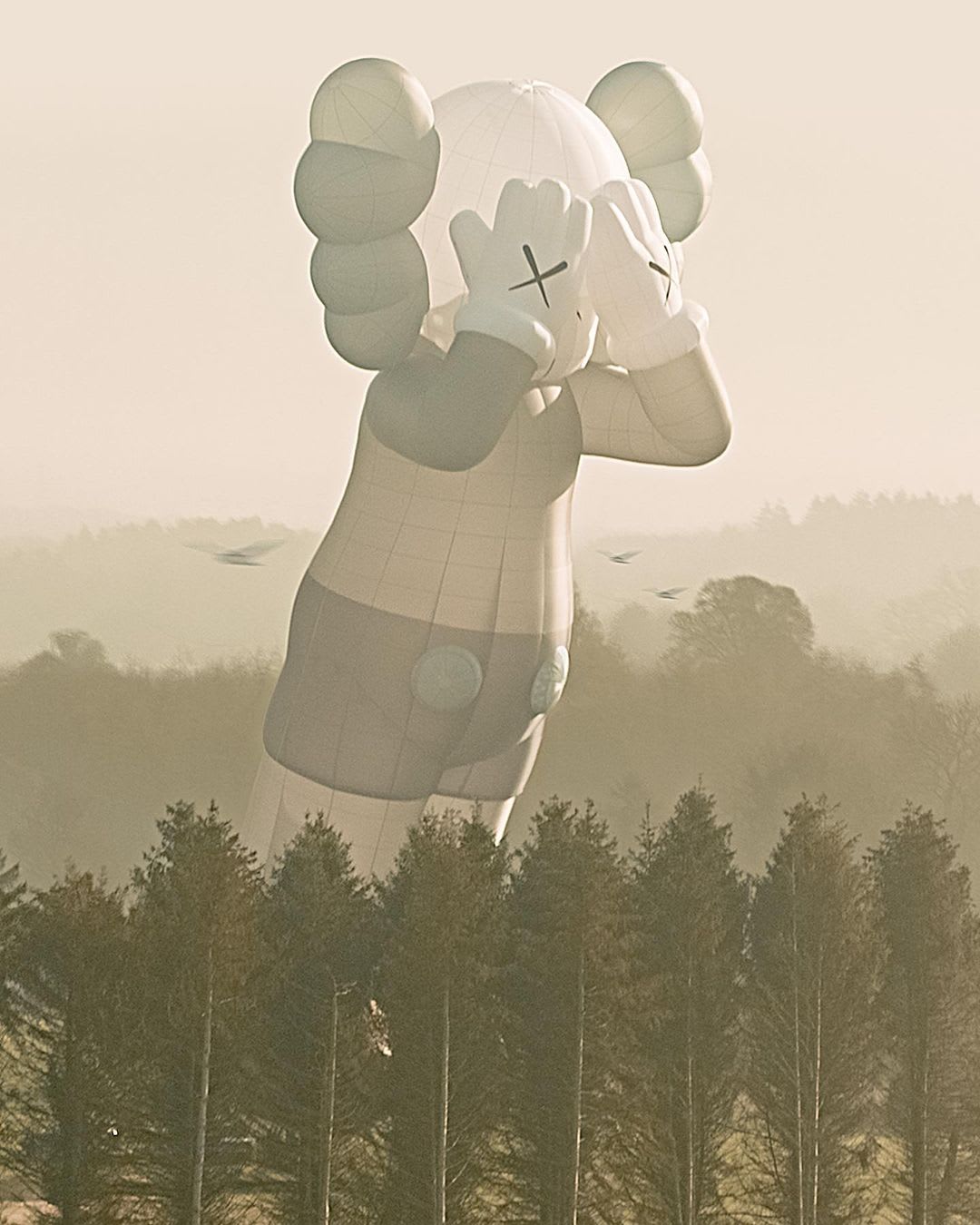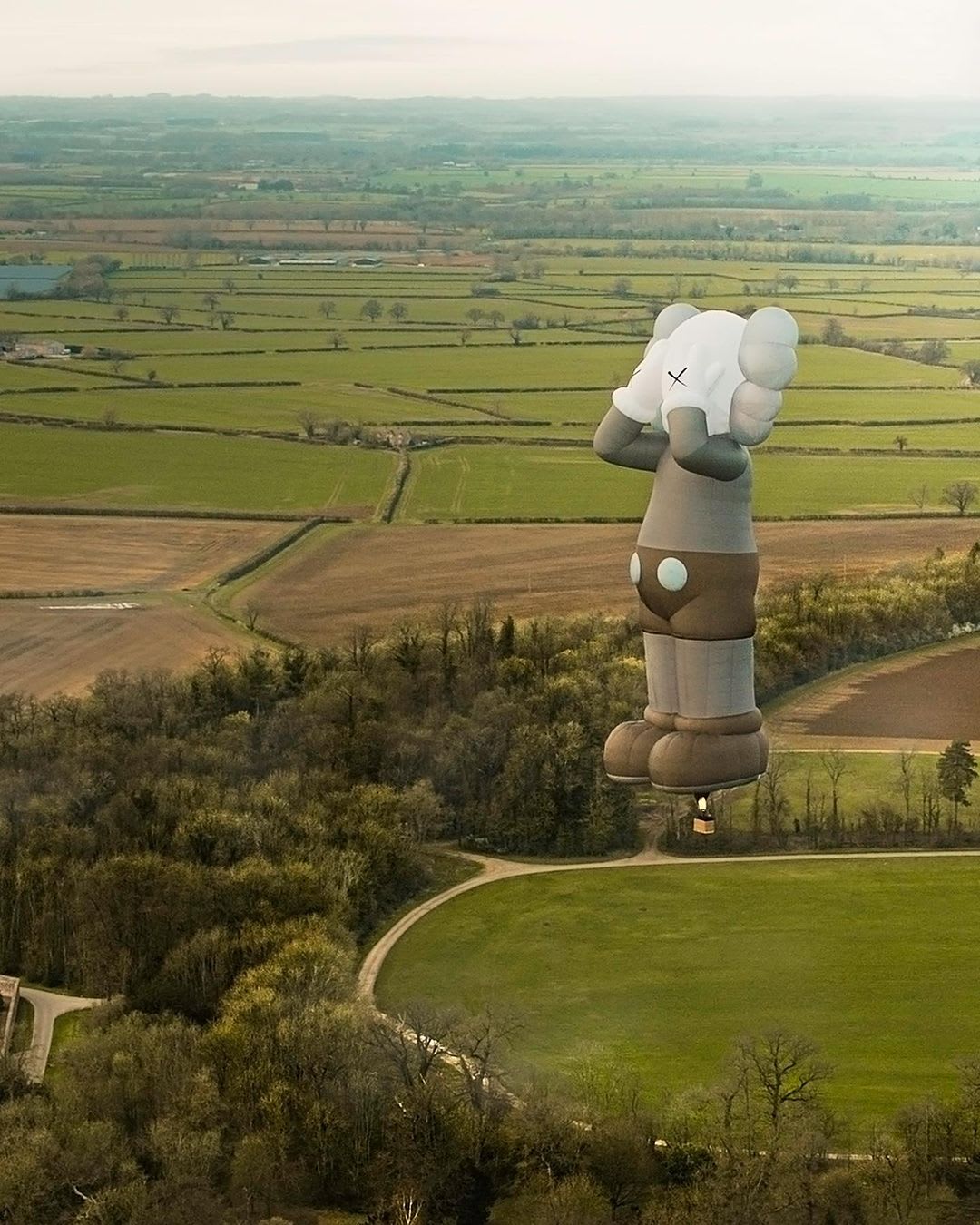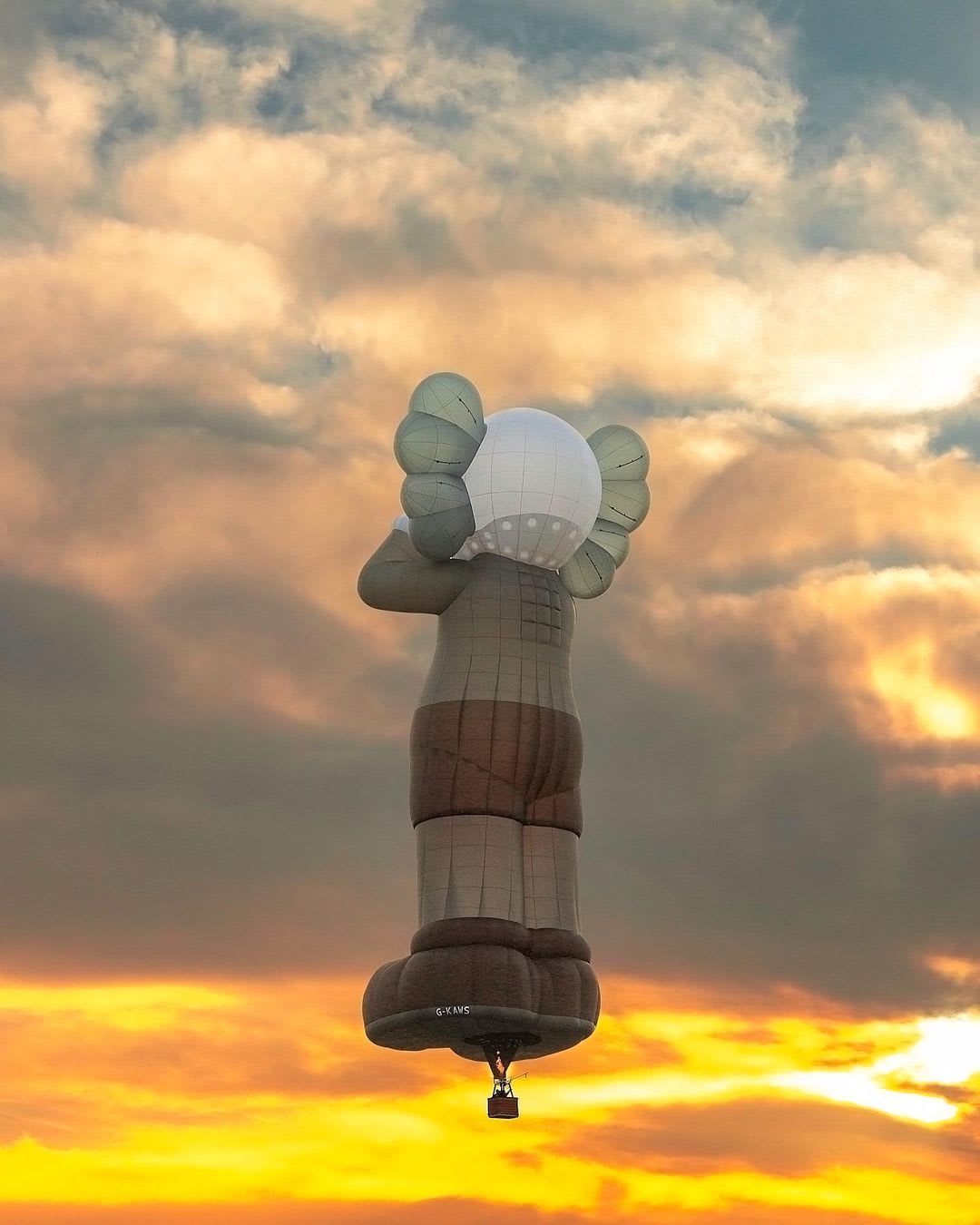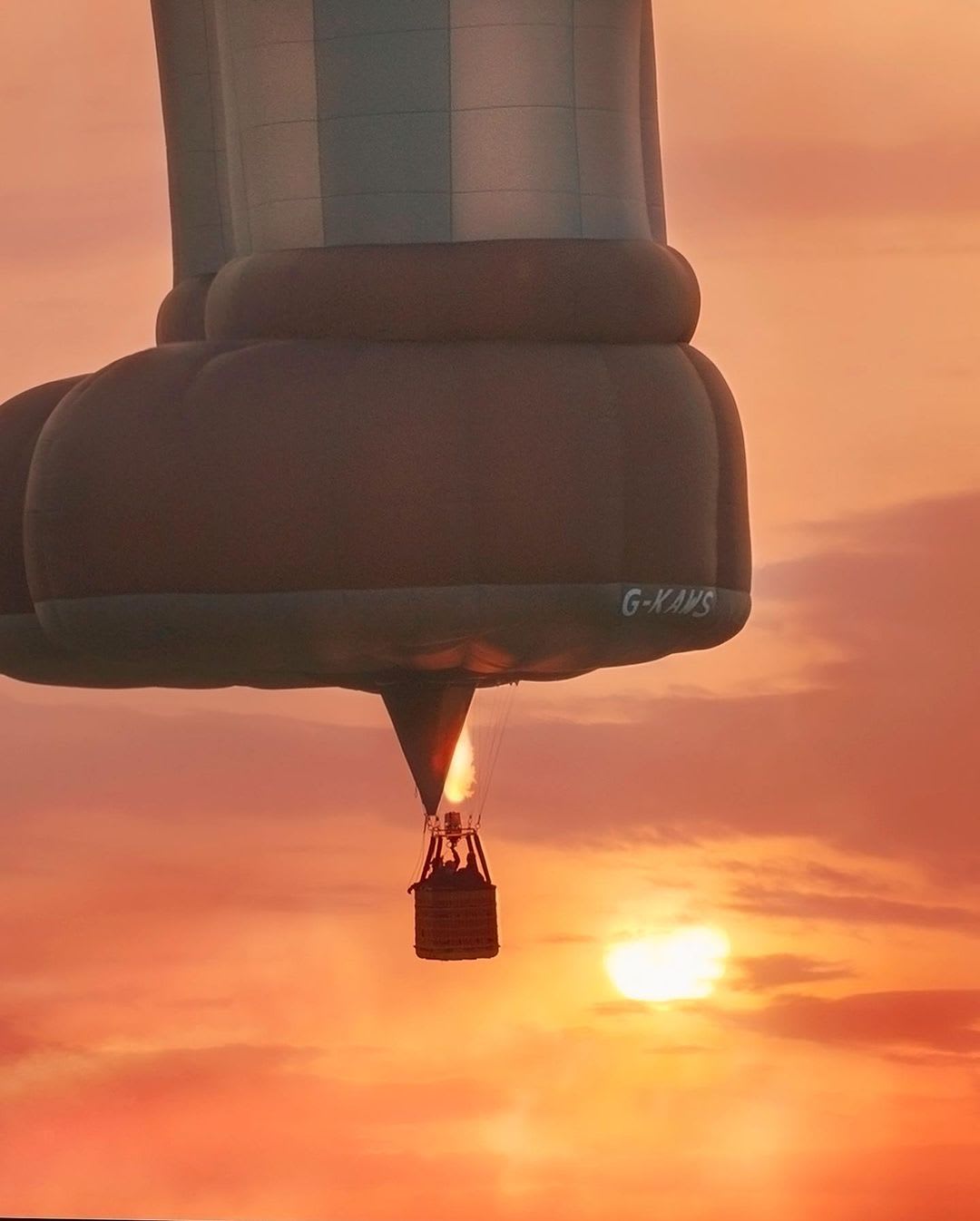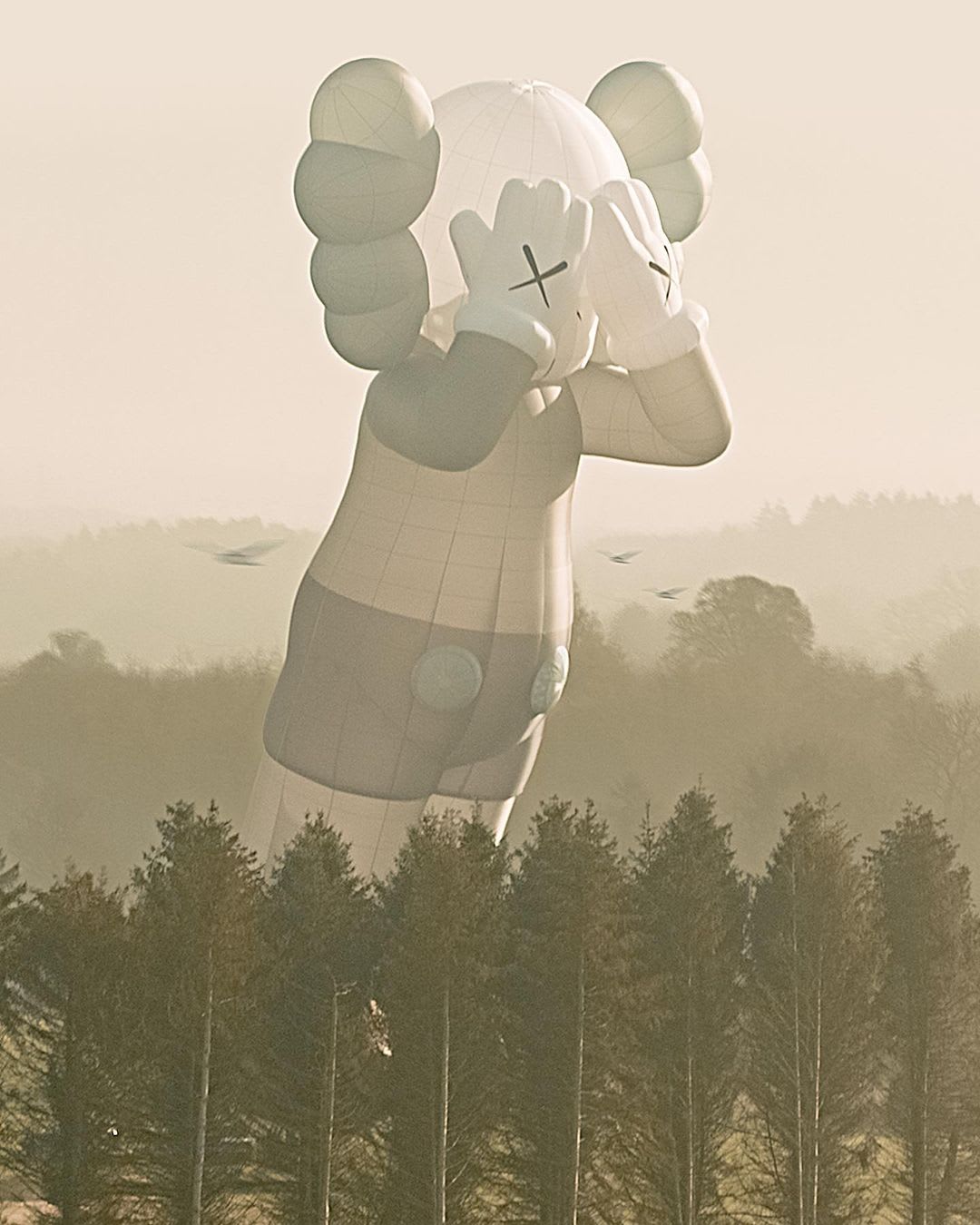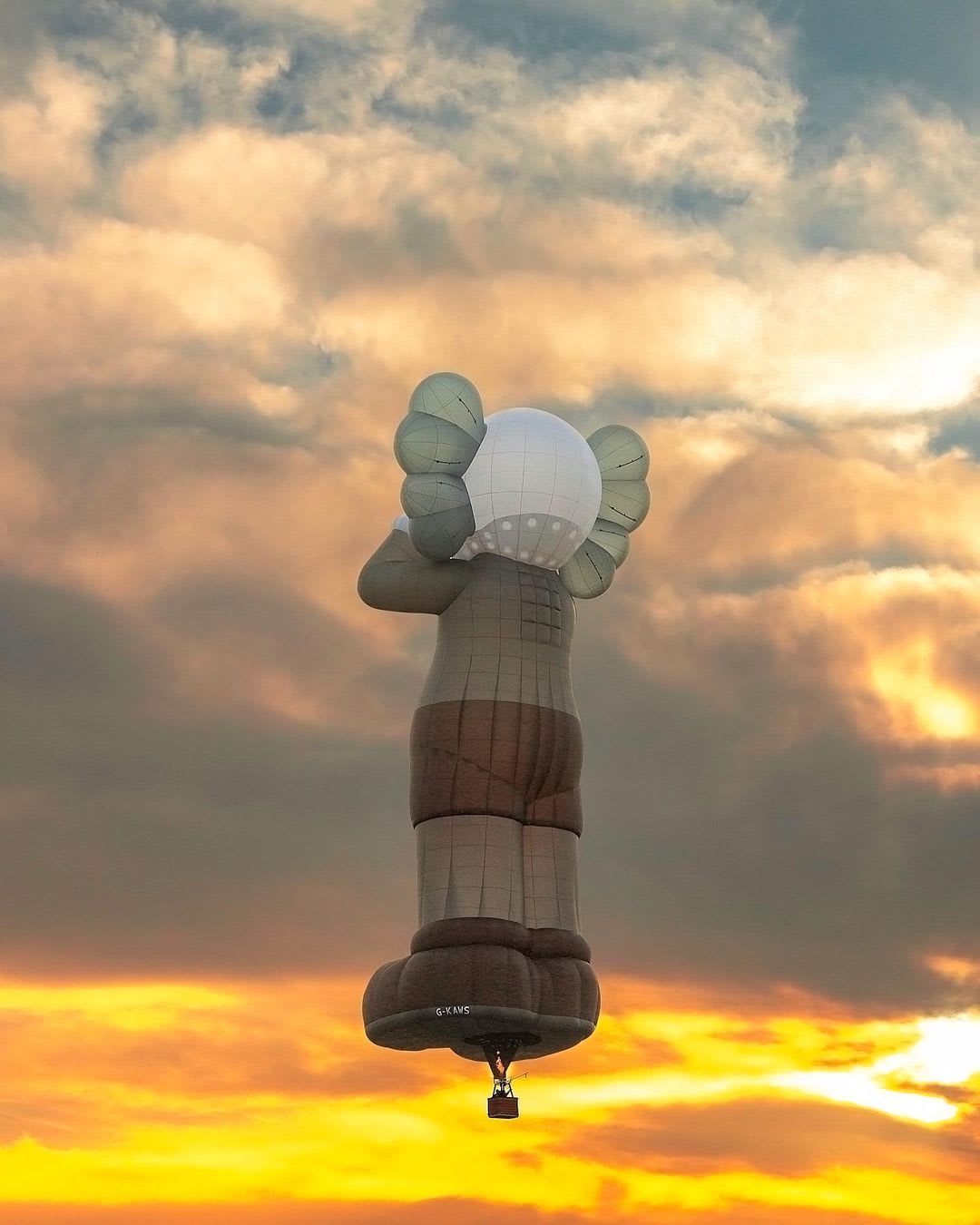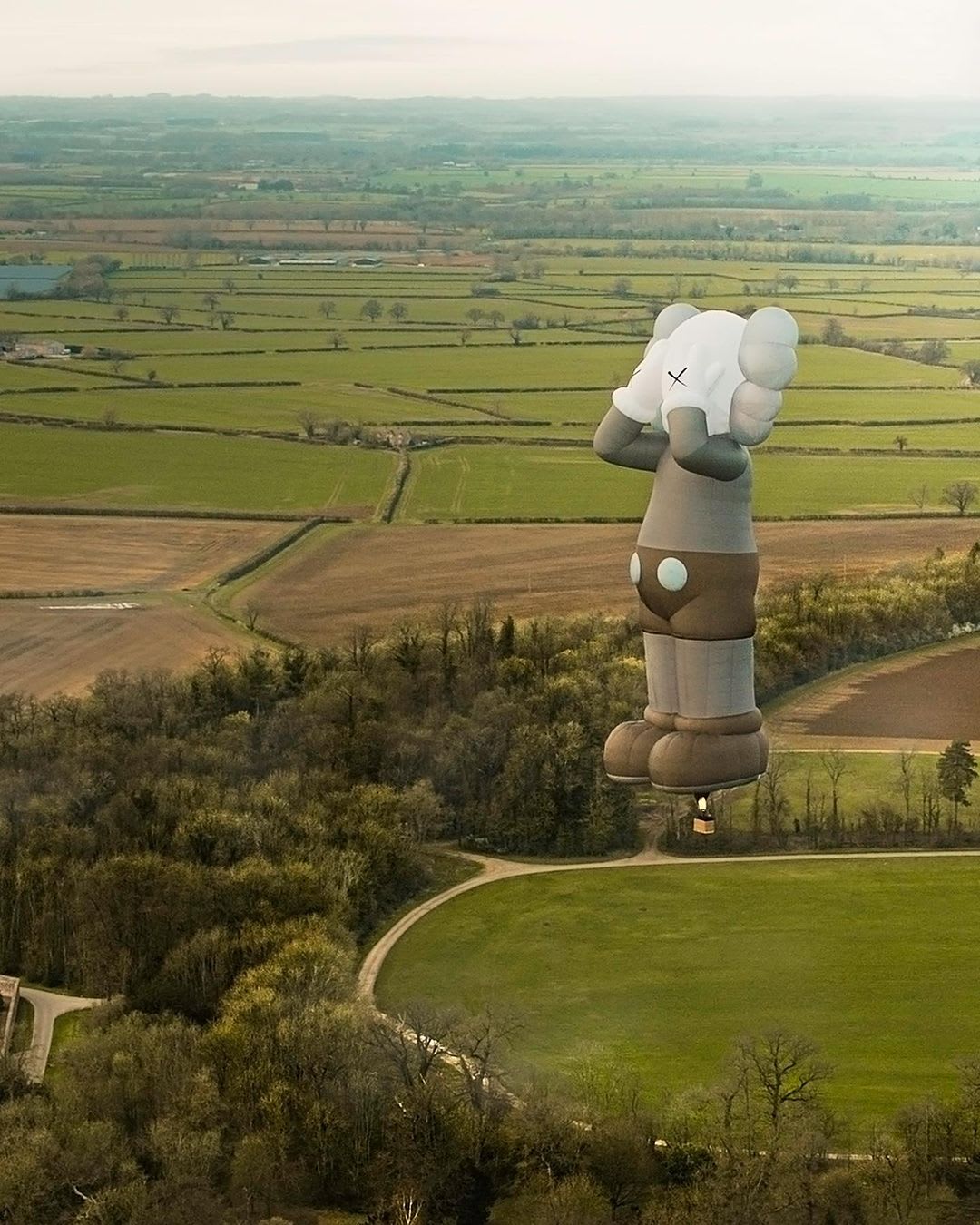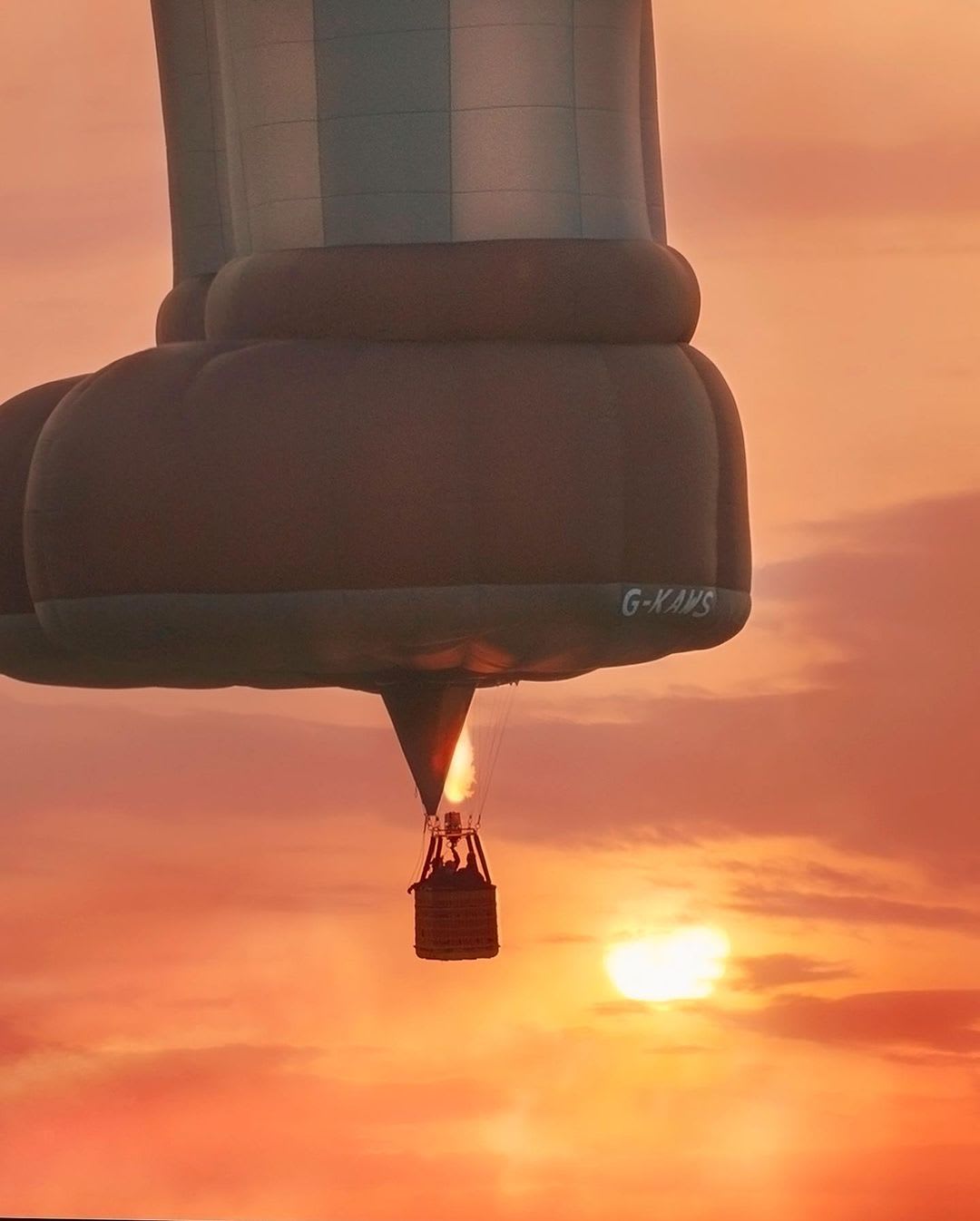 To celebrate the latest addition to the KAWS:HOLIDAY series, the artist created a series of 12-inch-tall COMPANION collectibles, which arrive in three colorways: brown, grey and black.

Source: Hypebeast and KAWS Instagram

Remove