Imran Potato x Vans Vault
Imran Potato has been pushing our culture's boundaries by doing exactly what he wants. Unknown to some, Imran has been making serious moves in the fashion world, evolving from a bootlegger to a legit designer, so legit in fact that Vans Vault is teaming up with Imran for a collection of footwear this week - dropping exclusively to Shelflife in SA.
Ahead of this collaboration, we took a look at his best moments.
You might have seen his creations on celebrities in the past and didn't know it was Potato - like Billie Eilish's Foam Runners or Bad Bunny's oversized LV set. His art of "Potato-ing" popular fashion symbols into something custom has been surprising fans for years, making them constantly ask "What if the fakes look more fun than the original?"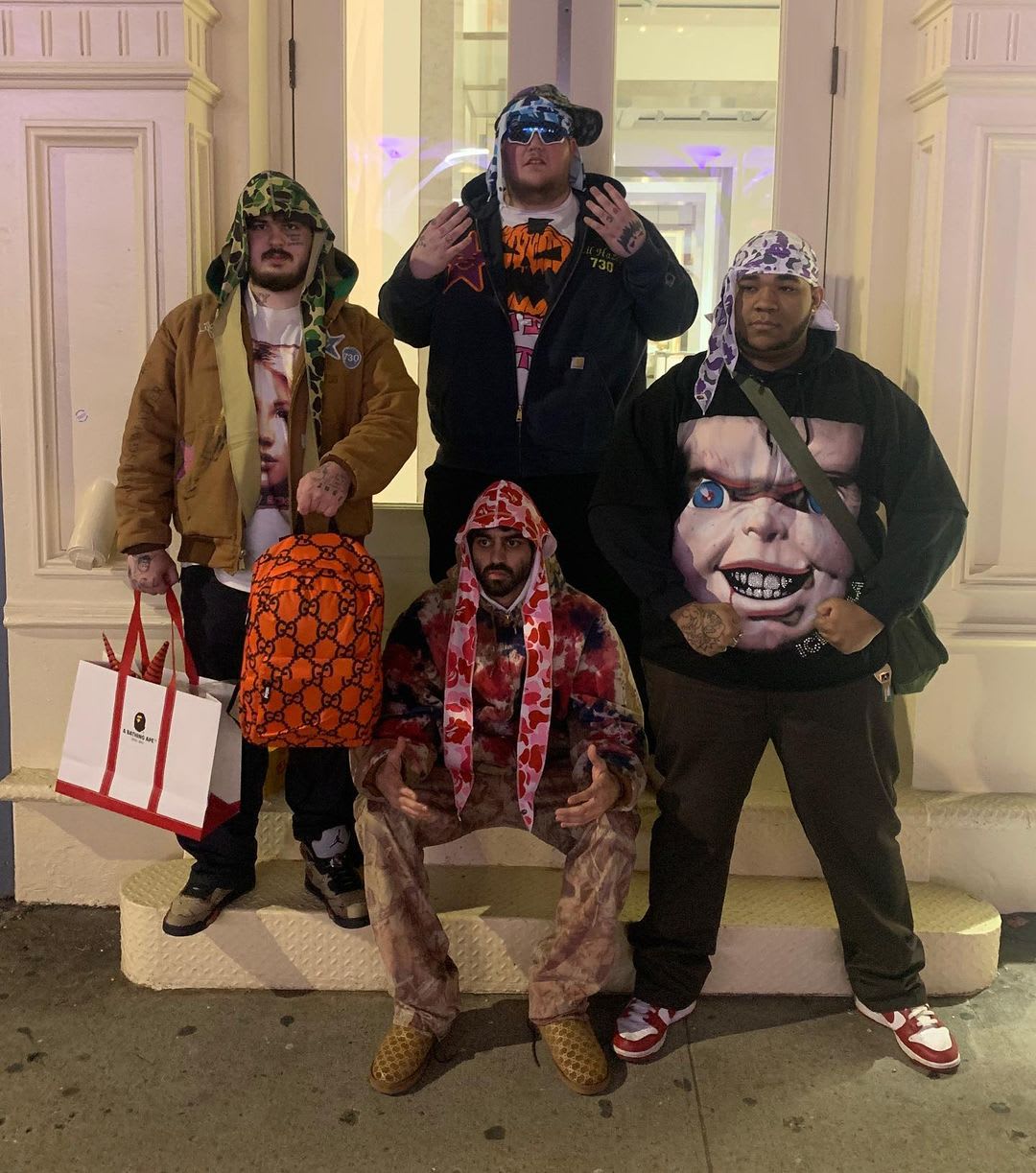 Remove




Imran Potato Bootleg Gucci Air Force 1
The one that started it all. Imran had a viral moment when he first created a custom AF1 with fake Gucci material.
Remove
"I graduated from film school and didn't really know what I was going to do with my life. But I really wanted a pair of Gucci Air Force 1s, and didn't know where to get them [because that collab didn't exist]. So, I decided to make them myself using knockoff fabric I ordered off a sketchy Chinese website. I posted about it on Instagram and it just took off."
Remove


Imran Potato LV Bootleg Sets
Like Gucci, Louis Vuitton is a big theme used in Imran's work. It's actually how Imran first got his stuff worn by celebrities. His bootleg LV denim pants, tracksuits and even fugazi Foam Runners all helped him make it big. Artists like Travis Scott, Billie Eilish, Sheck Wes, Bad Bunny and Kendall Jenner, have all donned Imran's LV or Gucci bootlegs on stage or IG.
Remove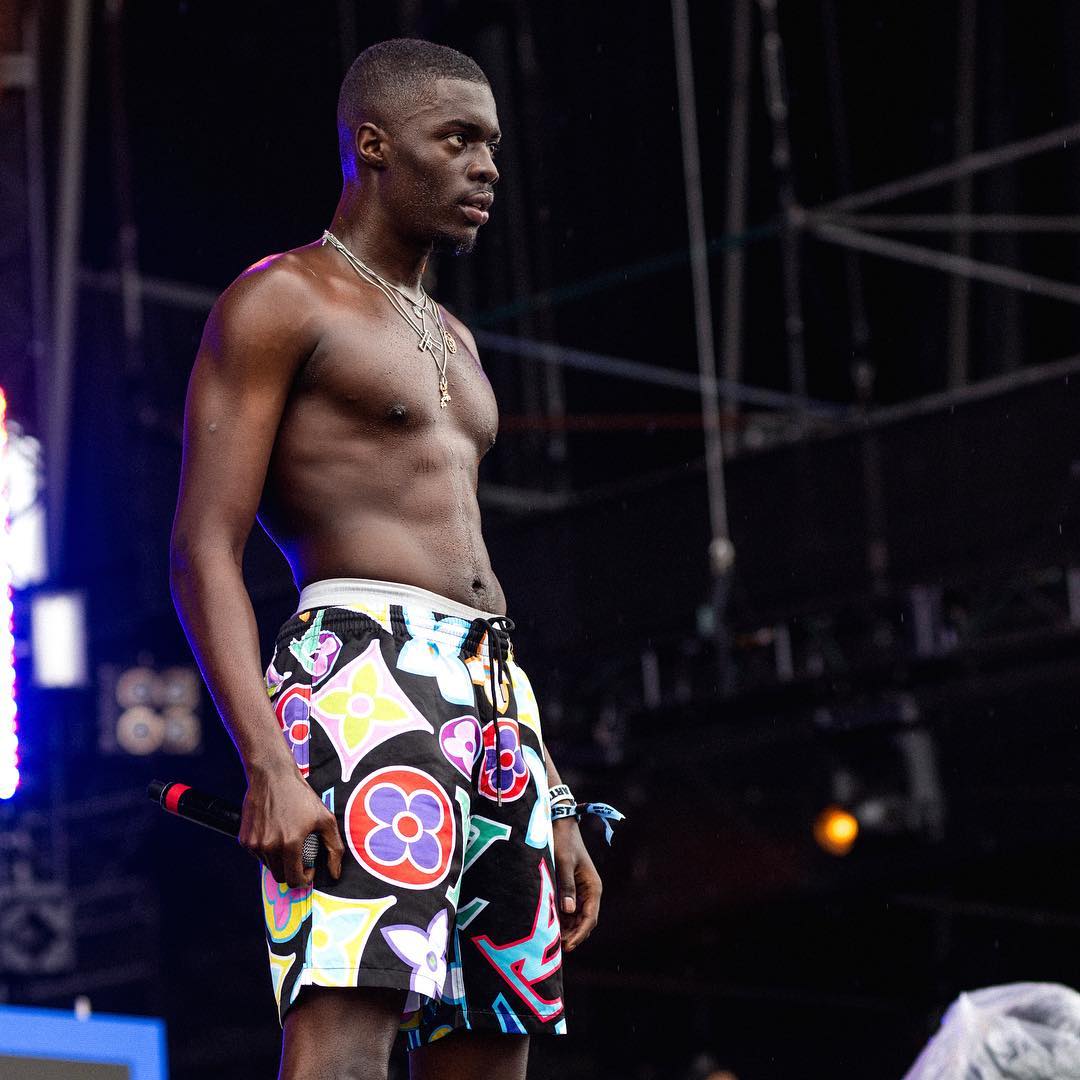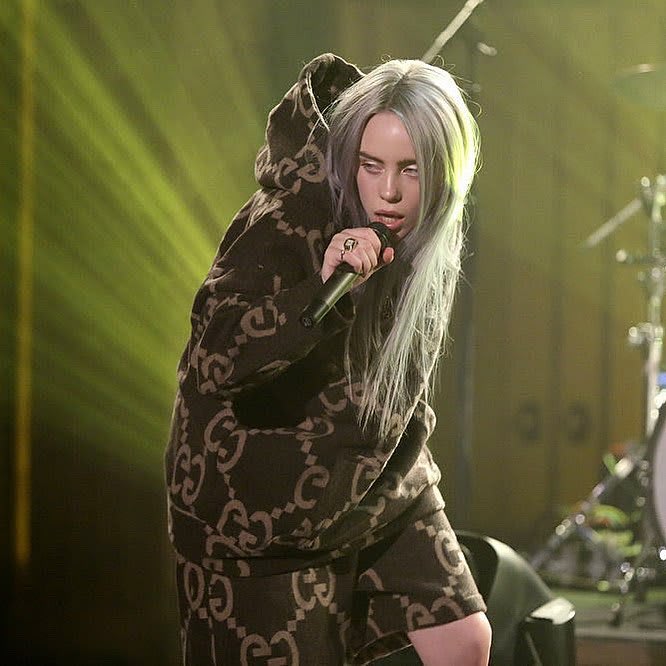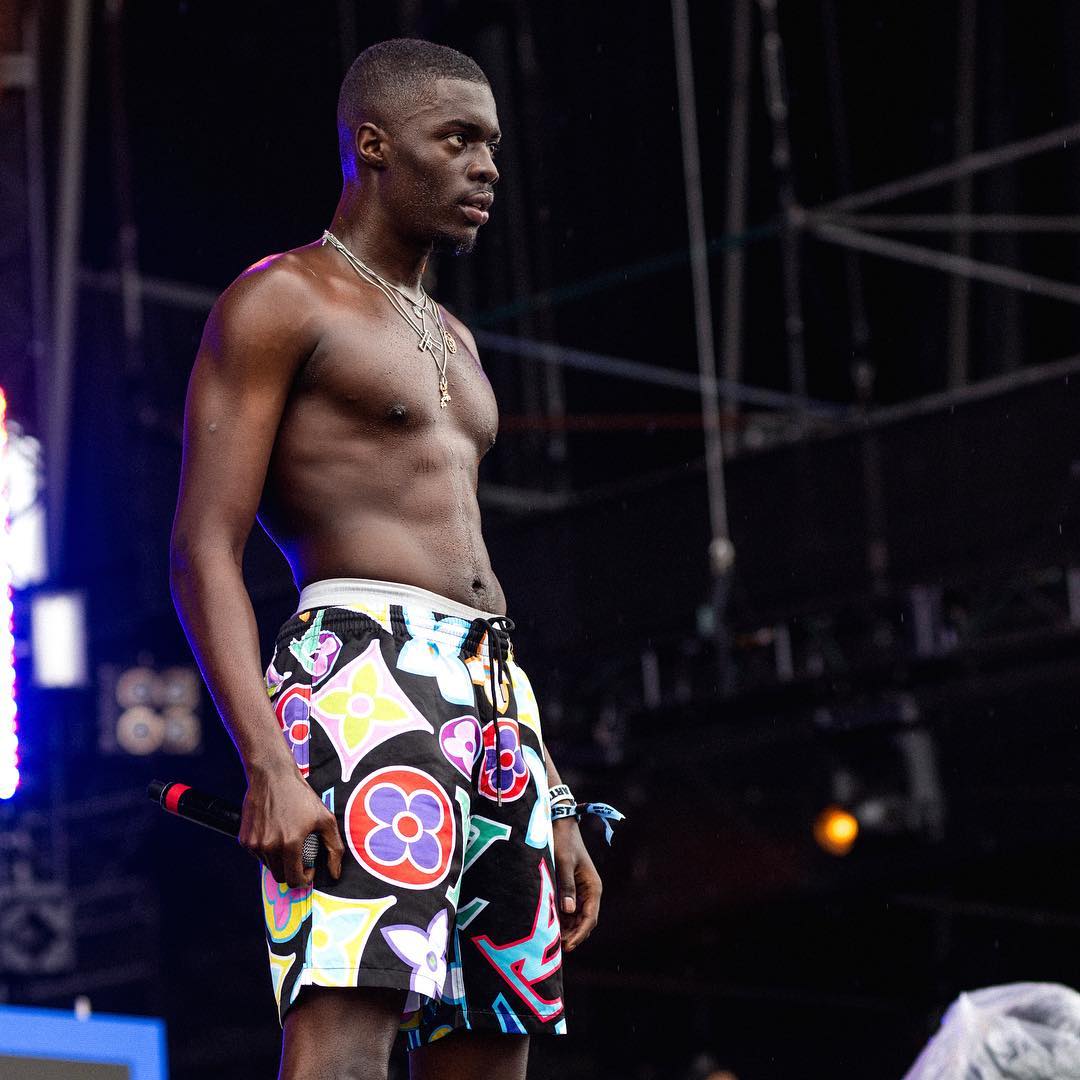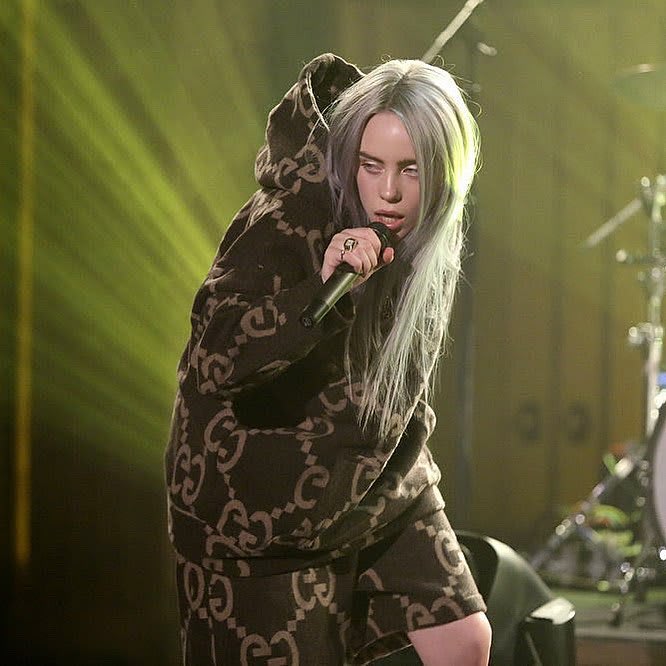 Imran Potato Caveman Slip Ons
Looking like Jim Carrey from 2013, Imran's slip-ons took the internet by storm for this crazy creation. These wild shoes are so close to real life that it might just make you cringe a little. The word "POTATO" is carved out into outsoles, similar to what we are seeing with the upcoming Vans outsole.
Remove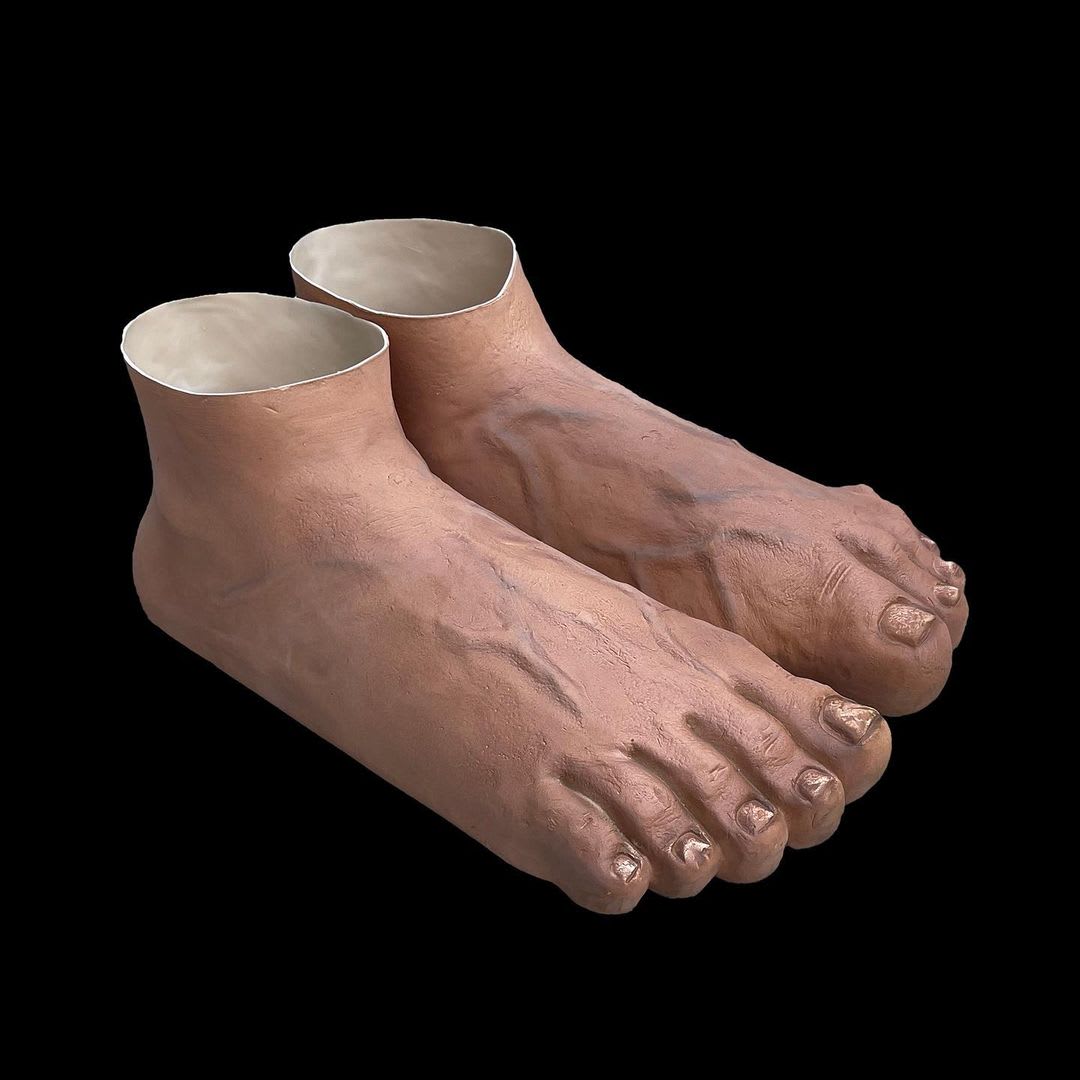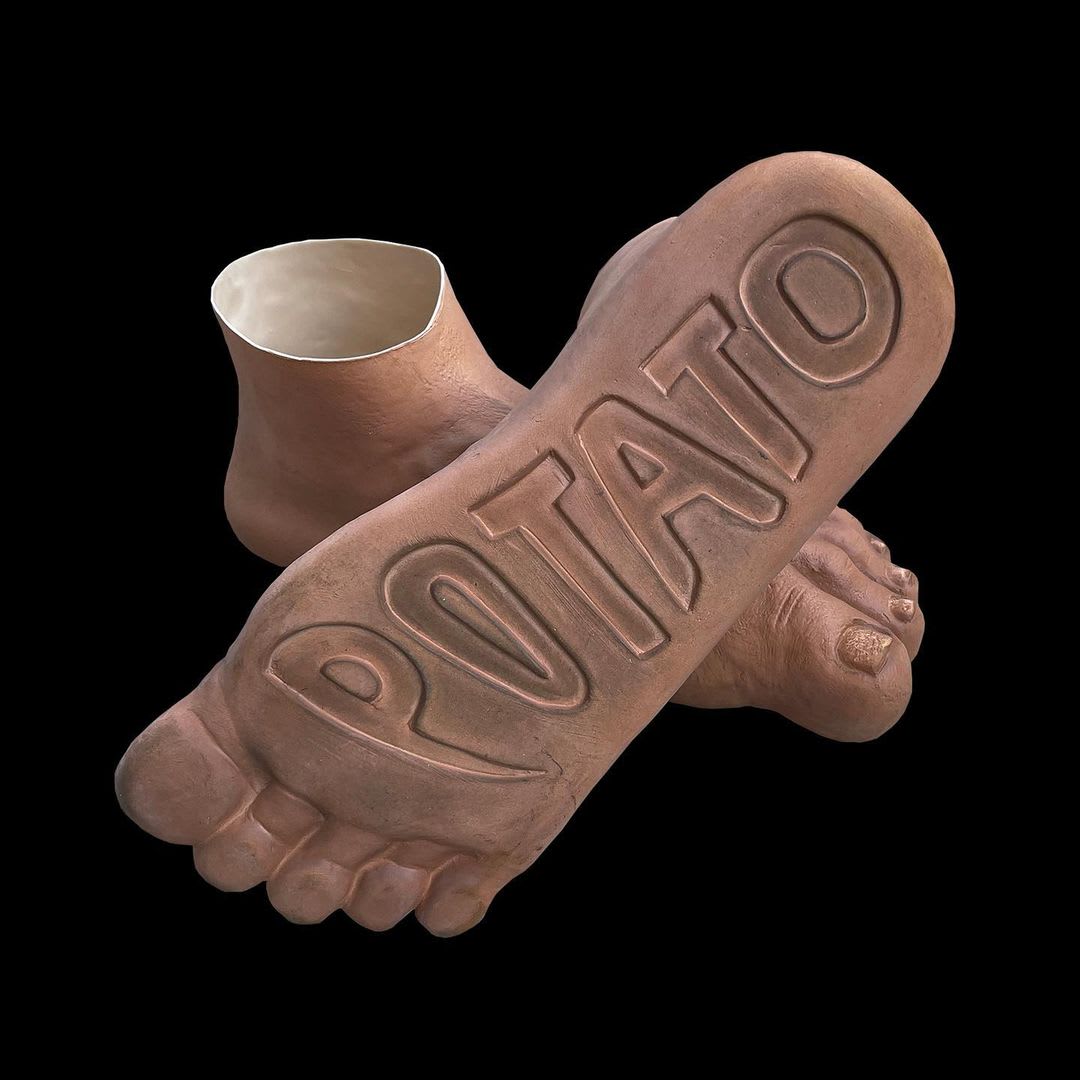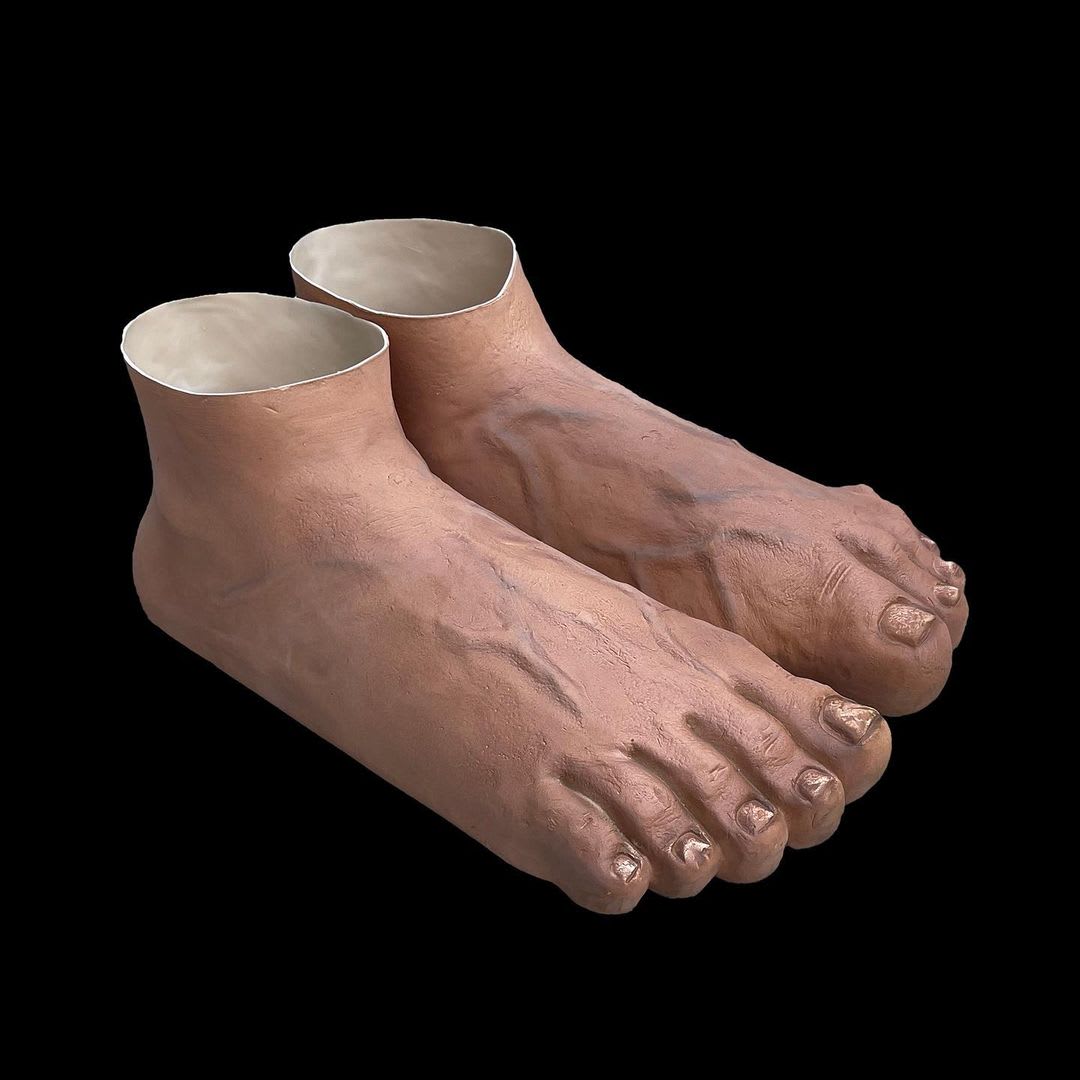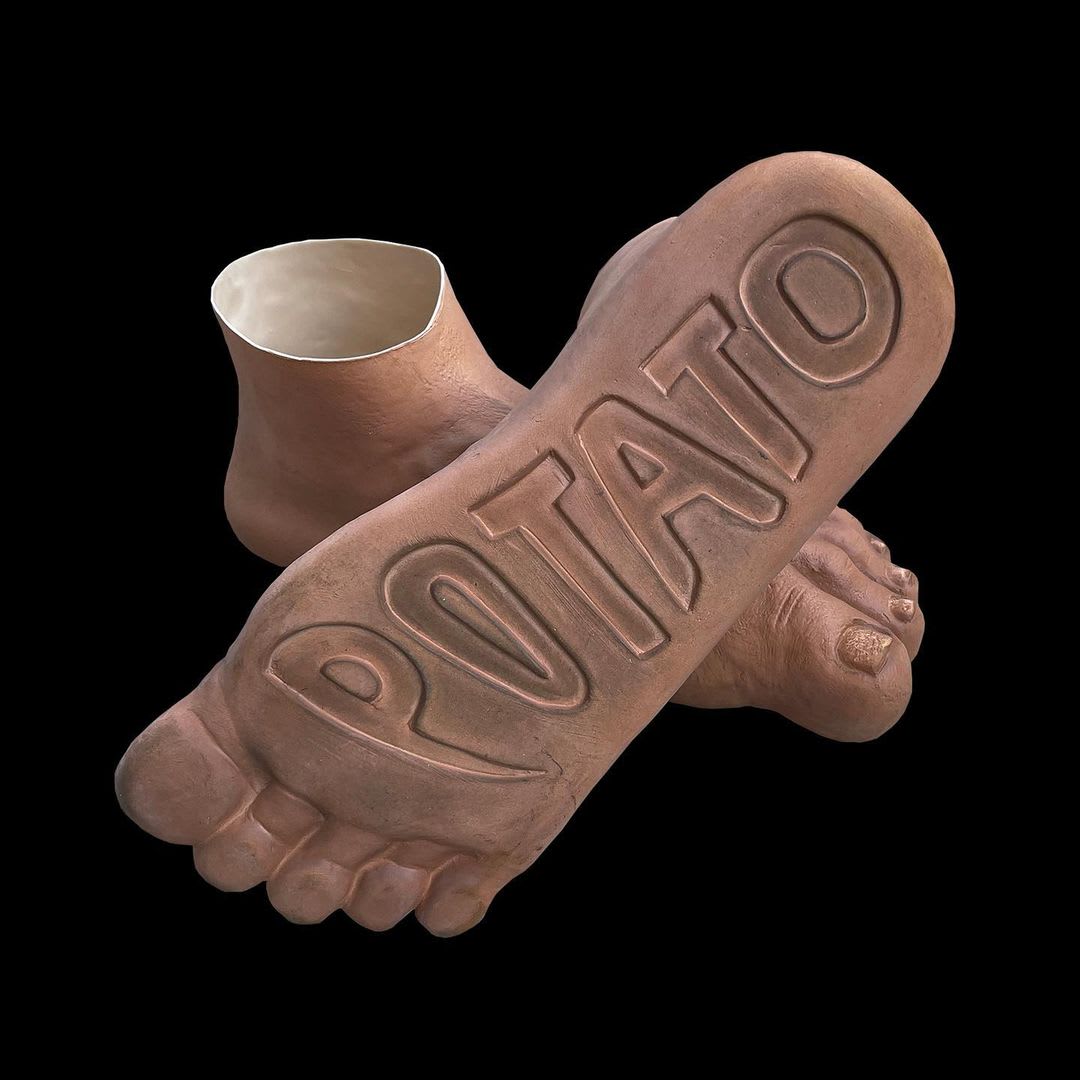 Imran Potato Monogram Babies
Later we saw his bootleg LV hyped continue into... toy babies.
Remove
"My ideas are always random and funny. Even the Gucci babies came to me when I saw these dolls at Walmart. They got so popular that when I would carry them around at parties or in the street, I always had a few people trying to snatch them straight from my arms."


The babies [somehow] grew into fashion accessories in 2019 and could be seen everywhere online and even on reselling platforms. In recent months he has also increased the baby range into LV Teletubbies and other well-known nostalgic toys.
Remove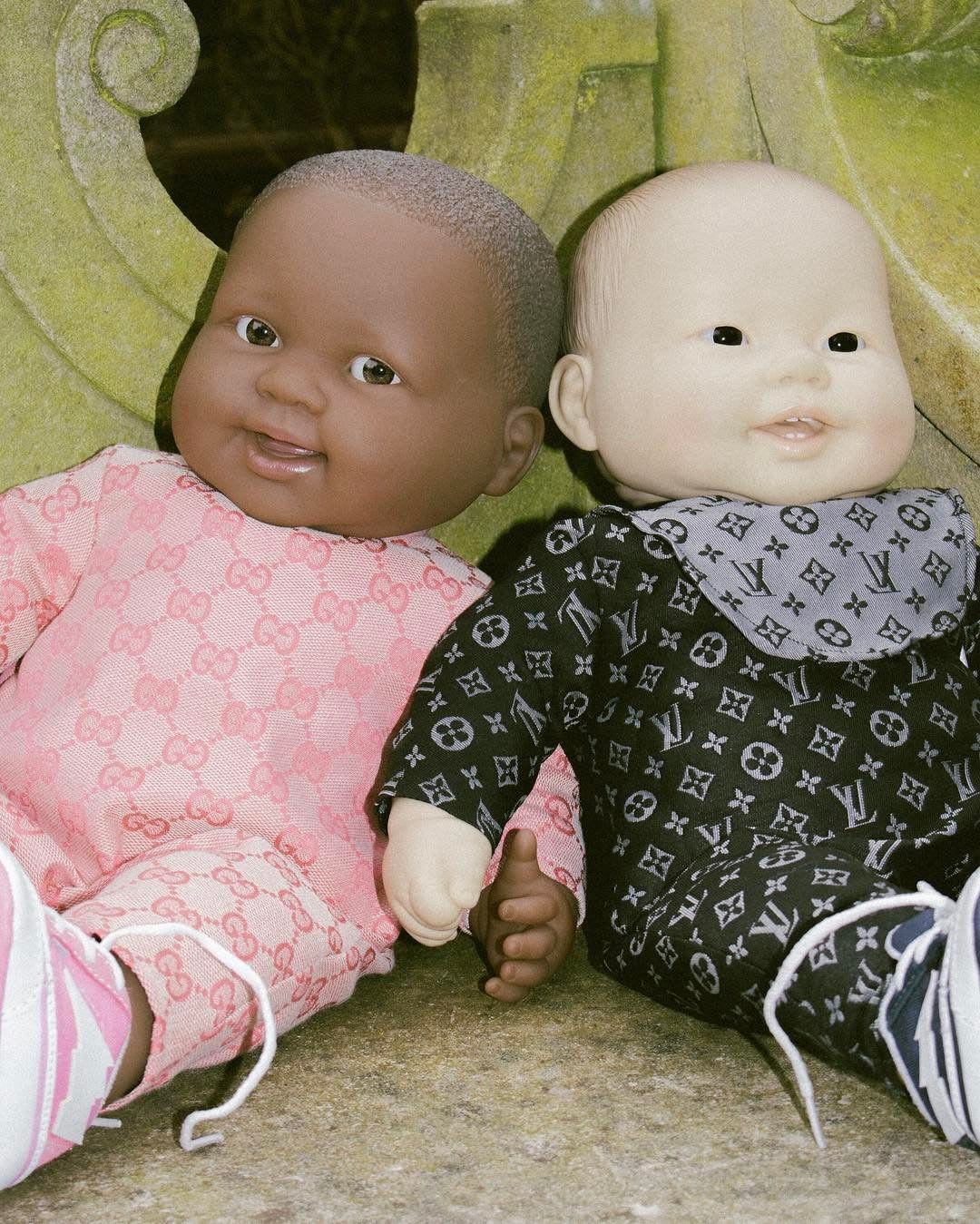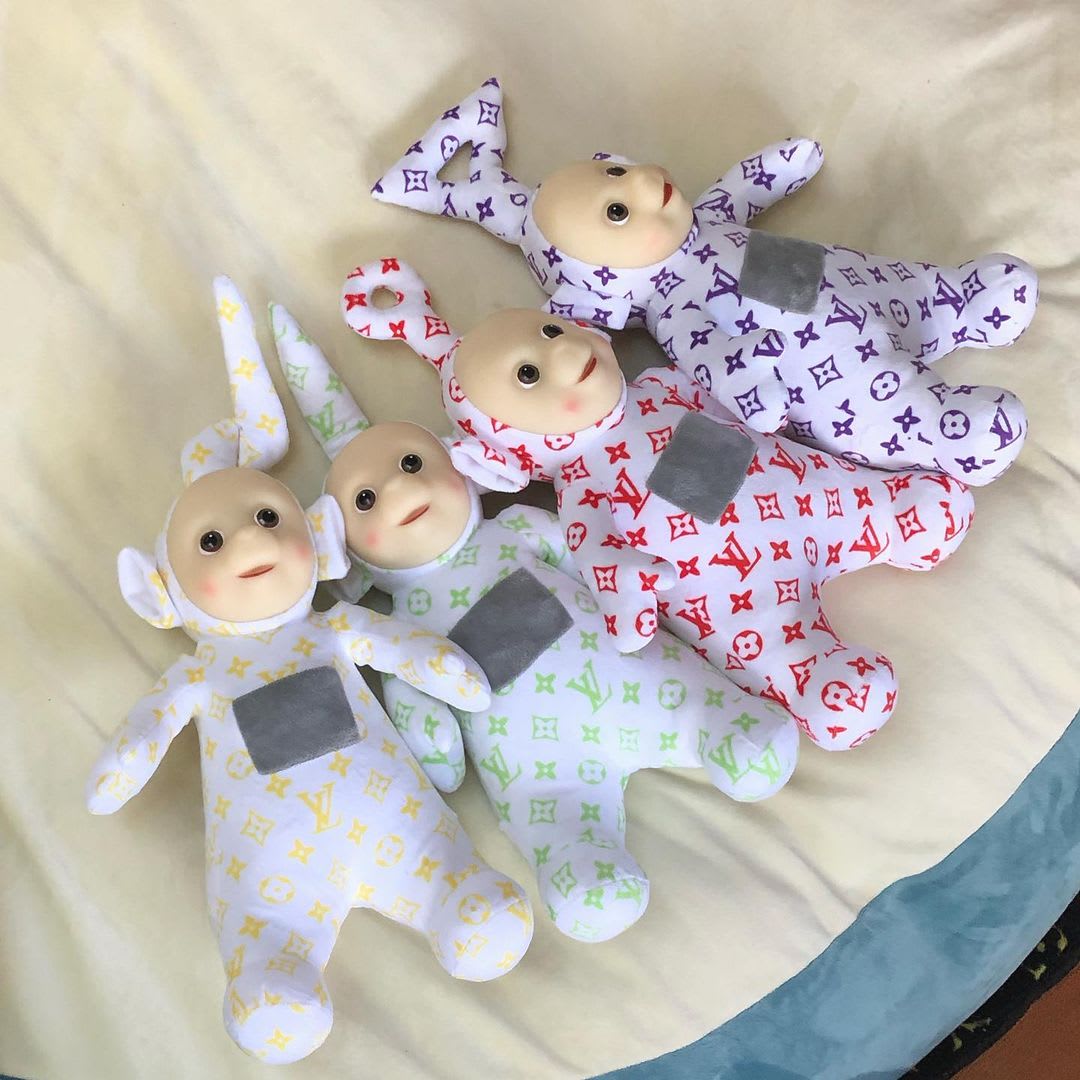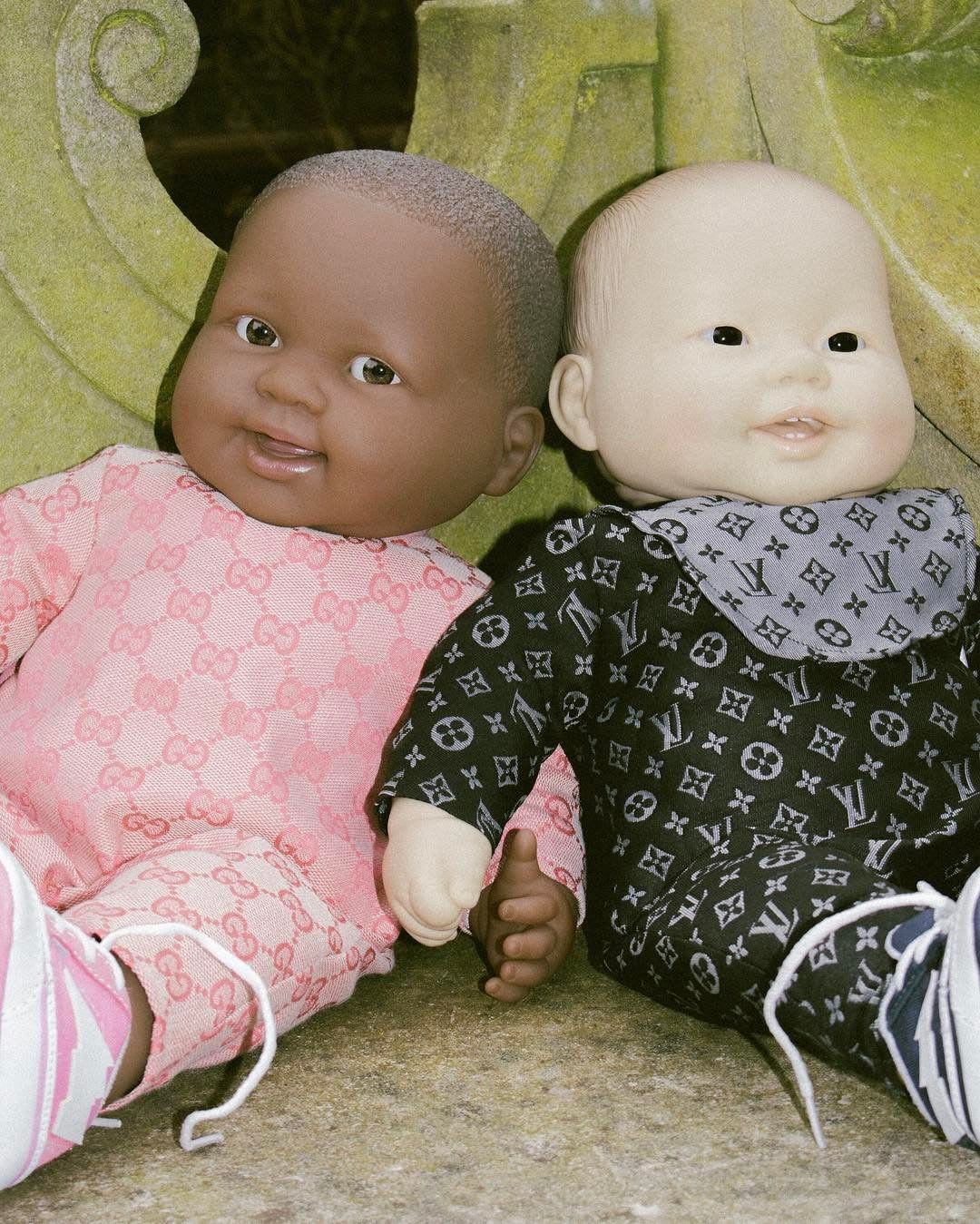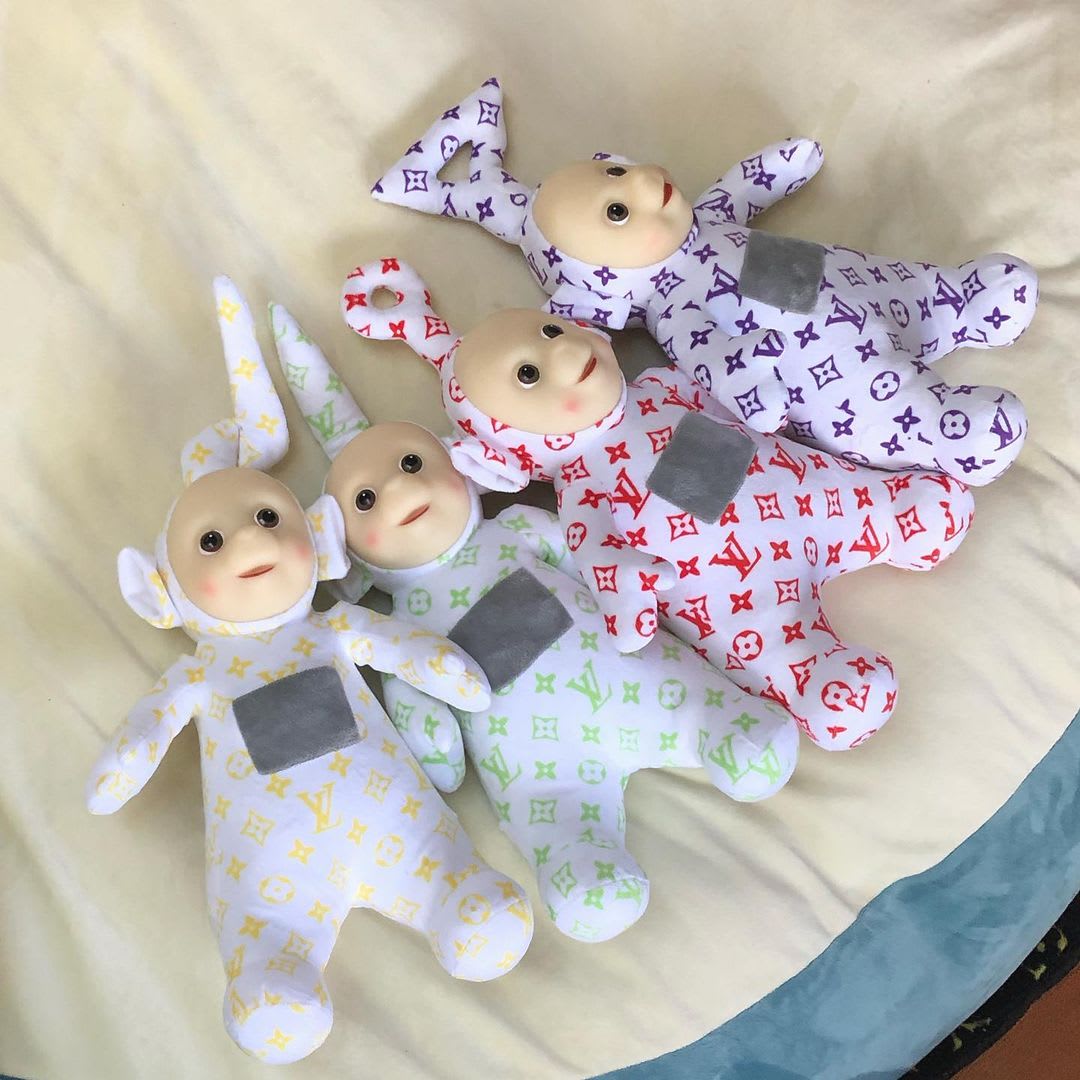 Imran Potato Video Game Shirts

Without going too deep into Imran's clothing line POTATO, it's worth highlighting one of his more recent releases. Imran's brand has expanded from straight bootlegs to more original designs with a bootleg aesthetic.

Remove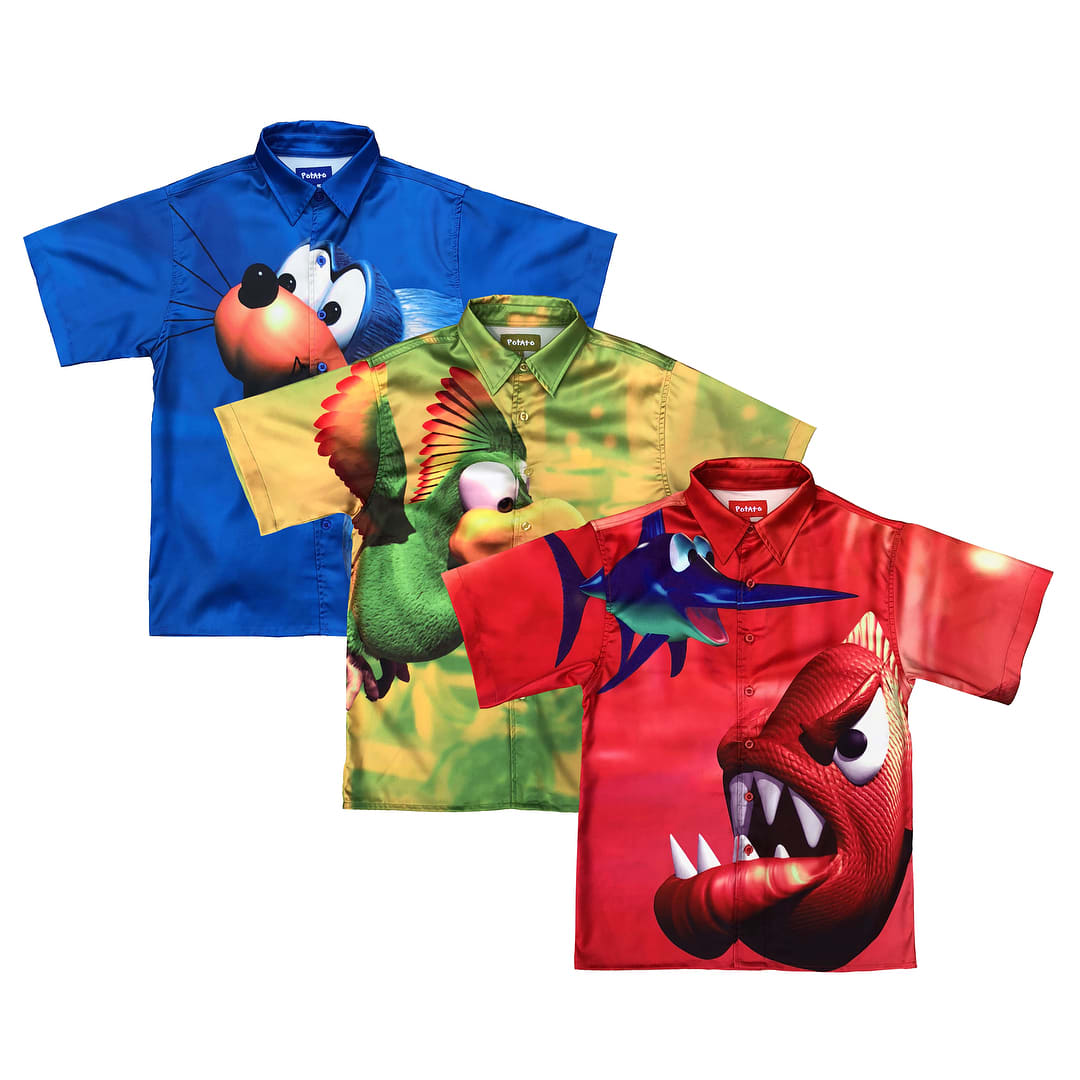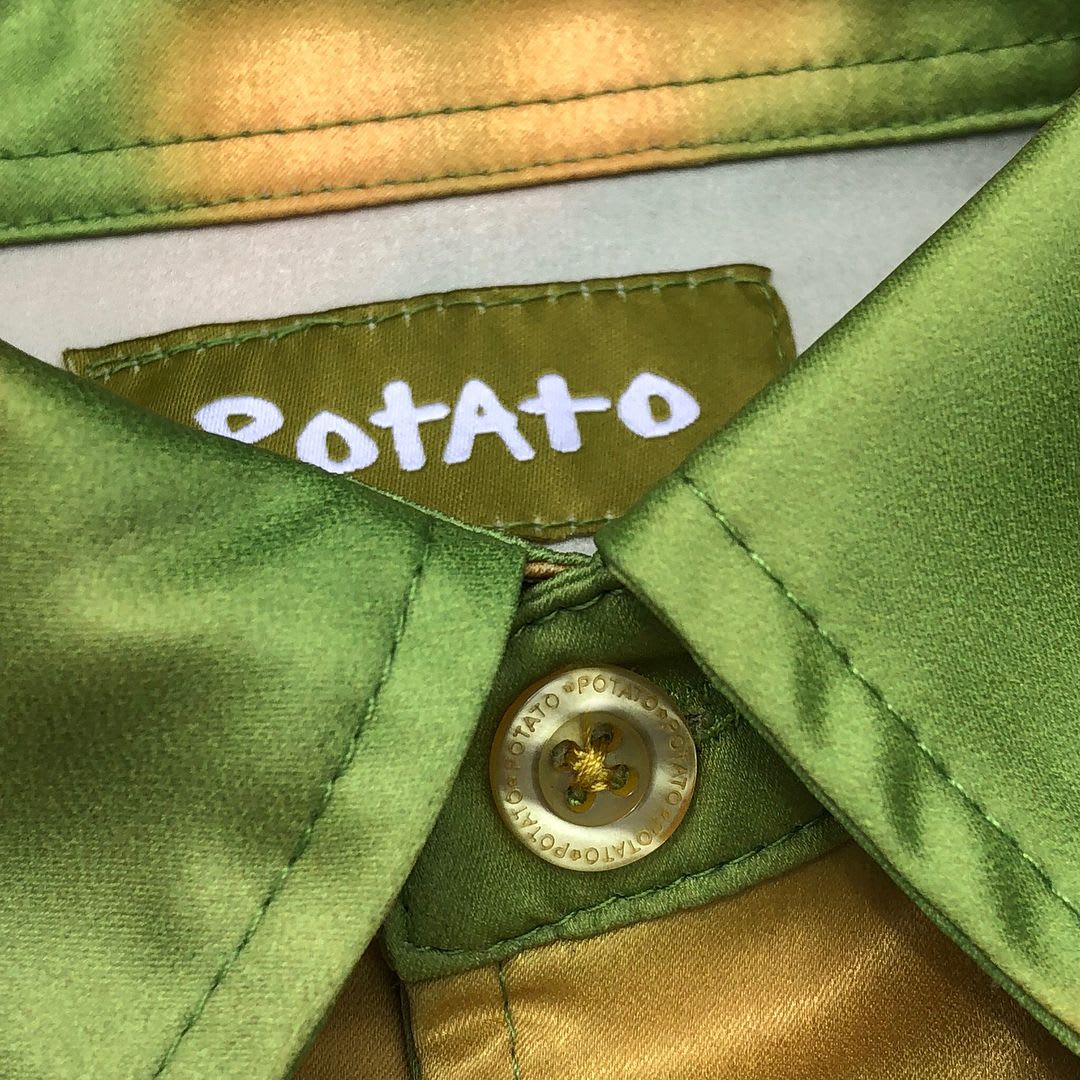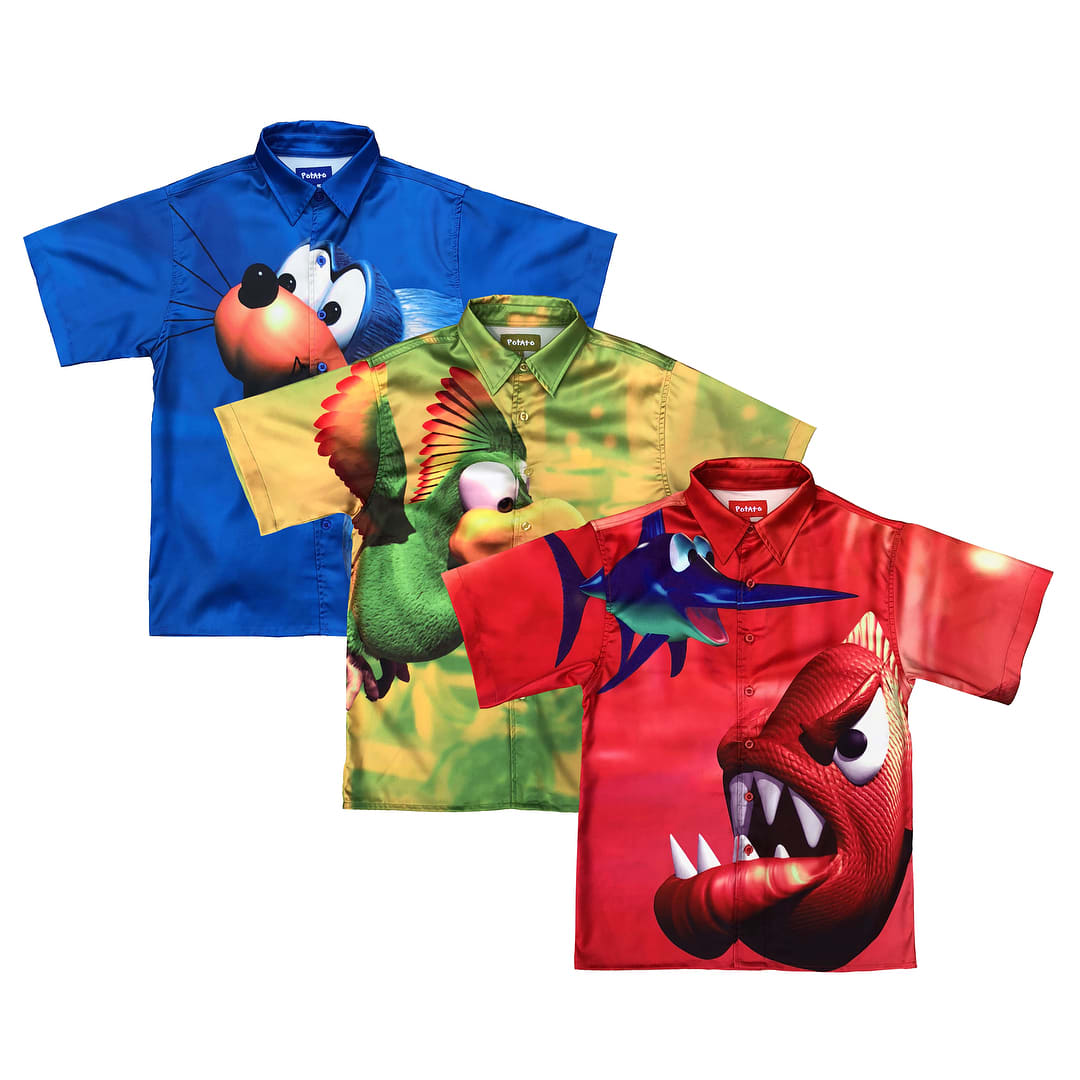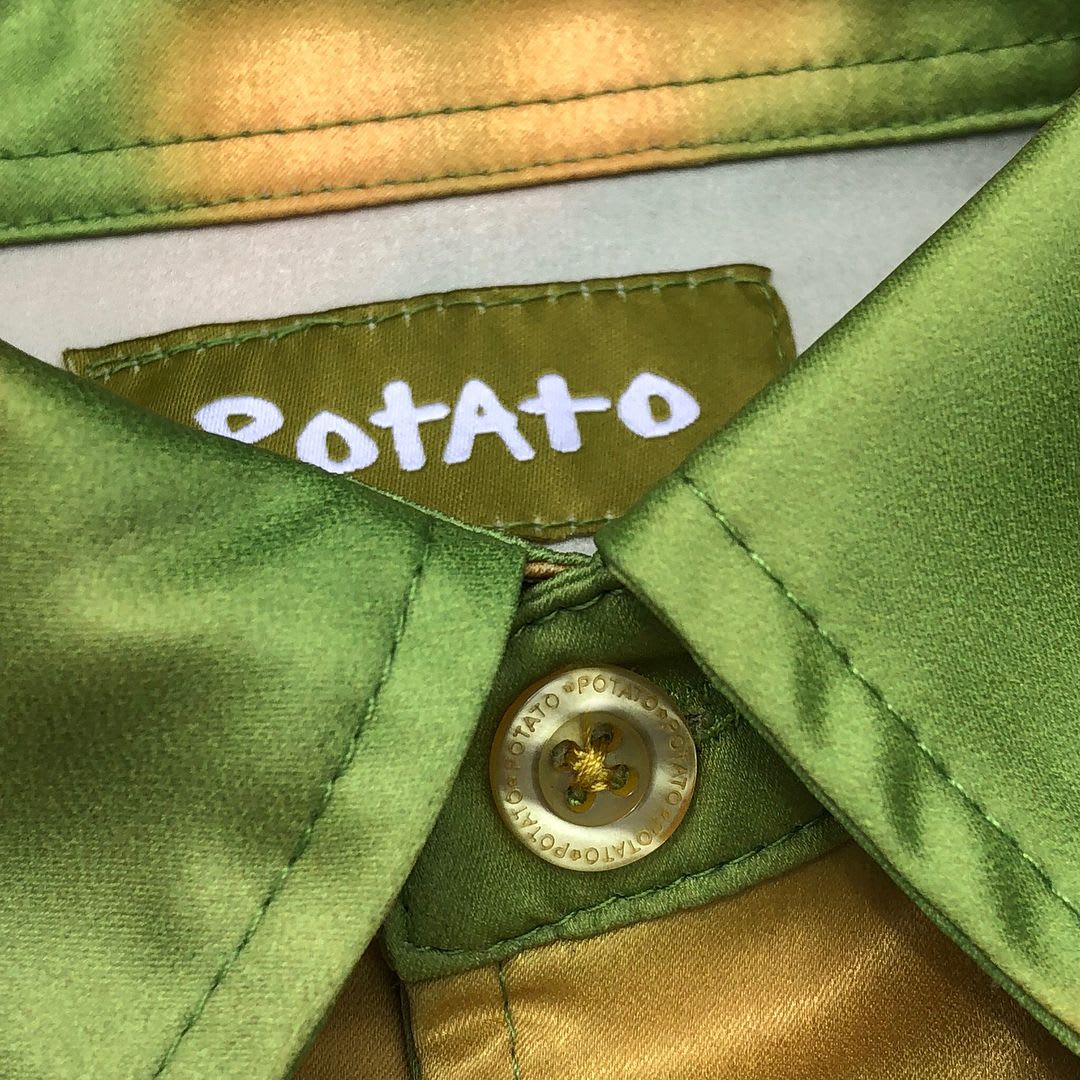 Bonus Imran Potato Creations

Here's a look at some of the crazy 1-of-1s and never-released items from Imran's powerful catalogue. Realtree Foam Runners, Gucci UNO and so much all come from the wonderful mind of Imran Potato. See more on his Instagram @Imran_Potato
Remove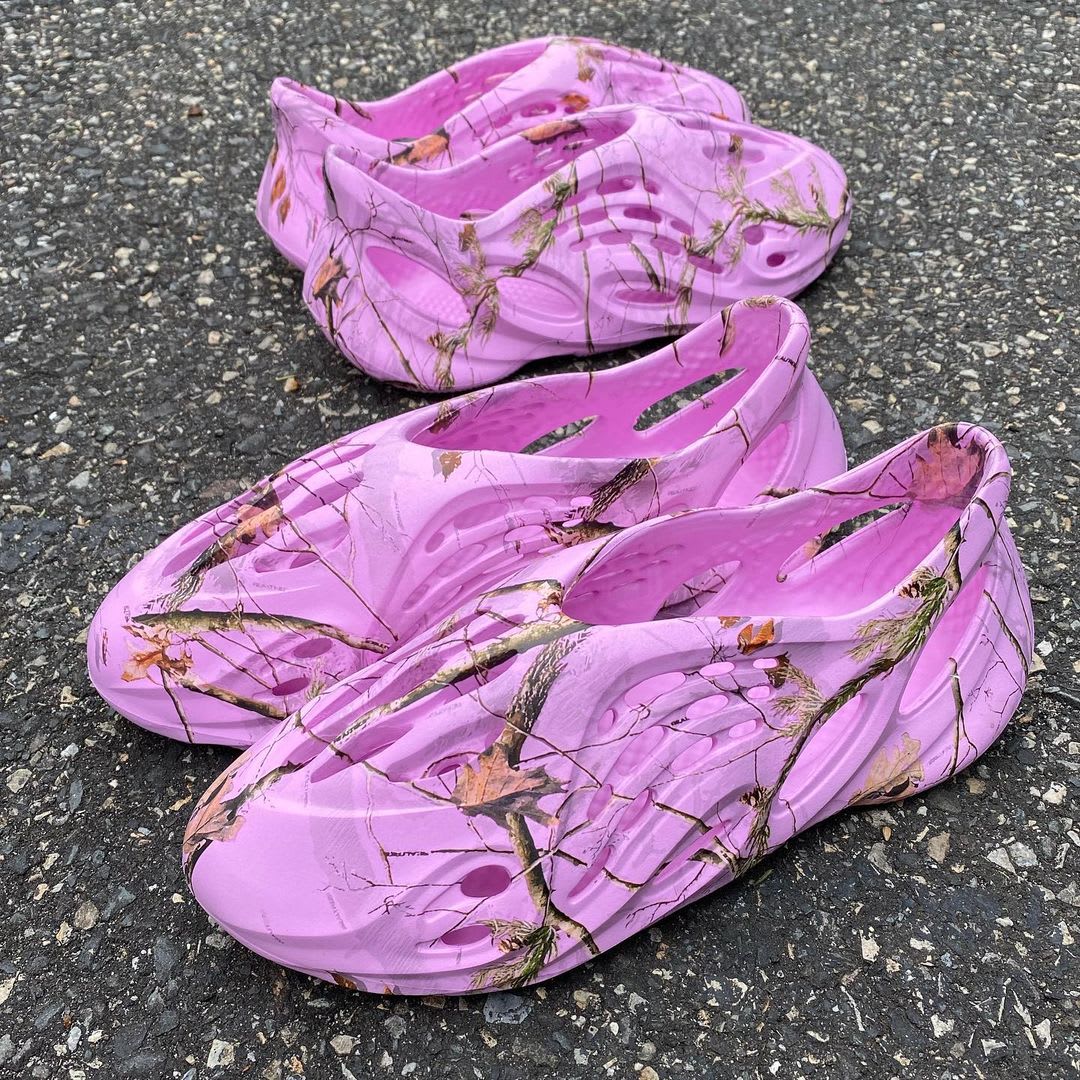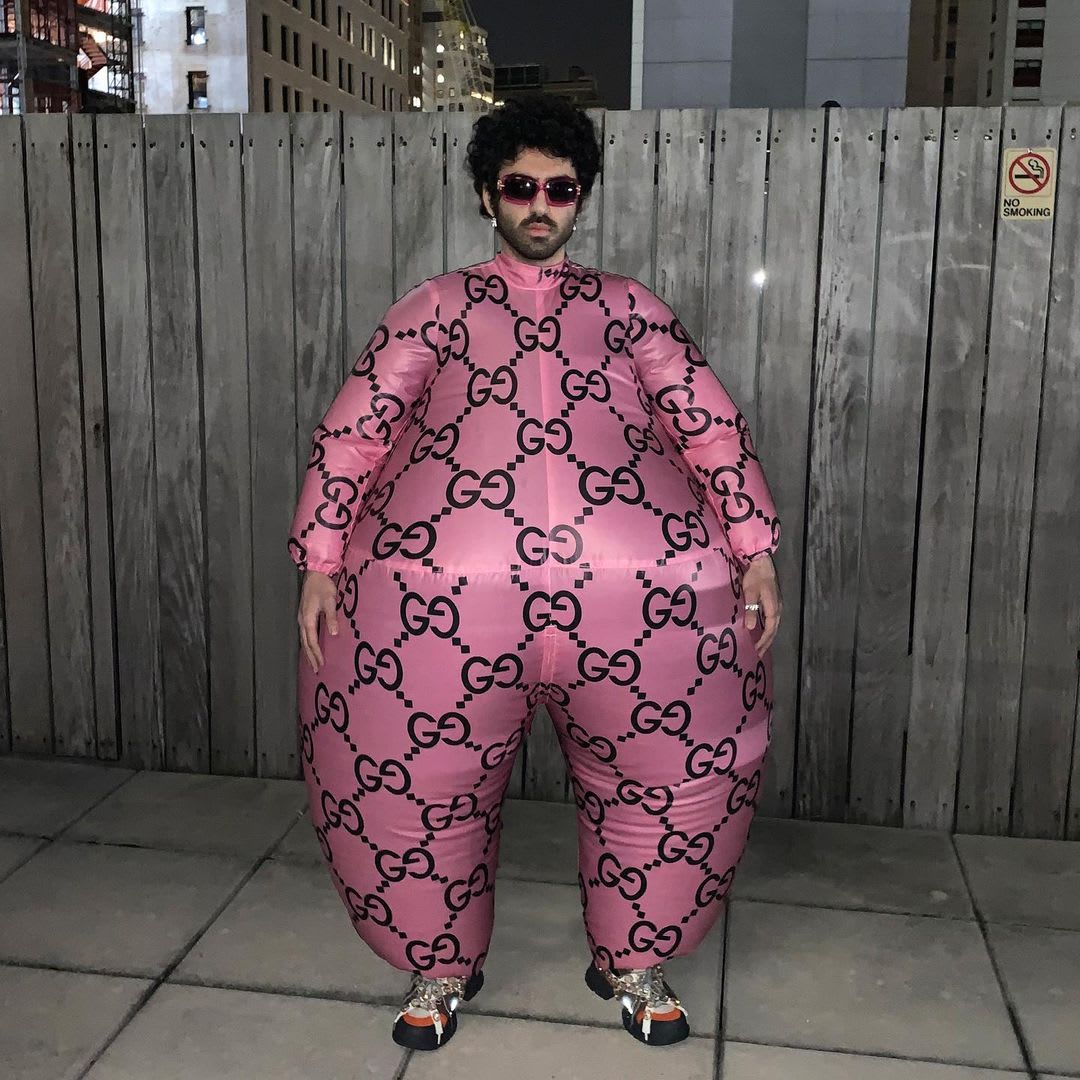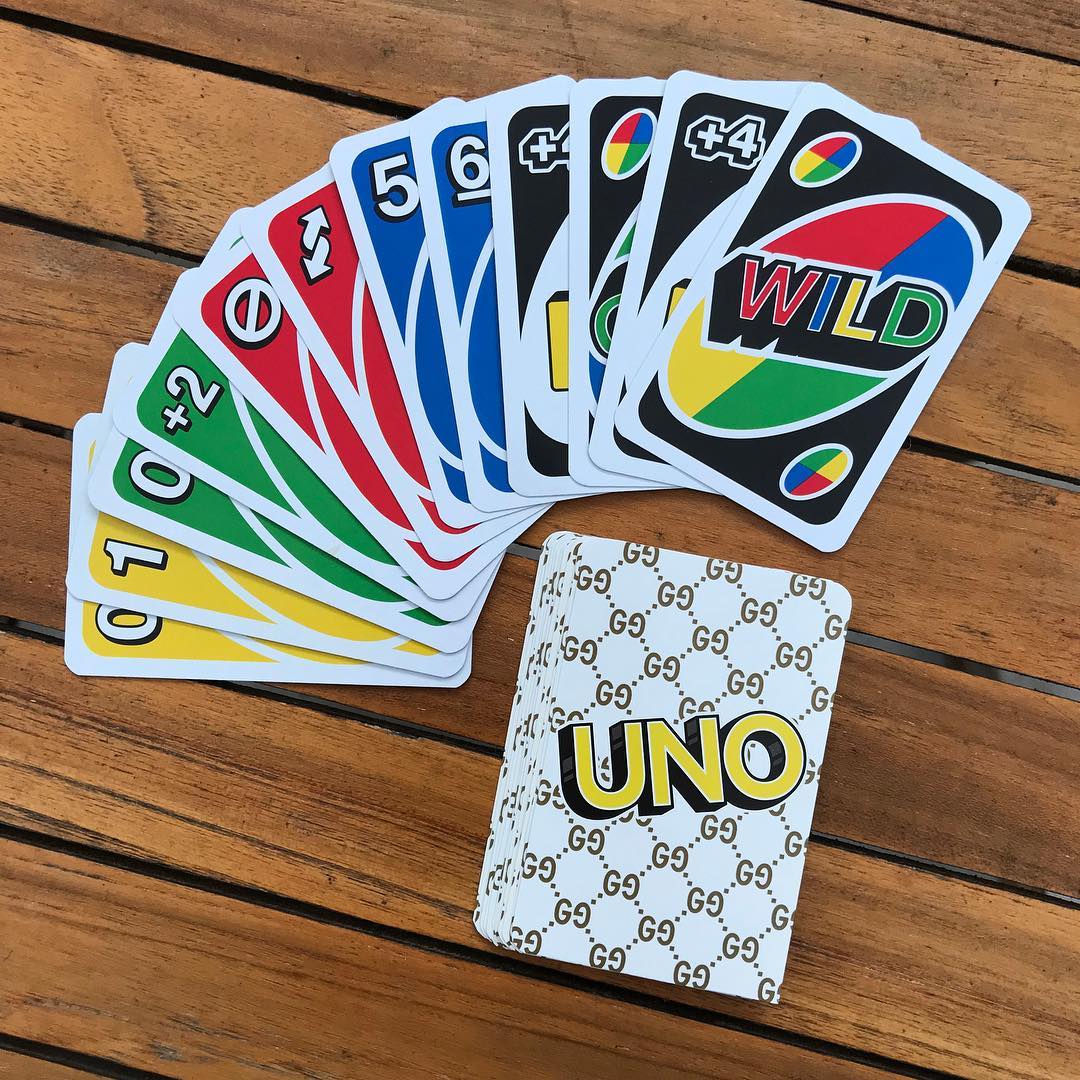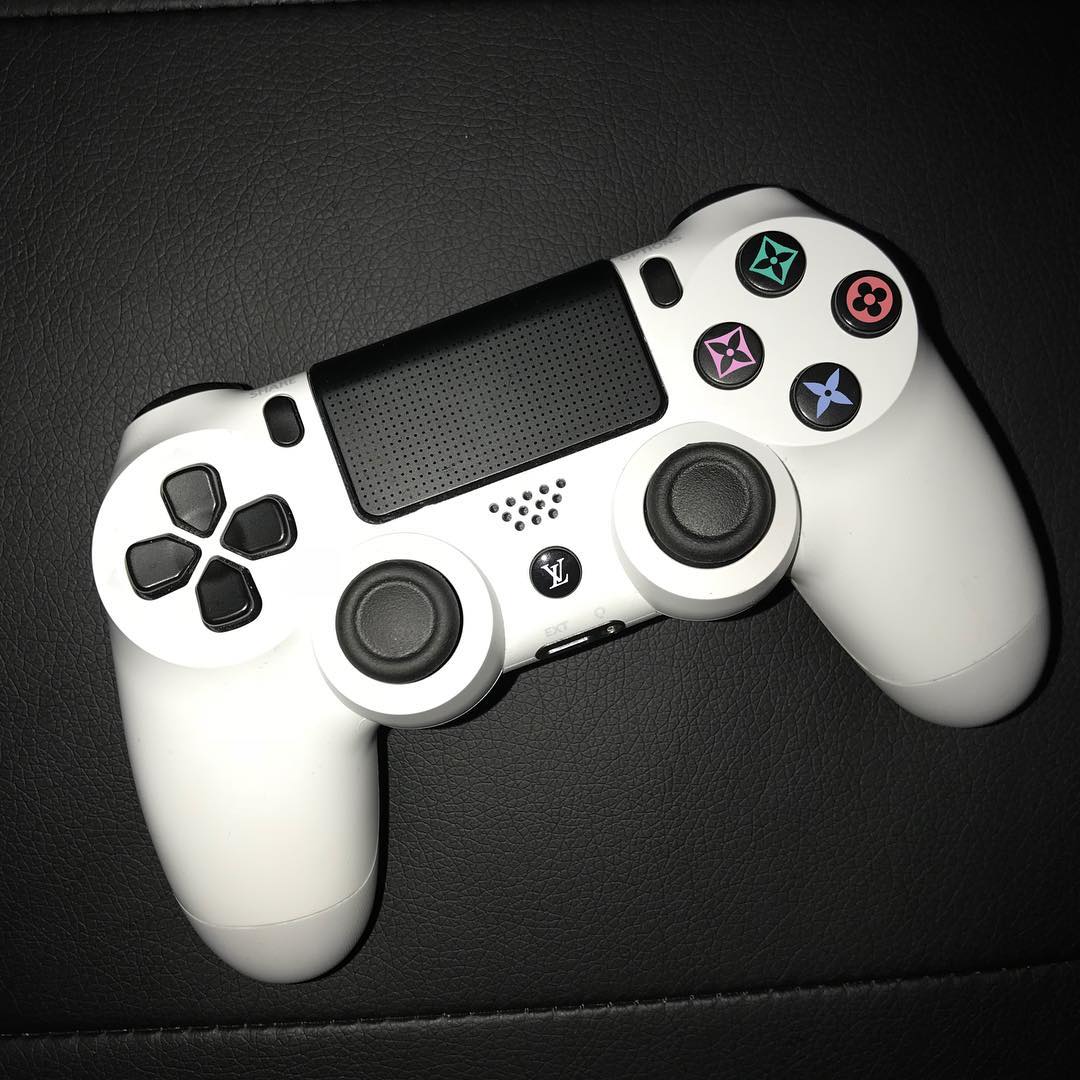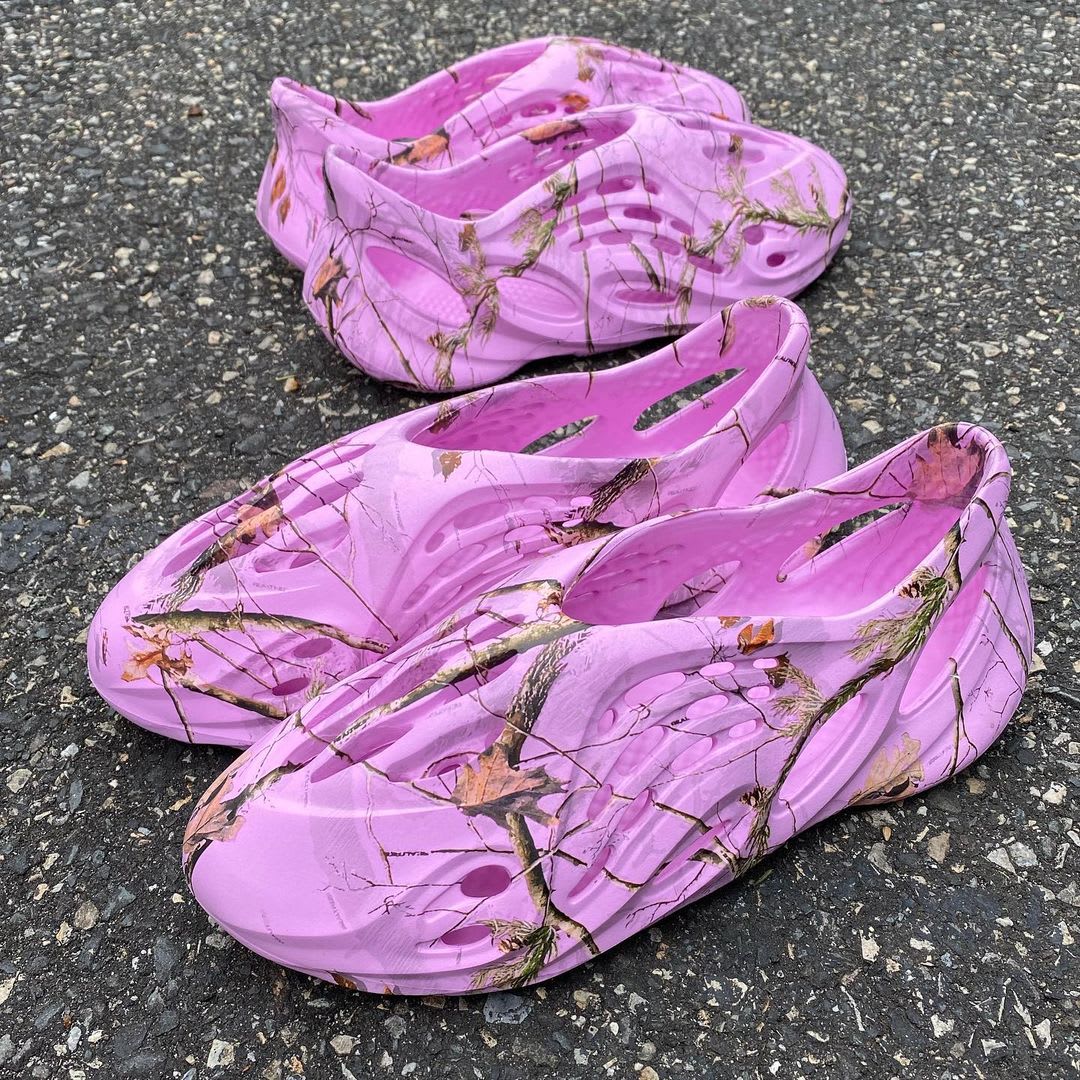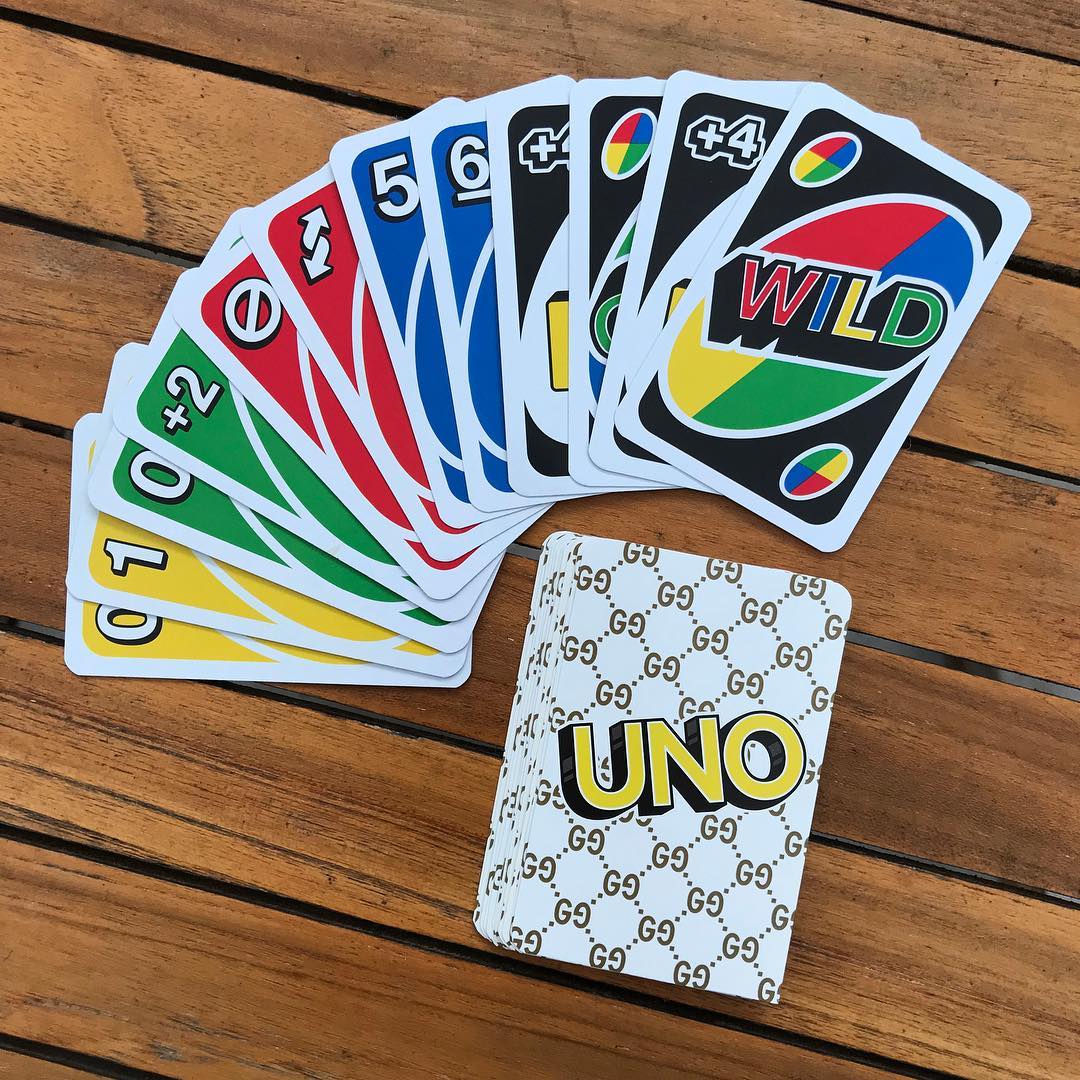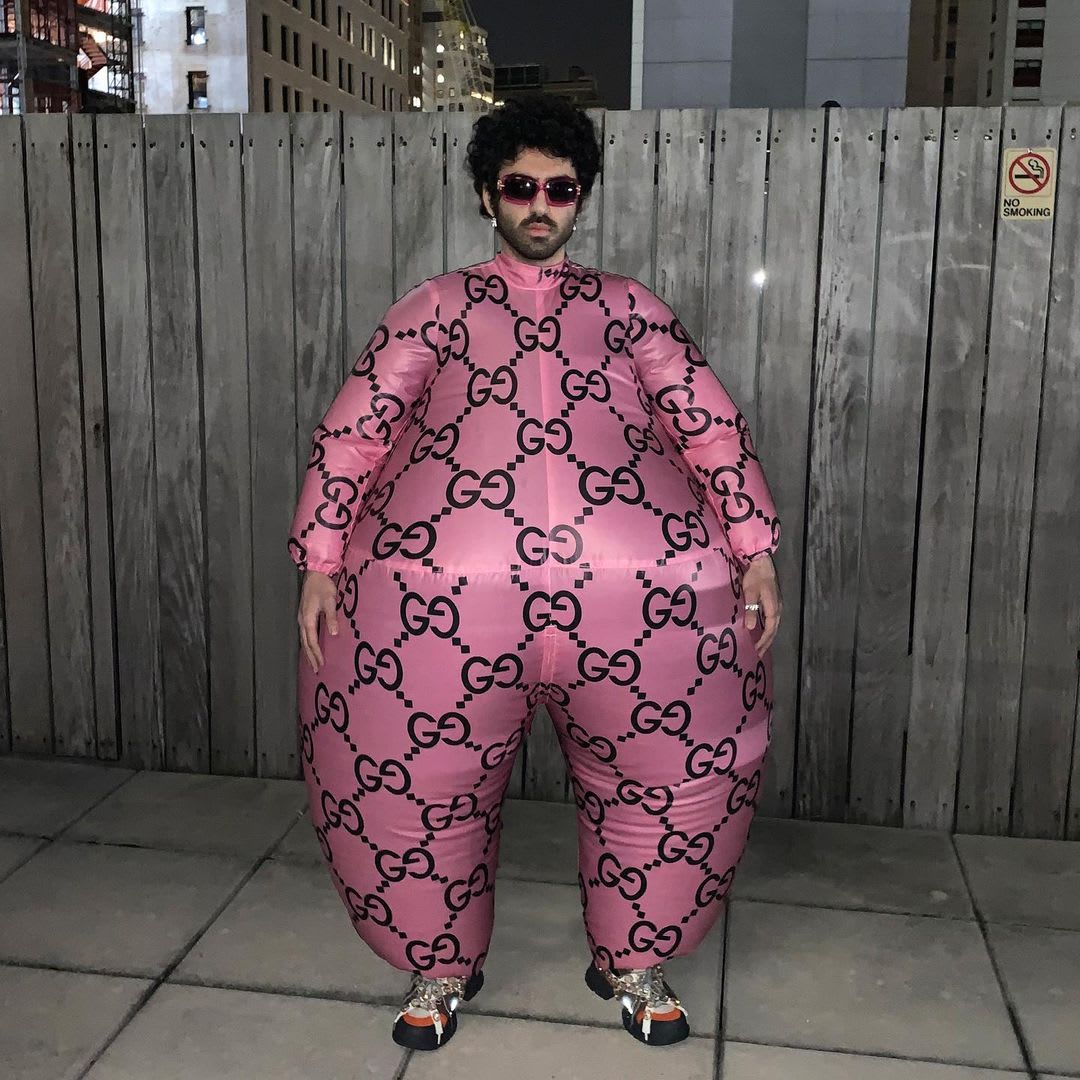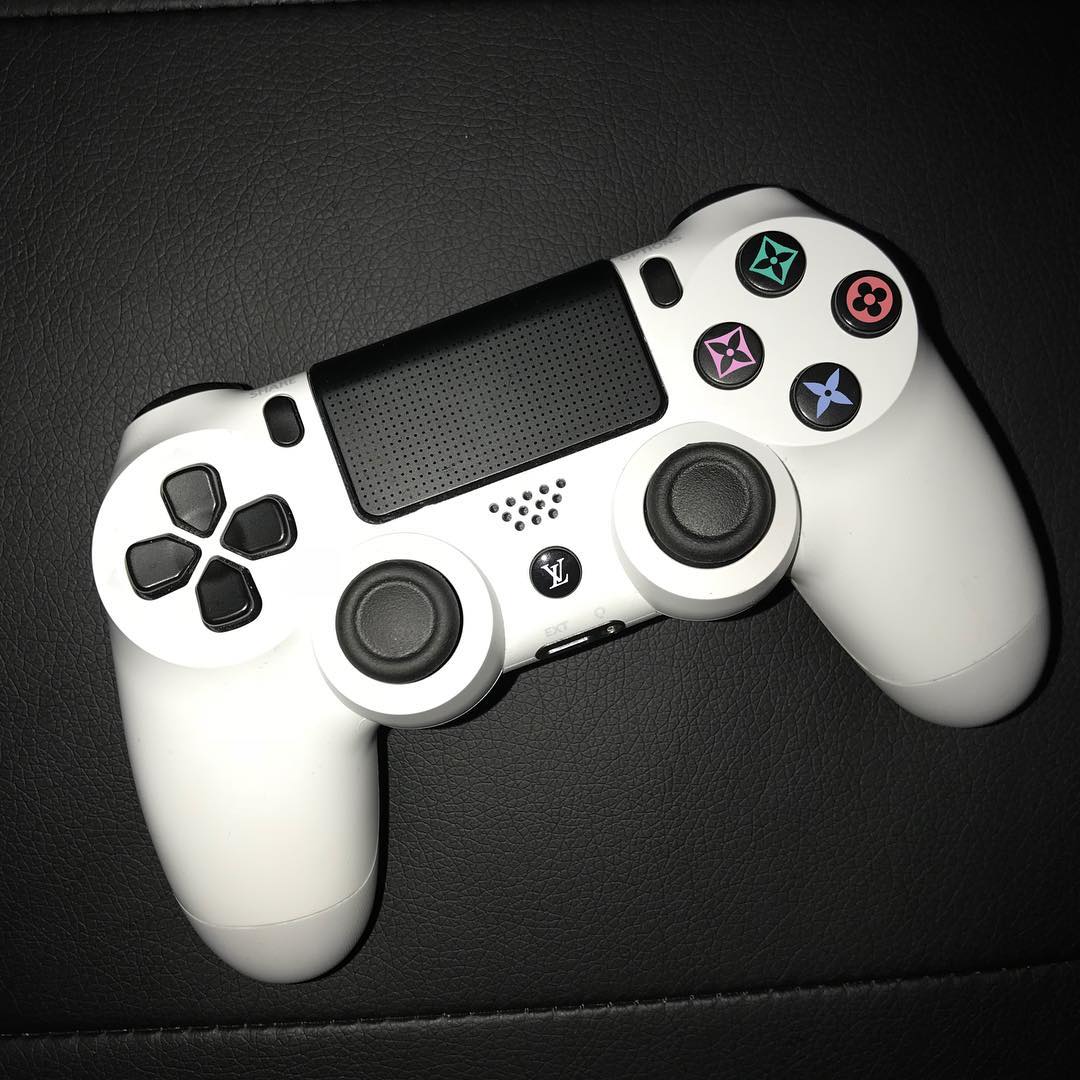 RELEASE INFO
Remove
Now that you've got a bit of background about Imran's work leading up to his debut collection with Vans Vault, it's time to take a look at the actual release!

Imran Potato's pair of SK8-Hi keeps the OG colourways alive on Checkerboard and original BW colourway but with details everywhere. Each arrives with sides covered with a crudely drawn human hand embroidered on their sides, extending over onto the tongue. A co-branded multi-colour Potato/Vans logo completes each pair on the tongue and heel. The B/W colourway arrives with multiple colour laces while the checkerboard gets the black and white laces.
Remove
The Imran Potato x Vans Vault Collection drops Friday 24 June in CPT, JHB and online. R2899 each.
First come first serve. Online at 7am, stores open at 10am.