Fake Fridays: Jordan 1 Dior Edition
This week we decided to do something a little different. Instead of covering a particular store selling fakes like we usually do on Fridays, this week's Fake Friday theme is the beloved Air Jordan 1 with Dior. We get daily messages about fakes and scams relating to this grail-worthy sneaker so let's get into it!

For a little bit of background, the Dior x Jordan 1 High released earlier this year with only 13000 pairs made (8000 for the public), and a hefty retail price tag of $2000 (about R34k). Besides the price already making it unattainable by most, the hard part was actually winning a raffle. The raffles were held online for the whole world to enter, provided you could collect your pair at a Dior store if you actually won. The raffle was entered by 5 million and it's considered one of the most difficult raffles to ever get W in. But those that did win - really won.
Today, the Jordan 1 x Dior High new sells for around R170k - making that initial retail price seem like nothing now. So how does one of the most expensive, not to mention rarest and best-made sneakers in the world, have so many pairs just sitting in our beautiful country?
Remove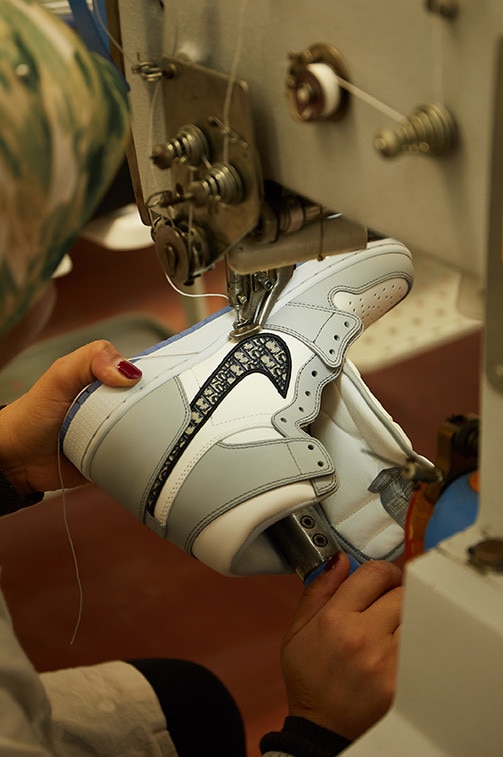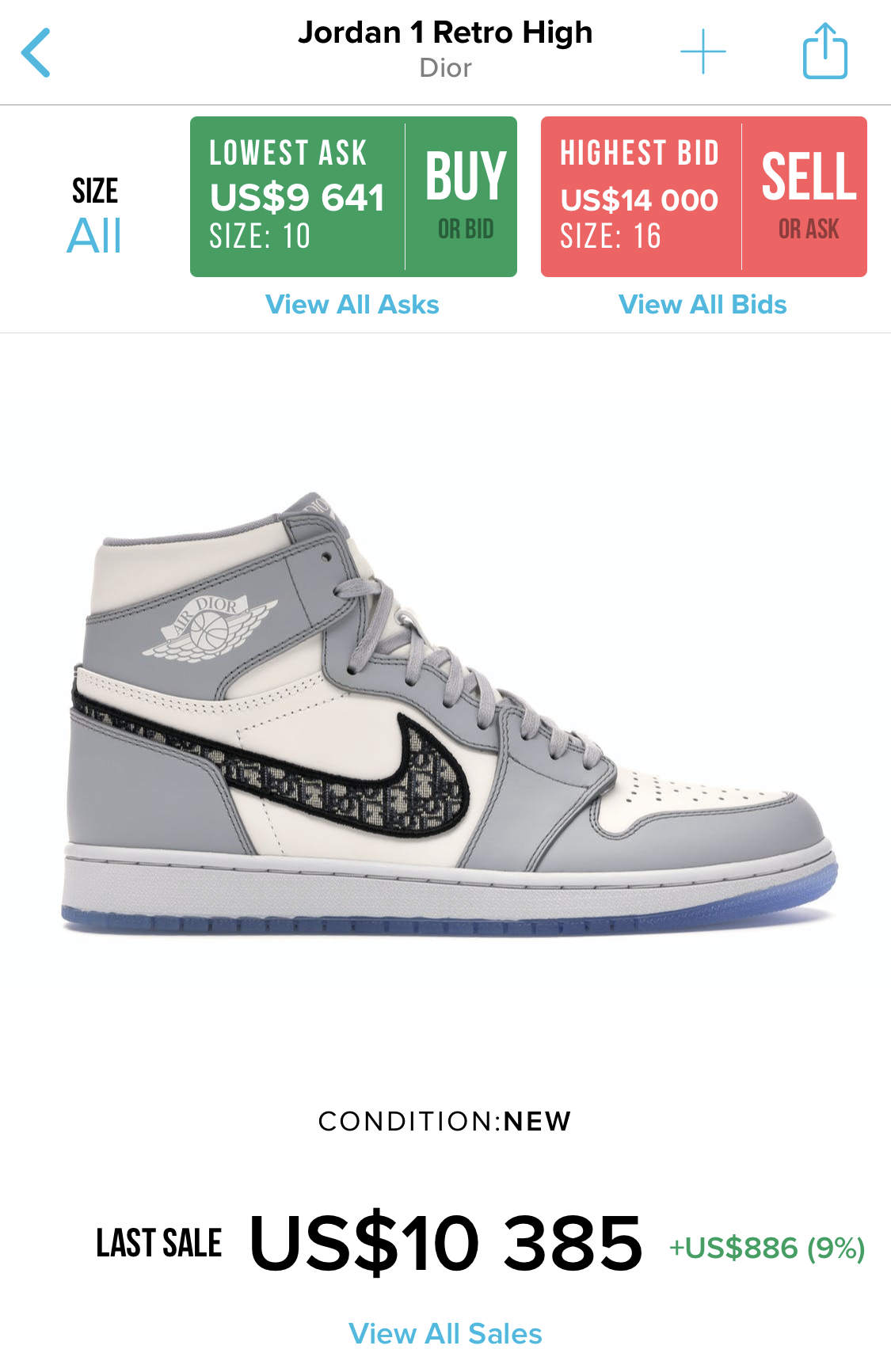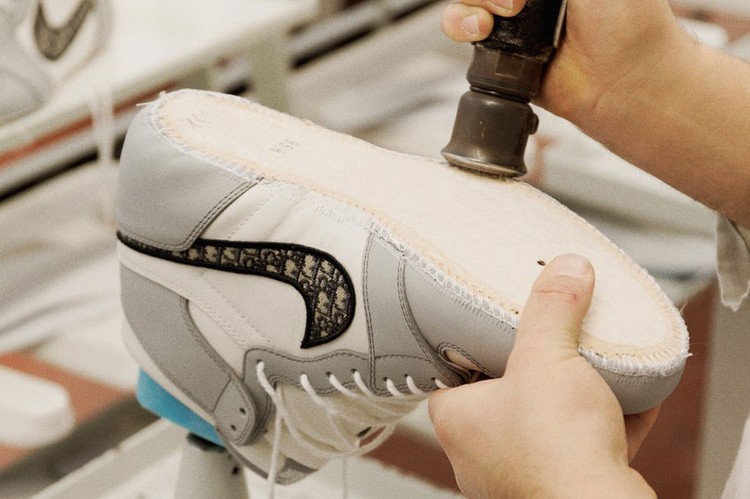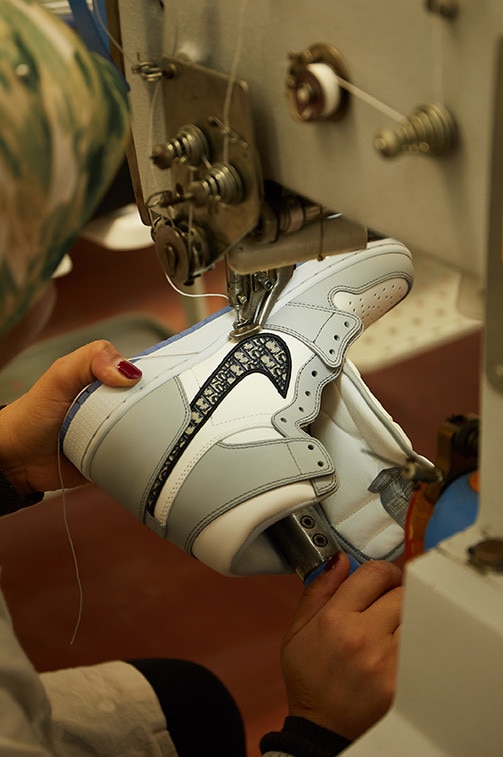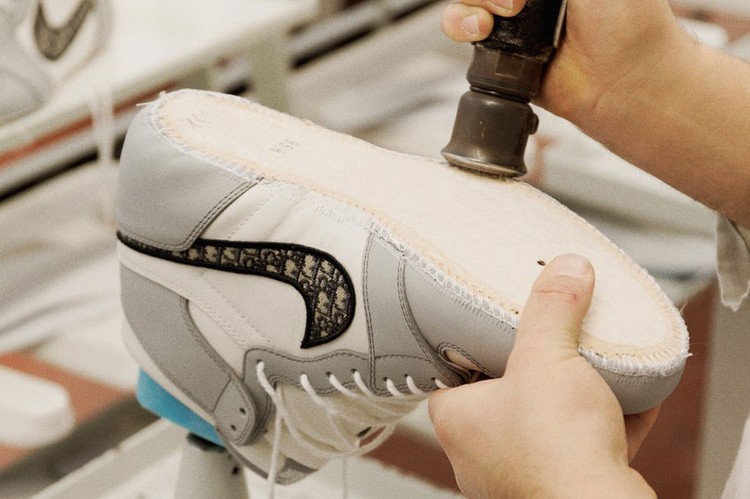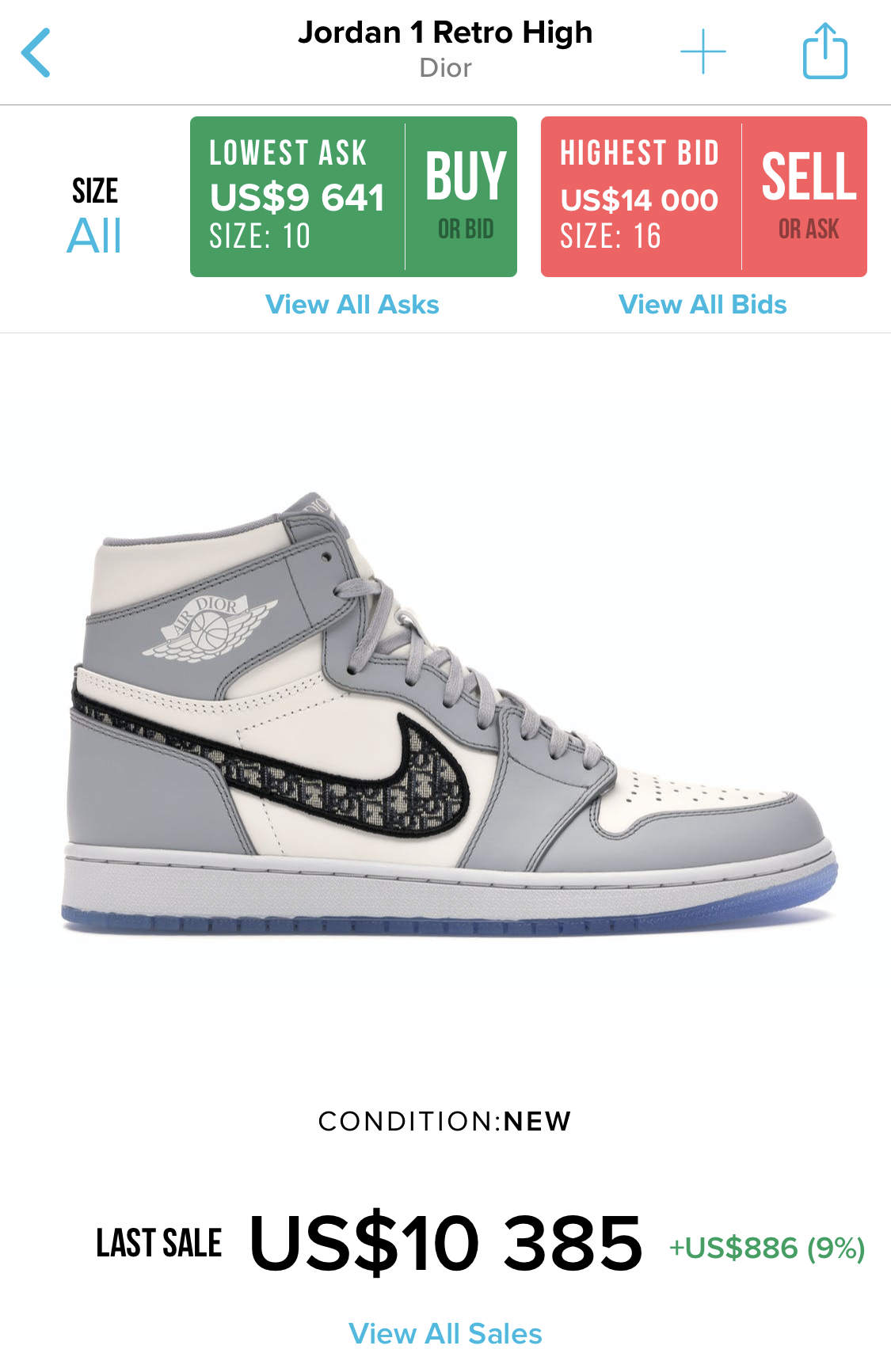 First up is NiceKicks_SA. Would you trust a sneaker store to sell you authentic sneakers if they also sold fakes? That's what NiceKicks_SA expects you to do. They proudly advertise 'authentic' Dior 1s at R4000 a pair but if that's too steep, you can take a fake for R1300. If a store is ever offering you fakes and real pairs, that's a red flag.
No official stores can sell fakes and keep their accounts with brands. That's not to mention how laughable R4000 is for a 'real' pair when it retailed for over R30 000. When asked why NiceKick_SA has the hookup on the low, they say that StockX charges a high mark up causing the shoe to go from R4000 to R170 000. It just isn't even close to true. FLY SOLE GALLERY, an upcoming sneaker and streetwear store in Cape Town recently posted a photo of their 'not for sale' authentic pair in all its glory so at least we know a few real ones exist in SA, just not from these fake stores. We reached out to the FLY SOLE GALLERY and were told they bought the pair from StockX for R220k and had it imported, providing us with all the StockX invoices and other authenticators.
Remove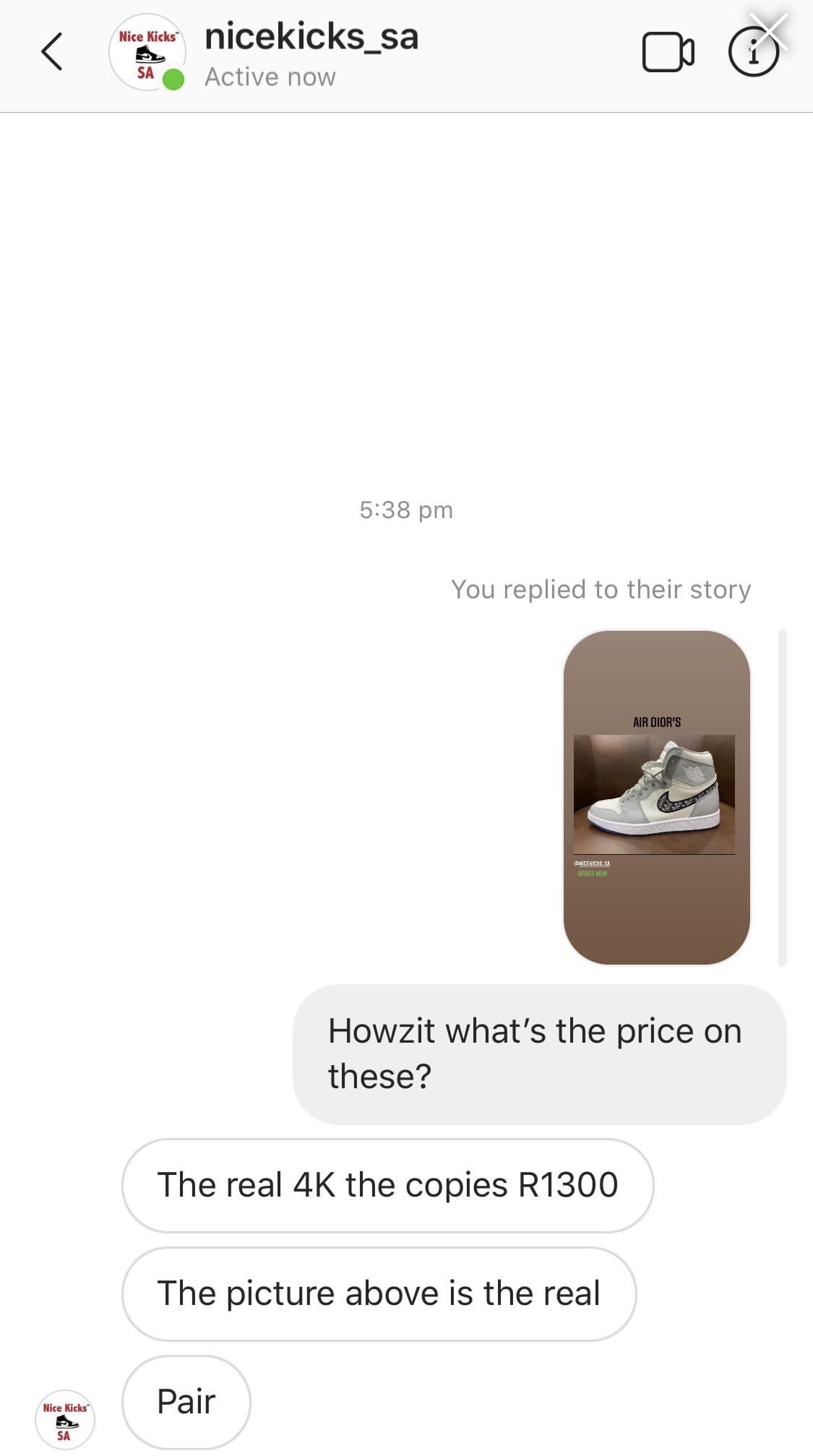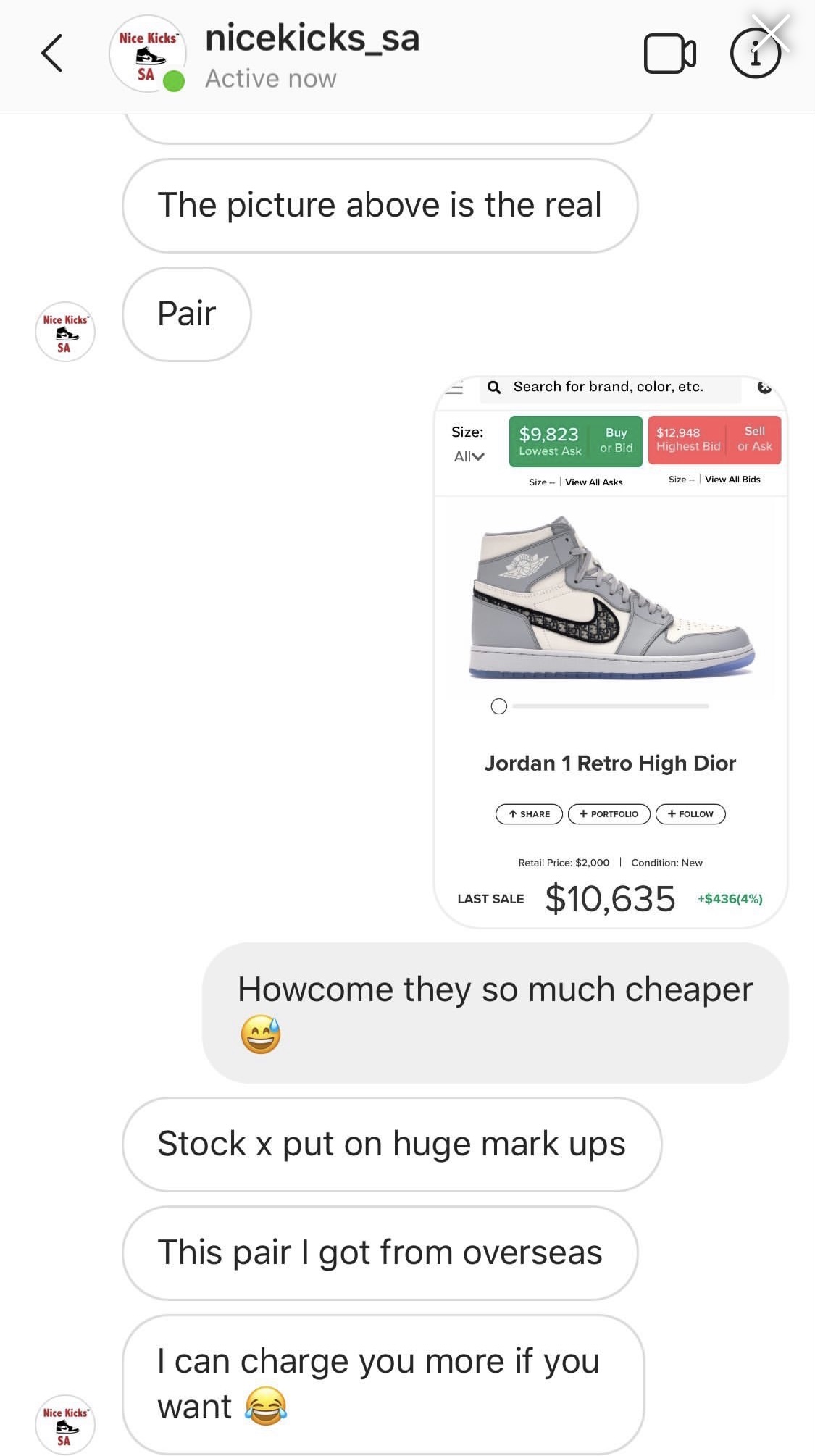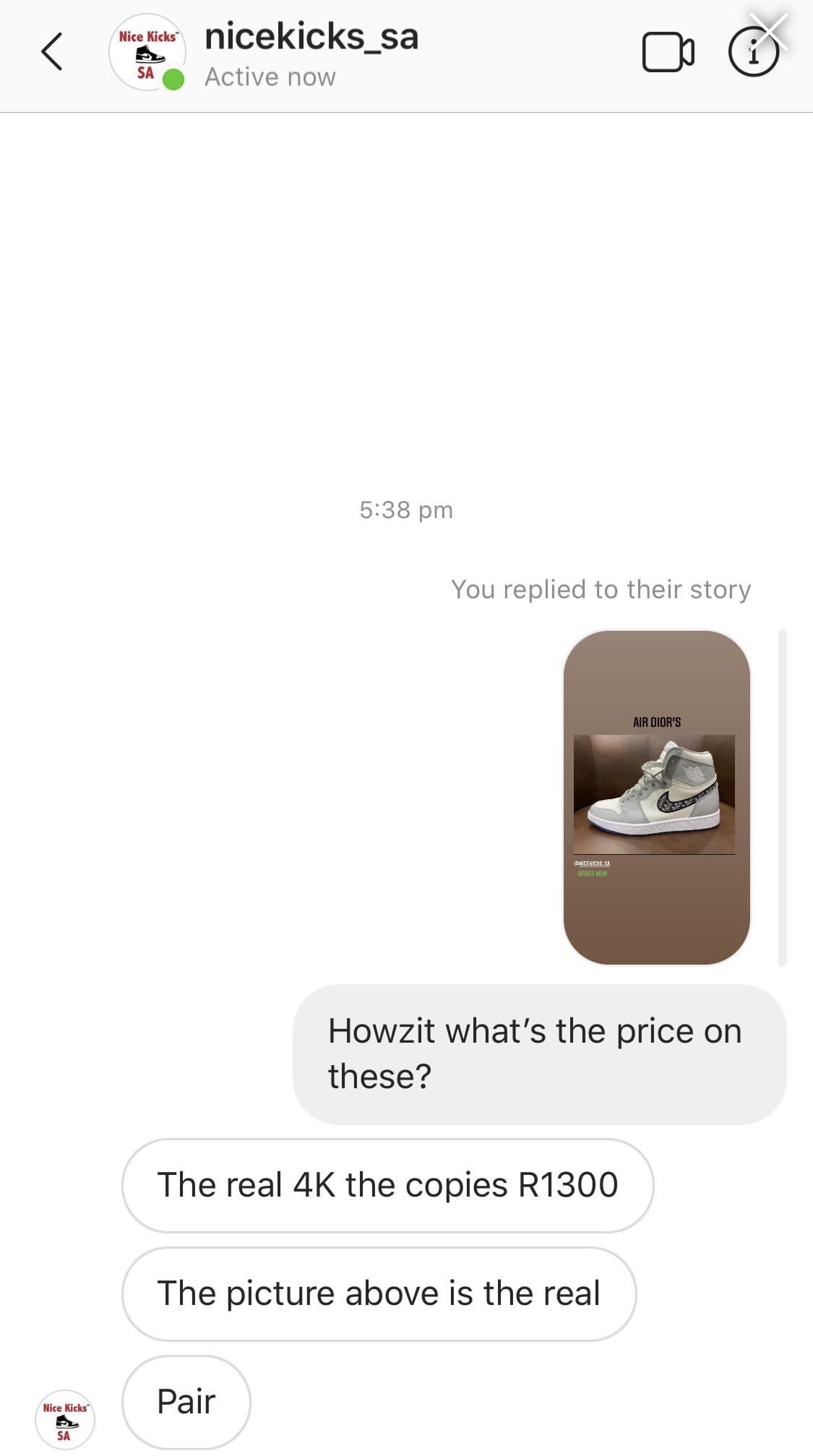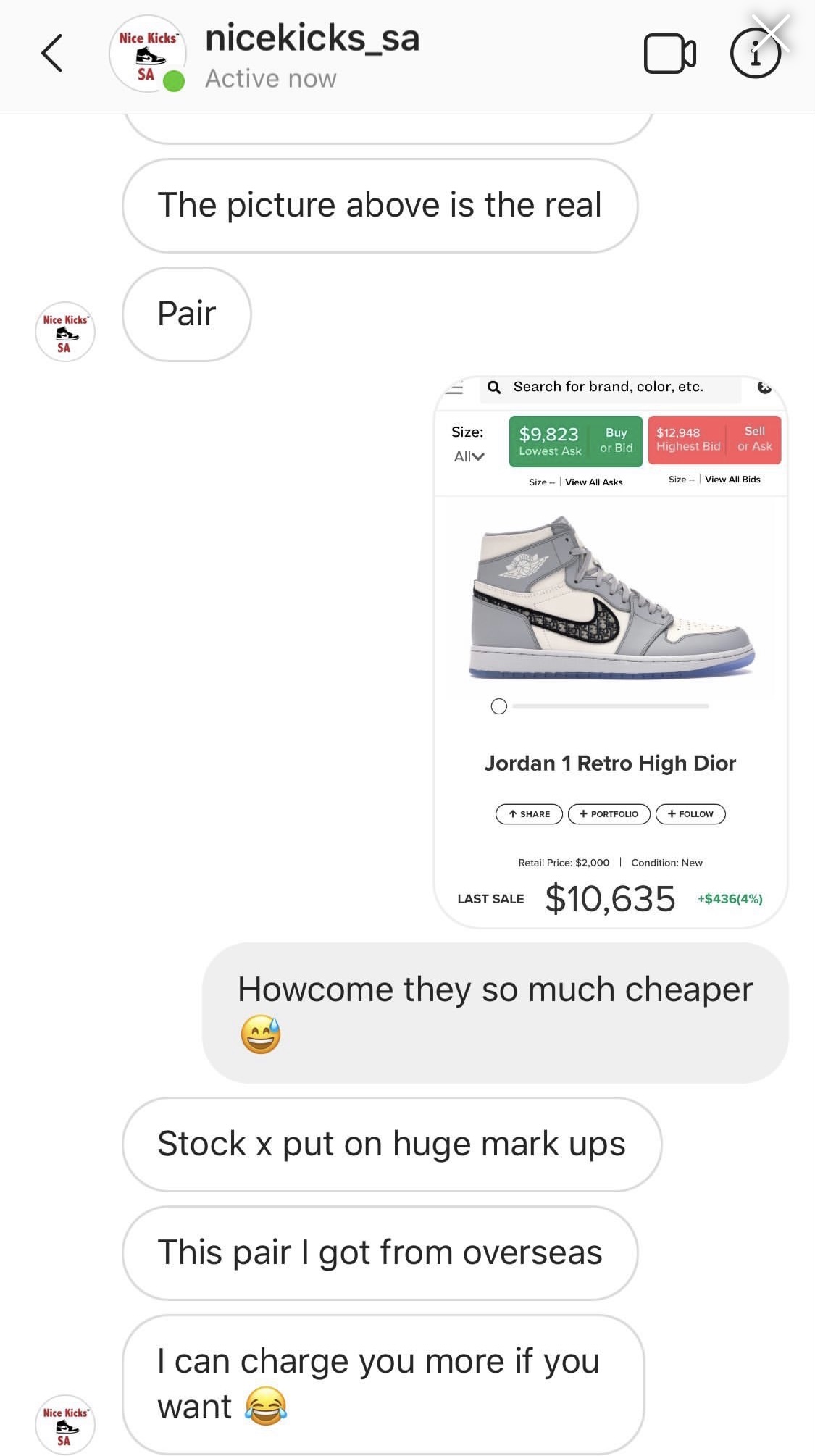 The next store is FantasyKick - because it really is a fantasy to get real Dior Jordan 1s for R2000. We get daily messages about this page because they actually do paid advertising on Facebook and Instagram and even feature in Facebook's own marketplace. So their page definitely gets seen by a lot of people who might not know and get tricked. Comments disabled of course so no one can call them out for the fugazi product they push. They do post a photo of the actual sneakers on a name tag though which is good, but then you also get to see how far off it really is.
The Dior Jordan 1 has such a high price tag because each pair is handmade and numbered in Italy, with the best quality leathers and materials imaginable. For this reason, we thought fake factories would never try to mimic this amazing feat of craftsmanship and hype, but here we are I guess…
Remove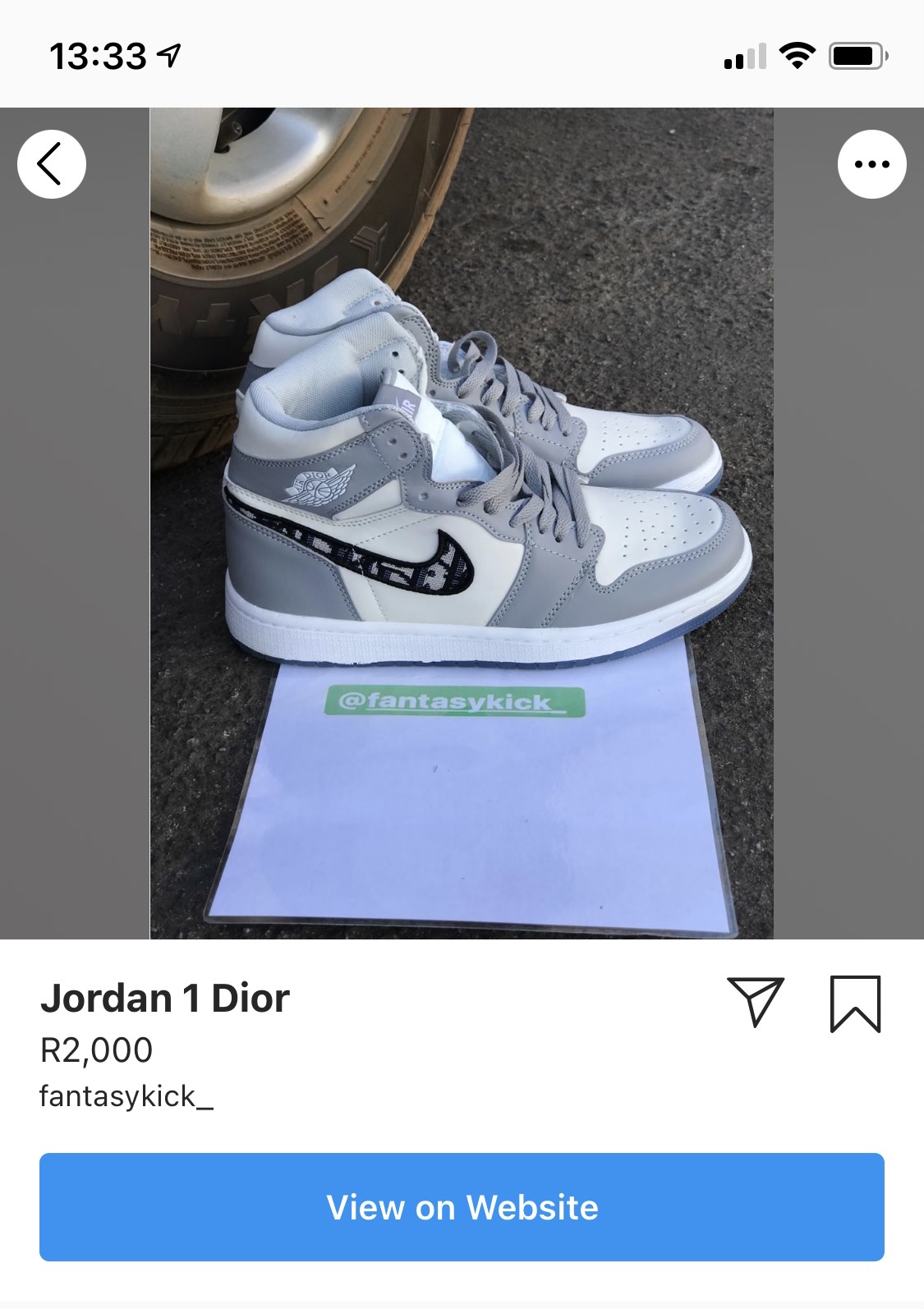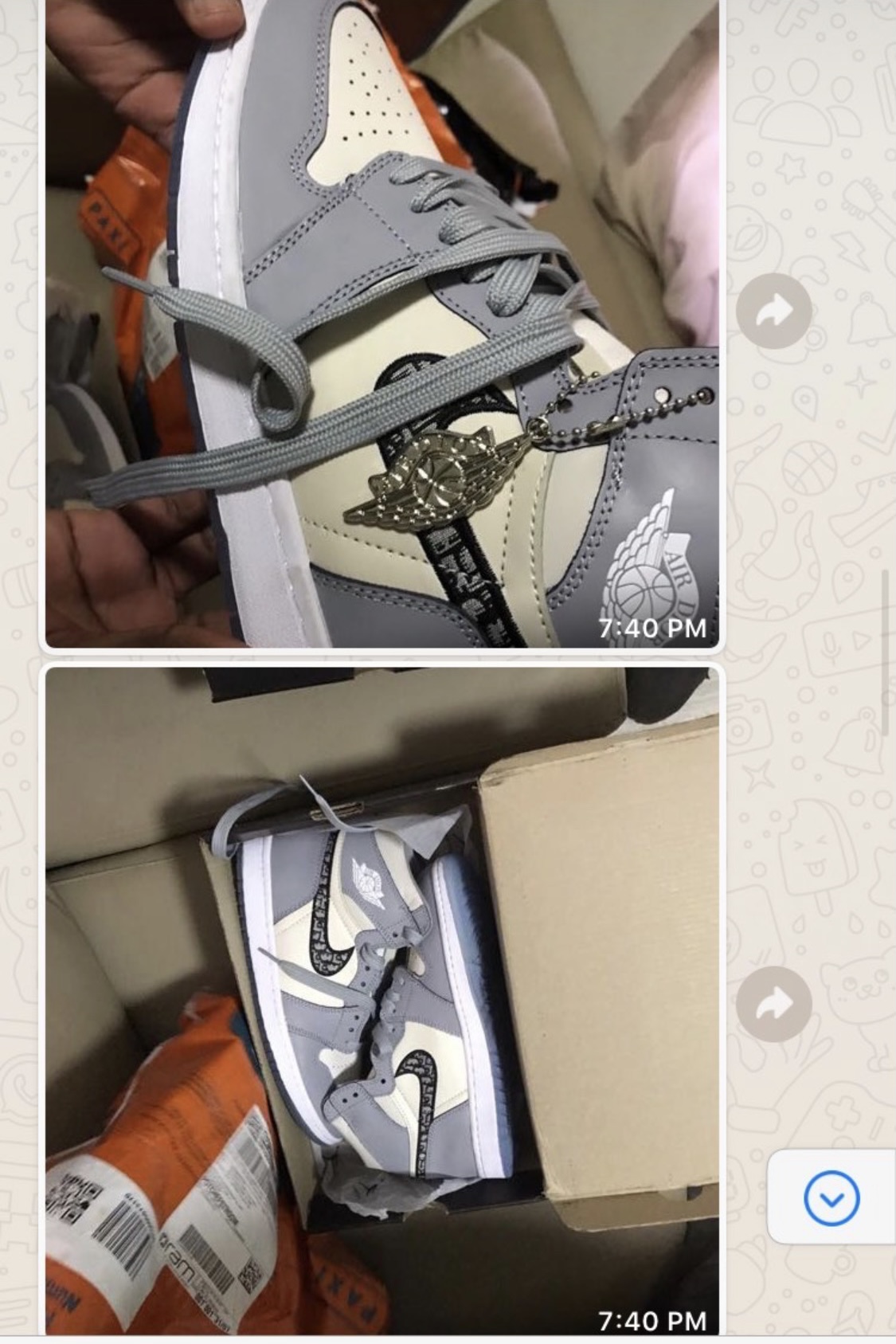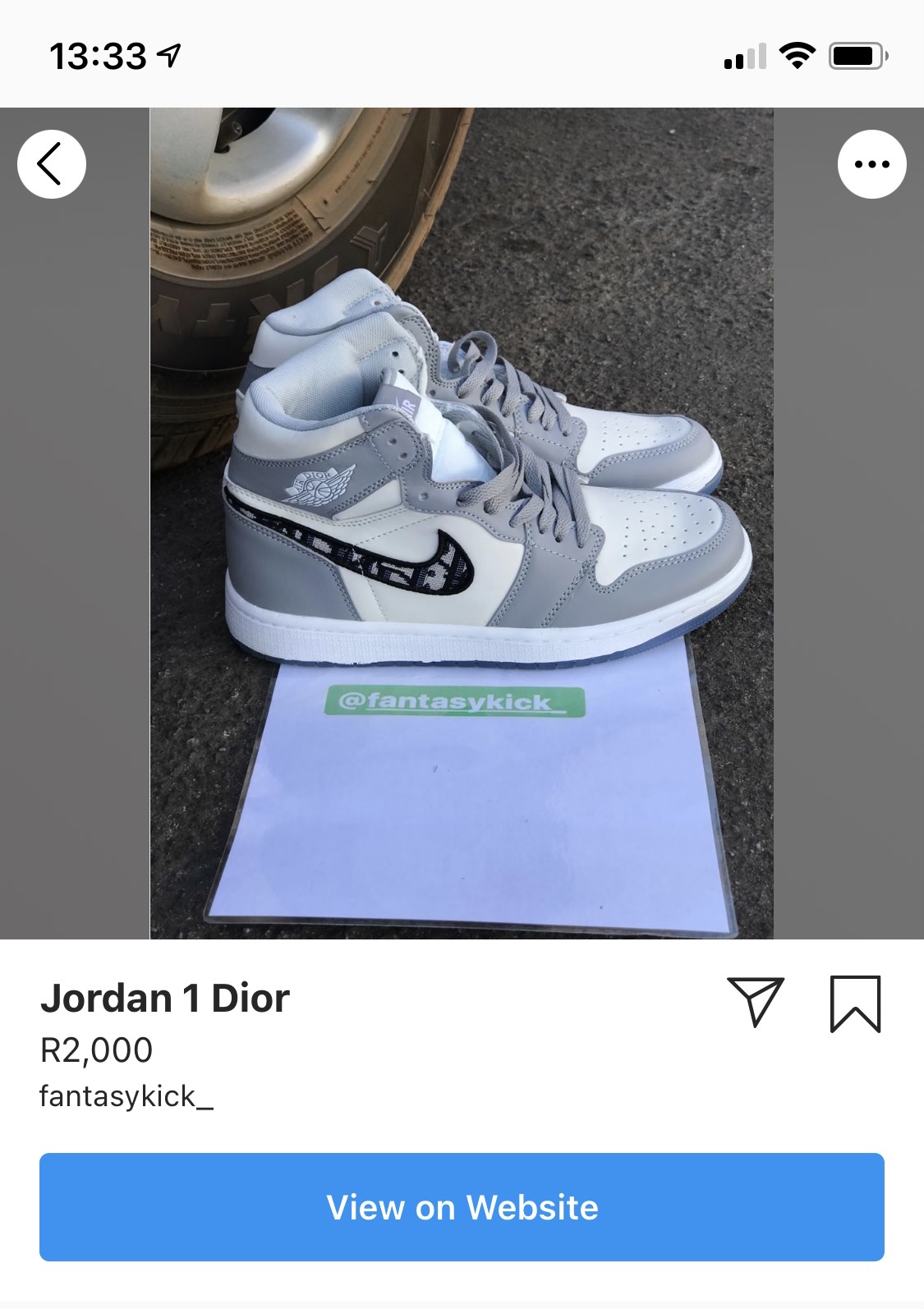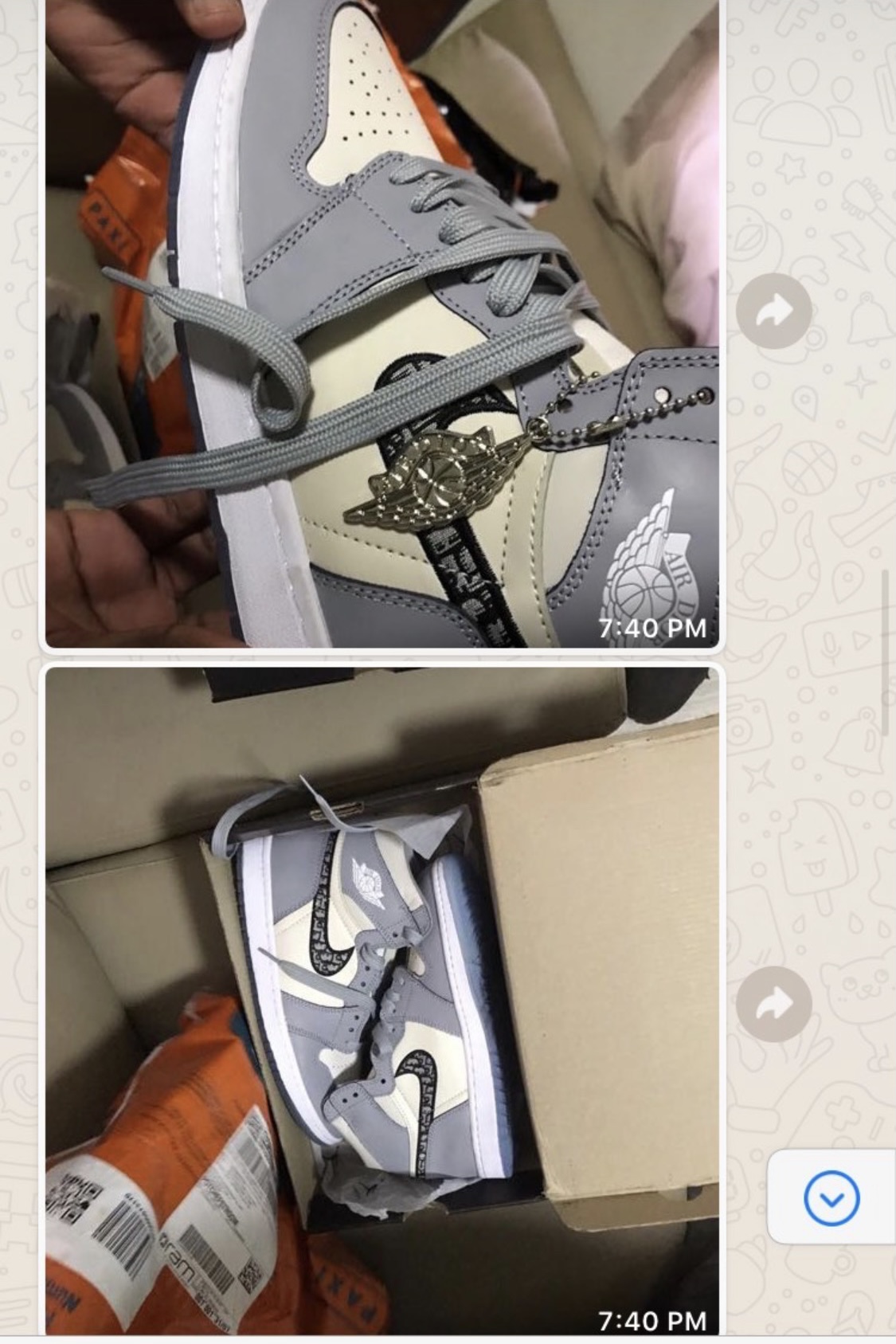 Sole_Sneakers_ZA and Future.Kick_ZA are also culprits for pushing fake Jordan 1 Dior's onto our streets of South Africa. 'DM for Price' (a massive red flag) sits under each post for the sneakers, ensuring they don't show the public how laughable their prices really are. And if you call them out, you might even get threaten with legal action. See below.
Remove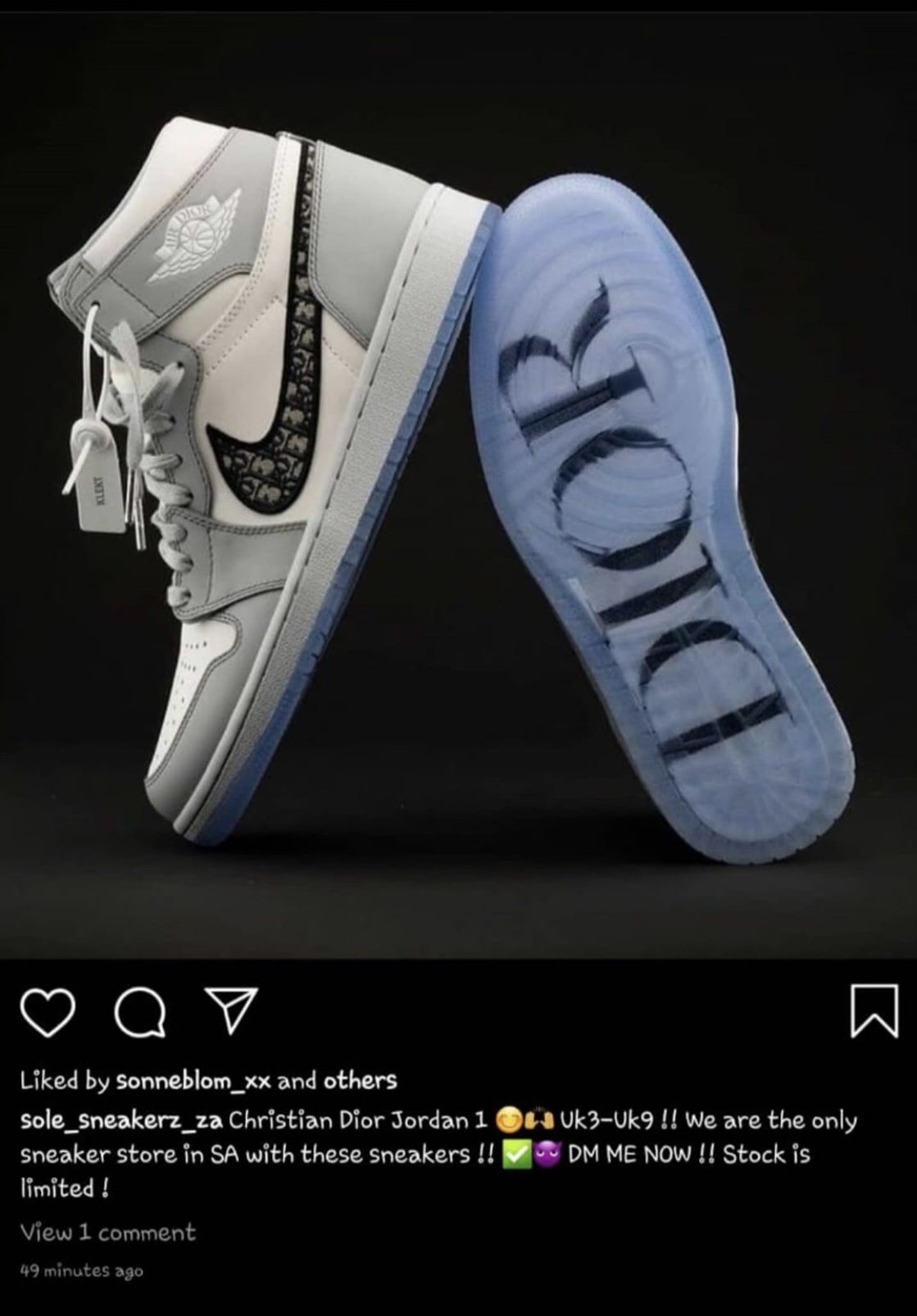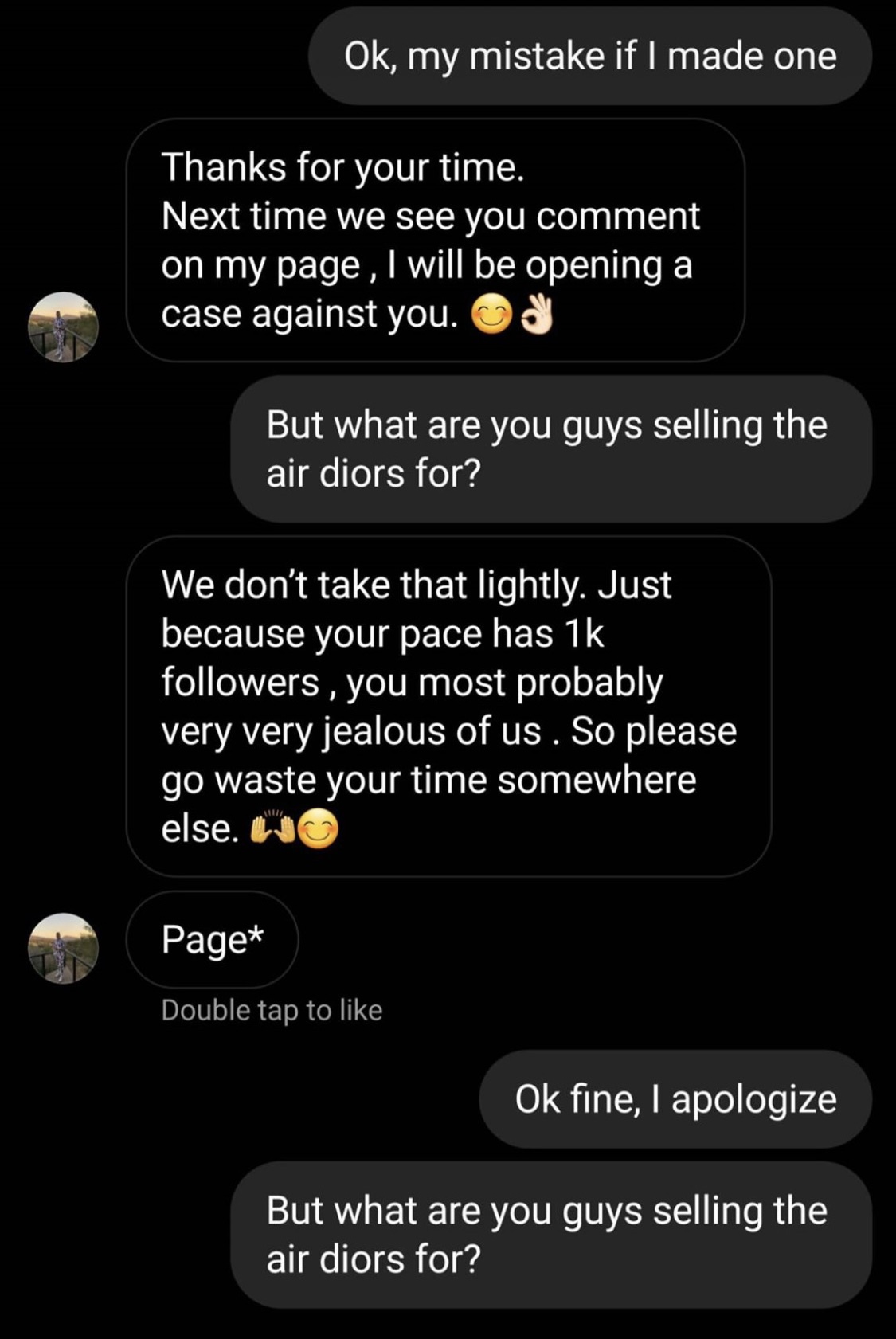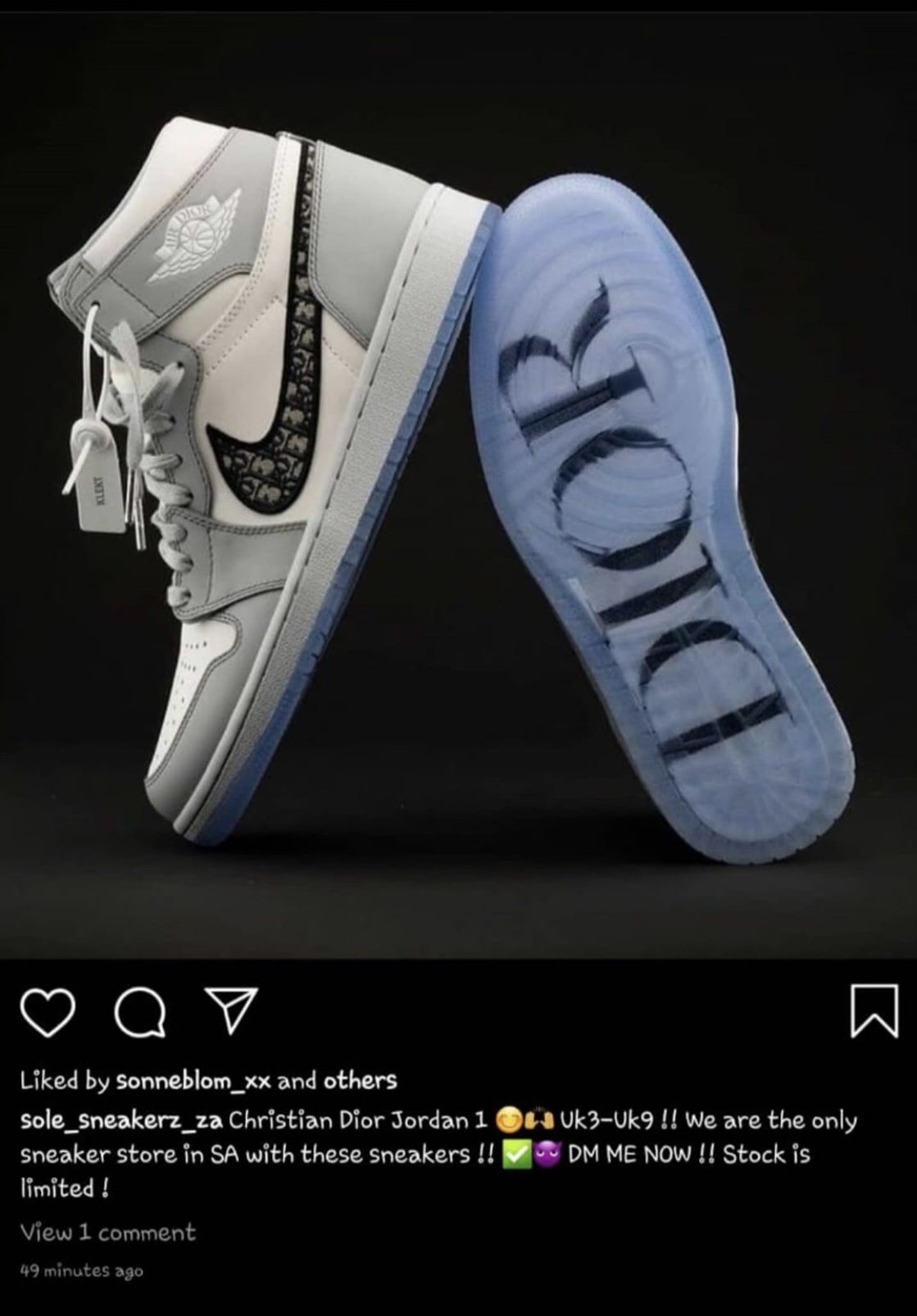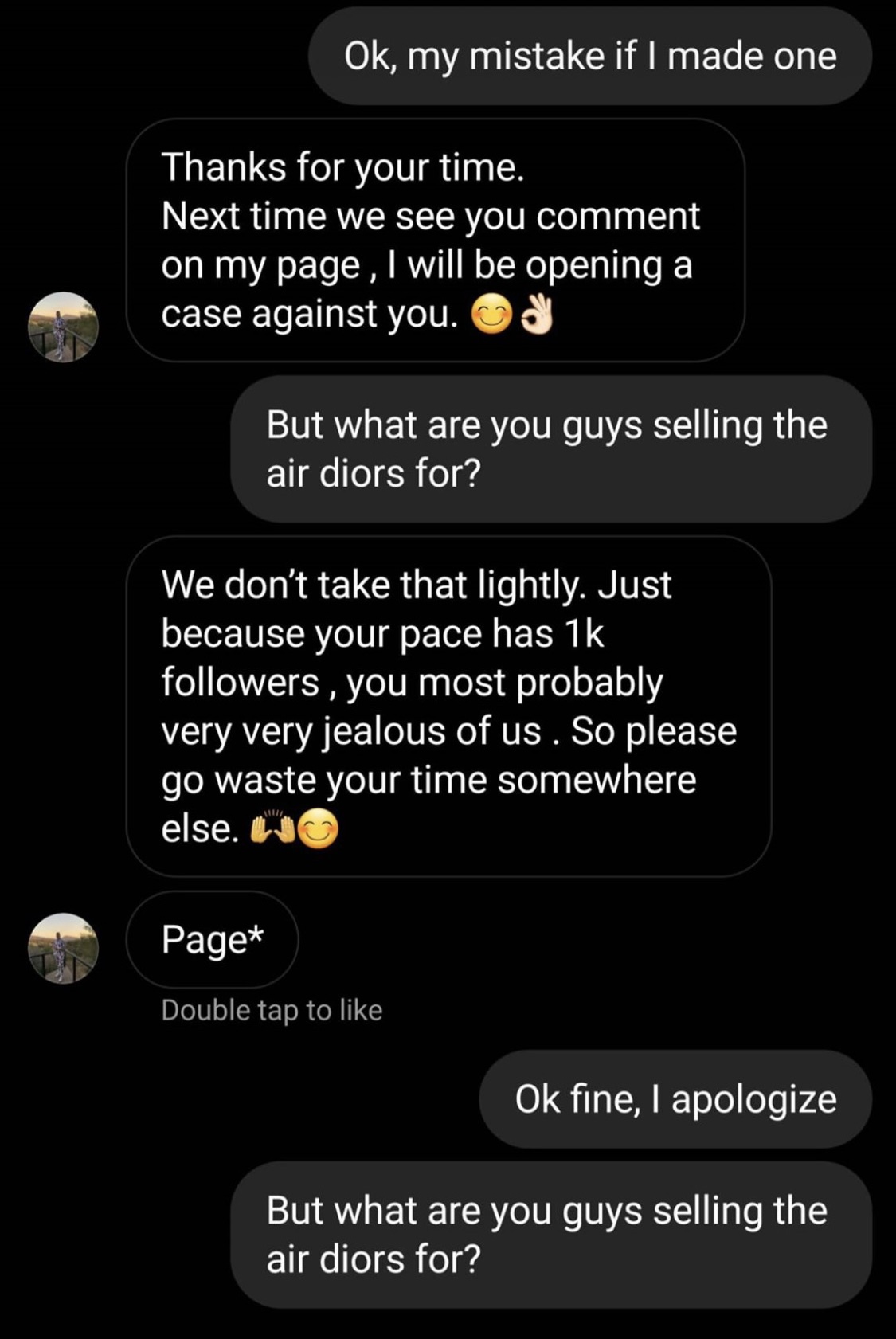 They also use their 'no refund, exchanges only' policy to always keep your money no matter what. If you call them out for an obviously fake product, they just offer you an exchange with any of their other fake products. They won't even give you back the difference if you take a cheaper replacement. There is no winning for the customer in this situation, unfortunately. Future.Kicks_ZA also has the made up Sacai x Dior x Nike triple threat which should make you question the store and the knowledge of those that run it.
Remove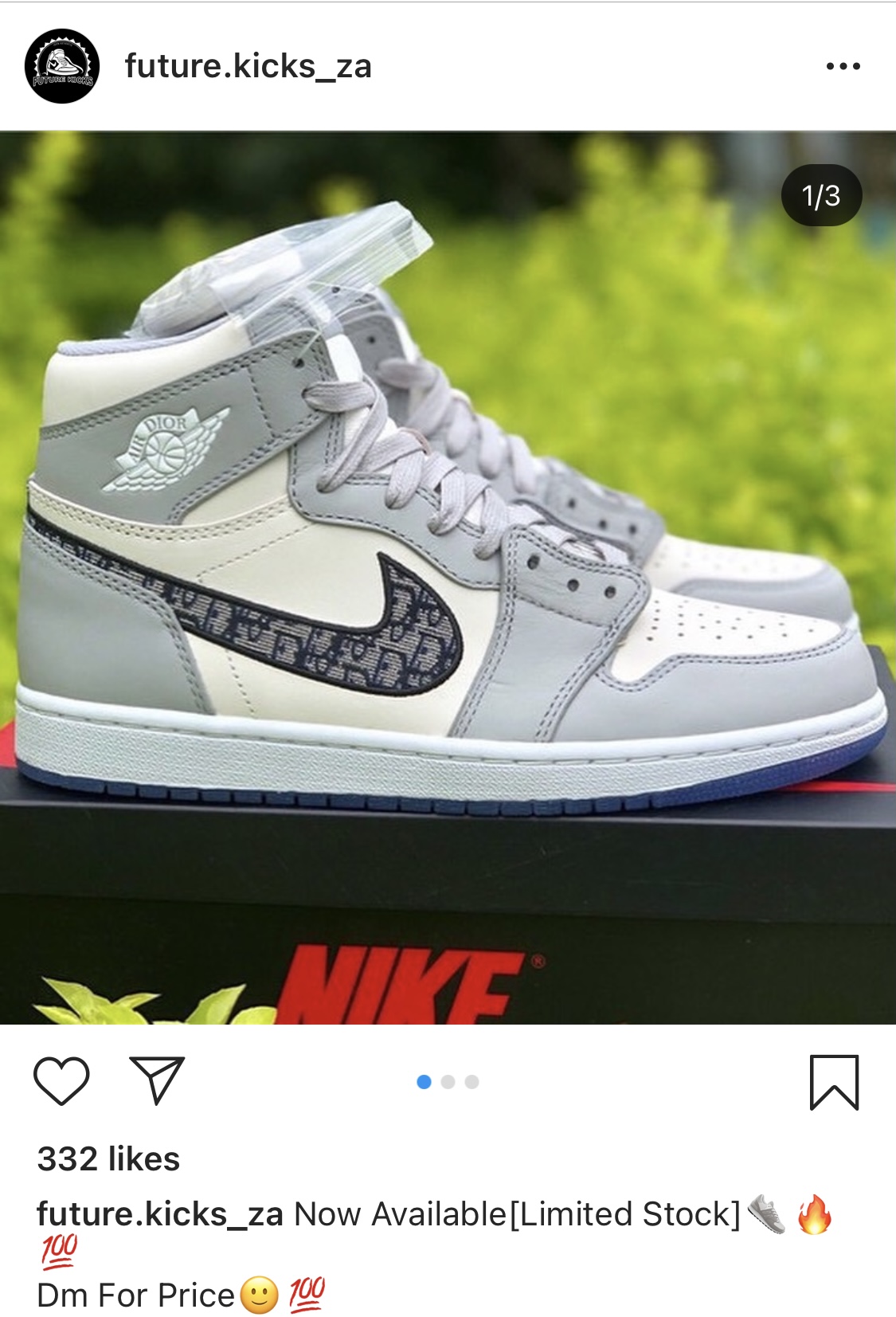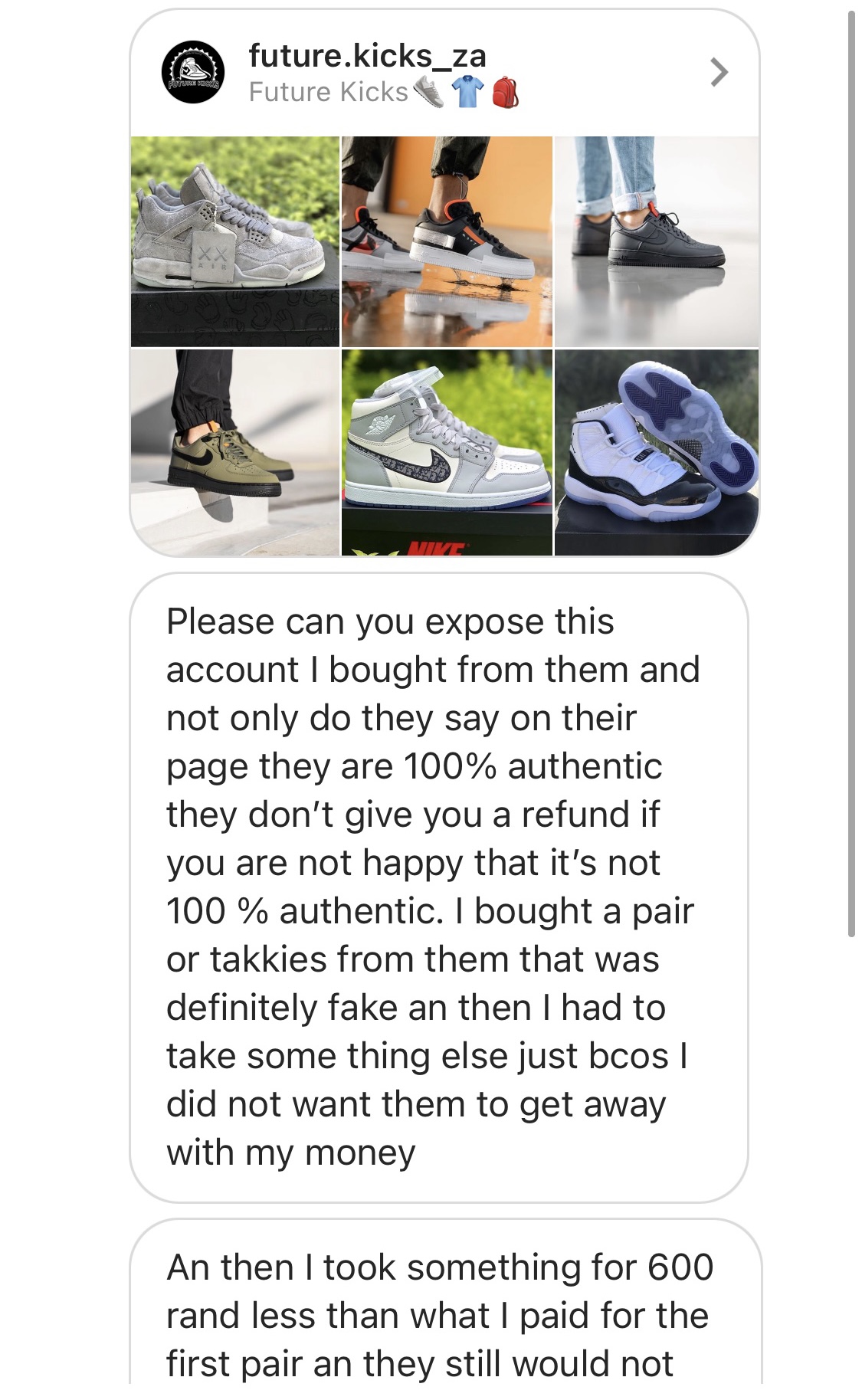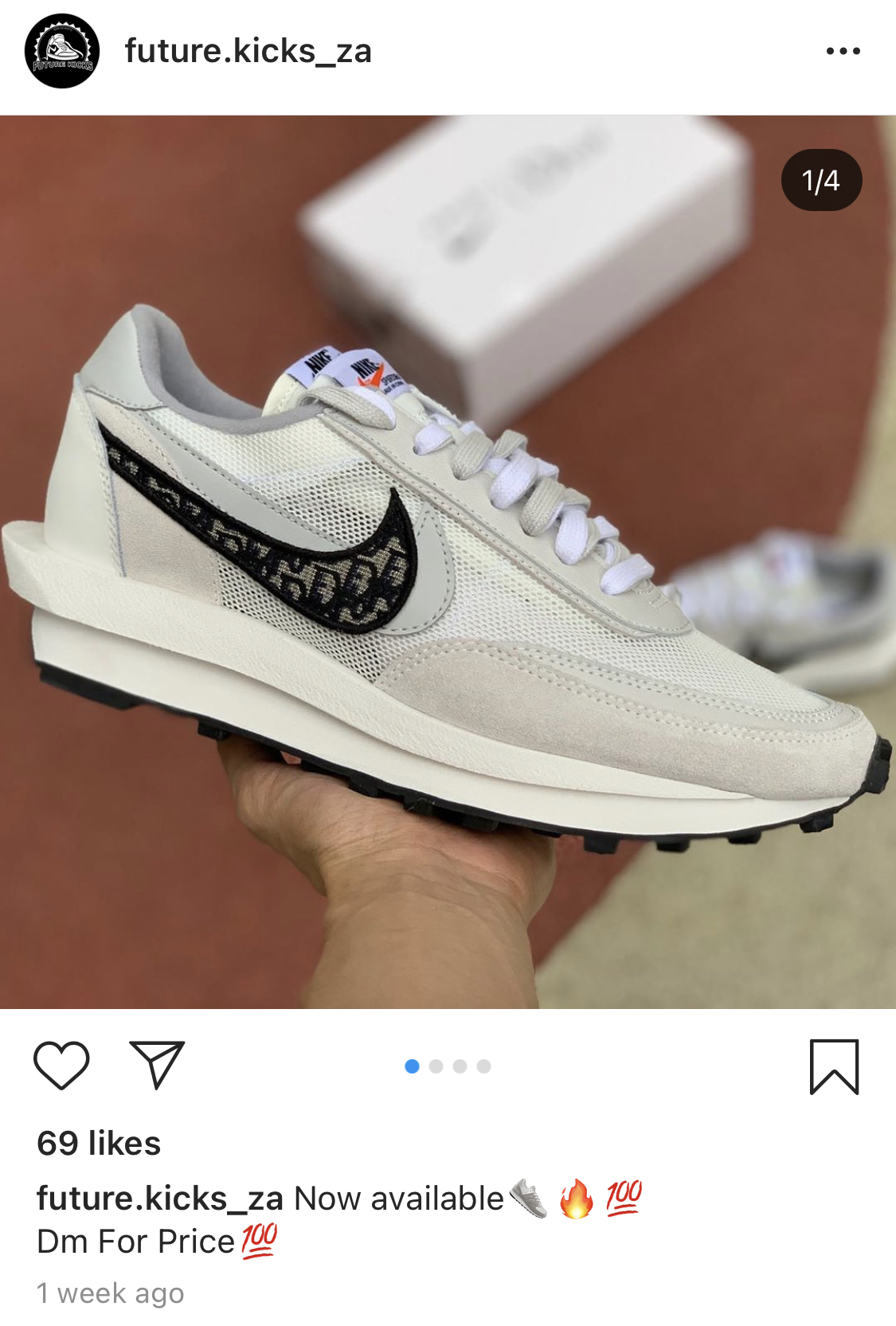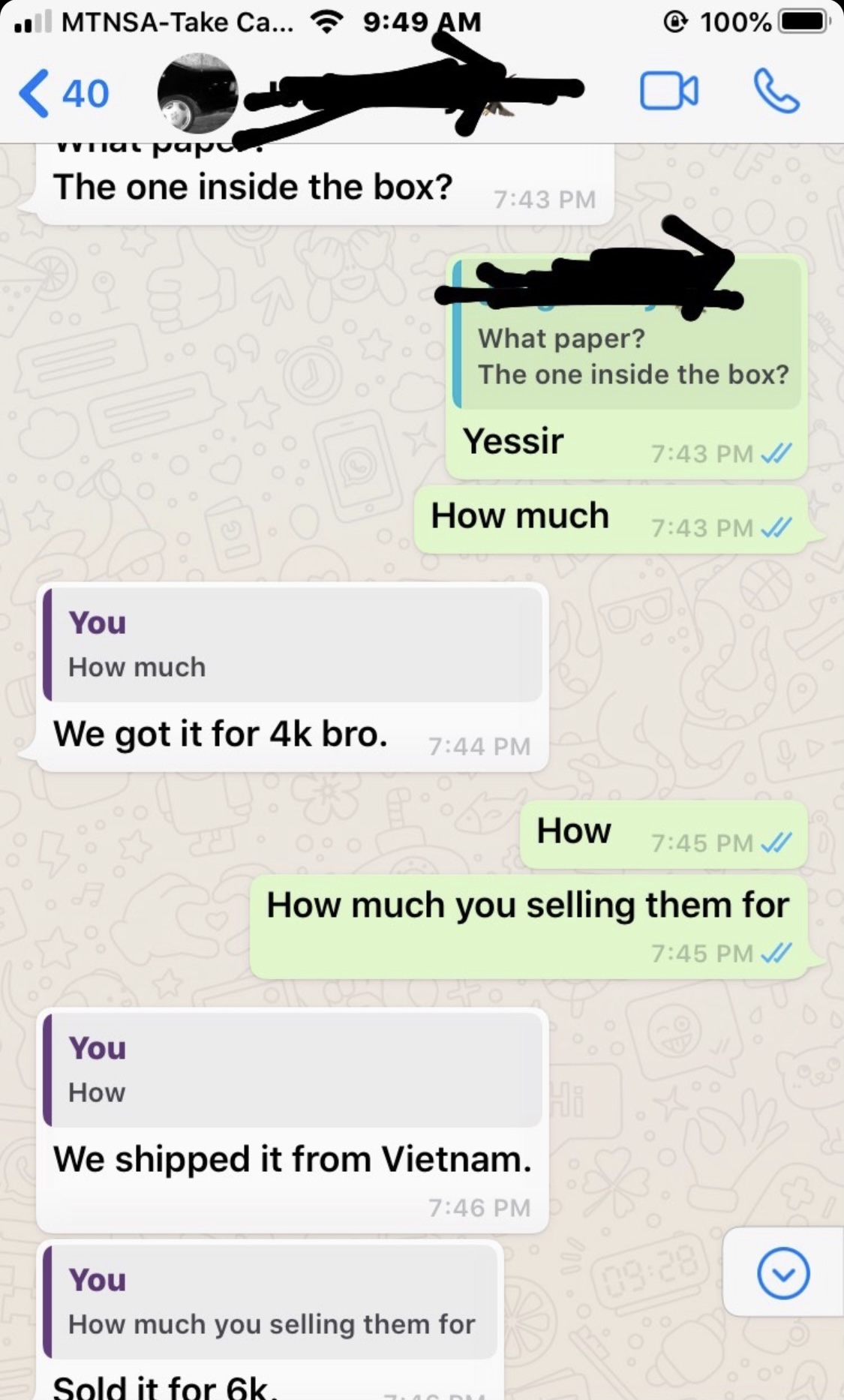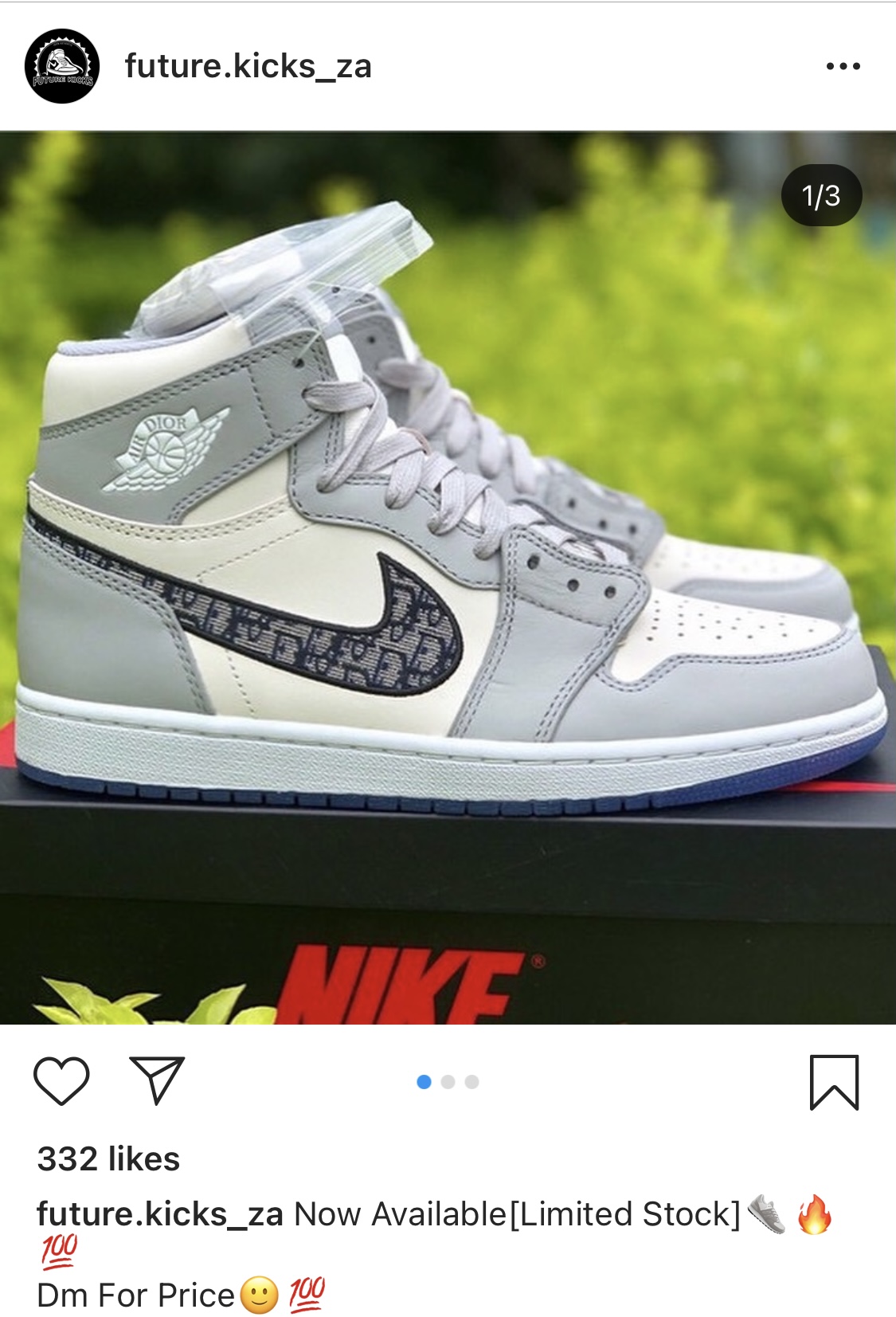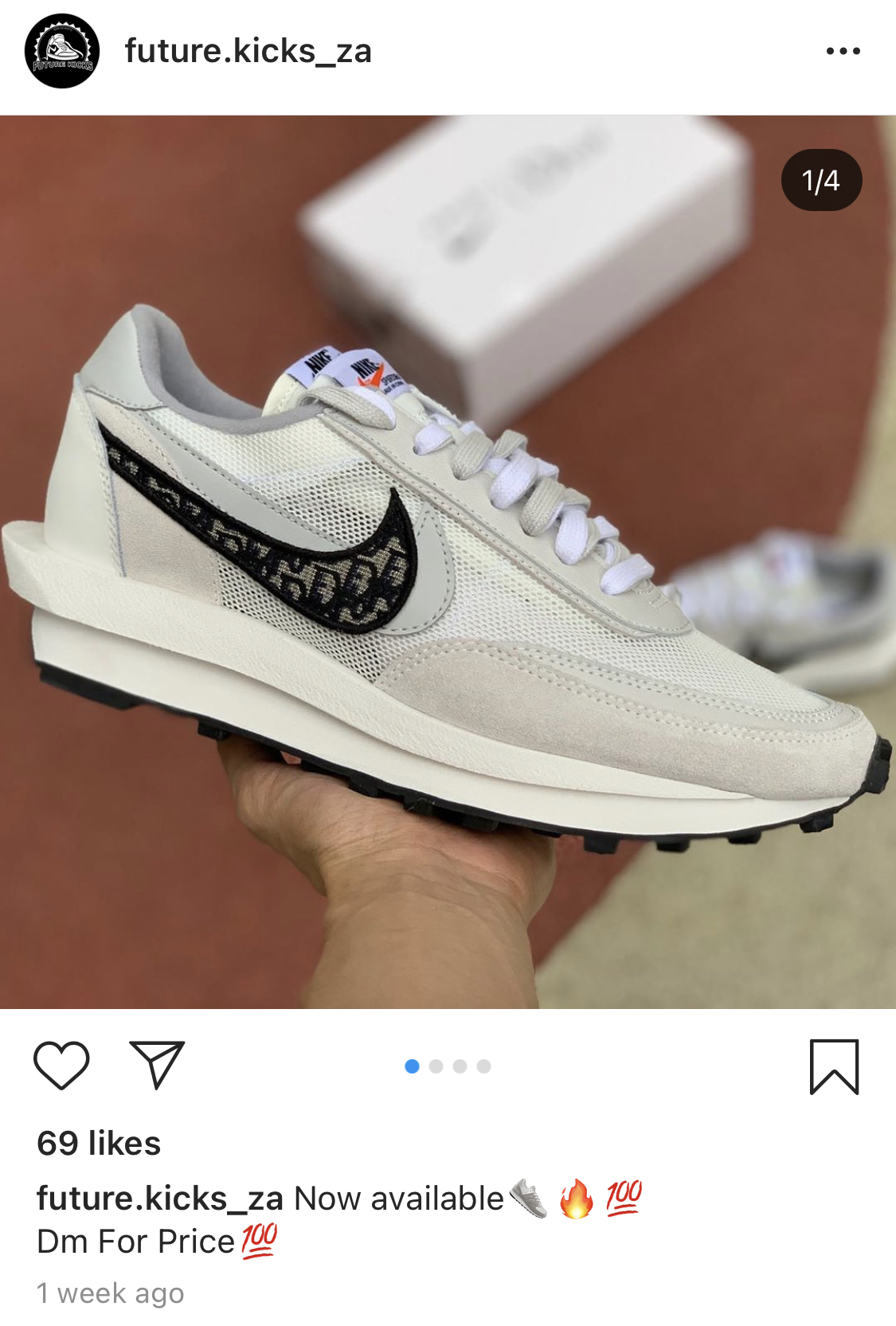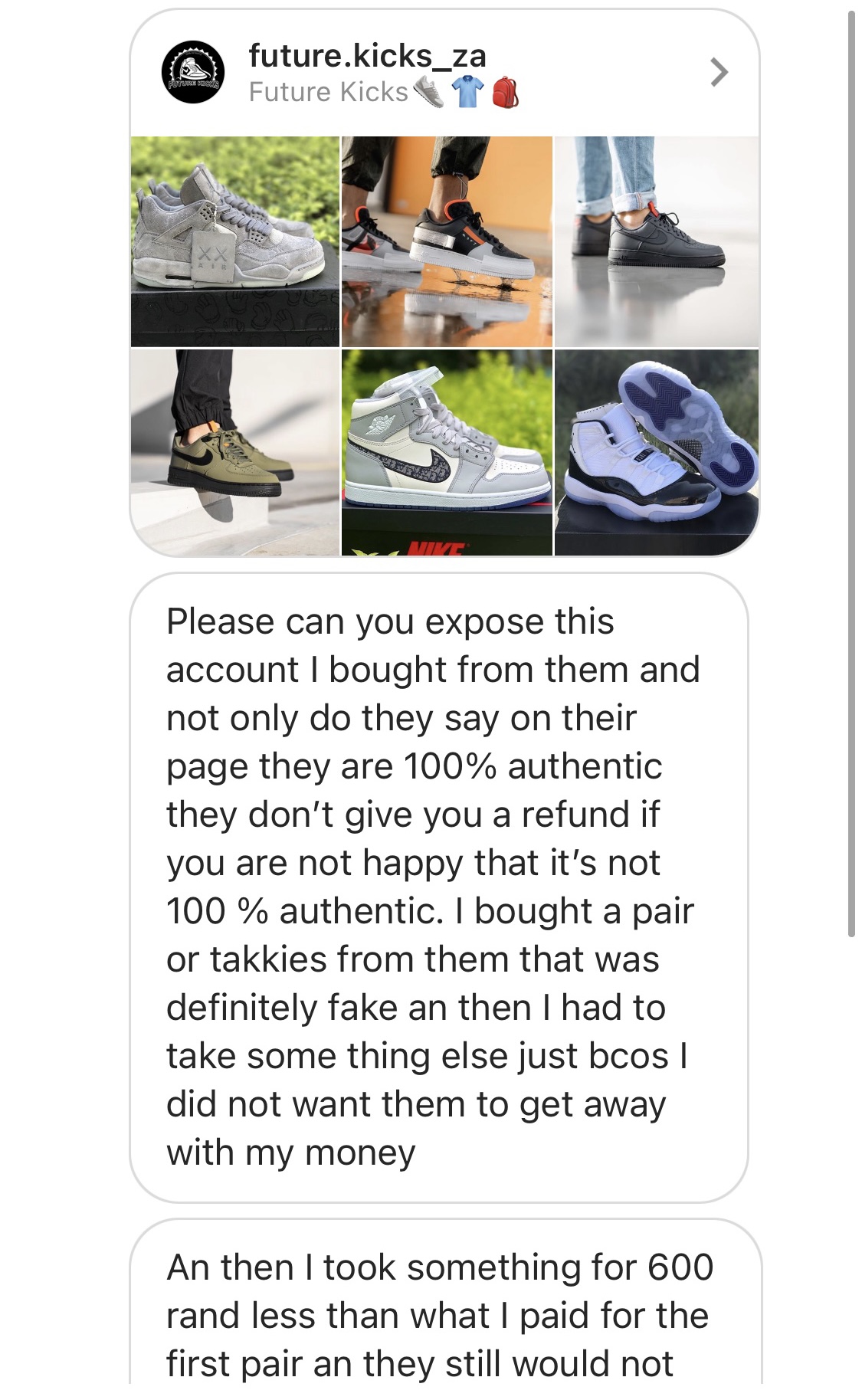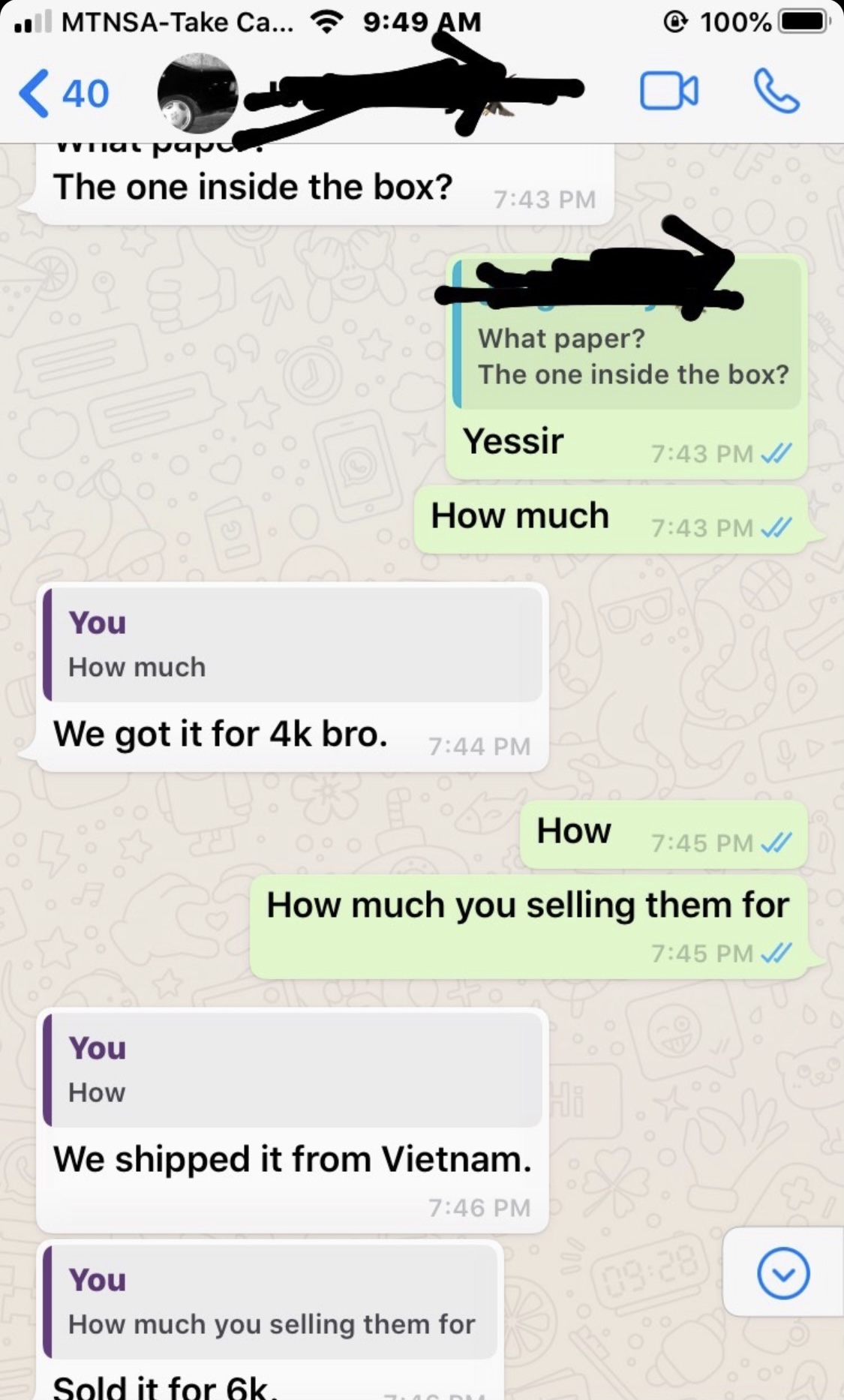 Remove
Shelflife Weekly Tip
Always do online research about a release and don't trust what the store says to you in the DMs - no matter how confident they might seem. If you compare the page's price to StockX, GOAT, or similar, you'll get a better idea of how realistic the price advertised is.
Some releases like the Jordan x Dior should always remain an unattainable grail and that's okay too.