Fake Fridays: Grootman___
It's Friday and that means we need to expose a new possible scammer! We're switching it up a bit this week and are covering an 'influencer' rather than a fake store. In the past couple of weeks, we have received tons of messages (some we cant share) about a person on Instagram with a serious following and very shady behaviour. That person goes by the username Grootman___.
Previously in the Fake Friday series, we've covered stores that ship you fake product claiming it to be real. This is terrible for anyone to go through. This week however we have multiple allegations Grootman using his influence and lavish lifestyle to sell product to you. However, the claims are that he takes your money without delivering anything at all.
As seen in the screenshots, Grootman will be happy to assist you with making the payment to him (even googling instructions for you), and once payment is made, he might even let you know that he'll start 'processing' your order. However, after this step, it's alleged that he'll just block you as soon as he has your cash. We are told Grootman will completely ignore you from this point on, and no parcel will ever be delivered.
Remove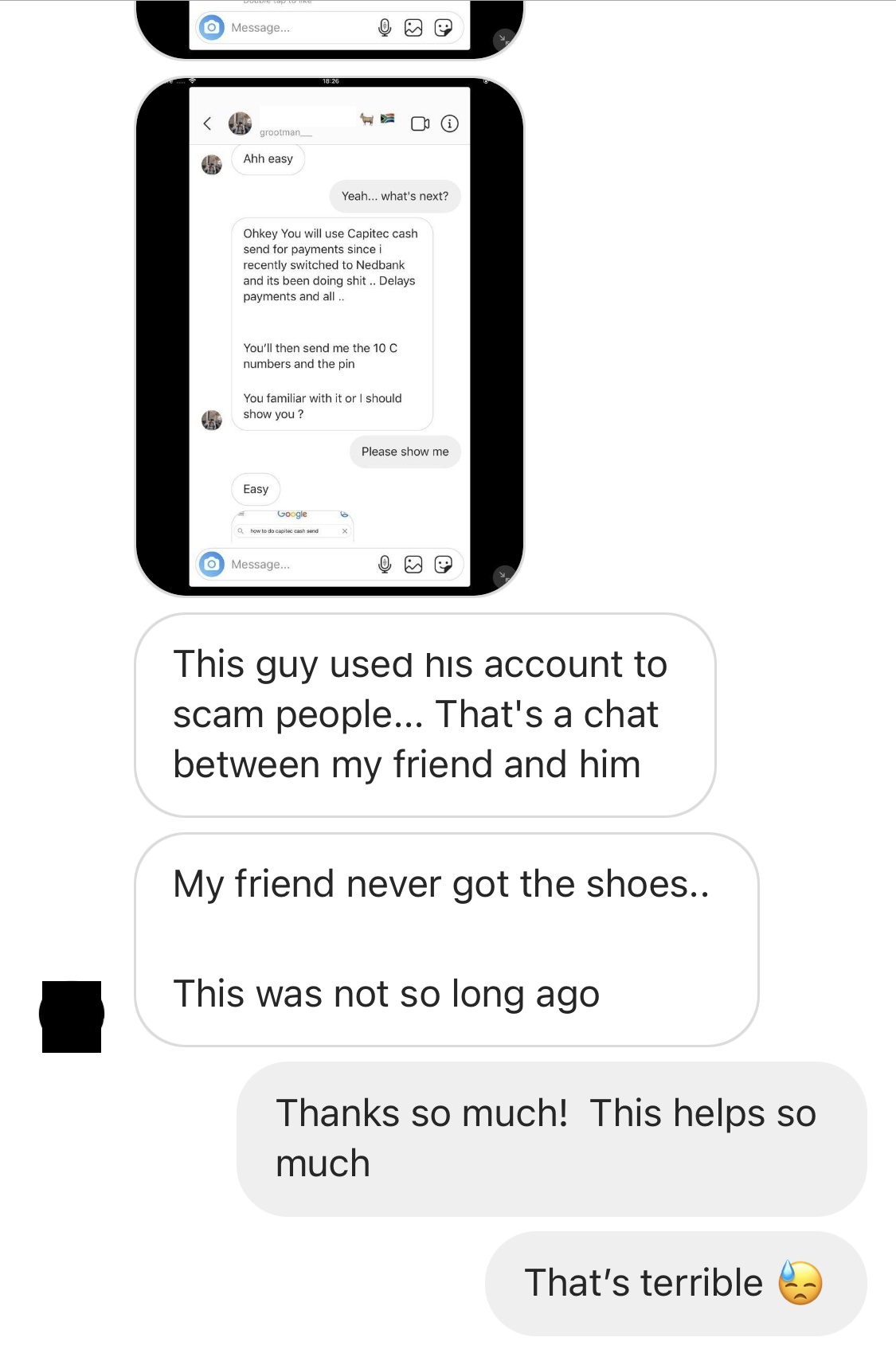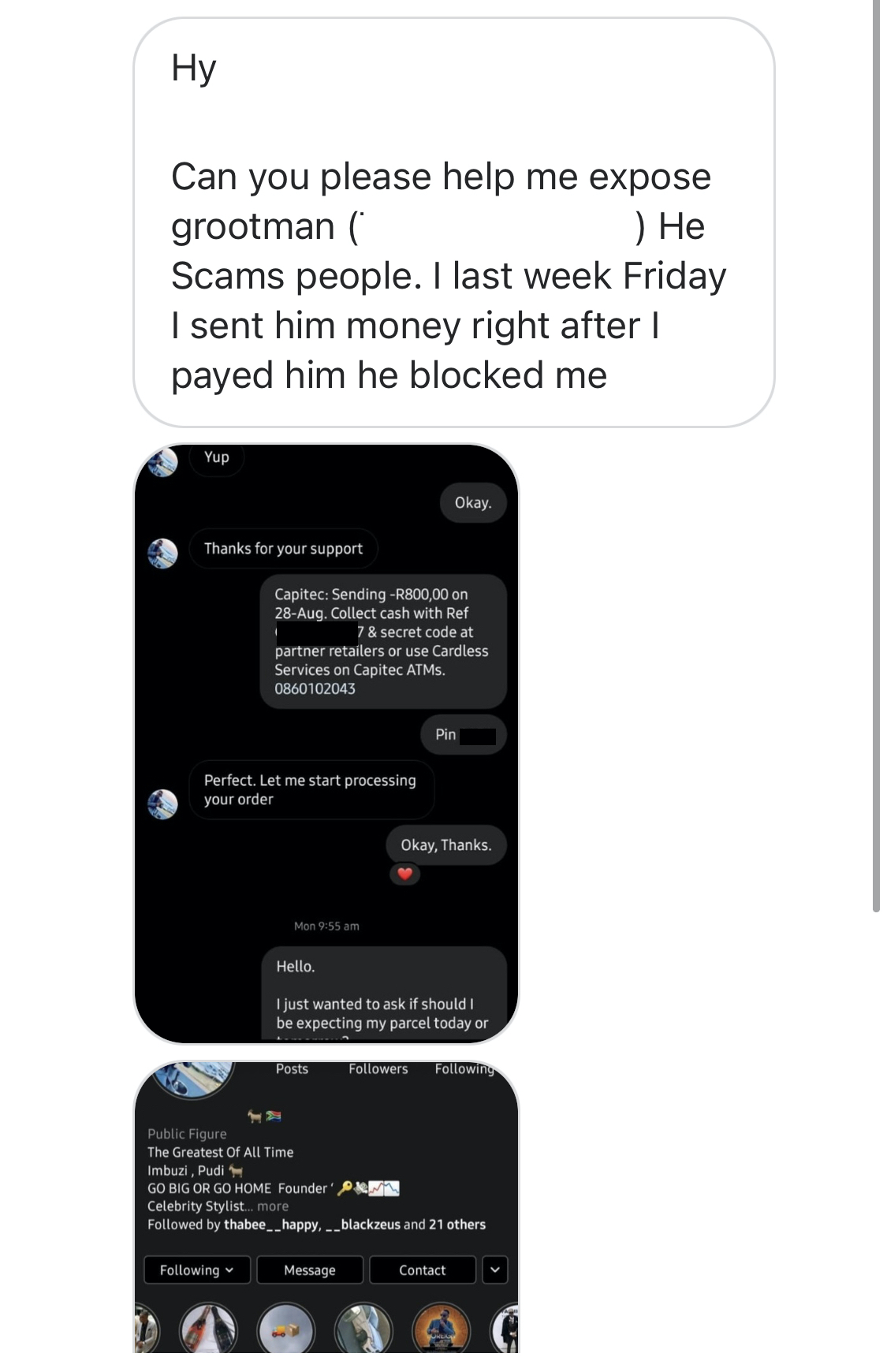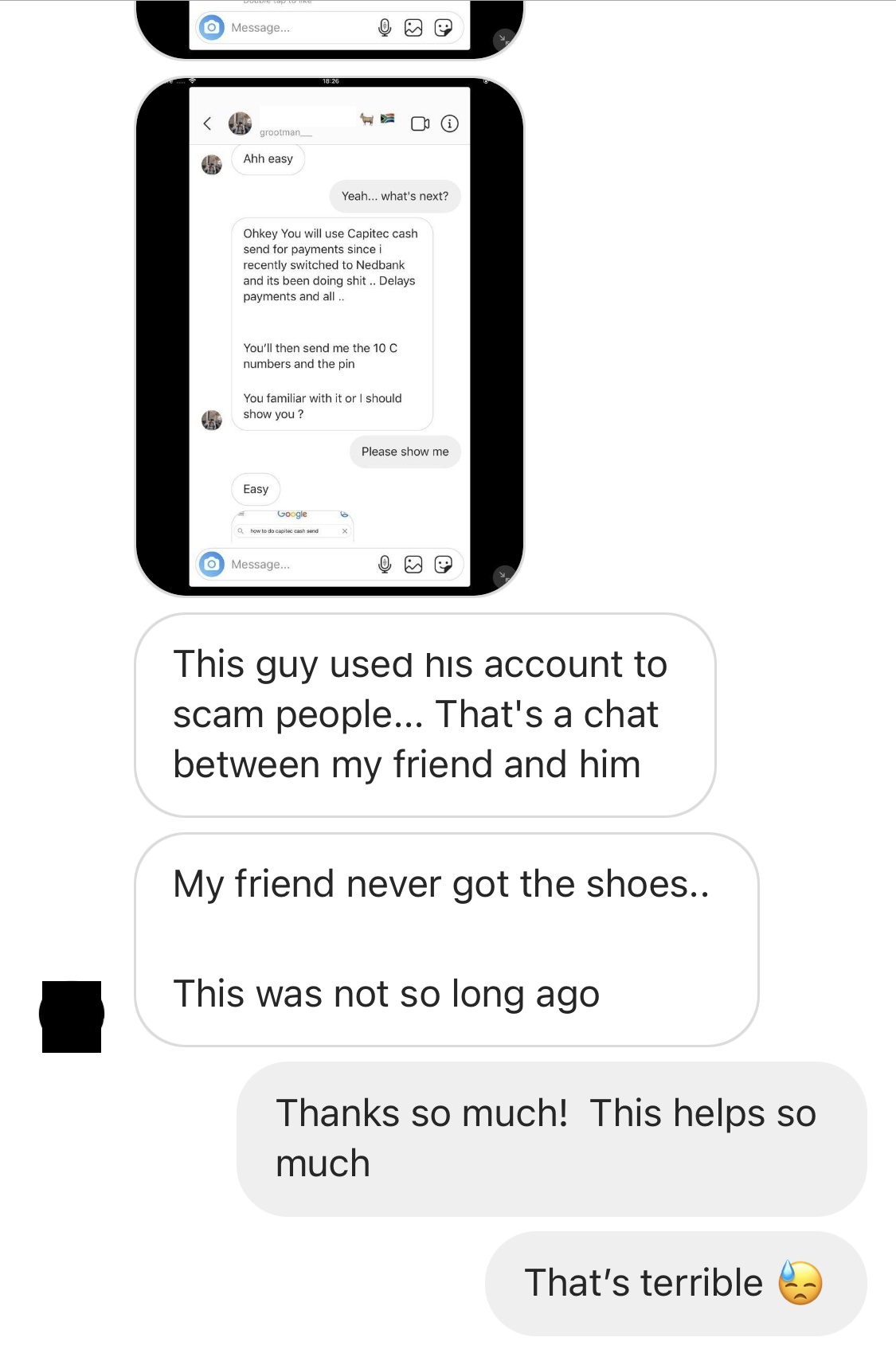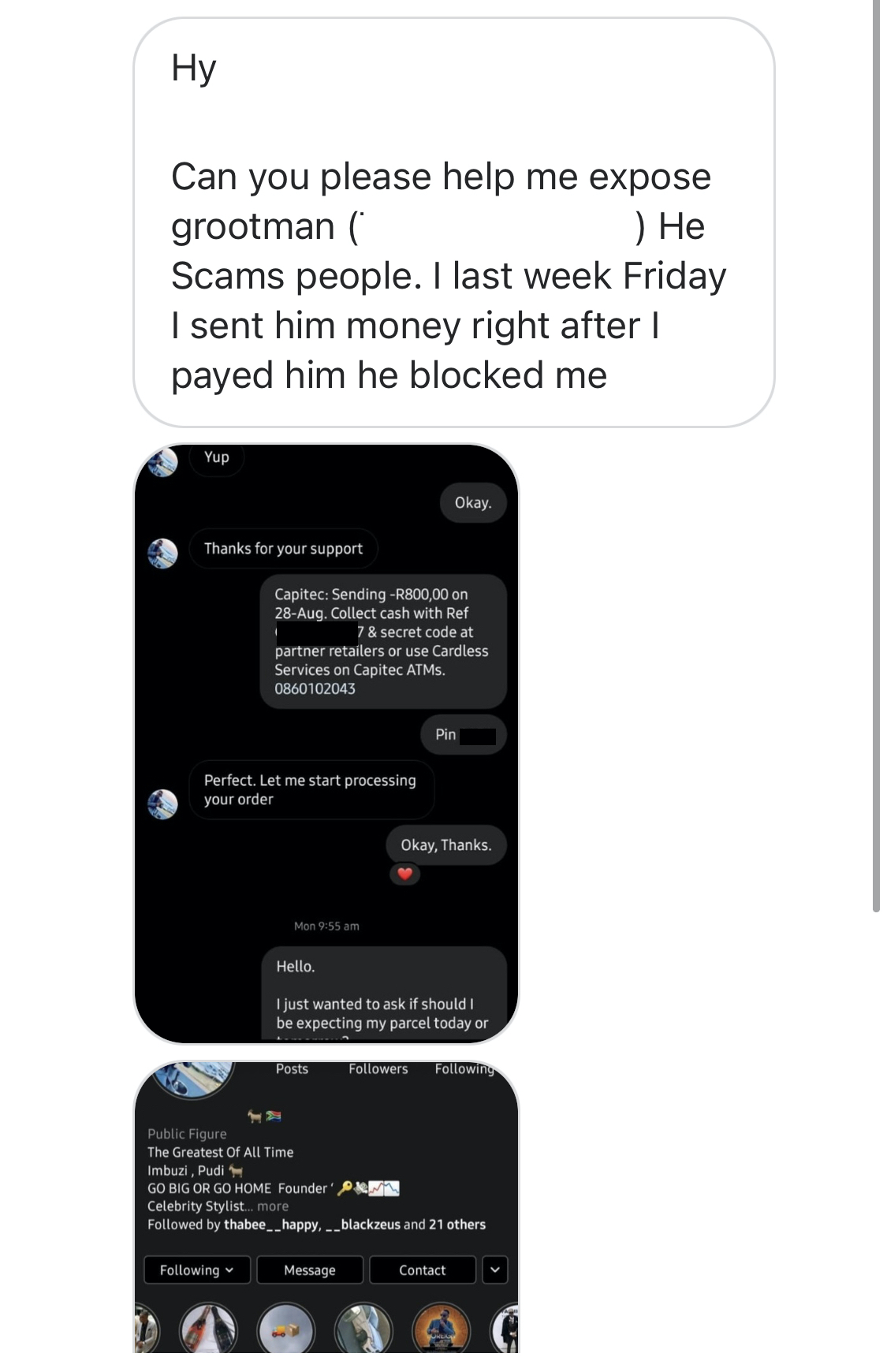 Grootman apparently uses his 'influencer' lifestyle account flaunting wealth and success as a way to legitimise the sneakers he sells on his stories. We are told that Grootman then uses the money he makes off scamming sneaker lovers to further support his lavish lifestyle of fast cars Champagne and Hennessy, which is then in turn used to further legitimise his scam.
Remove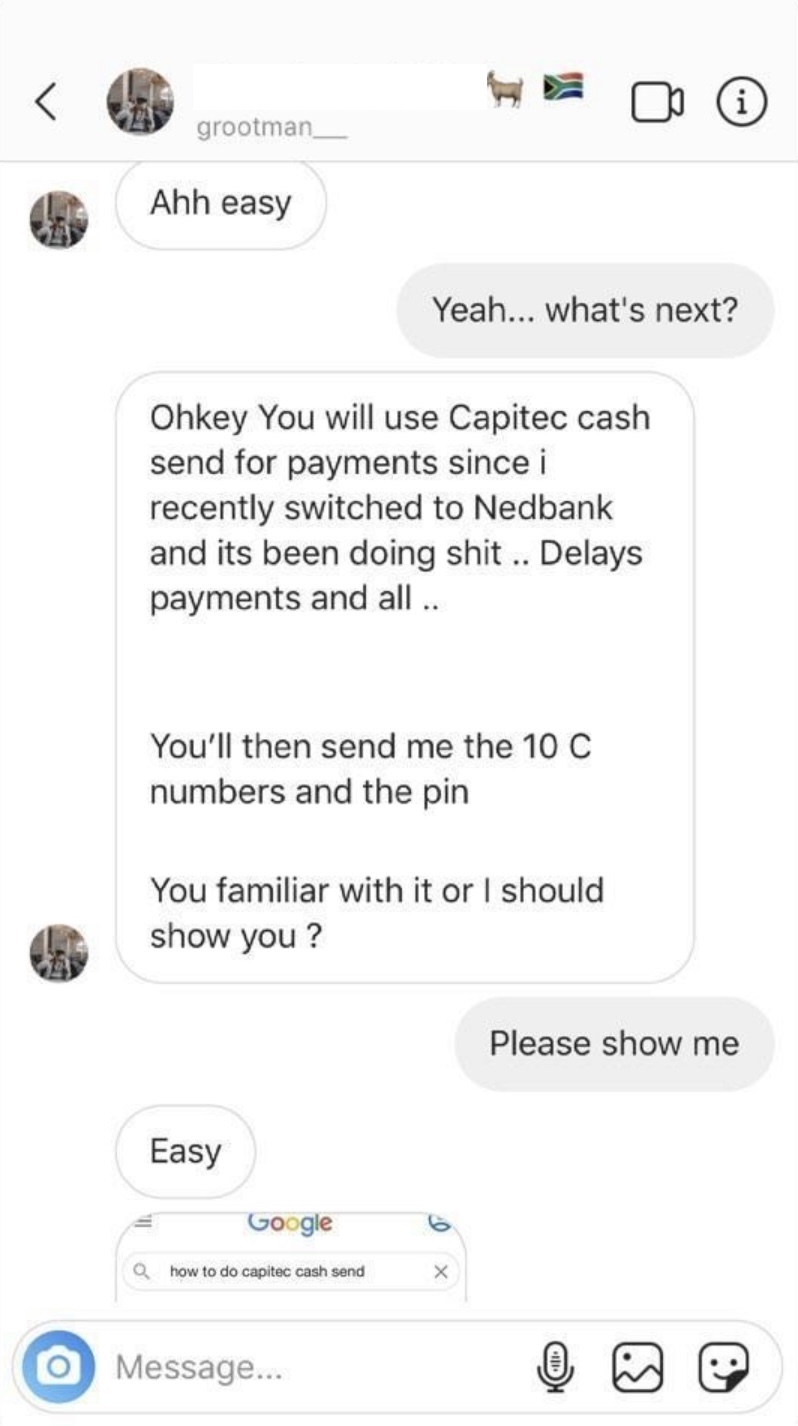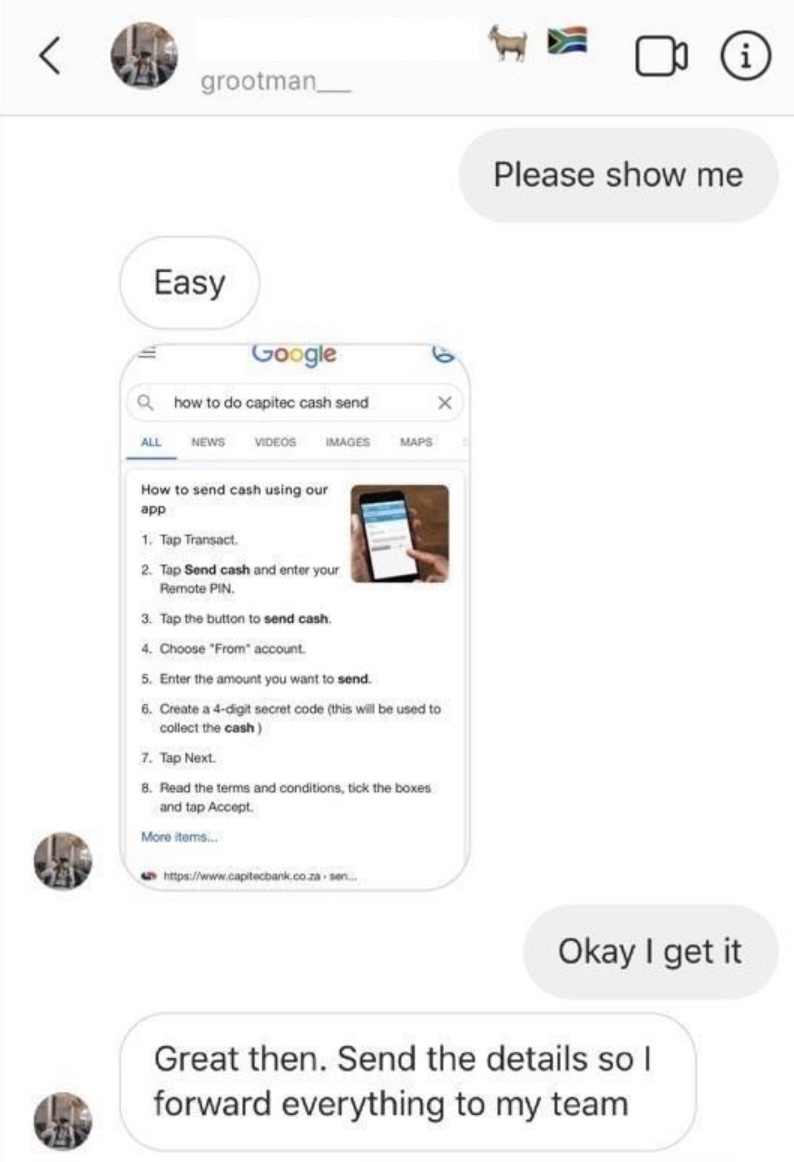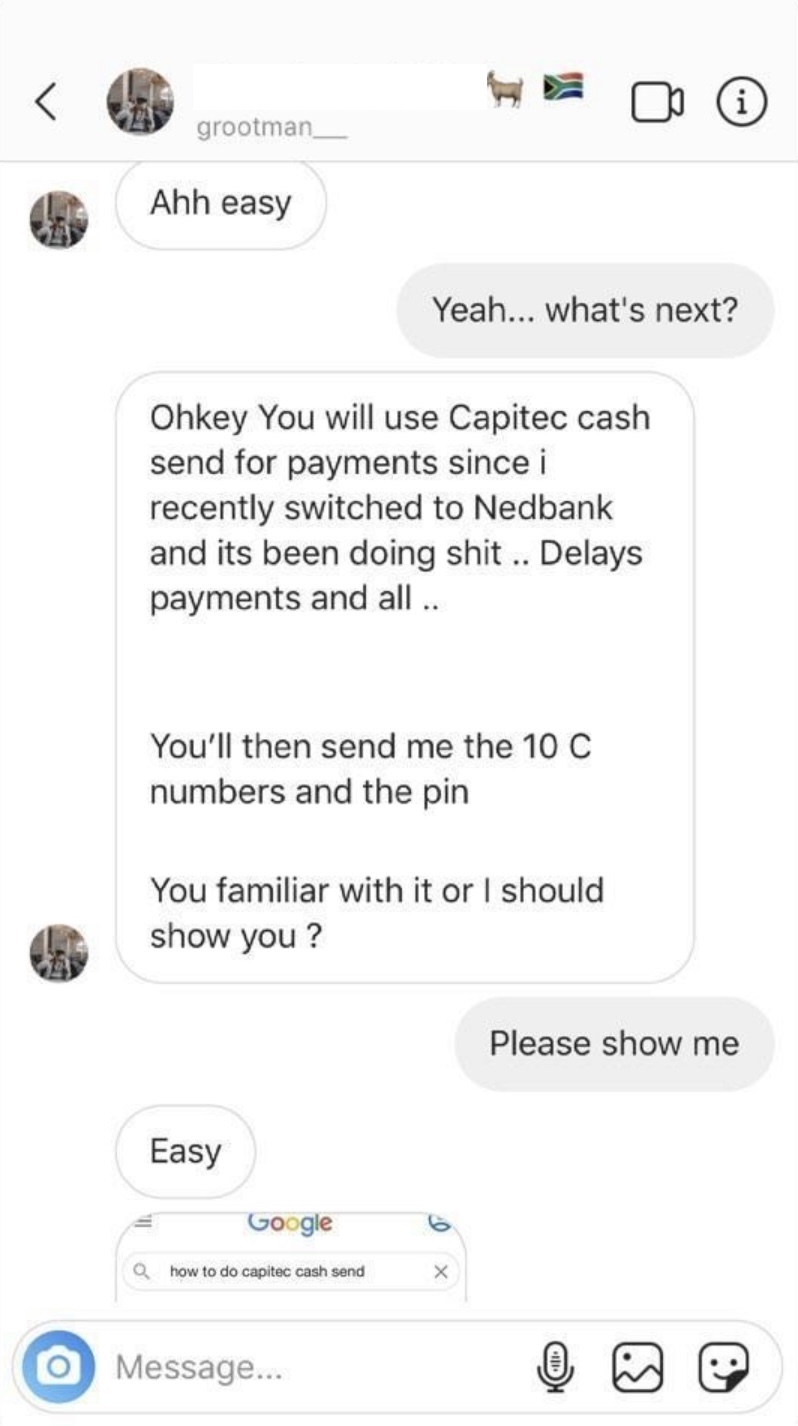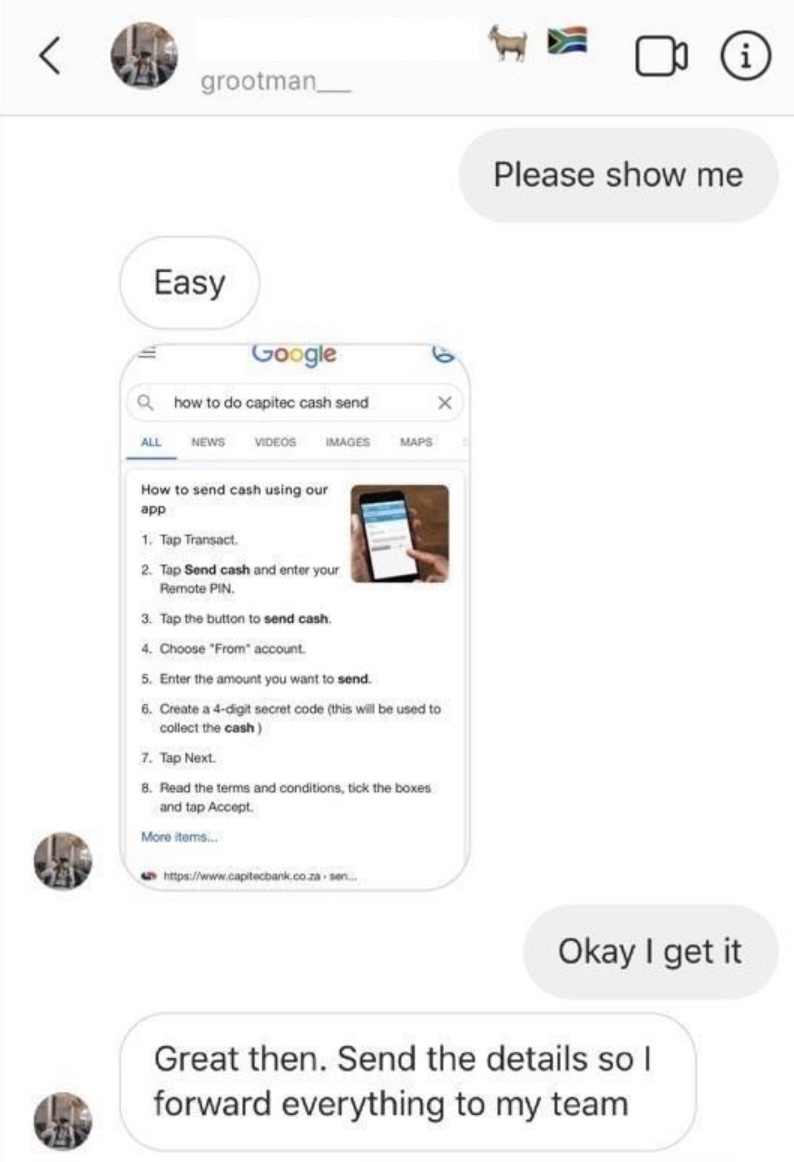 Let's take a look at some of Grootman's amazing too good to be true deals that have raised multiple red flags for us. Buy one-get-one deals on Air Force 1s that sold out countrywide months ago, free Casio watches with each pair product that hasn't even gone into production. Some customers do seem to get their products delivered, as shown in Grootman's story highlights. Legitimate product? We personally don't think so!
Remove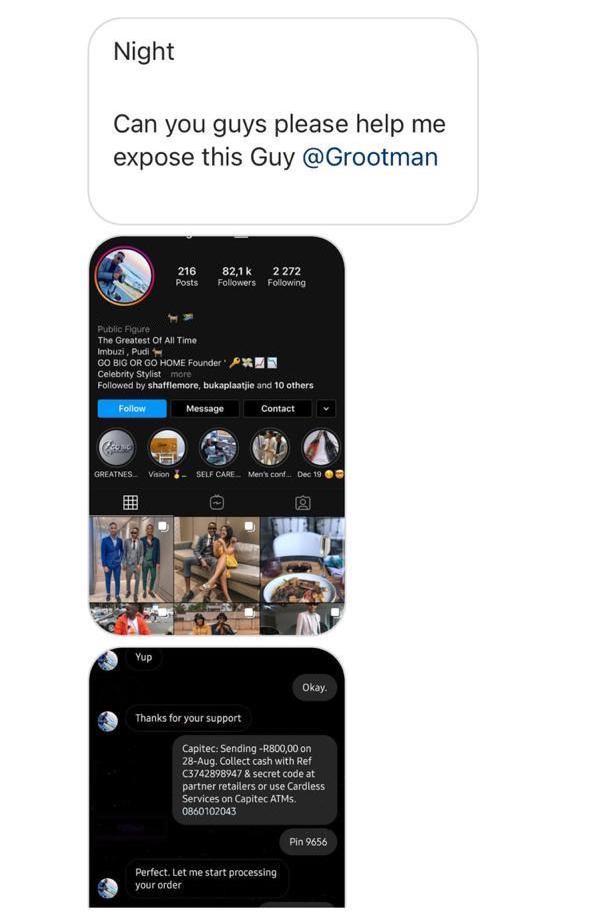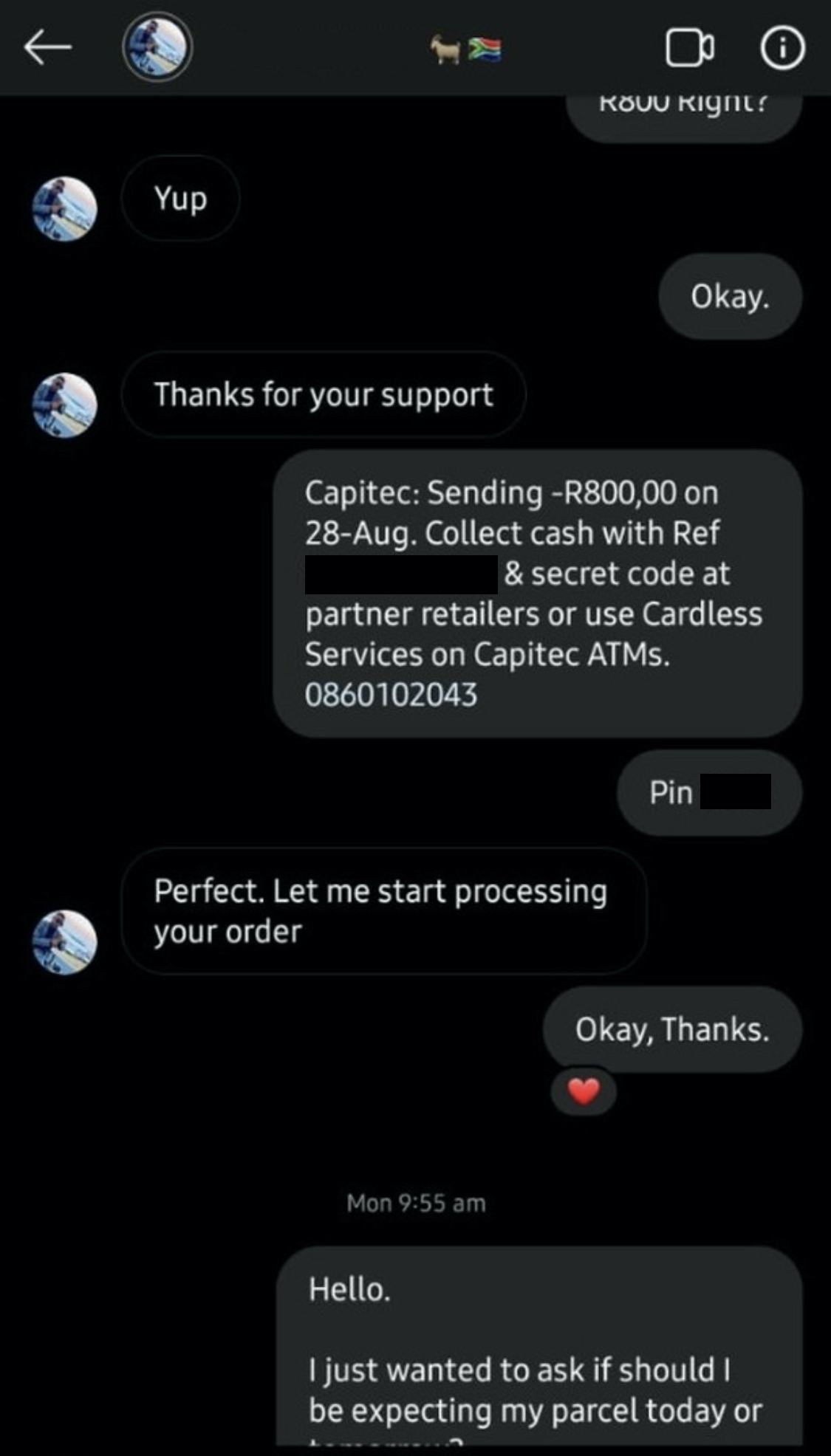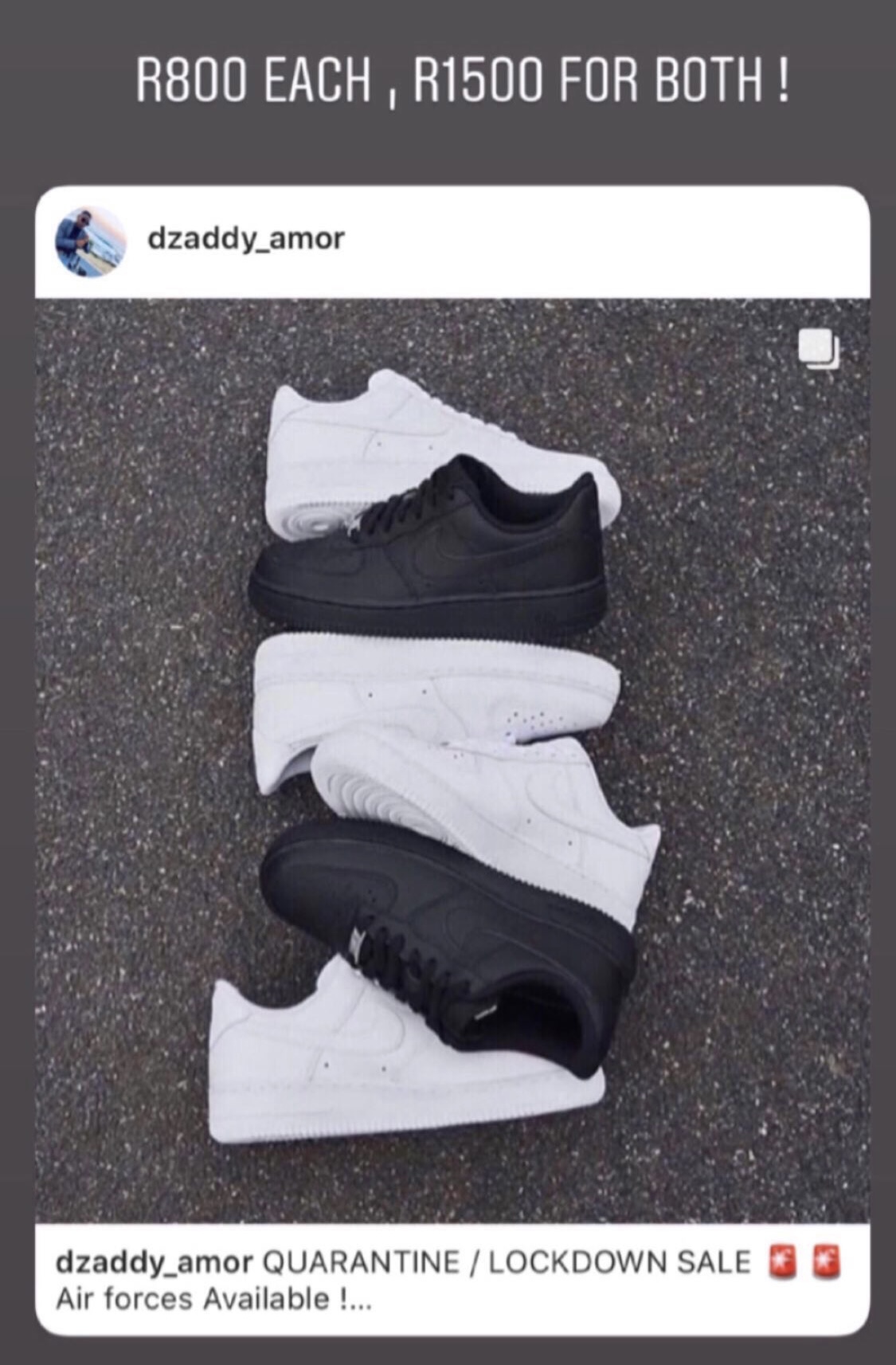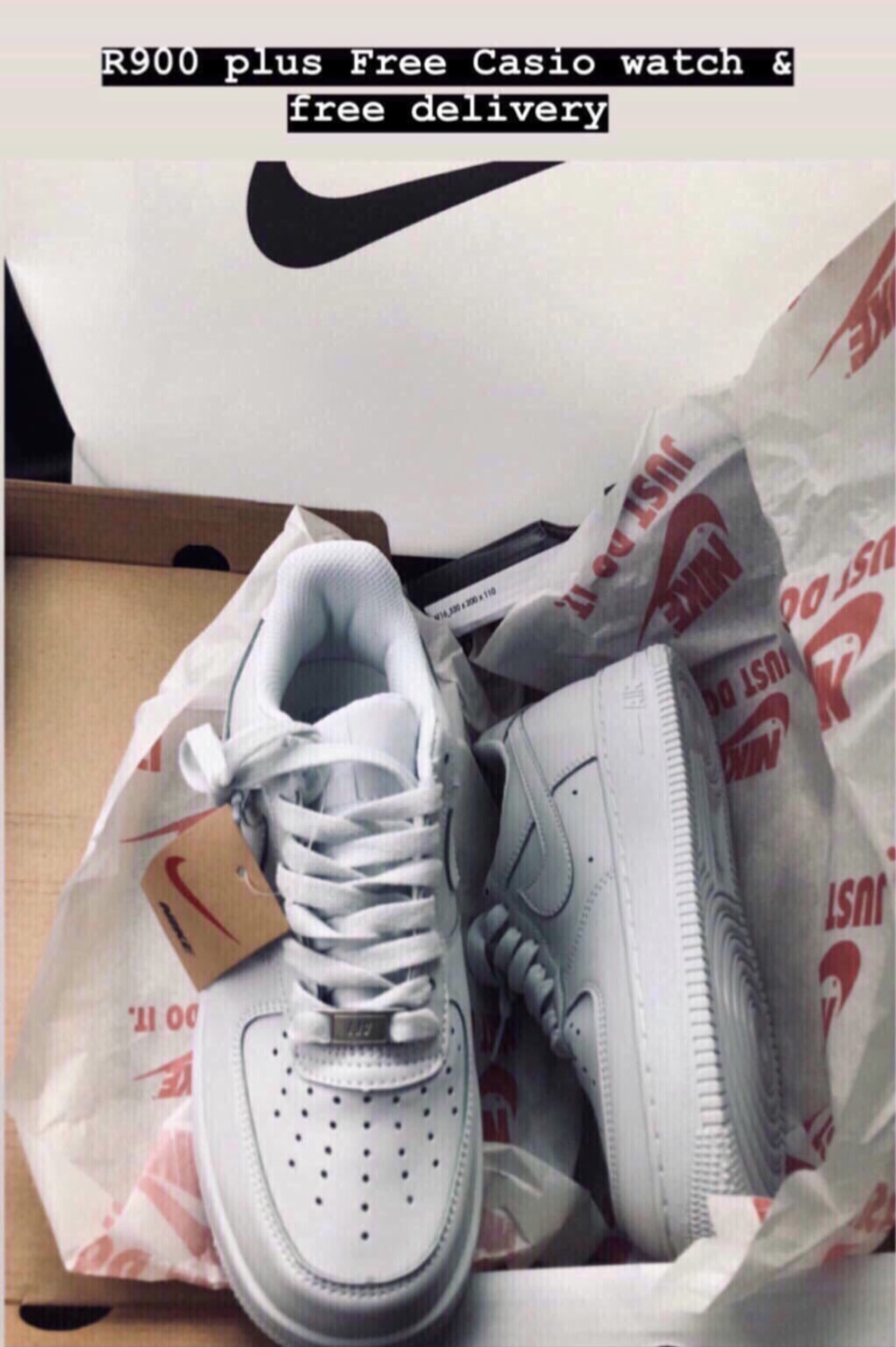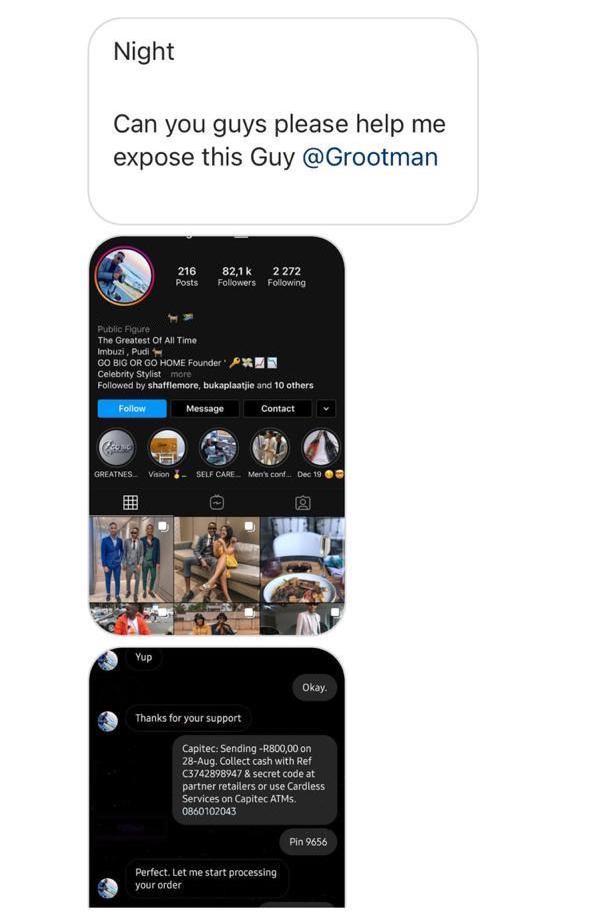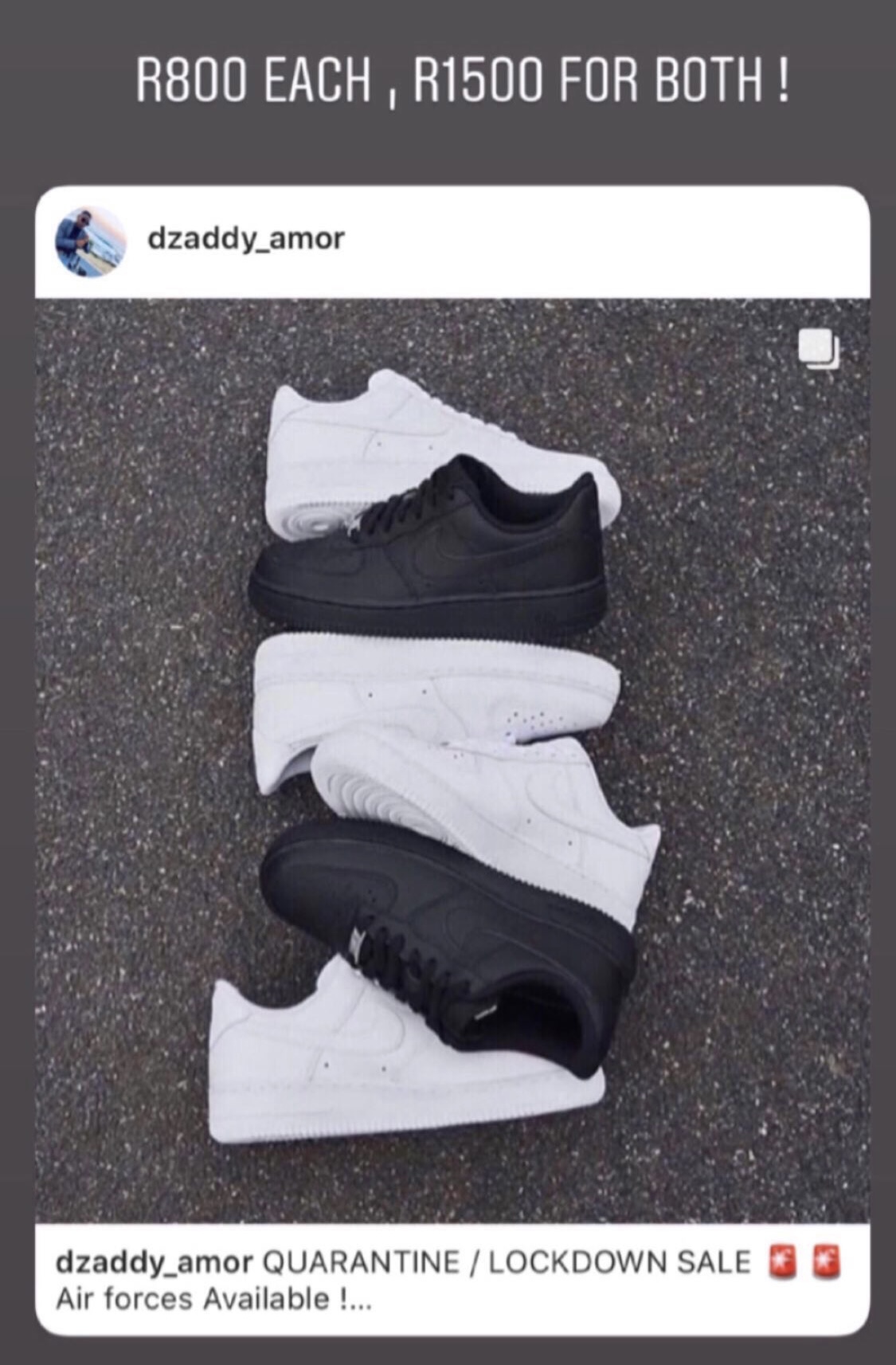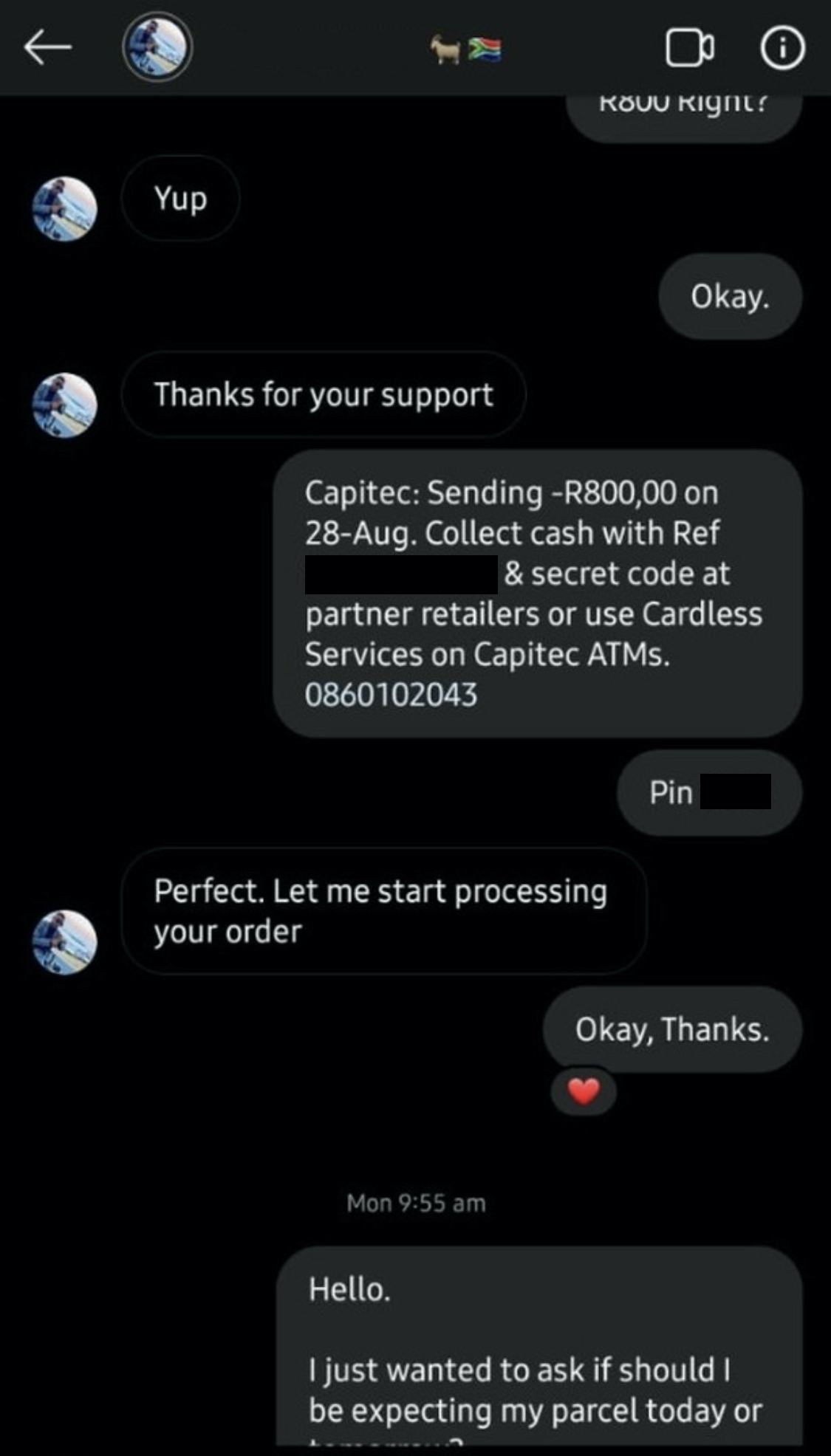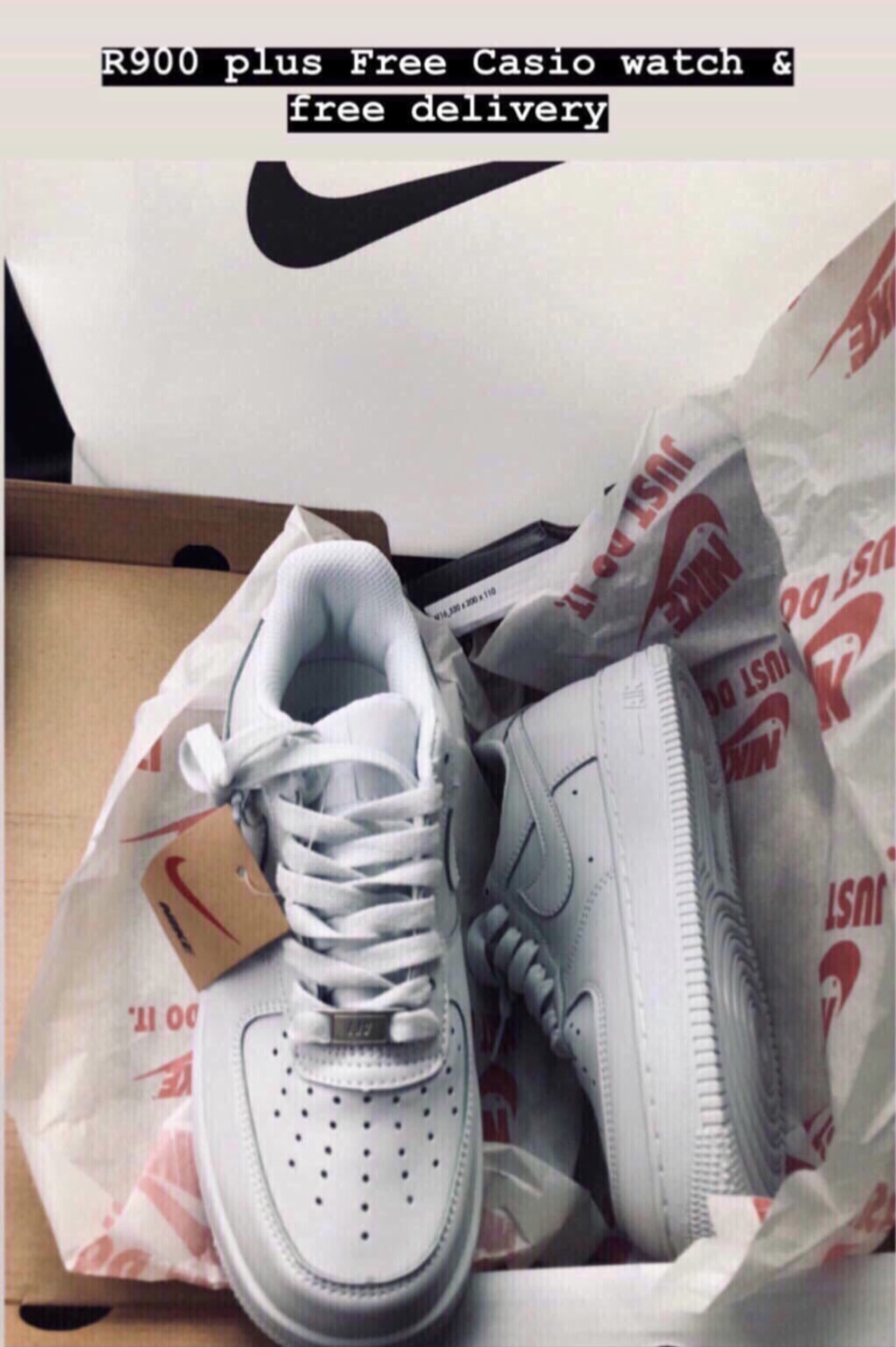 Sometimes Grootman promotes the fake product through his own page's stories and sometimes he even promotes Daddy Amor's page - one of the very first scam stores we ever covered with this series. Are they working together or an even bigger twist, is Grootman actually Dzaddy Amor too?
The customers that do get their Air Force 1s and free Casio deliveries are clearly sold fakes of both brands, whether the customers are aware or not. You only have to search 'Dzaddy Amor' on Instagram to find all the pages devoted to calling out the Dzaddy scam.

The amount of people he has reportedly scammed is truly insane. Grootman even complains that Instagram has blocked his account from doing Live videos, not knowing its probably because of the massive amounts of reports his profile gets due to the scam he allegedly runs off his influencer account. See some comments from the page 'Dzaddy Amor Scam' below!

Remove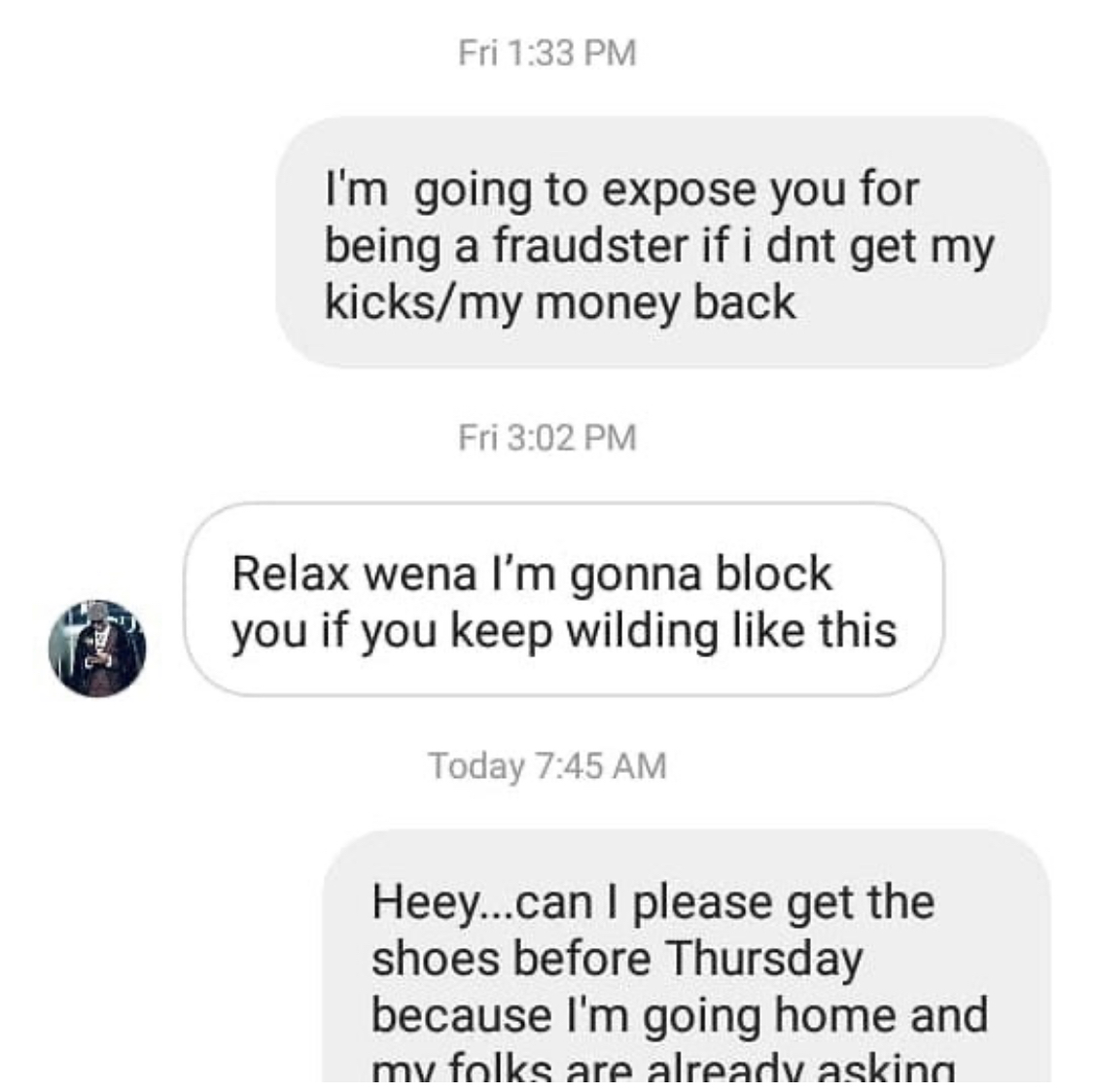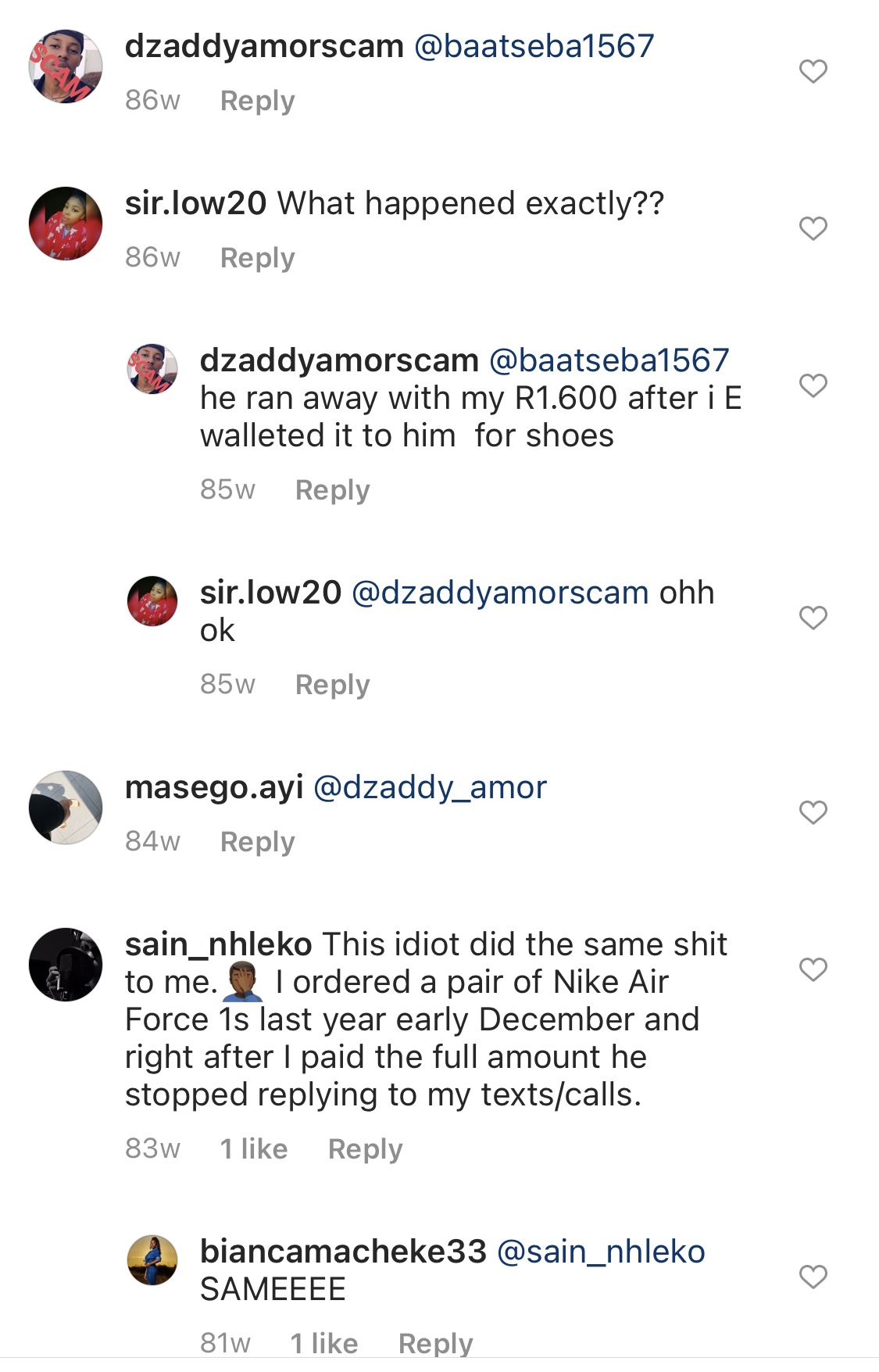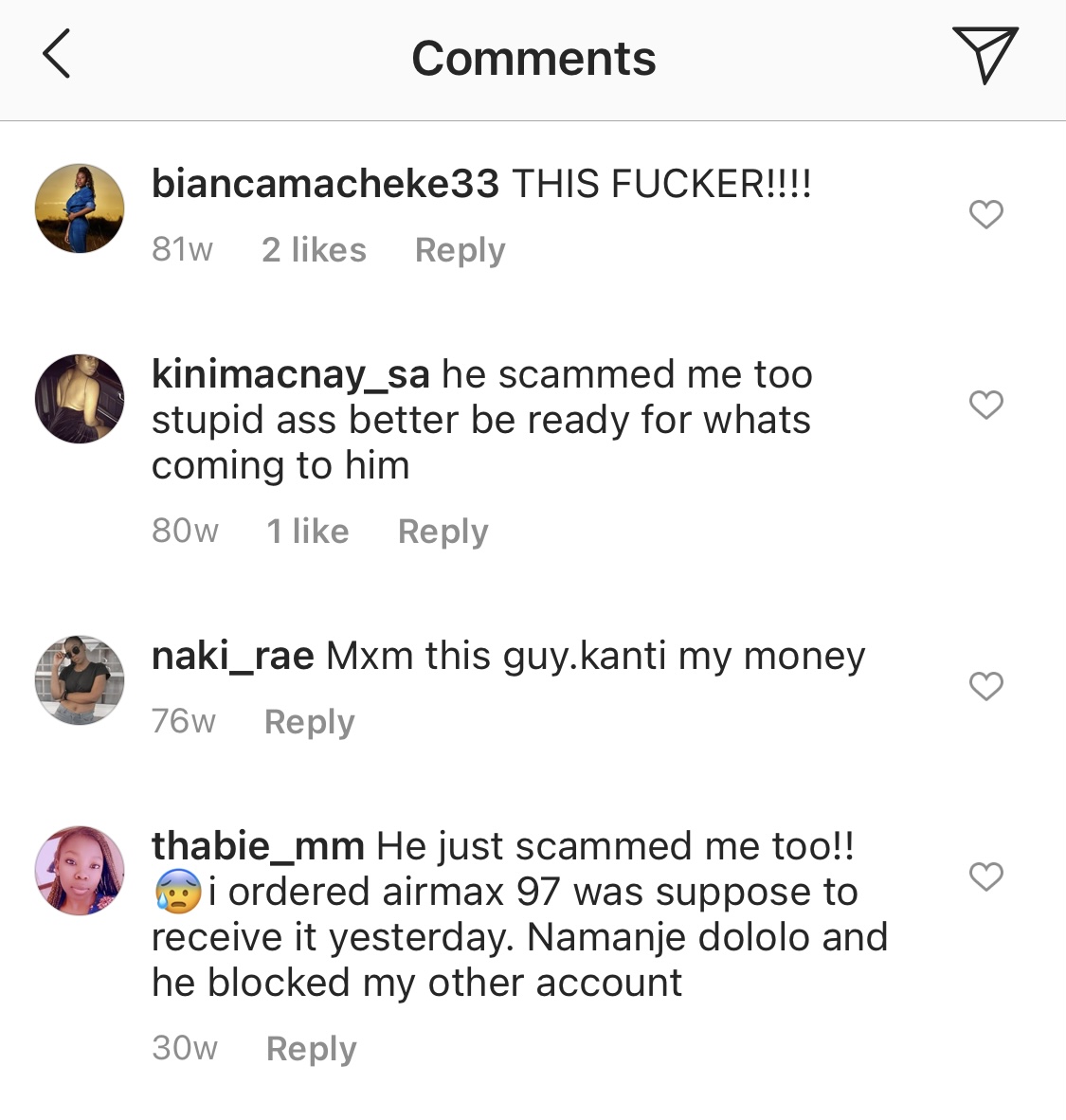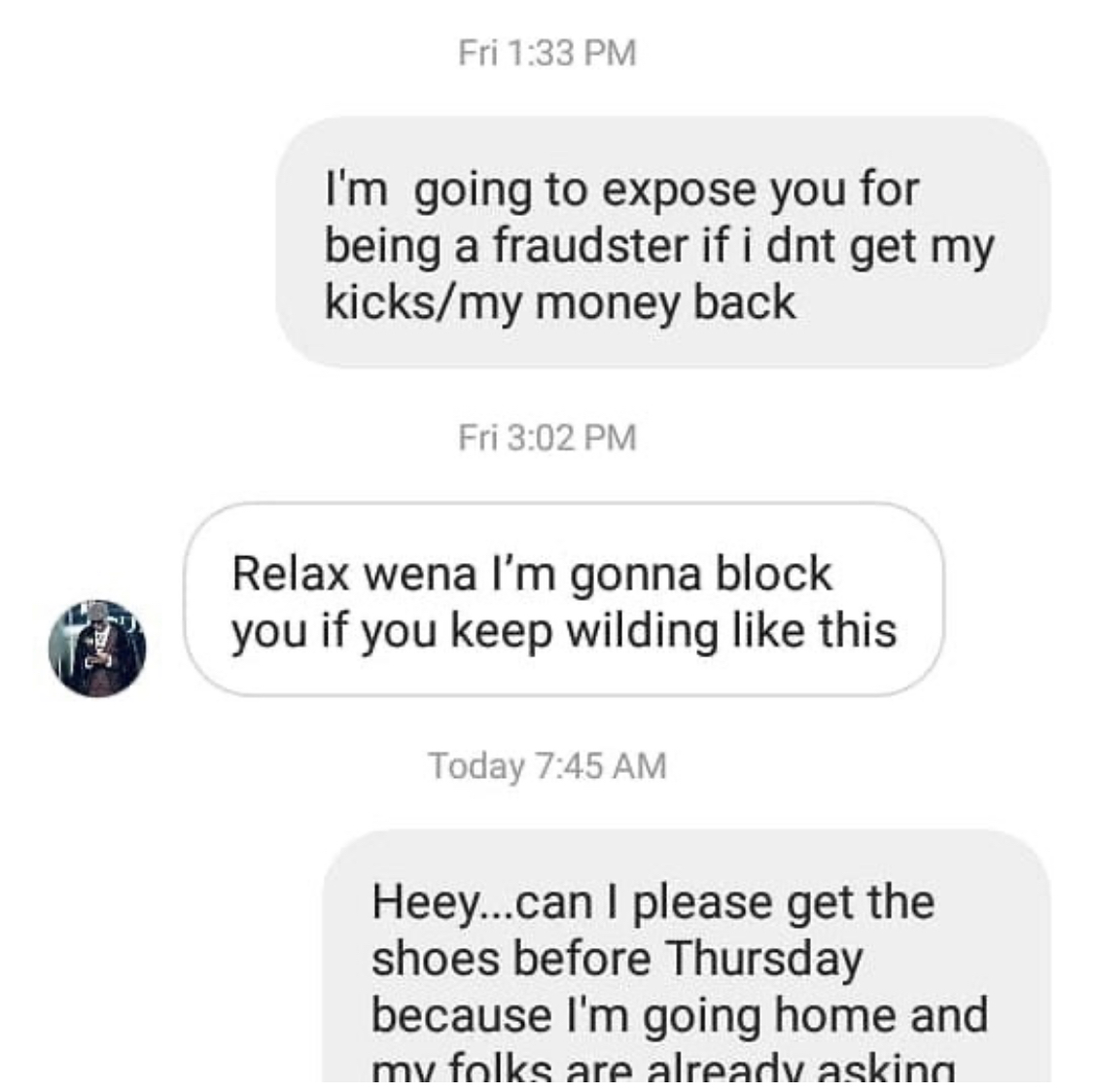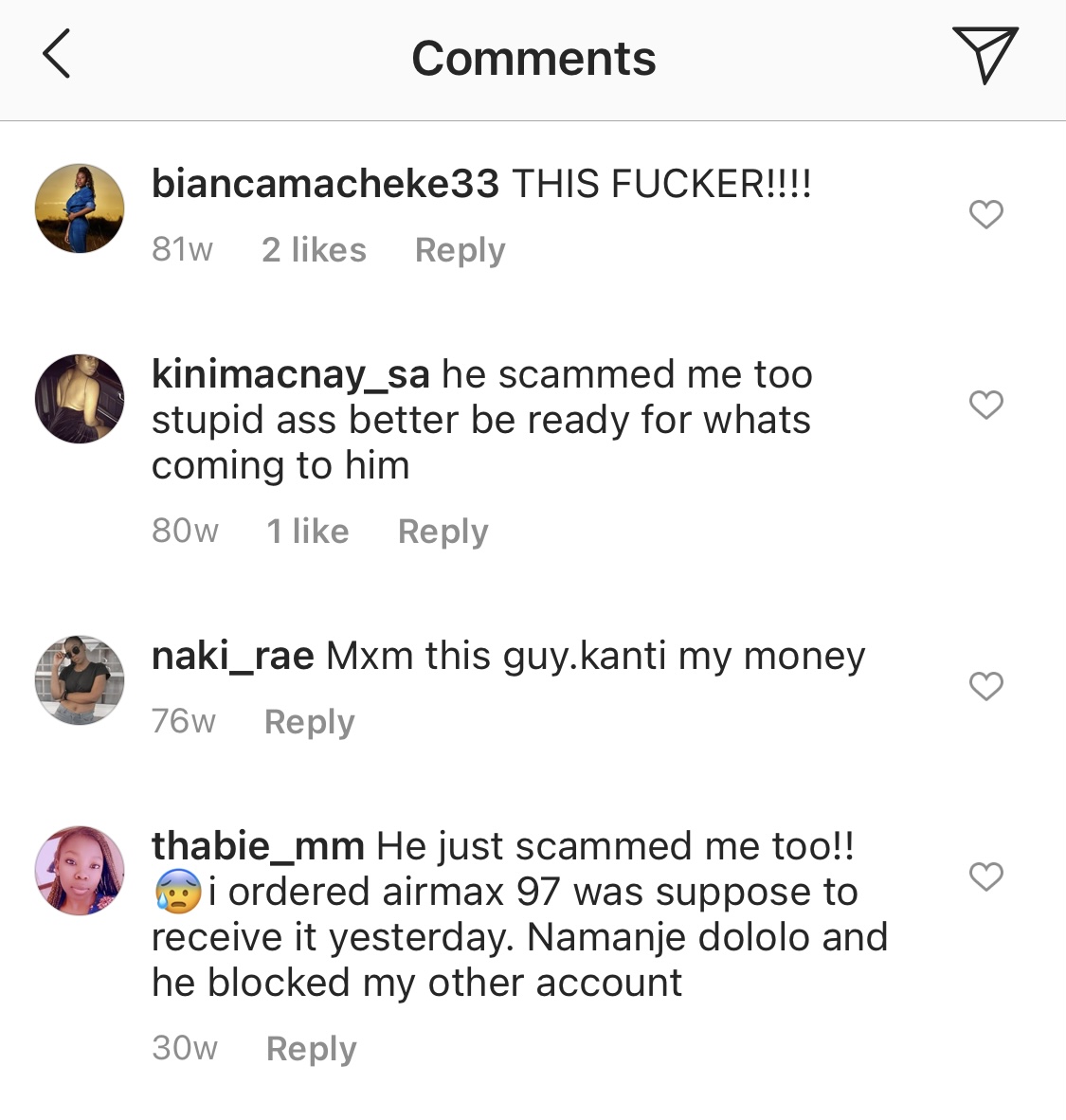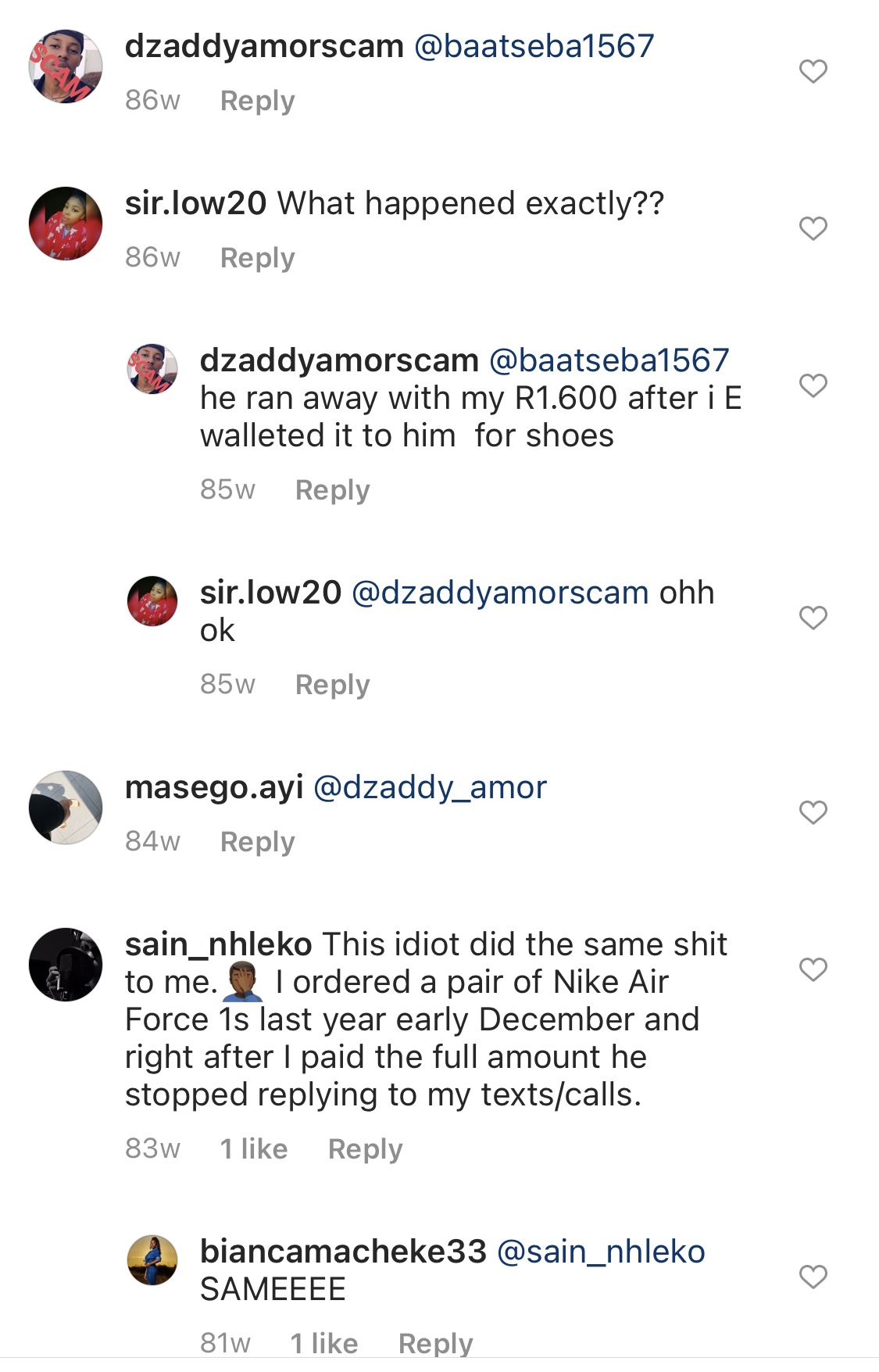 Remove
Shelflife Weekly Deal
Don't always trust influencers with lots of followers to sell you legit sneakers. Ask them how they have access to unlimited pairs of popular releases when they aren't affiliated with any brands or suppliers. Brands like Nike and adidas don't send shoes to influencers to sell to the public.
Always know that Cash Send is non-refundable so you must trust the buyer 100% to fulfill the order to your satisfaction.