Faith47 Major Solo Exhibition in SA
Faith47 is blessing Cape Town with her solo exhibition! Following on from her very own Hennessy Bottle design (the first SA artist ever), Faith has been busy preparing a major solo exhibition called CHANT. As a part of the preparation for the exhibition, the city of Johannesburg was engraved with a repetitive mantra.


Remove


For those unfamiliar, Faith47 is a South African Multi-Disciplinary Artist who has been creating amazing work around SA and the world since 1997. Having started as a graffiti artist, Faith evolved her work from street to a multi-disciplinary, creating a fluid yet solid bridge into the contemporary art world. This explorative approach has led her to develop a broad range of artwork. Ranging from immersive new media installations, hand-sewn wall tapestries, to sculptural bronze works investigating hierarchies of power, paintings, and various explorations into printmaking.

Today, her artwork can be found in several private and public collections including: Universal Studios in Los Angeles, Lighthouse Properties in Philadelphia and the Cyril Ramaphosa Foundation in South Africa. She has shown at the Calais Museum of Fine Art and the Bernard Magrez Foundation in France, Mana Contemporary and the Brooklyn Museum, both in the USA.

Remove
CHANT asks, ' How does one stand centered in the face of the ceaseless onslaught of social and economic upheaval' We are living in a repetitive rhythmical momentum of history, caught within power structures and imbalances that reinvent themselves through every generation. A fractal mirror set to reflect our innate polarities on a personal and societal level. The ability to deal with an Insistent series of personal events, and disruptive external situations, and to find ways to heal the trauma that harbors within us. This can be seen as a collective reeling from the long standing psychological impact of oppressive regimes and abusive power structures.
From generation to generation we pass a form of monophonic rhythm, gathering momentum as we scramble to gather ourselves in dignity. We set our eyes on these aspects of realism. We heighten our creative power. We chant for understanding. A mantra. A ritualistic meditative call. Highly complex actions shouted in text and imagery, as sacred attempts of unlearning en route to our spiritual development. We assimilate this earthly drama and through repetitive transform, through pitches of reciting tones. Setting a frequency for healing."

Remove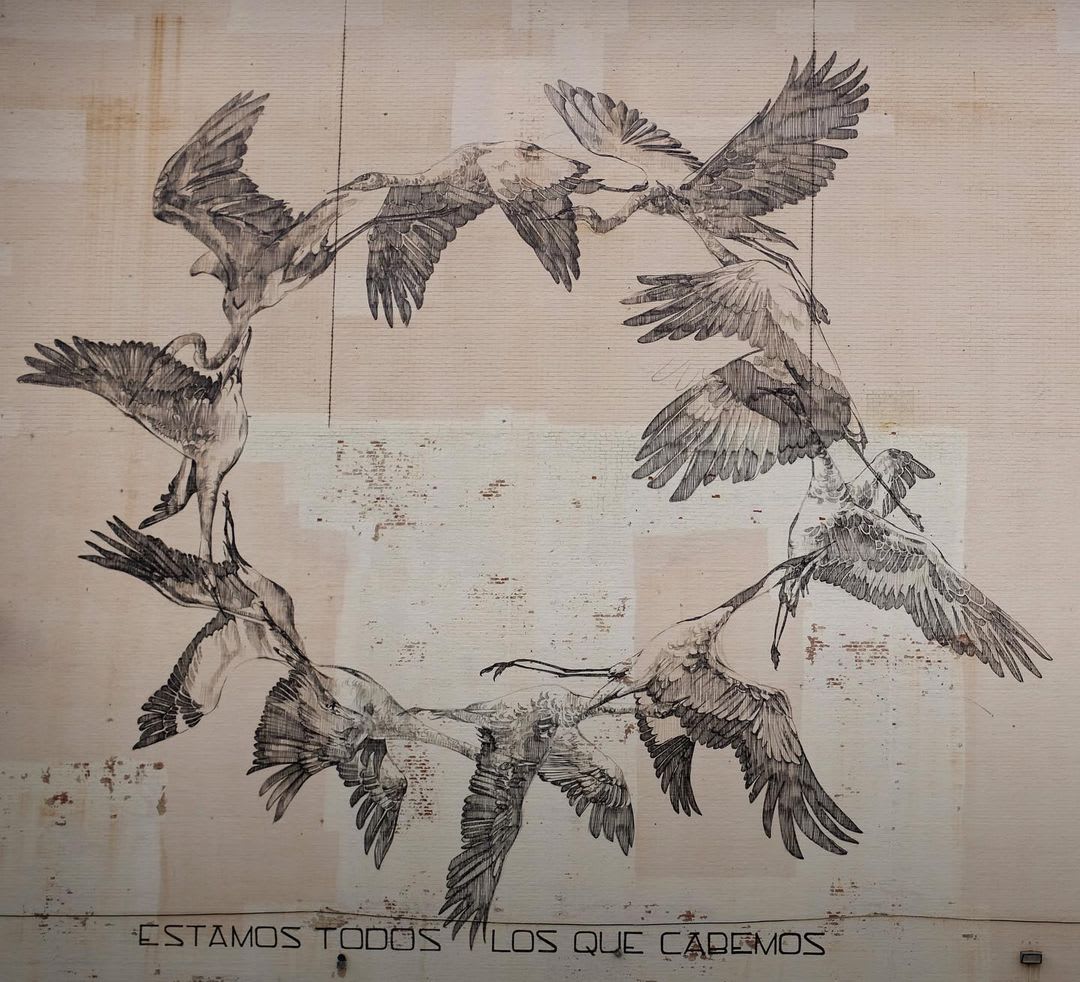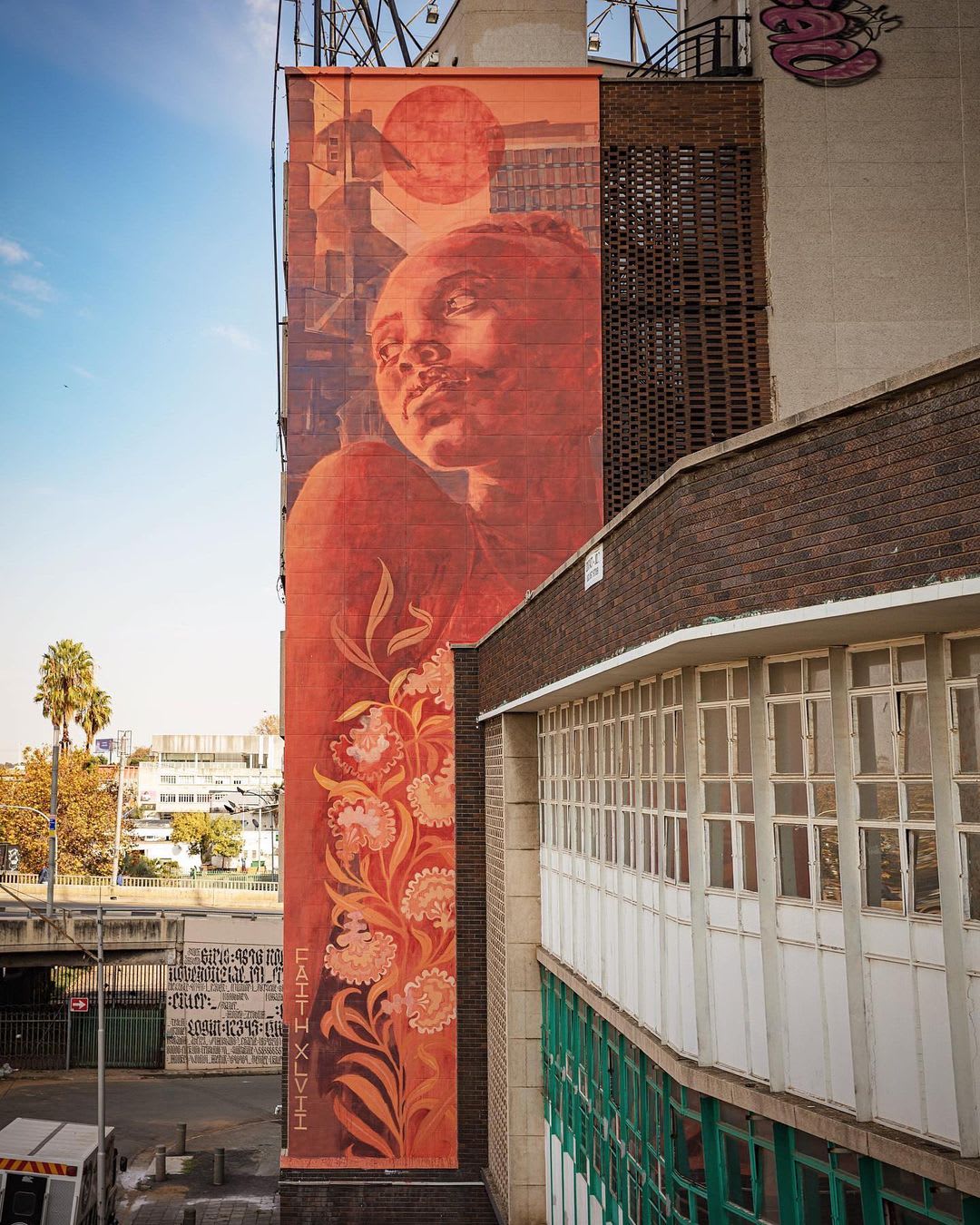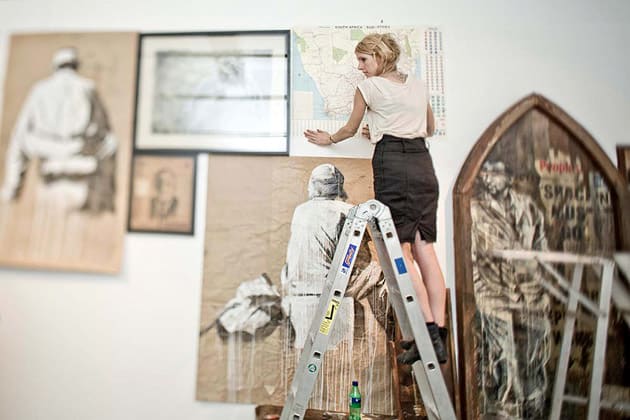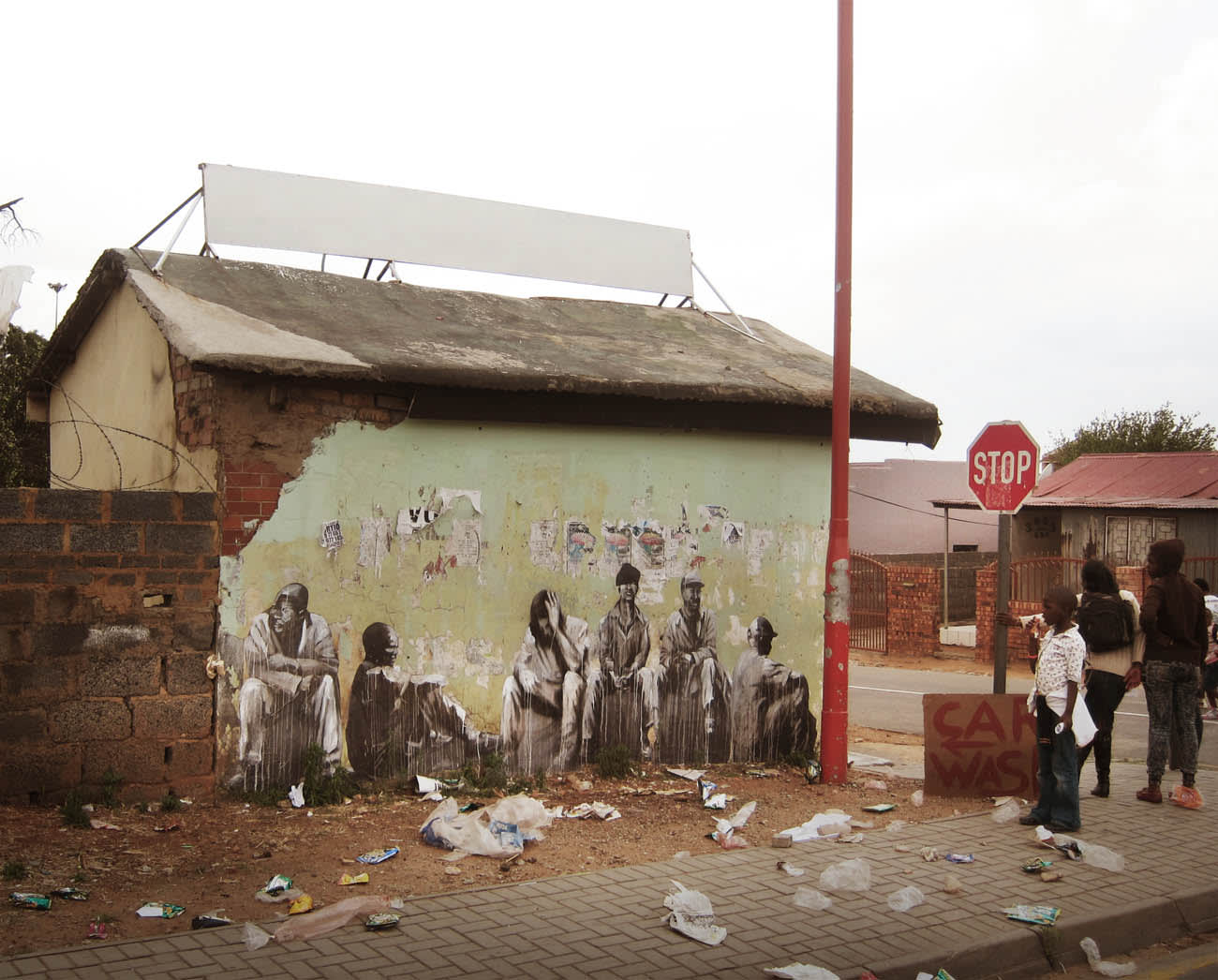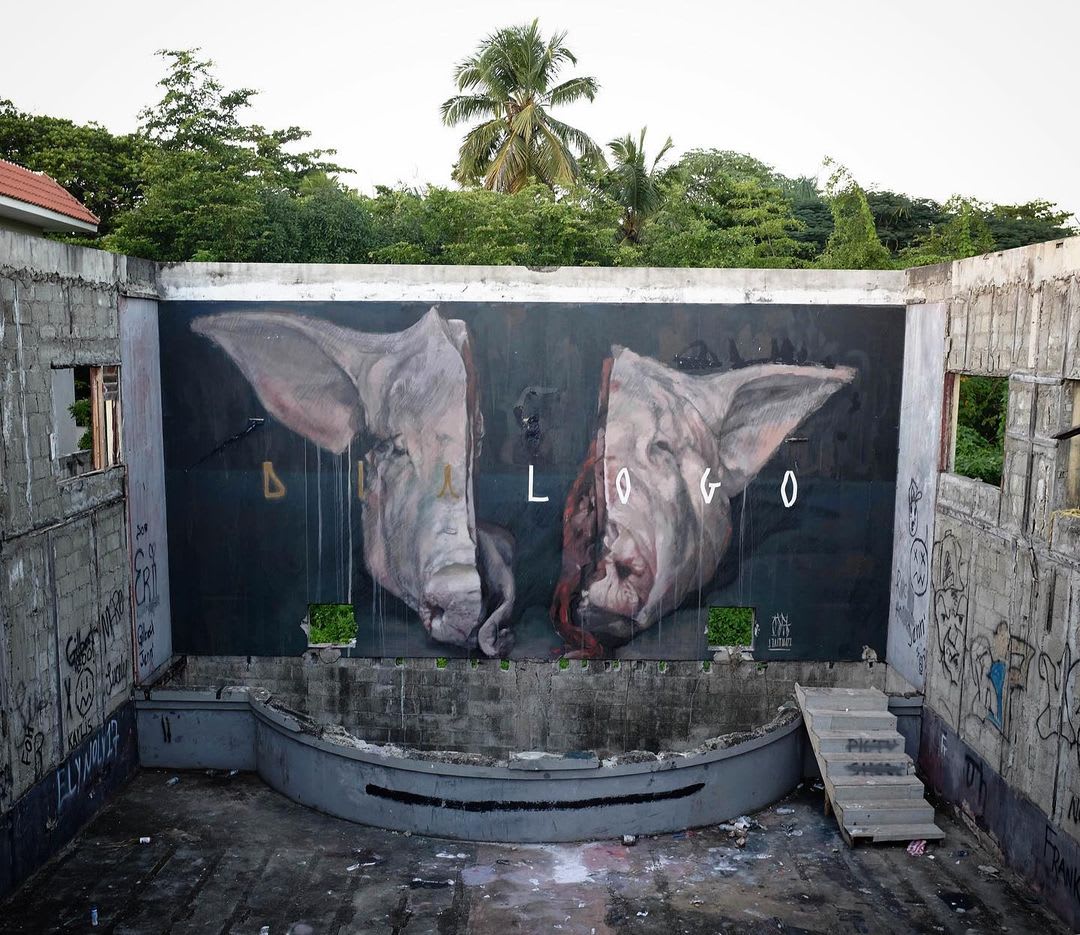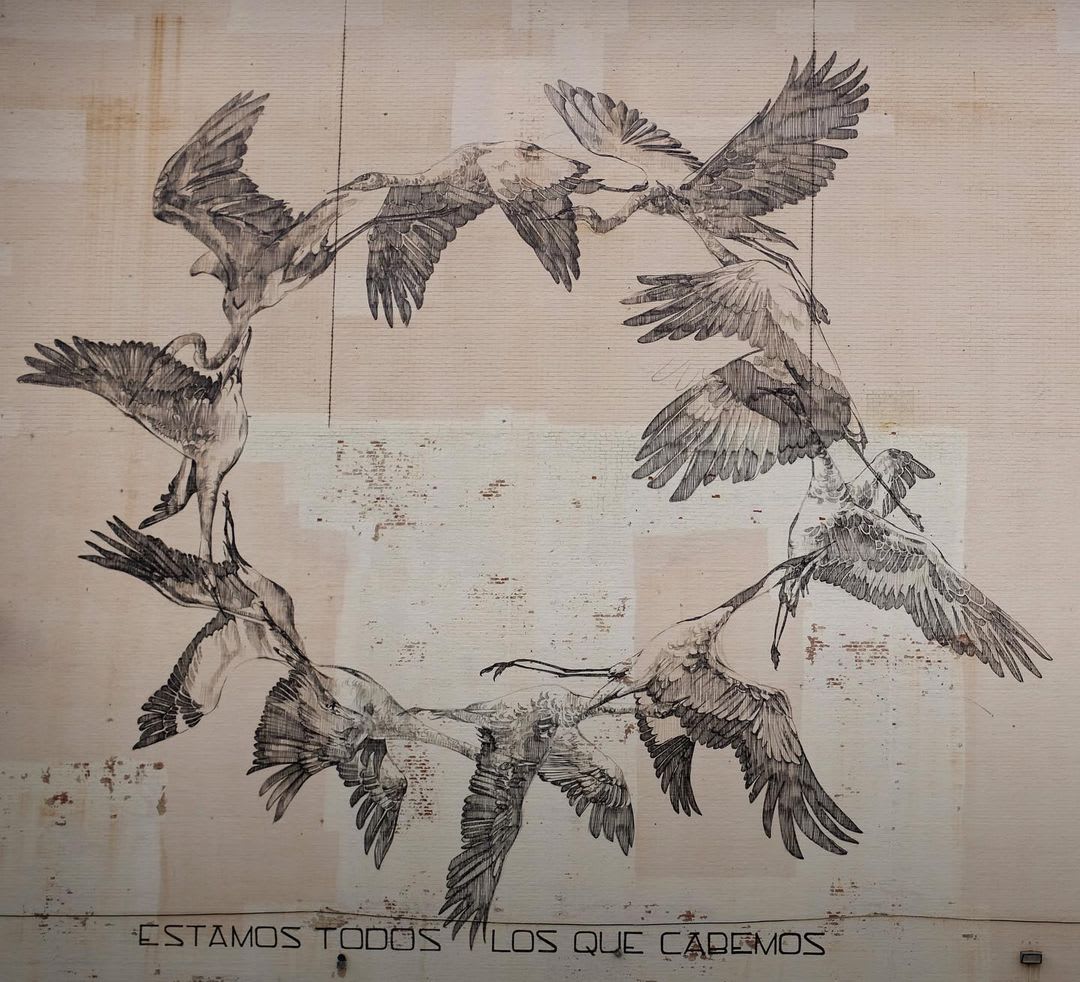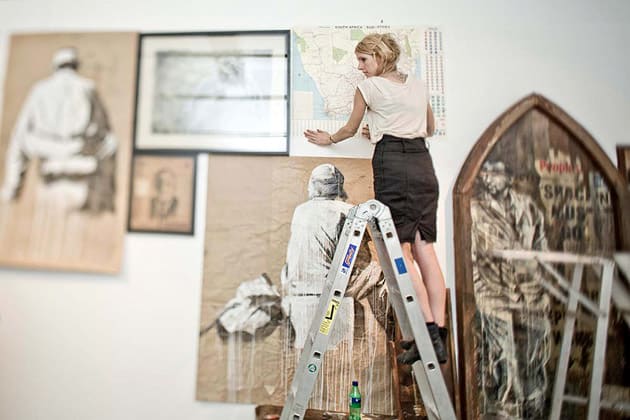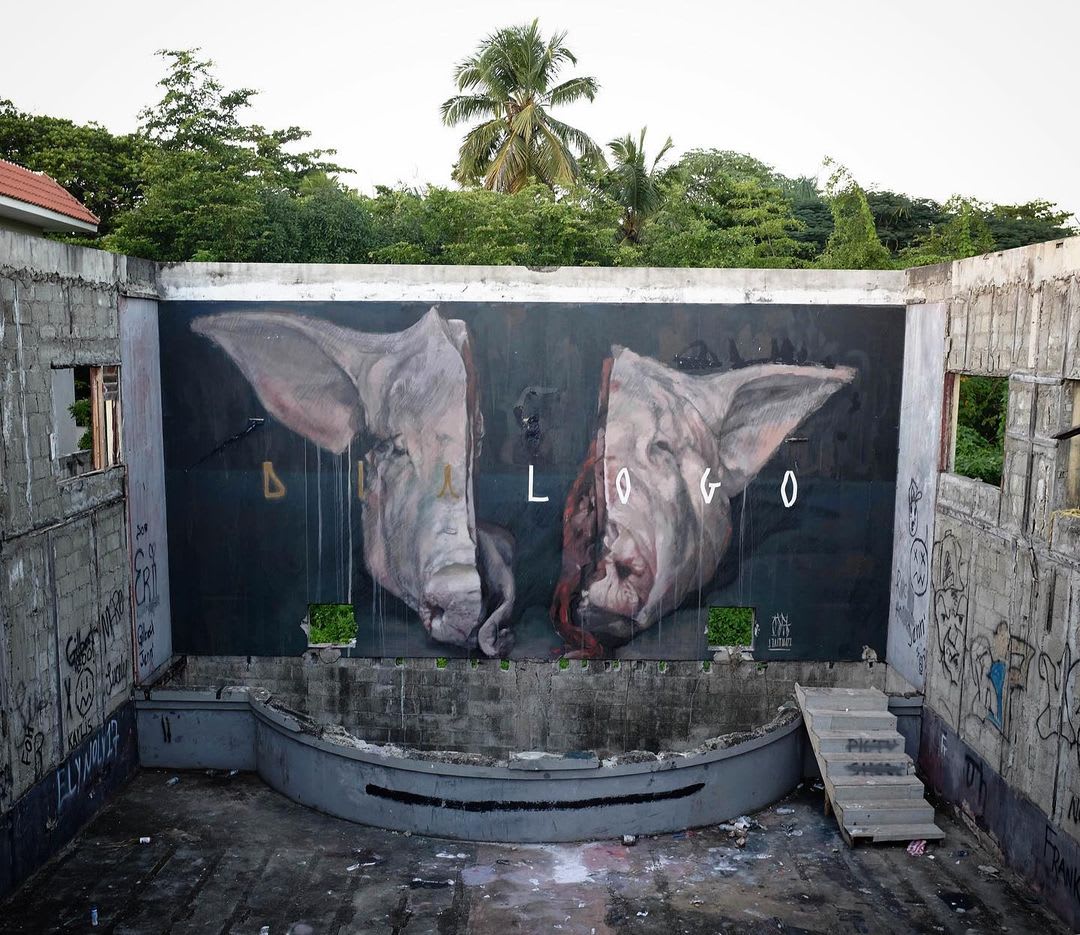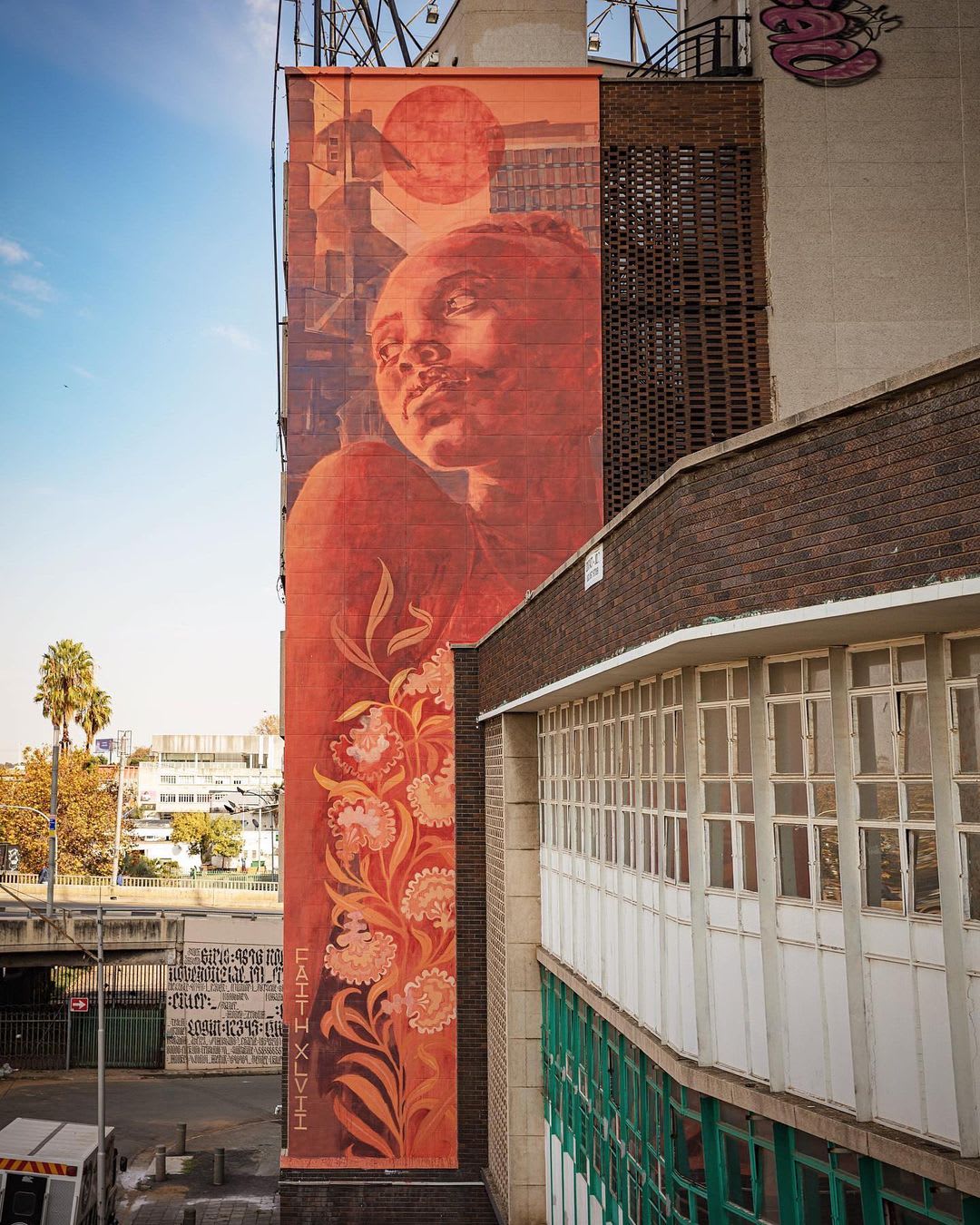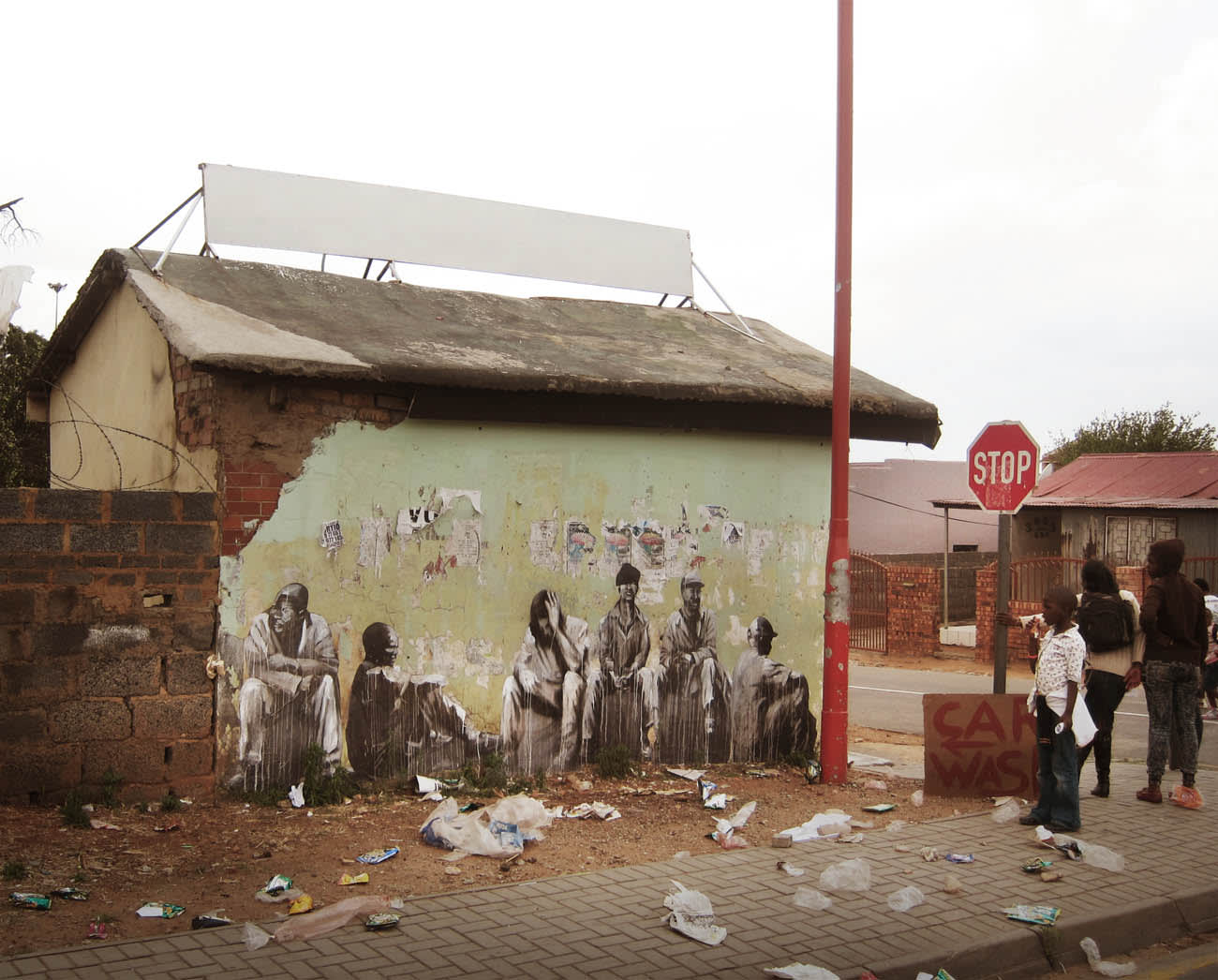 Faith47's CHANT Solo Exhibition is being held at Everard Read Cape Town Gallery. The exhibition opens tomorrow 5 May until 28 May. RSVP to the event here.