'Dunk Edt.' Retro Dunk Exhibition in Singapore
Held in Singapore, this Dunk exhibition pays homepage to releases from the 1980s until the late '90s, delving into the iconic silhouette's roots to better understand its recent revival as one of the most hyped models out there. The store to thank for this amazing collection is none other than Limited Edt.
Remove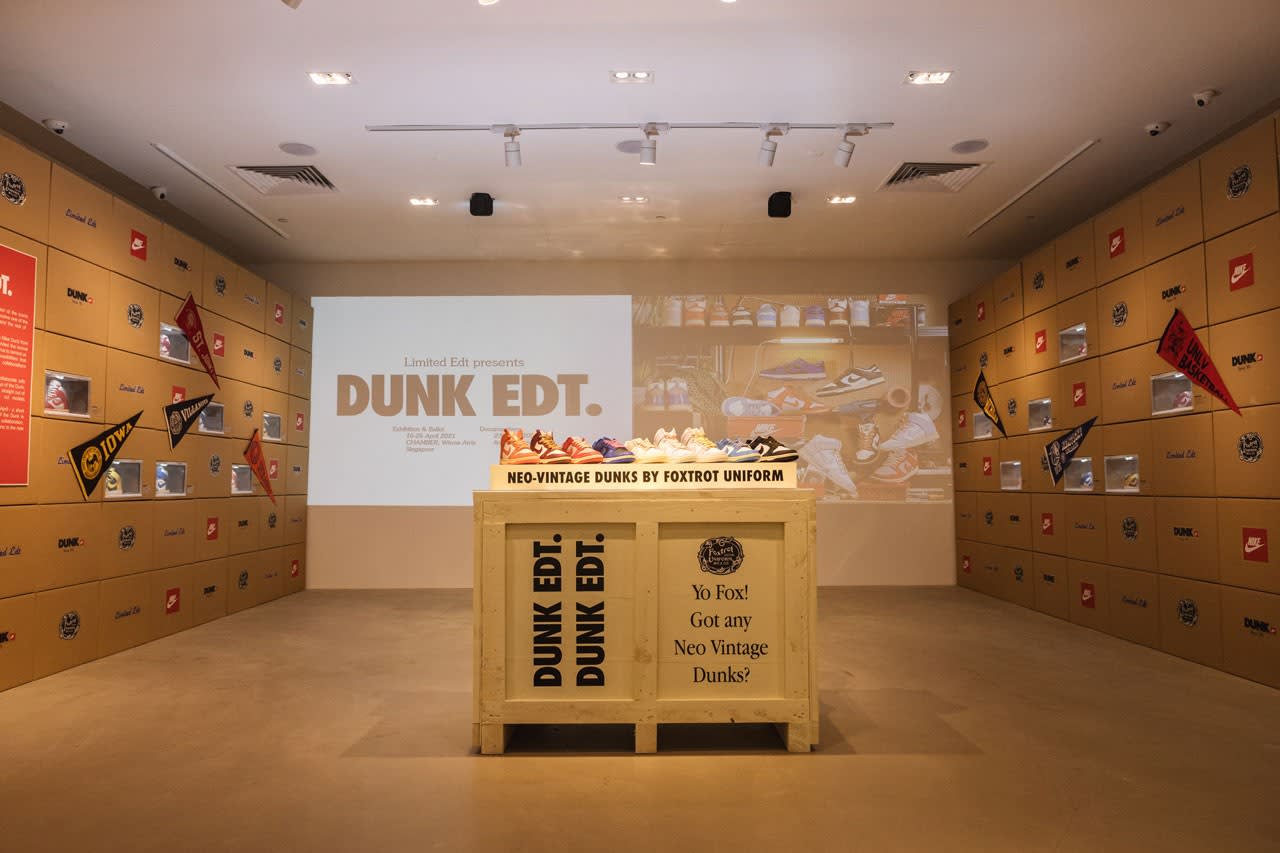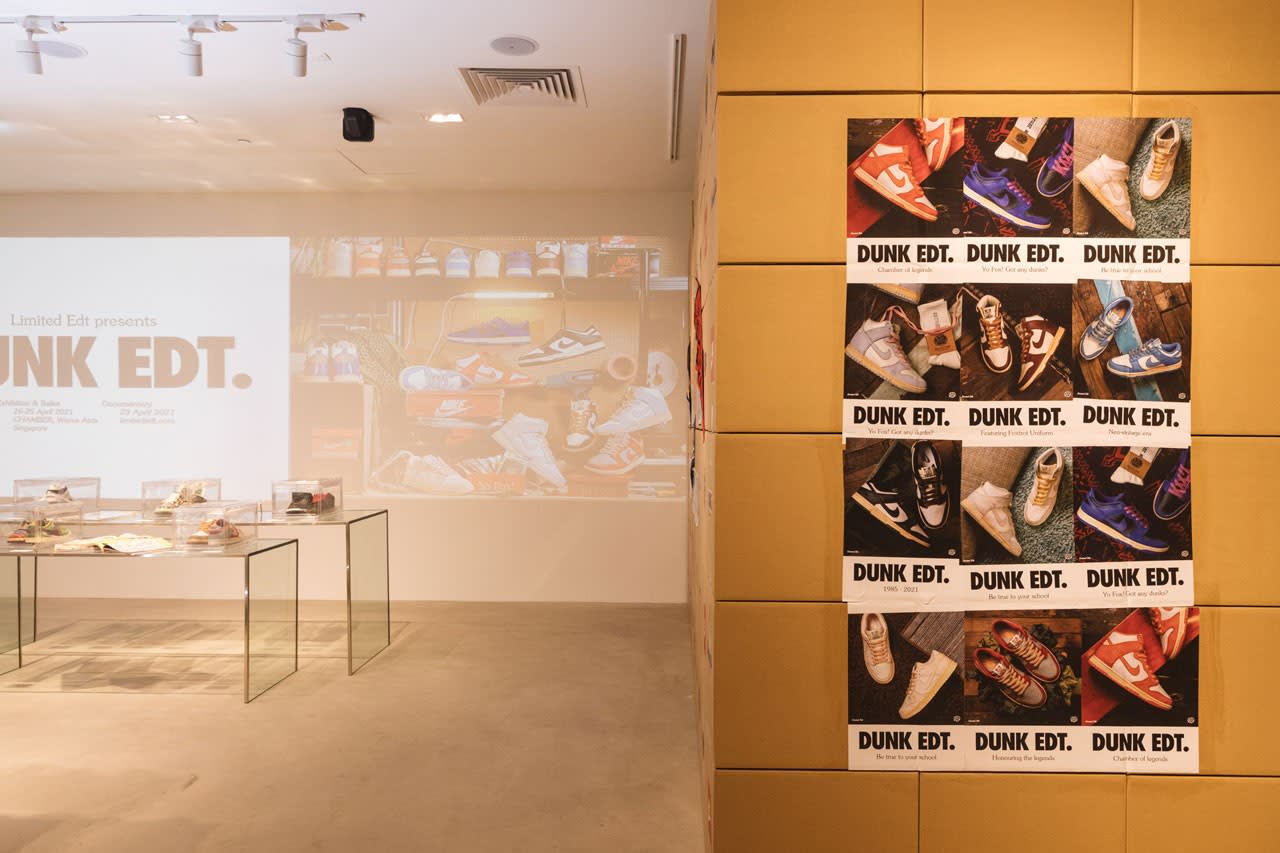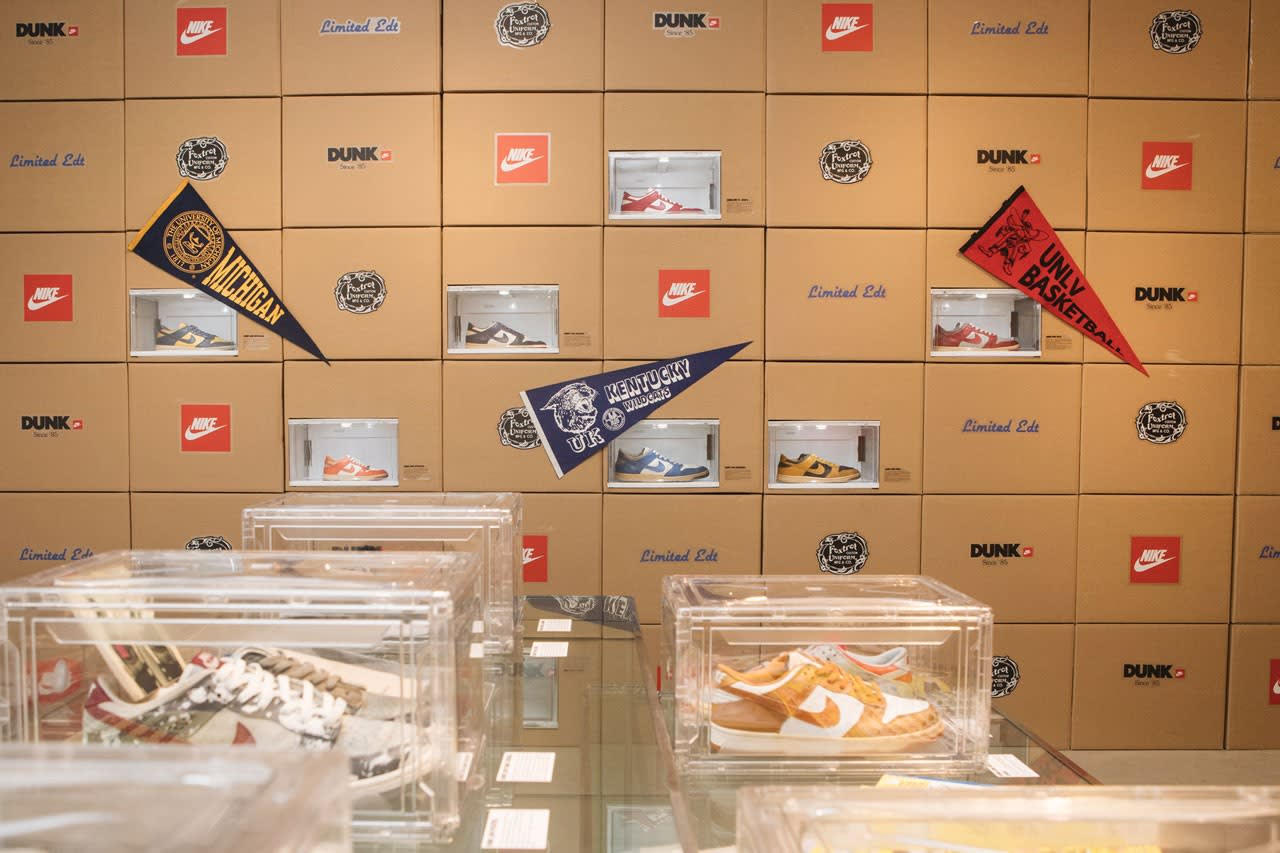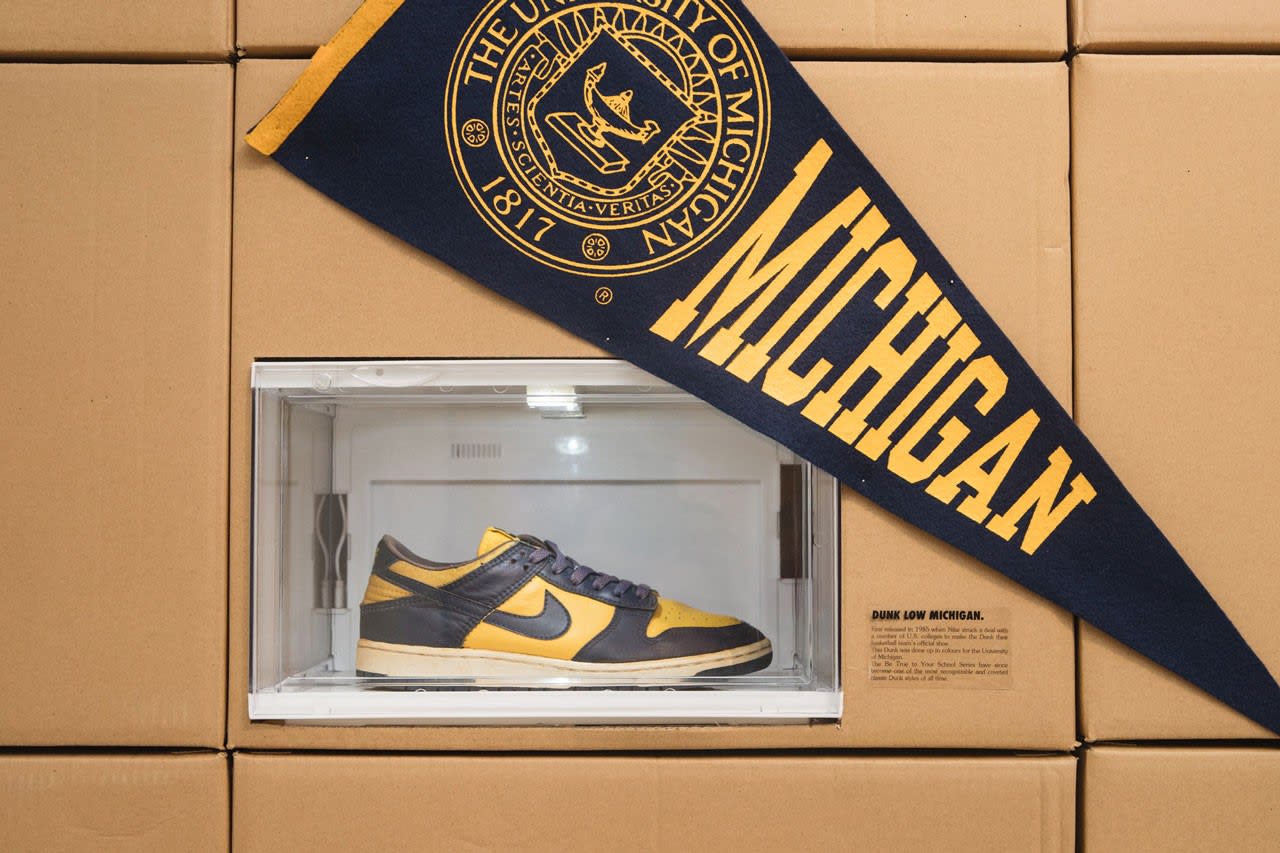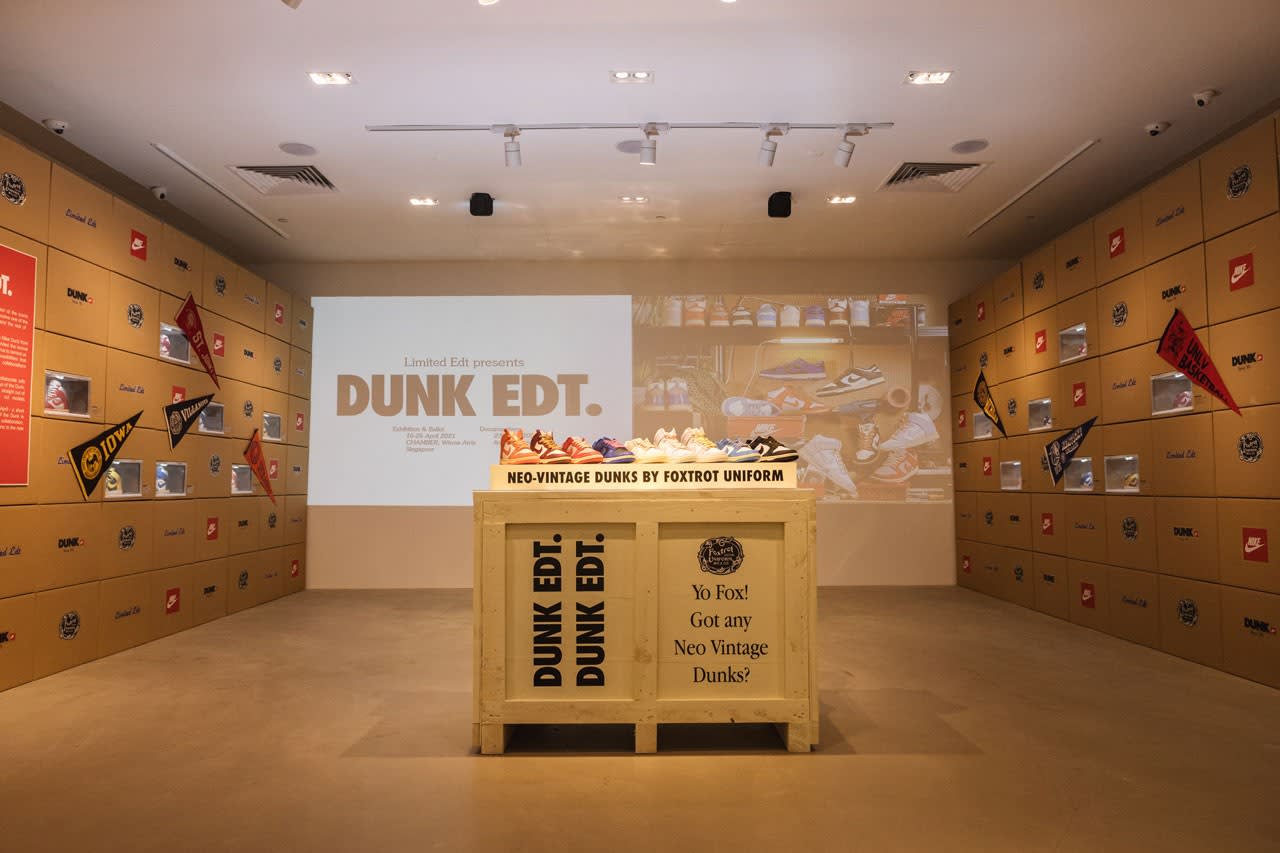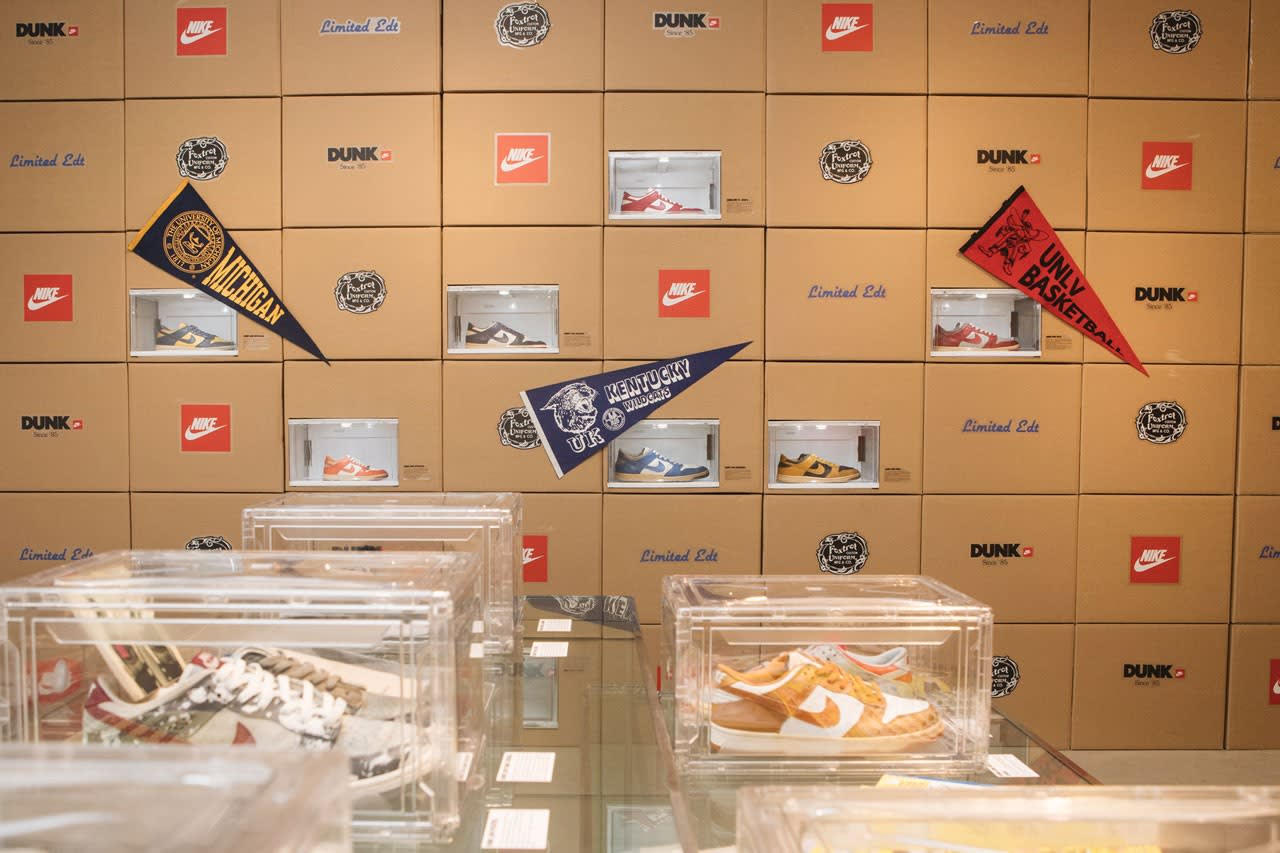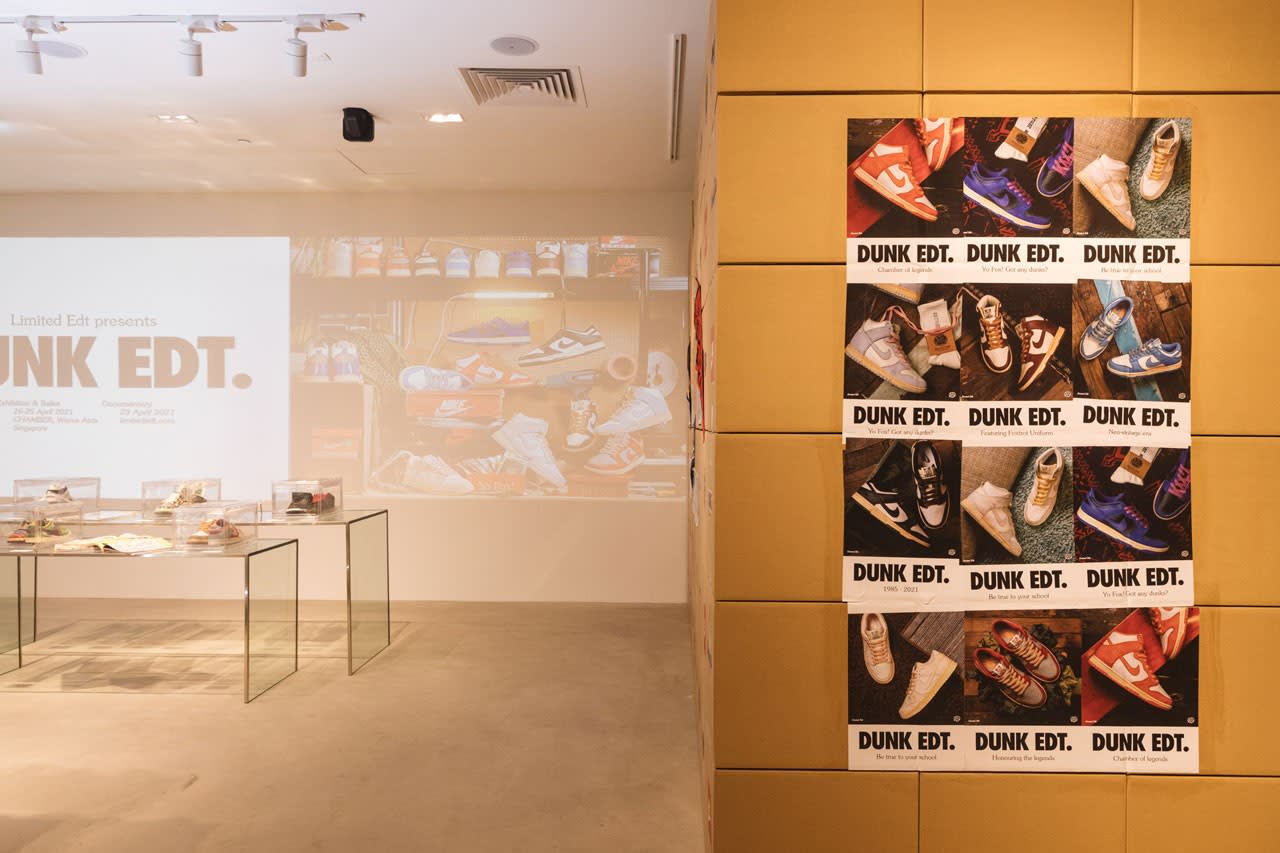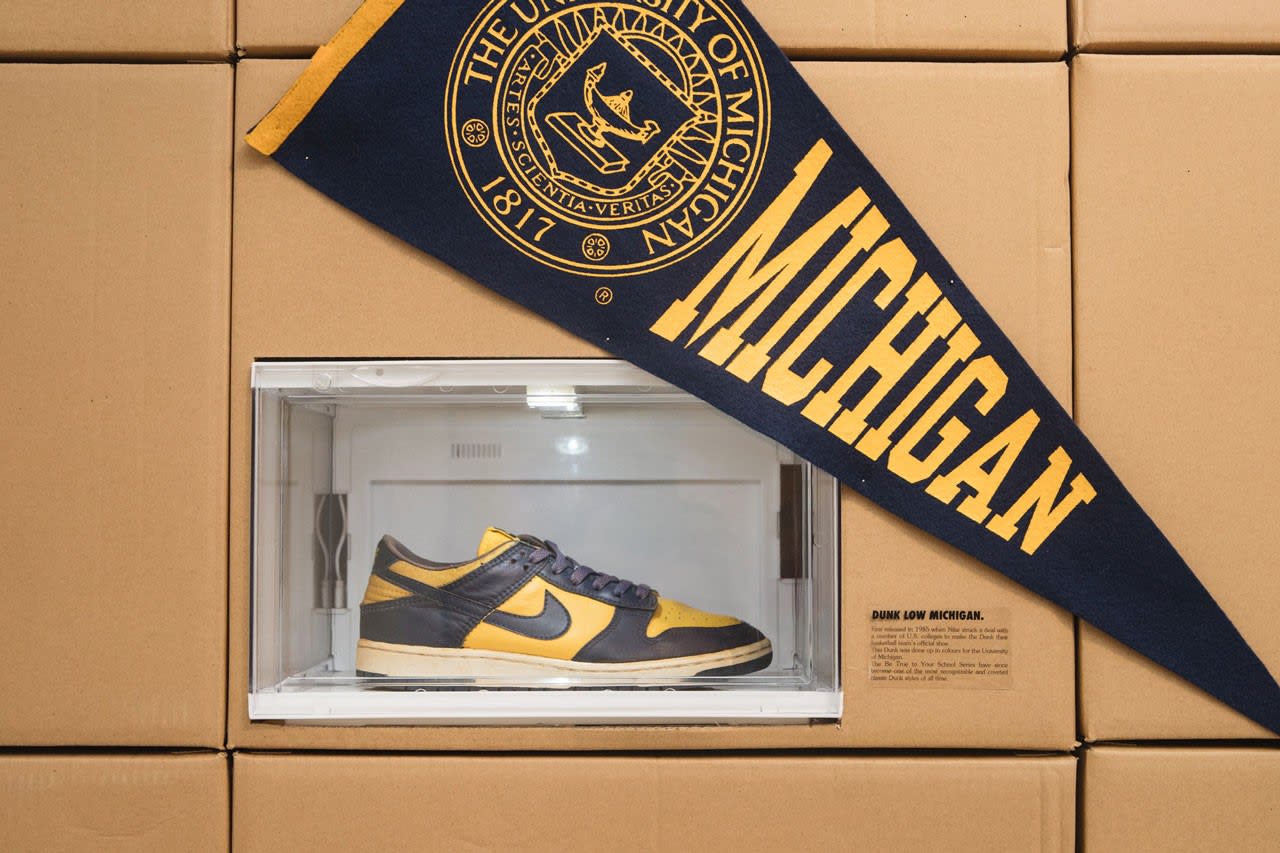 A slew of Low and High iterations, including colorways inspired by collegiate colors — including "Be True to Your School styles — are set into the walls inside Limited Edt's lifestyle store, CHAMBER, alongside matching flags. Towards the rear, vintage Japanese magazines are laid open on a table packed with covetable CO.JP kicks, including staple styles like "Reverse Ultraman" and "Veneer," allowing for a literal peek into the past.
Remove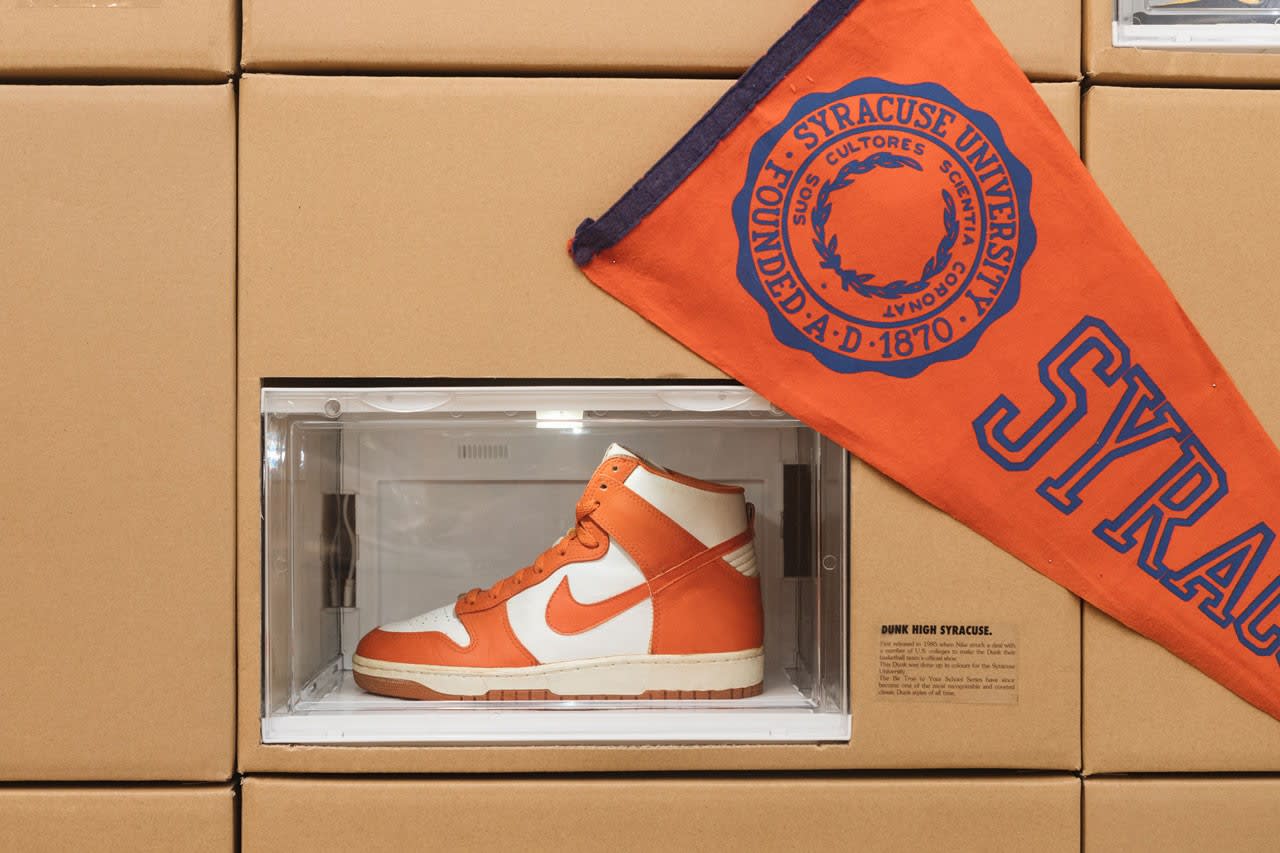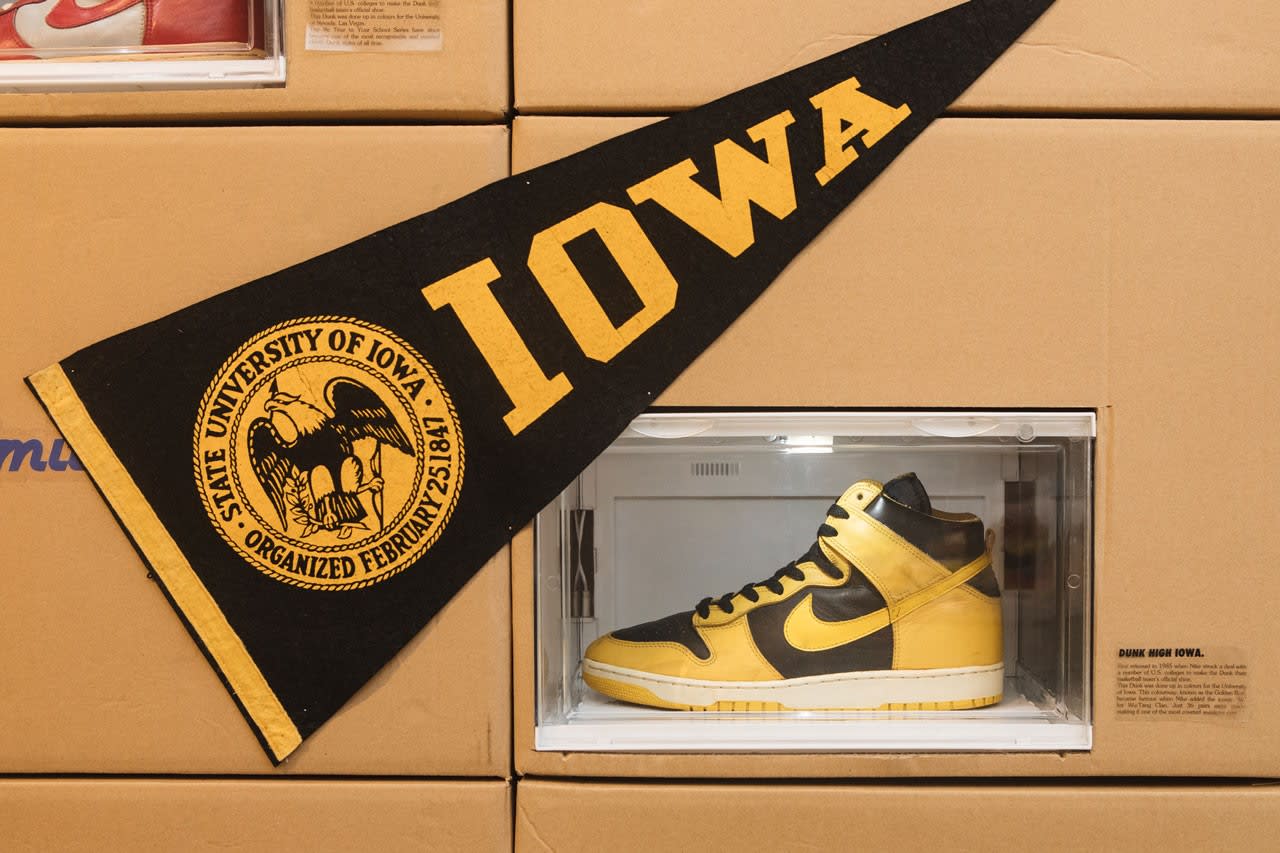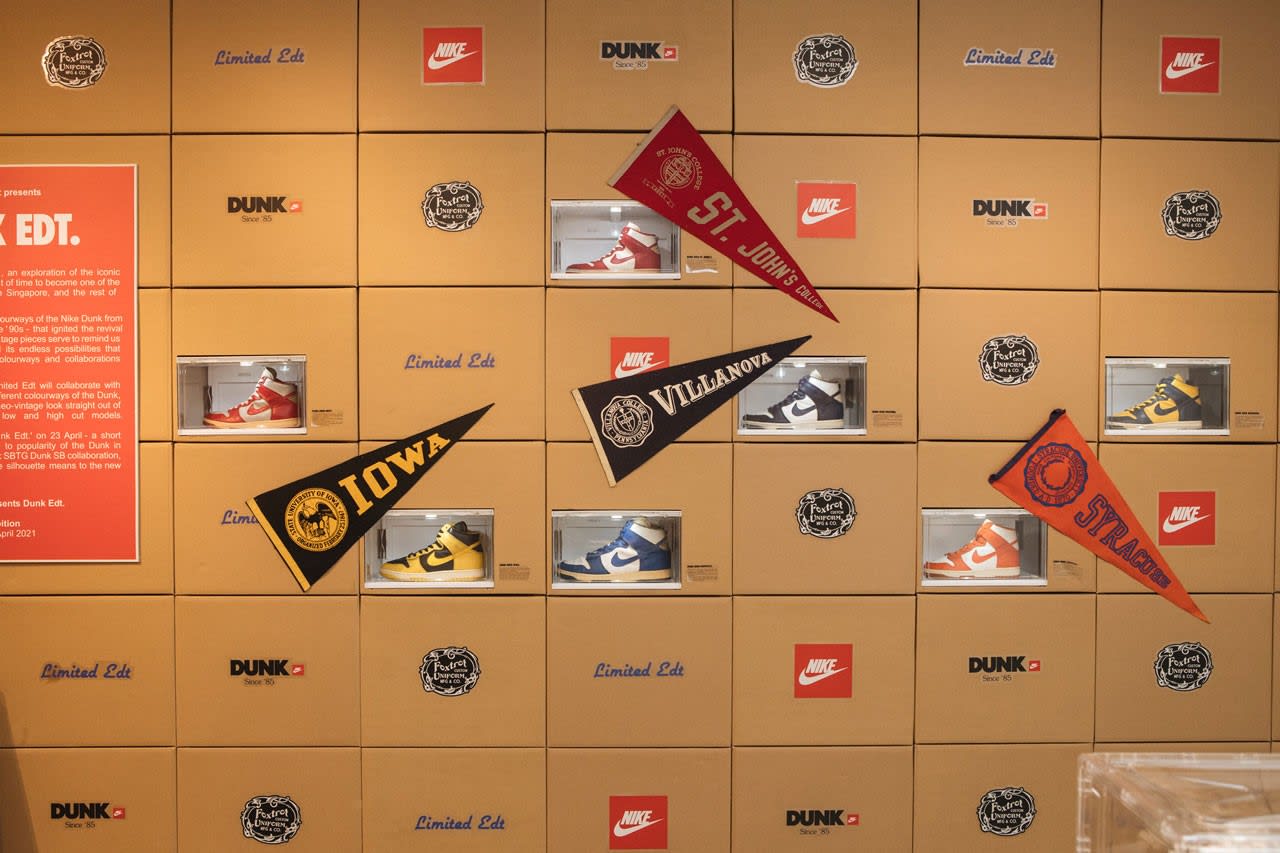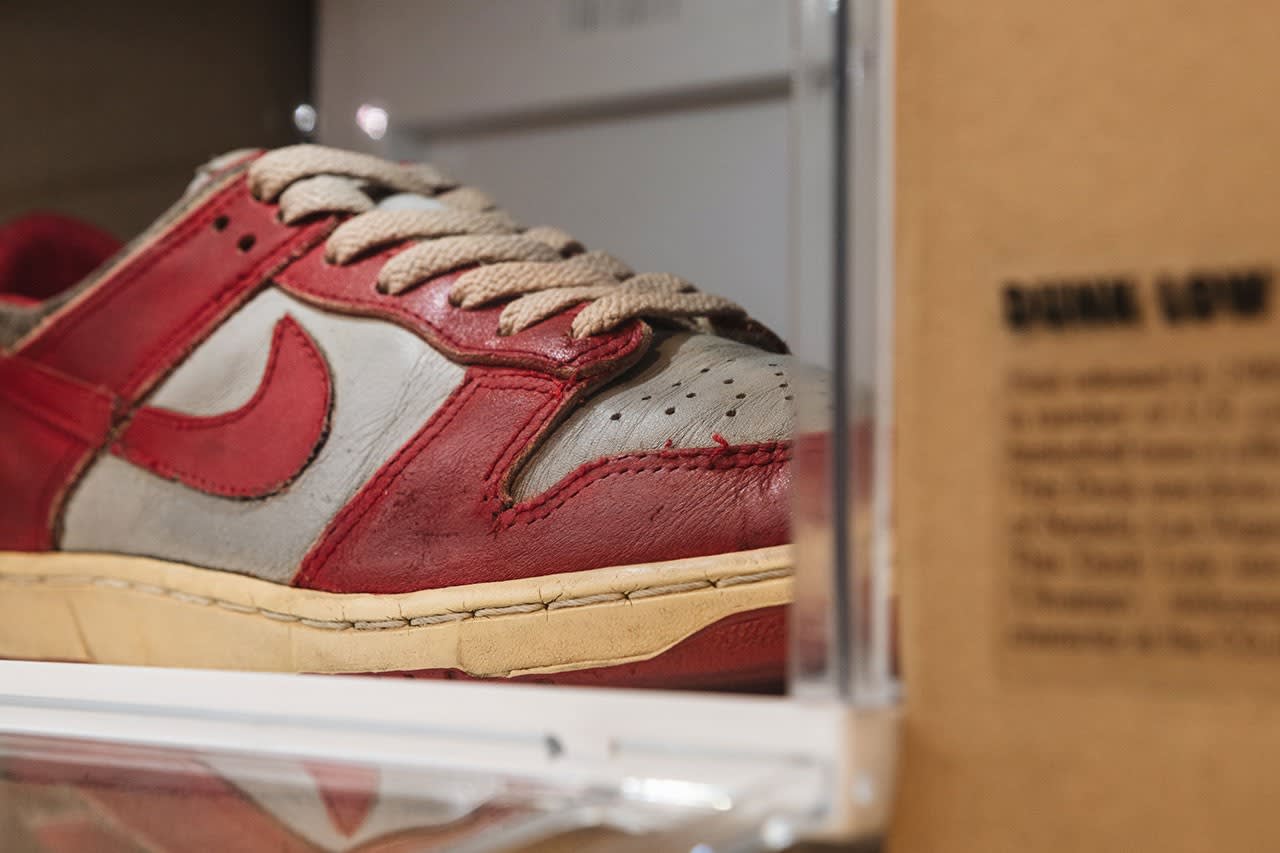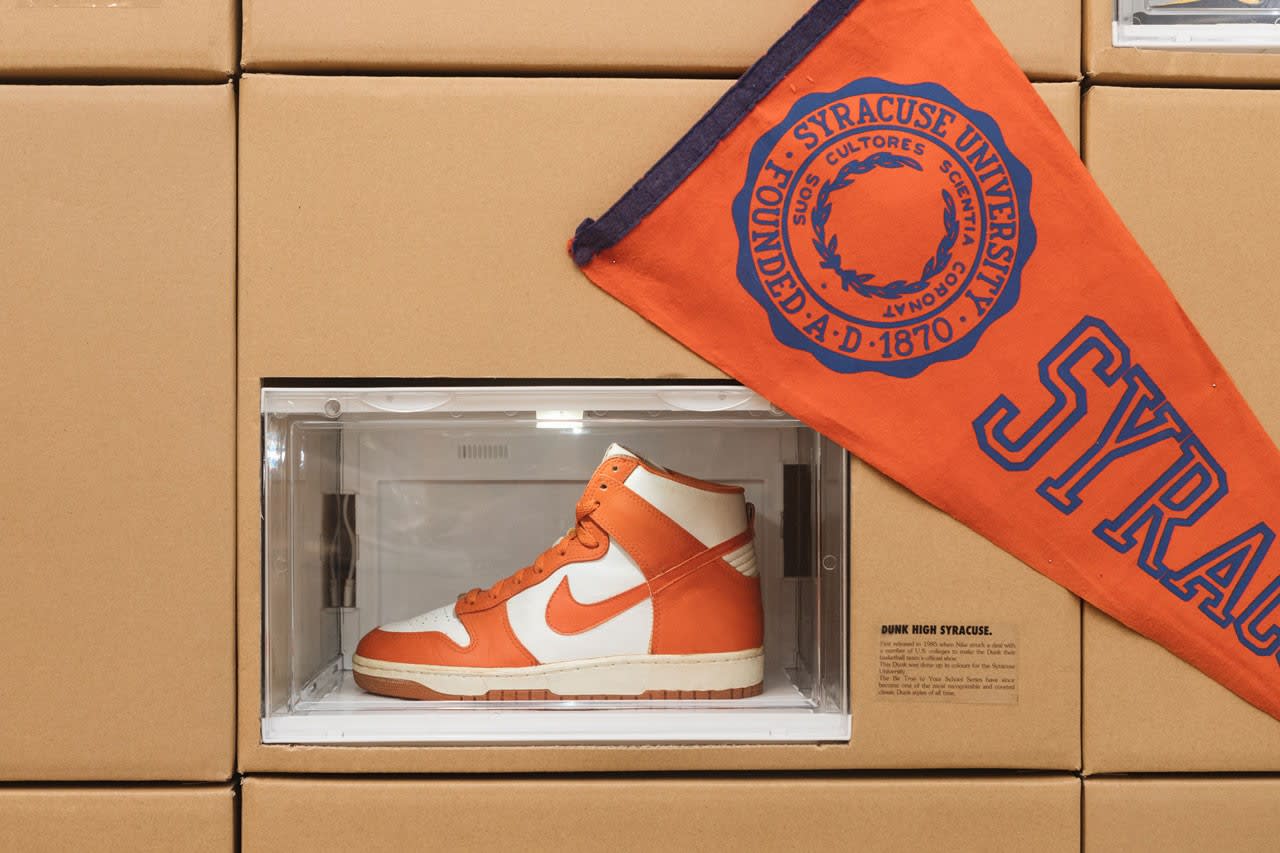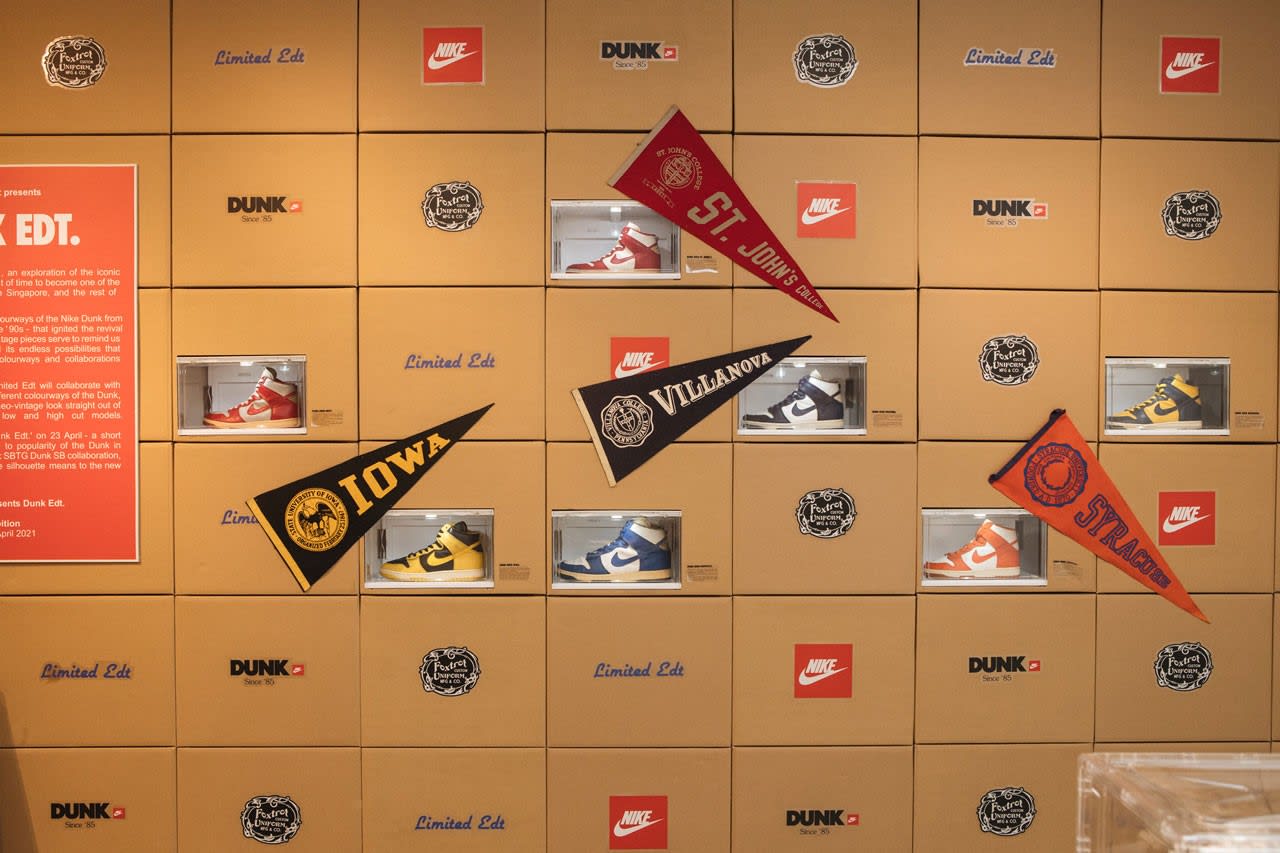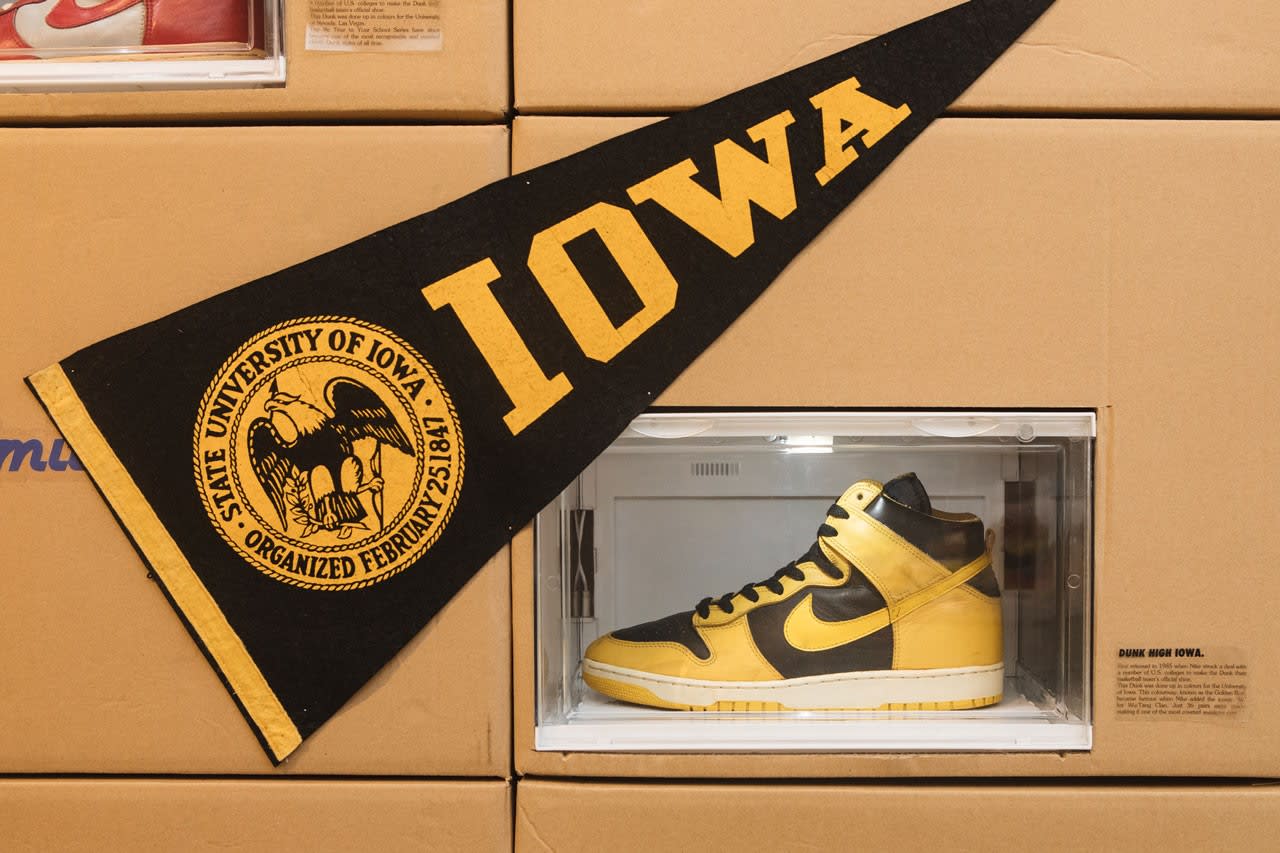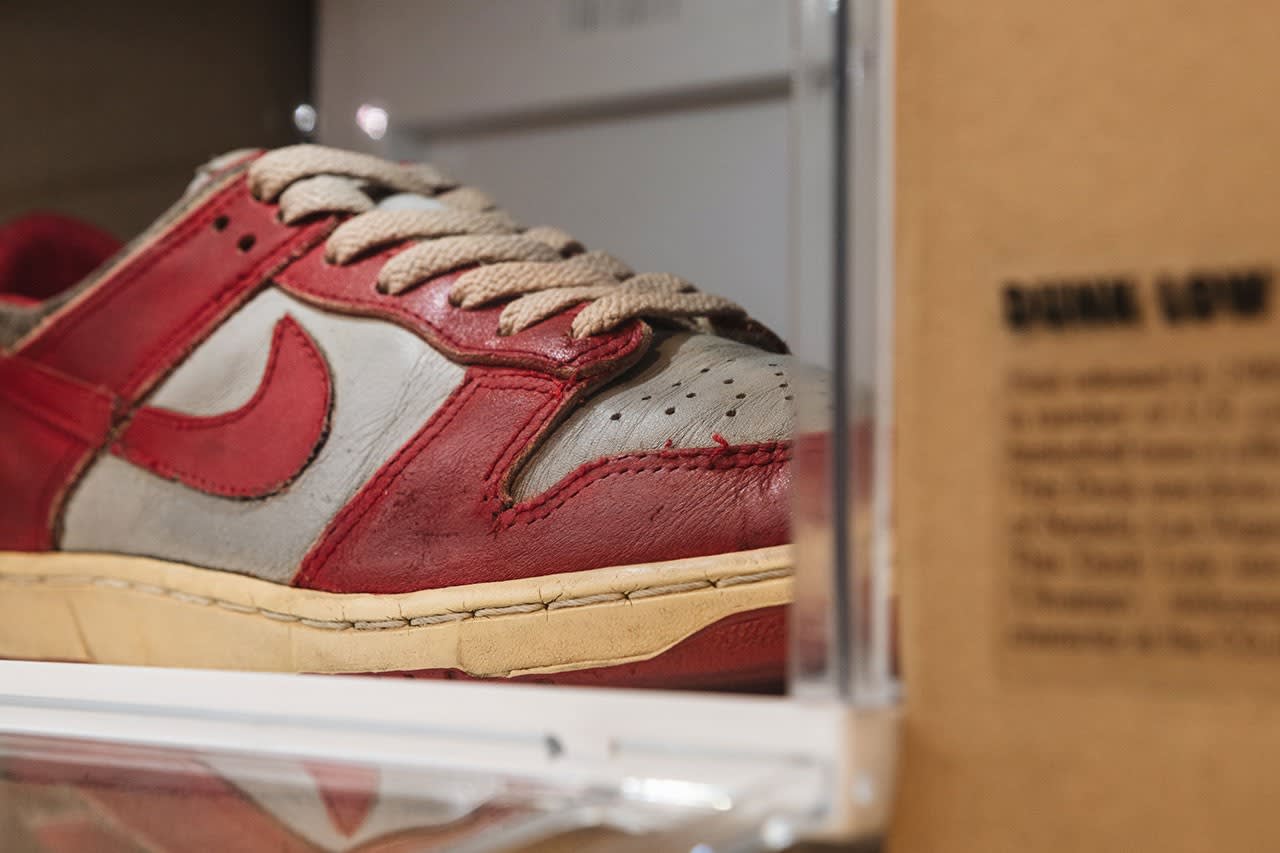 On top of all this, Limited Edt has brought Foxtrot Uniform in to create bespoke "neo-vintage" shoes. The duo are offering fans the opportunity to "age" nine different contemporary Dunks to achieve an authentically retro look, complete with flaking upper, yellowed midsole and Foxtrot's throwback laces. Of course, the laces, staining kits and some thematic socks can also be purchased separately. See these pairs at the very end of the blog.
Source: Hypebeast
Remove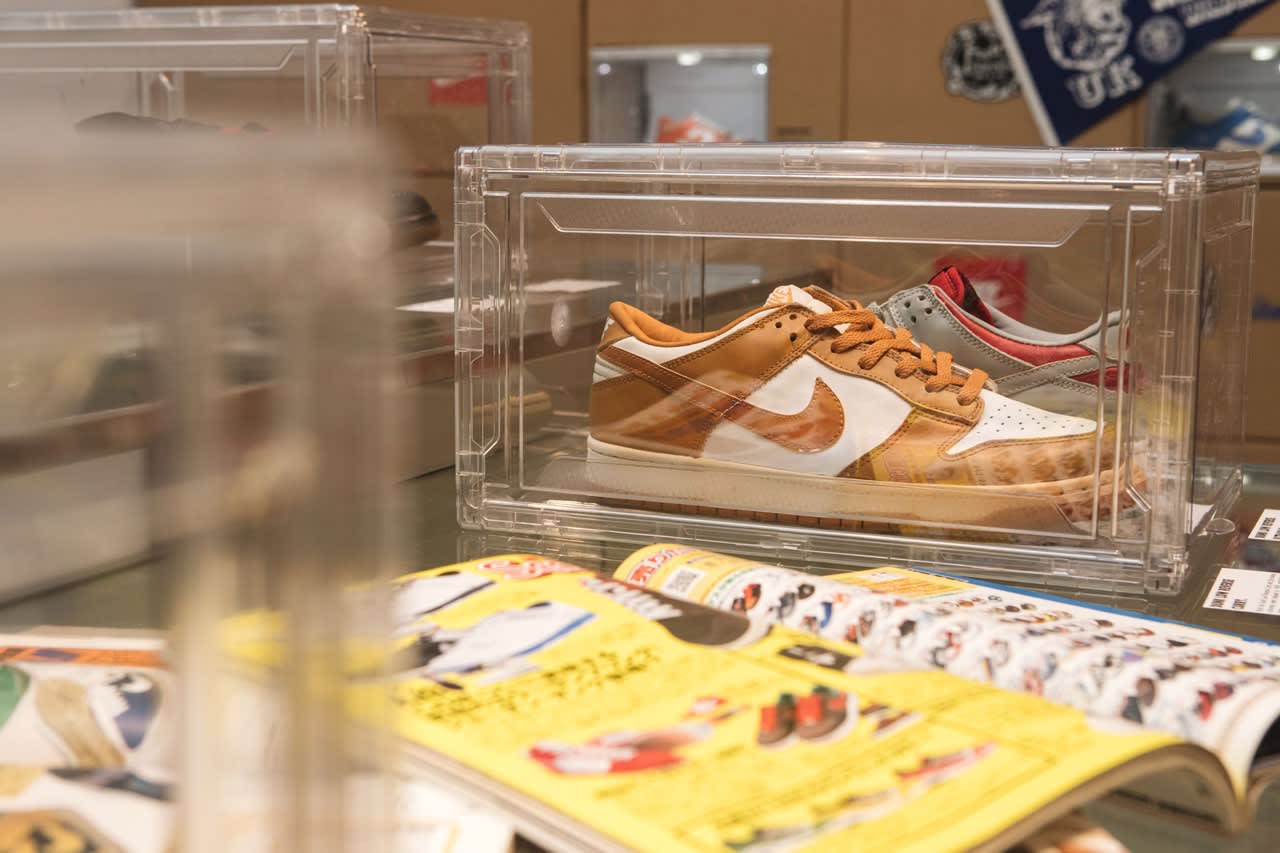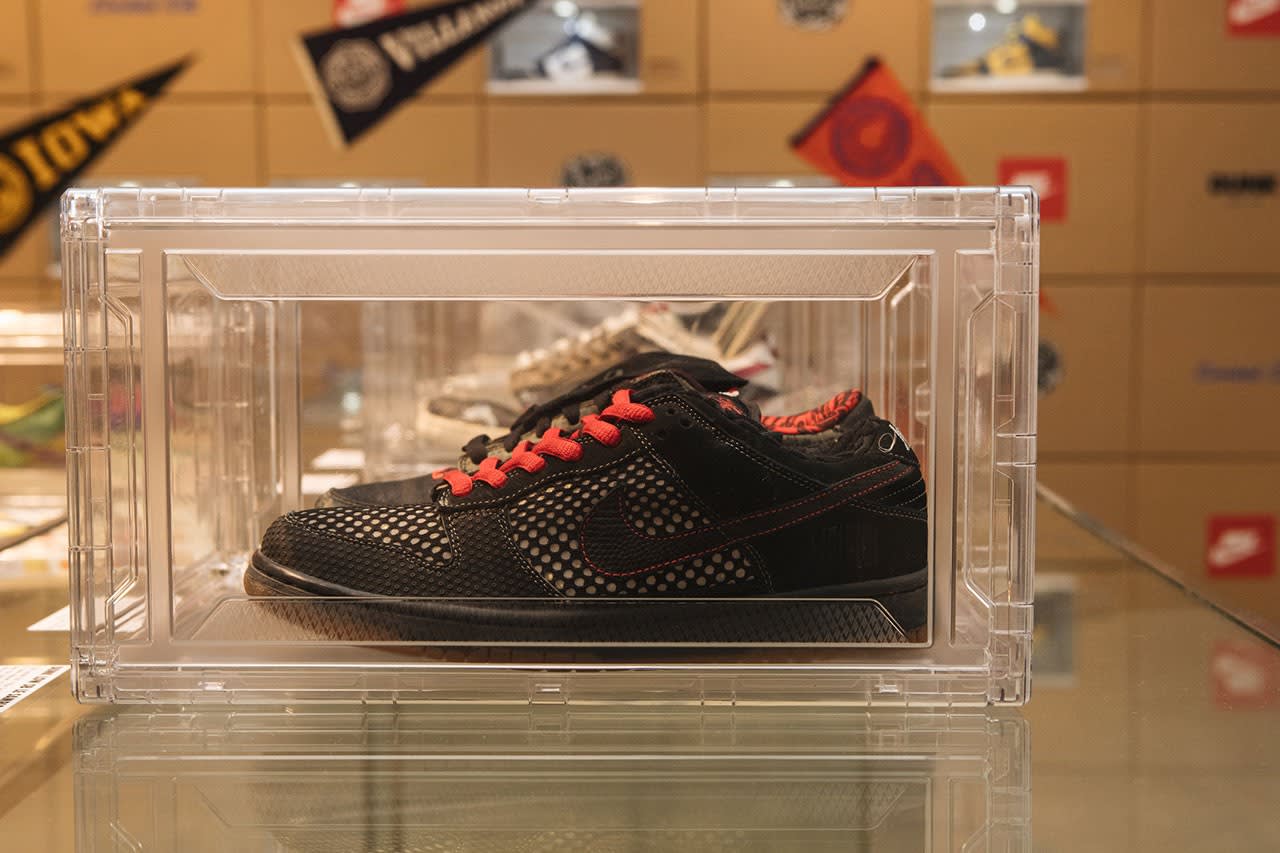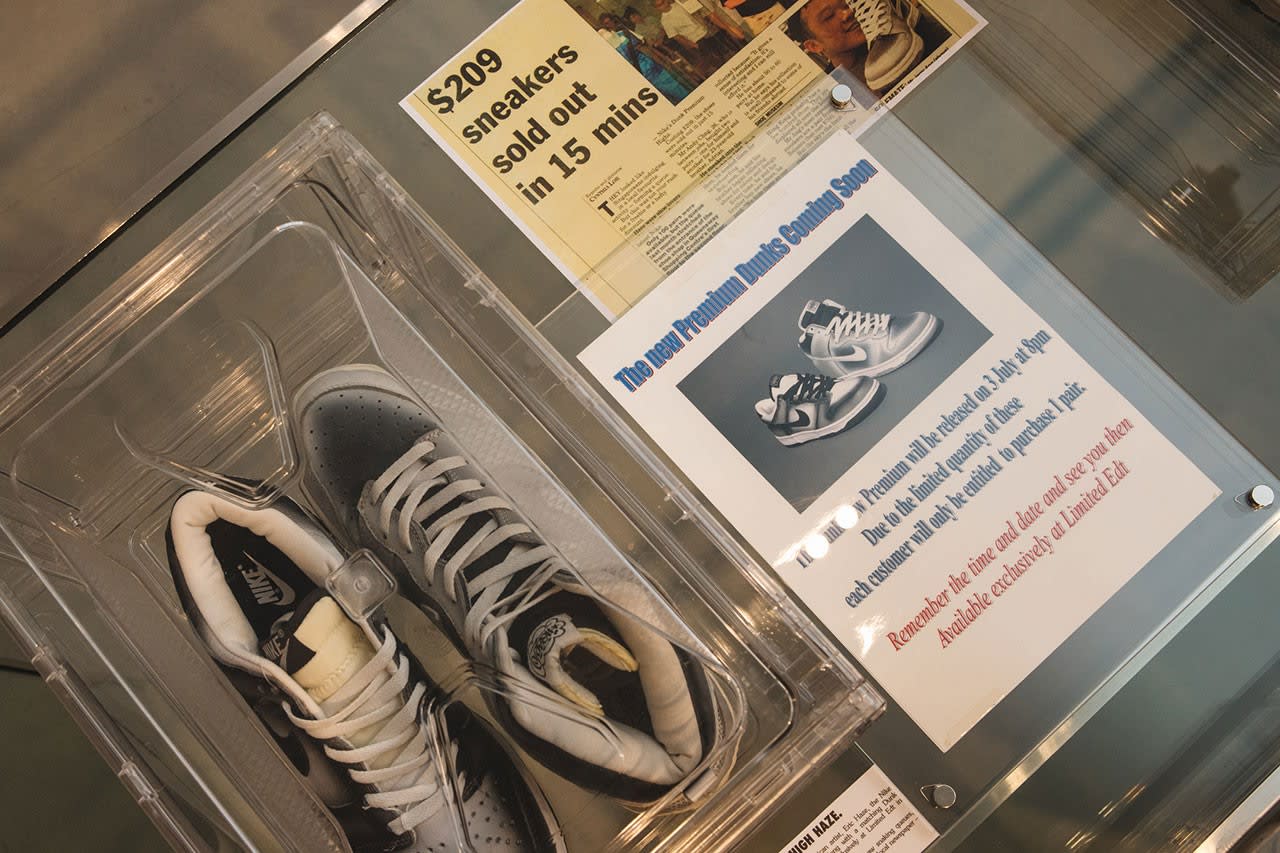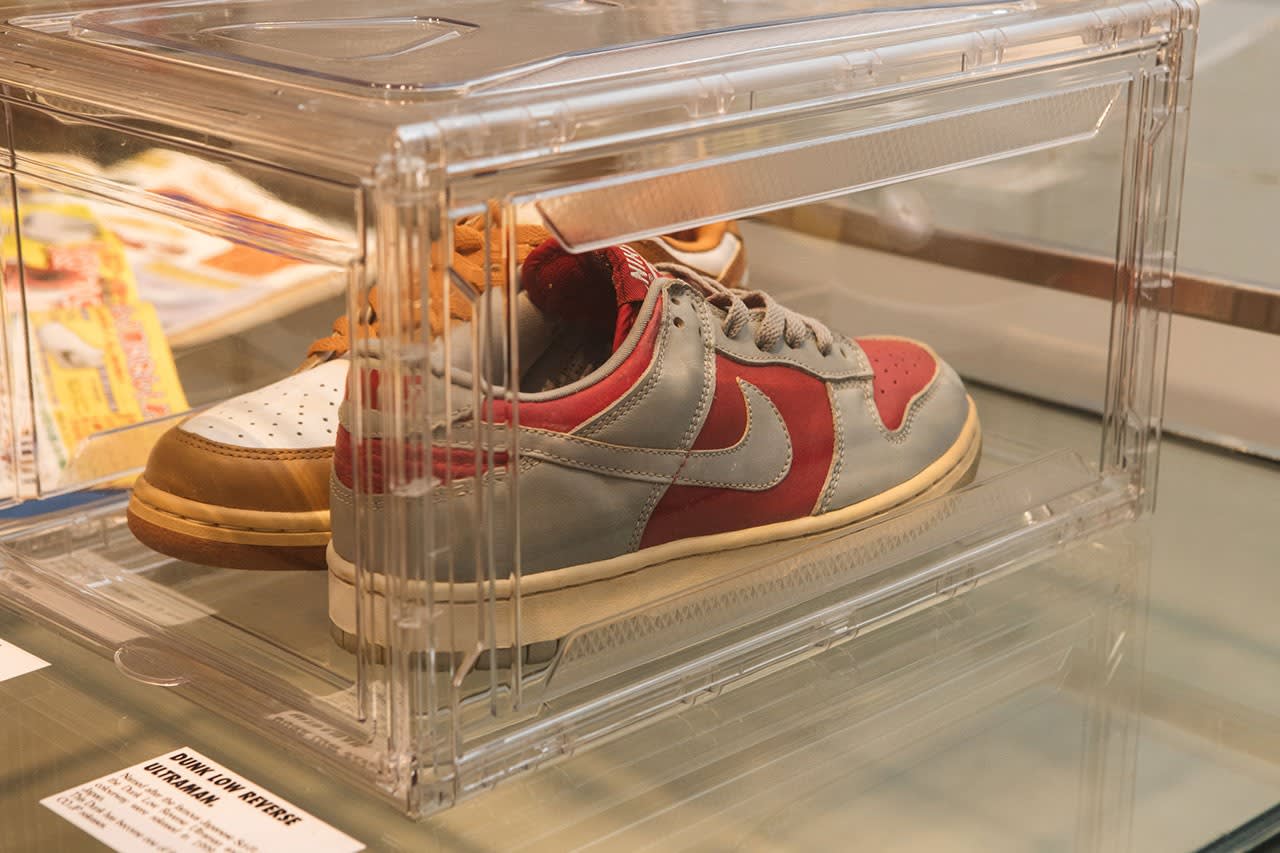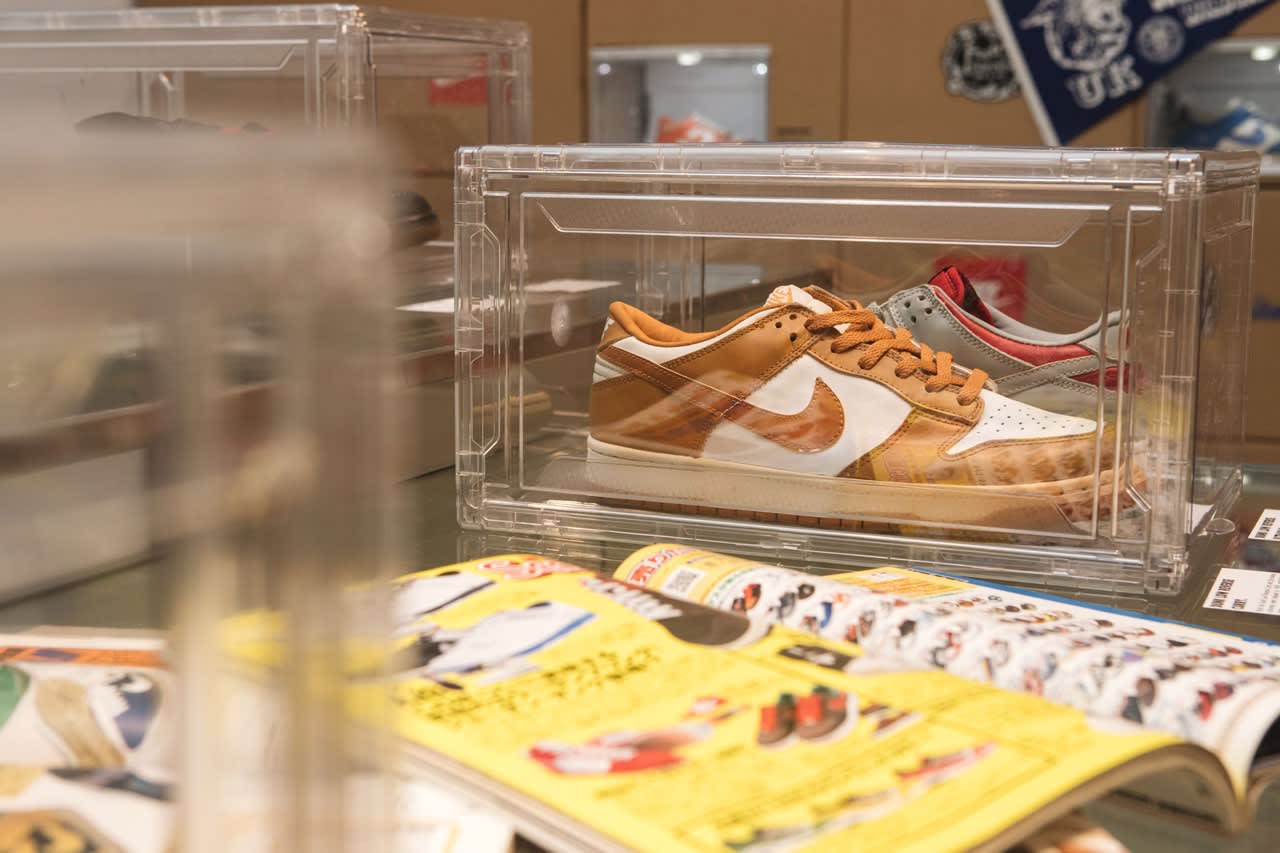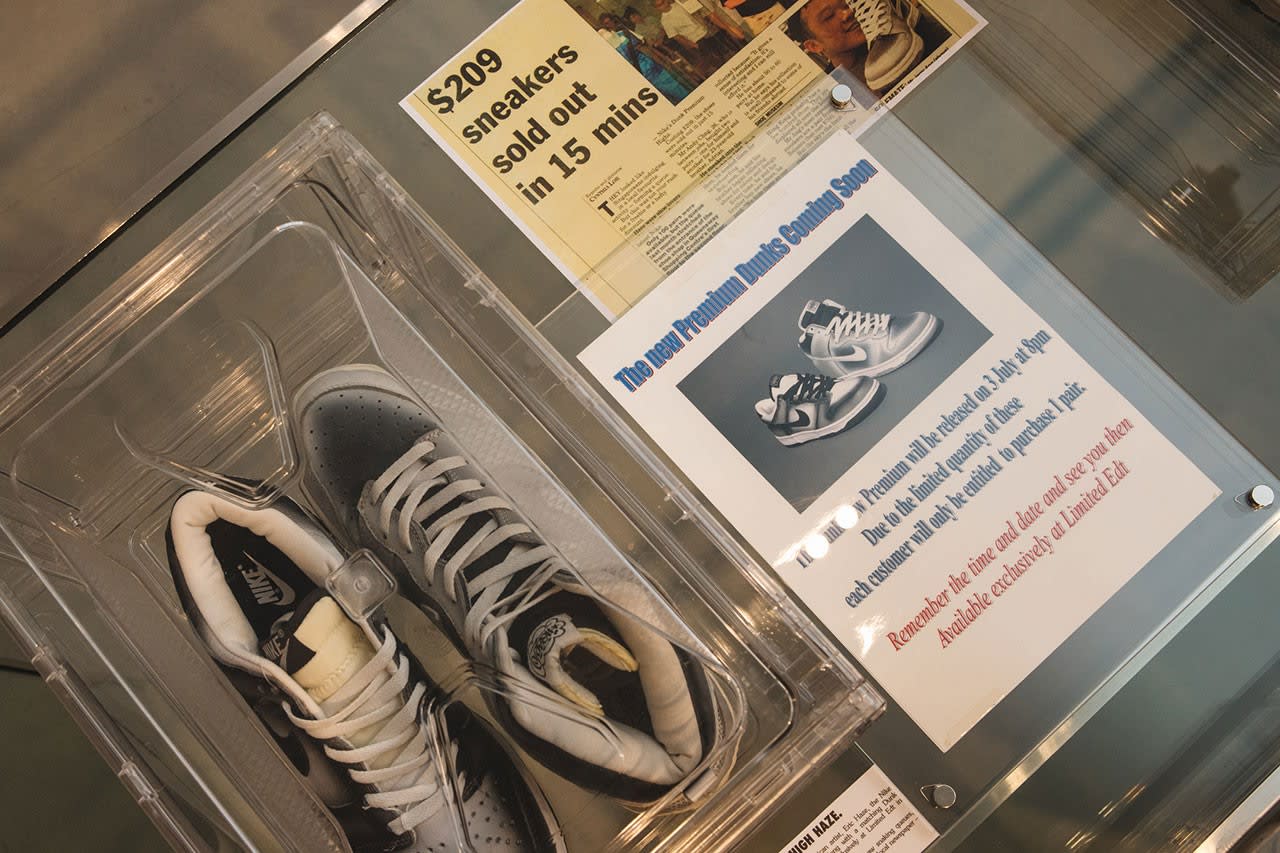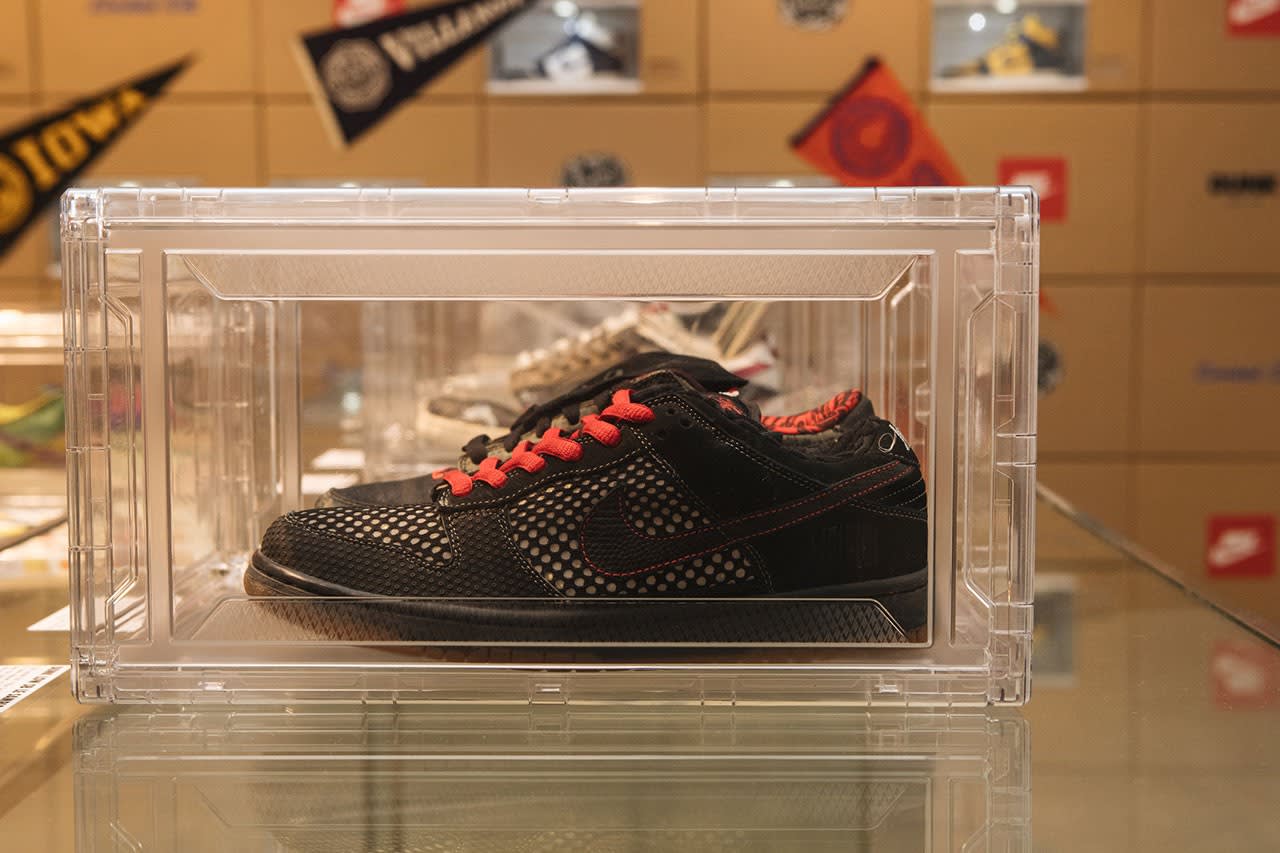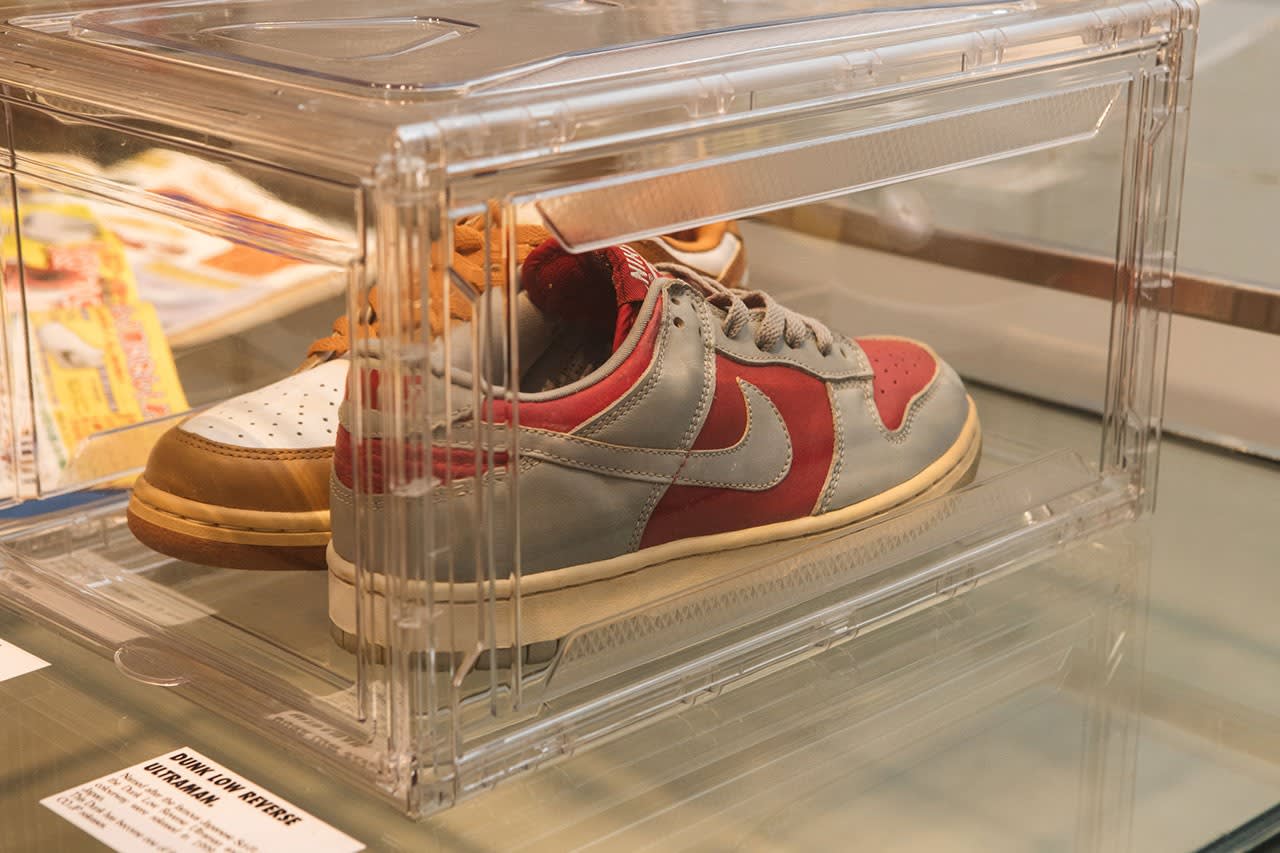 Remove