CTEMF 2020 'Friends & Frequencies'
Now in its 9th year, CTEMF has reacted to the shifting global climate by releasing a curated multimedia package entitled Friends & Frequencies for the 2020 installment of the festival.
Friends & Frequencies is a comprehensive package that includes a compilation of over 130+ tracks curated in line with the festivals multiple stages, a pack of digital artworks adapted for your screen, an insiders guide to Cape Town's most beloved institutions, all celebrated by 15 live performance videos shot at the iconic Two Oceans Aquarium in Cape Town, South Africa.
Remove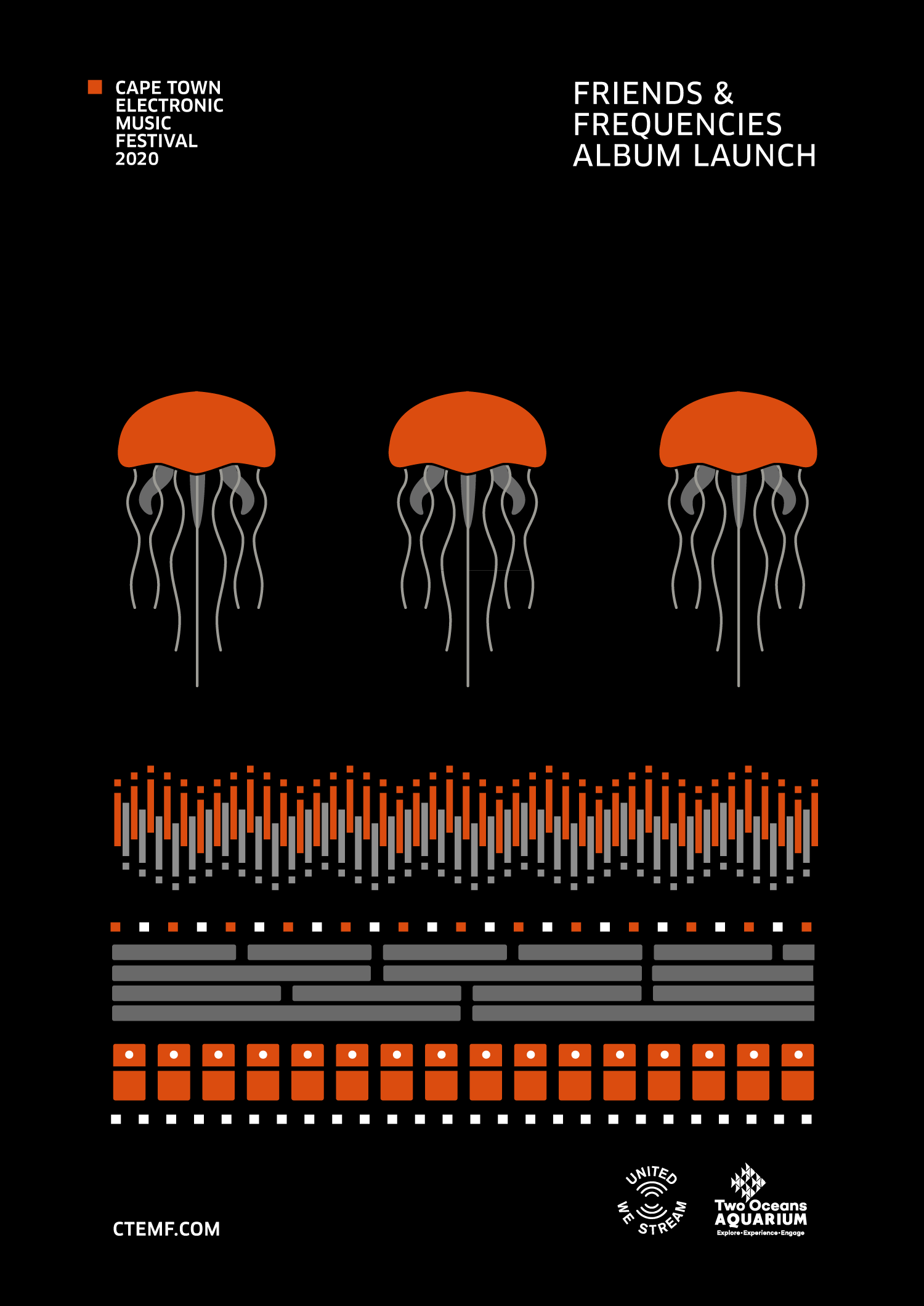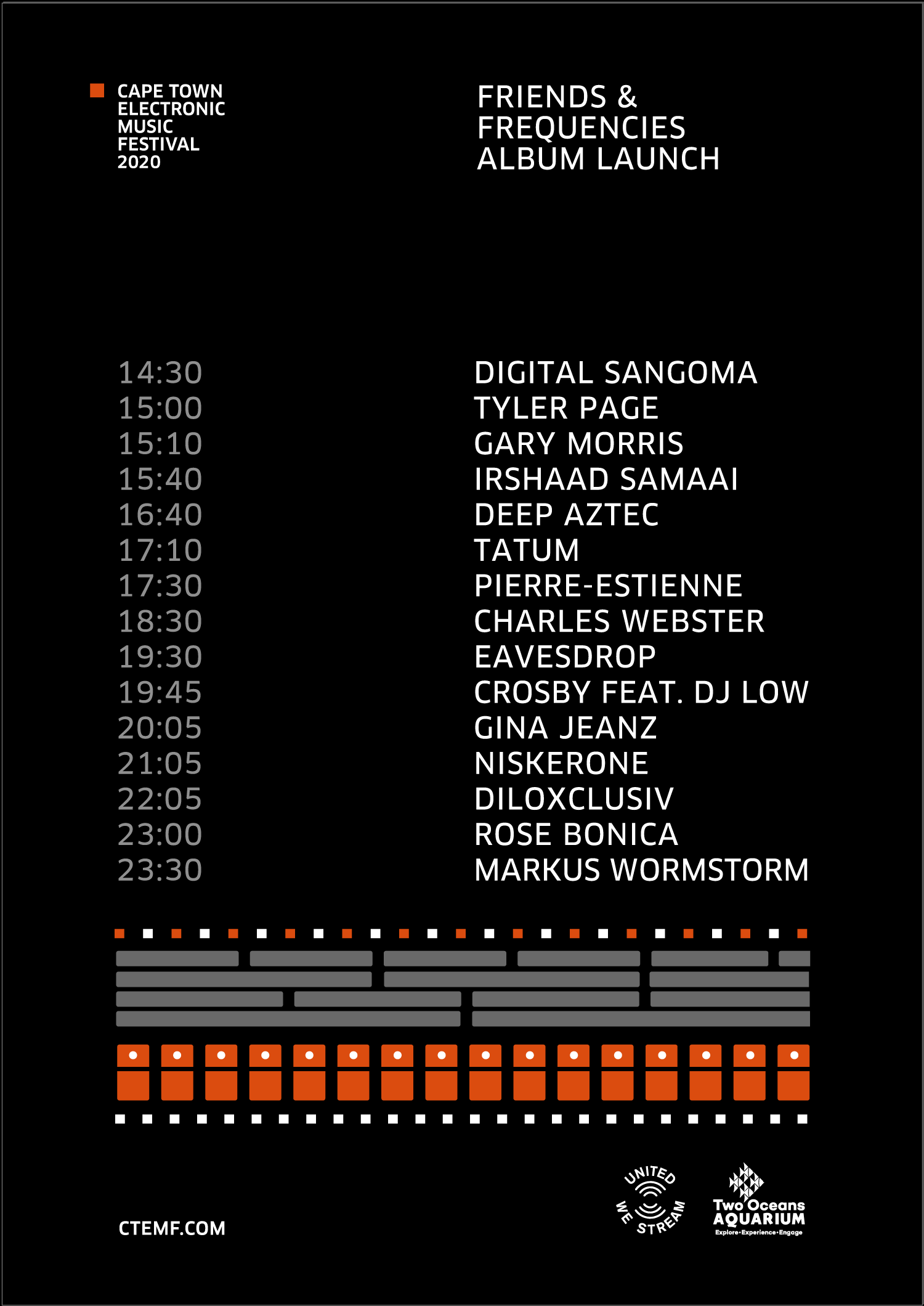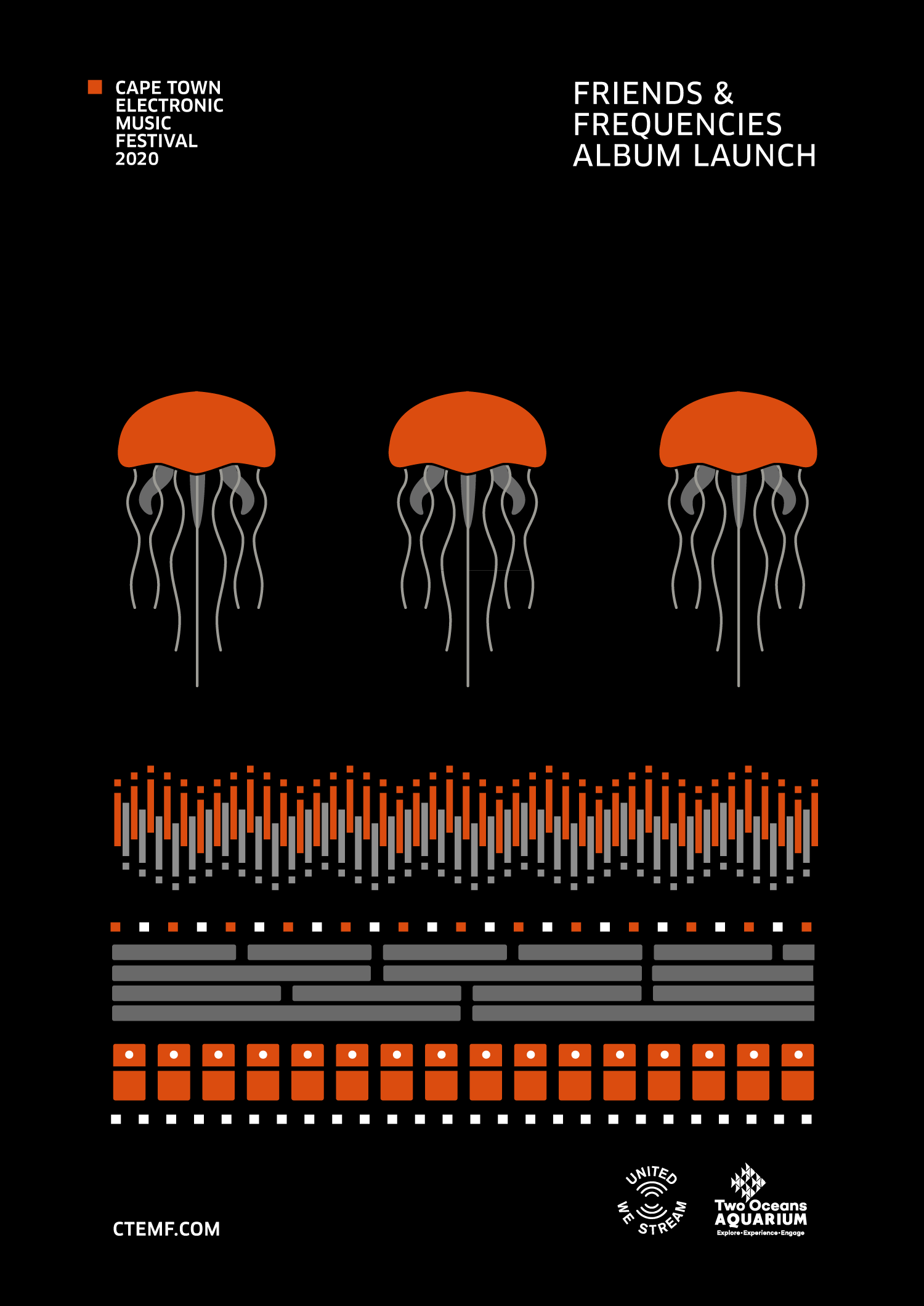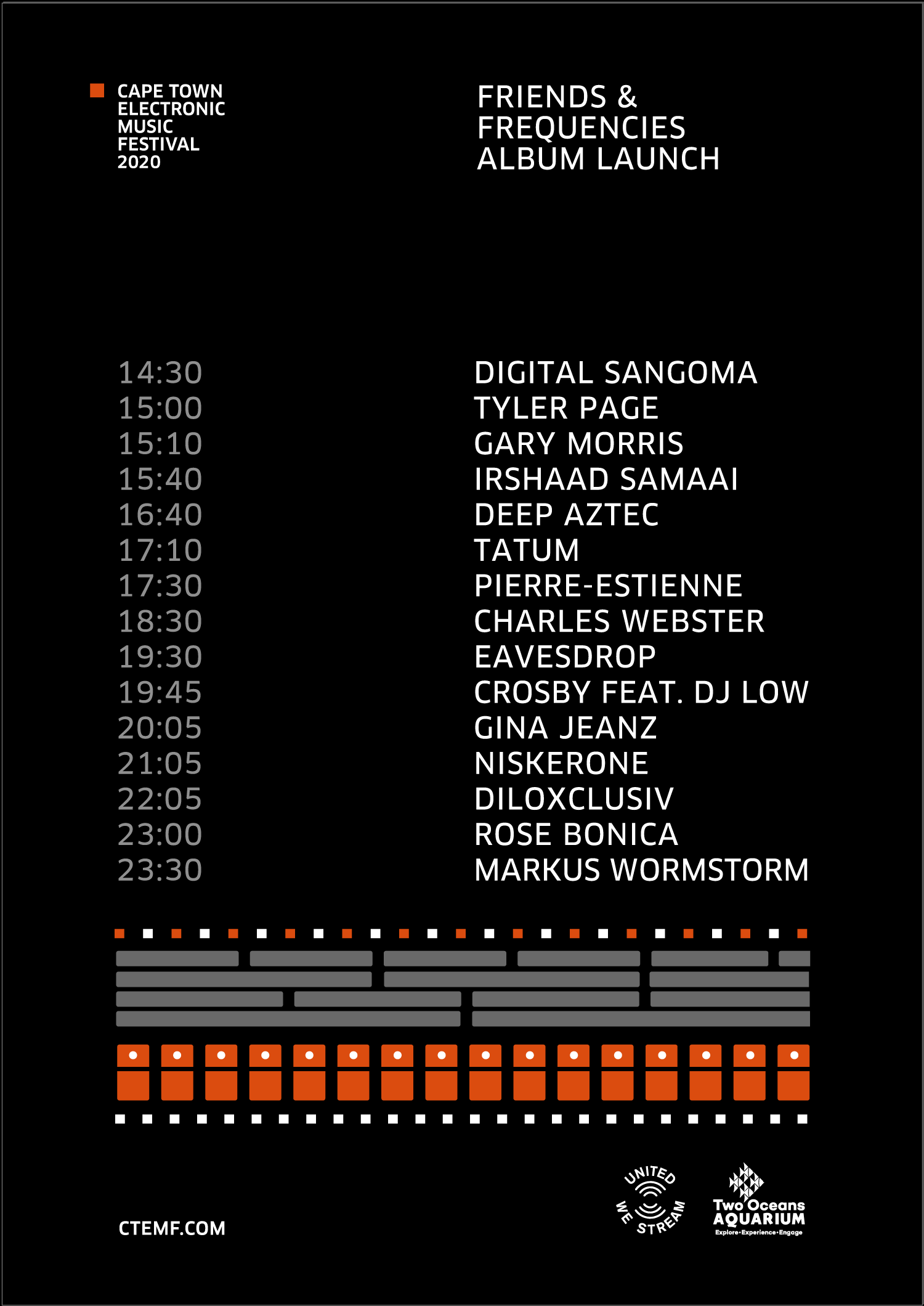 We felt it is imperative to come up with an initiative to support the artists and industry which has supported us over the years.
Friends & Frequencies will be available for sale at $10 (USD) exclusively via their website & Bandcamp, with the sole objective of raising funds for artists involved and the creative industry supply chain via the partners, Feed Our Crew.
Friends & Frequencies goes live starting with the performance videos on Friday 04 September 2020 at 14h30, streaming via Facebook and in connection with their global streaming partner United We Stream.
Follow CTEMF on Instagram @CTEMF and on YouTube here