BUSHFIRE BRANDALISM: Guerrilla Art Against Climate Change in Australia
No one can forget the rapid bushfires that took over Australia in 2019/2020 and reportedly killed 1 Billion animals. While news outlets have moved on, it's the people in Australian that are still angry. They denounce the lack of media coverage and the little care that the Australian government puts into cutting the climate crisis. Some might remember that Australia was part of the group of countries that withdrew from the Paris Climate Summit in 2015. So, since the AUS government isn't talking about climate change, especially after the bushfires, 41 artists, creatives and volunteers have taken the matter into their own hands.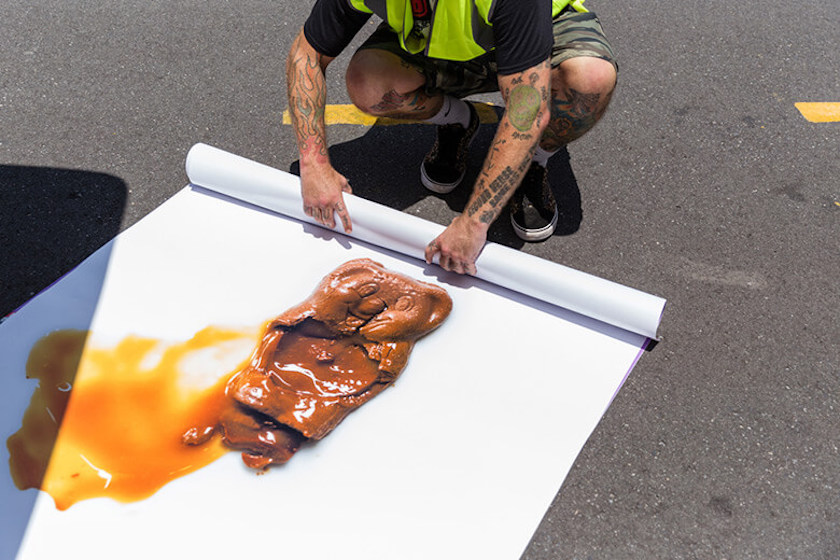 With the notion of "when the law is unfair, illegality is a duty", the artists took over the streets of Sydney, Melbourne and Brisbane to create largest outdoor art exhibition in the country last week. The original designs focus on a variety of topics, ranging from criticism to the fossil fuel industry, the courage of local firefighters, climate change denial by politicians and the destruction of the country's unique flora and fauna.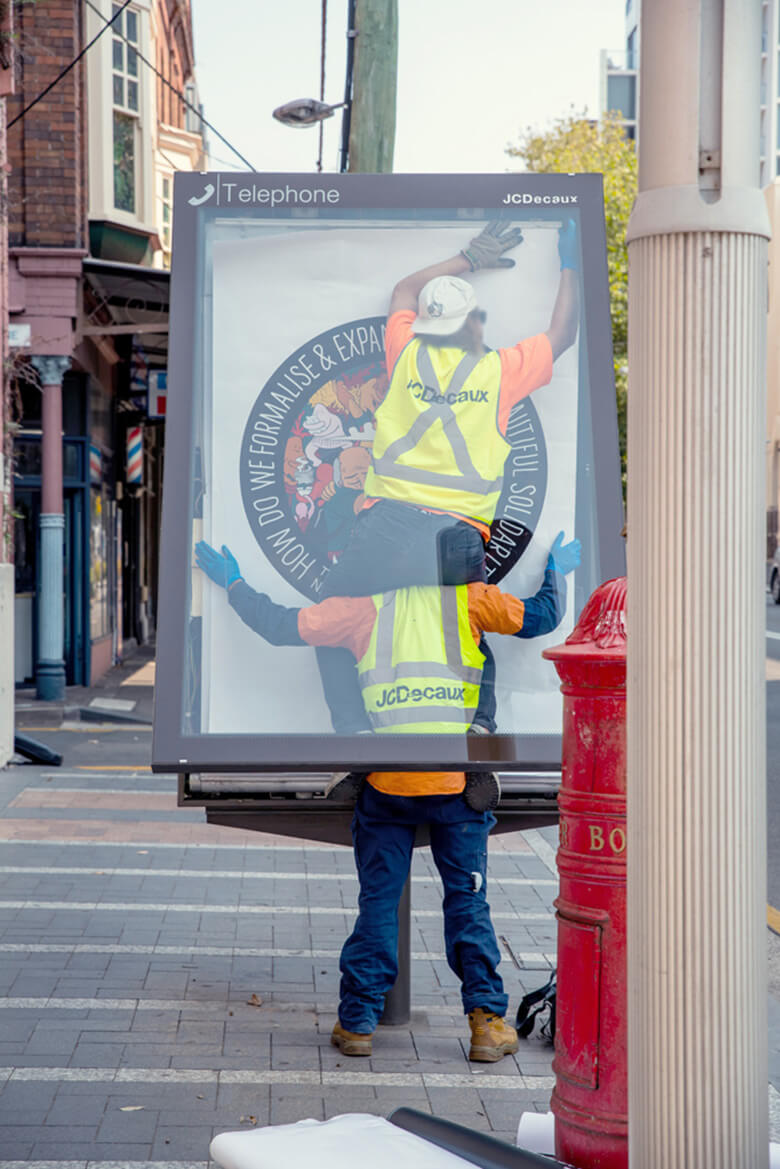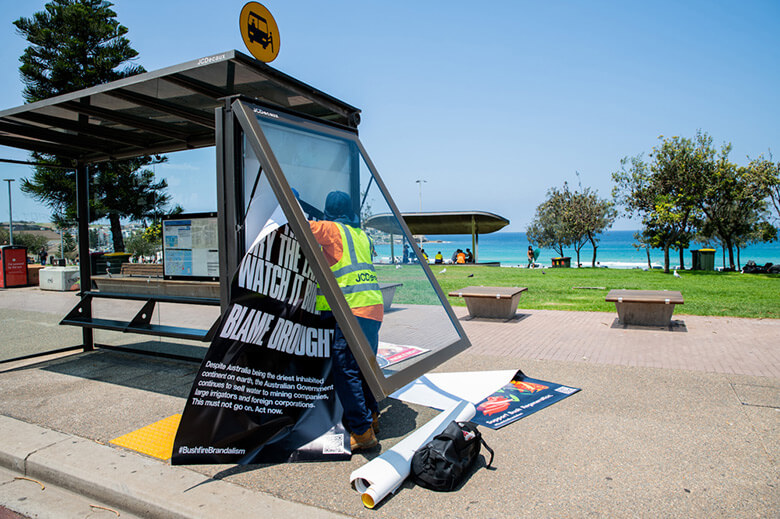 Posters have been installed at local bus stops and similar advertising spaces and promote, through the QR code, direct access to relevant information and more than 30 charities that are fighting the problem. The artists hope to raise awareness about the underlying causes of this abnormal fire season and the actions necessary to prevent and control it in the future.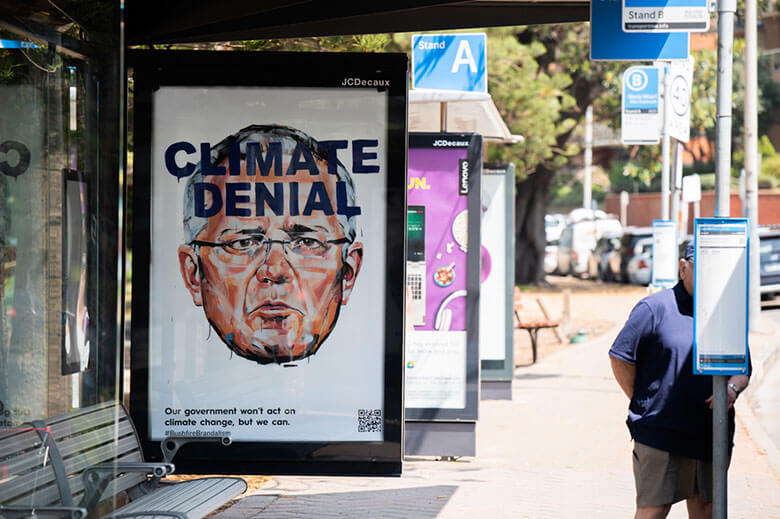 In the press release, the artists express themselves, "as a collective group of Australian artists, [who] have been forced to claim public advertising spaces with signs that speak of the Australian government's inaction on climate change and devastating forest fires. We do not accept that this situation is "business as usual". We are making these problems visible in our public spaces and in our media; monopolised areas by entities that maintain conservative climate denial agendas. If newspapers do not print the story, we will do it!" - Brandalism Bushfire.
#BushfireBrandalism from Partier Bresson on Vimeo.