Bertier: Luxury Jordan 1 Customs Hand-Made in SA
In recent years, the sneaker industry has seen a number of custom-made luxury takes of the iconic Jordan 1 model. World-renowned people like The Shoe Surgeon definitely come to mind. These customisers elevate the beloved Jordan 1 to new heights with luxury materials and premium craftsmanship, allowing you to flex with that 1-of-1 AJ1. But what if we told you there is a local brand that's killing it with the absolute best premium and luxury materials with the best hand-made craftsmanship?
Remove
Bertier started in 2020 by Jean-Laurent Teplitsky, a classically trained bespoke shoemaker. The brand is a culmination of the founder's two decades of experience shoemaking, travelling to ateliers and factories in France, Spain, Japan and England to hone his craft. After several apprenticeship's at Corthay in Paris he decided to come home and begin his own brand. Read about Jean and his brand below!
Remove


What Bertier Do?


Having serviced mostly international clientele Jean decided to try his hand at modern customizing. A sneakerhead at heart he decided to start on the Air Jordan 1. Each pair has only been touched by one pair of hands.
The combination of material in each pair is unique. To create a pair, Bertier start by completely deconstructing the shoe. Then the materials are chosen and put together. All components are hand cut, glued, stitched, hammered and edge stained. The AJ1 silhouette has seen many interpretations over the years. Theirs draws on all of the best parts. Keeping true to the 1985 original.
Remove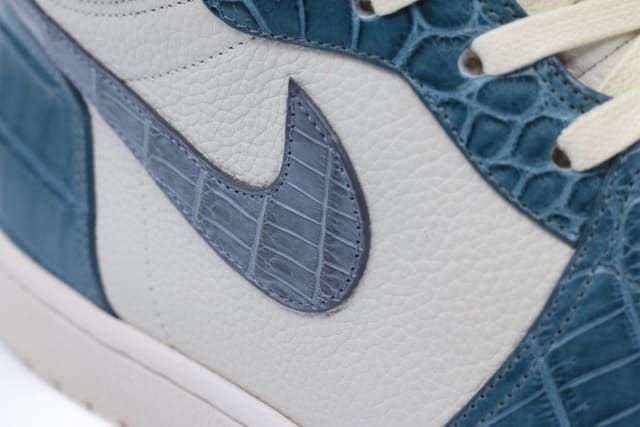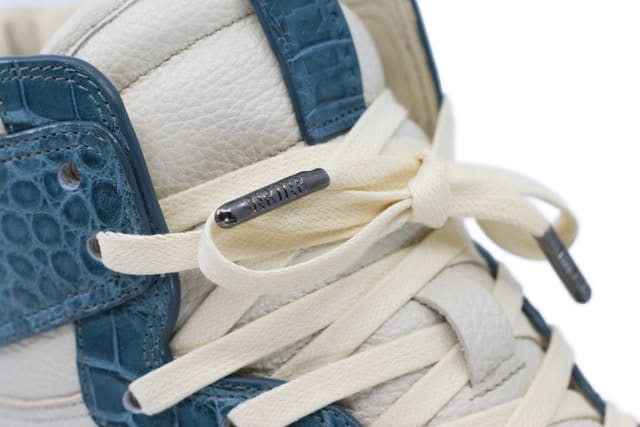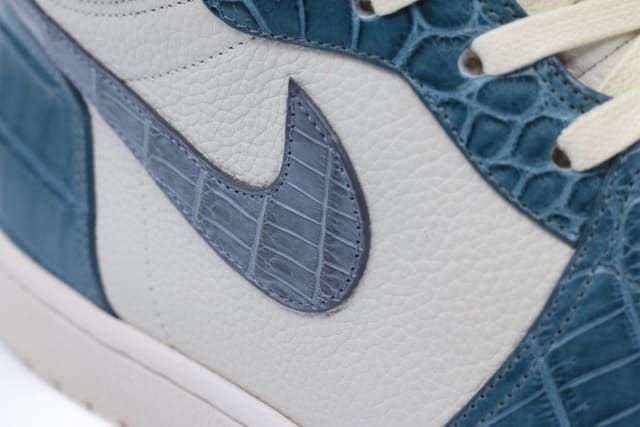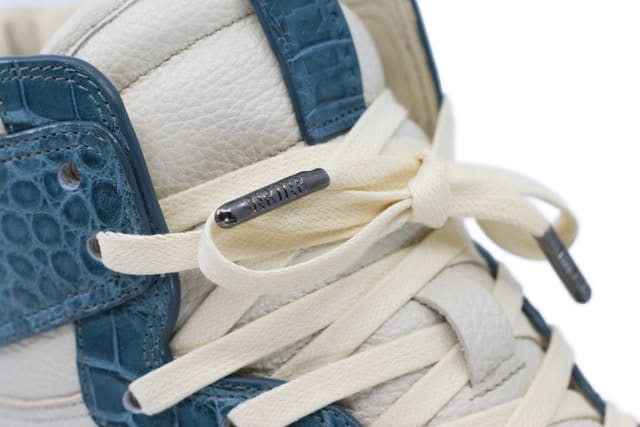 How Bertier Do It?


We start with an authentic pair of donors. Then we completely deconstruct them. Materials, colour way and spec are locked in. All patterns, plotting, cutting, skiving, gluing and assembling are done by hand. The only machine used is a 1960's Pfaff sewing machine for the upper construction. One donor, one pair.
Remove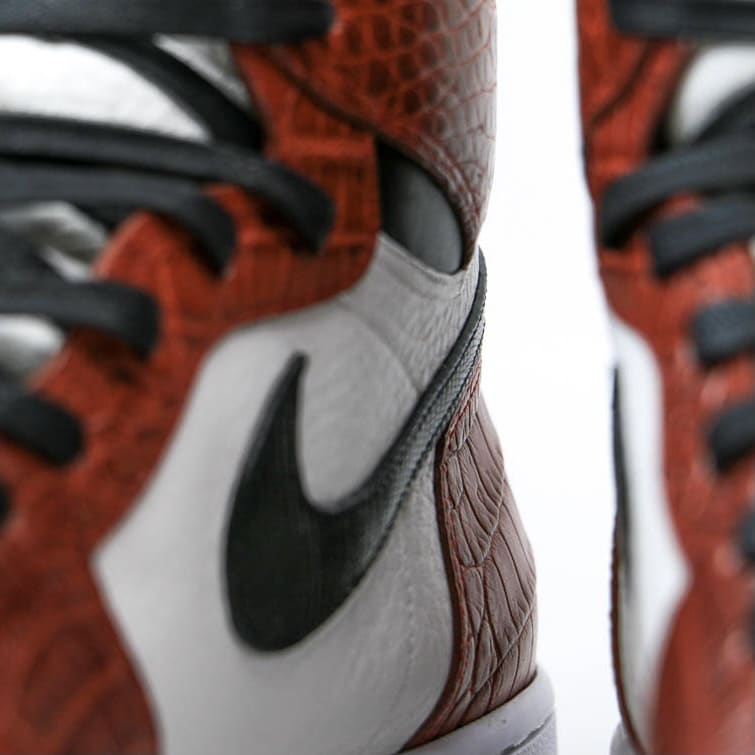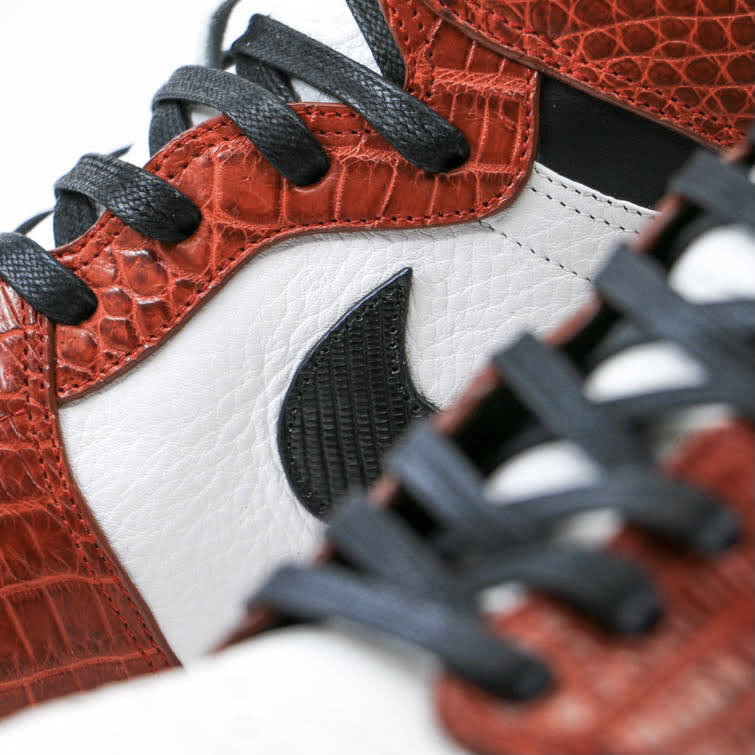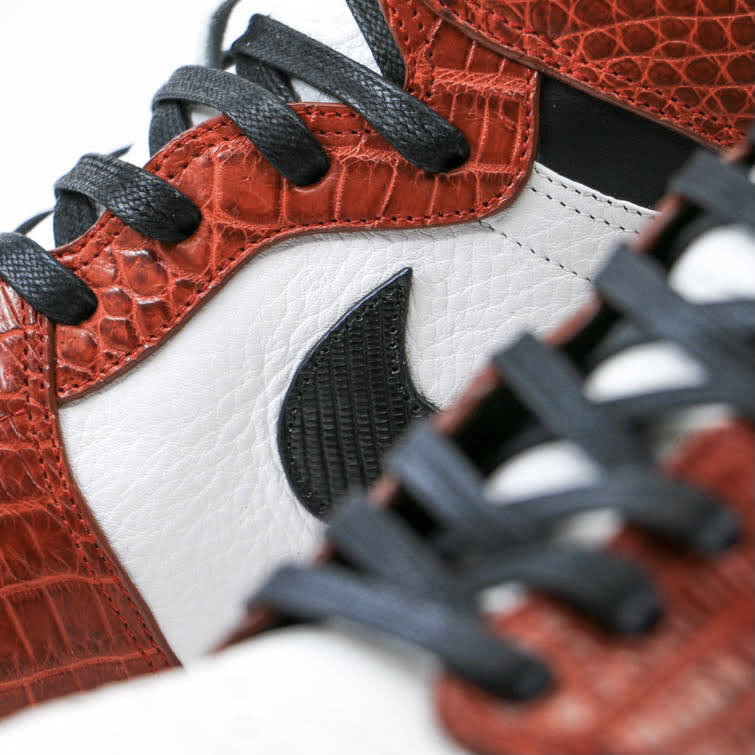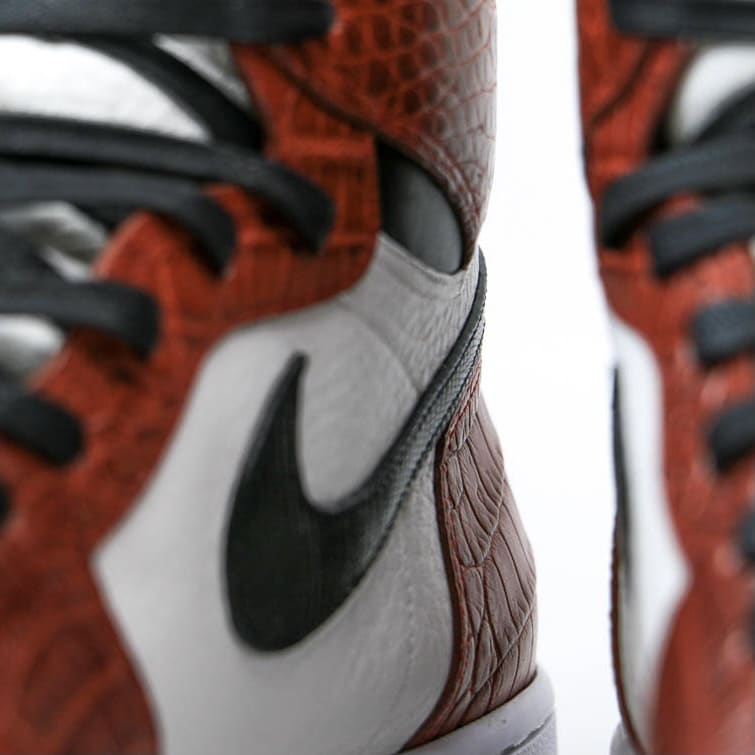 Why the AJ1?

As a kid these were they were the holygrail. A cult classic, we have focused on the 1985 OG version. We have created our own interpretation using our favorite elements.

Remove

What Materials Do Bertier Use?

A large part of the process goes toward sourcing quality materials. All the Nile Crocodile is local. We use as many South African products as possible. Bertier AJ1's are made to last. Materials are consciously sourced. Traceability and quality are of the utmost importance.



Bertier currently has 4 four slots a month for custom sneakers. The lead time is 6-8 weeks.
Follow him @BertierCustoms to stay up to date with his creations.
You can also see Bertier amazing work in person at Story Cape Town right now - 166 Buitengracht Street, Cape Town City Centre, Cape Town. There is also a Johannesburg location in the works so be sure to stay tuned for that.
Remove