Andre Saraiva: Mr. A Uncovered
André Saraiva is a world-renowned graffiti artist, creative director, and entrepreneur. A true multidisciplinary, we've stocked Saraiva's limited edition Montana can in the past and just dropped his latest collaboration with adidas. Here's a brief history of Andre and his Mr. A creation.
Remove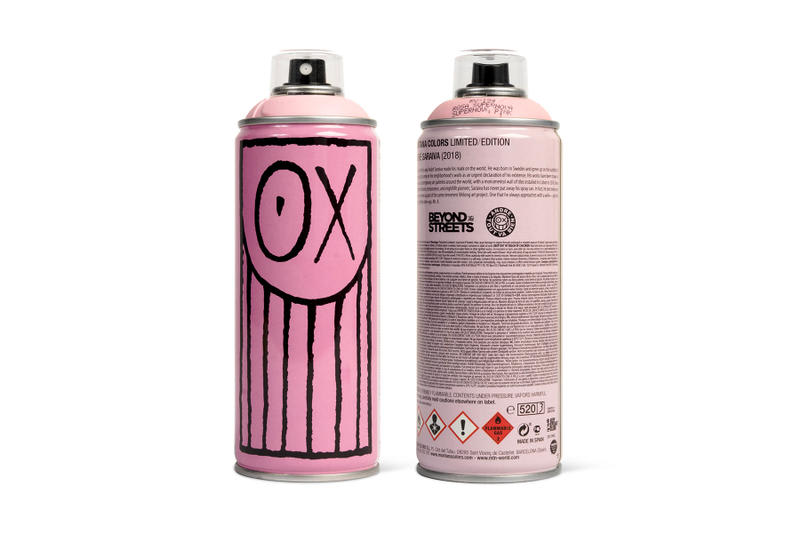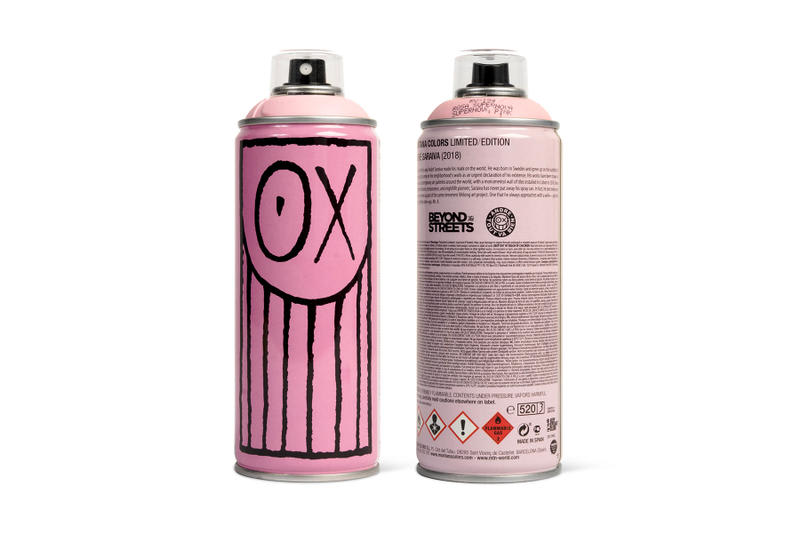 Born in Uppsala, Sweden, André grew up on the outskirts of Paris where he fell in love with graffiti from the age of 13. Finding his creative outlet in 1986, Saraiva began tagging his name all over Parisian surfaces, creating his alter-ego Mr. A in the process. He became identified with this iconic, cartoonish character: a round-headed figure with long limbs and a circle and a cross for eyes. The character was seen extensively in Paris, earning André a reputation as a dedicated street artist in the area.

Remove
"According to André, he has drawn approximately 300,000 Mr. A characters since the inception of his career."
Remove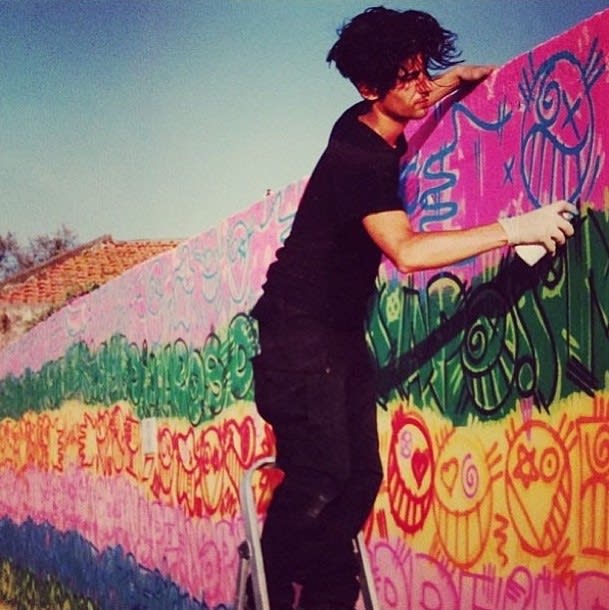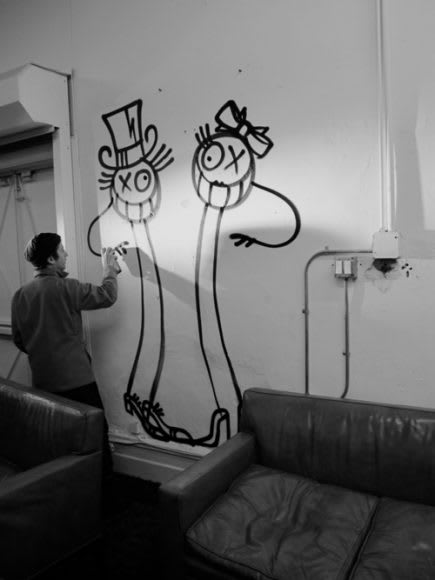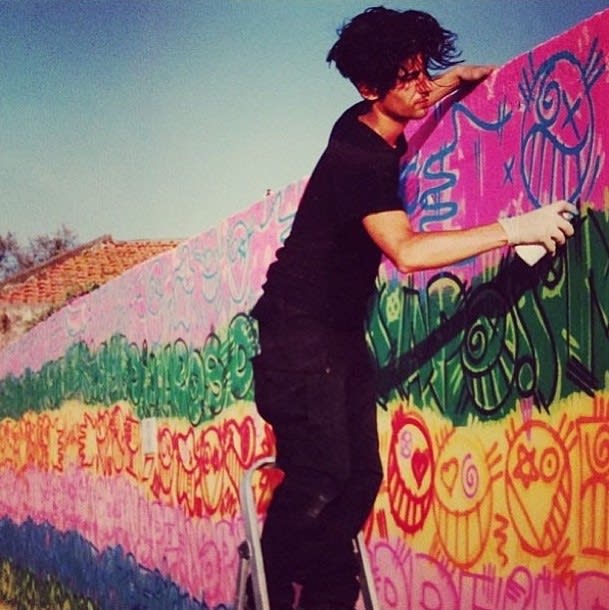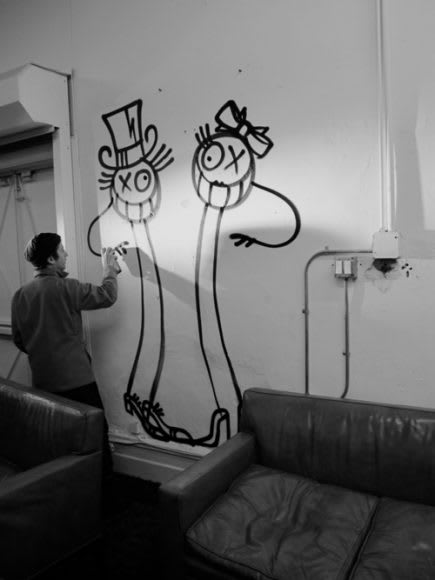 Saraiva was active in the early Parisian graffiti movement, alongside Space Invader and Zevs. Now identified by his iconic, cartoonish character, Saraiva began a performative project called "Love Graffiti" in 2002. He would spray paint the name of someone's lover at an address of his or her choosing. His later works continued to employ this line, text, and clean-edged geometry. Another big moment happened in 2012 when he created a large-scale installation titled Andrépolis, resembling a city based on Paris and New York in miniature scale with neon lighting. This was the start of André taking serious steps to expand his brand.

Remove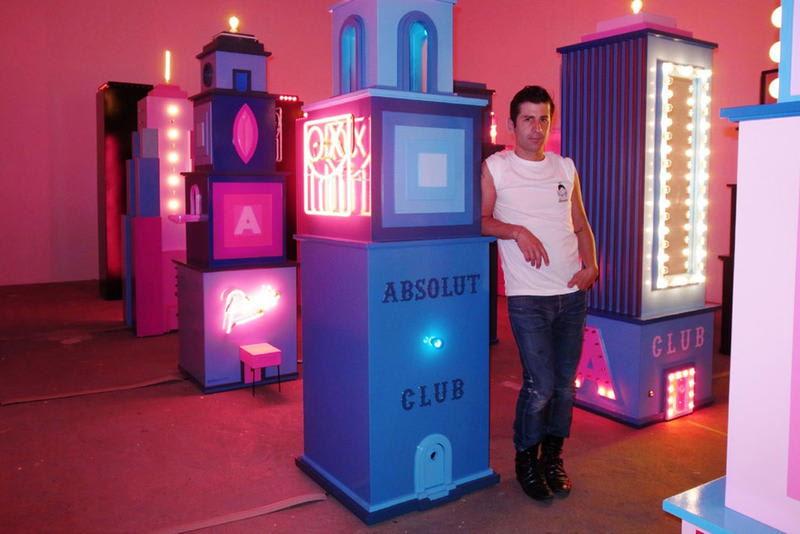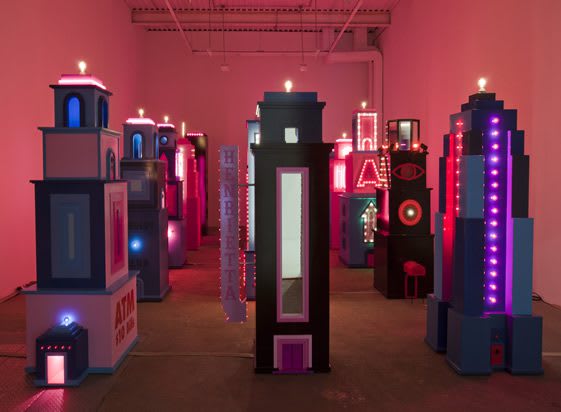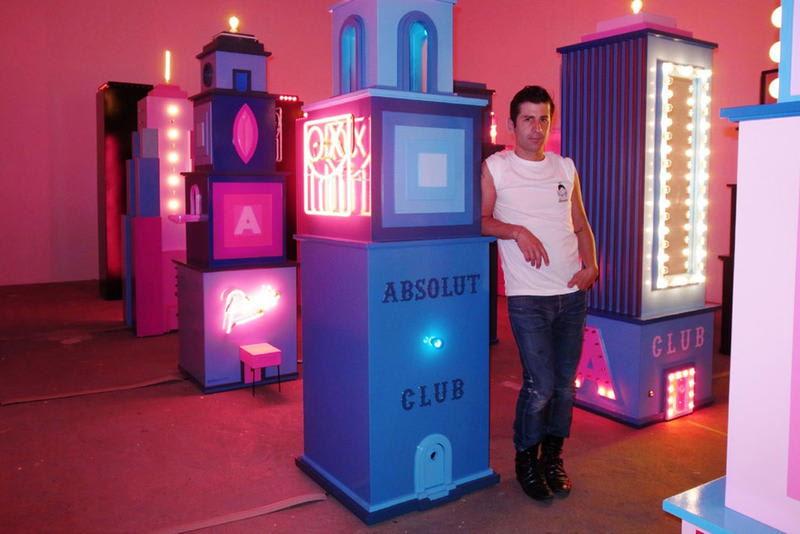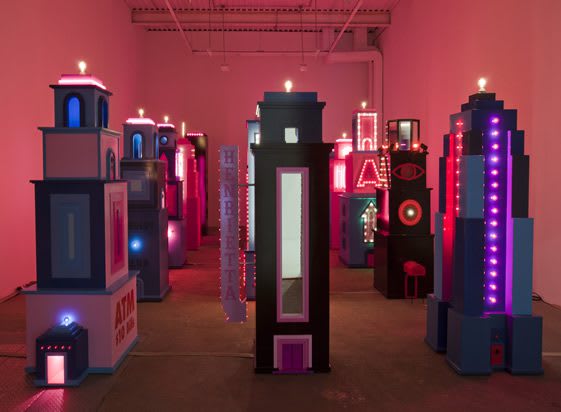 Hungry for more, André took Mr A and his vision into the nightlife and hotel world. In 2016, Andre took over Hotel Amour in Paris, partnering with friends Glenn O'Brien, Olivier Zahm, and featuring works from Parra, Keith Haring, Petra Collin and so many more throughout the hotel. A true art lover's dream, the hotel features a spa, a cafe, an upscale brasserie and a cocktail lounge inspired by the Ritz's Bar Hemingway - all carefully curated by André Saraiva and his unique style. It's an art exhibition and functional building all tied into one. ''You could literally never leave,'' says Saraiva.
Remove
A serious entrepreneur with a love for hospitality and nightlife, Saraiva has gone on to open multiple nightclubs, restaurants and other spaces to express his taste in a functional way. He sees every one of his many ventures as part of the same lifelong art project. One that he always approaches with a wink, just like his iconic graffitied alter-ego, Mr. A.
As OG as one gets, André Saraiva has collaborated with a long list of brands and artists. Besides those featured in his hotels and clubs, Saraiva has worked with Futura, Peanuts, Medicom Toys, Louis Vuitton, Billionaire Boys Club and so many more. André Saraiva transforms anything he touches into his own and the world just can't get enough of his iconic style.
Remove