adidas Consortium x The Next Door Pack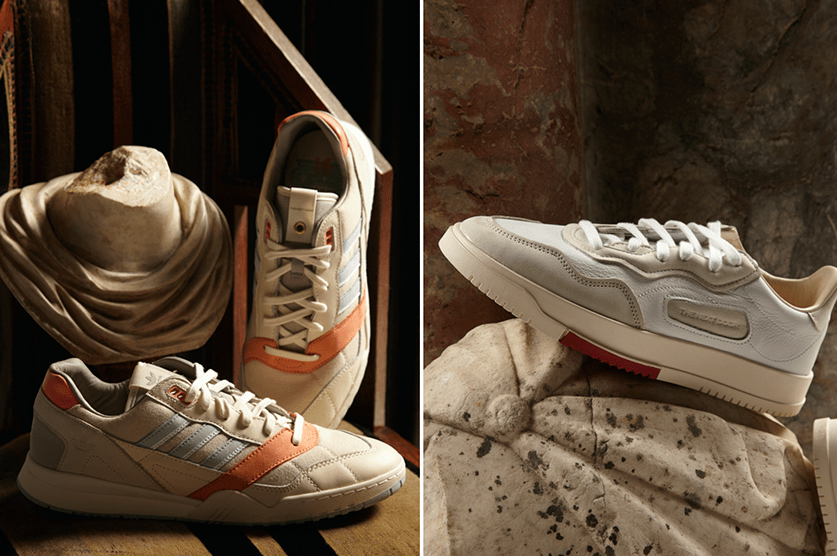 Since it first came into being, adidas Consortium has been committed to bringing together those partners, retailers and collectives who exemplify a unique, fearless approach to collaboration. No matter how distinctively the individual voices of the Consortium family ring out however, no member exists within a vacuum. Each one is the product of an often-under-sung local community that informs and inspires each new creation, either directly or indirectly.




The Next Door bring the distinctive vibe of their French hometown to two court-ready styles from the adidas sneaker stable: the classic SC Premiere and the future-classic A.R. Trainer. The Next Door began life literally next door to its forebearer in Avignon, south-eastern France. Founder Nicolas Ivars had opened Circle, a hole-in-the-wall-esque passion project that specialised in skatewear, in 1999, before taking on the larger space vacated by his neighbours in 2006. "We thought there was something about the place, a real soul, and we wanted to bring its cosy side into what we were doing," says Nicolas in the SHPTLKS interview that accompanies the release.




The two shoes pay homage to festival d'Avignon by drawing on the age-old theatrical archetypes ofComedie et Tragedie, two forms that at first thought seem oppositional but actually share an underlying harmony – much like the two shoes that make up the pack.




The SC Premiere takes inspiration from 'Tragedie', utilizing a minimalist white palette punctuated by sections of stark, cardinal red – "the colour of drapes on a stage, the final curtain…" as Nicolas explains. Its understated appearance belies a host of premium fabrications, including full-grain leather uppers and nubuck eyestays.




The A.R. Trainer celebrates Comedie, taking inspiration from classic harlequin costumes seen throughout history on the stage of the Comedia De L'Arte theatre. It features subtle nods to the colors of those costumes with shades of peachy-pink across the three stripes and a soft mint-green sole on the underside.




Both shoes feature The Next Door branding, as well as the iconic laughing/crying masks on each respective Comedie/Tragedie pair. Together, they form a celebratory homage to both the fashion-forward and the theatrical: two key characteristics of The Next Door's Avignon home.



The adidas Consortium x The Next Door Pack drops 24 August at our CPT, JHB and online store via first come first served. JHB and online from 9am, CPT from 10am.



SC Premiere: R2299

A.R. Trainer: R2099

Sizes: UK6, UK7, UK8, UK9, UK10, UK11, UK12.



SHOP NOW