Win with Shelflife and CTEMF!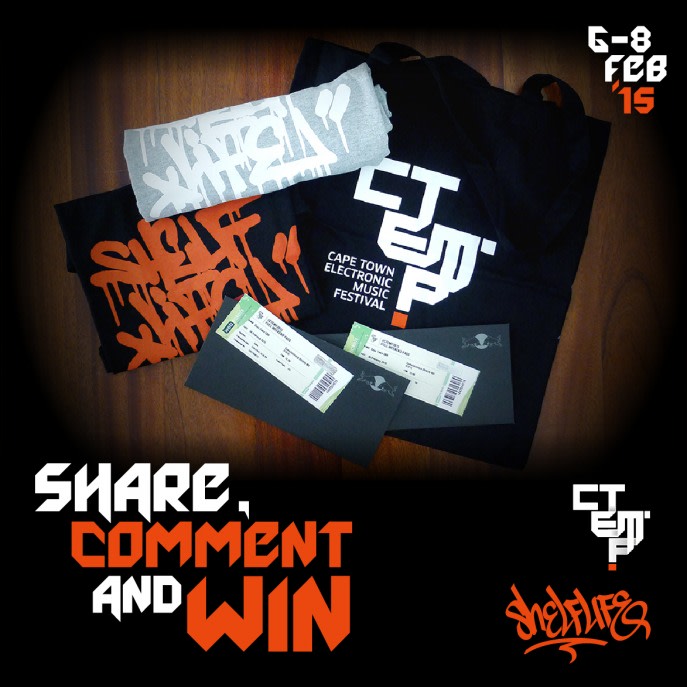 2015 marks the fourth annual Cape Town Electronic Music Festival (CTEMF). Heralded as Cape Town's leading electronic music festival, CTEMF explores, develops and celebrates the ever-growing South African electronic music scene through a number of satellite events, collaborative workshops as well as a three-day core festival.





This year, Cape Town's prestigious City Hall plays host to an array of highly acclaimed local and international acts, perforating across three days from the 6th to the 8th of February. Check out the full line up, for both the Auditorium and Terrace venues, here.






Shelflife, in association with Red Bull Music Studios and CTEMF, are giving away a double set of full-weekend pass tickets, as well as two Shelflife Dripper Tees and a CTEMF branded tote bag!


HOW TO ENTER:

Entry is simple - just follow the easy steps below:

1. Like us on Facebook, if you haven't already: Shelflife & CTEMF

2. Locate and share the competition image

3. Comment on the image with the name of your favorite act appearing at CTEMF next weekend



Increase your chances by entering on Twitter:

RT our Twitter post, and reply with your favourite act appearing and include #CTEMF2015.


The winner will be announced on Wednesday the 4th of February!






Alternately, full weekend passes (R500.00), as well as day pass tickets (R250.00) can be purchased through WebTickets.

For more information, visit the CTEMF website, as well as the Facebook, Twitter and Instagram pages.