Tiny Giants: The World's Largest Graffiti Model Train Collection in LA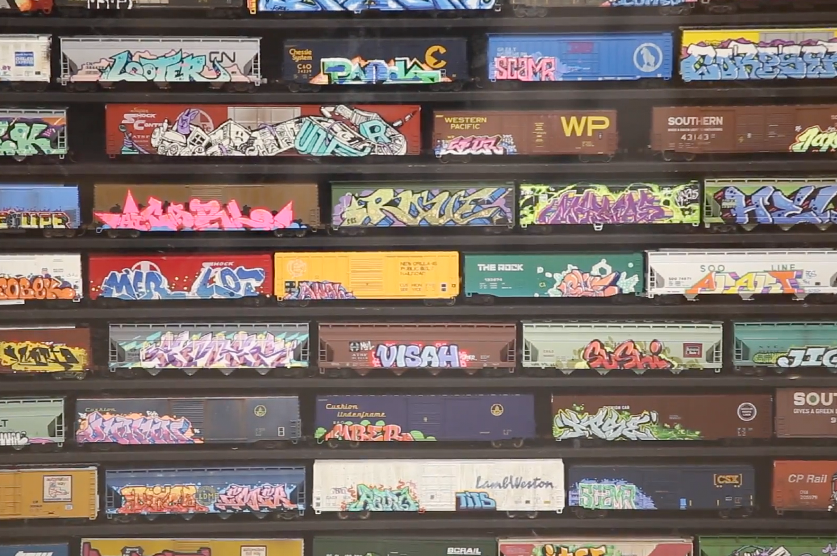 Tiny Giants is a project that exhibits a collection of miniature trains painted by the world's largest Graffiti artists. Curated by Kurtis, the exhibition project of model freights trains include works by Cope2, Asend, Merlot and so many more.



In the video below, shot at The Container Yard in Los Angeles, Kurtis tells us about the history of his collection, his ideas about graffiti and its future.




This project also fits in perfectly with the announcement of his upcoming and imminent exhibition which, in addition to the large catalog of miniatures, the personal collection of Limited Editions MTN from the creator of Tiny Giants will also be displayed.

See the video below! And get your own miniature cardboard Train to do your own thing on here - exclusive to Shelflife.