Roots and Fruits: RnB - Tonight at Nasdak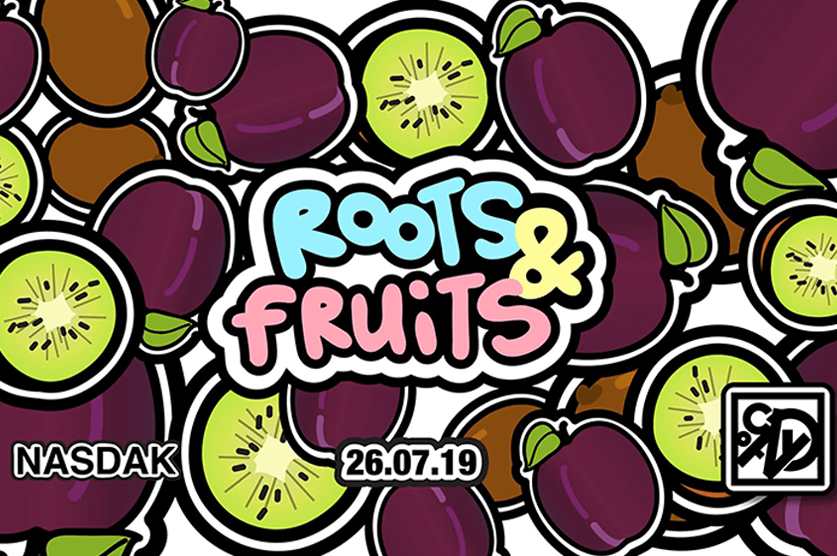 Roots and Fruits is back tonight, this time with an RnB theme and 26 floors up, overlooking the CBD. As before, Crayons looks at the past and the future, creating a space for both in the present by looking at the genres we love right now, and celebrating it all.




Back at the same Nasdak venue as the last event, the night will focus on RnB and the genres that make up its history. From new jack swing to trap soul, the sounds of Lionel Ritchie and Boyz II Men all the way through to the smooth new school sounds of the likes of John Legend and Solange, alongside contemporary giants like Usher and Drake, it'll all be on offer for you to enjoy.




Expect the very best in new-school and old-school RnB, as well as live performances, with a 360-degree view of the city.

Line Up



Beat Sampras

Camo

Casper

Cuito

Davve Beats

Drake Hour

holhare

Hunter Rose (Live)

justtravis

JYD

KEAGANSAD

Maramza

Nalu (Live)

RA

Rarri

Surreal Sessions

Ukiyo CPT (Live)

W94




Roots and Fruits: RnB is happening tonight 26 July at Nasdak, 40 Heerengracht, Foreshore, 8001 Cape Town, Western Cape.

Doors open at 6pm and stay wide open till 2am.

R80 get you in before 10pm, R100 after.

Get your R80 pre-sold tickets here too!




RSVP TO THE EVENT