Puma 'The List' States Denim Pack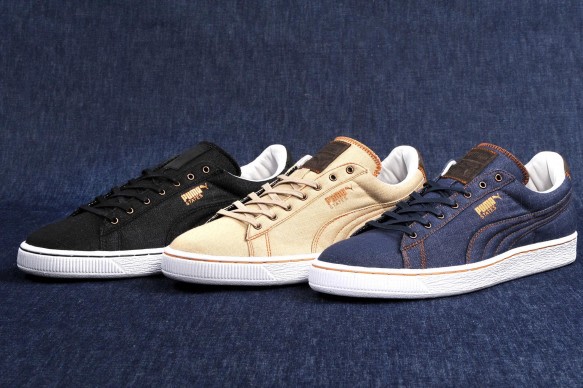 Puma has just released their 'The List' States Denim Pack, which is a tribute to its' slim and stylish predecessors. By now everyone should have heard about the famous Puma Suede sneakers. The hype around the Suedes' all started back in the 1980's in New York, and at the time they were THE sneaker of choice within the Hip Hop culture.

The Puma Suedes' were then introduced to the UK, and renamed after their homeland, so they are therefore now known as "The States". This limited release pack is the latest addition to Puma's 'The List' series, and consists of 3 different 'The States' colourways. These are navy blue, black, and pale khaki, all of which are constructed with a premium Denim.

We managed to scoop sizes in all three colourways. Follow the link below to view/order a pair online!

https://www.shelflife.co.za/brand/Puma/

Worldwide shipping and free delivery available in South Africa.