Puma R689 Snow Splatter Pack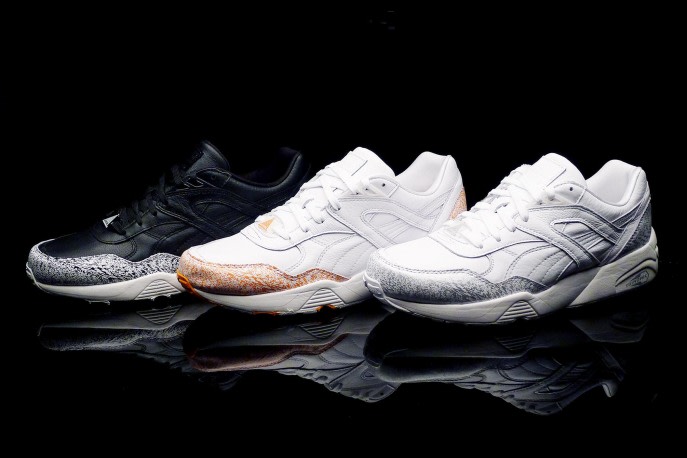 Puma's R698 silhouette continues to grow in popularity; having recently been featured within a multitude of pack releases, most notoriously the Puma x BWGH Autumn Winter 2014 Capsule Collection; and now receives its own three piece pack release: The Puma Snow Splatter Pack.






Inspired by winter weather, namely the appearance of snow scattered across rough terrains, Puma dresses three R698 colourways in a blend of premium leather panels with snow splatter motifs paneled across the toe and heel. A plush nylon inner lining offers a snug and supportive fit, while a Trinomic midsole offers superior cushioning for a comfortable ride.