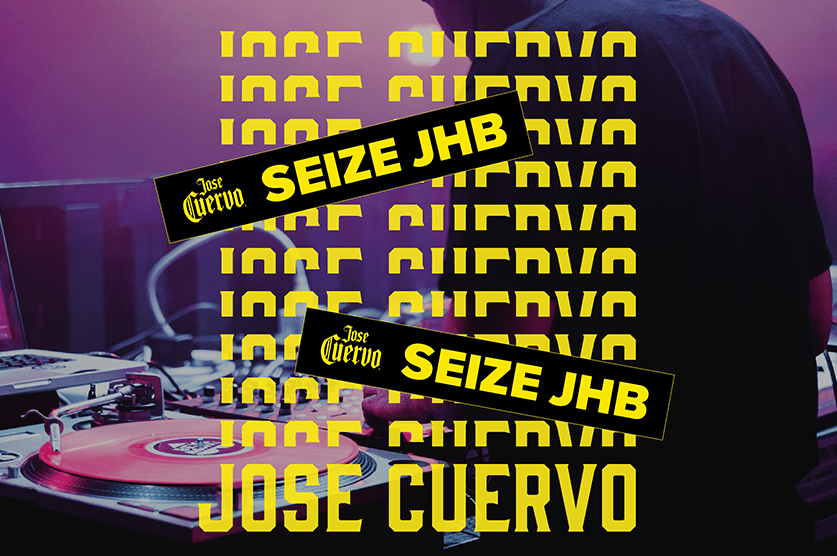 Seize the City has always been about a bold call-to-arms for every renegade to celebrate the power of DIY nightlife culture. The next evolution sees Jose Cuervo team up with Until Until and WeHeartBeat to create Seize JHB, merging two scenes to create an irreverent culture mash up in a raw, unfiltered way that could only be facilitated through such a unique collaboration.

Expect the very best acts the country has to offer, plus completely free food and drinks! And they're even giving away free tickets.



Line-up:

Deniece Marz

ANG

Muzi

PH Phat

Sean Munnick & Symatics

Unclepartytime and Yan Solo


Jose Cuervo Seize JHB is happeneing this Sunday 8 September at The Third Place - 39 Gwigwi Mrwebi Street, Newtown, Johannesburg, Gauteng, 2113.
Tickets are R200 each - get them here!
Want free tickets? They're giving away 10 sets of double tickets for you and a friend to join at Sunday Night's #SEIZEJHB experience.
To enter:
1. Screenshot the poster in the story on Instagram.
2. Follow @seizejhb and @josecuervosa
3. Post the screenshot on your story and mention @seizejhb @josecuervosa and 2 of your friends.
Winner will be announced on Friday the 6th of September and contacted via DM.