#FactsFriday: The History of Air Jordan – the sequel.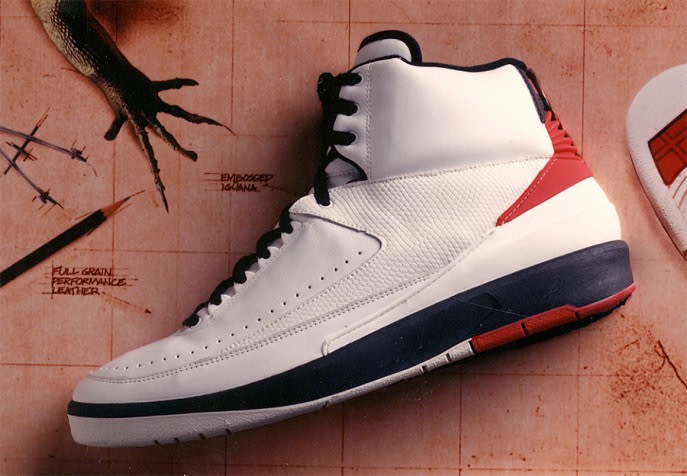 Air Jordans have been a complex part of the sneaker game since they were first introduced back in 1985. Whether it was the Jordan 1 getting banned, Michael Jordan dunking from the foul line in the Jordan 2, or making us believe he could fly in the classic Air Jordan 3, our memories our filled with Air Jordan history.

But even when Michael was captivating crowds with his athletic performances his sneakers didn't always fly off the shelves. Getting a pair of Jordans during his active career was much easier than grabbing a pair now. The selling out of every release is relatively new to the history of Jordans. With the new generation of sneakerheads and the craze about Jordans over the past few years, there is often an argument that some of the buyers never even saw Jordan in flight or know anything about the history of Air Jordans—we got you.

We're taking you back in time to understand the true history you're wearing on your feet. Next up we're focusing on the Air Jordan 2.




Michael Jordan sustained a foot injury in his second season, which called for some adaptation to the Air Jordan 1 design—a change that'd give Jordan the same agility as before. Nike came up with Air Jordan 2.

The Air Jordan 2 brought a new level of cushioning to the Air Jordan line and was designed by the godfather of Nike Air in basketball shoes – Bruce Kilgore. Prior to the design of the Air Jordan 2, Bruce Kilgore designed many other great Nike shoes including the legendary Nike Air Force 1 which was the first basketball shoe to feature Nike Air cushioning.




The Air Jordan 2 debuted in the 1986-87 season and was the first Air Jordan shoe to cross the $100 mark – up from $65 for the Air Jordan 1. The large jump in price was primarily due to manufacturing costs as the original Air Jordan 2 was manufactured in Italy rather than Asia. Sporting soft leathers and a faux lizard skin, the Air Jordan 2 would cement its legacy as one of the very first basketball shoes to blend the worlds of high fashion and luxury with sports and basketball.

While wearing the Air Jordan 2, Michael Jordan scored an average of 37.1 points per game and took his first of seven consecutive scoring titles. Jordan also scored 40 points in 9 straight games during the season and also put 61 up against Atlanta Hawks. Along with all the buckets came awards. Next to the Air Jordan 2 in his display case, Jordan can place the slam dunk contest trophy, All-Star Game appearance, and was named to first team All-NBA.