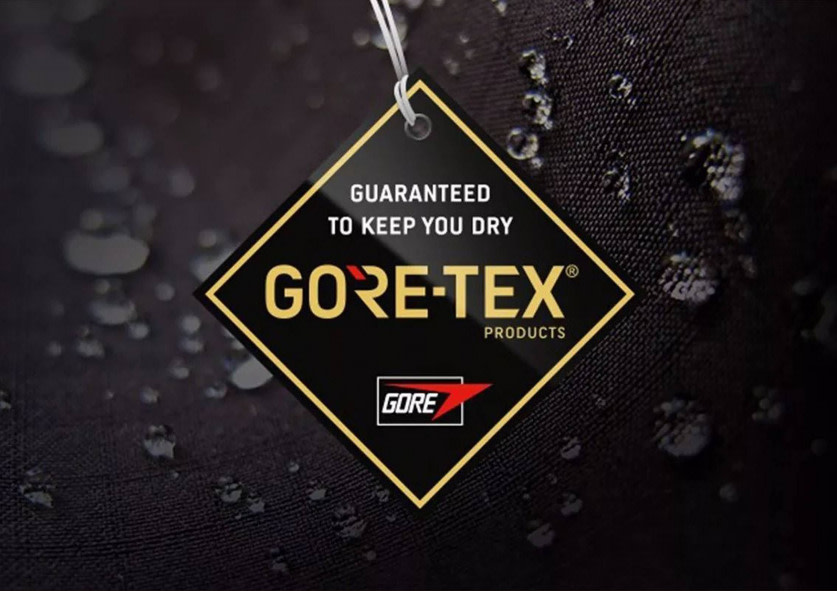 Many people don't exactly know what Gore-Tex is or what it does. It may confuse you when you see the branding on your clothing or a pair of shoes. Luckily, we have a brief history for you.



Gore-Tex technology was first invented in 1959 as a happy accident. Wilbert L. Gore was at the time making Teflon insulated cables. His son, Bob Gore was looking for a way to cut business costs by stretching the Teflon and adding air to it. After many failed attempts, Bob finally found a way to stretch the Teflon to 800% of its original size, forming a microporous structure that was about 70 percent air. The newly created pores in-between the strands of the material were small enough to keep water out, but large enough to let vapour through. Bob Gore had finally created Gore-Tex, a material able to keep a person dry while also allowing them to vent their body's own moisture.






After its creation, Gore-Tex quickly found an international audience due to its efficient real-world applications. The first order for the revolutionary material was placed in 1976 by a Seattle-based company who made the first Gore-Tex tents and jackets. Needless to say, this was a hit with the outdoor enthusiasts. For those used to soggy sleeping and sweaty rain gear, Gore-Tex was a huge upgrade.






While early adopters of Gore-Tex had found that the fabric was miles ahead of previous rainwear options, it was still far from perfect. The first generation of Gore-Tex consumers liked the product but some complained that the fabric was leaking. This lead to a huge recall where Gore & Associates took back millions of dollars worth of products at its own expense. Bob Gore, the inventor of the Gore-Tex membrane said that he refused to sell a product if it didn't fully perform as expected. This setback early in the brand's existence helped drive the creation of second-generation Gore-Tex membranes and a sealing product that would eventually give way to taped seams and countless other small improvements.




While snowboarders, hikers and outdoor sports enthusiasts are all very familiar with the benefits of Gore-Tex, it also attracted attention from some unexpected sources. When NASA launched its first shuttle mission, Columbia in 1981, the astronauts wore spacesuits featuring woven Gore-Tex in the outermost layer. This technique continues to be used in NASA's suits today. The U.S Military also took notice of the membrane's success and used it in their Extended Cold Weather Clothing System (ECWCS) for soldiers.




The technology behind Gore-Tex is now four decades old, but designers are still finding innovative ways to use the fabric. While outdoor-centric companies like The North Face and Patagonia are the biggest proponents of the material, Gore-Tex still maintains close working relationships with small independent labels. And you can see how popular Gore-Tex is with non-outdoor, fashion oriented brands too. Gore-Tex features in contemporary collections from Acronym, Palace, Bape, Undercover and Visvim to name a handful, and on sneakers like the Nike ACG and adidas Terrex range.






If you're keen on owning some Gore-Tex or want to see how it is applied to product, check out Reebok's Raised by Wolves collab, the Asics x Beams Gel-Mai, adidas EQT and NMD, as well as adidas x White Mountaineering pants and The North Face jackets.