Daniel Arsham's 'Paris, 3020' Exhibition
Daniel Arsham
's latest exhibition takes his signature raw, scientific approach to sculptures in Paris. Many will know Arsham as the man that was pivotal in adidas's first
4D launch
, a release that took the world by storm. But Arsham is so much more than his
PAST/PRESENT/FUTURE
collabs with adidas.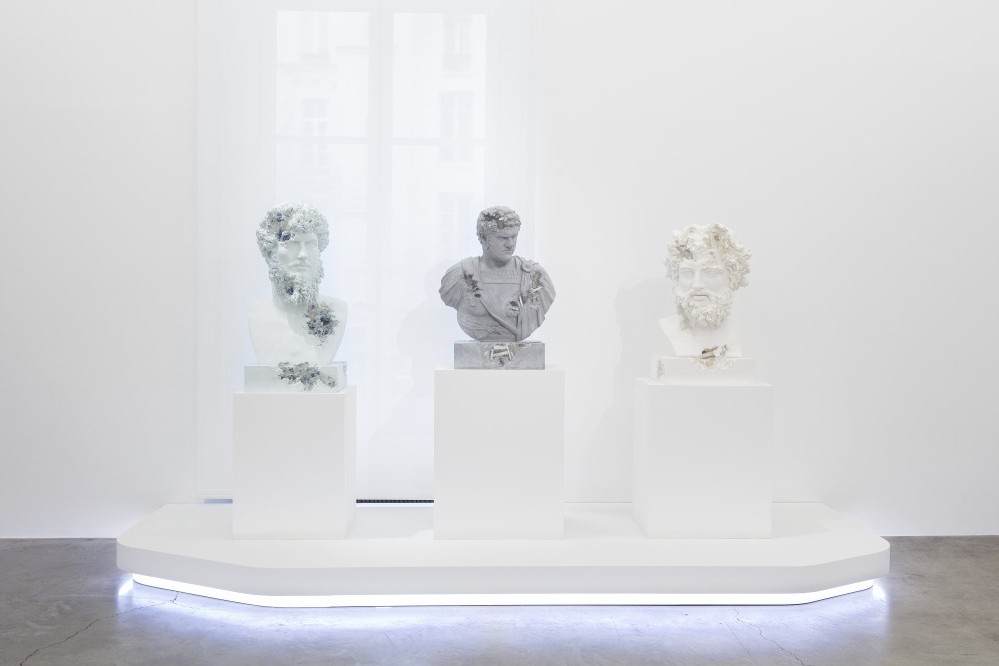 Arsham was granted access to the Réunion des Musées Nationaux — a 200-year-old French moulding atelier that reproduces masterpieces for several of Europe's major encyclopedic museums. With this access, Daniel Arsham continued his Fictional Archaeology series, exhibiting a set of large-scale sculptures based on iconic busts and friezes from classical antiquity.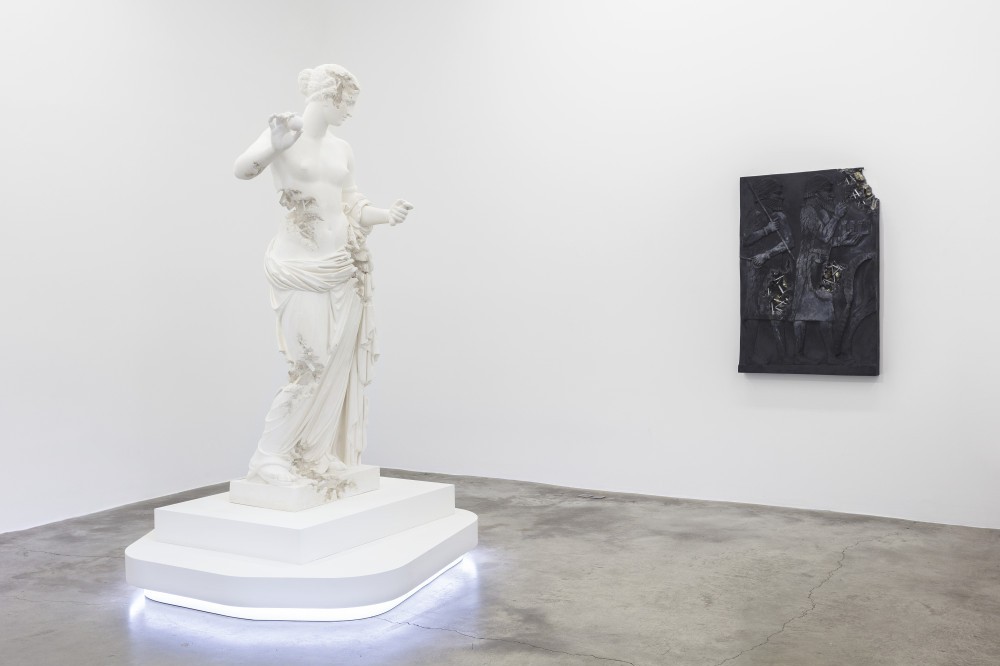 Under the title 'Paris, 3020', the sculptures incorporate volcanic ash, blue calcite, selenite, quartz, and rose quartz into their design. After that, works are individually and uniquely 'eroded' and chiseled, before being treated to crystallisation. Technical stuff.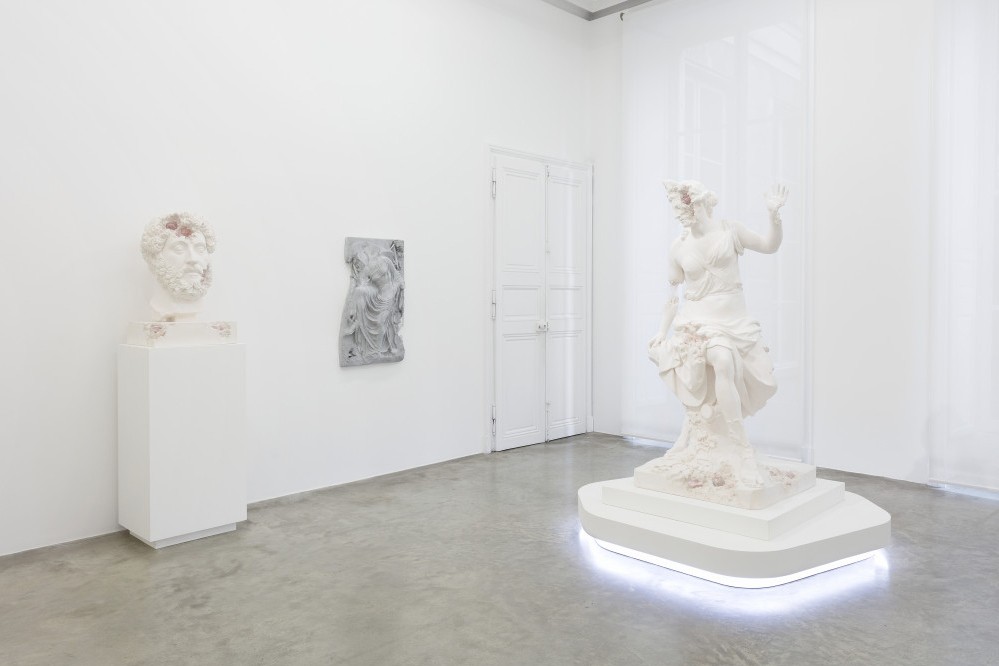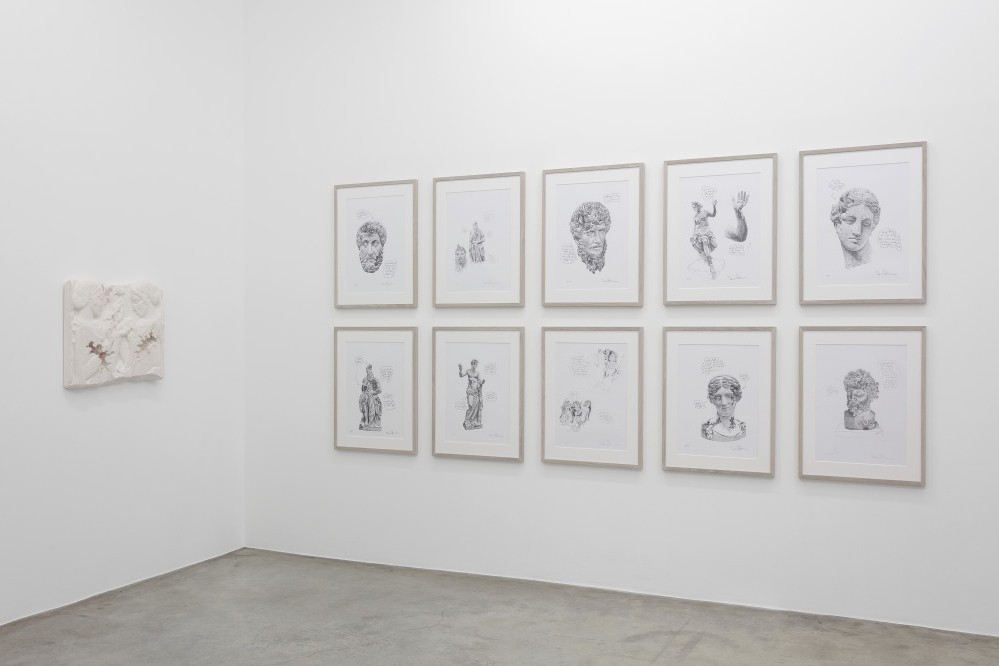 For those interested, the body of work includes pieces from the Musée du Louvre in Paris, Acropolis Museum in Athens, the Kunsthistorisches Museum in Vienna and the San Pietro in Vincoli.
Take a tour of the exhibition now. Even Takashi Murakami stopped by 'Paris, 3020'!
Galerie Perrotin
76 Rue de Turenne,
75003 Paris,
France