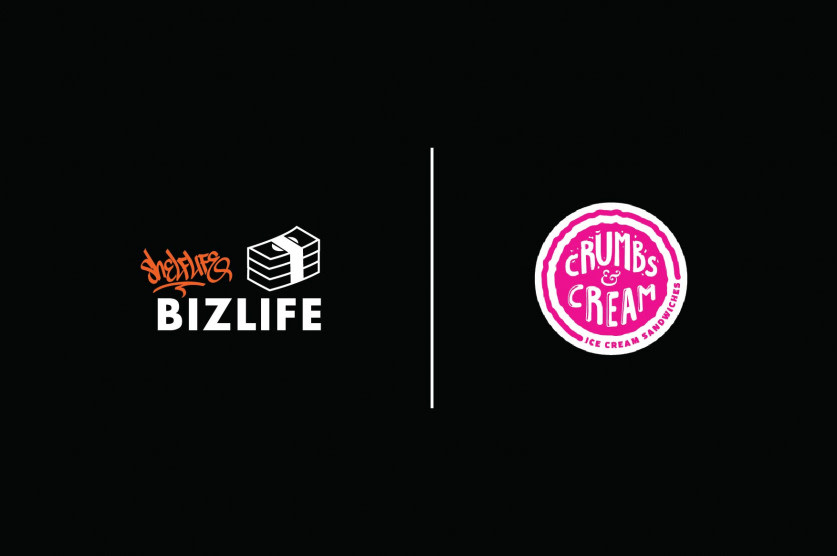 Biz-Life is a series where we highlight local businesses, big or small, giving insight into how they operate and succeed in our economy. By interviewing those behind it all, we gain an understanding of pros, cons and what it takes to have a successful business in SA. The bonus is Shelflife get to highlight businesses that we believe in!

We got the chance to ask the team behind Crumbs & Cream some questions. Check it out below!




When did Crumbs & Cream start as a brand? What's the history behind it?
Started in 2016, it's hard to believe that our Crumbs & Cream venture, (founded by Shahar Ben Artzi and Or Lahat together with our husbands), has grown so fast to create this hugely popular ice-cream sandwich brand. Our brand has taken Cape Town by storm and has had customers flocking to get their hands on our delectable cookie and ice-cream sandwiches.
The Crumbs & Cream brand was a dream come true for us as two entrepreneurial sisters who followed their heart (and their tastebuds) to create the fun-filled, exciting and successful brand in only a few short months.

Where do you have locations in South Africa? Where is your HQ based?

Our shops are based in Sea point (CPT), Illovo Junction (JNB). We also have an ice cream truck at The Waterfront Cape Town. But our HQ is in Sea Point too.





What sets you guys apart from the crowd?

We are a fun, colourful brand with loads of high sugar products for people to enjoy! We bring special desserts inspirations from all over the globe and we love creating new products that never been to SA.




Which rules do you think any brand trying to make it in South Africa should follow?

Follow your heart and love what you do :) Happiness is the key!




How big is your team? Do you do everything in-house?



Our team is about 30 people, we do EVERYTHING in house, from making our ice cream, cookies and all the rest of our products, we don't use any third party supplier from our products-all being made fresh every morning.



How important do you think marketing is for a brand?

In our world marketing is one key to success - if you are not visible and people don't know about you it's really hard to succeed and get feet in your store.




Which are the most popular items with your customers? Any that are normally sold out?

Our ice cream sandwiches! But they're never sold out because we have too many cookies and ice cream combinations for you to try!




Has the brand added any variations to your products over the years?



Yes of course! Our brand is very dynamic - every winter and every summer we are adding new products to our menu, the products that our clients really like we keep on the menu and make them better with more variations. Lastly, we have released our winter menu the including French crepes in a few different variations to suit every mouth and pocket!




Any exciting plans for the future we should look out for?

Yep, we are busy working on something very big but we can't tell you yet what is it, soon enough you'll see it on our social media!




Any advice to those wanting to stand out in your industry?

Be happy, keep pushing and smile a lot!




Want to try Crumbs & Cream?

Visit them at Sea point or The Waterfront in Cape Town, or Illovo Junction Johannesburg. Or order on UberEATS for JHB and CPT now! More delivery options here too.