Beyond Parely: adidas' Plans To End Plastic Waste
Everyone knows plastic is a serious problem, one that is reaching its tipping point. To put it into perspective, for every person on the planet, there are about 907 KGs of plastic and nearly 80% has become plastic waste wreaking havoc on the oceans around the world. And adidas acknowledge they are a big contributing factor to this. They started with their Parley range in recent years, taking plastic from the ocean and putting it on your feet in the form of PrimeKnit. And now, for the next few decades, adidas wages war against plastic waste as a whole.
adidas will launch PRIMEBLUE and PRIMEGREEN performance fabrics this year - two new sustainable technologies where 100% of the polyester used is recycled.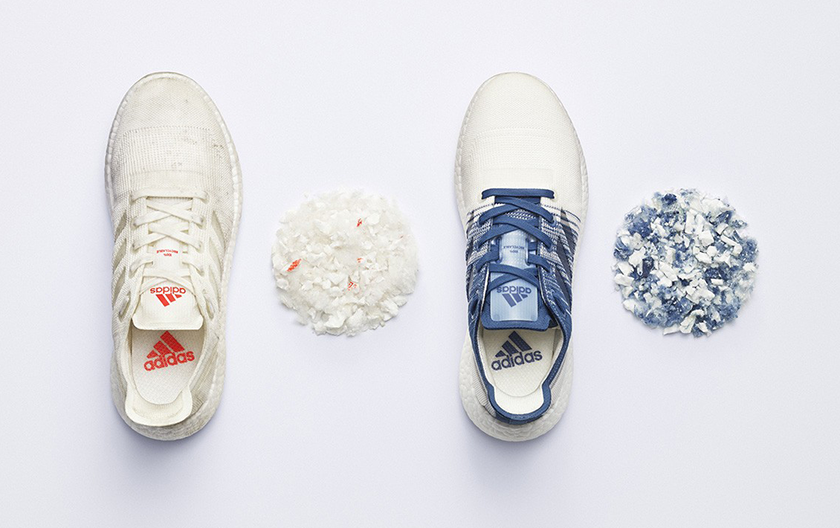 PRIMEBLUE
A performance fabric which contains Parley Ocean Plastic, is now included in some of the brand's most iconic and visible performance products like UltraBOOST 20 and in the uniforms of some of the biggest leagues and teams in the world.
PRIMEGREEN
A performance fabric which contains no virgin plastic, will be available later this year and will also be featured in key competitive products. Both performance fabrics will play a significant role in adidas reaching more than 50% total volume of recycled polyester at the end of 2020 and its commitment to END PLASTIC WASTE.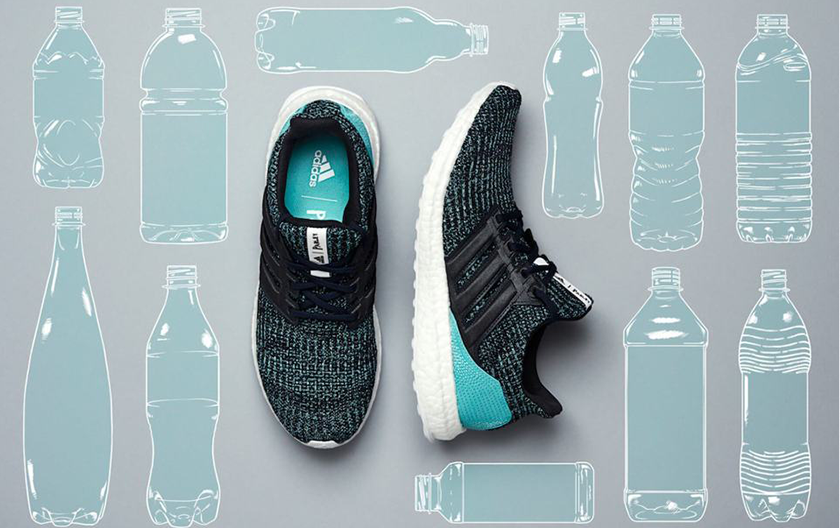 Besides new fabrication, adidas is taking on plastic waste with a Three Loop Strategy that focuses on three sustainable categories. These are explained by adidas below.
Recycled Loop
Made from Recycled Materials: Supported by the introduction of PRIMEBLUE and PRIMEGREEN performance fabrics.
Circular Loop
Made to be Remade: Products whose lifecycles continue after each use, like the Futurecraft Loop running shoe (pictured above)
Bionic Loop
Made with Nature: adidas' ambition to create future where every adidas product can have multiple lives and then return to nature.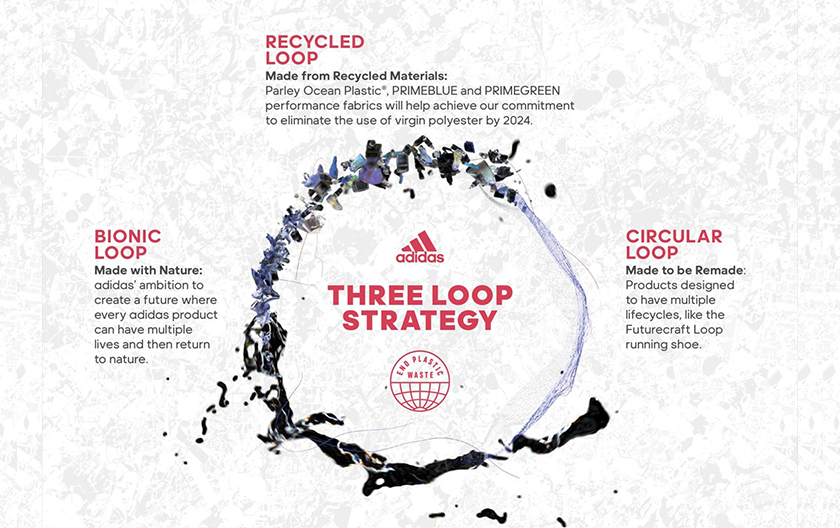 Last but not least, adidas give us their roll-out plan for the next decade. This allows you and I to make sure The Three Stripes are keeping to their promise of END PLASTIC WASTE by 2050.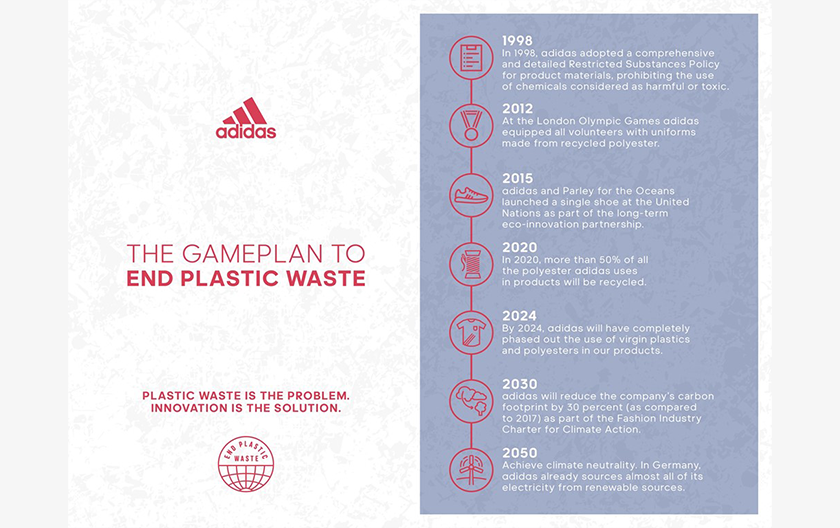 2020
More than 50% of all the polyester adidas uses in products will be recycled.
2021
adidas will work with adidas' key US sports partners (MLS, NHL , USA Volleyball and the Power 5 NCAA football programs) to transition to more sustainable uniforms.
2024
adidas will use only recycled polyester in all adidas products across the business – aided by the introduction of PRIMEBLUE and PRIMEGREEN performance fabrics where 100% of the polyester used is recycled.
2030
adidas will reduce the company's carbon footprint by 30 percent (as compared to 2017) as part of the Fashion Industry Charter for Climate Action.
2050
Achieve climate neutrality. In Germany, the company already sources almost all its electricity from renewable sources.
"We believe that through sport we have the power to change lives, and we are dedicated to creating that change. Since 1998, we've been developing and introducing innovations to END PLASTIC WASTE . Our commitment to eliminate the use of virgin polyester in our products by 2024 helps us get one step closer to being a more circular company," James Carnes, VP Brand Strategy said.
For more in-depth info, see adidas'
blog
.