NEW RELEASE DATE - adidas Originals by White Mountaineering AW16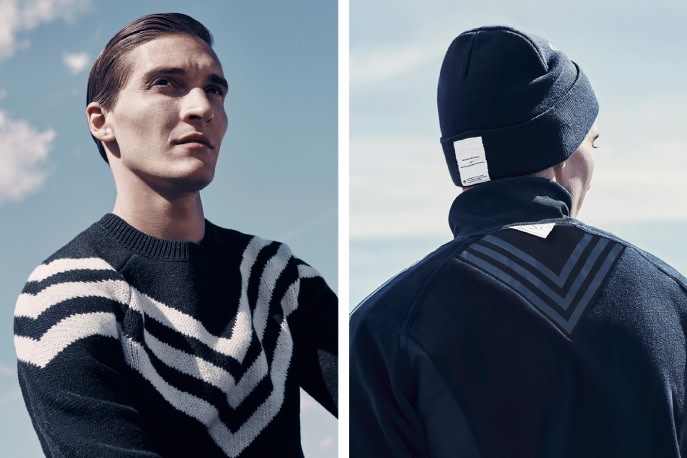 Staying true to the White Mountaineering design philosophy, the adidas Originals by White Mountaineering partnership sees adidas' rich sportswear history rooted in White Mountaineering's designs, developing classic sportswear pieces reworked into exciting contemporary designs.




The sportswear/streetwear-fused range is largely comprised of a number of technical styles, the majority of which feature a black and white colour combination. A new crop of outerwear is present, alongside tech pants and sweatpants, hoodies, crewnecks, vests, a selection of accessories, and footwear deliveries.




The footwear range sees the most expansive adidas Originals by White Mountaineering yet, bringing White Mountaineering's design language to 3-Stripes icons old and new. Forum Hi and the Court silhouettes render the classic models in striking new forms; whilst Racing 1 and the latest adidas Originals silhouette NMD, encapsulate the progressive edge of each brand's identity.




The FW16 drop from adidas by White Mountaineering will drop at Shelflife on November 2nd 2016 at our CPT, JHB and online store! Below is the full range we will be stocking along with sizes.




White Mountaineering x adidas NMD City Sock - R3499.00 (in store only)




UK6

UK7

UK8

UK9

UK10


Adidas Originals x White Mountaineering Court Rod Laver Black - R1799.00




UK6

UK7

UK8

UK9

adidas Originals x White Mountaineering Forum Mid - R1799.00




UK6

UK7

UK8

UK9

UK10

adidas Originals x White Mountaineering Tubular Nova – Black - R1999.00




UK6

UK7

UK8

UK9

UK10

adidas Originals x White Mountaineering Tubular Nova – Blue - R1999.00




UK6

UK7

UK8

UK9

UK10

adidas Originals x White Mountaineering Tubular Nova – Olive Green - R1999.00




UK6

UK7

UK8

UK9

UK10

adidas White Mountaineering Padded Vest – Multicolour R3499.00




Small

Medium

Large

adidas White Mountaineering Long Bench Jacket – Black R2199.00




Small

Medium

Large

adidas White Mountaineering Tee - Multicolour R999.00




Small

Medium

Large

X-Large

adidas Originals By White Mountaineering Raglan Shirt – Black/White R999.00




Small

Medium

Large

adidas x White Mountaineering Longsleeve T-Shirt – Utility Grey R1199.00




Small

Medium

Large

X-Large

adidas White Mountaineering Backpack – Black R1999.00




adidas White Mountaineering Beanie – Black R549.00