Tanner Wilson Creates Character Elimination Arena
Artist Tanner Wilson is starting 2022 a bang, returning with his popular 'Character Arena' for artists to enter. The concept is simple. Artists create a fictional character that can be submitted in the hopes of entering "The Arena." If selected, your character goes head-to-head with someone else's creation, with the winner being determined by a poll of adoring fans, and the loser being ELIMINATED.
Remove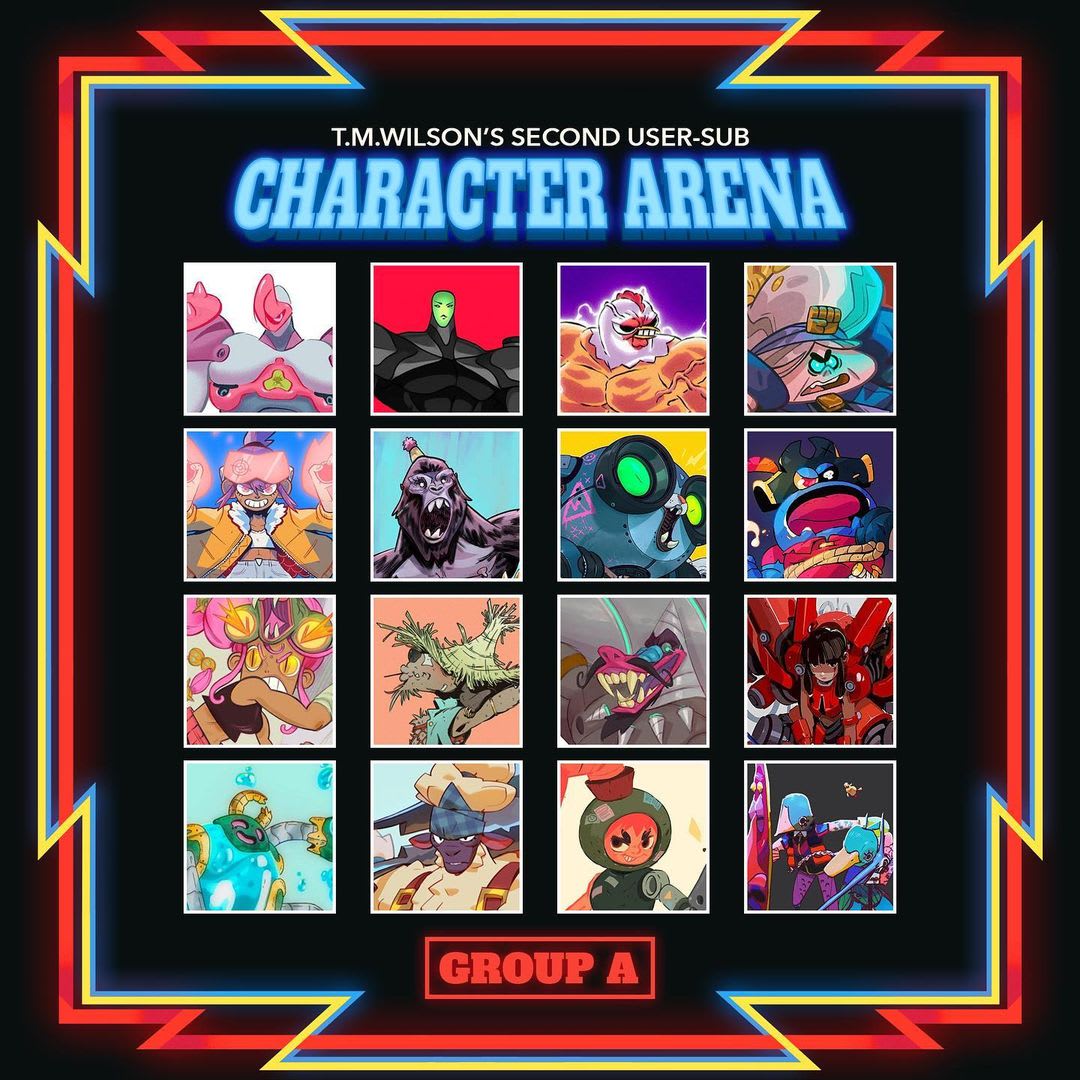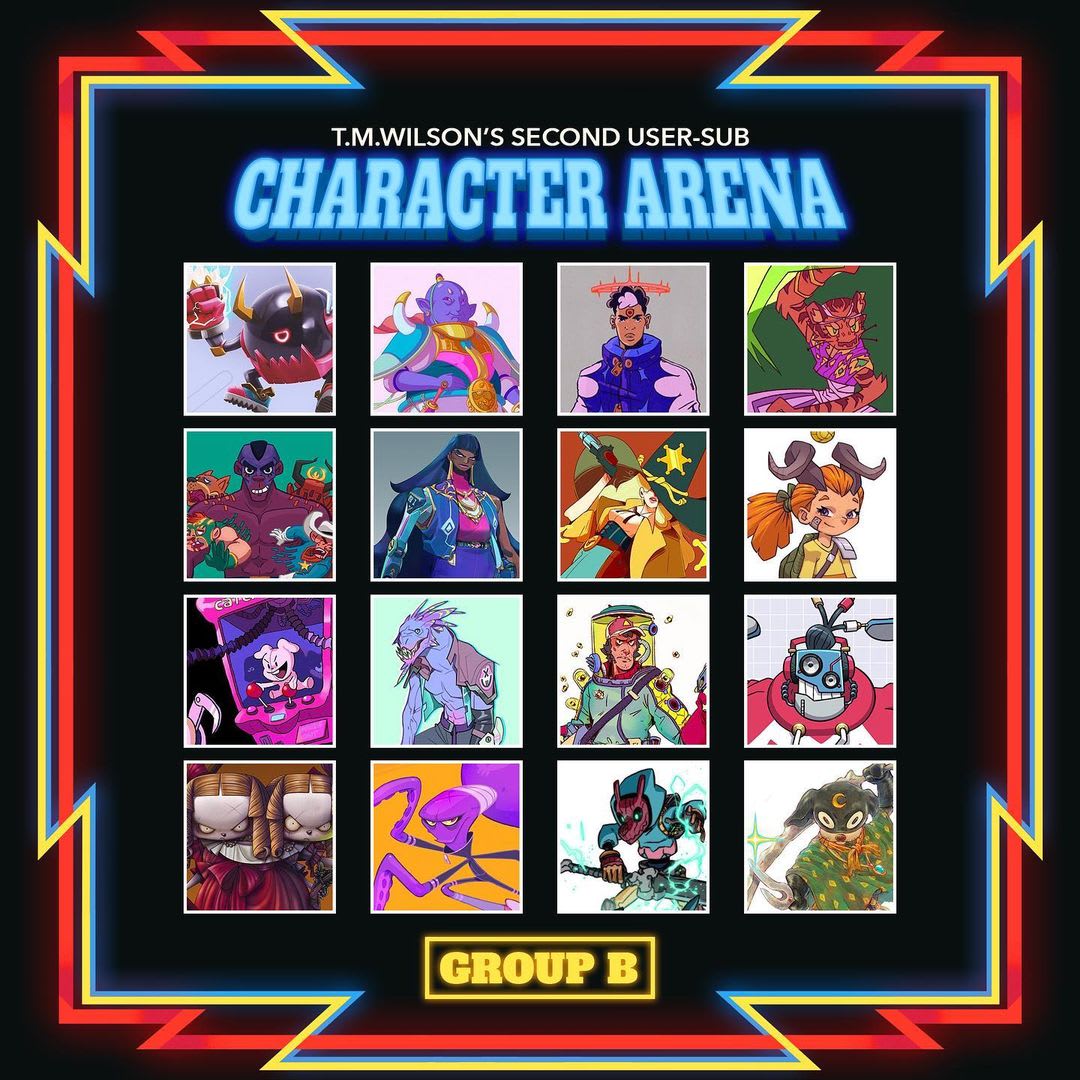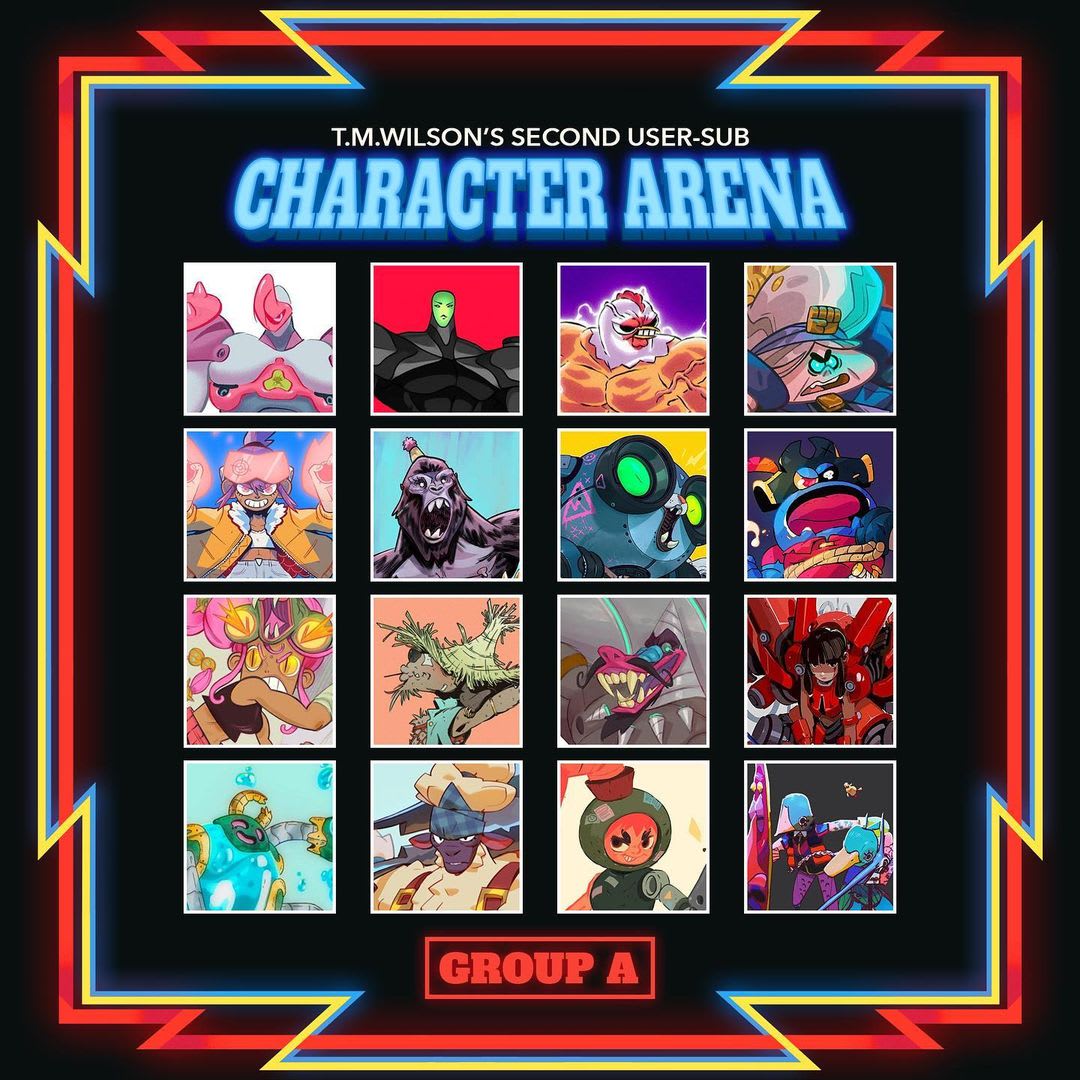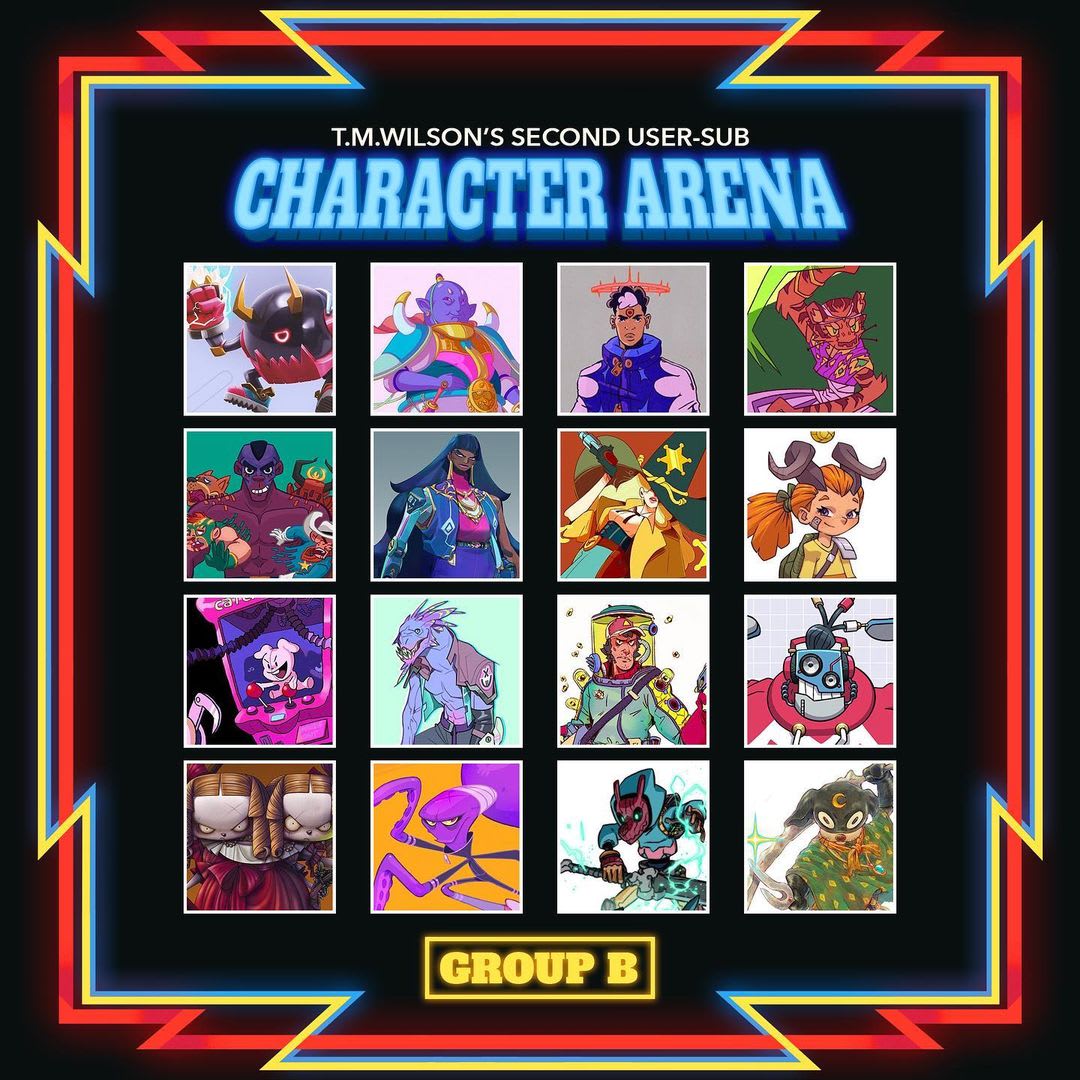 The amount of creativity and variety that comes out of Wilson's annual arenas is always inspiring. There is something to catch anyone's eye among all the weird and wonderful creations submitted from around the globe. To enter, all you had to do was create your character and post it to your timeline with the arena's hashtag. From what we can tell, any design program can be used, with Tanner making the final call if you are allowed to enter the arena or not.
Even if you're a hopeful contender and don't make the cut, the inspiration you can gain from watching a creative competition like this can never be overlooked. There is a reason the #tmwilsonarena grows from strength to strength each year with 2022 being the biggest battle of 64 finalists yet. Tanner is currently doing knock-out rounds everyday on his story so don't sleep, give him a follow @t.m.wilson and vote for your favourite characters now!

Check out some of this year's contenders in the meantime!

Remove