Introduced in the 1940s in Johannesburg, Chappies became synonymous with bubblegum thanks to their 'Did You Know?' facts, colourful squares with bright packaging and the Chipmunk mascot.

Everyone knows and loves Chappies as a proudly South African brand that they grew up enjoying. Chappies has always been present, at nearly every store, or informal trader. As a nod to the local community traders, our models are all actual retailers and stockists of Chappies bubblegum contributing to a whopping 6.8 million pieces sold per day!
Remove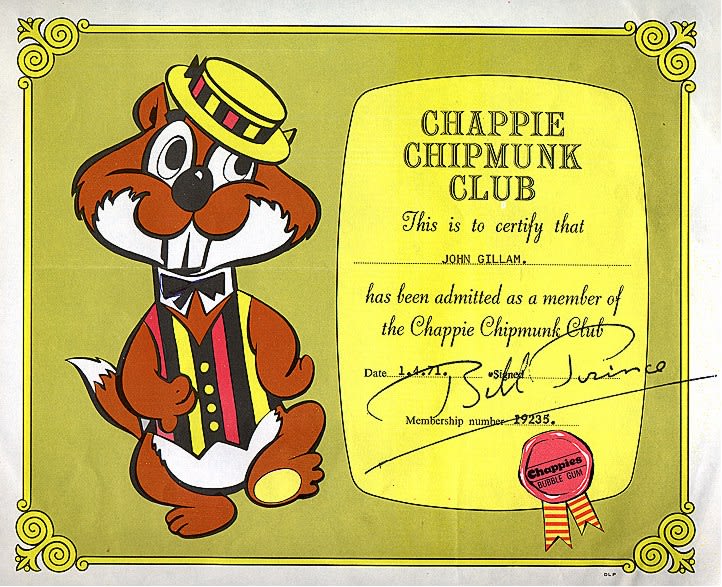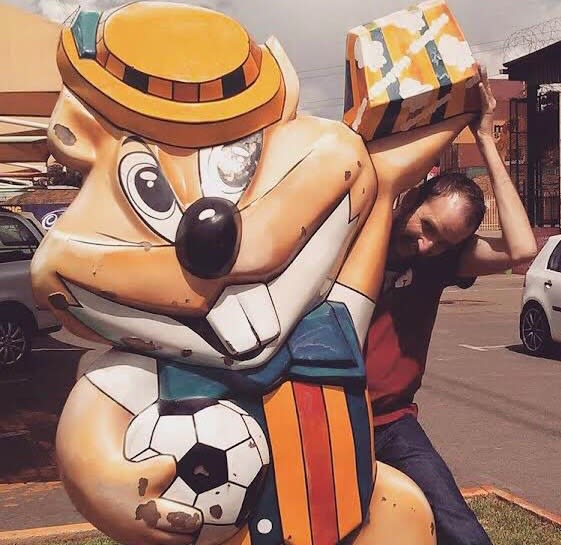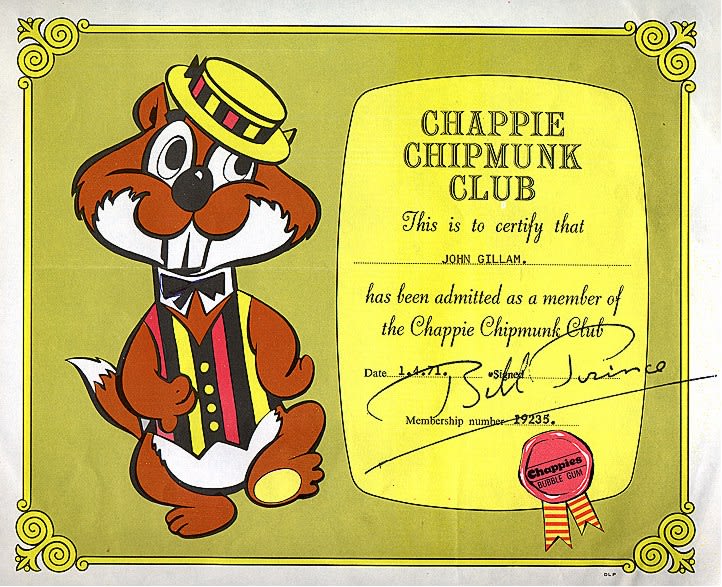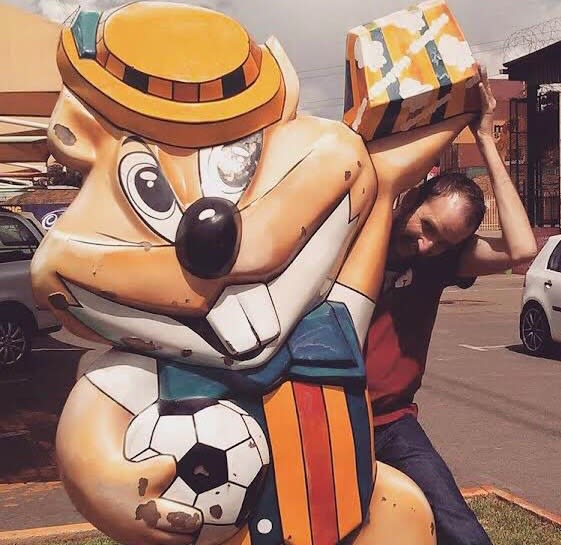 Shelflife and Dr Zulu began speaking to Chappies way back in 2008 with an initial brand colab concept. After more than 13 years of figuring it out, and some major challenges, we finally present a collaboration with one of South Africa's most iconic and beloved brands!

Remove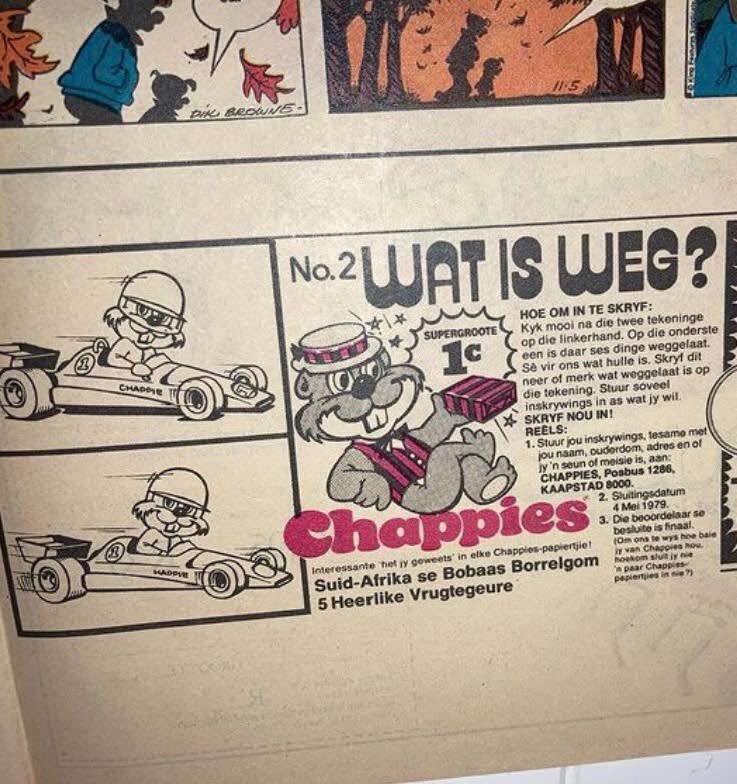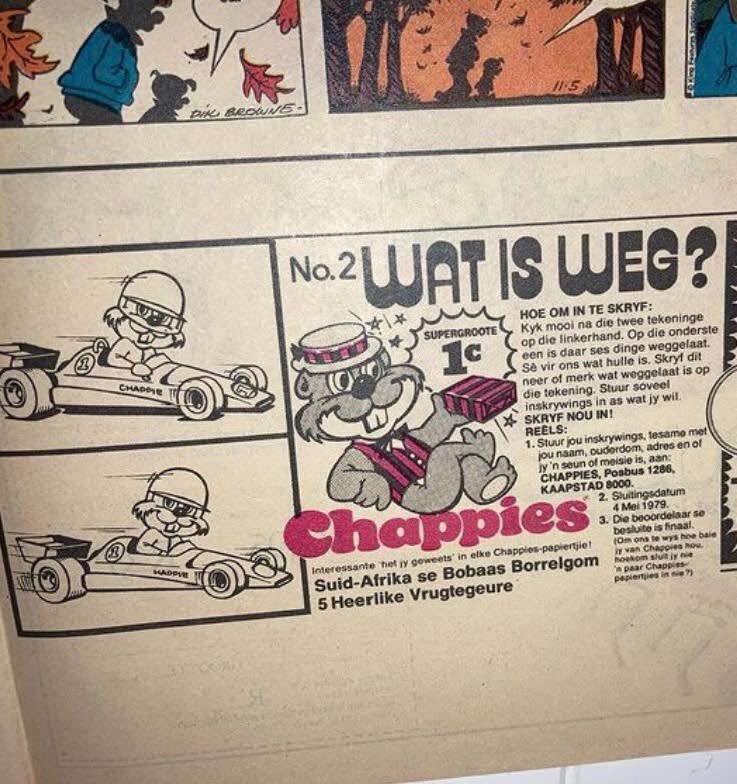 We are honoured to be able to represent the brand and its legacy with our biggest collection to date. The official Shelflife x Chappies capsule includes tees, shorts, hats, footwear, jackets, bottles, pins and even a plush toy of South Africa's favourite chipmunk.

Remove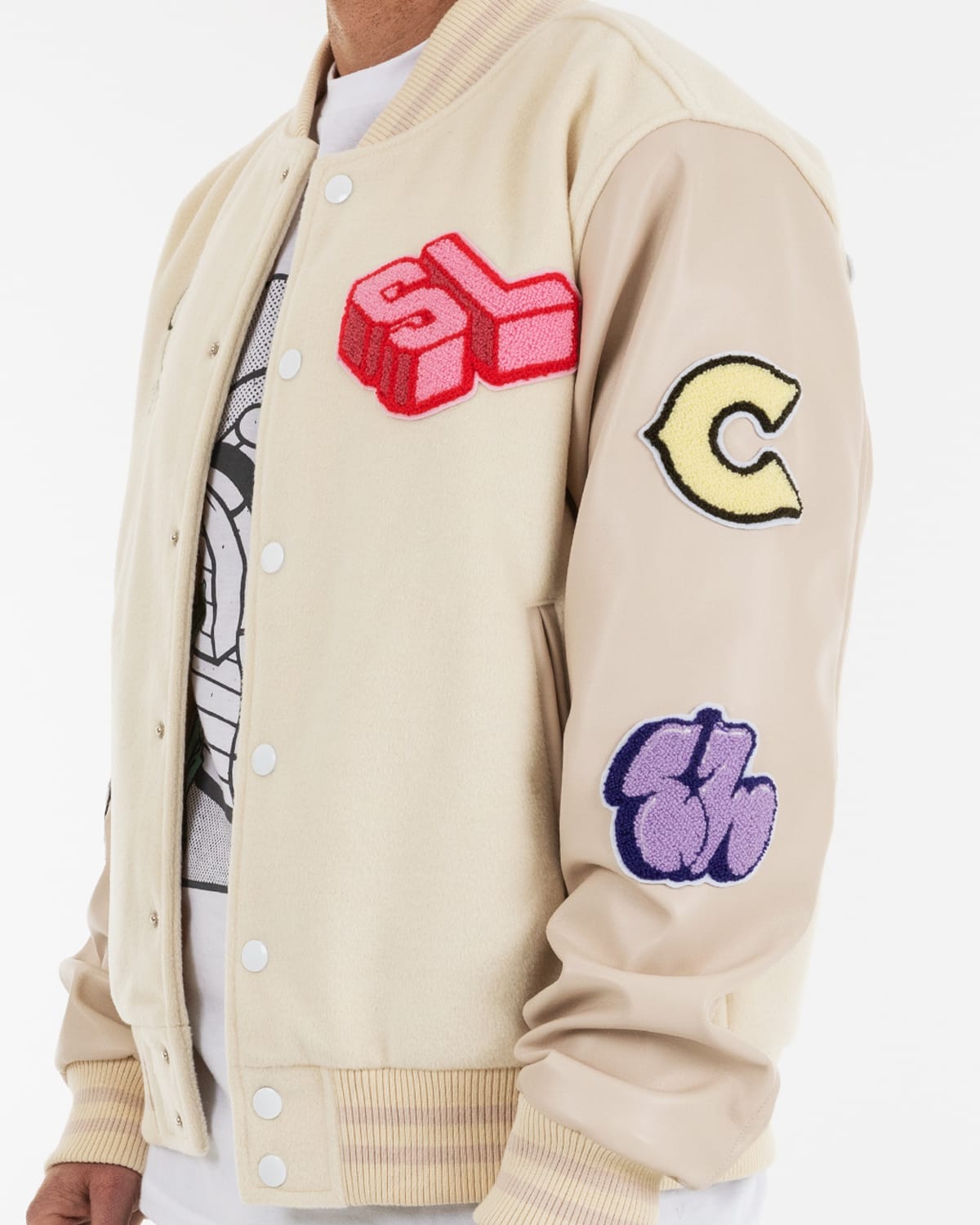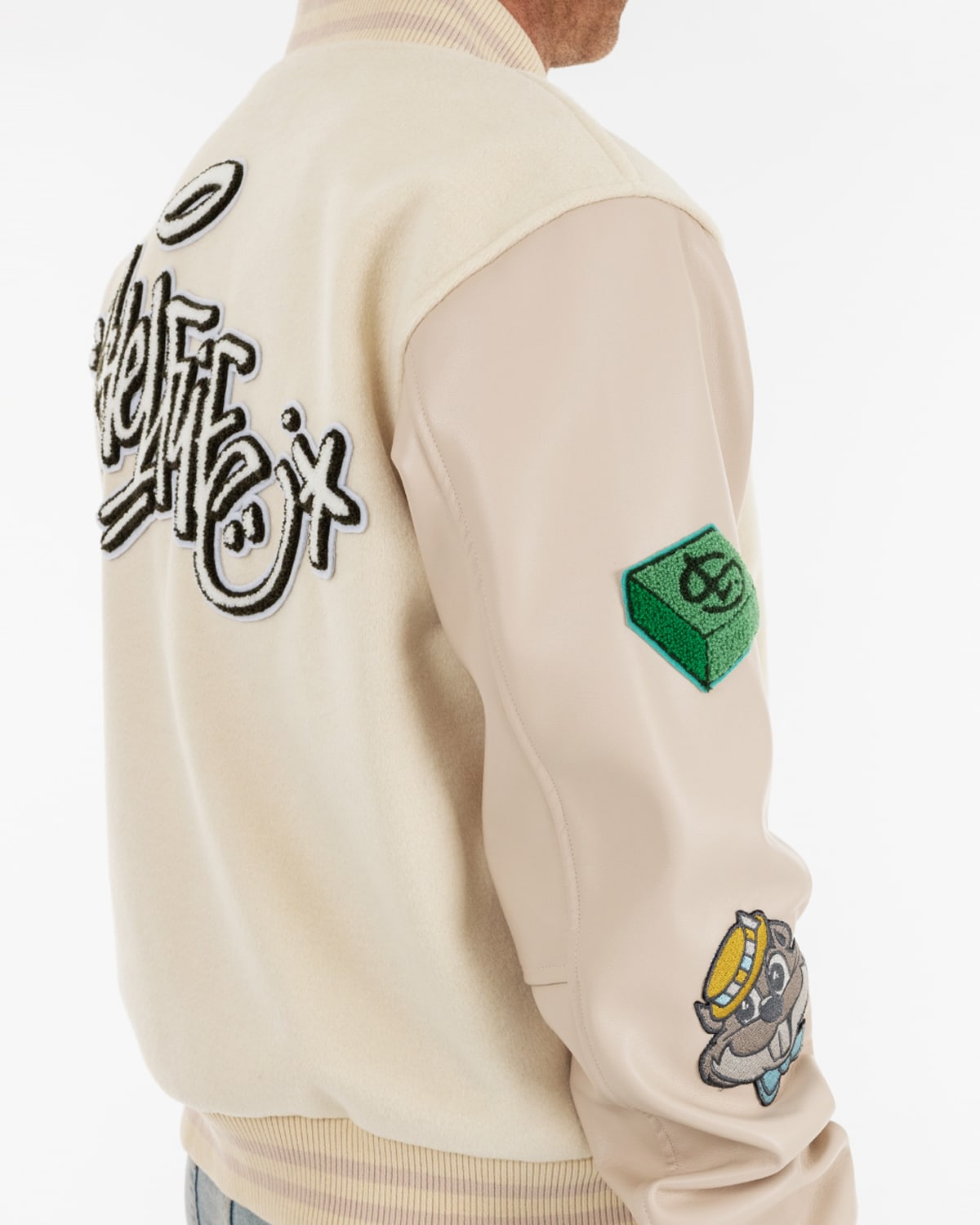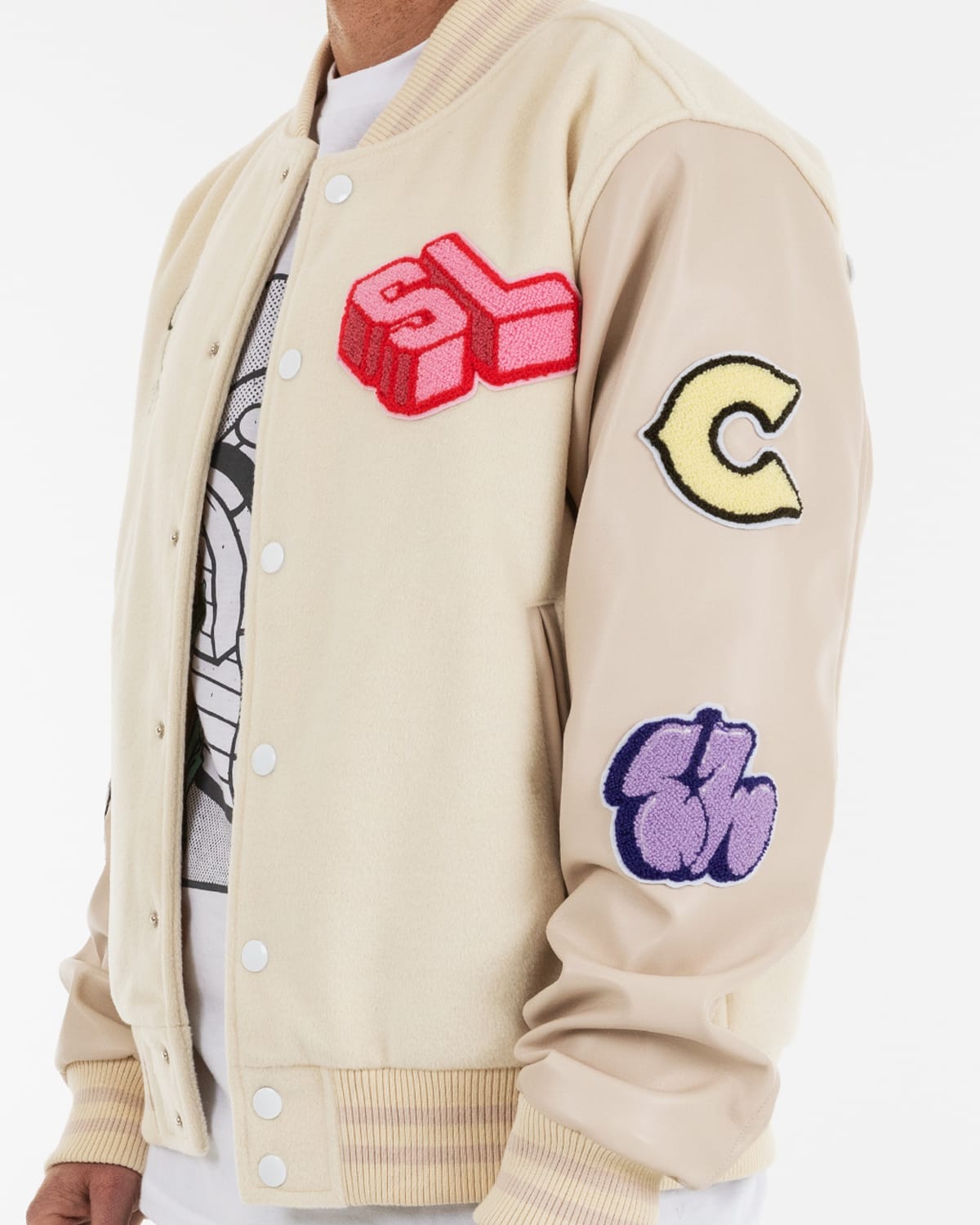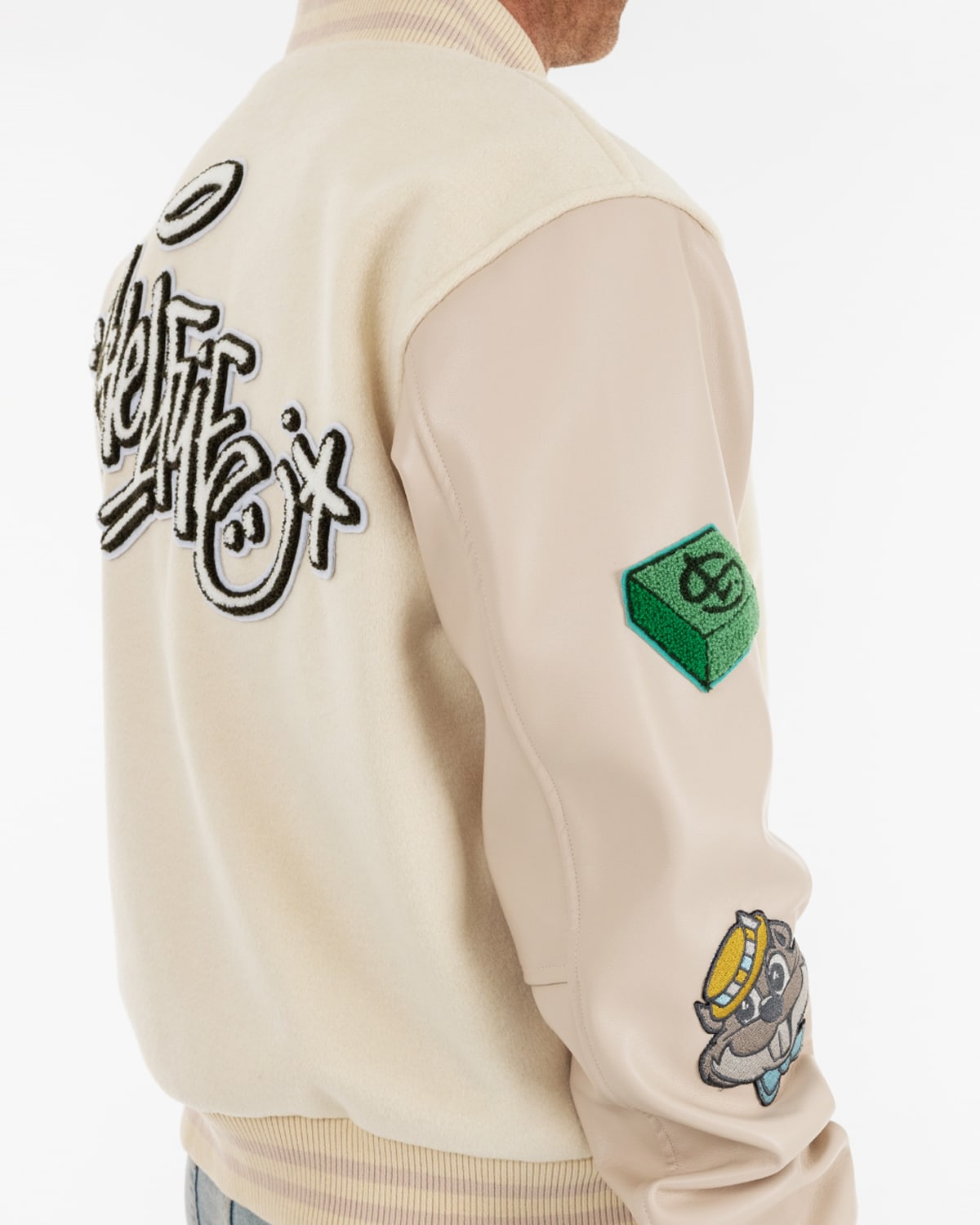 Shelflife x Chappies Varsity Jacket (Limited to 50)

The key piece in our collection, the Shelflife x Chappies Varsity Jacket. Features subtle base hints of grape and banana original in brushed wool and vegan leather sleeves. The jacket is completed with Chenille patches with a pop of mint, grape, watermelon and banana. Limited to only 50 pieces. Please note there is shipping delay on this item, it will only be shipped 25 Jan 2022.

R2599 (Delivered delayed - shipping January 2022)
S, M, L, XL, XXL.

Remove
Shelflife x Chappies Baseball Tees

Continuing the theme of sports and college, something Chappies has supported for many years. We present our Shelflife x Chappies baseball tees. Available in birdseye performance fabric grey with darker grey tone pine stripes, and grape colour felt logo pops. Also available in birdseye performance fabric white with mint pin stripes and a more subtle grey felt logo pop. Both baseball tees feature the OG Chappies branded logo as well as multiple branding details.

R899
S, M, L, XL

Remove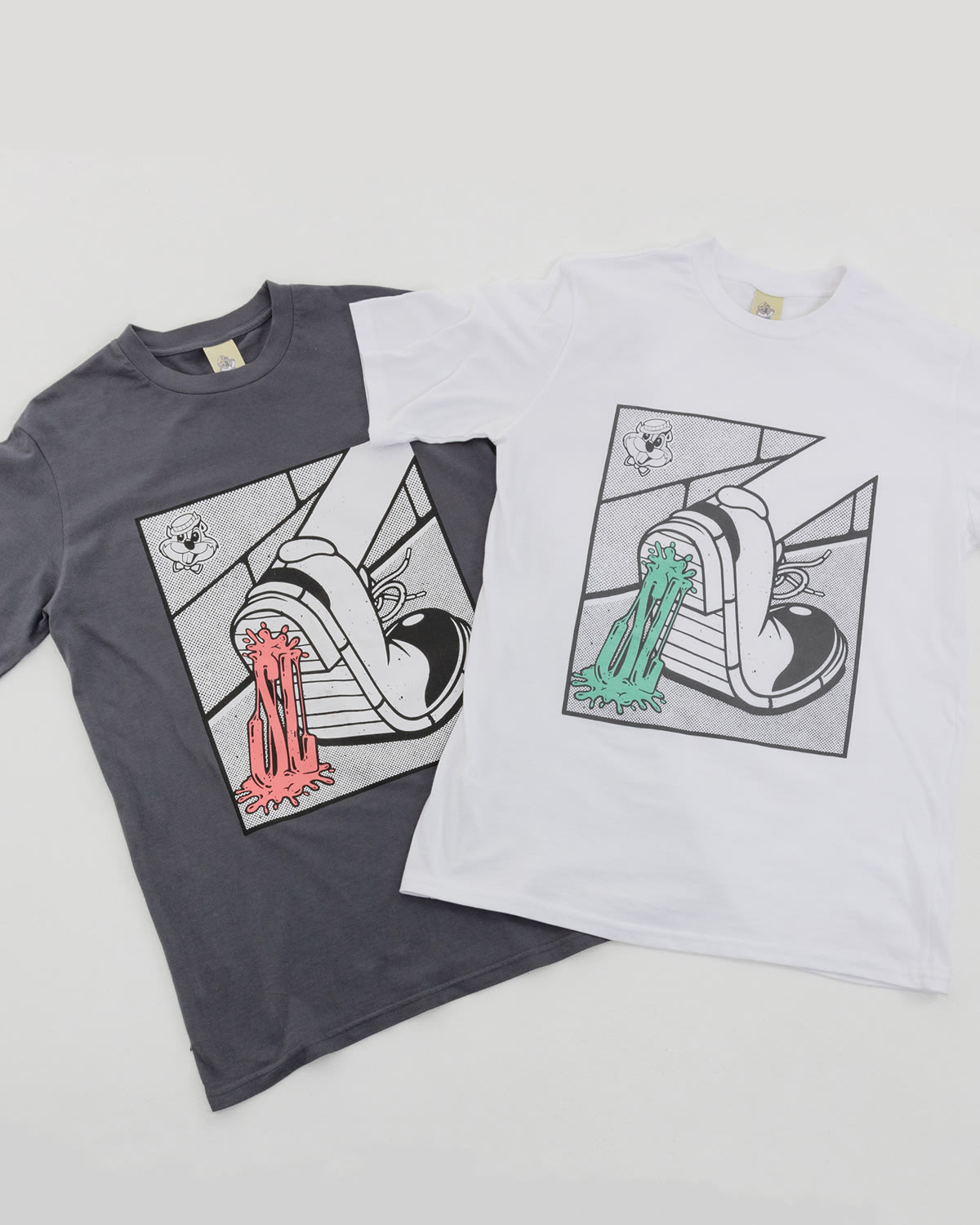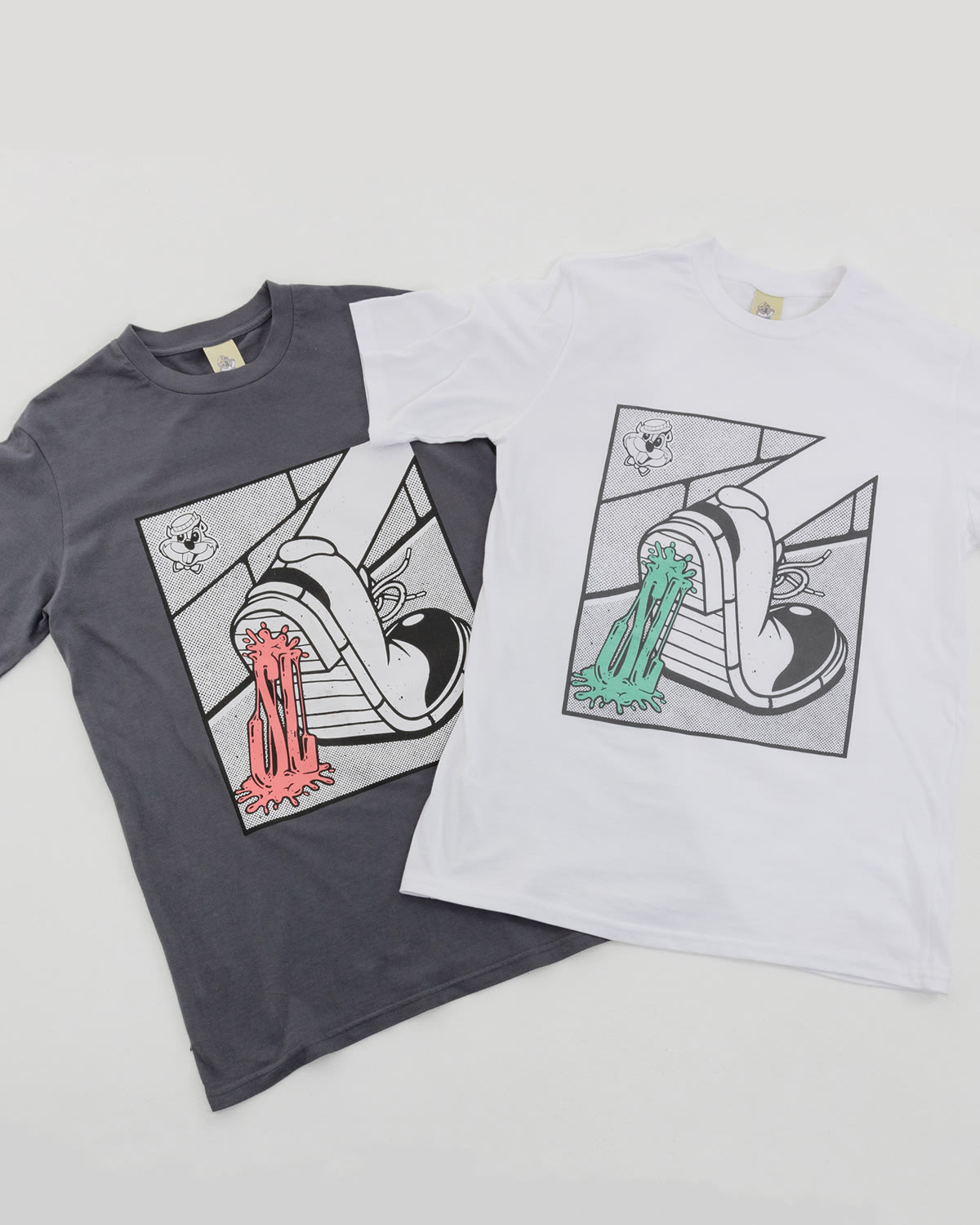 Shelflife x Chappies Gumstep Tees

Taking inspiration from the heritage comic book adverts Chappies brand frequented during the 70s and 80s, the SL bubble gum logo is revealed in mint and watermelon. Both t-shirt prints are oversized featuring half tone OG prints on grey and white oversized t-shirts.

R399
S, M, L, XL

Remove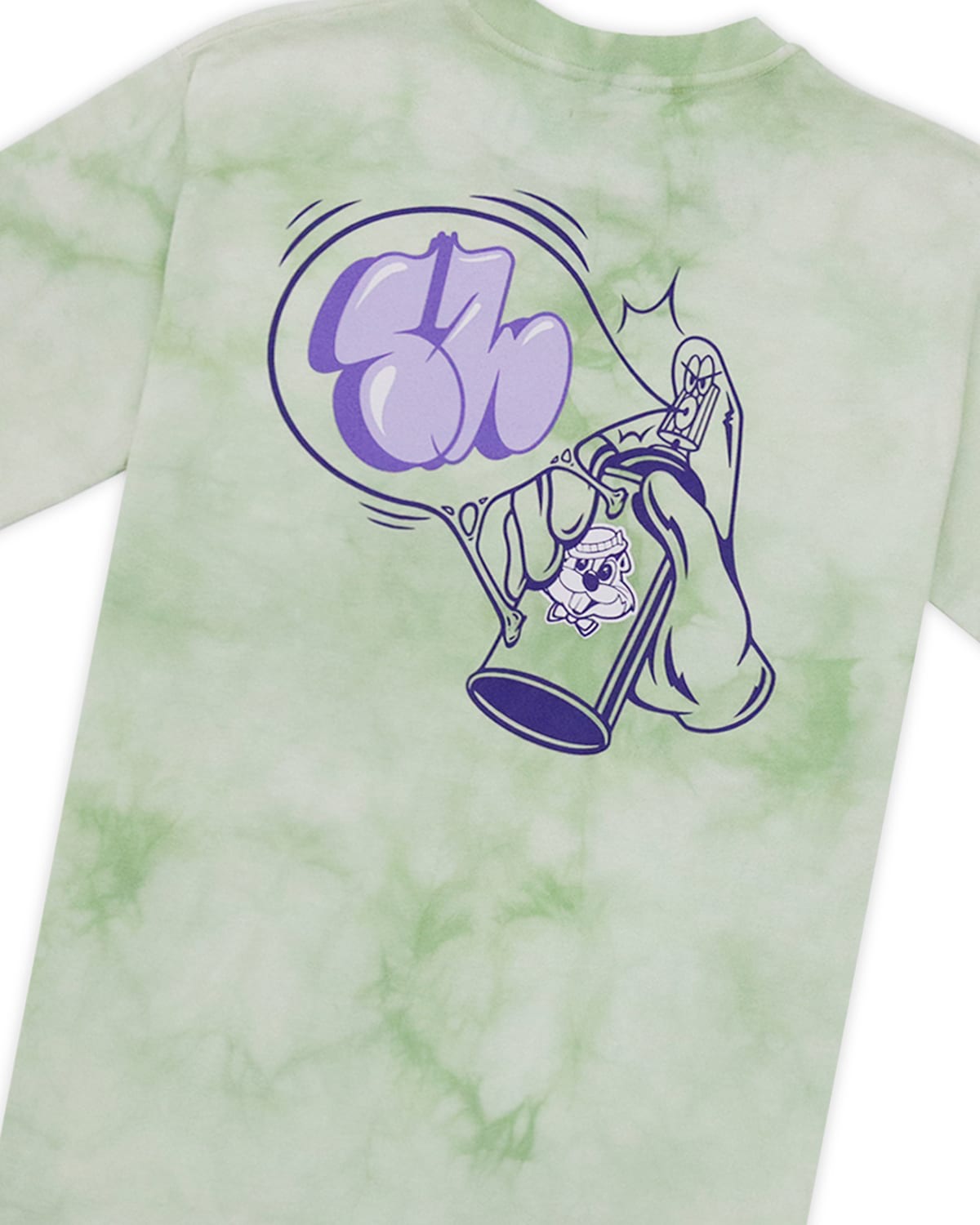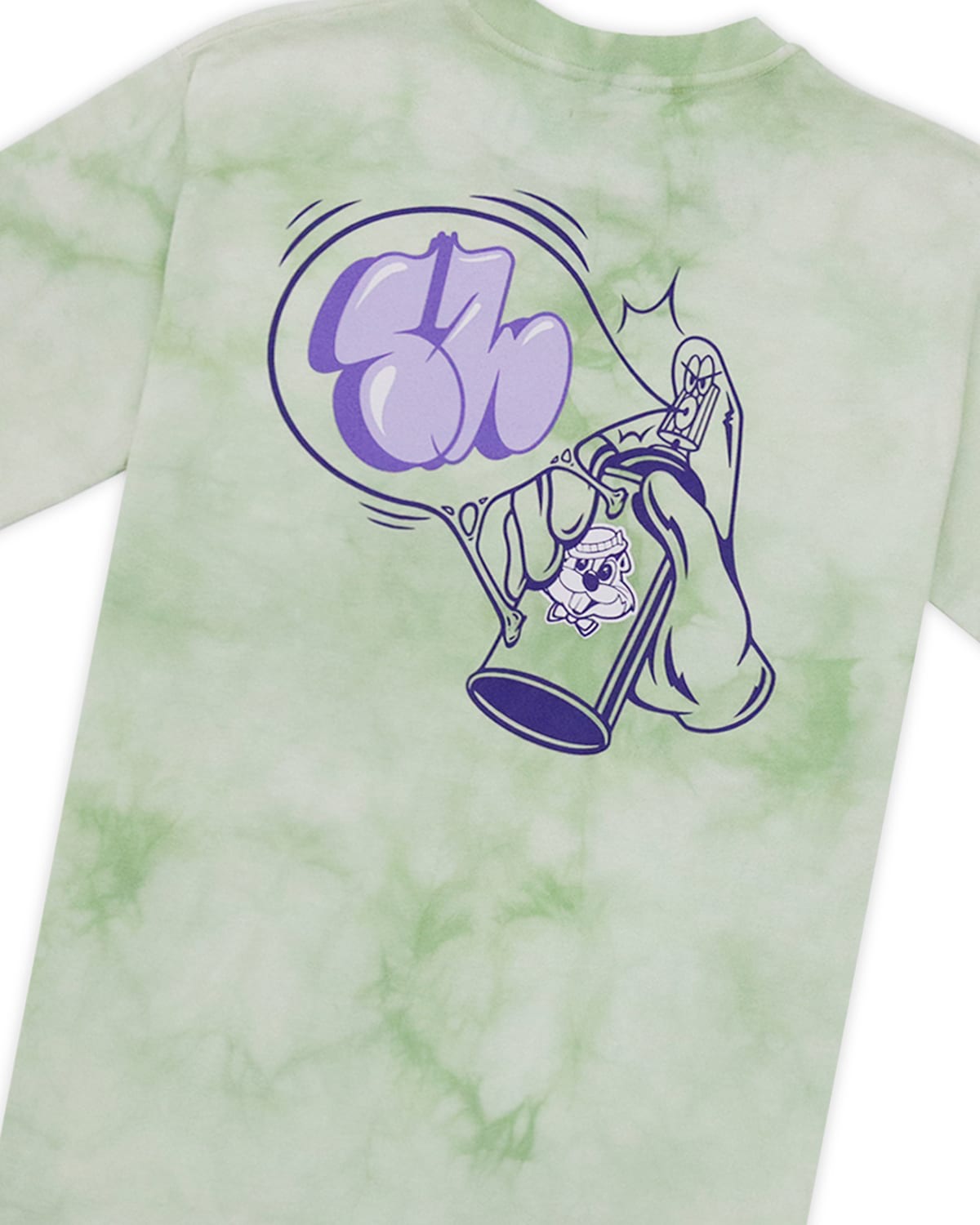 Shelflife x Chappies Crush Dye Bubble Tees
Mixing Shelflife's graffiti heritage with Chappies bubble blowing, our graffiti inspired tee is born. Designed by none other than Urika Boss. All tees are crush dyed to match our favourite flavours, banana, grape, mint and watermelon. All t-shirts 100% cotton with an oversized fit.

R399
S, M, L, XL
Remove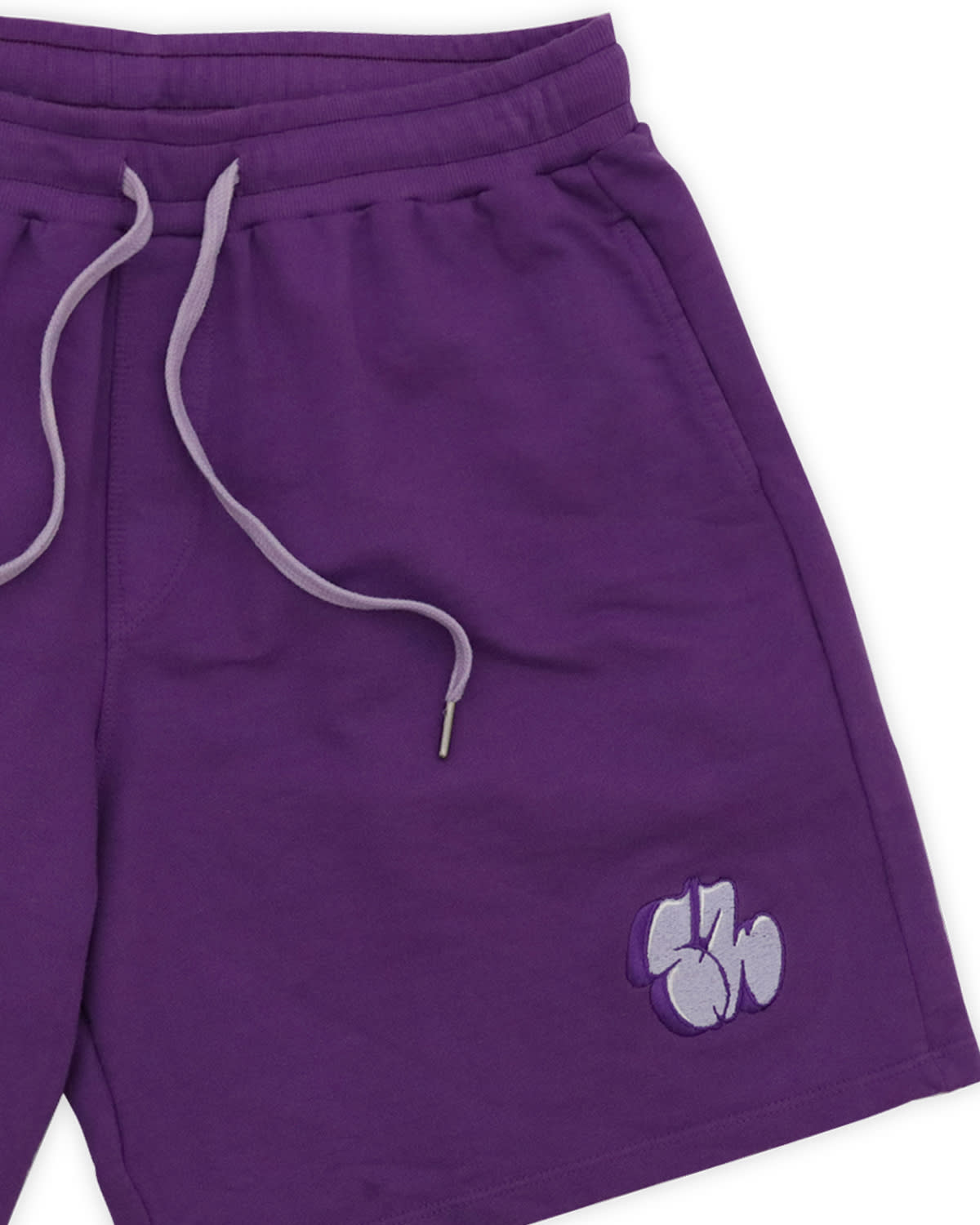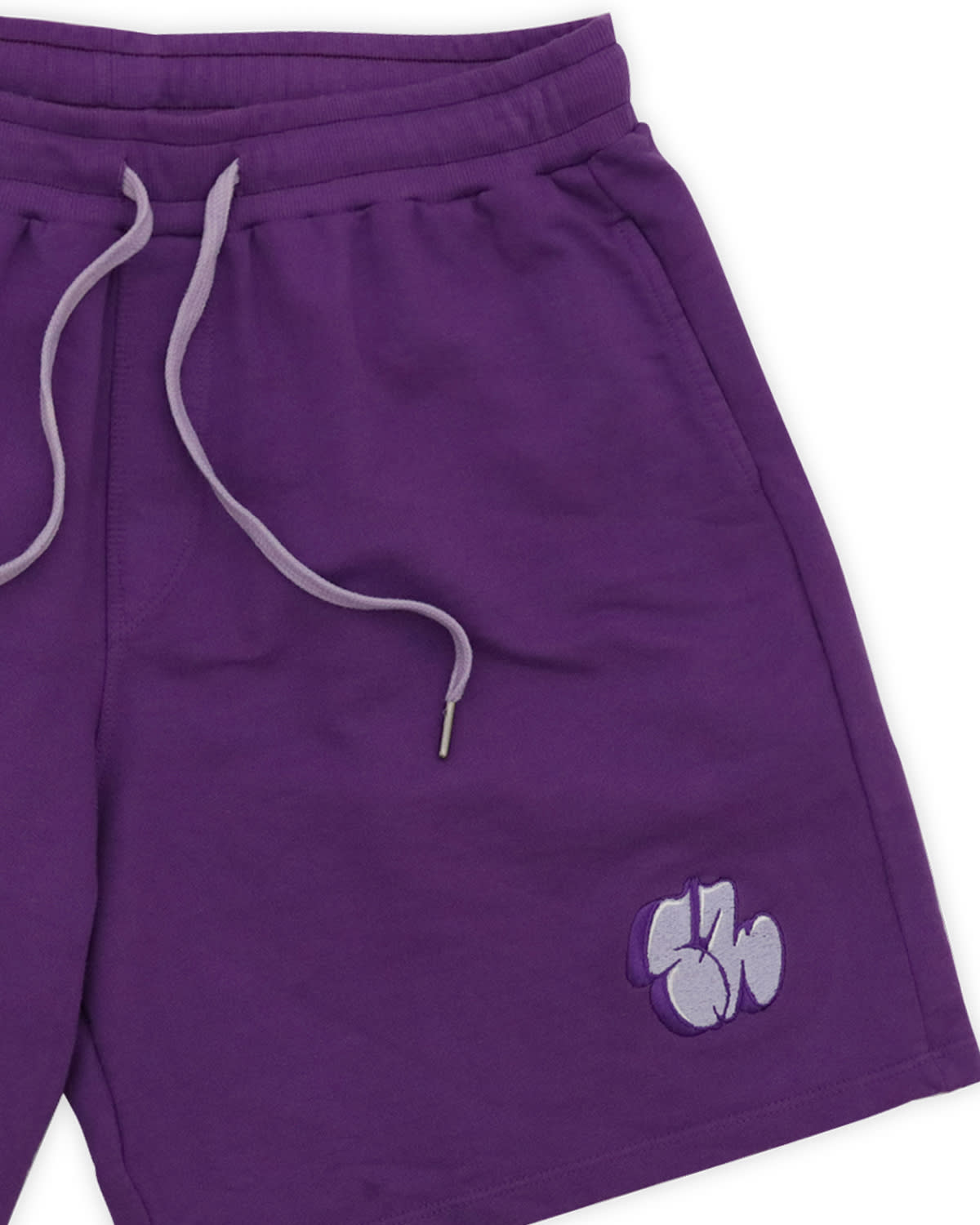 Shelflife x Chappies Garment Dye Terry Shorts

Drawing inspiration from the Chappies gum wrapper colours, our garment dyed fleece shorts were born. A nod to the graffiti element with embroidered branding, draw cords matching the gum colours featured in the t-shirt range and Terry fleece, our collection is almost complete.

R399
S, M, L, XL



Remove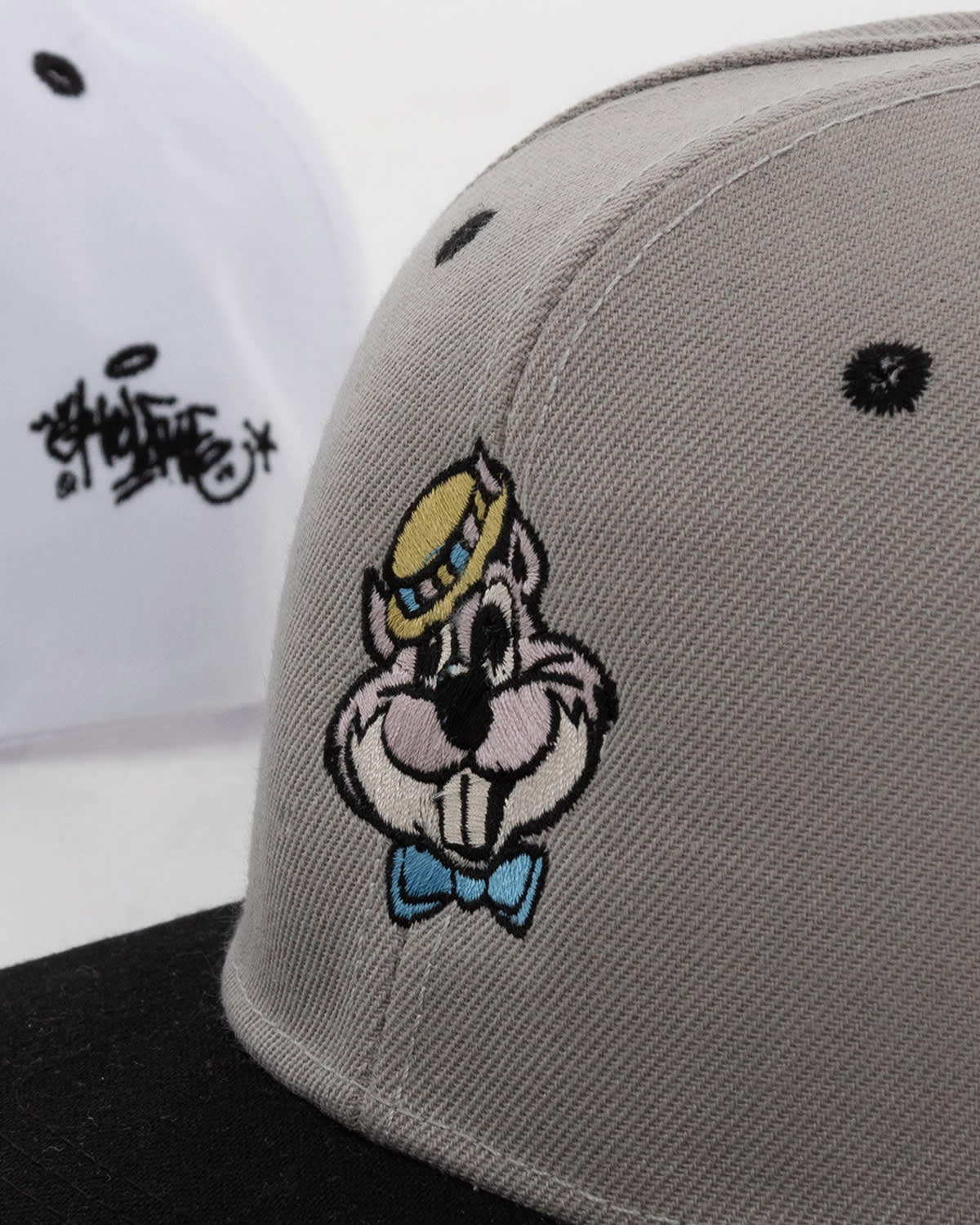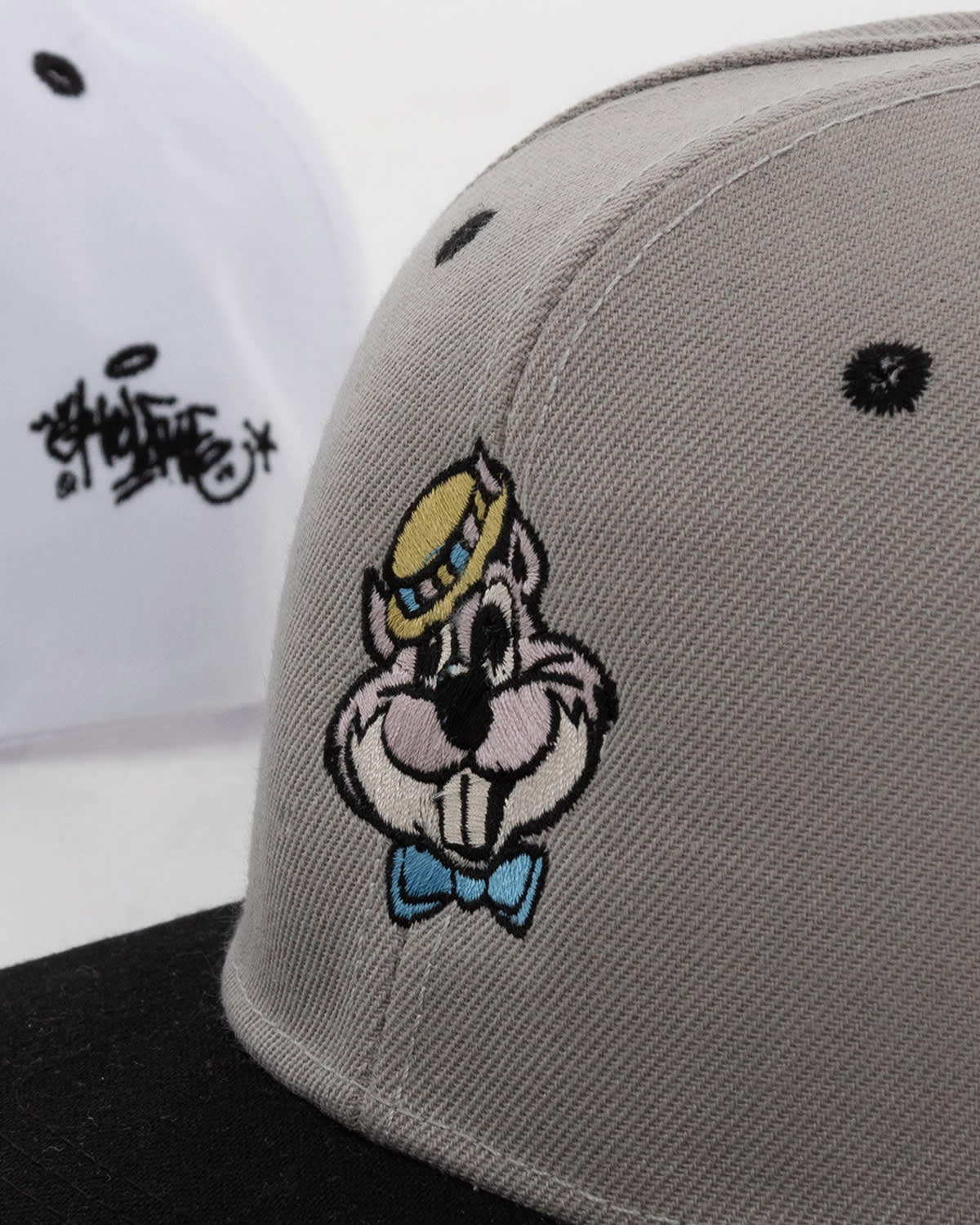 Shelflife x Chappies Snapbacks & Dad Caps

Featuring the OG Chipmunk that was originally used as the Chappies mascot up until the early 2000's. Still rocking the top hat and bow-tie. Coming in both dad cap and straight peak snap back.

Snapbacks: R249
Dad Caps: R199
One Size
Shelflife x Chappies Nalgene Bottles

Official Nalgene bottles with 3 different Chappies x Shelflife designs on the front. Premium nalgene bottles are all made in the US, are BPA free and are built to last. Mint, clear and purple.

R799
1 Litre
Remove
Shelflife x Chappies Rugs


Shelflife rugs made by Spinnerkop CPT. Spinnerkop is a community based Tufting company based in Kensington Cape Town. All rugs are hand tufted by their community of women who are victims or vulnerable to gender based violence. The classic gum rug in both mint and greyscale as well as the SL bubble graffiti throwup in both mint and greyscale.
R1999
One Size
Remove



Shelflife x Chappies Crocs with Charms


Shelflife x Chappies Crocs with Charms. The official Chappies OG logo, the letters SL and C representing the two brands, and multiple fruits feature in every bag of charms. We chose 4 colours of Crocs clogs to best represent our 4 flavours of grape, watermelon, original and mint. Each Croc clog receives a free bag of Shelflife Charms.
Sizes: UK3 - UK11

R699




Remove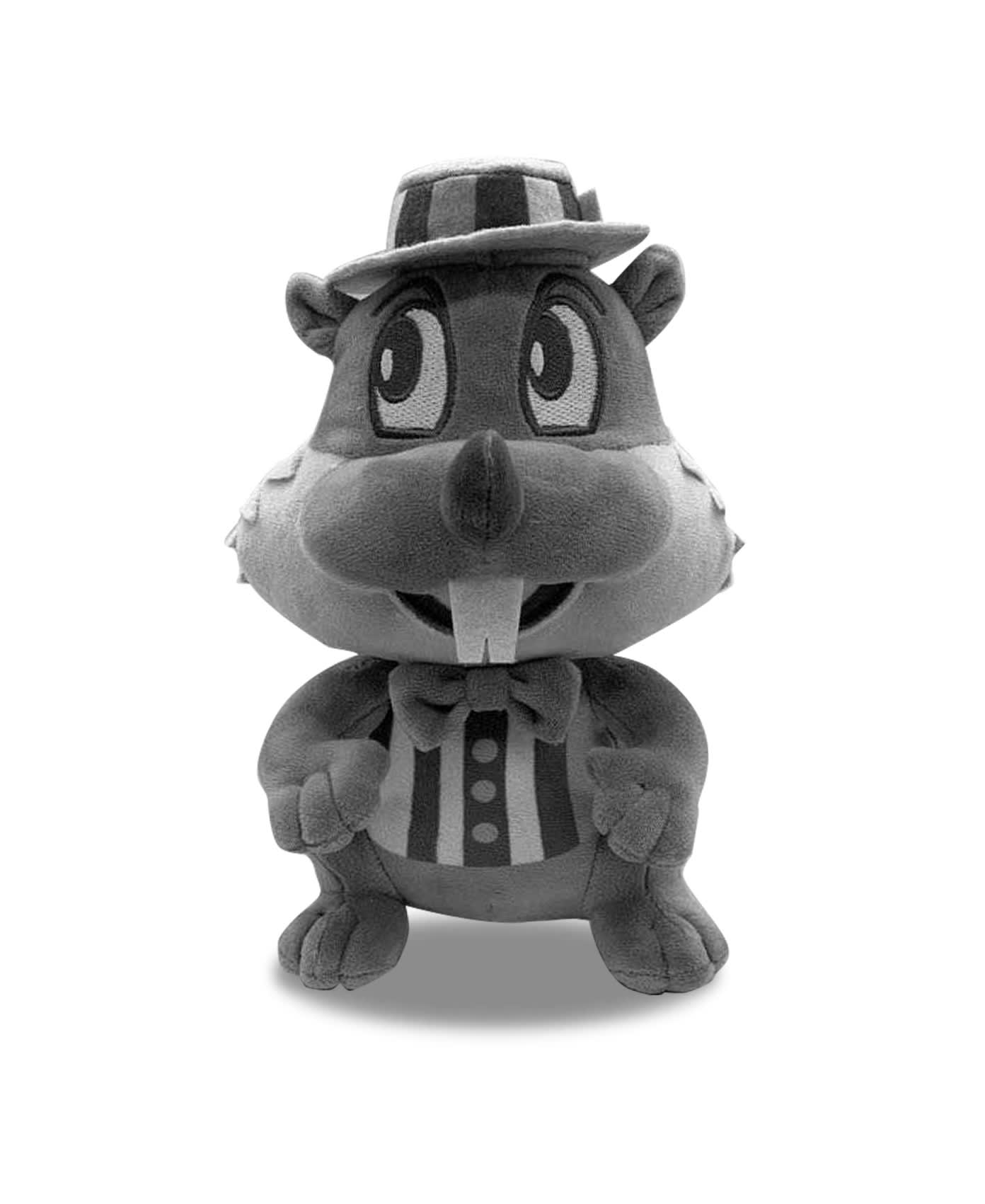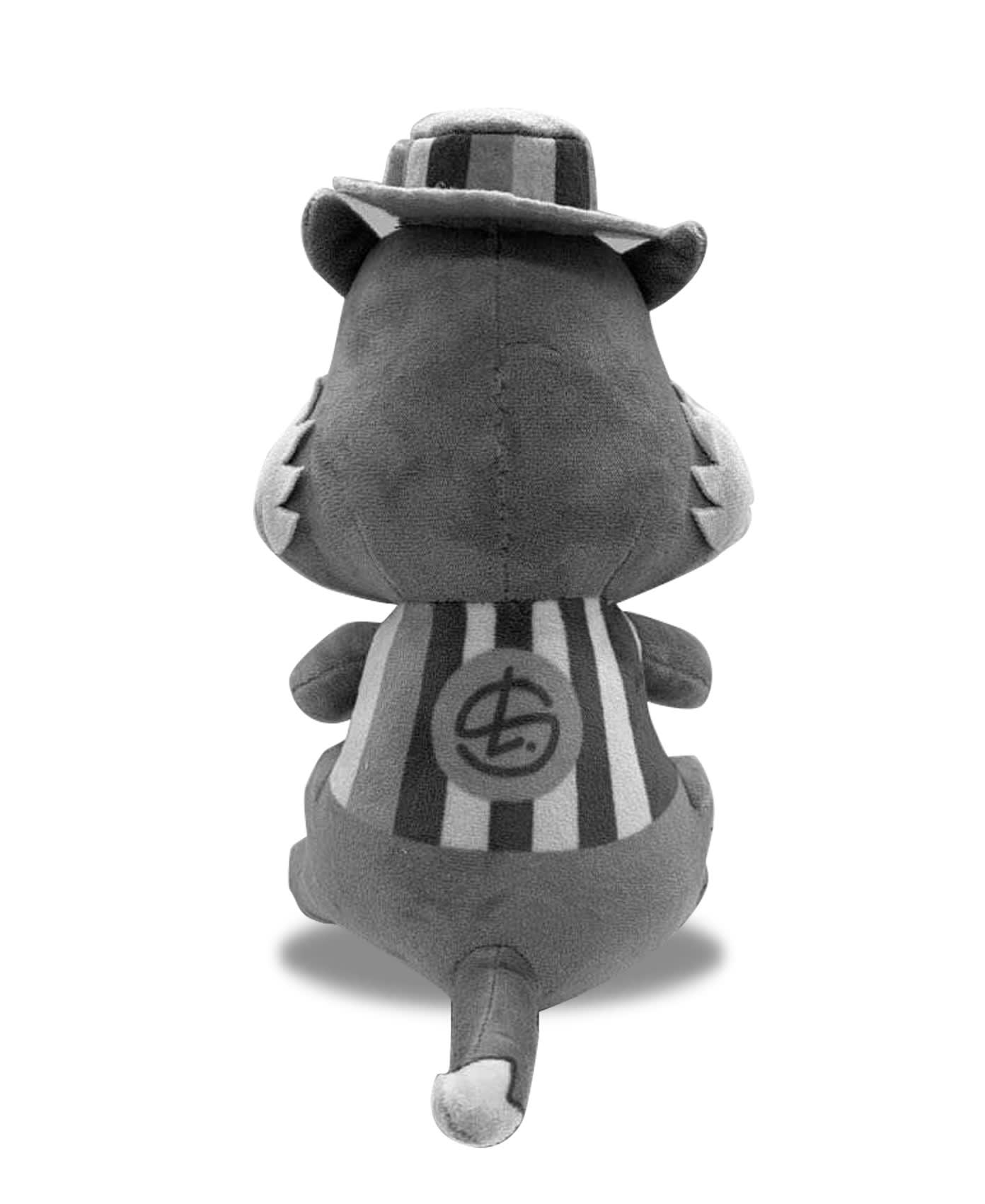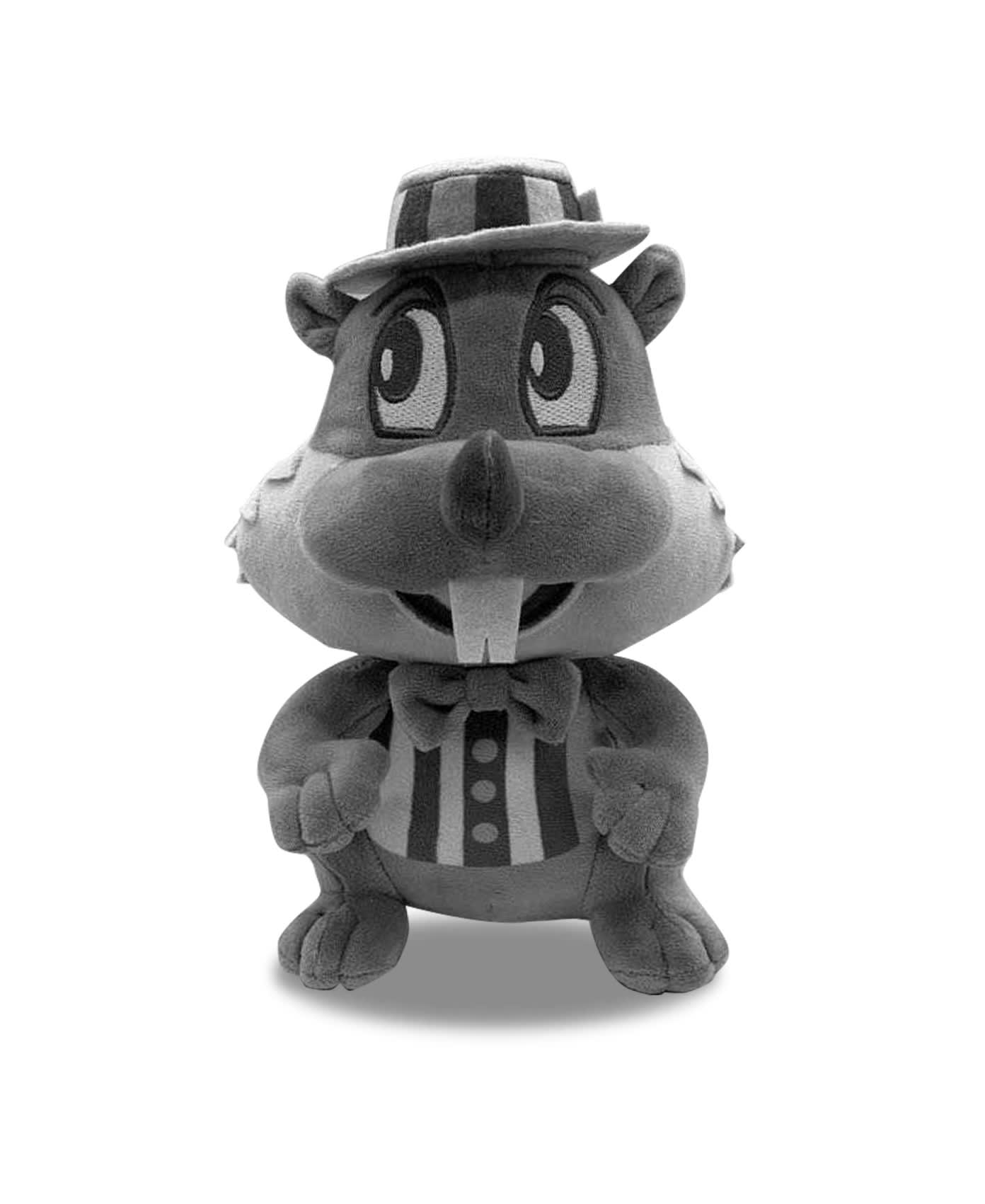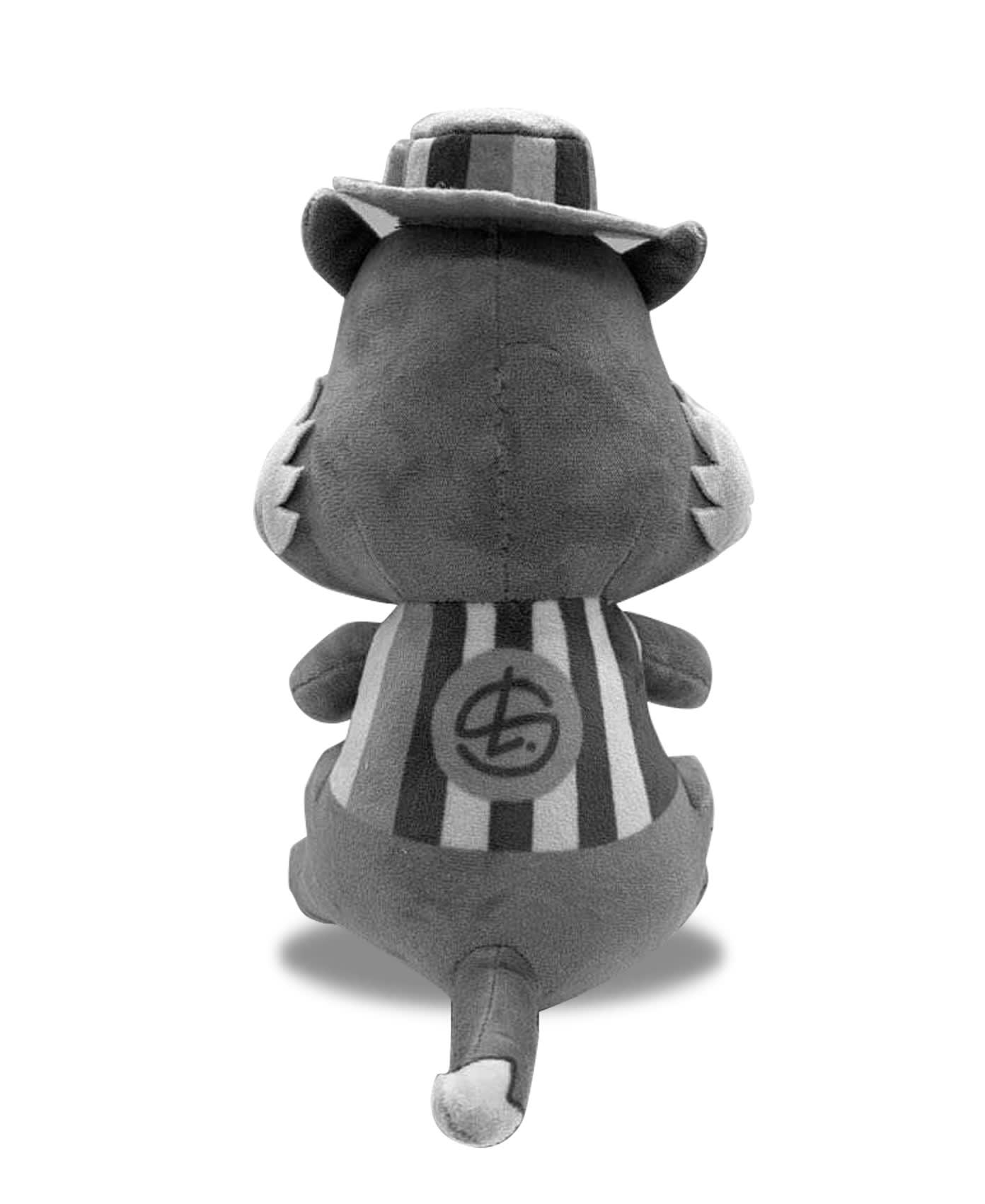 Shelflife x Chappies Plush Toy


Paying homage to the original Chappies Chipmunk that broadcasted on Springbok Radio in the 1970s. Drawing inspiration from the black and white photos and commercials Shelflifes plush toy has been turned greyscale. Designed fully by none other than Dr Zulu the plush toy arrives in a mixture of greys and features an SL logo proudly on the back. The toy stands at 23cm tall.

R399
One Size
Remove
Shelflife x Chappies Socks

A single pair of crush dyed crew socks featuring an SL logo embroidered on the leg.

R149 a pair
One Size

Shelflife x Chappies Pins

Enamel pins featuring a Chappies Chipmunk or Shelflife throw-up logo.

R79 each
One Size

The Shelflife x Chappies Collection drops Saturday 18 December in Cape Town, Johannesburg and online.


In the true spirit of the cartoon heritage of Chappies, our campaign video features the mischievous chipmunk getting up to some proper shelflife style fun through the neighborhood.
Animation: @urikaboss
Audio: @thisisjbs